These delicious breakfast casseroles are super easy to make and taste great! Surprise your guests or make your family a mouth-watering breakfast.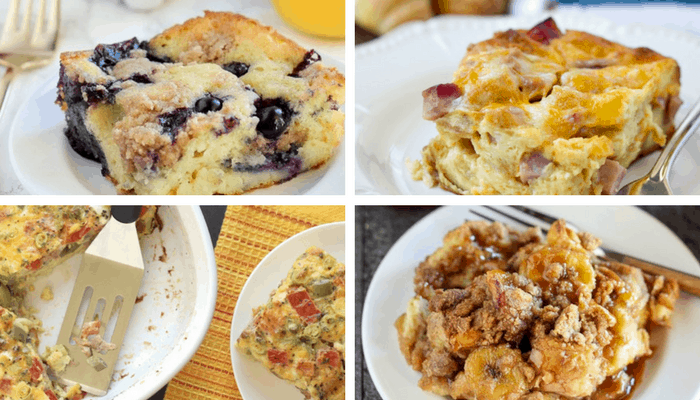 Easy To Make Breakfast Casserole Recipes You Can Make Ahead
Not sure what to serve your guests? Try some of these mouth-watering breakfast casseroles.
Most mornings start off the same way in my household. I spend too much time deciding what to eat and what to feed my daughter. Cereal, eggs, toast… and it usually ends with my daughter moaning and saying no to everything. I needed to come up with some other solutions to breakfast. So if your house is anything like mine, it's important to not only find something kids will like, but that doesn't take hours every morning to prepare.
That's when I discovered breakfast casseroles! The best Breakfast casseroles are quick and easy to make in the mornings or even the night before. Meaning that I could actually sleep in an extra 15 minutes before my daughter wakes me up with "I'm hungry!". Hey, 15 minutes is 15 minutes, amiright?!?!
The fact that breakfast casseroles can be prepared the night before, make them great for serving while you have guests also. Make 2 or 3 different pans the night before. When you wake up, all you have to do is throw them in the oven and actually have time to enjoy a cup of coffee. Imagine that?!?!
With the holidays around the corner, these recipes will make a great dish for Christmas morning or a holiday brunch. But don't just forget about them after that. Try these again for Mother's Day, Father's Day, Easter… heck, even national towel day (yes, it's a real day!).
If you really want to be the mom of the year, and really stun your significant other, whip one of these up on a random Saturday and be prepared to have the family begging to do all your household chores (hahaha, yeah right!). But hey, a smile and not a complaint is totally worth it in my book!
Amazing Breakfast Casseroles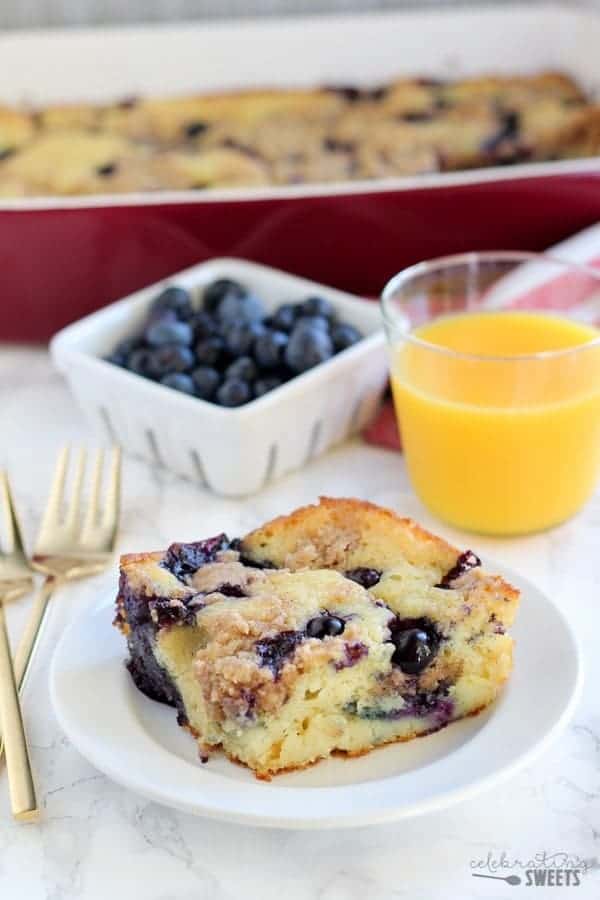 Blueberry Buttermilk Pancake Casserole. This amazing casserole is made with fresh blueberries, pancake mix, and brown sugar crumble. So good it tastes more like a dessert. Don't like blueberries? Change them out for strawberries or raspberries. Either way, this breakfast casserole is easy to whip up in the morning and absolutely as delicious as it sounds.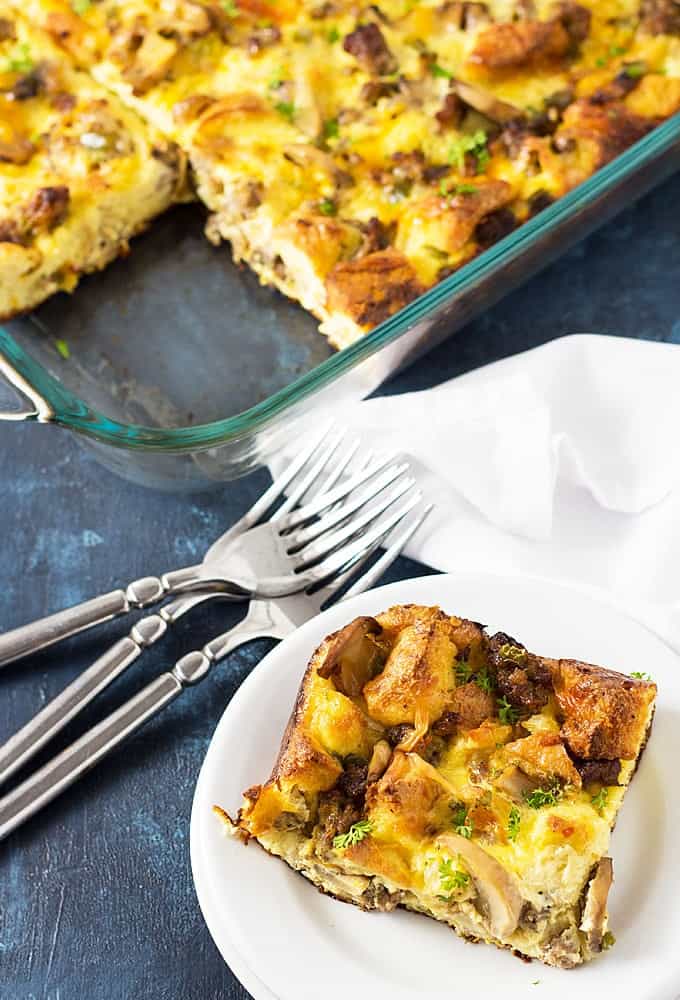 Overnight Southwestern Breakfast Casserole. This is a great make-ahead casserole. It has to chill for at least two hours so it's not a great last-minute meal. BUT it can easily be made the night before and chilled until the morning. That way you can wake up and just throw it in the oven. Which makes it great for a handful of guests you need to feed on Christmas morning. Change up the recipe with different veggies to make it your own!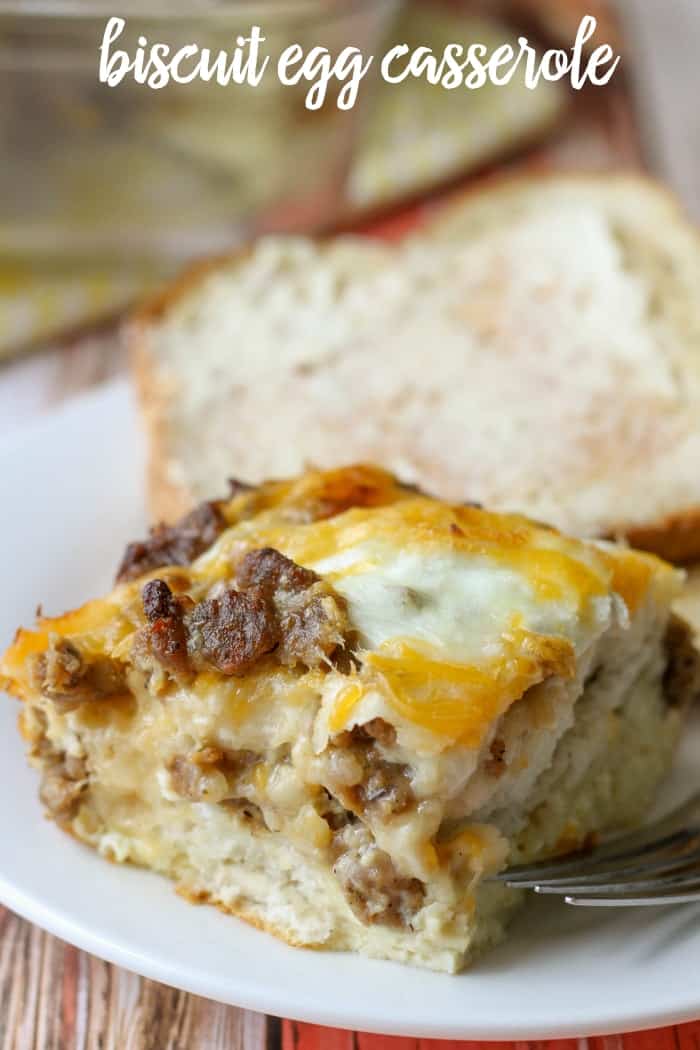 Biscuit Egg Casserole. Who doesn't love a good can of Grands Biscuits? This breakfast casserole is one of the best because it is super easy to make in the morning and can literally be made in minutes. Not to mention you can add different ingredients or keep it just the way it is. Because lord knows the kids won't touch it if there are veggies in it (ok, I don't really either).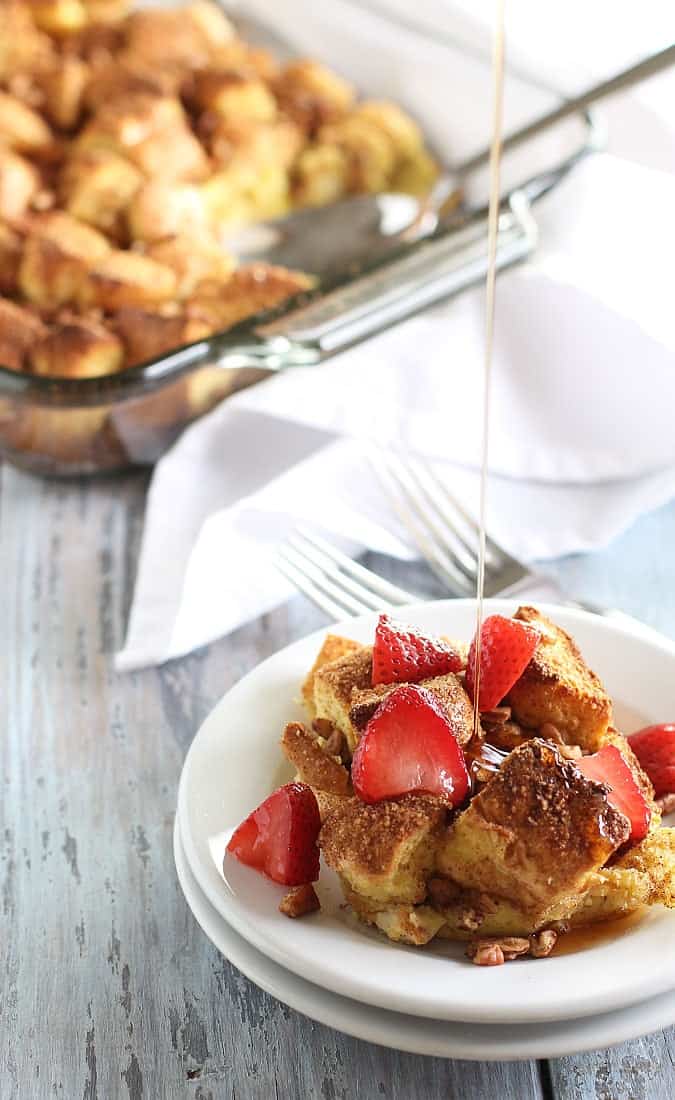 Overnight Eggnog French Toast Casserole. A hint of eggnog flavor makes this the perfect breakfast casserole to serve up on Christmas morning. You can also make this the night before which means you can prepare a pan (or two or three) and then just throw it in the oven in the morning. The strawberries are just toppers so you can leave them out or add any fruit you like. But let me tell you, the casserole alone is perfect!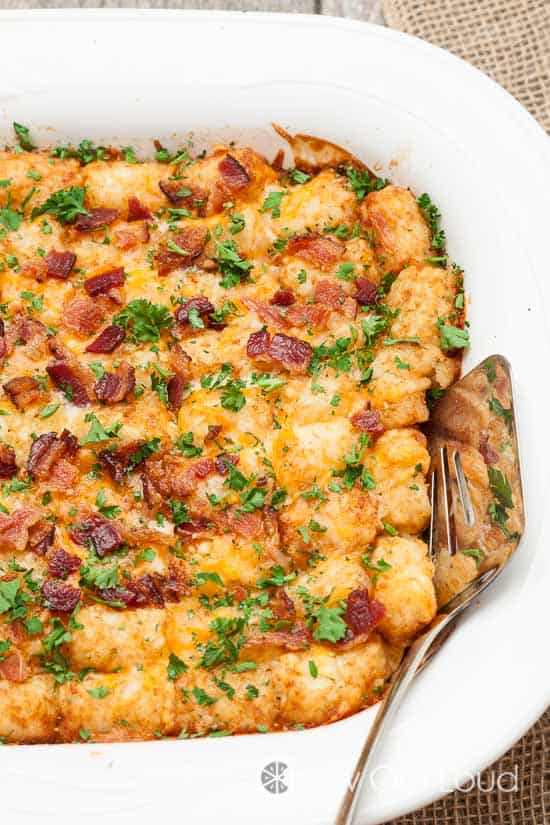 Cheesy Tater Tot Breakfast Bake. It's a casserole with tater tots! You didn't think tater tots were for breakfast, did you? Well, they are! This great recipe not only includes these potatoes but all your other breakfast favorites too. It has cheese, bacon, eggs… what else could you need?!? Not to mention, this will very easily become your kid's favorite breakfast meal.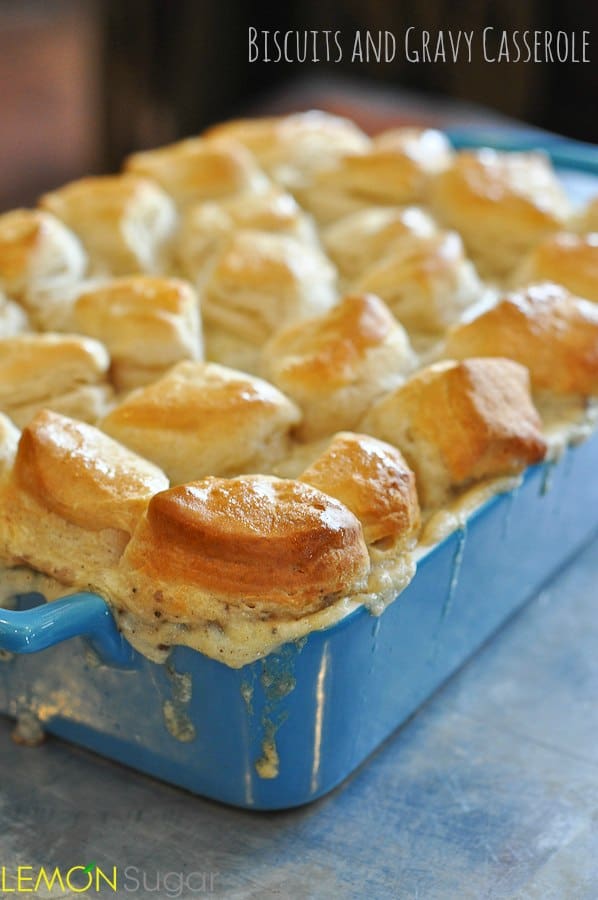 Biscuits and Gravy Casserole. When you think of breakfast casserole, you often think of dishes with eggs and cheese. This unique casserole is made out of a southern classic… biscuits, and gravy! I have yet to meet a person who does not like biscuits and gravy. This recipe is especially amazing because the biscuits actually soak up the gravy. How amazing does that sound?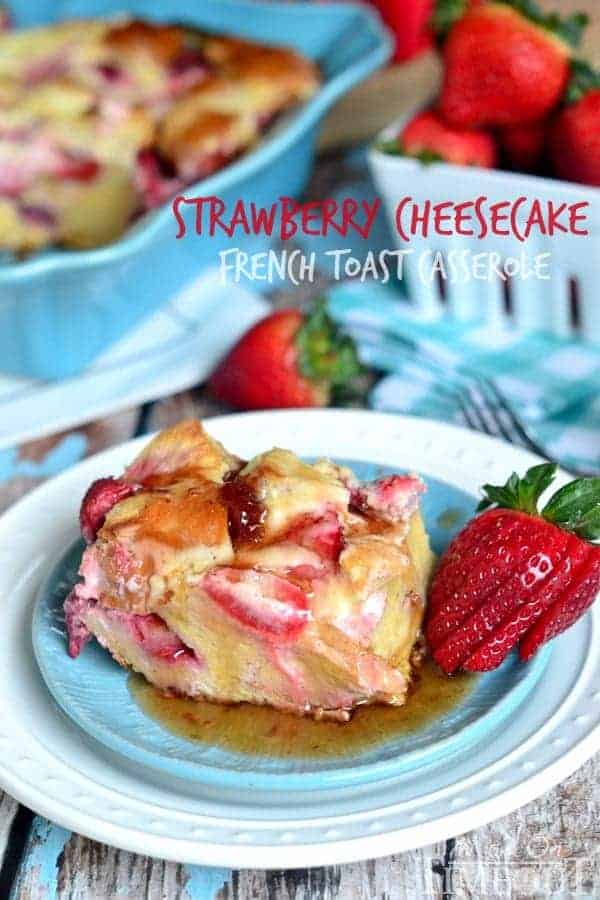 Overnight Strawberry Cheesecake French Toast Casserole. Hello! Just read the name of the recipe and you can obviously tell it's amazing. I'm not even a big strawberry fan (I know, I'm weird) but this recipe is one I will definitely dig into anyway. This is another great recipe you can make the night before and just pop in the oven in the morning.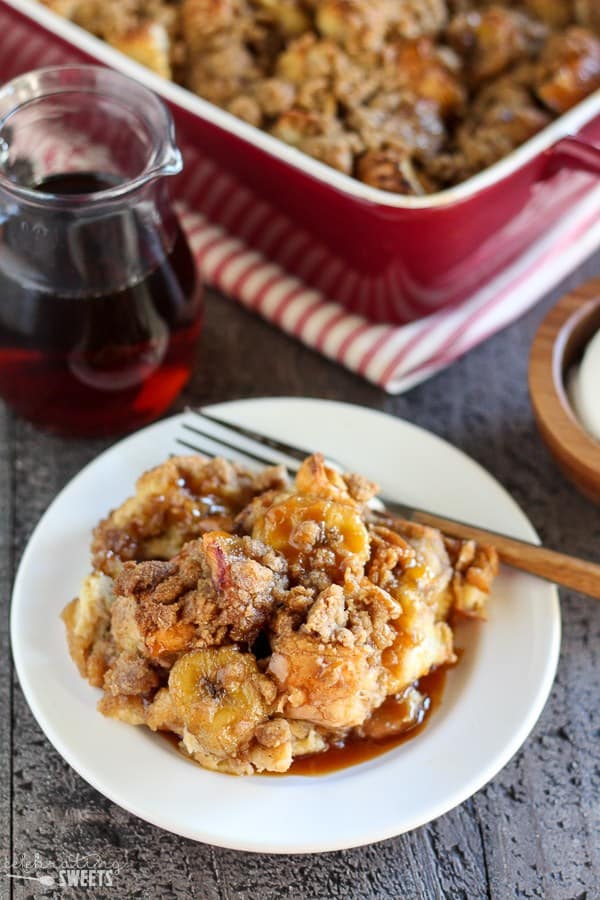 Brown Sugar Banana French Toast Casserole. If you have a sweet tooth, you will love this recipe. It includes a brown sugar caramel sauce, bananas, and brown sugar crumble topping. This is another great option if you want to make a casserole the night before and stick it in the oven when you wake up in the morning.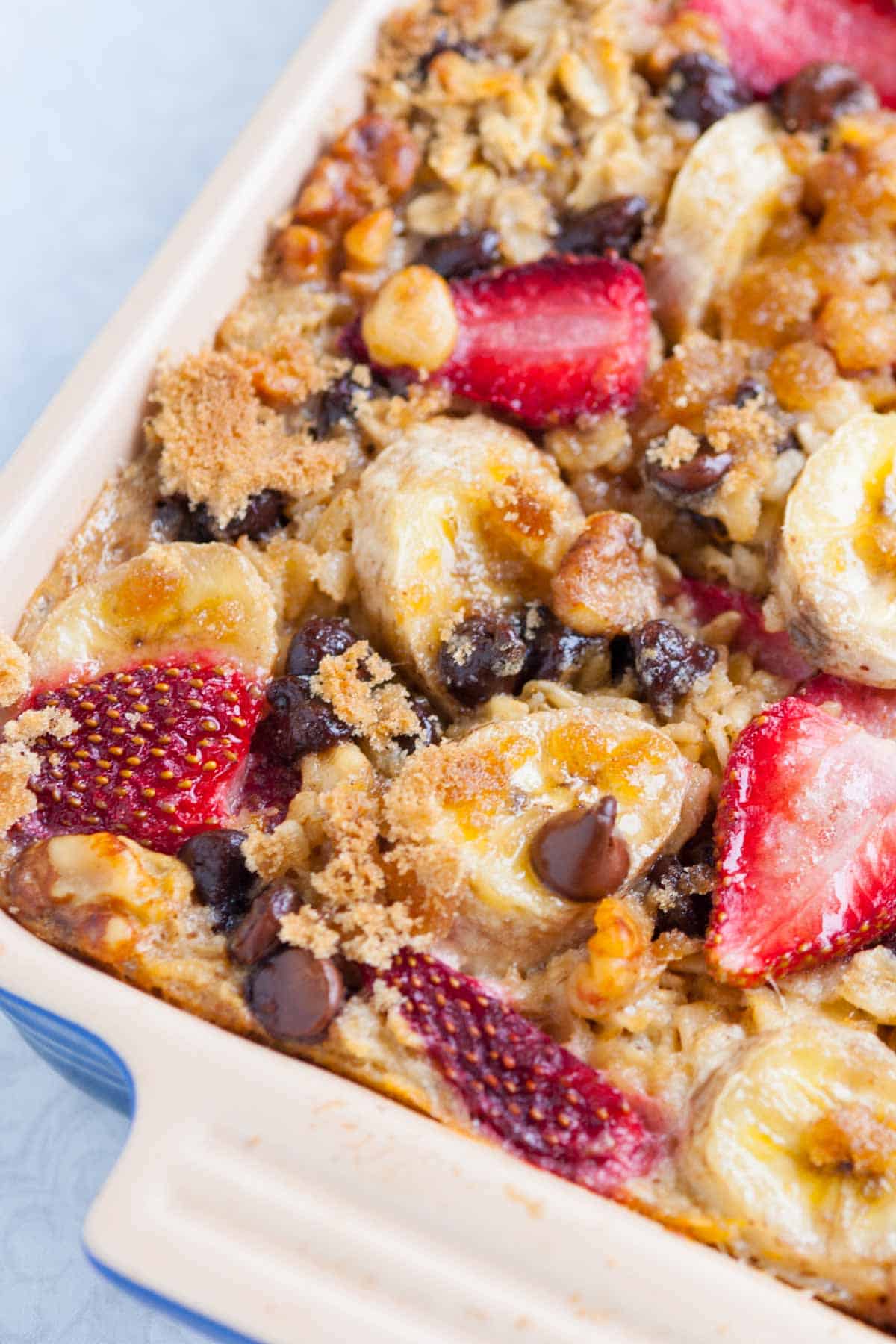 Strawberry Baked Oatmeal Casserole. If you are looking for a healthier version of a breakfast casserole, this is a great option. Yes, there is chocolate in it, but not much. And that can easily be left out. The rest is a great option for getting your family to actually eat some oatmeal and fruit for breakfast and not complain about it!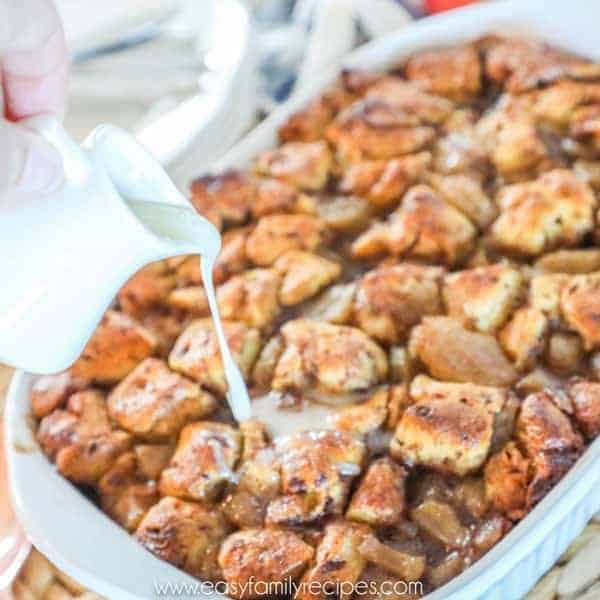 Apple Breakfast Casserole. The Apple Fritter is one of the most popular breakfast pastries around. So imagine making an entire casserole out of that? Can you almost taste it right now? What makes this even better is that it only includes a few ingredients and is very easy to make. This recipe is so simple, you can put the kids to work making it!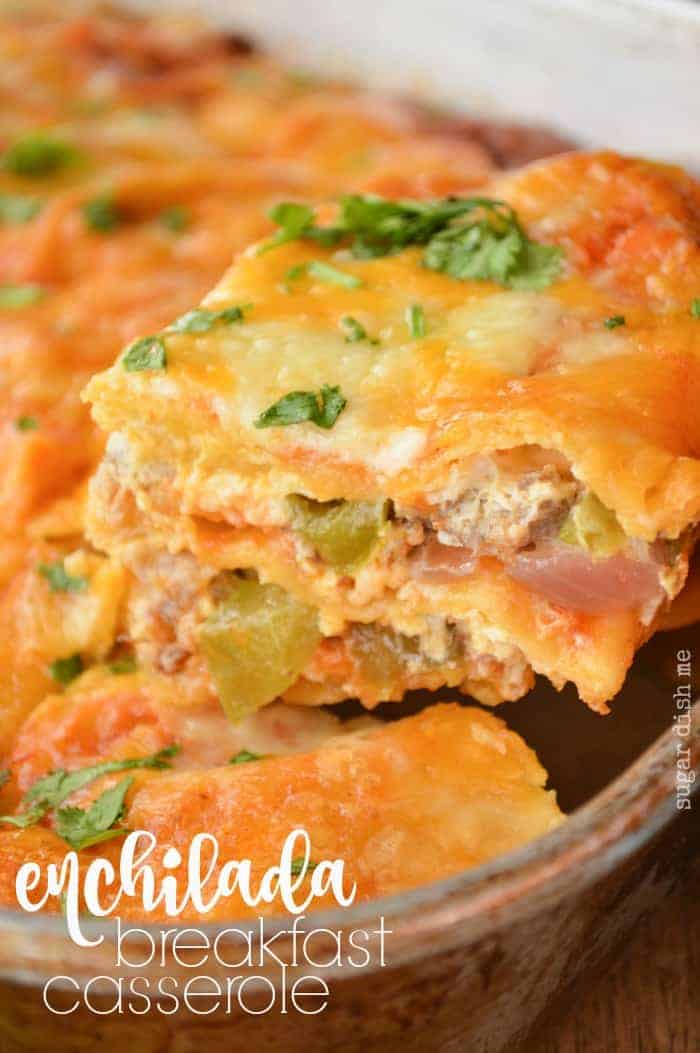 Easy Cheesy Enchilada Breakfast Casserole. I am not a fan of a lot of veggies, like this you may already know. But I added this recipe to the best casserole list because those pesky ingredients can easily be left out. Or put them in half for your other guests. Either way, it's taking a beloved Mexican dish and making a breakfast casserole out of it. A total hit!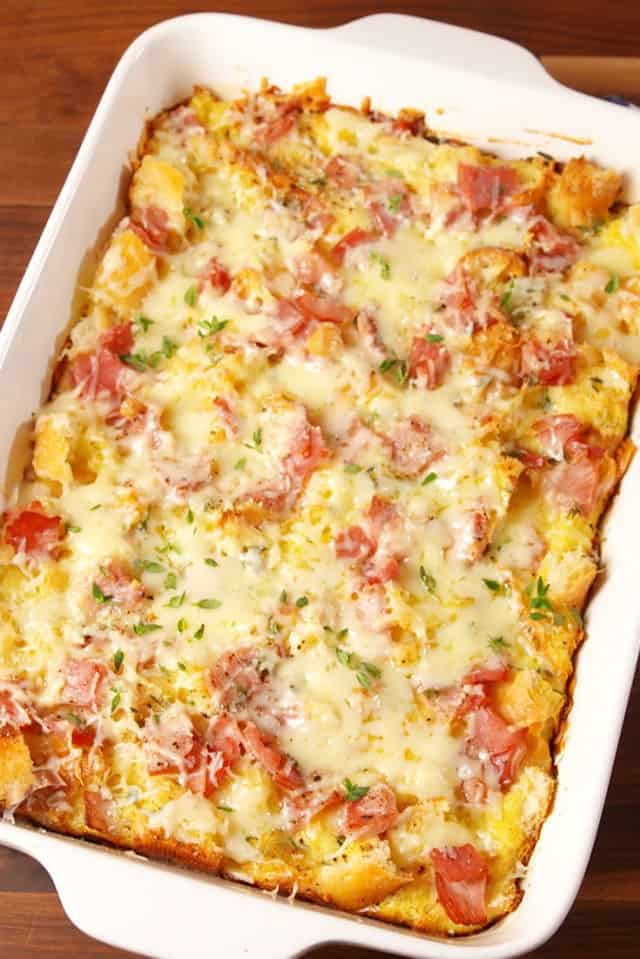 Best Ham and Cheese Brunch Bake Recipe. This classic breakfast casserole is one of my personal favorites. Probably because I'm such a big fan of ham and cheese and egg, and that's pretty much exactly what this is. So if you want to please a crowd and not sure of what their tastes are, you can not go wrong with this recipe!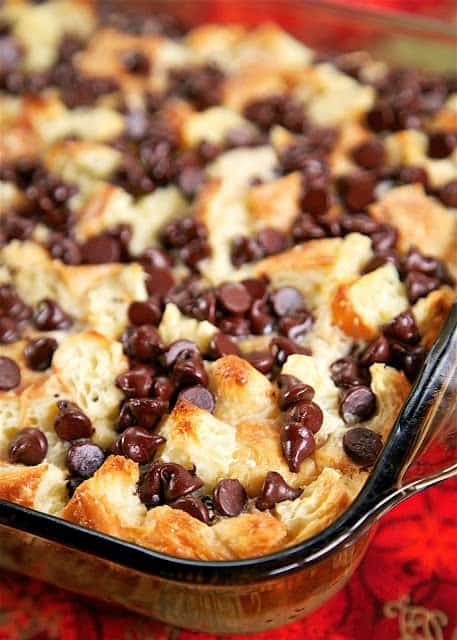 Chocolate Croissant Breakfast Bake. You ever go to your favorite bakery and order a chocolate croissant? Well of course, who doesn't?!?! This baked breakfast casserole takes the goodness of that pasty and makes an entire pan of it! And let me tell you, it is absolutely as amazing as it sounds. Your kids will cheer and your guests will think you are a baking genius.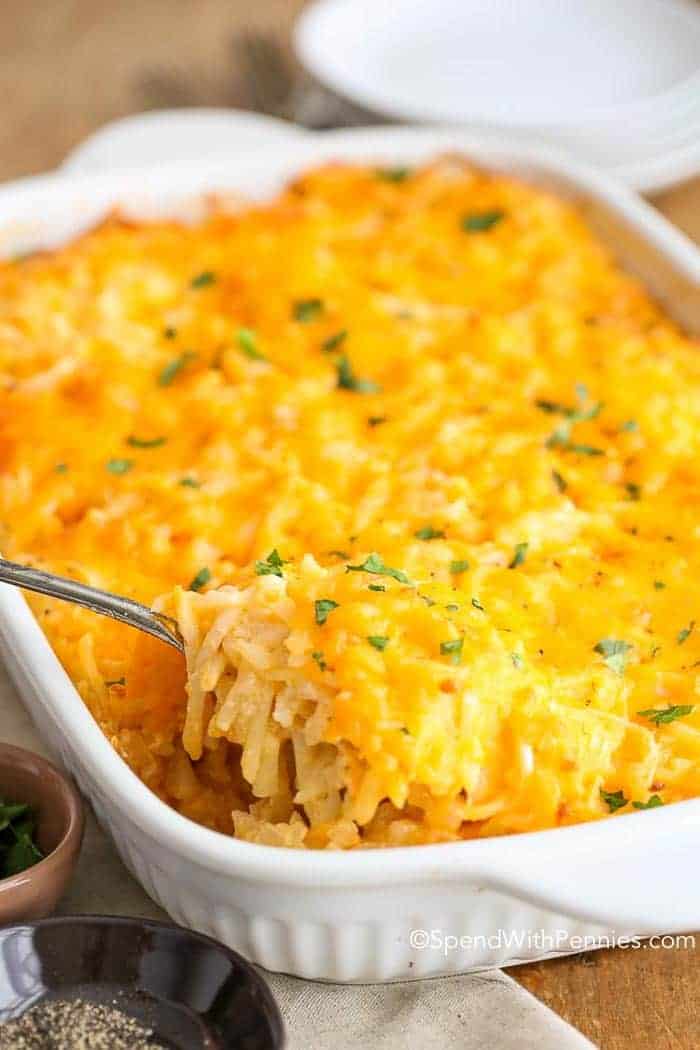 Copy Cat Cracker Barrel Hashbrown Casserole. You won't find any eggs in this breakfast casserole, but it is still a great recipe to make in the morning. If you whip up a side of eggs, this casserole makes a great side dish. It's a twist on your normal breakfast hash browns and everyone will love the added cheese. The best part is you can easily use the leftovers as a side dish for lunch or dinner later.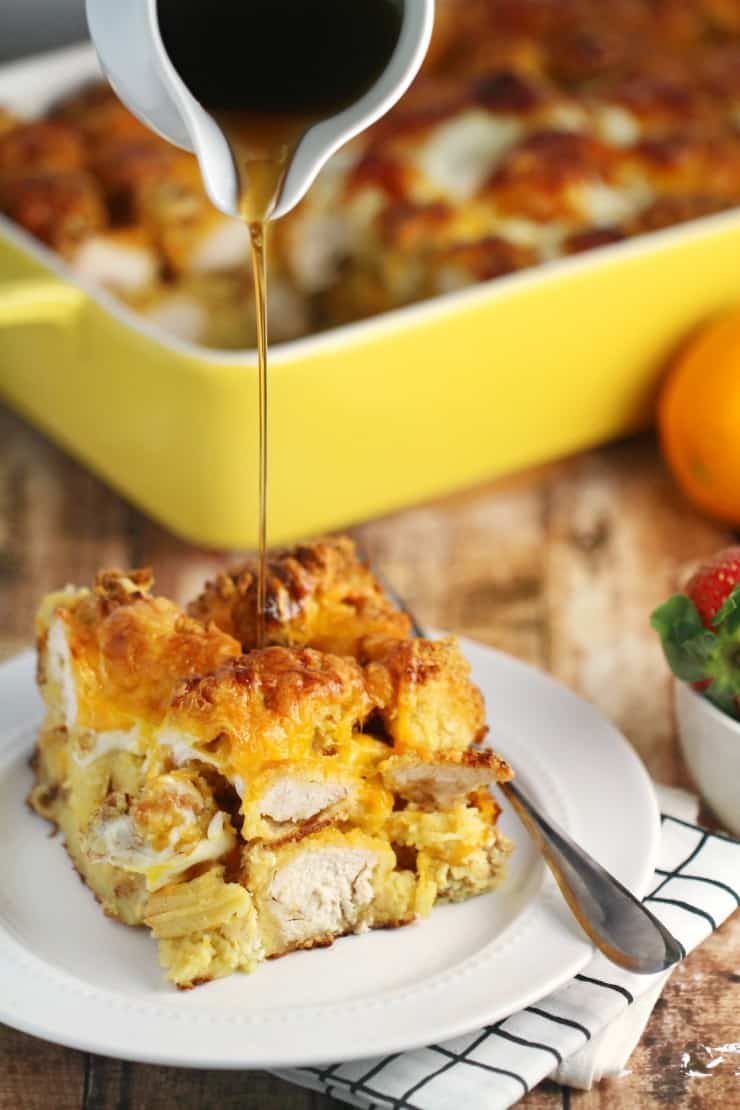 Chicken and Waffle Casserole. There is nothing I love more than taking a classic breakfast dish and making a unique casserole out of it. You see this soulful food pop up in restaurants everywhere and although it seemed like an odd combination at first, I ended up loving having fried chicken with my waffles. This fun casserole will really WOW your guests or family.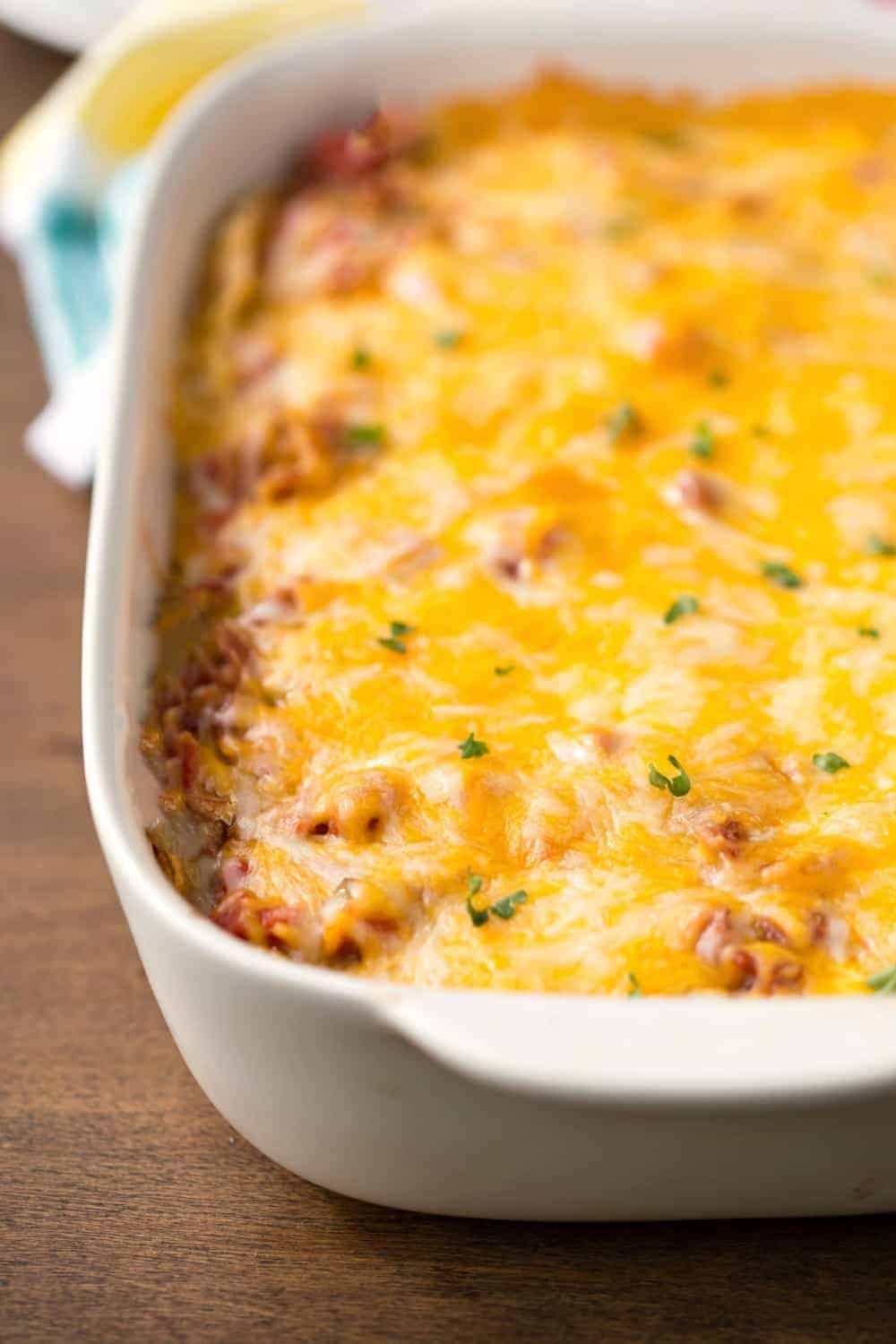 Overnight Mexican Breakfast Casserole. If your family doesn't have a sweet tooth, they may like this alternate breakfast casserole instead. Do you enjoy making breakfast for dinner? Our family does! Make this recipe ahead of time and bake it in the morning or keep it refrigerated until dinner time. Either way, you definitely cannot go wrong with this recipe.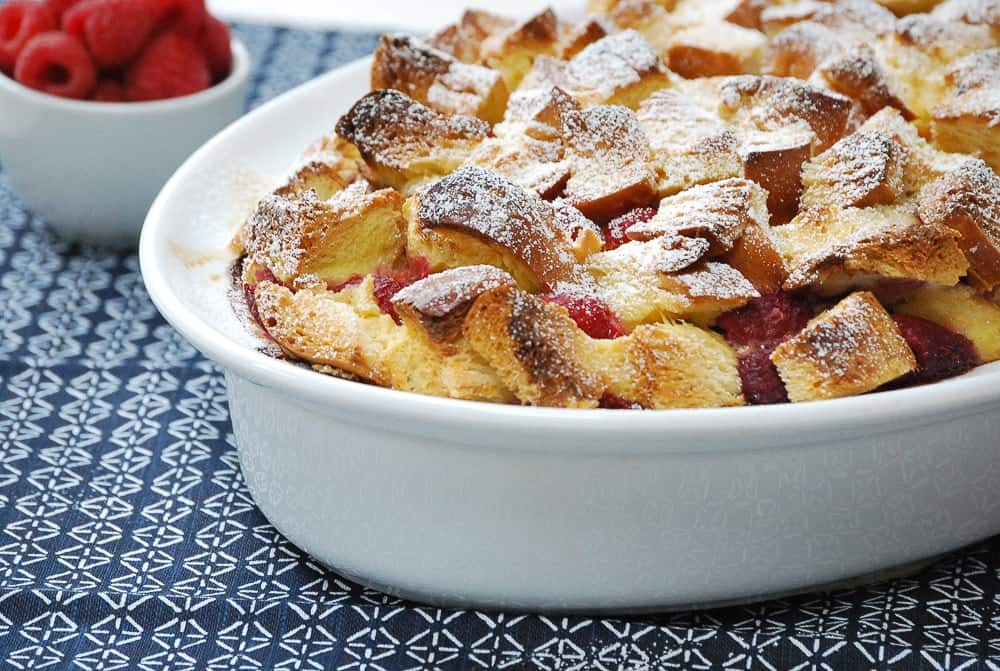 Baked Raspberry French Toast Breakfast Casserole. Breakfast casseroles use a lot of different kinds of bread but this is the first one that uses challah bread. It adds a very unique taste you just have to try. Mix it up with strawberries or blueberries or stick with raspberries, you really can't go wrong. This is another recipe that can be made ahead of time… always a plus.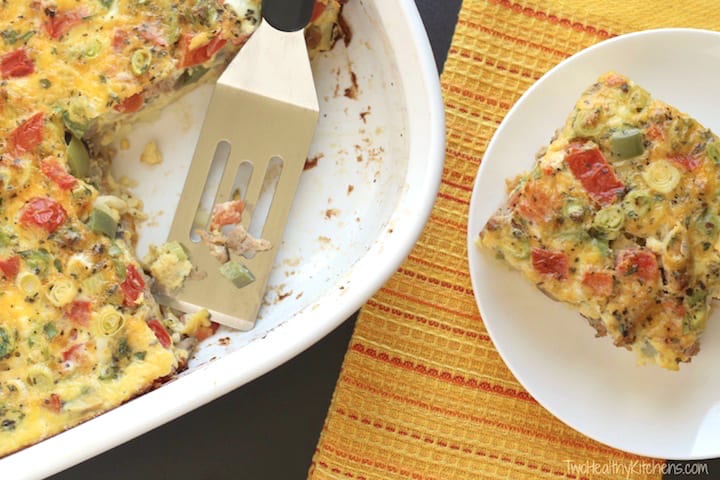 Farmers Market Overnight Breakfast Egg Casserole. Now, I already told you I am not a fan of veggies. But I fully realize that many of you weirdos are. Even some members of my family really love the stuff. So this recipe is for you all. I hear it's very good, haha! Although it may not be my favorite, it does seem to be very popular among a lot of folks. Especially those looking to start the new year on a diet.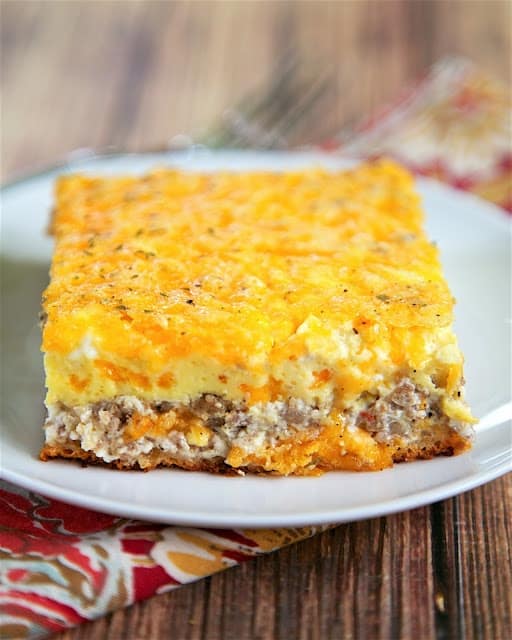 Sausage and Cream Cheese Breakfast Casserole. My daughter and I share a love of sausage. We love breakfast sausage so anyway I can add that to a recipe makes me a glorified chef in her eyes. So get this recipe… it has sausage, it has cheese, it has eggs, and it has cream cheese! Cream Cheese! Can you just tase the creaminess of it now?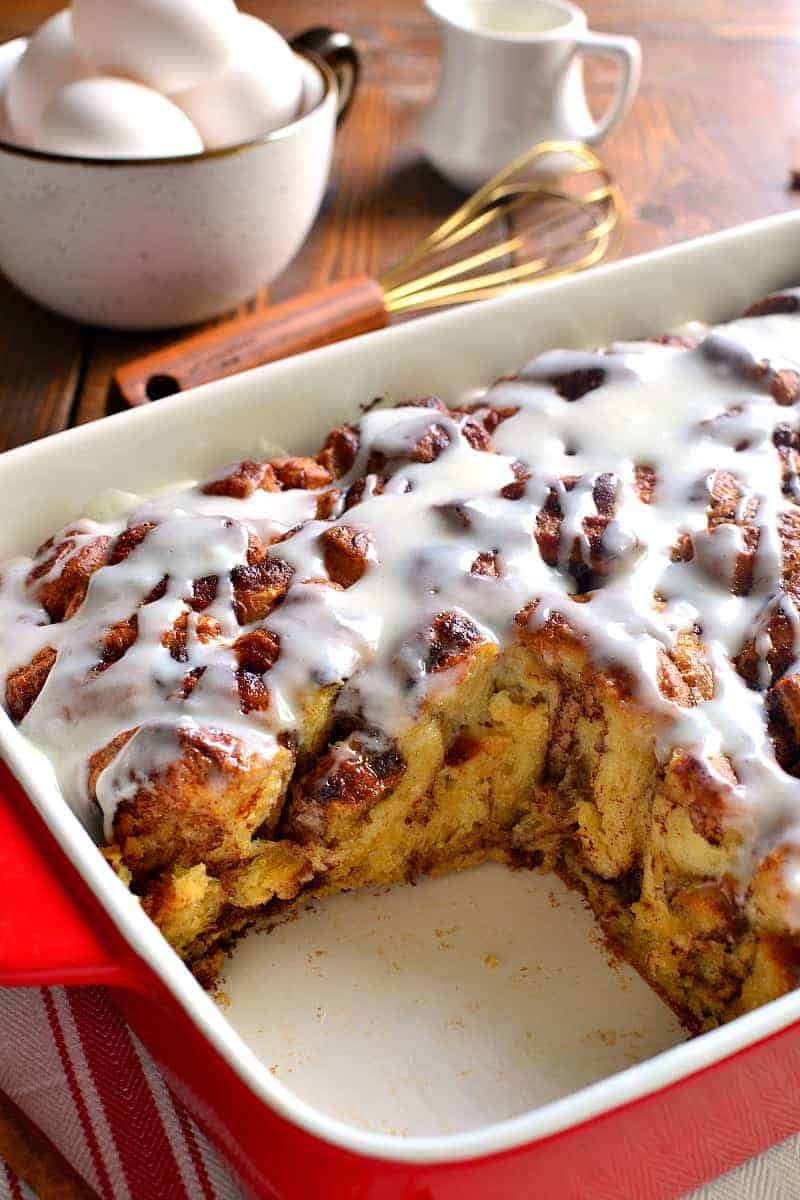 Cinnamon Roll French Toast Casserole. Cinnamon rolls are one of those easy options to make for breakfast because pretty much everyone loves them. Turn them into an amazing casserole to serve at breakfast and you will definitely have a lot of fans in your house. This recipe is made with Pillsbury cinnamon rolls and is really easy to make. And what could taste better than cinnamon rolls with added butter in the recipe? Yum!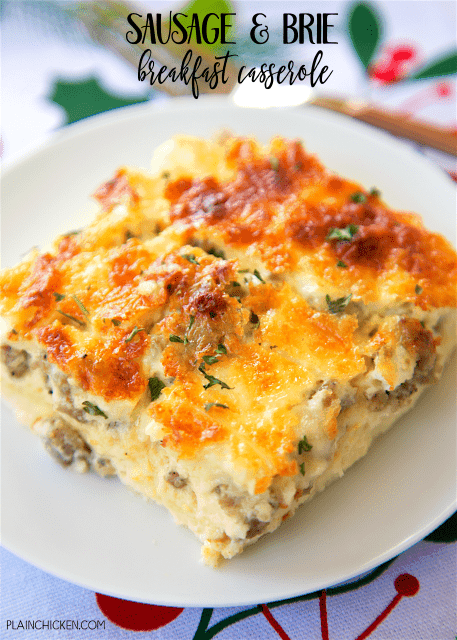 Sausage and Brie Breakfast Casserole. Brie is one of my favorite cheeses so you can imagine how super happy I was to have found this recipe. It just adds a really creamy taste to recipes. That and the sausage that we love so much makes this a favorite recipe in our house. Also, another make-ahead casserole can easily be baked the next morning!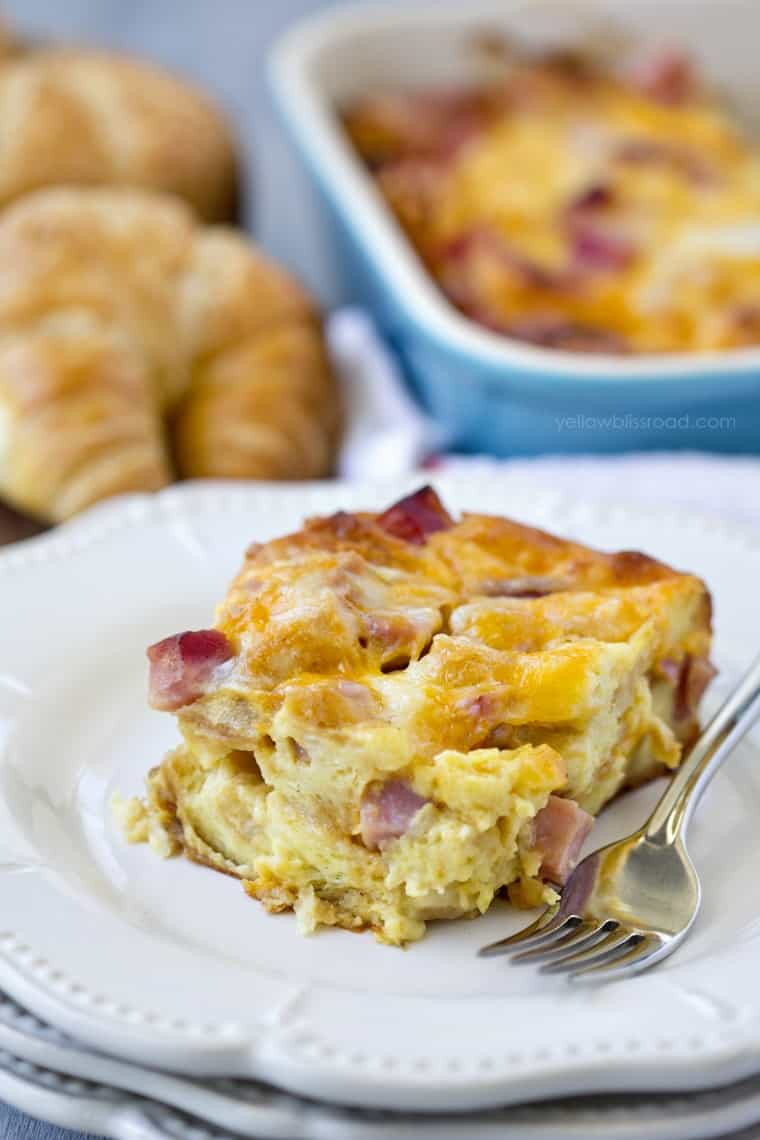 Ham and Cheese Croissant Breakfast Casserole. This casserole is like a different version of a very popular breakfast sandwich. Plus, it uses croissants that are already cooked. You just basically shred them up and add them to the recipe, making this pretty easy and fool-proof. I love that the recipe includes a touch of honey, to really add to that sweet flavor.
You may also enjoy making: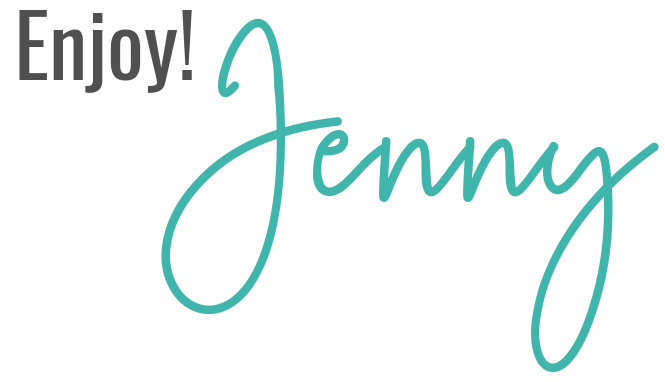 Pin for later!