Looking for some delicious low carb dessert recipes? You won't even notice you're trying to eat healthy with these mouth-watering recipes!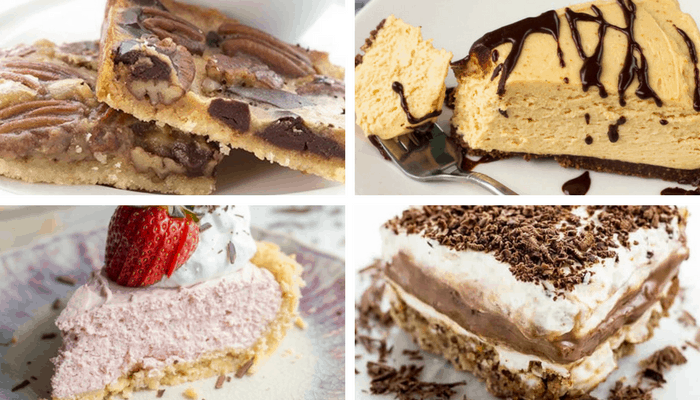 Low Carb Dessert Recipes you'll LOVE!
We just entered the new year and eating healthy is usually at the top of everyone's resolution list. If you are dreading the thought of eating nothing but lettuce for the rest of your life just to shed a few pounds, then worry no longer!
Believe it or not, it IS possible to start a healthy diet and still enjoy what you eat. You may have to make some adjustments to your diet, but always know there are options out there that still taste amazing. 
If you ease yourself into a new diet, you will be more likely to stick to it in the long run. So ignore the suggestions that say you have to eat nothing but veggies.
Ditch the recipes that limit you to micro meals that leave you starving. Start your new year, new you, off right with some of the most amazing low-carb desserts you will ever find.  
Before you know it, you'll forget you even started a diet at all!  
Want other great low carb recipes? Try these delicious low carb breakfast recipes.
Related Post:  Find this and other ways to keep your Resolutions this new year!
Delicious Low-Carb Dessert Recipes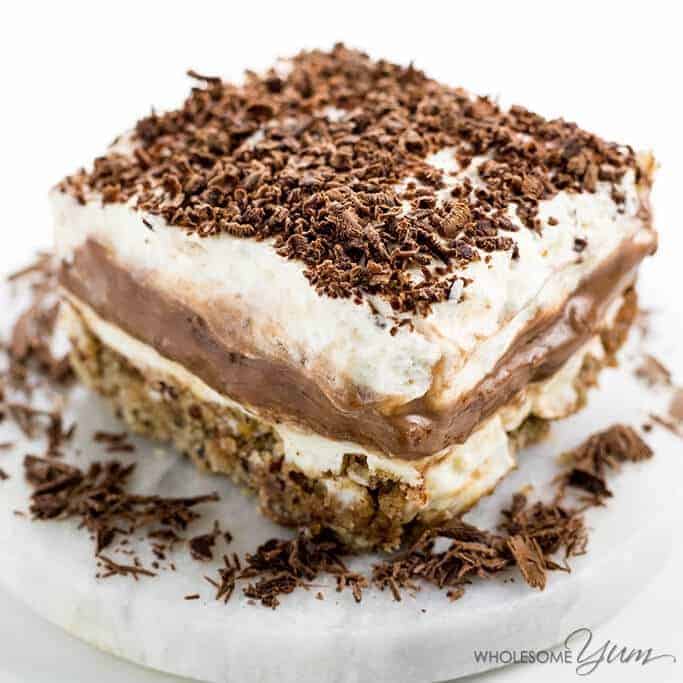 Sex In A Pan Dessert Recipe (Sugar-Free, Low Carb, Gluten-Free).  The original version of this dessert is VERY carb heavy. This recipe was adapted to a low carb and gluten-free version that still packs on the calories but is a much healthier version.  You can't tell it's low carb and the taste will confirm that!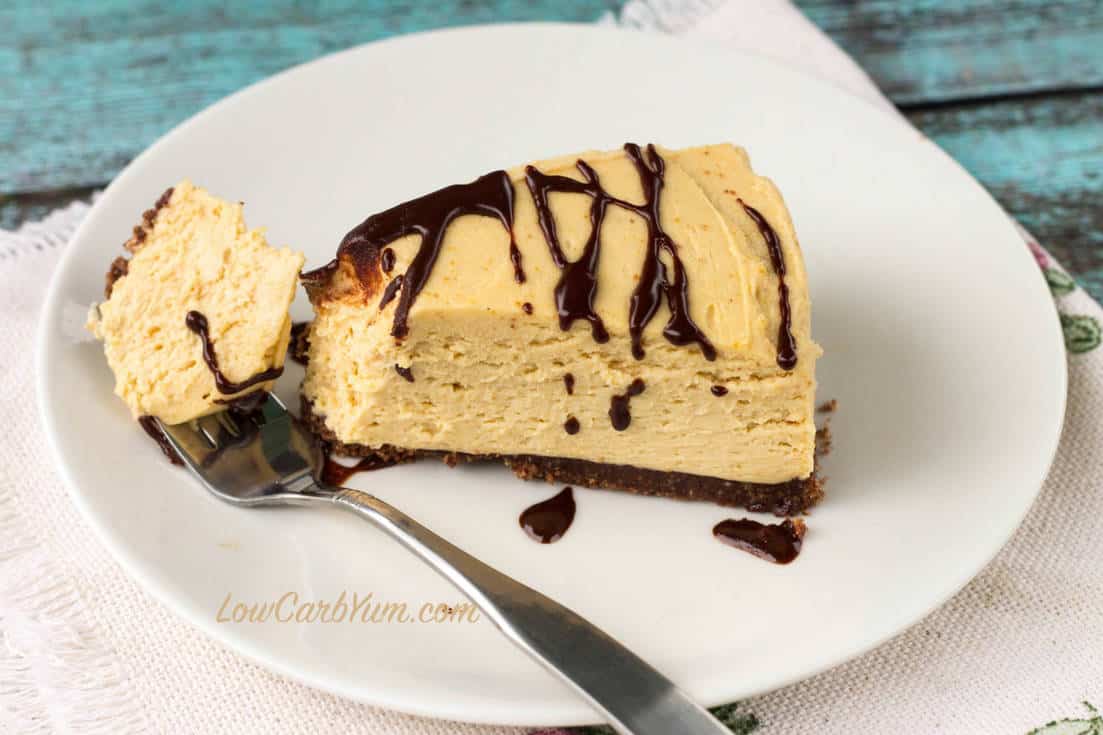 No Bake Peanut Butter Cheesecake.  Made with almond flour to give it a low carb rating, but still includes the great taste of chocolate and peanut butter. The no-bake part is always a favorite of mine, making it a good summer dish.  But this recipe will work at any event and will always be a favorite even if you are not low-carbing it.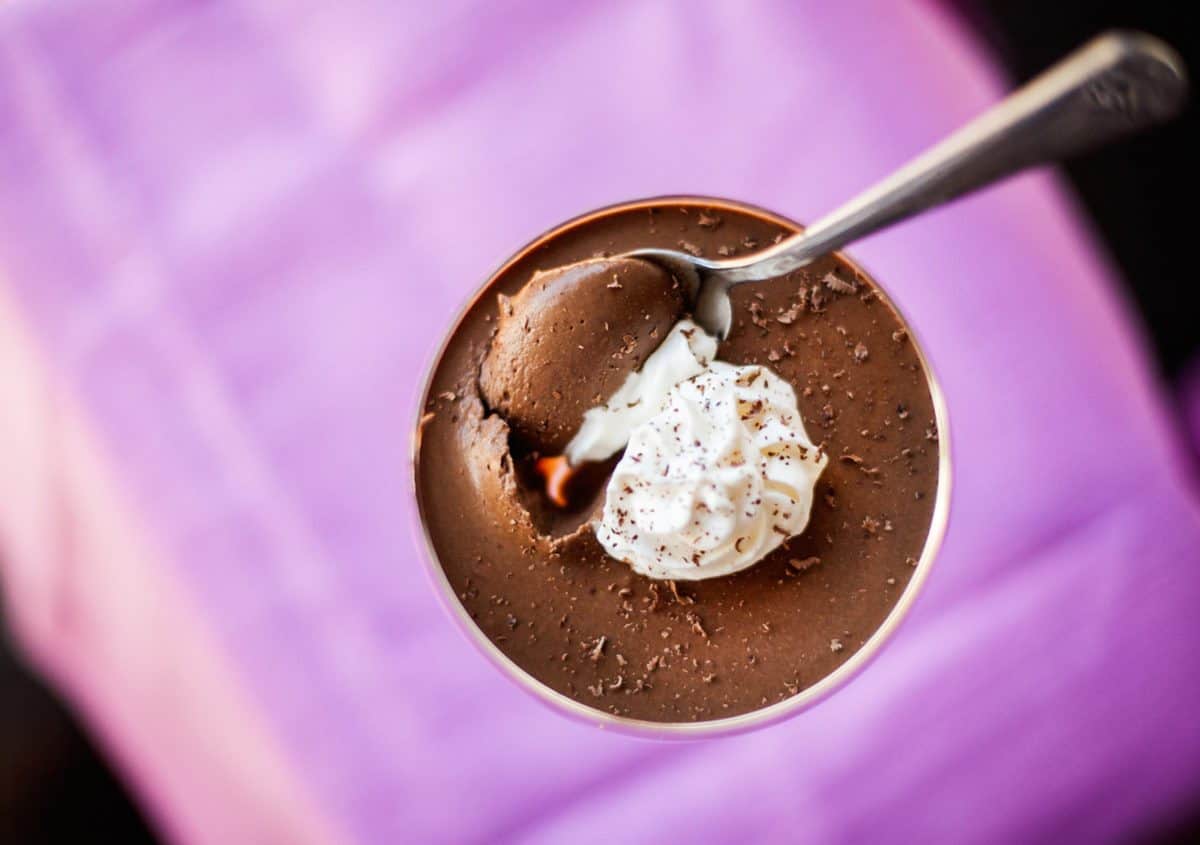 Low Carb Coconut and Chocolate Pudding.  Low carb AND dairy free make this dessert a great options for dieters and people with food allergies or lactose problems. The chocolate part speaks for itself and the coconut milk gives it a really sweet taste to satisfy that sweet-tooth craving.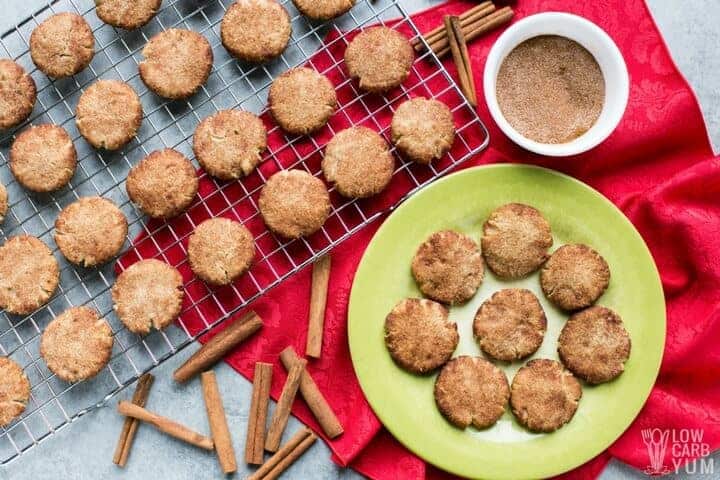 Keto Low Carb Snickerdoodle Cookie Recipe.  You don't often see baked goods as a part of a low carb diet but this amazing recipe is indeed low carb and gluten-free.  You do have to hunt down the almond flour and coconut flour, but the taste is well worth it.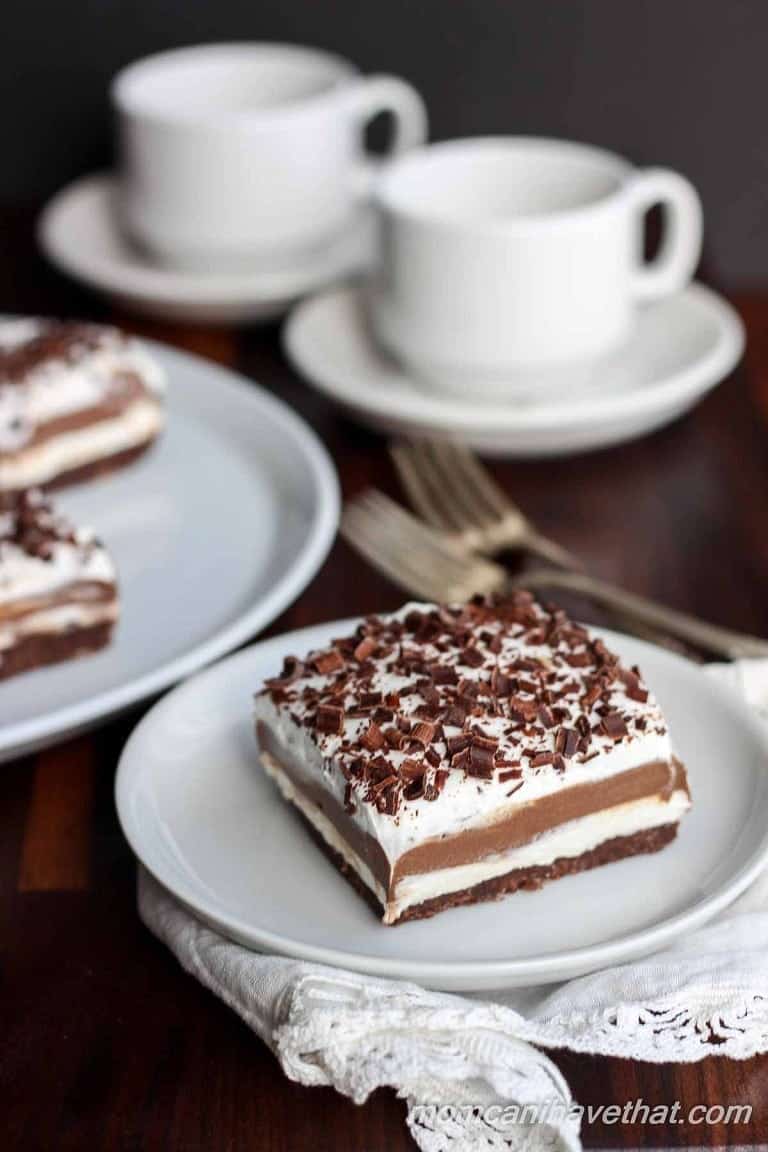 Low Carb Chocolate Lasagna Sugar-Free Dessert (No-Bake).  This delicious recipe is low carb and gluten free but is still creamy and chocolatey.  Gotta love the no-bake recipes that make them very easy to make also!  Don't forget to scroll to the bottom of the recipe to find variations to create similar treats.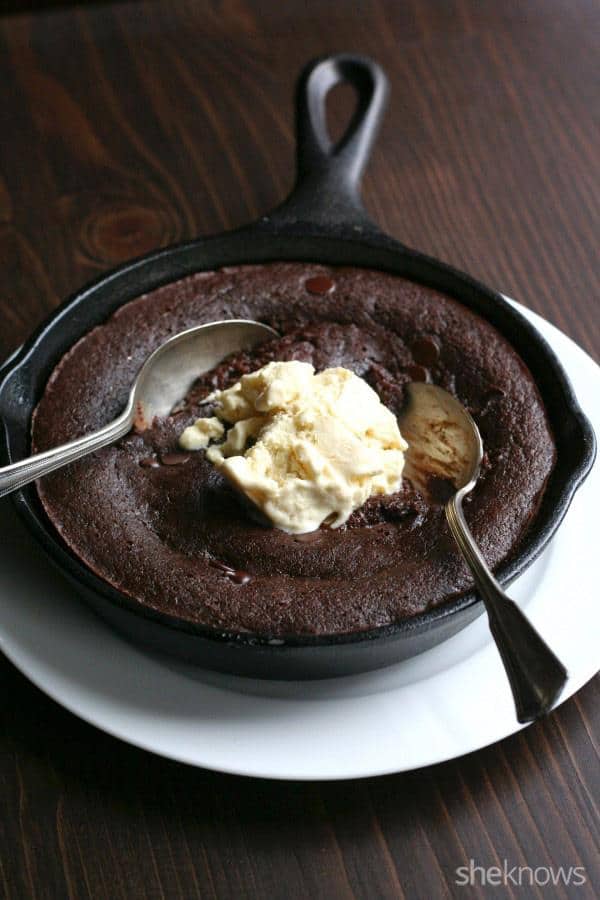 Low-Carb Gooey Skillet Brownie.  Satisfy your chocolate craving with this really easy to make low carb version of a brownie.  If you are like me and have a serious chocolate problem, then you can not afford to pass up this recipe. It will be a lifesaver on those hard days you want to binge.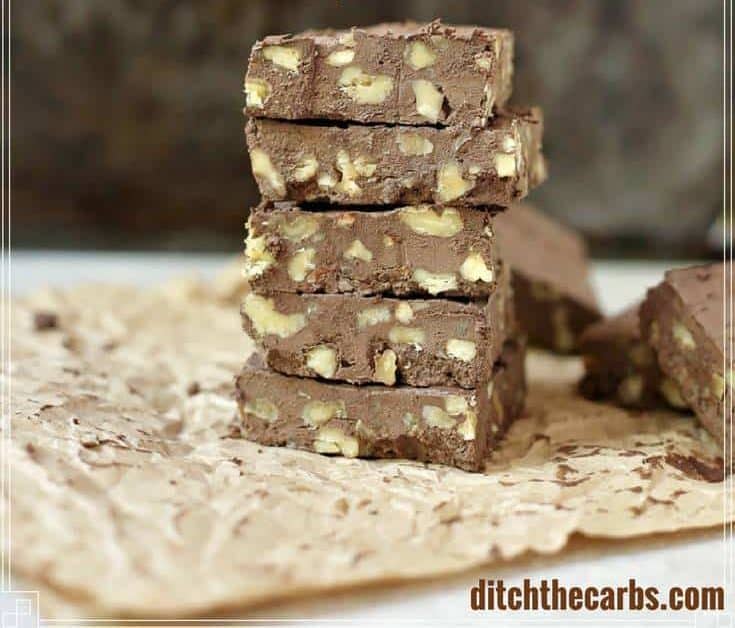 Chocolate and Walnut Keto Fudge.  I loooooove fudge. I mean, who doesn't?  Didn't know there was a recipe for low carb fudge, did you?  Well, now you do! Leave the walnuts out if you don't like them and even experiment with adding things like peppermint flavoring or other nuts.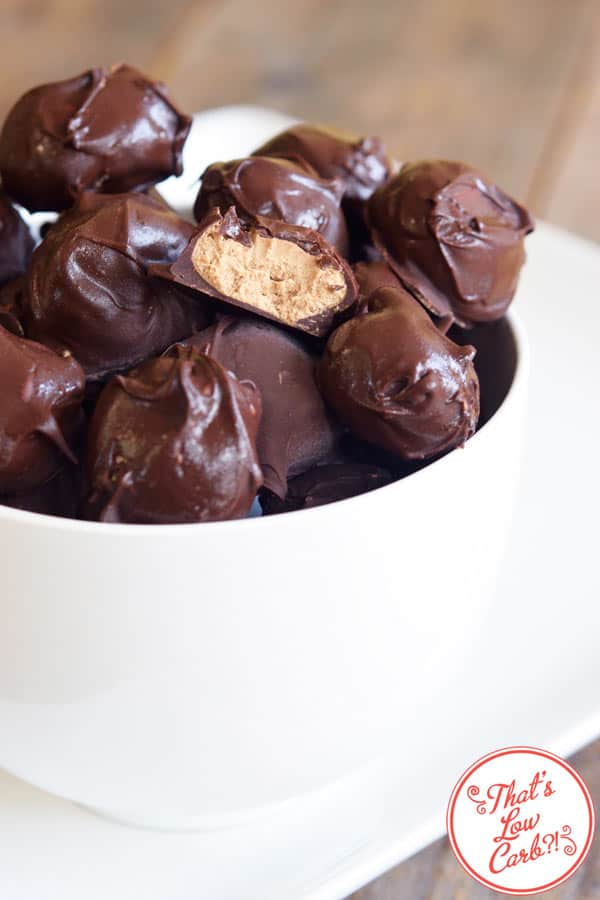 Low Carb Power Balls Recipe.  These great treats are bite size and can be frozen.  Grab a few at a time and take them with you on the go. One or two will help curb the cravings for a bigger sweet craving and still keep you on track.  They are also made with protein powder which doesn't just make them low carb, it makes them a great way to incorporate more protein into your diet.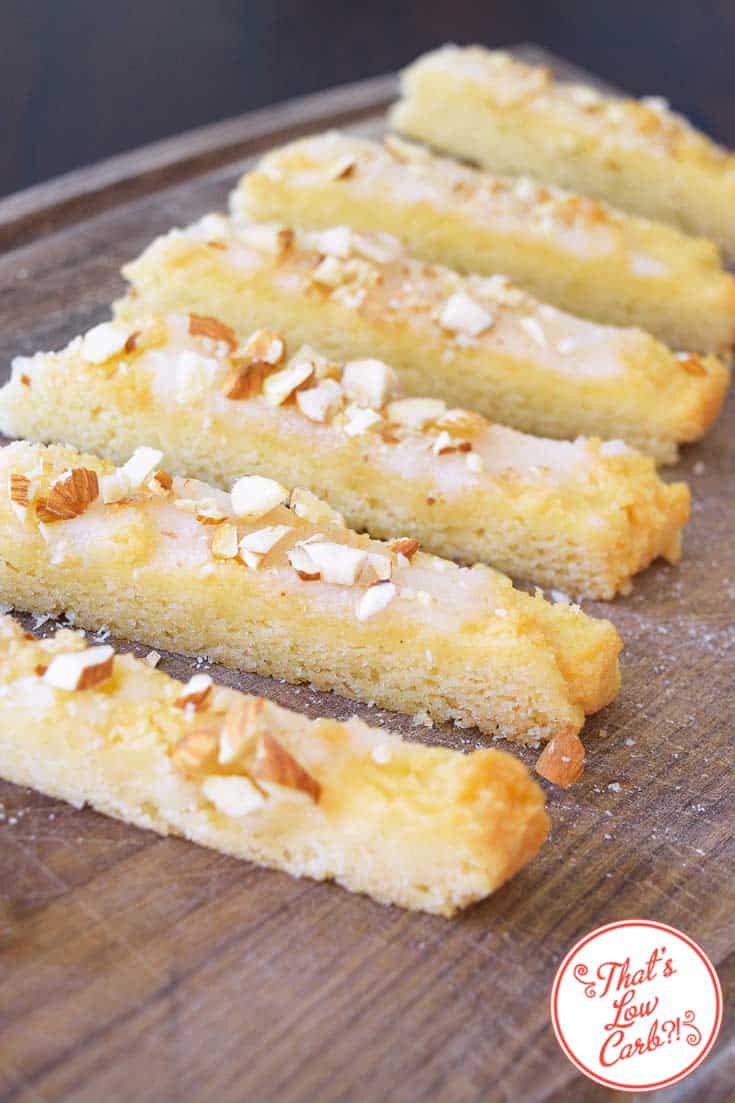 Low Carb Orange Almond Cake Bars Recipe. If chocolate isn't your thing or you just need a bigger variety of sweets, then check out this recipe.  It has more of a bread consistency, but if cut up into little bars then it helps with portion control also.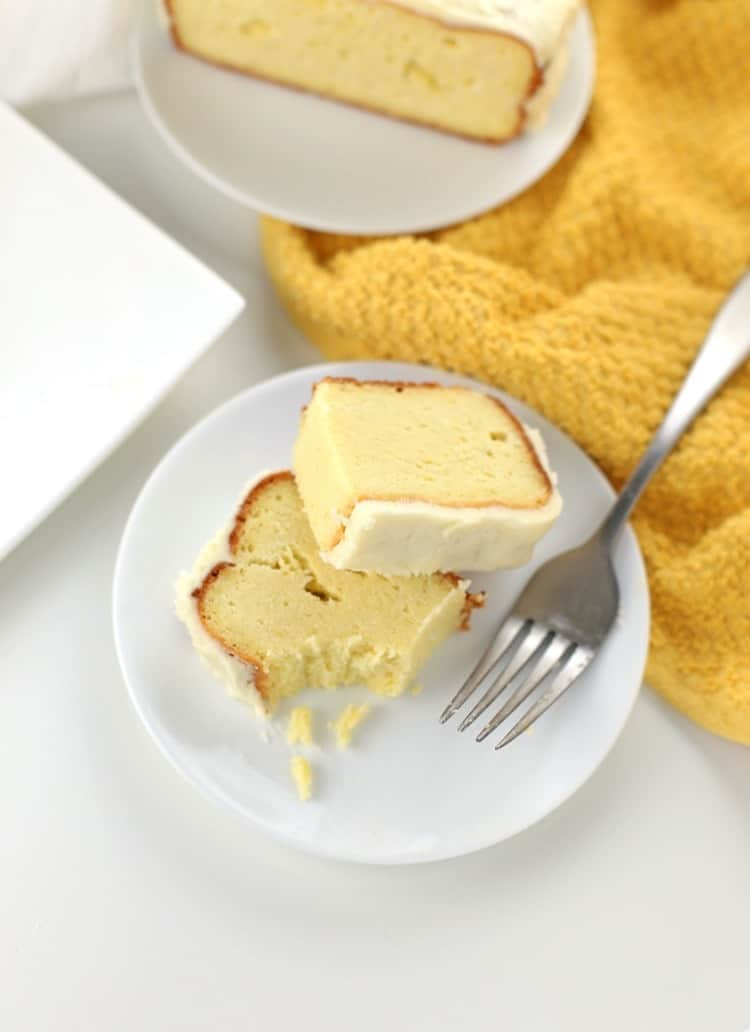 Low Carb Lemon Pound Cake (gluten-free, keto-friendly). This moist and tender cake will definitely have you questioning if it is low carb or not.  It does require some special ingredients but all of which can easily be found on Amazon, so you just need to plan ahead to make this recipe.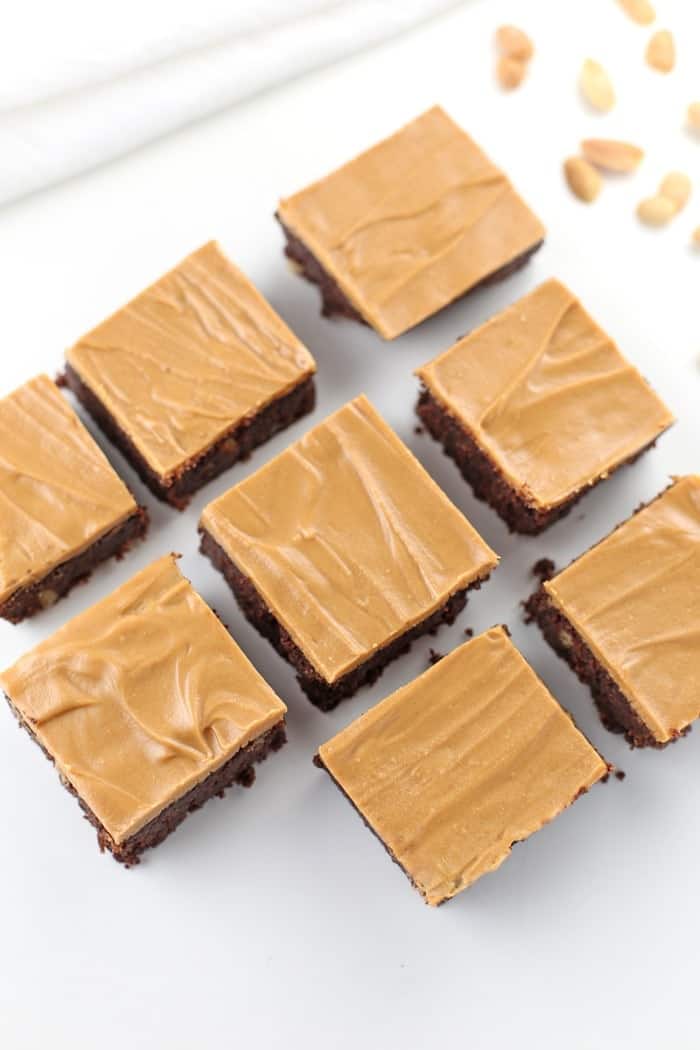 Low Carb Chocolate Peanut Butter Brownies.  Chocolate and peanut butter will always be an amazing combo. And now you won't have to pass it up by sticking to a low carb diet!  This low carb version of the original will definitely satisfy that peanut butter craving.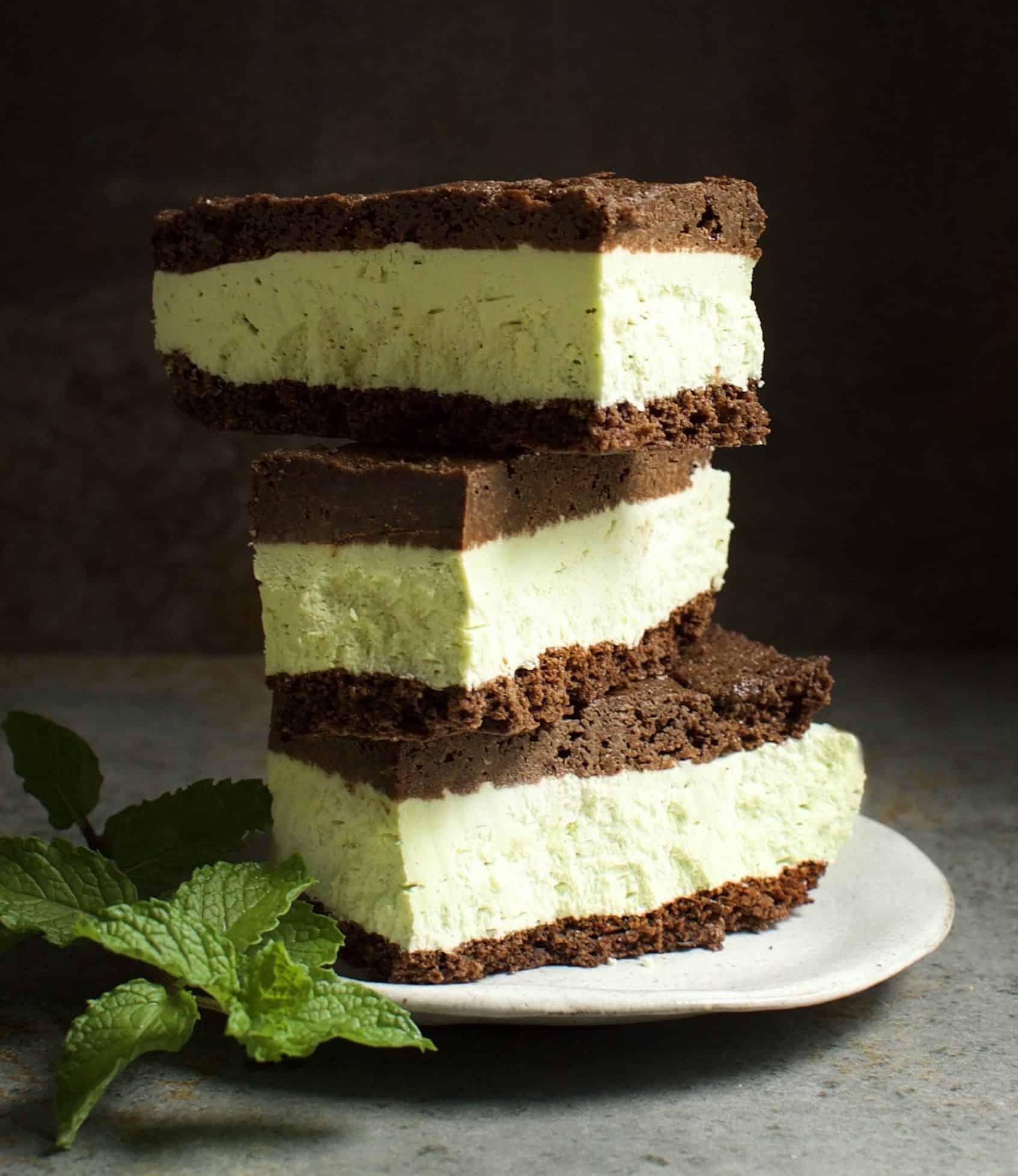 Low Carb Peppermint Ice-Cream Sandwiches.  We had to include a recipe with ice cream in it!  Chocolate and mint happen to be a personal favorite of mine so I'm a little partial to this recipe. The best part is they taste like the full carb version so even the kiddos won't know these are healthy for them.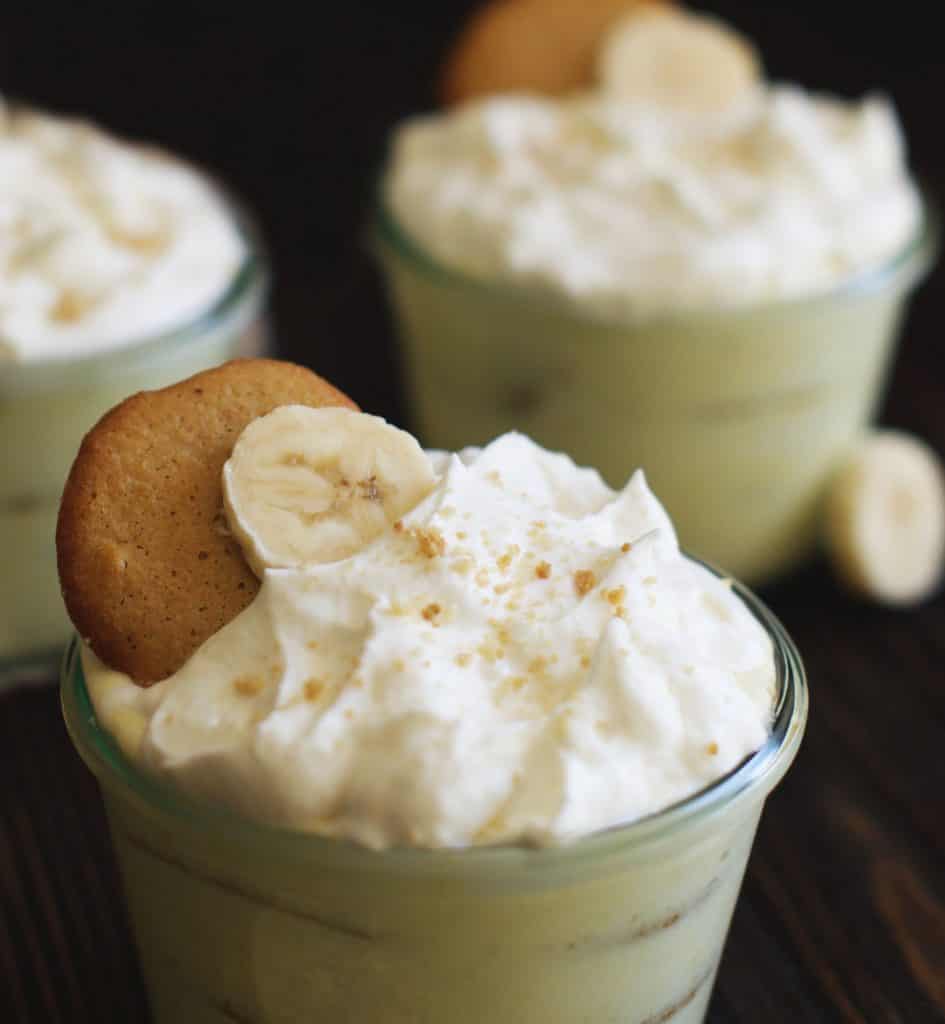 Low Carb Banana Pudding Recipe.  This creamy dessert falls into all the good diet categories; low-carb, grain-free, keto, gluten-free, Atkins, and Banting Diet. If you are a banana fan then this is a perfect recipe to include in your new low carb lifestyle.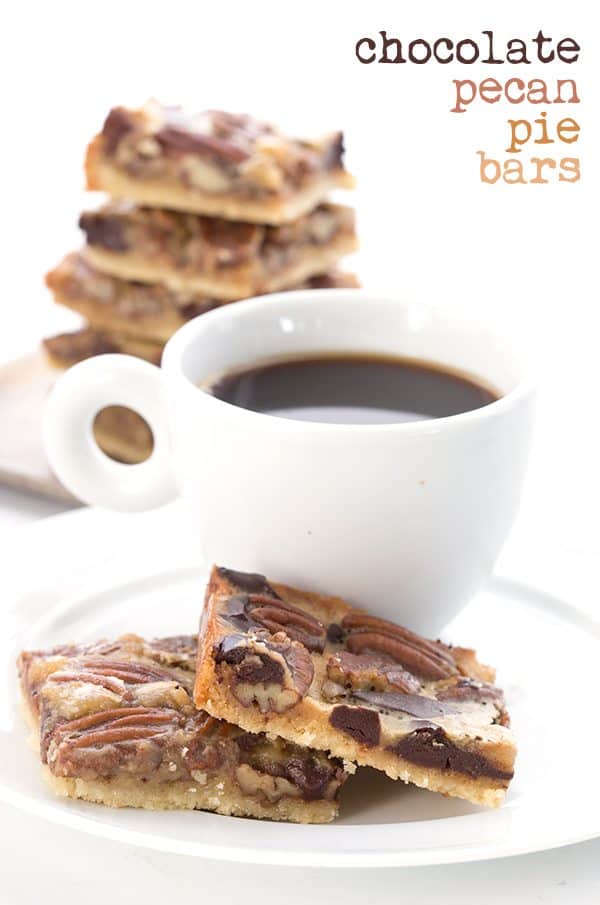 Low Carb Chocolate Pecan Pie Bars.  Pecan bars are my favorite!  I literally could not contain my excitement when I found this low carb recipe. Gooey and filled with pecans and chocolate make this recipe a perfect addition to your low carb menu.  Definitely not to be missed!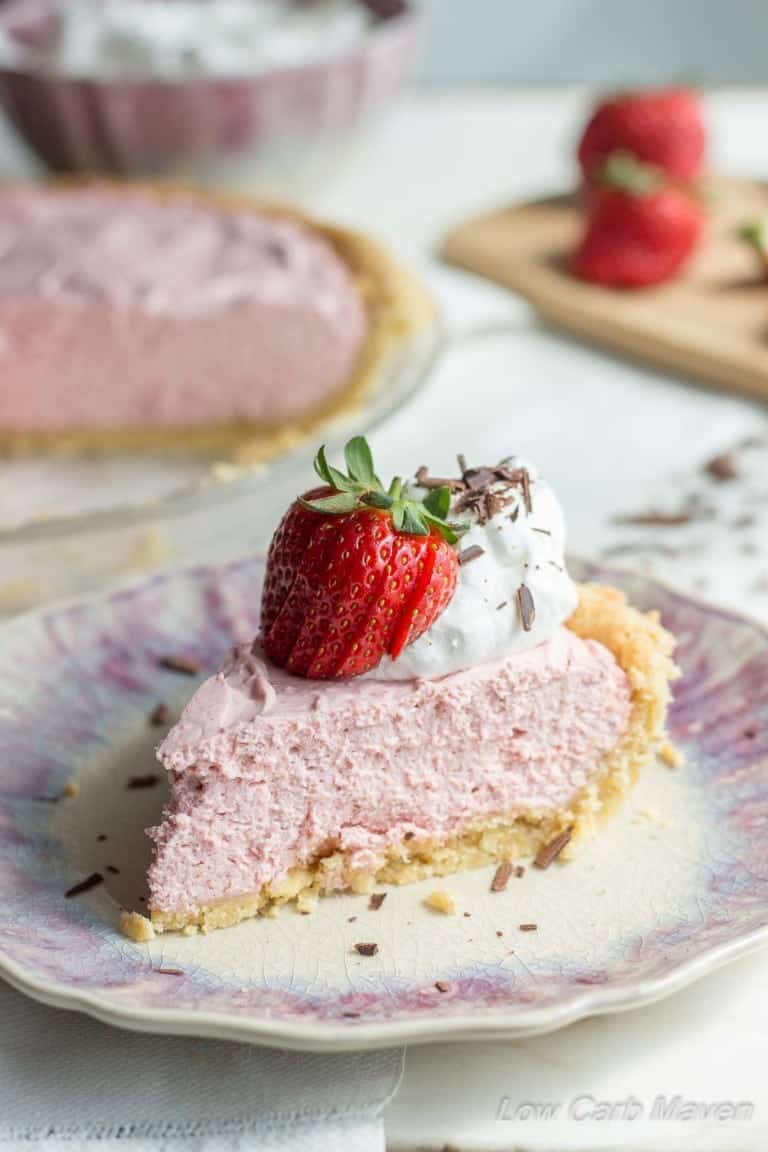 Easy No-Bake Strawberry Cream Pie.  I'm the chocolate lover in the family but my daughter is the strawberry fan. This recipe is perfect for someone like her who loves that sweet taste of strawberries. This will make a perfect summer dessert that everyone can enjoy and will keep you looking good in your bikini! 
Have fun enjoying these amazing low carb desserts!
You can stick to a low carb diet if you just find the right recipes that work for you.  Try not to give up so easily!  Try some of these delicious desserts and you'll be surprised at how easy it is to change your eating habits.