Looking for some amazing side dishes to serve at your Easter Dinner? Look no further then these mouth-watering sides that will amaze your dinner guests!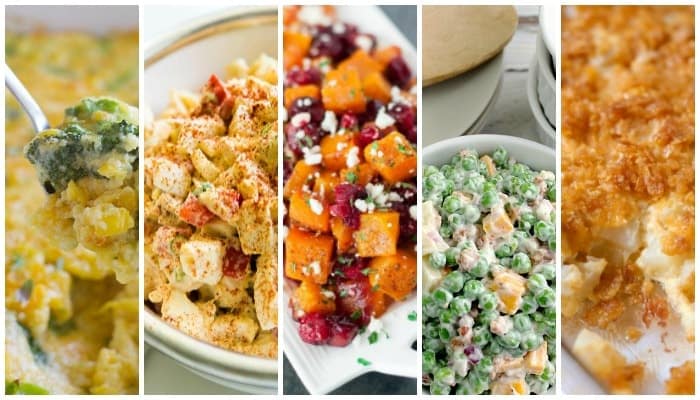 What side dishes should I serve with Easter Dinner?
Growing up, Holidays have are always centered around the food. And now that I'm a mom, I try to carry on that tradition of creating an amazing menu that everyone will be looking forward to all year long.
Not only that, but Easter dinner happens to be one of my favorite food holidays because I LOVE ham. Therefore,  finding the perfect Easter side dishes is always important. 
Holiday meals are always a combination of a few things. You want to make something that impresses your guests and you want to make sure the kids will enjoy it too. Not to mention, dishes that don't take a thousand rare ingredients or all day to make. 
(Don't forget to add these amazing deviled egg recipes to your list!)
I have found the perfect Easter side dishes for your Holiday meal. Each one of these side dishes will not only be super easy to make (like you don't need to be a master chef) but will please any taste buds you have for Easter dinner. 
So grab your favorite casserole dish, and let's get cooking!
Keep this list of recipes around!  If you can't make them for Easter dinner, they make the perfect side dish to any outdoor BBQ or summer dinner menu!
And to get through those family get-togethers, add this list of fun summer cocktails to your menu! 
The Perfect Summer Side Dishes
Cauliflower Bacon Gratin.  You want to be able to serve vegetables at your Easter dinner but finding something everyone loves can be difficult. When in doubt, add bacon! With this amazing recipe, everyone will be fighting for seconds. And they won't even realize its a vegetable dish.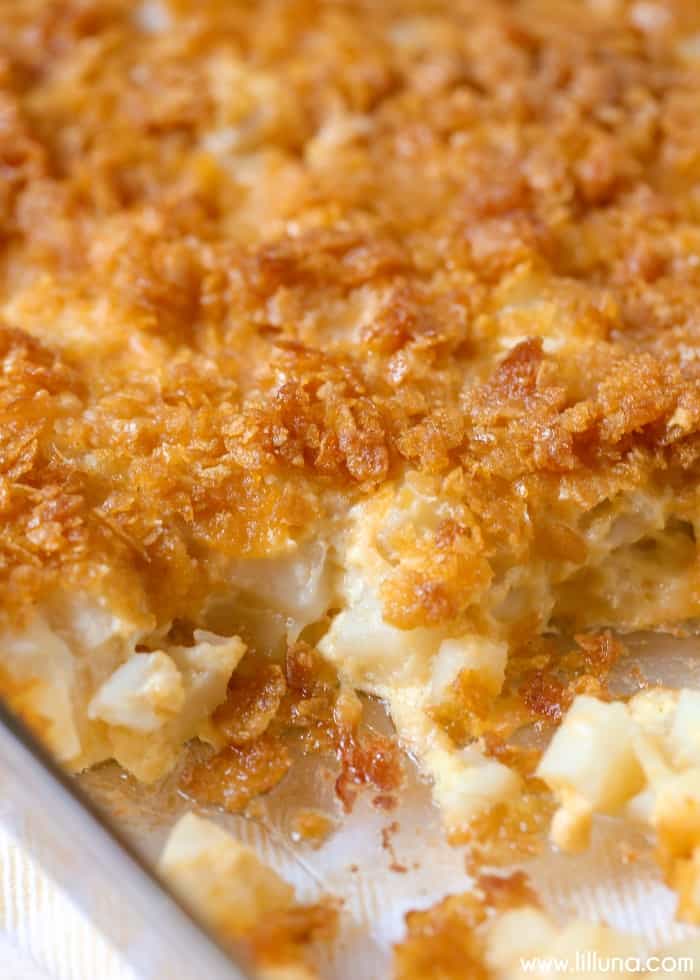 Cheesy Potato Casserole. This is a favorite of mine at Easter time. So much so, I make it throughout the year. Who doesn't love a good potato with cheese recipe?  You really can't go wrong. But the crunchy topping helps make it extra delicious for your Easter dinner.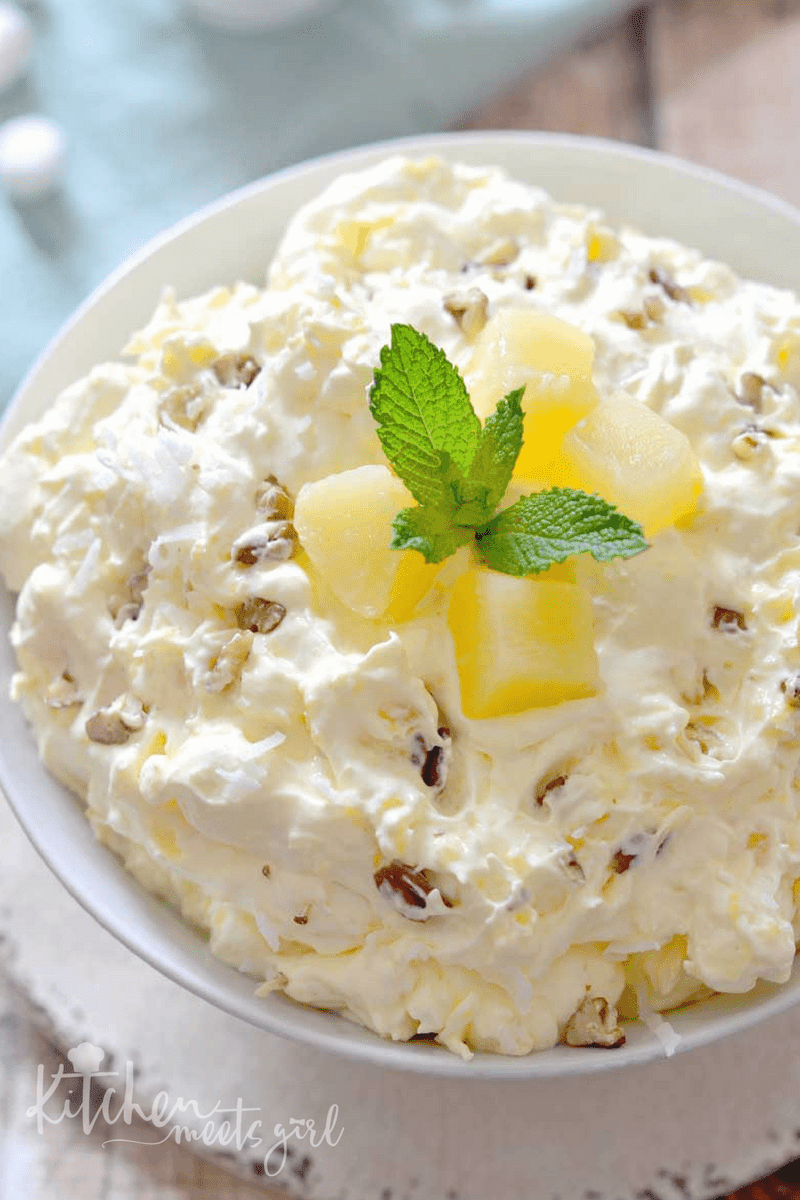 Easy Pineapple Fluff. This fun recipe just screams EASTER. It's a light, fruity dish that can be served as a side dish for Easter or is sweet enough to be a dessert. Even the light yellow color is a perfect dish for your springtime Easter dinner.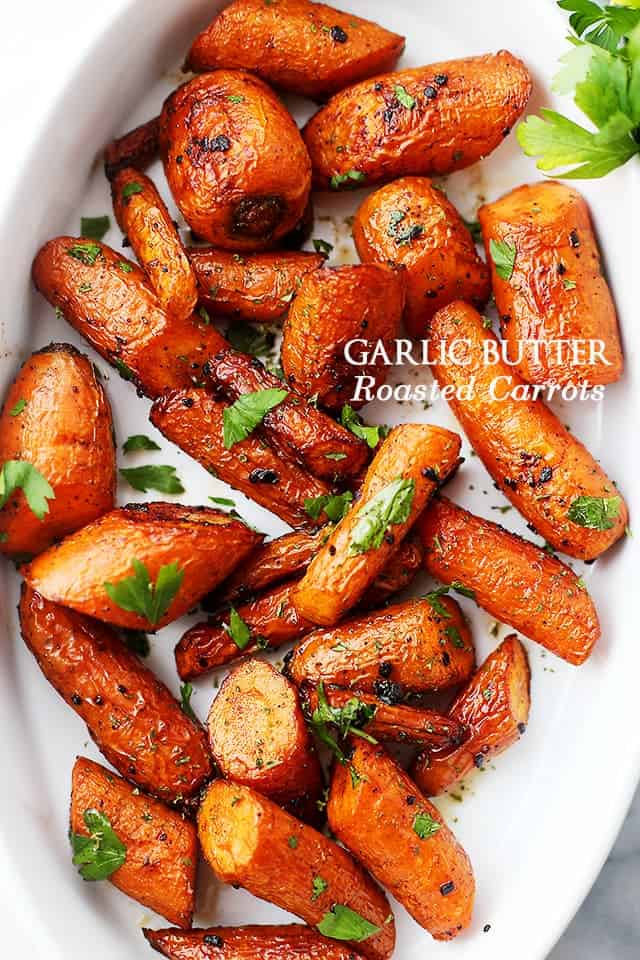 Garlic Butter Roasted Carrots. You need a carrot dish.. hello its Easter dinner and that's what the Easter Bunny would want you to do! This is another great Easter side dish that will wow your guests and gets your kiddos to eat their veggies.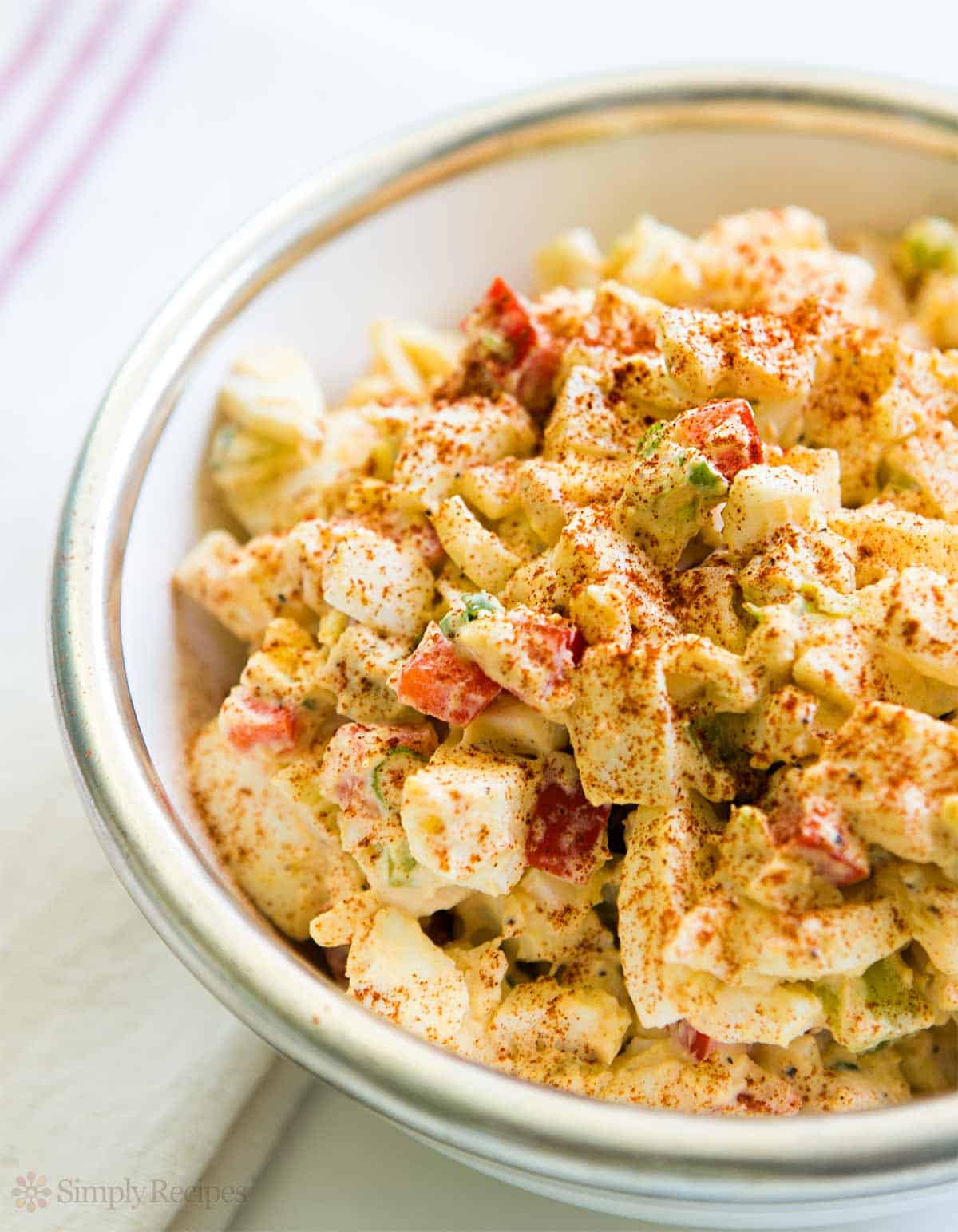 Deviled Egg Salad Recipe. Deviled eggs are the face of Easter. Everyone serves them. This recipe is a great twist on the classic deviled egg. If you need an idea for a side salad that is different then a regular potato salad, then this recipe would be a great addition to your Easter dinner.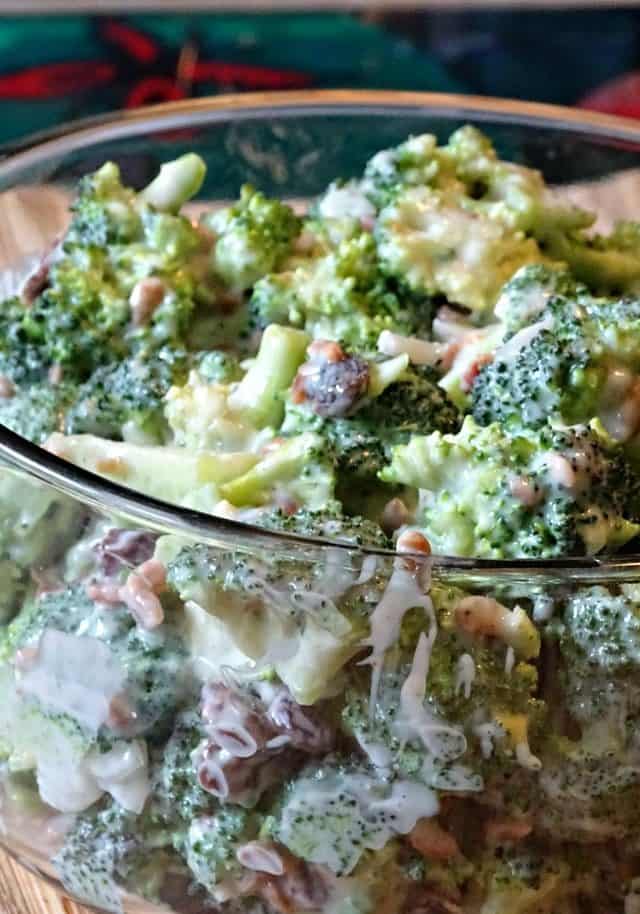 Broccoli Salad Recipe. Chances are you have tried this before because its similar to a Costco dish. So I don't need to tell you how amazingly good this recipe is. If you have never tried this recipe, then you NEED To. Its delicious and everyone who has tried it has loved it… even if you're not a broccoli fan.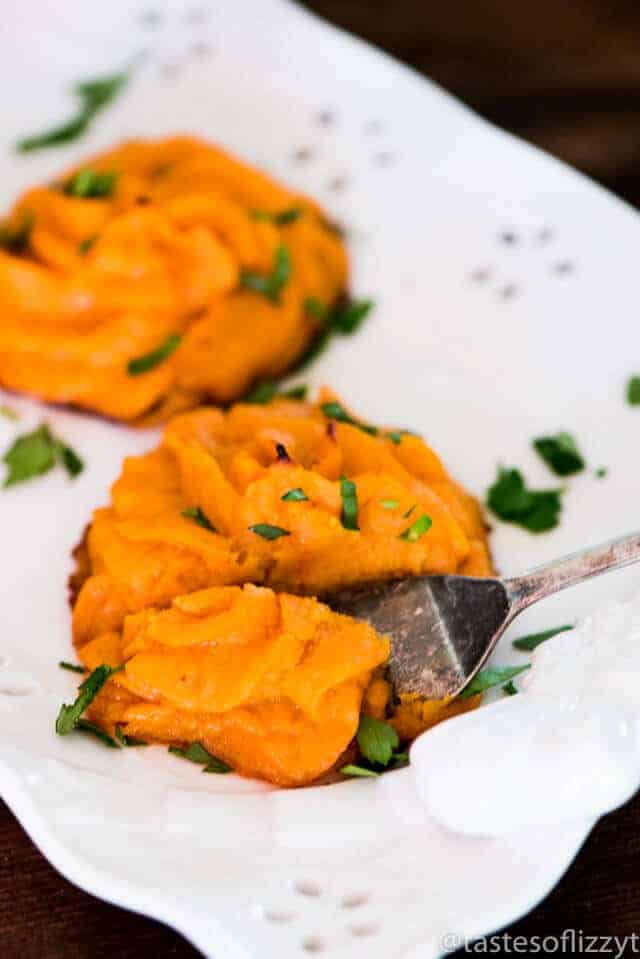 Twice Baked Sweet Potato Puffs. Potato recipes are very popular for Easter dinner and this Easter side dish will please many of your guests. Add these fun sweet potato puffs to the menu.  They are super delicious and easy to eat with fingers which will please the kids!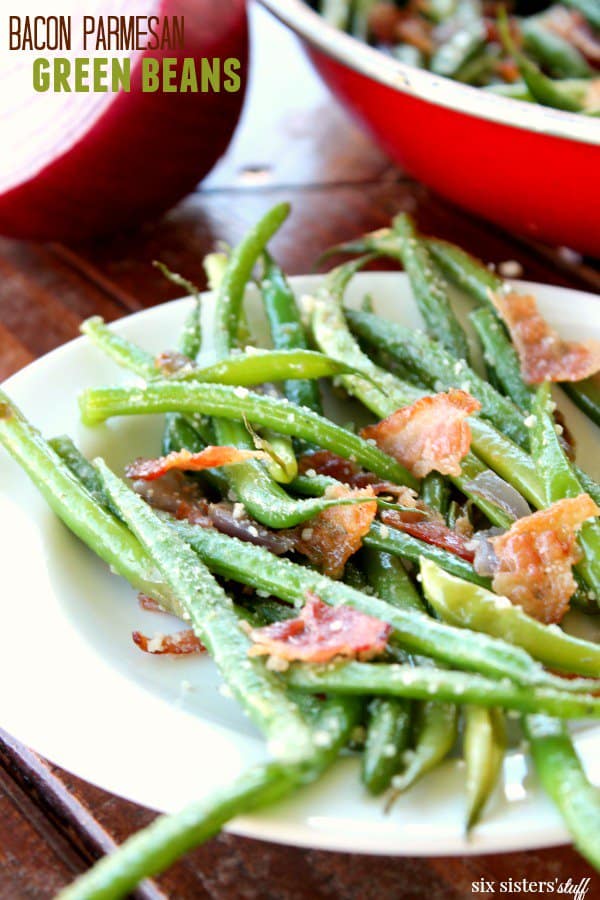 Bacon Parmesan Green Beans. Always looking for those ways to serve veggies and get people to actually like them!  So here is another great recipe that gets people to eat green beans but isn't your classic green bean casserole. And didn't I say everything tastes better with bacon?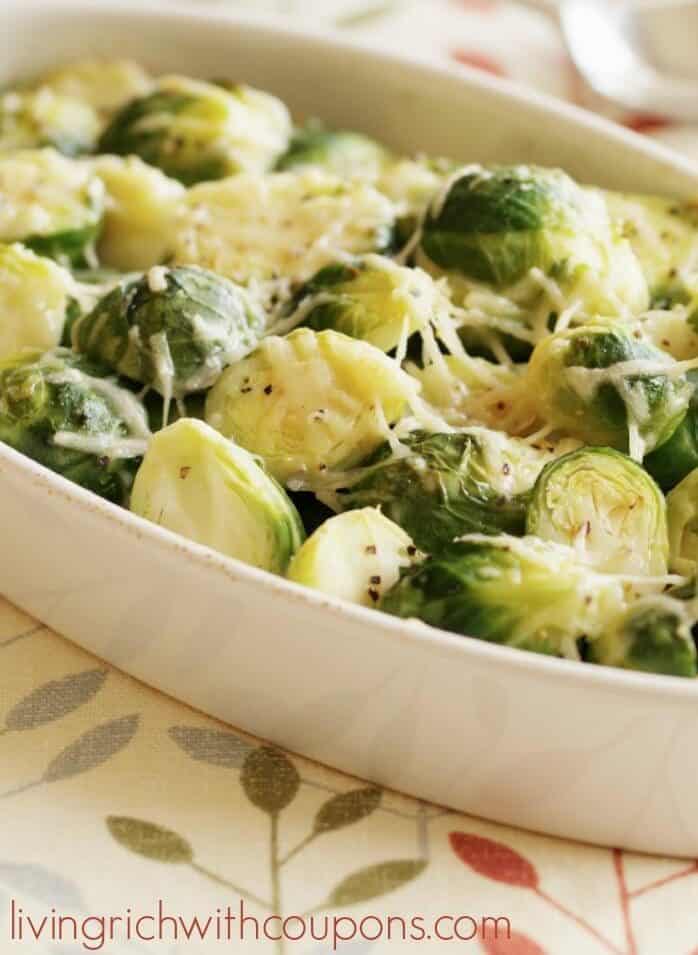 Parmesan Brussel Sprouts. I am not a fan of Brussel sprouts. But my family seems to love them (I know, weirdos) so I wanted to include a recipe that would taste good for all the other guests you may have. Cause if you have to serve something, you gotta dress it up and make it good, right?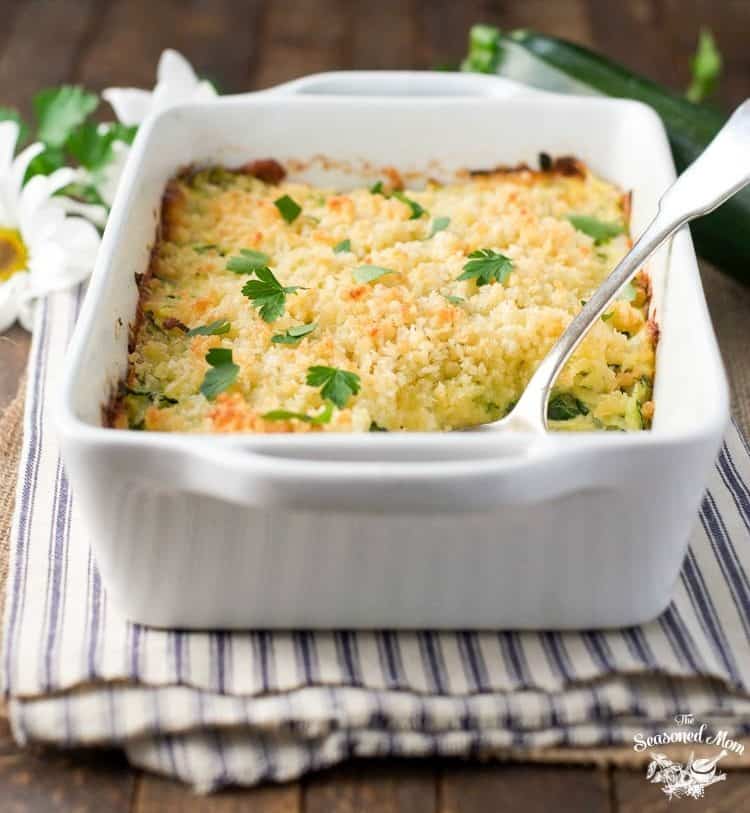 Garlic Parmesan Zucchini Casserole. One of my favorite things is finding new recipes and serving them to guests. This casserole recipe is not only super delicious for your Easter dinner, but it will wow every one of your guests too.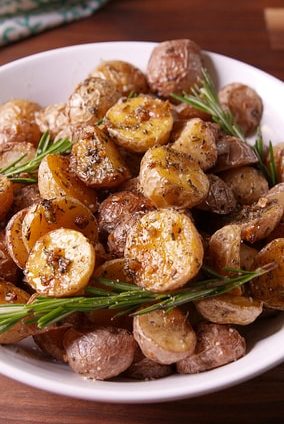 Rosemary Roasted Potatoes.  A good potato recipe is a necessity for Easter dinner and this side dish is perfect for you potato lovers. It's a classic potato recipe that will be the perfect match to your Easter ham.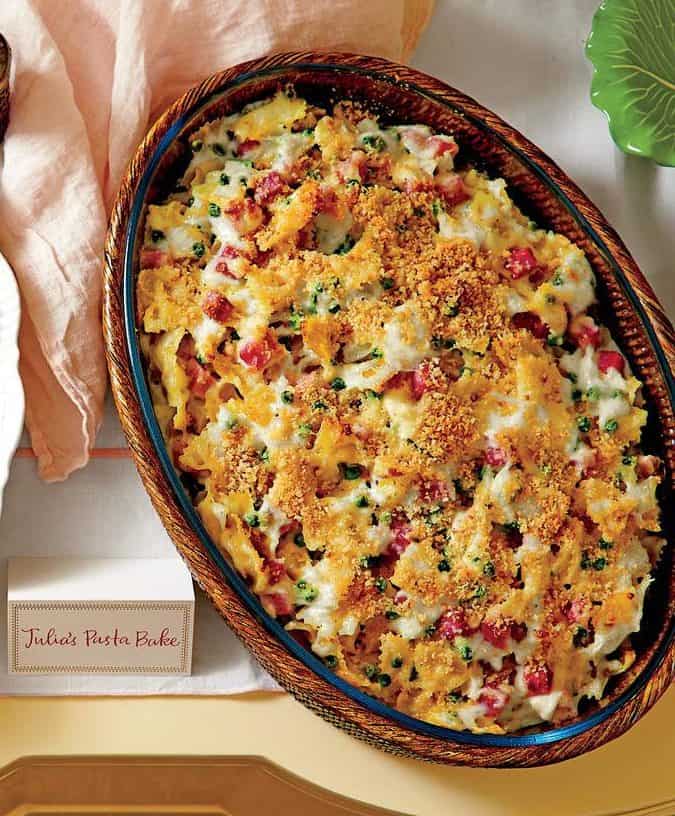 Creamy Spring Pasta Bake. Having a good pasta salad is a great addition to your Easter dinner. This easter side dish takes your classic pasta salad and dolls it up a bit into a nicely baked casserole.  If you need a good side dish that is different from your potatoes and vegetables, this is the one to go with!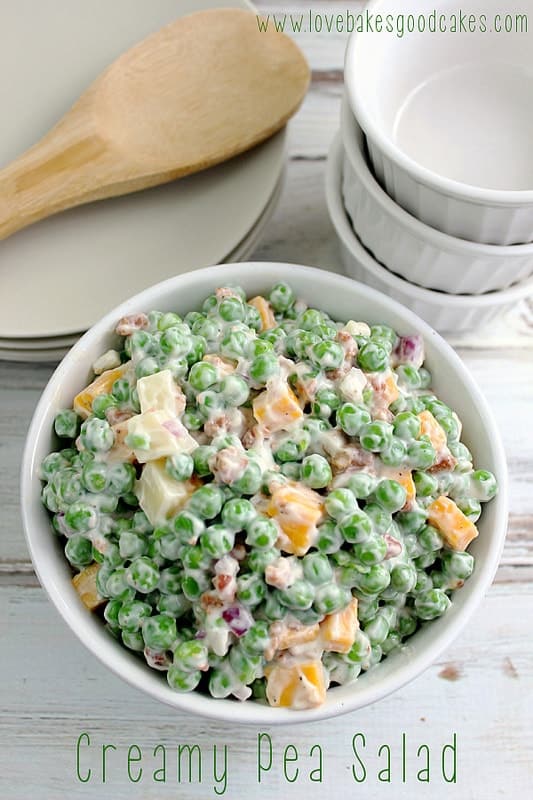 Creamy Pea Salad. Peas are one of my favorite vegetables and anything that includes them and a rich creamy sauce, and I am a happy girl!  This fun side salad is the perfect cooler Easter side dish to serve next to all your hot side dishes.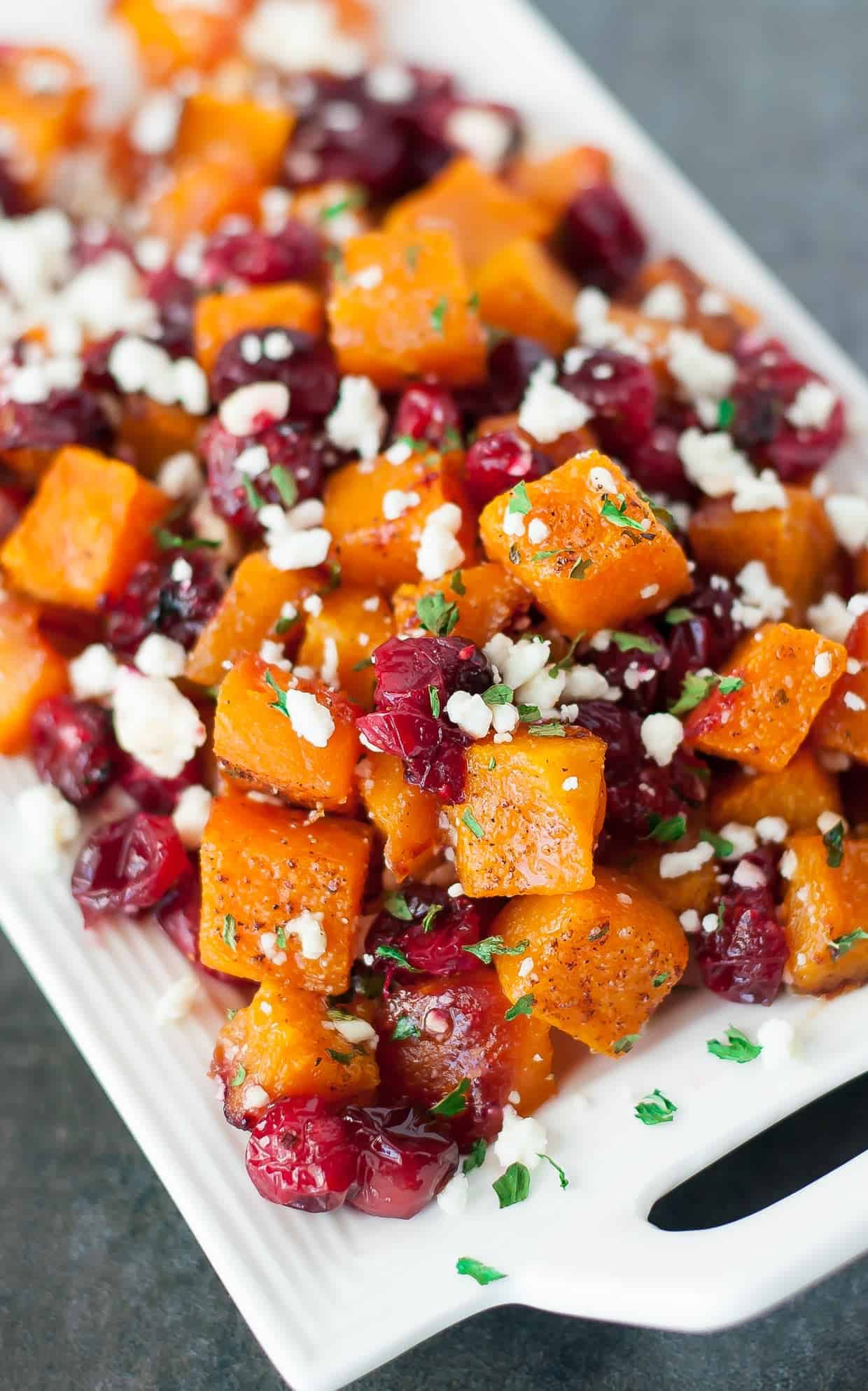 Honey Roasted Butternut Squash with Cranberries and Feta. If the name of this recipe doesn't rope you in, I don't know what will!  This Easter side dish recipe is perfect if you are looking for unique dishes to serve that are not as common everywhere else. And let me tell you, your guests will not be disappointed!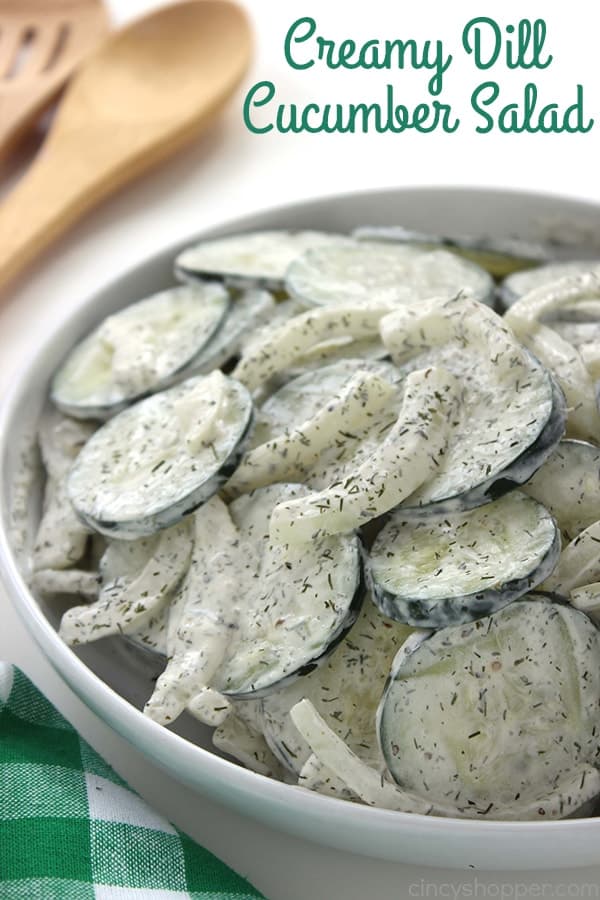 Creamy Dill Cucumber Salad. This recipe was always served in the summertime with fresh garden grown cucumbers. Easter time is the perfect place to serve this summer dish to get you in the mood for the upcoming sunny weather. Not to mention it's a great small dish to add to the Easter menu.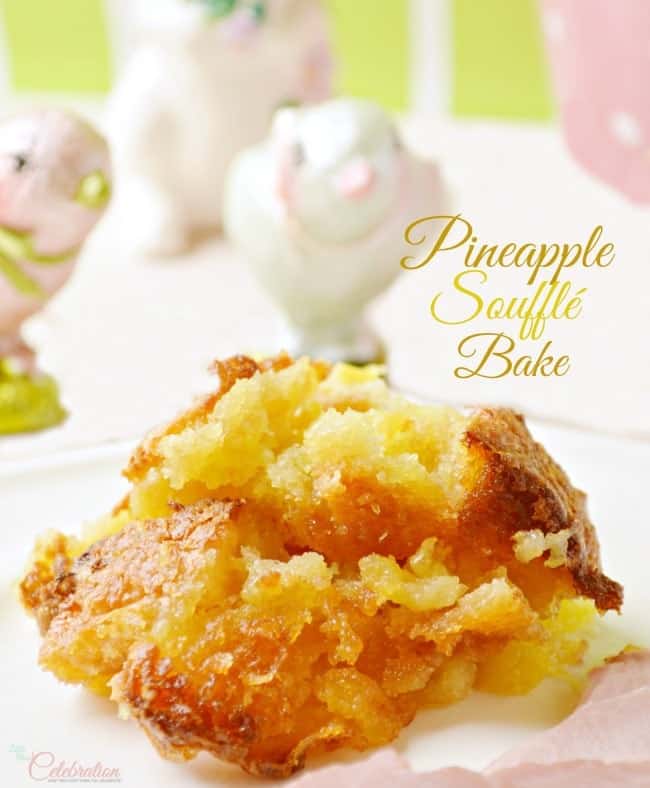 Pineapple Souffle Bake. I don't know why Pineapple is perfect for Easter but it just is!  Something about it just screams springtime. So here is another pineapple recipe that is a great Easter side dish. It's easy to make and adds the perfect sweetness to your Easter dinner.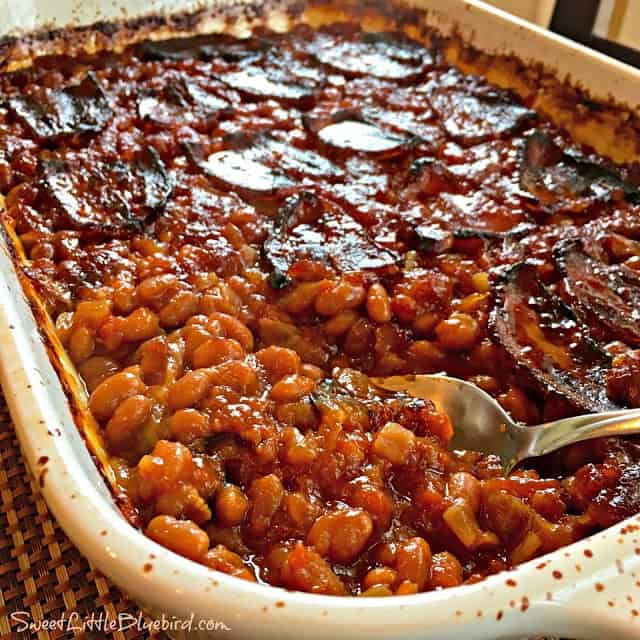 Best-Ever Baked Beans.  Another recipe with bacon! In addition, I love adding a good baked bean side dish to any meals that start in springtime and go through the fall. Not to mention, this great baked bean recipe is the perfect pairing for your Easter dinner.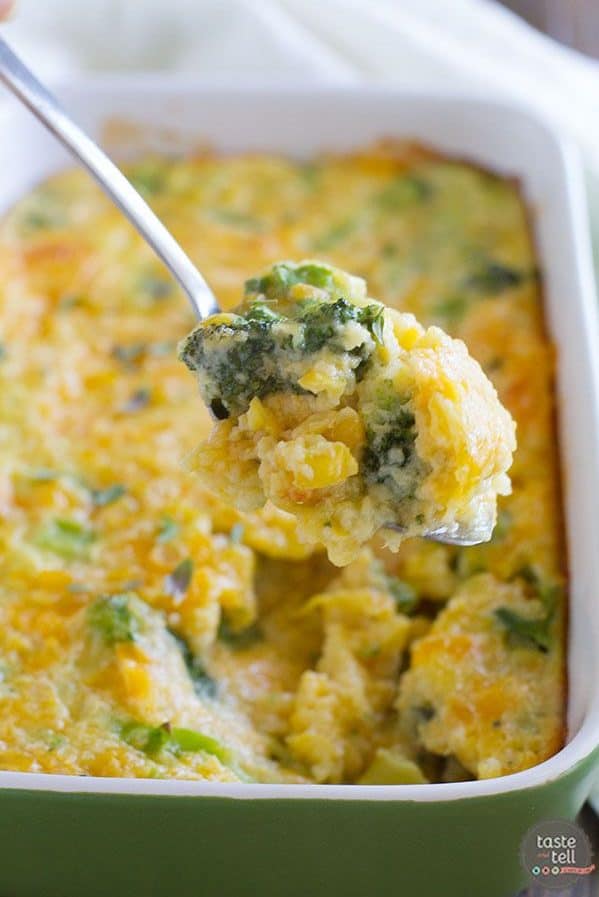 Scalloped Corn and Broccoli Casserole. This fun casserole is another unique recipe that would be a great addition to your Easter dinner. Also, this Easter side dish combines a veggie and bread so you really can't go wrong there!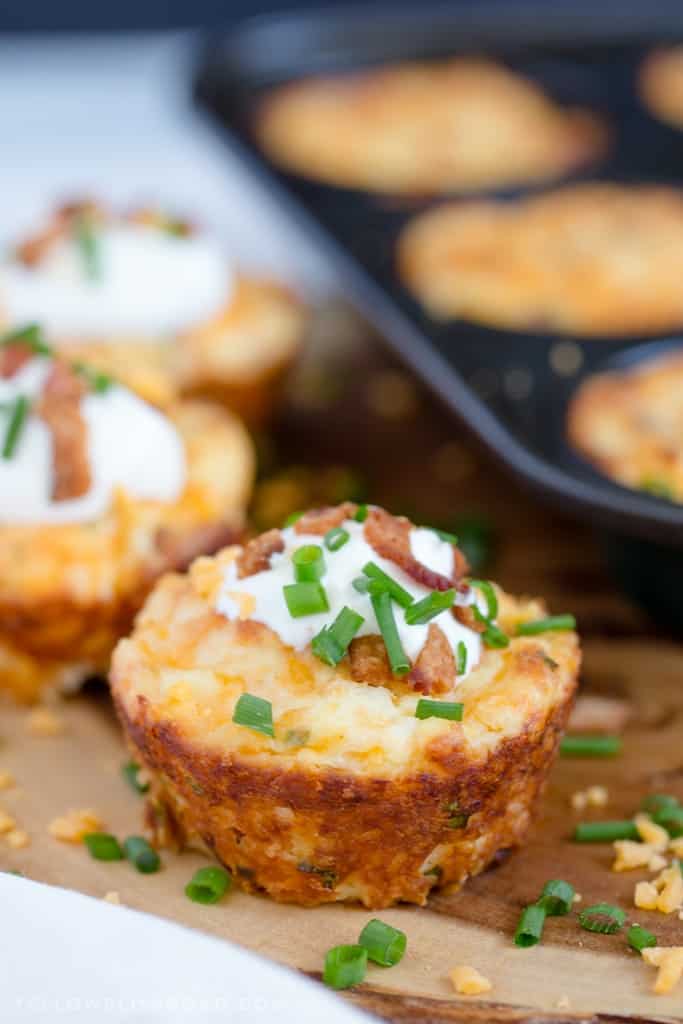 Loaded Mashed Potatoe Puffs. If you are having a buffet style Easter dinner or a pot-luck, this recipe is a must. It combines a great loaded mashed potato recipe and makes it an easy to eat finger food. Therefore, It's fun and unique and tastes amazing.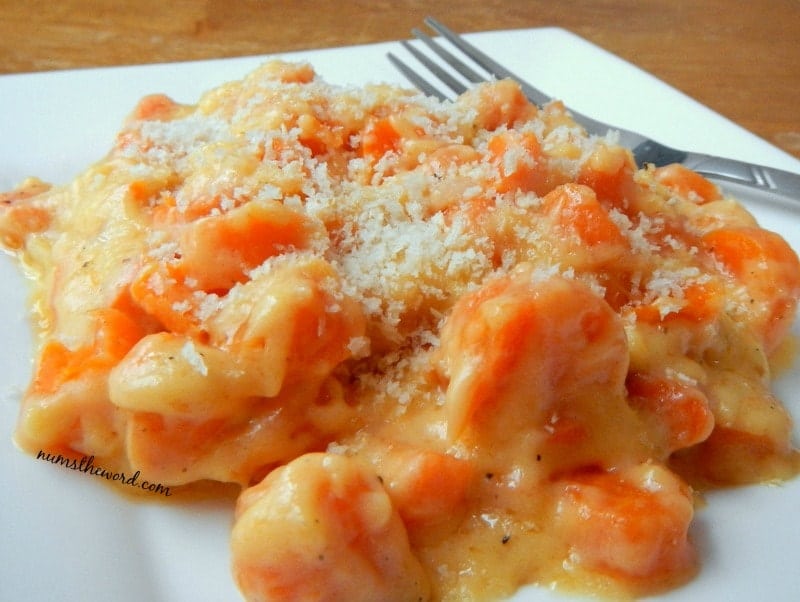 Cheesy Carrot Casserole. Carrots are extremely popular at Easter time but you don't often see them as a part of a cheesy casserole. This fun recipe would be a great addition to your Easter dinner and will definitely be a big hit with guests and kids. 
You might also be interested in: