Christmas is around the corner and you can make it fun with these great Christmas Treats for Kids!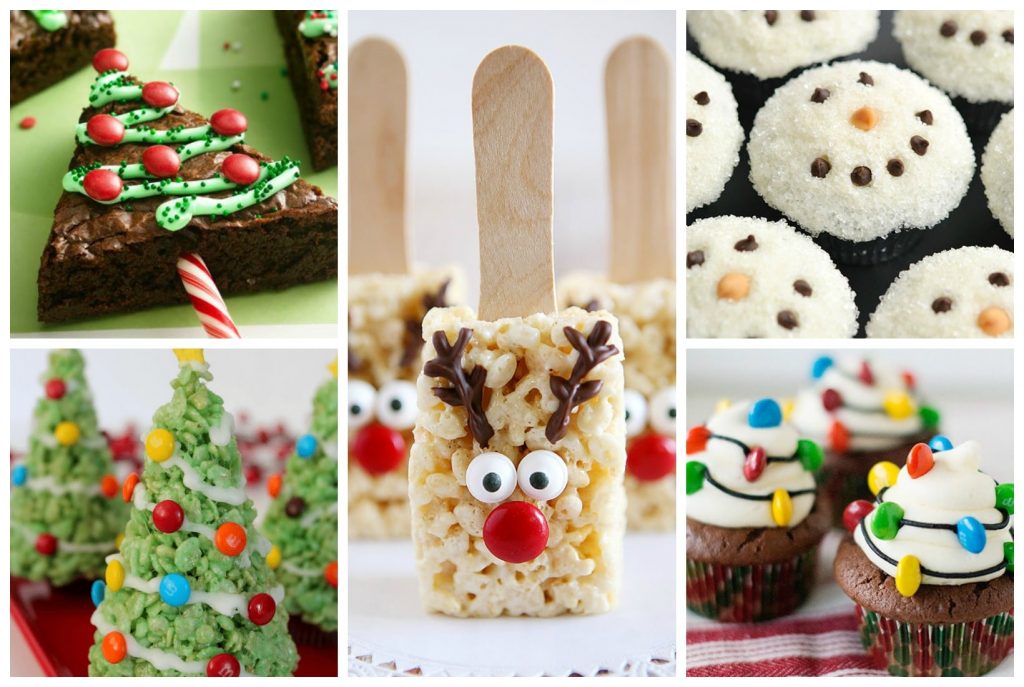 Christmas Treats Your Kids Will Love
Get ready for the mess in the Kitchen, the little hands screwing everything up and TONS of dishes to do afterward! It's that time of year again to attempt some fun Christmas treats for kids.
Don't get too stressed out yet. It is possible to make some super yummy treats that are not only easy to do… but fun! You might just amaze yourself with these easy treats that will make you look like a baking master.
And don't forget the oh so fun time you get to spend with your kids! That's really priceless, isn't it?
You might also enjoy… Christmas Crafts Kids Will Love.
In all seriousness, these treats are great for any Classroom party or Holiday events you may have. They may be great for kids but I guarantee adults would love them too. Make a batch of each and you'll have a nice little gift to give your neighbors, mailman, pool guy, housekeeper… or whoever!
Fun and Easy Christmas Treats for Kids!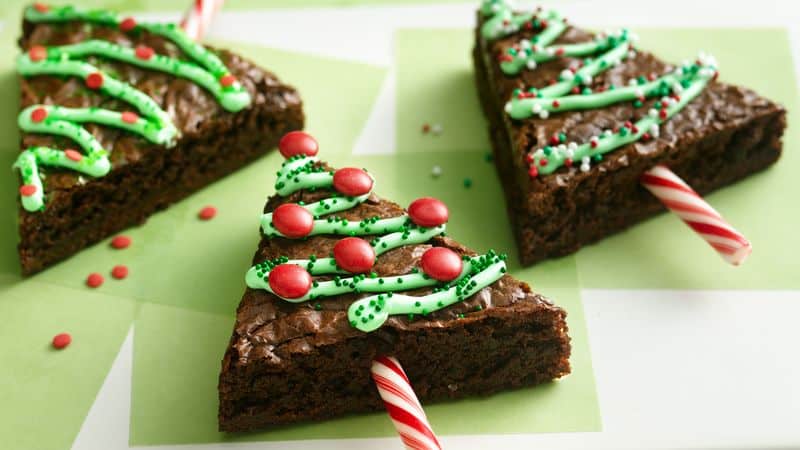 Christmas Tree Brownies. Even my most Pinterest-fail friends cannot mess up this treat! It's simple and really easy for the kids to make too. These would make an amazing classroom treat or a last-minute dessert for that work pot-luck you don't have time for.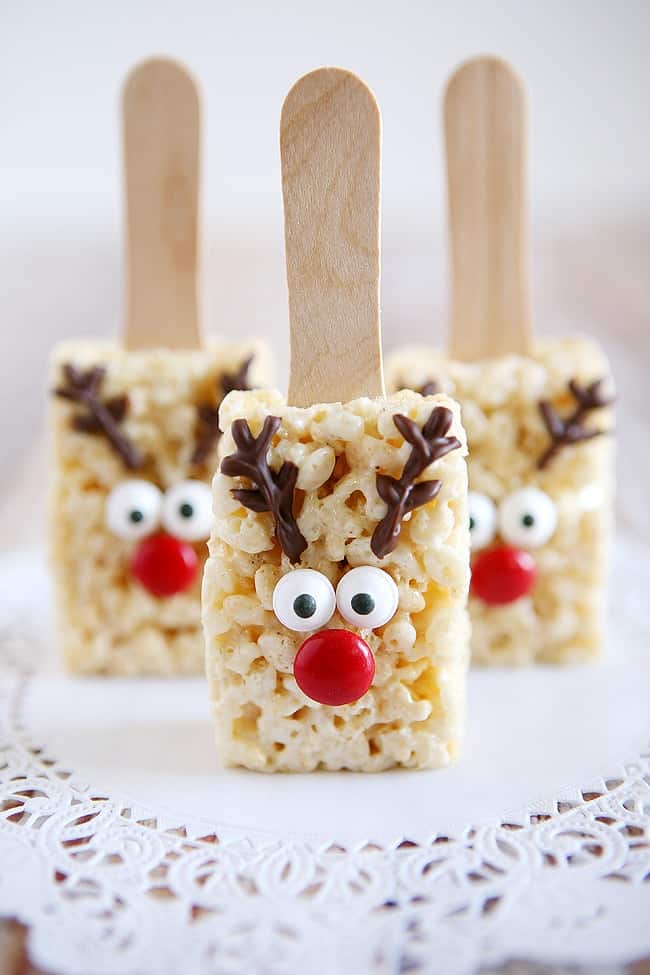 Reindeer Rice Krispie Treats. Again, a very simple treat you don't really need a recipe for. Quick and easy to make and who doesn't love a cute Reindeer face? Have the kids make their own faces to make it more fun. Sad Reindeer, sleepy reindeer, surprise reindeer. They could make a whole family of them.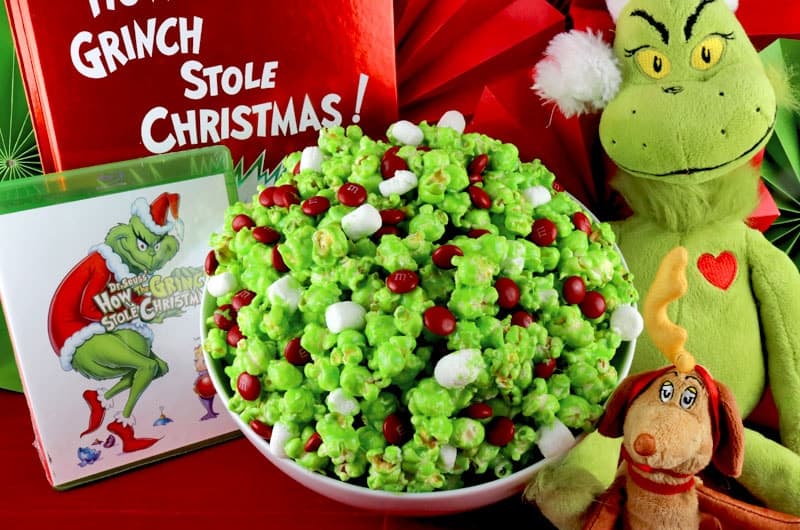 Grinch Popcorn. Kids like weird things. It's a fact. They will love this simply because it is green. Add in those marshmallows and candy and you have a giant hit. Make this a memory by creating this snack together, then sitting down and having a movie night watching The Grinch.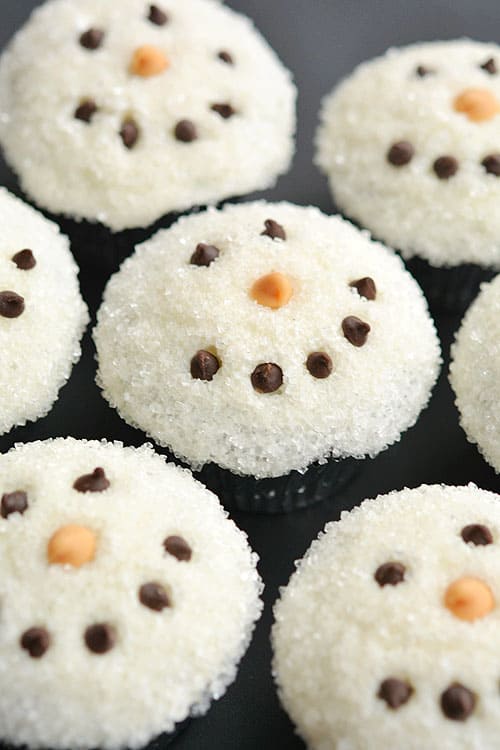 Snowmen Cupcakes. Want a wintery treat that isn't holiday related? Here is the perfect cupcake. Everyone loves a good cupcake and the nice thing about these is that you really could make them any flavor you want. It's just all about decorating the tops with those cute little snowmen faces.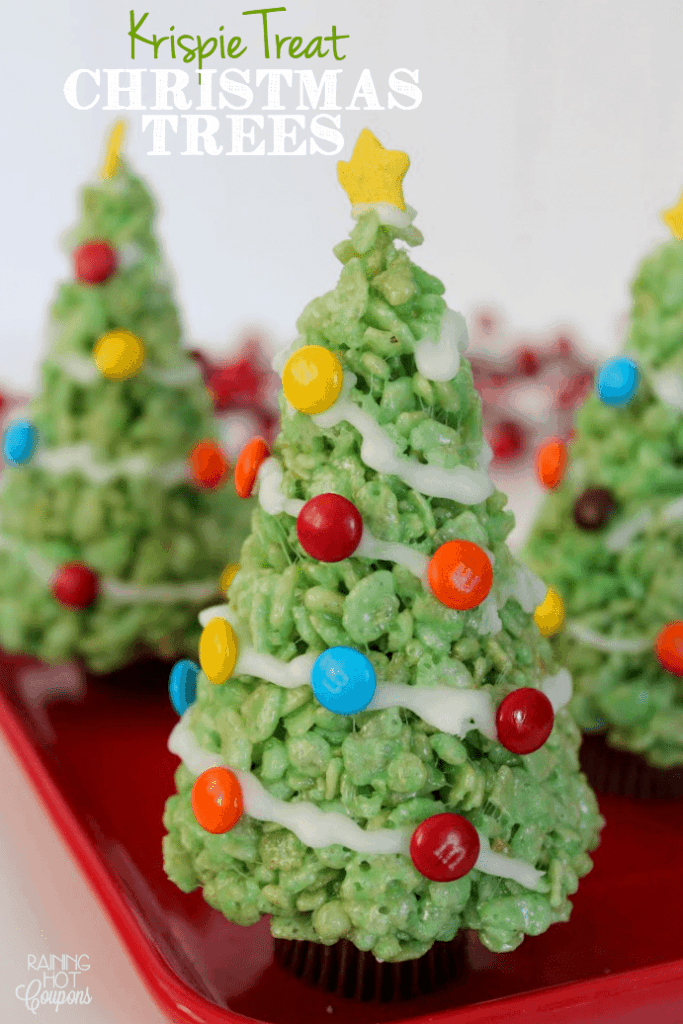 Rice Krispie Christmas Treats. Rice Krispies are easy to make and can pretty much be molded into any shape. That's why you will see many different versions of these for every Holiday. These cute trees are more fun to decorate and will really impress even an adult guest at a Holiday party.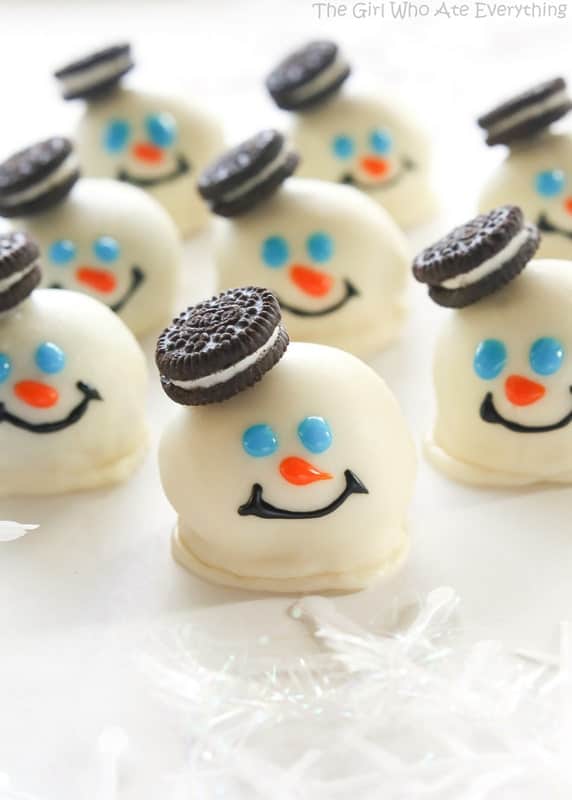 Snowmen Oreo Balls. I discovered Oreo balls a few years ago and became obsessed. They are not only amazing but not too complicated to make. And everywhere I go, people think I'm a baking genius (I'm pretty sure my Oreo balls are one of the reasons my boyfriend is with me). This version takes that amazing Oreo Ball and turns it into a cute Snowman face. Win!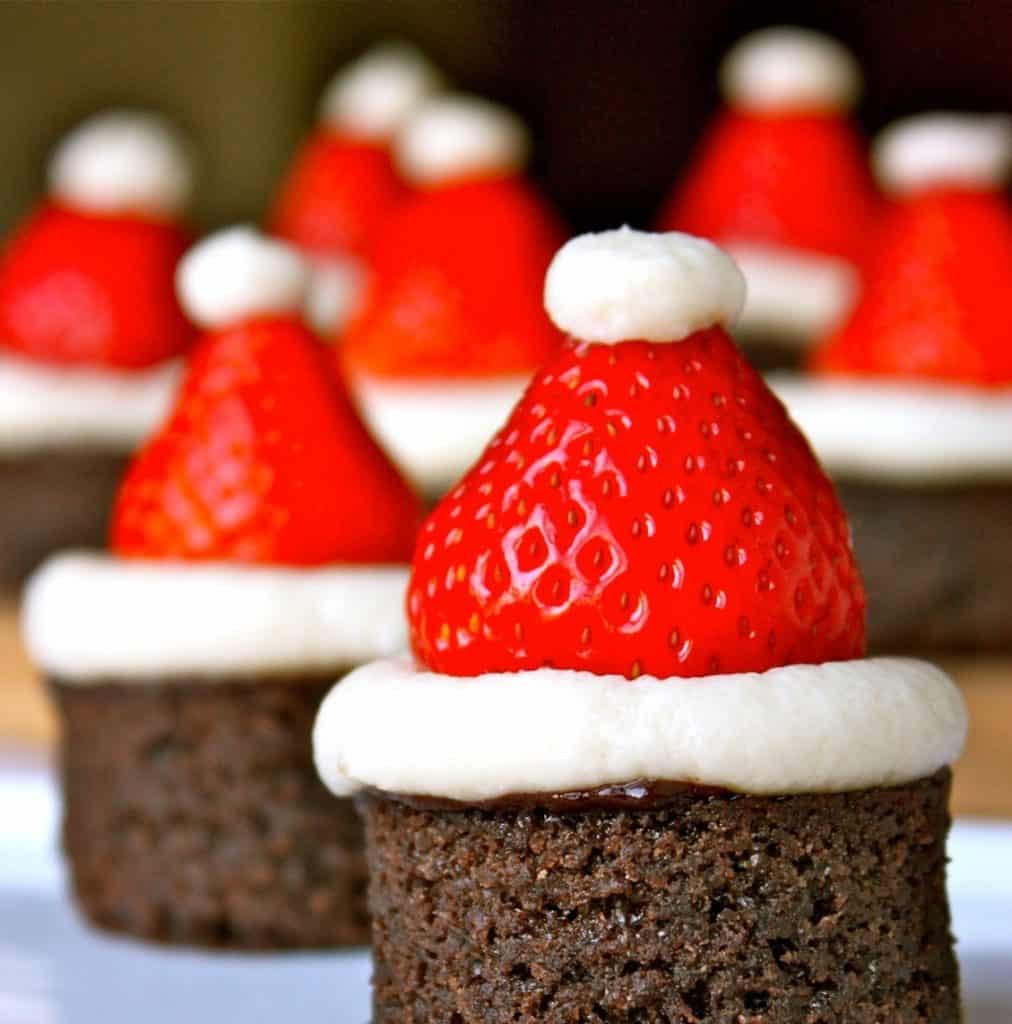 Santa Hat Brownies. Oh, look, a fruit! So this counts as a healthy dessert. I've not only done this treat before, I have cheated and used brownie bites from the store to whip them together at the last second for my daughters Holiday party. I highly recommend!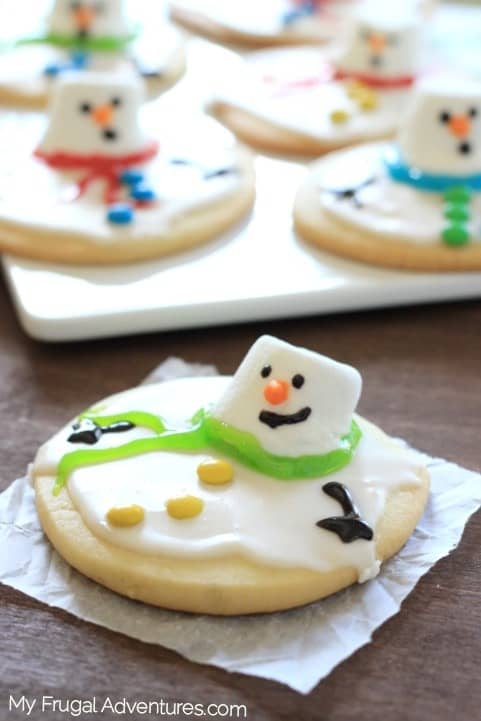 Melting Snowman Sugar Cookies. Again, give a kid something funny and they will love it regardless. The cookie doesn't even have to taste good. Just the silliness of a melting snowman will make the kids happy. And can you just picture them passing this around to their friends?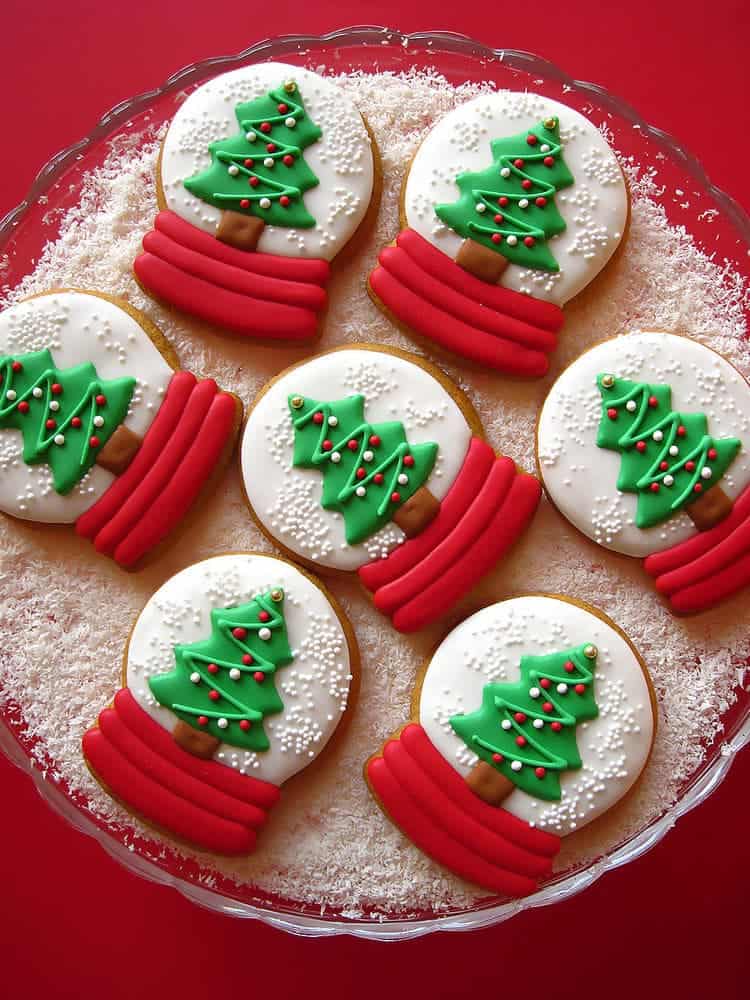 Snow Globe Cookies. Now, these cookies look extremely professional but don't let that intimidate you. As long as you get the base done right and the little dots to make it look like snow, the rest will be just fine. And don't stop at Christmas trees. Have the kids decorate anything on the globe they want. Candy canes, reindeer, Santa, whatever!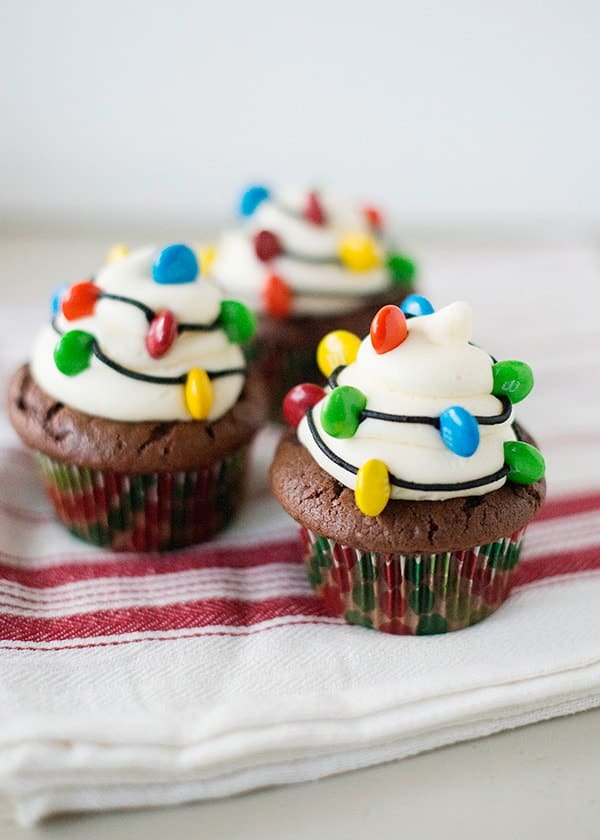 Christmas Light Cupcakes. Cupcakes are always popular with… well, everyone! And these will surely be a hit anywhere. The nice thing is you can once again make any kind of cupcakes you want, it's all just about how you decorate them. Try making the frosting green to really make it look like a Christmas tree.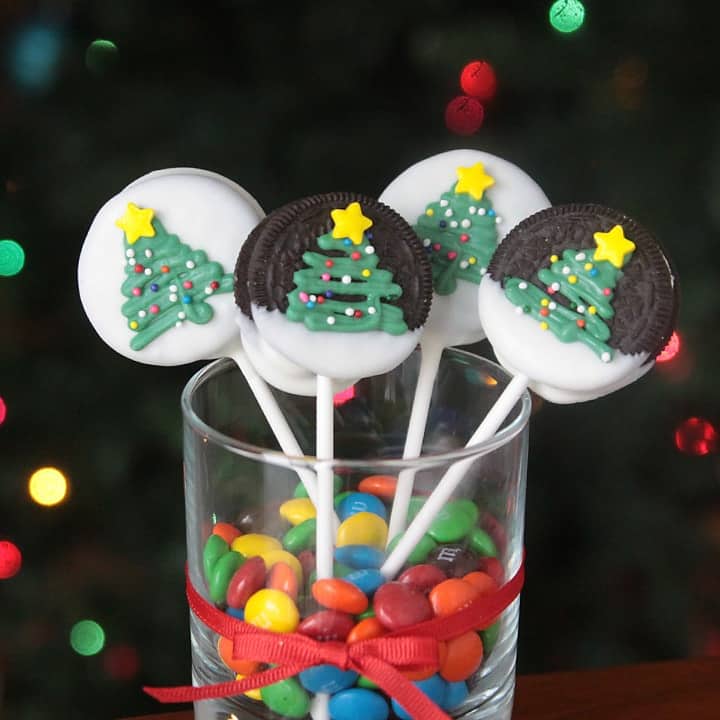 Christmas Tree Oreo Pops. If you've tried cake pops and they end up looking like deranged Elmos (true story!) then skip the hard part and make these easy treats instead. The Oreos are already made! So all you have to do is dip them in white chocolate and decorate.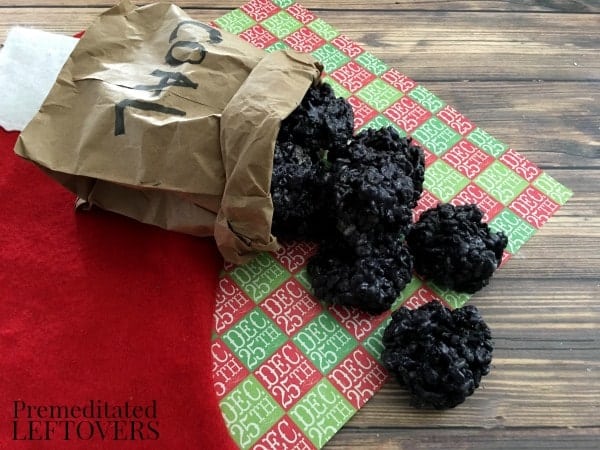 A lump of Coal Rice Krispie Treats. Another Rice Krispie treats but only because you can literally do anything with these! Tease your kids about being on the naughty list and watch them cry. Ha! But then watch their little faces when they realize its candy. Then watch them turn around and want to give these to all their friends too!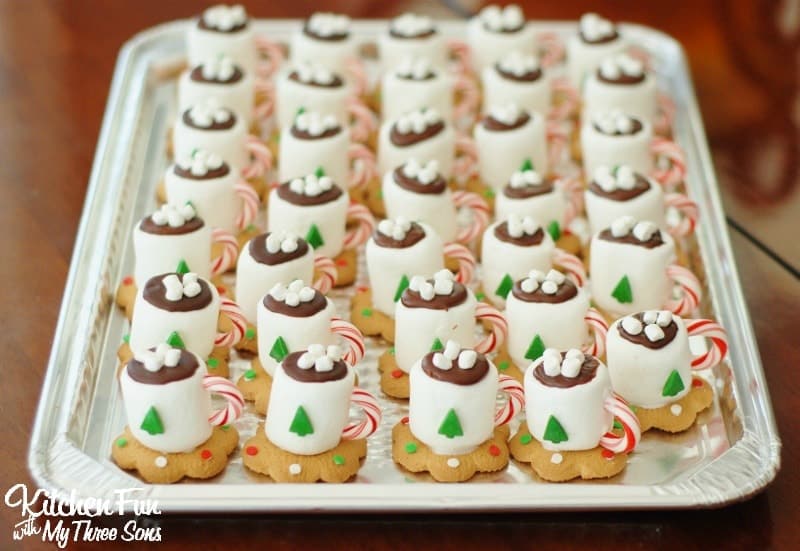 Hot Cocoa Marshmallow Cookie Cups. I love that these treats are made with store-bought cookies so you really don't have to do any baking. You can just put all the ingredients out on the table in front of the kids and have them start assembling. It would make a great class project during the Holidays also!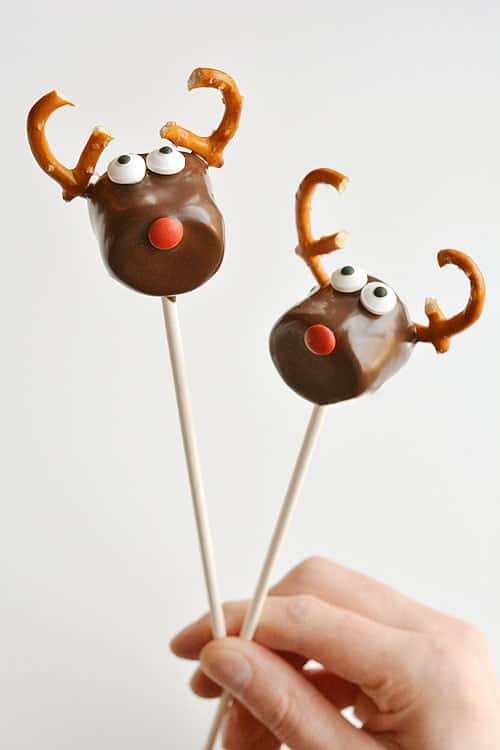 Chocolate Covered Marshmallow Reindeer. These treats are not too far off from tasting like a good ole s'more! (I usually skip the graham cracker anyway). And hopefully, the stick can keep your kid's hands clean but let's not get carried away. This treat is easy to assemble and make and will give the kids a chuckle with all the silly faces they can make from this too.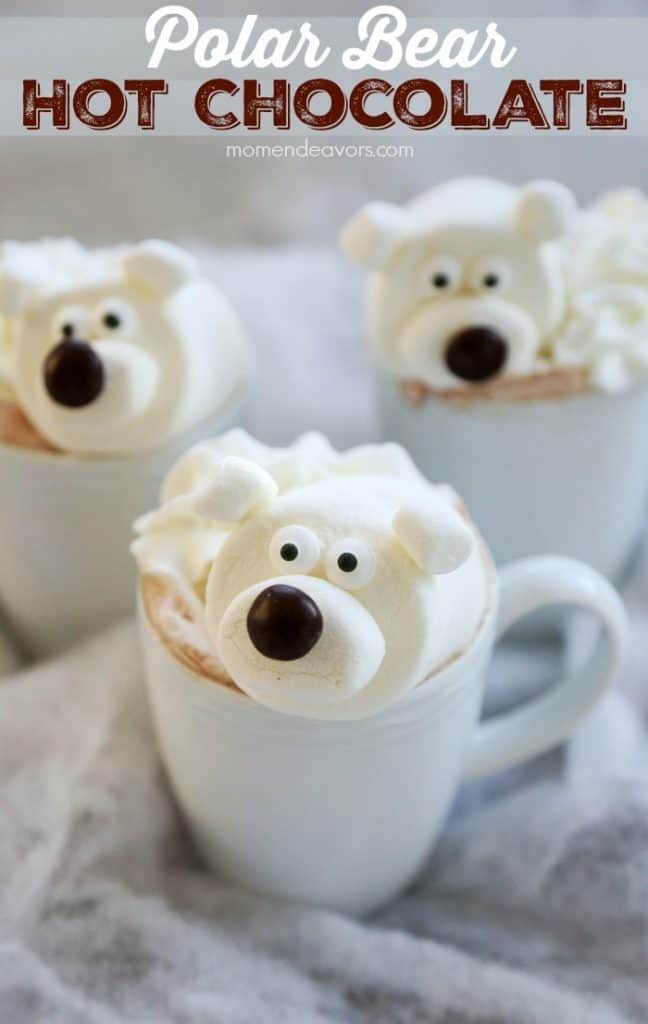 Polar Bear Hot Chocolate Marshmallows. If you really want to have fun, make these beforehand and plop them into your kid's hot chocolate without telling them. The first glimpse they will get is a polar bear face staring right at them as they are about to take a sip. Don't stop at hot chocolate! Assemble these cute faces and put them on a cupcake or cookie also! Pair it with the Grinch popcorn for a really cool family movie night experience.
You Might Also Be Interested In: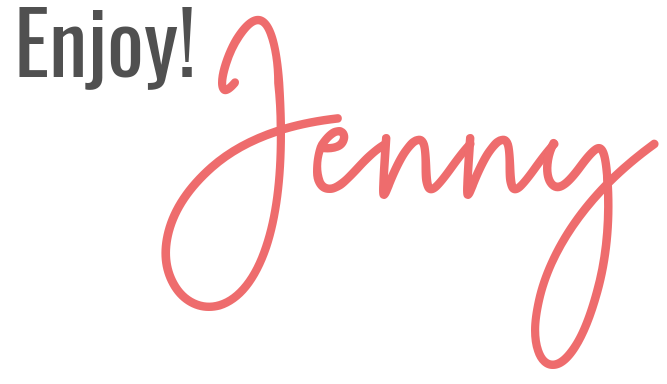 Pin for Later!