Easy DIY Christmas Crafts For Kids
Christmas crafts for kids are one of the most fun parts of the Holiday season. In a world where simple living and cutting back is more and more the norm, there are so many options to gift-giving when you get your kids involved.
As a mom, I would take the hand-made gift my daughter crafted for me any day over expensive items (but I mean, I wouldn't turn down a nice piece of jewelry!). I can't say I've ever met a grandparent who wouldn't think the same.
Even if you're not looking to gift dozens of crafted items to your families and friends, this list of crafts for kids is a fun and easy way to spend time with the kids this winter. If it's too cold outside, and you have a few no-school days you don't know what to do with, these are a great option.
Or you know, if you just enjoy spending time with your kids (as I do – no seriously I do), then these crafts are a must for some fun Christmas activities.
Fun Christmas Crafts for Kids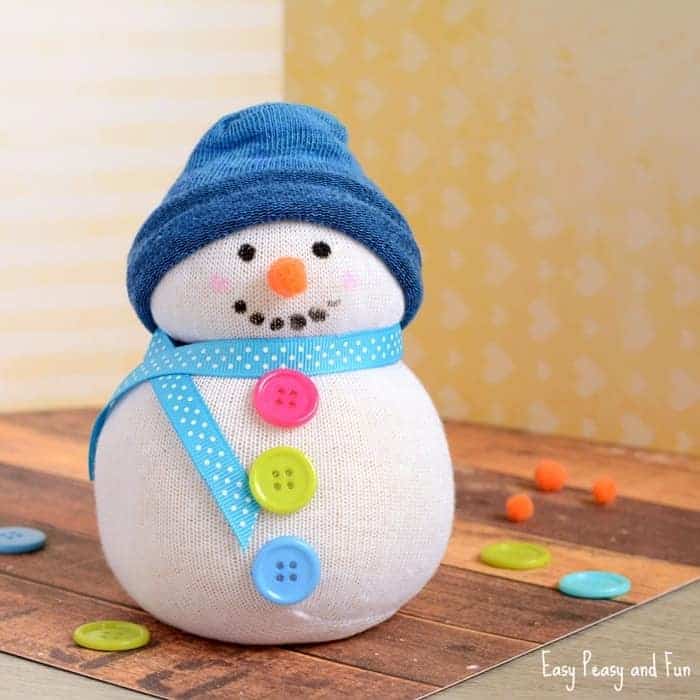 No-Sew Sock Snowman Craft. Everyone has a few mismatched socks lying around right? Why not put them to good use! These fun snowmen are easy to make for the kids and they can literally make dozens. Give them as gifts or place them around their rooms as decorations.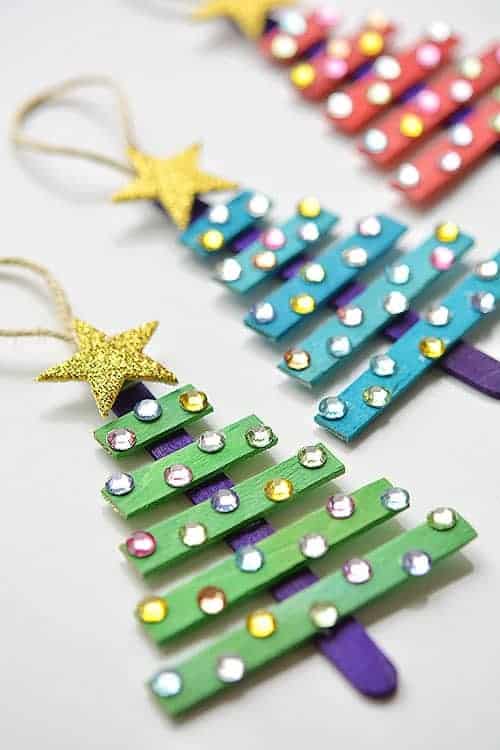 Glittering Popsicle Stick Christmas Trees. You can never have too many ornaments! These fun tree ornaments can easily be customizable to whatever the kids want to do with it! Find sequins, use pom-pons or anything else they want to glue to it!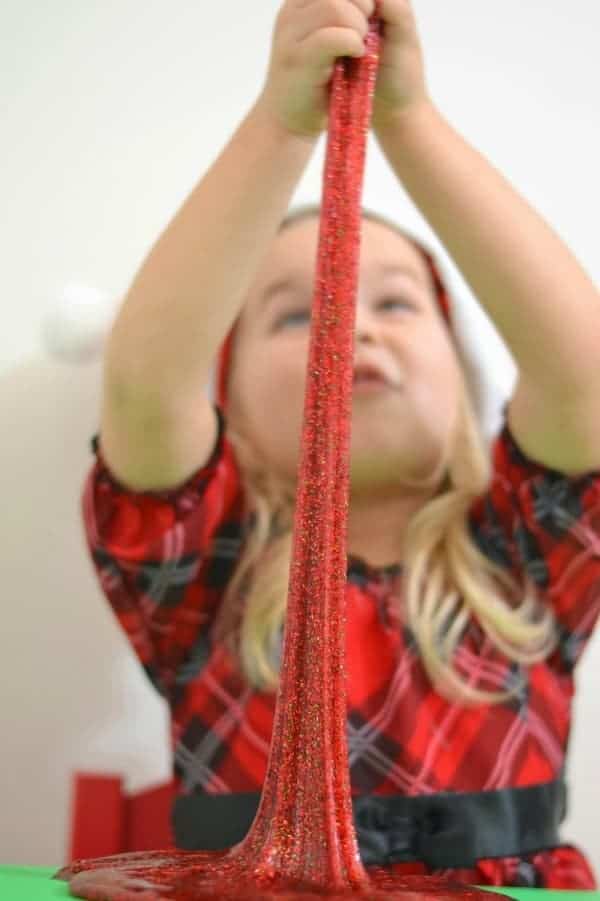 Christmas Slime. Ok, this may not be a popular gift to give the grandparents. But slime is everywhere these days. The kids will just love making this Christmas version of slime, as well as gifting it to their friends.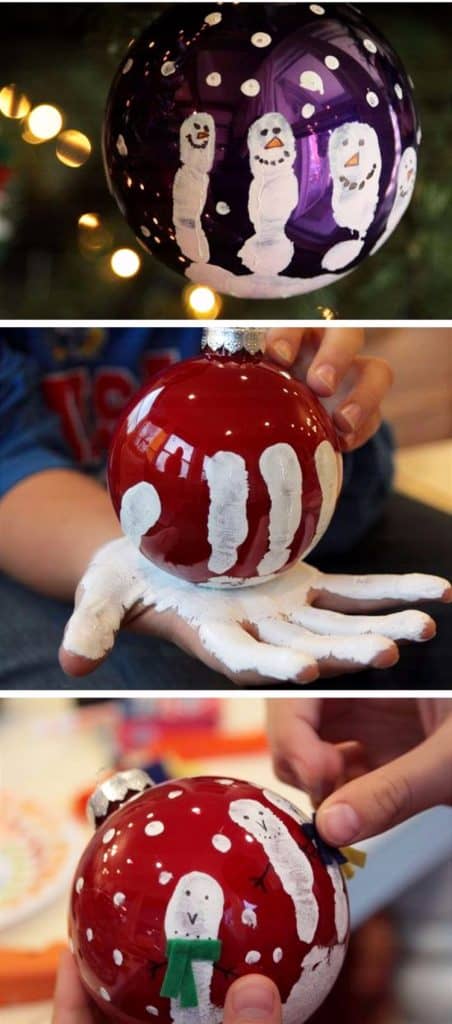 Handprint Christmas Snow Ornament. My daughter created this in school a few years back and it's still one of my favorite ornaments. It's a great option to force the kids to make this for you or give it to any relative.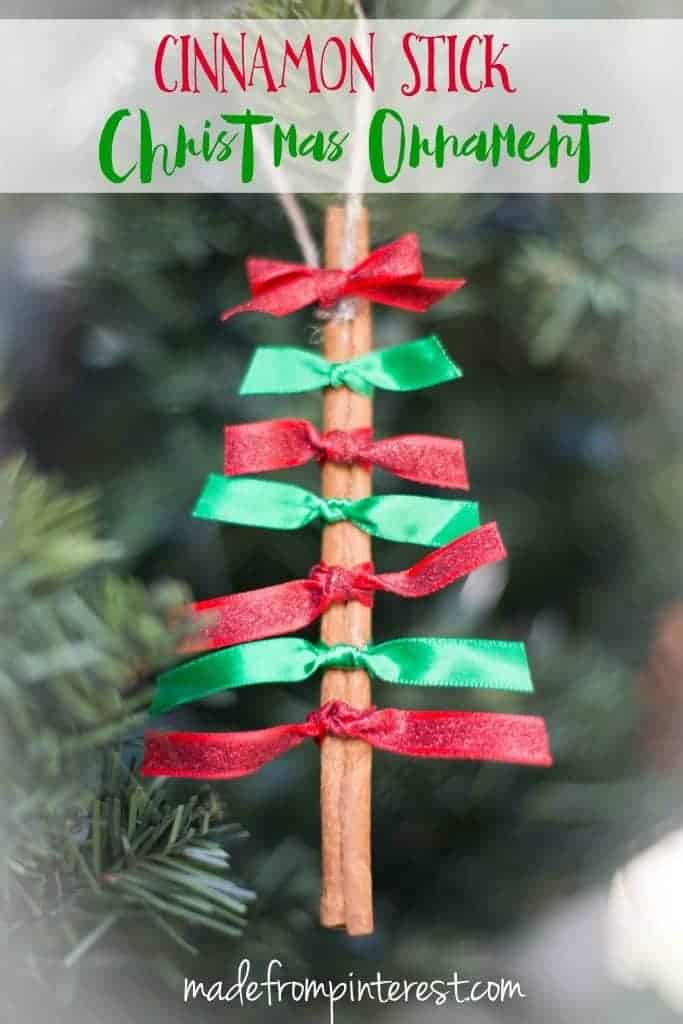 Cinnamon Stick Christmas Ornament. They are not only cute as decorations but add a really nice smell as well. The older relatives will LOVE this gift for kids… they might even make a great teacher's gift as well!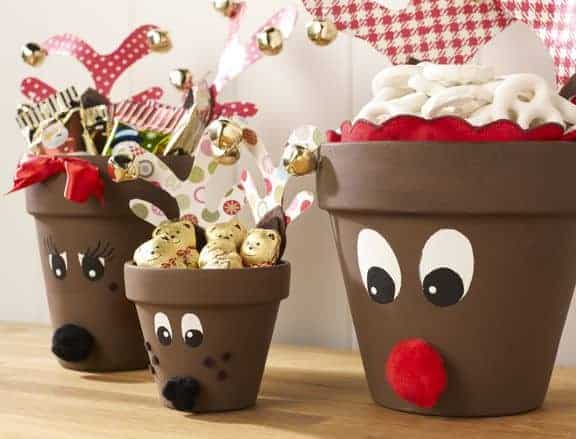 Reindeer Pot Family. This Christmas craft was a popular one in our house. I can't even count how many we made. We stuck candy in some and gave them as teachers gifts. We stacked ornaments in them and used them as decor on the front porch. They are easy to make and can be used for a wide variety of things.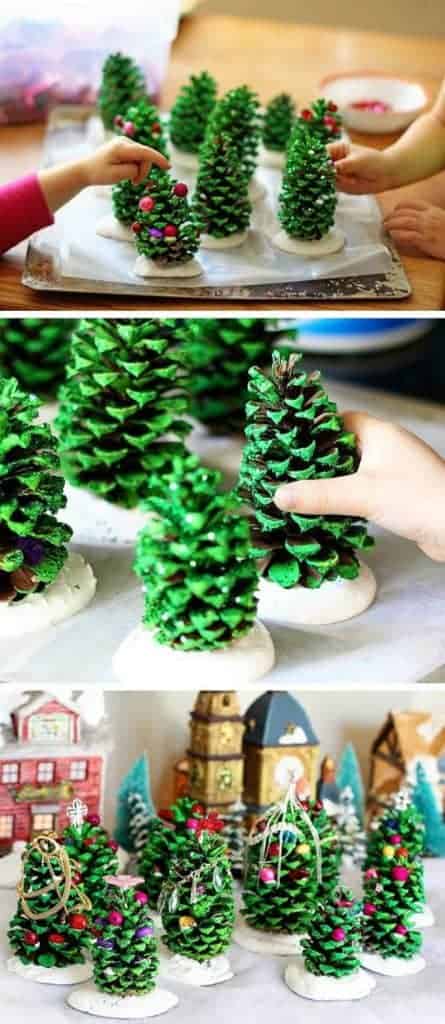 Pinecone Christmas Trees. Most people can find pinecones all over the place. But even us desert people can buy a bag at Michael's for this cute craft. It's a fun way for kids to decorate their own trees and use as decor around their own rooms. Or even as a gift to someone they know.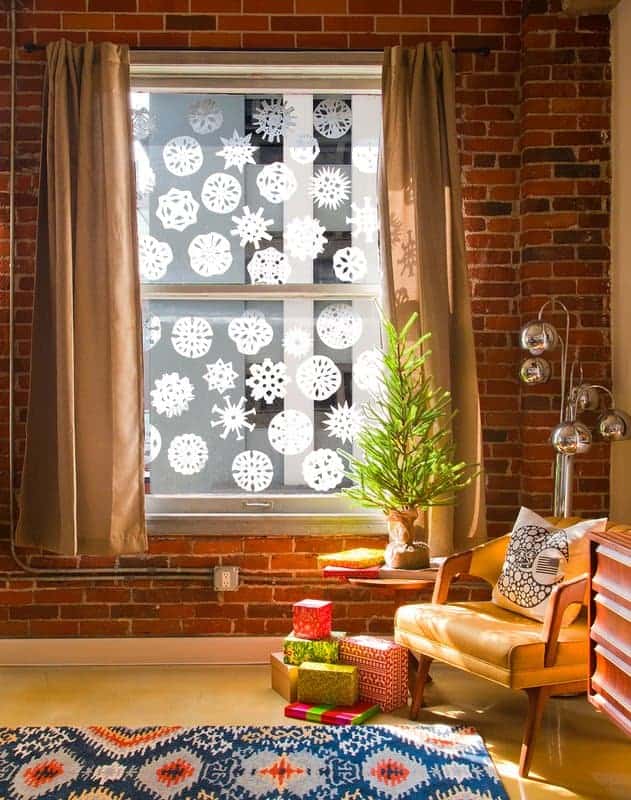 Coffee Filter Snowflakes. The really nice thing about this craft is that you can give kids a whole stack of coffee filters and it keeps them busy for so long! Then make them hang them up or stick them to windows.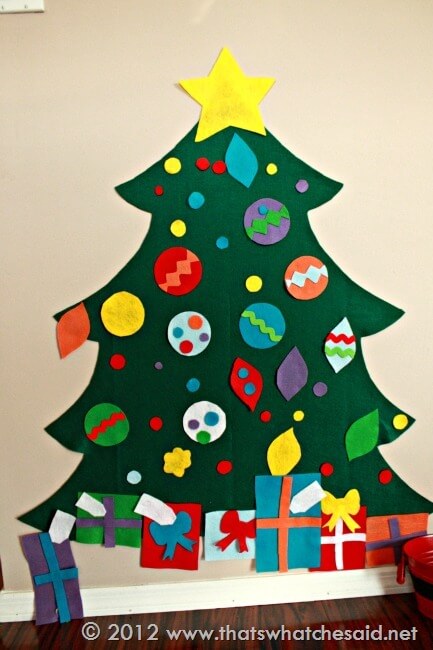 Felt Christmas Tree. This craft is meant more for little kids to be kept busy. But I enjoy this as a way for older kids to create and decorate their own tree. And they can spend time throughout the season changing it around, adding decor, and really making it their own.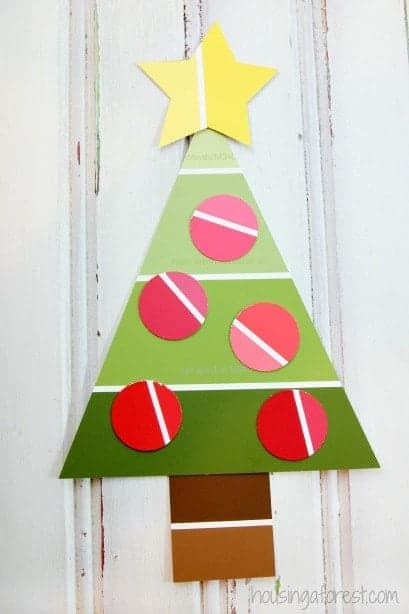 Paint Chip Christmas Tree. Paint chips are free, making this craft a very inexpensive option for Christmas decorating. And don't stop there! Make an ornament out of it, make a Christmas card out of it, or just make a dozen to hang in the window.
You Might Also Be Interested In: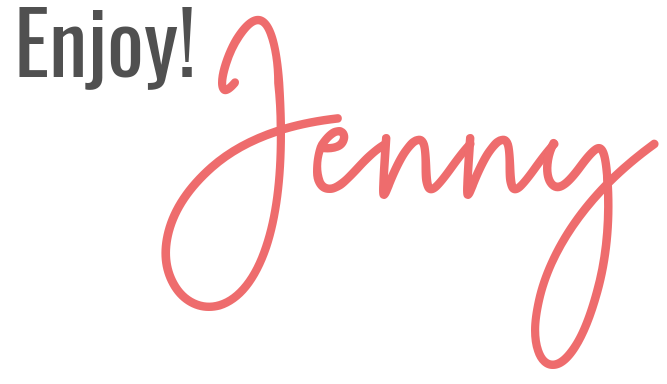 Pin For Later!