Real Self-Care isn't all about taking bubble baths and having a glass of wine with your buddies. It's about truly taking care of yourself and your mental and physical needs.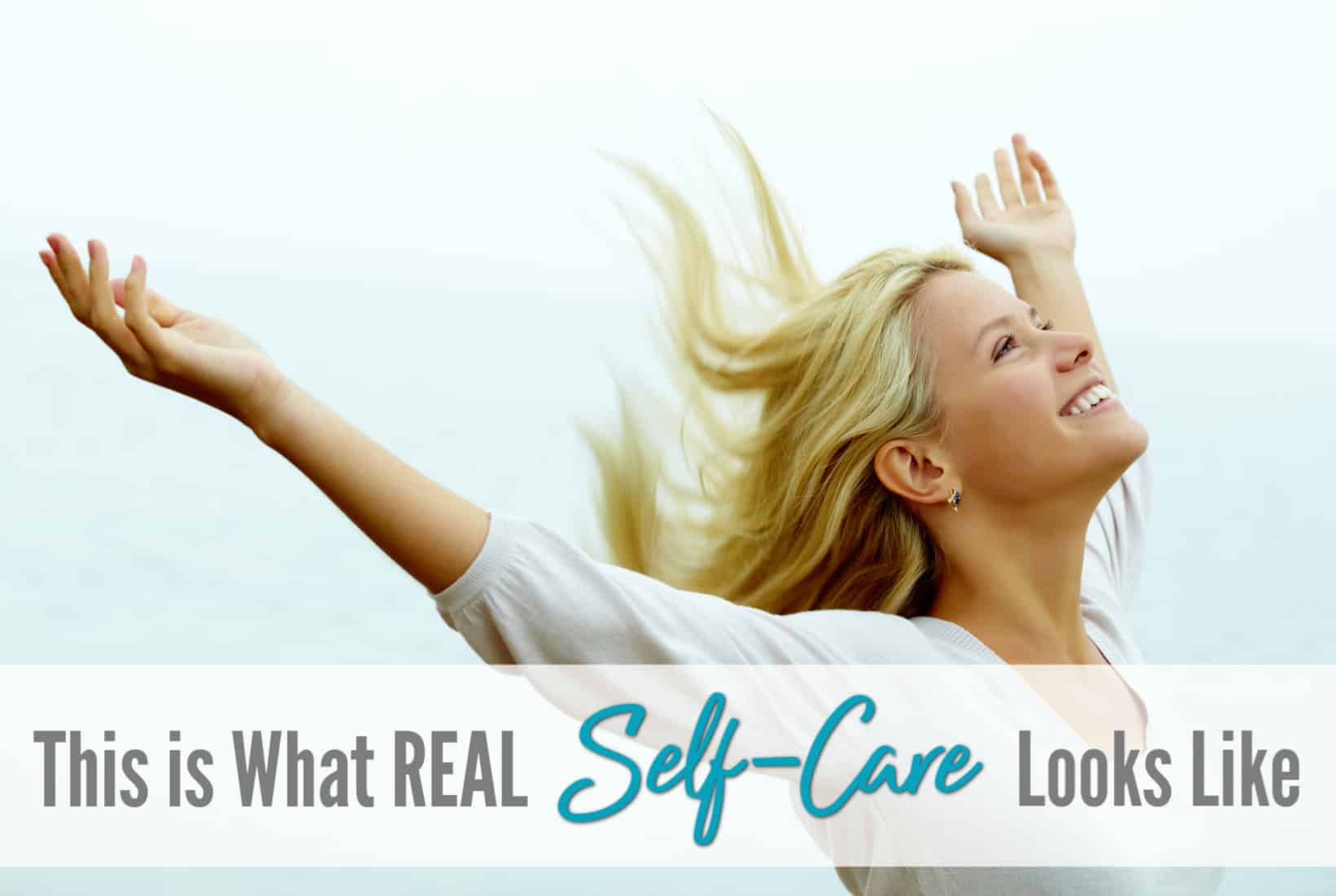 What is REAL Self-Care?
Finding ways to practice real self-care is not as hard as you think. They may not always be comfortable but are necessary for living your best life.
Self-Care has become a hot topic among women in recent years. If you jump on Pinterest and search "self-care" you'll find a plethora of blog posts promising hundreds of ways to practice self-care.
Most of these articles will give you suggestions like "take a long bubble bath", or "read a book".
And while most of these suggestions are great ways to unwind and relax after a long day at work, or with the kids… are they TRULY Self-Care?
The answer simply is, no.
They are describing ways to indulge in pleasure, not ways to actually TAKE CARE of yourself.
What real self-care is and what it isn't
Real Self-Care is about taking care of your mental, emotional, and physical needs.
It's about learning how to set yourself up to succeed so you can live a happier life. A life you won't feel like you need to escape from.
I always thought Motherhood was tough and that's just the way it was. Put a smile on your face and be happy you are lucky enough to have such a 'miracle'.
But I found myself needing those bubble baths (with a glass of wine) to relax from the temper tantrums, back-talking, and neediness that came with being a mom.
What I was really doing, was finding ways to escape. And when the bath was done, all my stressors were still waiting for me.
I was using self-care to find ways to seek temporary pleasure, not as a way to actually take care of myself.
This is what Real Self-Care looks like
Real Self-Care is about taking care of yourself in a physical, emotional, and mental way. It's about reducing stress, anxiety, and depression.
Here are some REAL ways you can practice self-care:
1 – Setting Healthy Boundaries
Setting healthy boundaries is a way to take charge of your life. Learning to assert space from unhealthy people in your life can lead to better self-esteem and more independence.
Setting boundaries is not always easy. The '4 Agreements' are a great way to get started to learn how to set boundaries with family, friends, and even strangers. You can learn how to reduce negativity in your life and start living your life in a healthier and more positive way.
Learn how to let your voice be heard and be impeccable with your word (that's from the book… READ IT!)
2 – Using Essential Oils the Right Way
Essential oils have become a new fad recently. And it seems like everyone you know has started using them or selling them.
I resisted this for a long time because I don't like feeling like I'm just being sold another fad product. But I learned a lot about essential oils after talking to several people who suffered from PTSD, anxiety, and depression.
Essential oils can be used for all these things and can help with a more natural way to heal yourself mentally.
My favorite oil diffuser is this natural wood oil diffuser. Its affordable, and matches most home decor!
If you are feeling down and depressed, try some of these essential oils:
chamomile
sweet orange
grapefruit
neroli
frankincense
jasmine
sandalwood
Looking to improve mood and be more productive? Try these oils:
Lemon
Lavender
Jasmine
Rosemary
Cinnamon
Peppermint
And of course, you can never use enough Lavendar! Lavender helps reduce anxiety and depression, it helps calm bad moods and reduces anger and stress. We use this one daily in our home!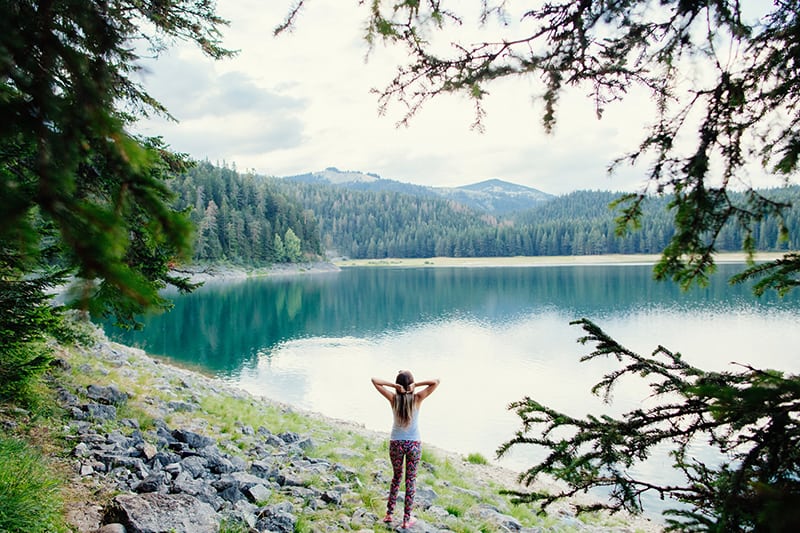 3 – Getting Fresh Air
Fresh air clears your lungs, strengthens your immune system, helps with digestion, and overall improves your mood. It doesn't even need to be too sunny. Just breathing in the fresh air can be a real mood booster.
So practice real self-care by getting outside. You can go for a walk, or just find a quiet place to sit. Relax and take in deep breaths of fresh air.
Just a few minutes a day will make a difference. But if you can, try to get out into nature for a weekend. A few days breathing in the fresh air and unplugging will brighten your mood in incredible ways.
4 – Living a Healthy Life
Stating the obvious here. But there really is no better way to care about yourself (aka REAL SELF-CARE) than to physically take care of your body.
So eat healthy foods and get some exercise. Do daily stretches or take a yoga class. See a doctor if you are not feeling well. Drink enough water!
You don't need to be a fitness expert or a vegan queen. You can live a healthy life in simple ways that are super easy to implement.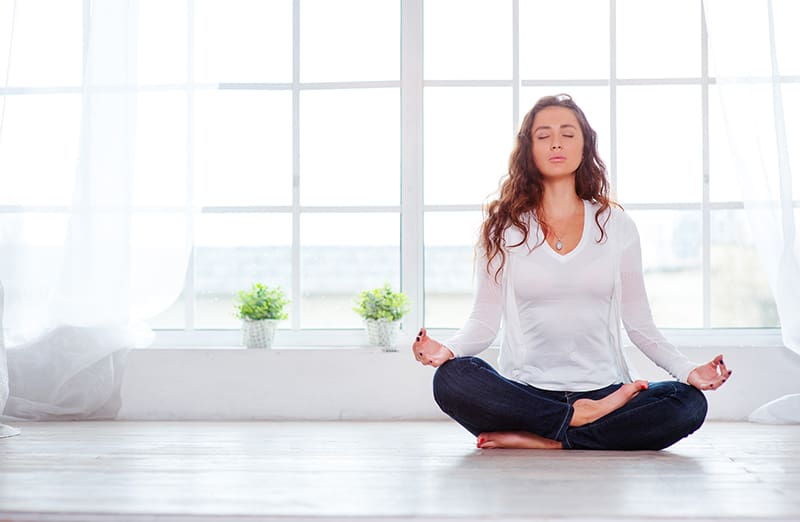 5 – Practicing Meditation
I always thought meditation was for crunchy vegan people who love yoga and were so in tune with the world. In other words, I didn't think to even try it.
But meditation is amazing!
Look at just some of the benefits of meditation:
Reduces Stress
Controls Anxiety
Lengthens Your Attention Span
Help Fight Addictions
Reduces Memory Loss
Generate Kindness
Improves Sleep
Controls Pain
Decrease Blood Pressure
Doesn't some of that sound great?
I've even heard stories of mediation being able to clear certain ailments like IBS or Asthma. I'd say that's worth a try.
Not sure where to start? Just head over to YouTube and search up "guided meditations" until you find one you really like.
And don't give up. It took me several tries at meditating before I started to feel the effects.
6 – Getting Rest
Sleep does a body good. There is just no way around it. Getting enough rest makes you function better in every way.
You are able to stay calmer, be less irritable, handle stress a lot better, and just overall have better physical health.
But more than likely you are a mom, and you work, and run a household. So sleeping just isn't an option. But it can be!
Leave the chores until another day and go to bed when your kids go to bed. Why is it that we make sure our kids get enough sleep and eat healthily but we don't do the same for ourselves?
Do you want to practice real self-care? Rest your body!
7 – Ban Unhealthy Substances
As much as we want the wine to be a great self-care moment, it can actually be very harmful. Giving up alcohol or any other unhealthy substance can have amazing benefits on your body.
I know, I know, wine night with a friend is fun. And you may not want to give those up. But ask yourself, are there ways to cut back? Can you have one glass and be ok?
Are you starting to drink a glass of wine or beer in order to relax after work? Are you having a drink to be able to sleep better at work?
Alcohol should never be used as a way to reduce stress or sleep better. It lowers your filter and your decision-making process. And if you're already feeling down, alcohol can bring a lot of intense emotions to the surface.
I noticed I would get a lot more snippy with my daughter after relaxing and having a drink or two. Which led to confrontations, attitude, and more stress overall. Just giving up drinking around my daughter has really helped me to stay a more calm mom.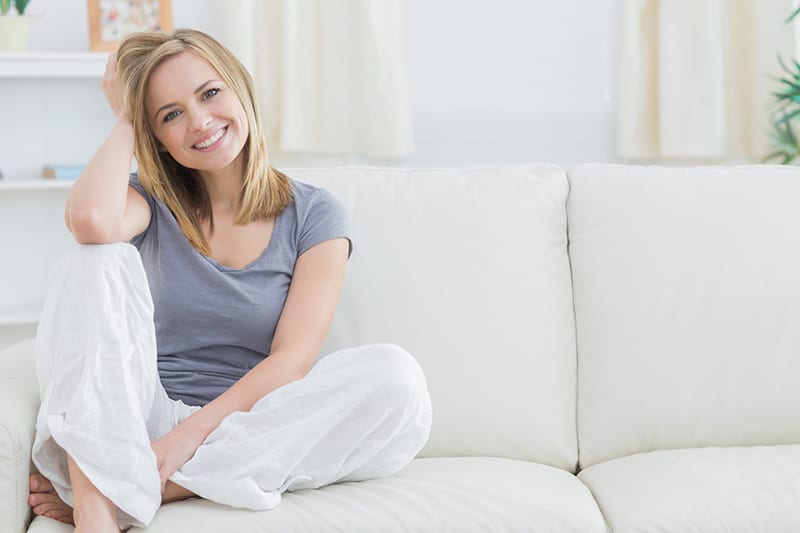 8 – Start and End Your Day with Intention
Your first and last hour of each day will often determine how productive you are throughout the day.
The first hour of your day: The first hour to a half-hour of your day should always start with relaxing and reducing the stress around you.
Example: Every morning I set my alarm to wake up 30 minutes before anyone else in the house. I use this time to sit on the couch and slowly drink my cup of coffee while playing candy crush.
That 30-minutes relaxes my body and makes me ready to wake the crowd and start the normal mad rush to get ready for school.
See Also: How to Get Your Kids Ready for School on Time Without a Fight
The last hour of your day: The last hour of your day should be your most intentional. It should be where you start to calm down after the day's activities and get your body ready for that much-needed rest.
Example: After a lot of tension with my 10-year old daughter, I started to dedicate the last hour of her day to HER. We unplug and just spend time together.
Sometimes we sit side by side reading books. And sometimes I color (I've fallen in love with those adult coloring books) while she works on her friendship bracelets.
Or a lot of times, we talk and pick out her outfit for the following day. We've even given each other massages.
9 – Create and Manage a Budget
Thinking about money stresses people out, so why on earth would creating a budget be apart of a self-care list?
See Related: How to Create a Basic Budget for Beginners
Because if you can get your money under control, you will drastically reduce your stress and anxiety. Money is the number 1 problem couples fight about, and the number 1 stress in most people's lives.
So getting a hold of your finances, learning how to get rid of debt, save money, or even start a vacation fund… are all ways of taking care of yourself.
And that's exactly what real self-care is.
See Related: How to Easily Pay Off Debt Fast
10 – Learning to Accept Help
This may be the hardest way to practice self-care of them all. Learning to accept help. But if real self-care is about setting yourself up to succeed, then asking for help is a big part of that.
When we try to do everything on our own, we end up overwhelmed, stressed out, and at our breaking point.
By learning how to accept help… or even ask for it… will help us not to get overwhelmed, and will create a bond between the people in our lives that are there for us.
Final thoughts on what real self-care is
If you feel like you had a long day and you want to relax, then here is a great list of self-care activities to help you do that…
Read: 20 Easy Ways to Practice Self-Care That Take 20 Minutes or Less
But if you truly want to change your life, and live better, try implementing these REAL Self-Care activities. They will set you up to succeed, be happier, and less stressed.
And isn't that better than a 20-minute bubble bath?
You Might Also Be Interested In: