If you have a child in middle school and they have an upcoming science fair, don't stress out! This list of 20 Science Fair Projects For Middle School ideas will make getting the project done a lot easier!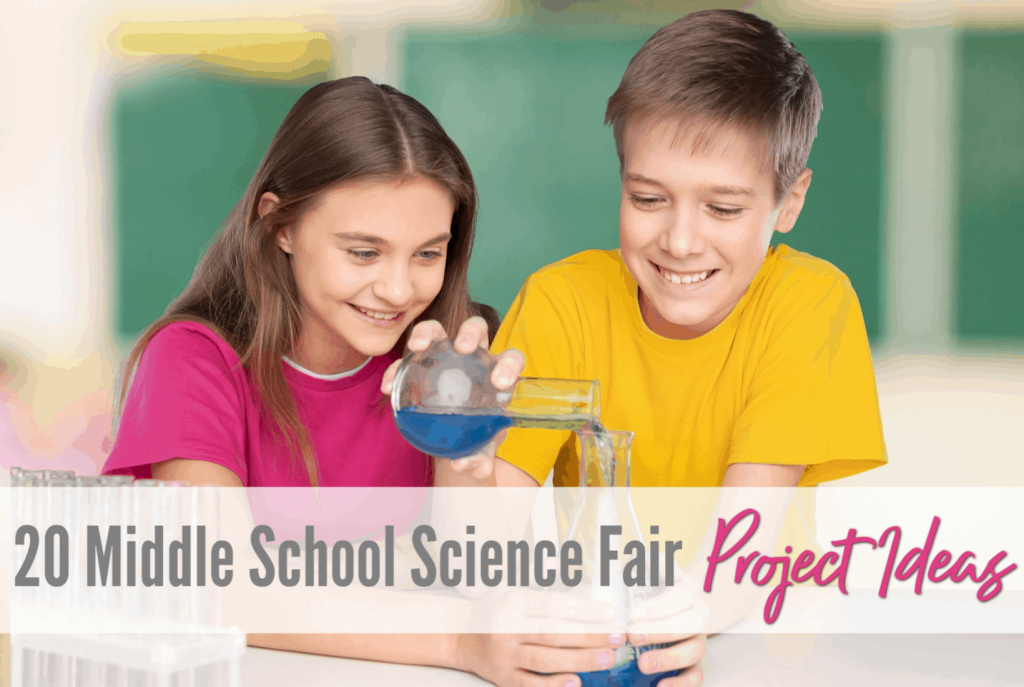 What are some great ideas for Science Fair Projects For Middle School?
Even though our kids are older and we want them to be independent, they don't have the first idea of what to do for a science fair project.
My daughter entered fourth grade this year and one day came home with that dreaded announcement from her teacher… instructions for her science fair project!
Besides the packet of information and details we (she) needed to perform, the hardest part of all was coming up with a science fair topic!
I searched and searched and searched to find something that would:
Fit the teacher's requirements
Wasnt too complicated
Most importantly: Held my daughter's attention!
So I came up with a list of middle school science fair projects that I knew she would love, and her pick her favorite. This list of 20 Science Fair Project ideas is a great starting place if your kids have a science fair coming up.
Science Fair Projects For Middle School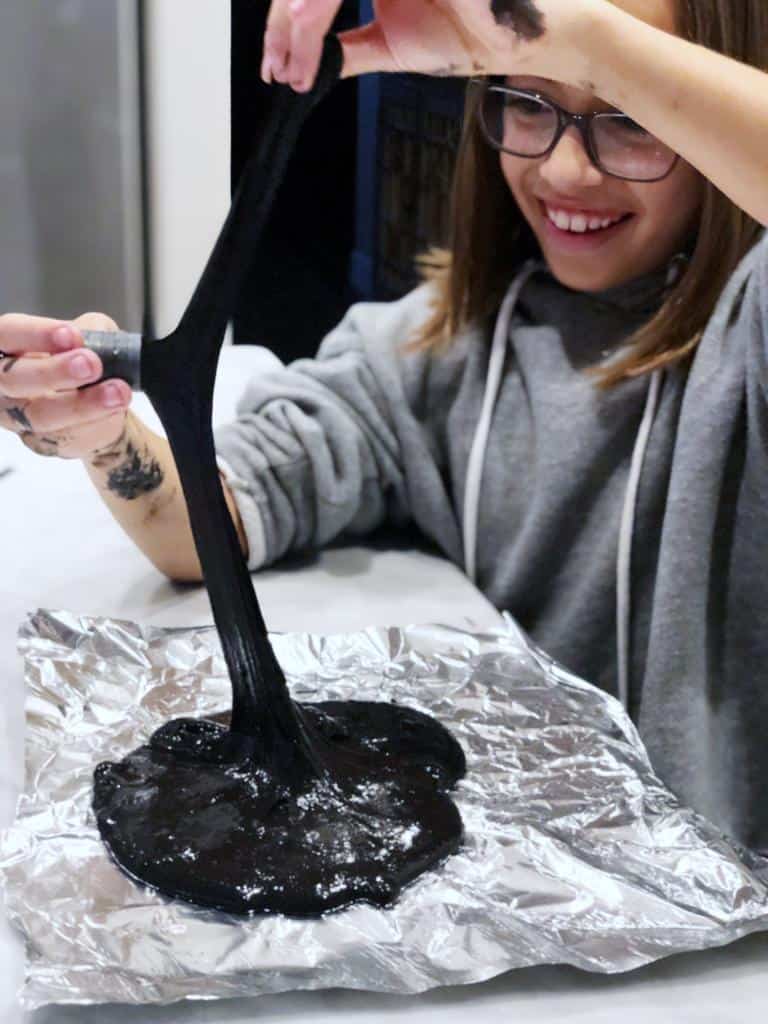 This tutorial on how to make magnetic slime is the perfect science fair project for all those little slime lovers out there. They can make this recipe to show off to all their friends and use it to explain how magnets work.
This GloGerm bacteria experiment kit is a great way to check and see how bacteria grow on your hands and what materials can wash it away.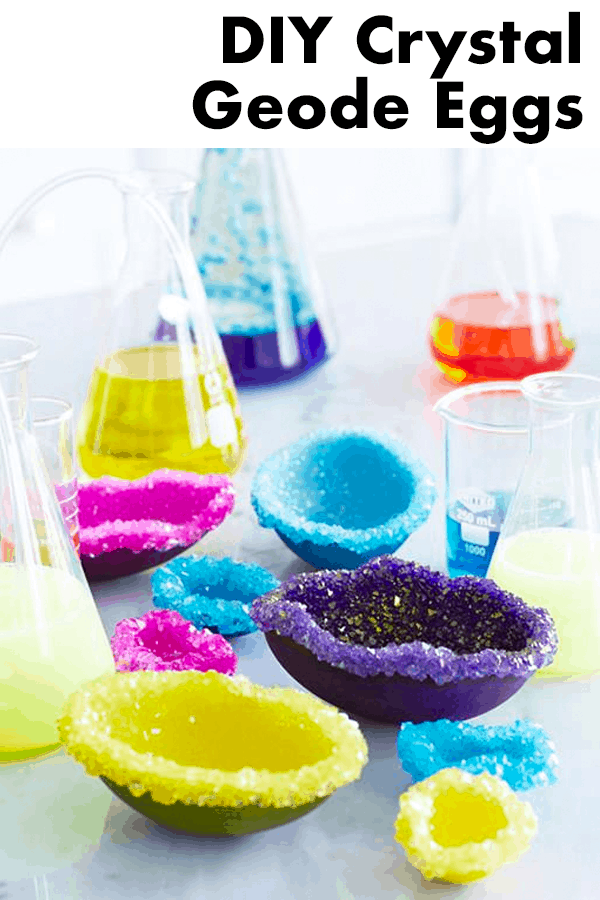 Learn how Geodes are made with this cool experiment that grows the crystals right in eggshells. Your kids will love growing these shiny rocks and sharing them with your friends.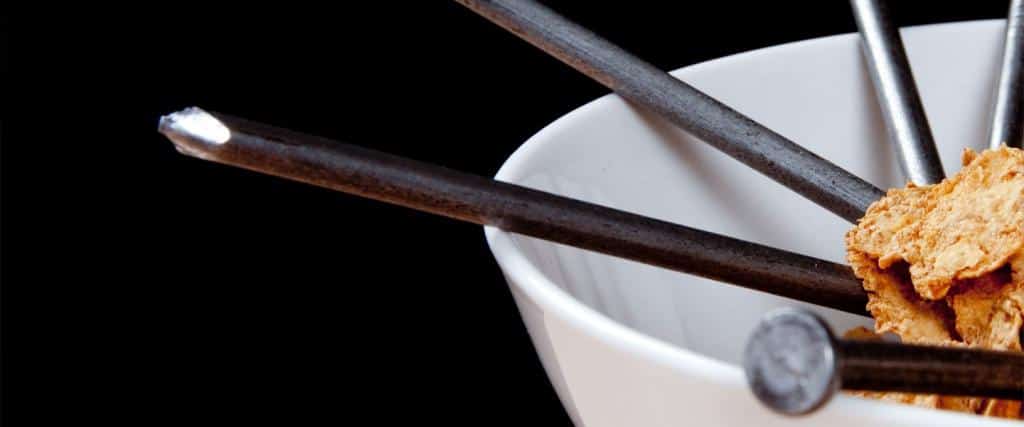 Try this experiment to detect iron in the food we eat. Your kid will be shocked to find there is actual metal in a lot of our food. And most of this experiment is probably laying around your home as we speak.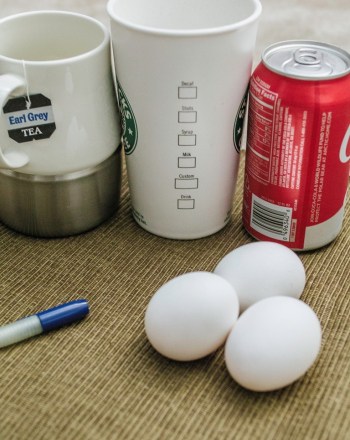 Show your kids the effects of certain drinks with eggshells soaked in common drinks. See how long it takes to stain each one and which one stains the most. Good use of common household items!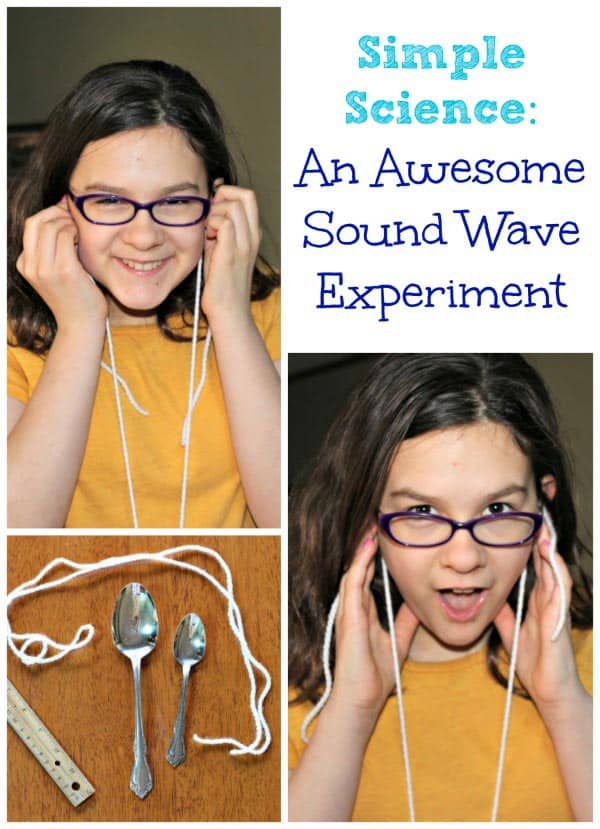 This simple science fair experiment will show kids how sound waves work and use kitchen spoons to create those sound waves. Kids will have a lot of fun making different noises with this project.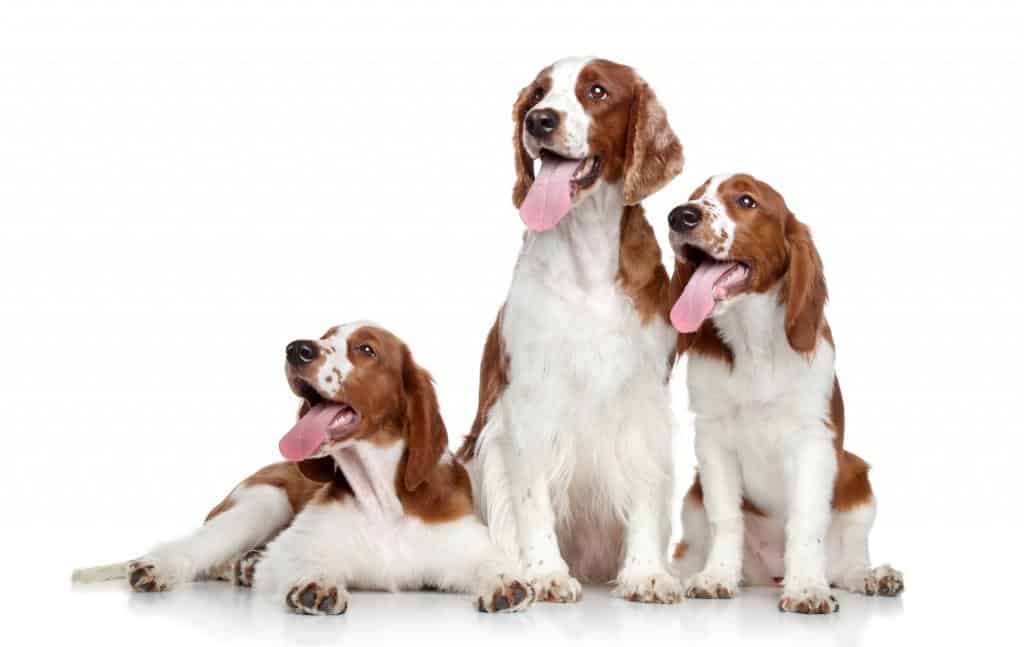 Its the age old debate on whose mouth is cleaner? Dogs look so gross and eat the weirdest things. But are their mouths actually cleaner than ours? You can experiment with your cat too, or compare the dog versus the cat!
This is a really easy experiment uses surface tension to suspend a paperclip on the surface of the water. Fun and super easy to do.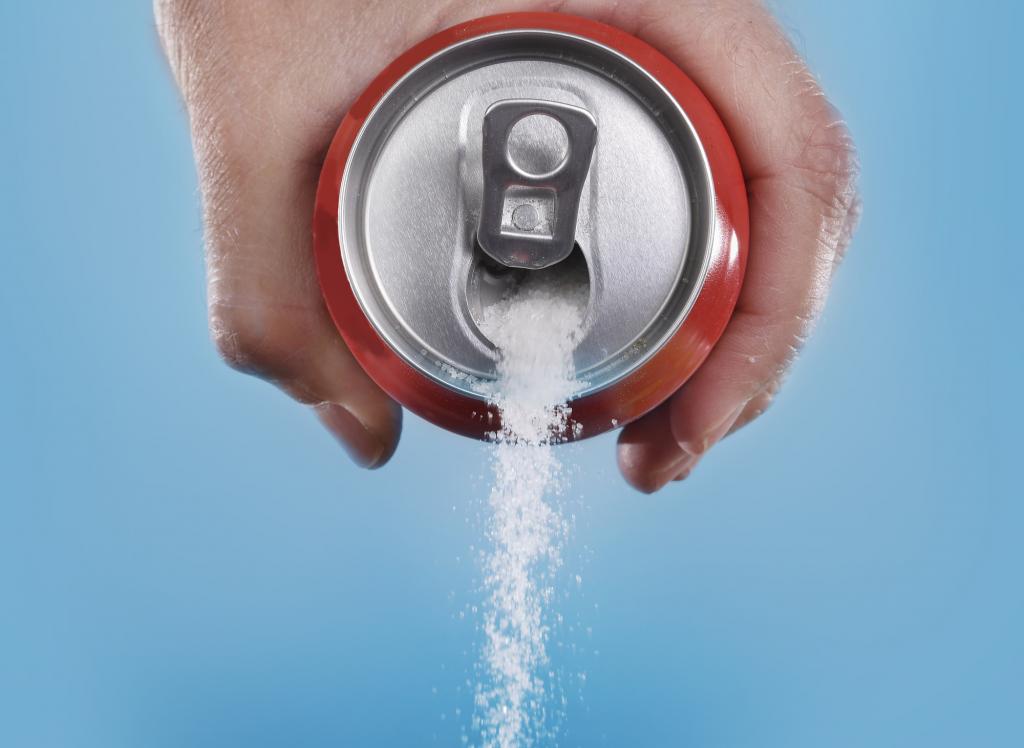 We all know most sodas are packed with sugar, but this is a great way to show it to kids! It not only makes a cool science experiment but teaches kids a good lesson too.
Dig out some baking soda and vinegar to play around with different matter. Kids will love the mess, and you'll have a really easy and affordable science experiment.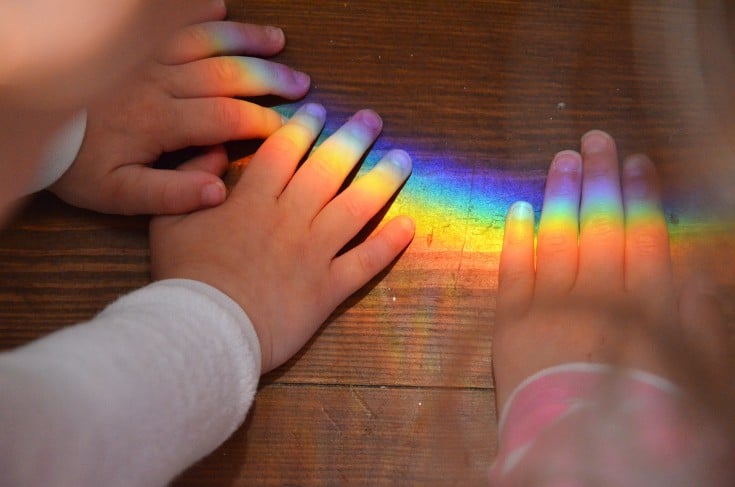 Who doesn't love a good rainbow? Rainbows have made a big comeback thanks to unicorns being so popular. This easy science experiment will show kids how rainbows are formed and how they can make one too.
You need to work on this one ahead of time because you need fast food to have time to rot. HAve your kids pick their favorites… they can experiment with burgers or fries or even pizza.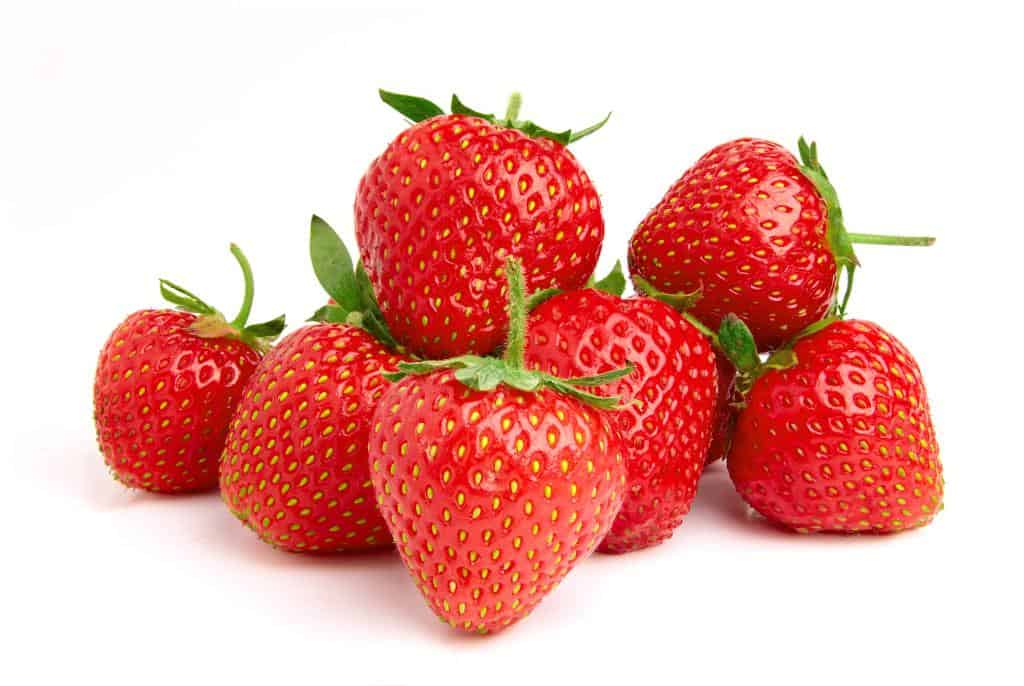 Learn how DNA works (beyond what kids learned from Jurassic Park) with this simple and fun experiment where you can actually extract DNA from a Strawberry.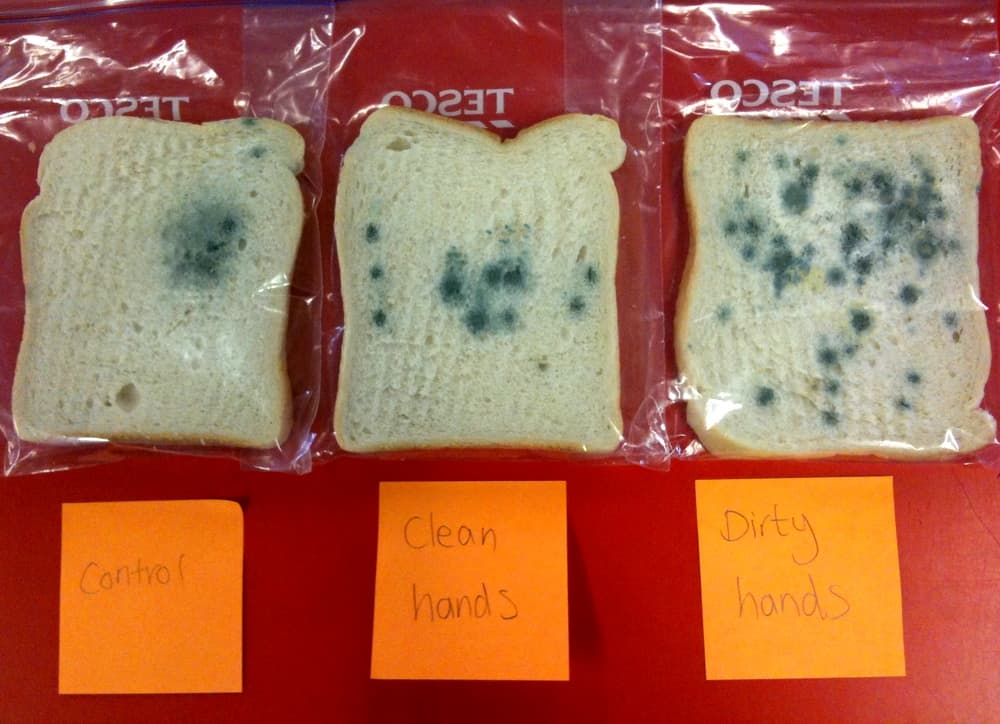 Show kids how their dirty hands can affect the food they eat with this experiment involving bread and watching which one piece grows mold the fastest.
Growing plants has always been fun for my daughter. Now she can make an actual experiment out of it too. Grow the same plants with different amounts of caffeine and see if it makes a difference!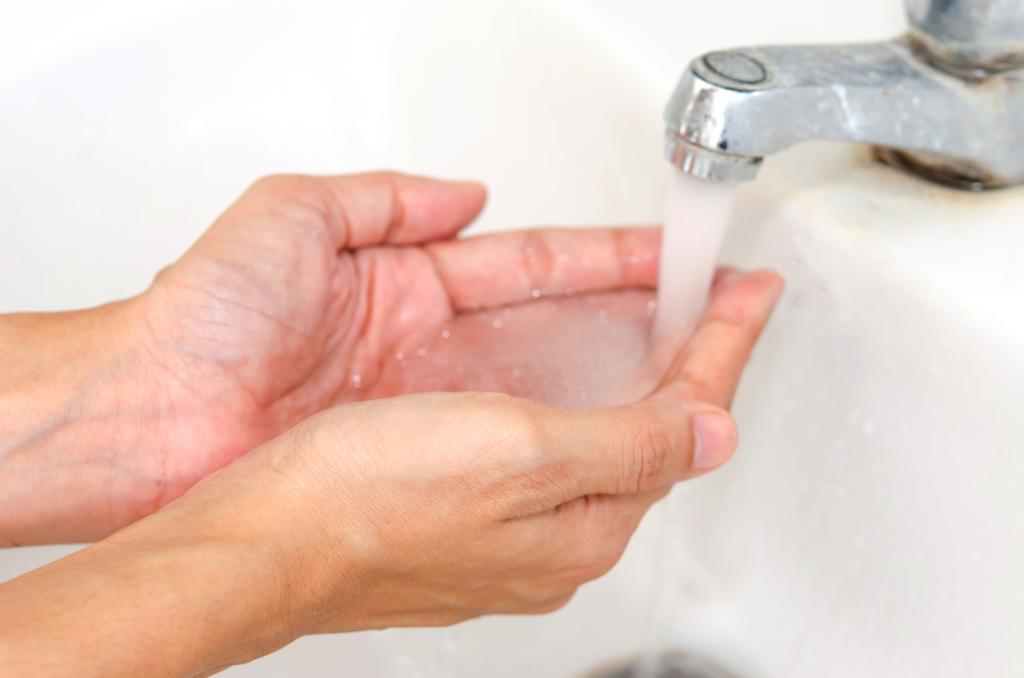 There are people who use hand sanitizer religiously and some who think washing with good old soap and water is better. Now you can actually experiment with them both to find out the truth!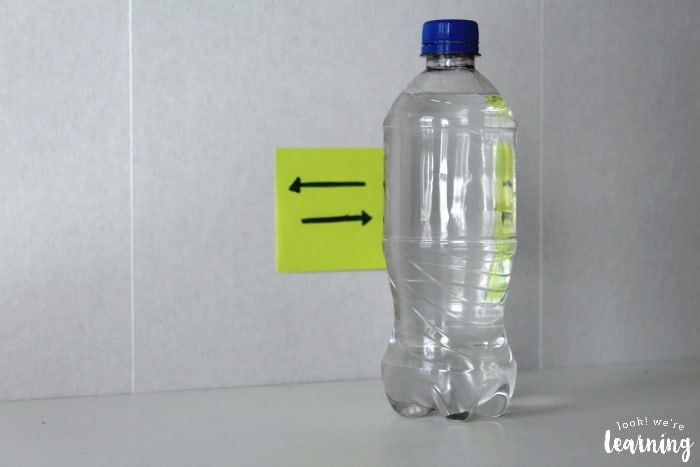 Ever wonder why and how images appear upside down or distorted with water? You can teach kids all about light refraction with this simple science experiment using water bottles.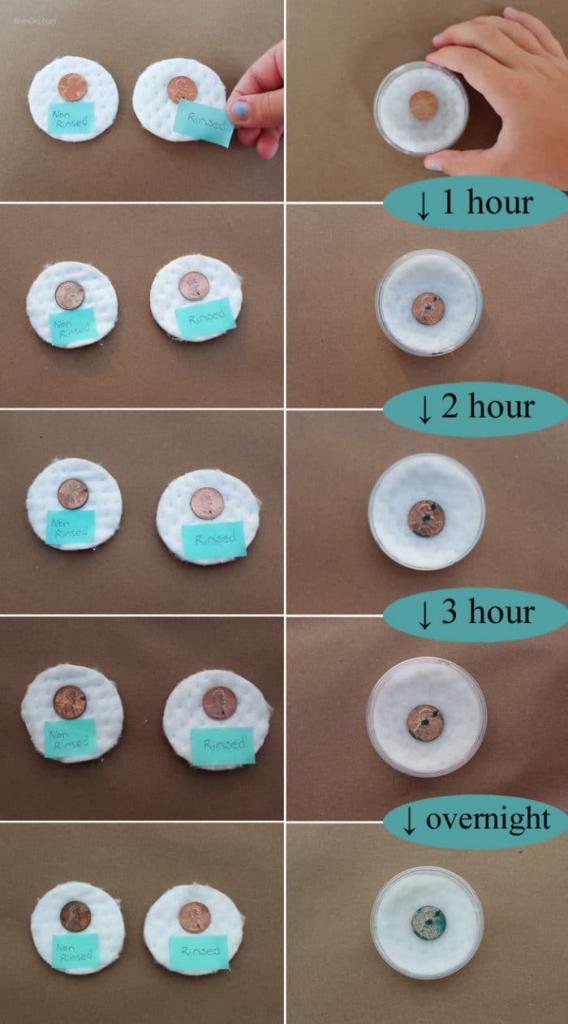 Watch how pennies react to air and chemicals such as the copper and household vinegar.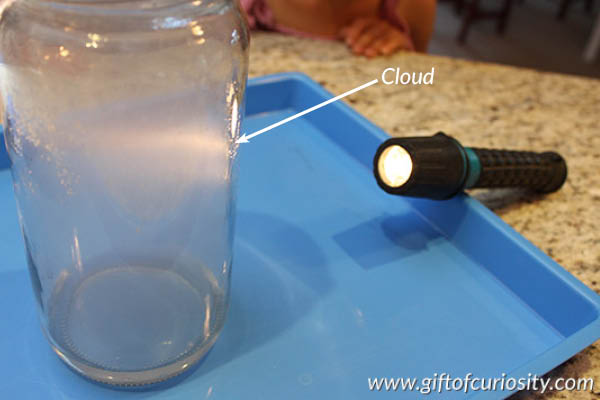 If you aren't allowed to blow up volcanos, try this simple experiment where kids can make clouds. Even their friends will think its super cool to watch the clouds form right before their eyes.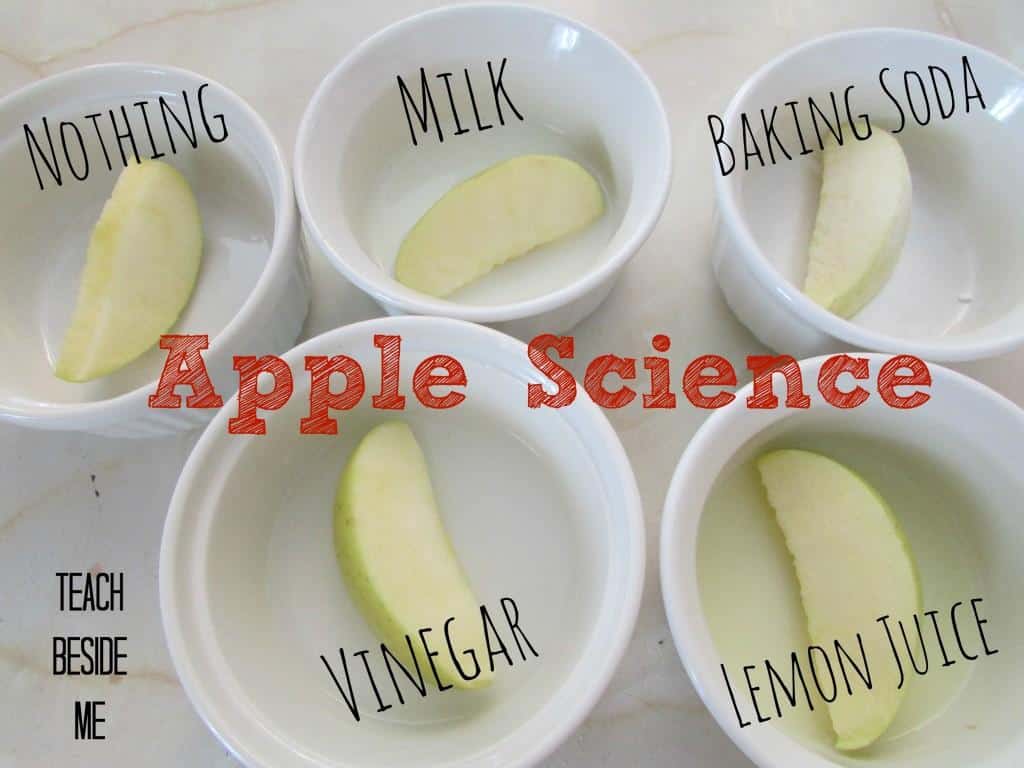 Even as an adult, I hate it when apples turn brown so quickly. This easy experiment using household items is a great and fun way for kids to learn what can keep an apple from turning brown. And something you can use in the future!
You might also be interested in: