Planning a baby shower can be overwhelming, and trying to make it fun and memorable can be a big task. But you can create a magical baby shower with these 20 Baby shower ideas sure to make an impression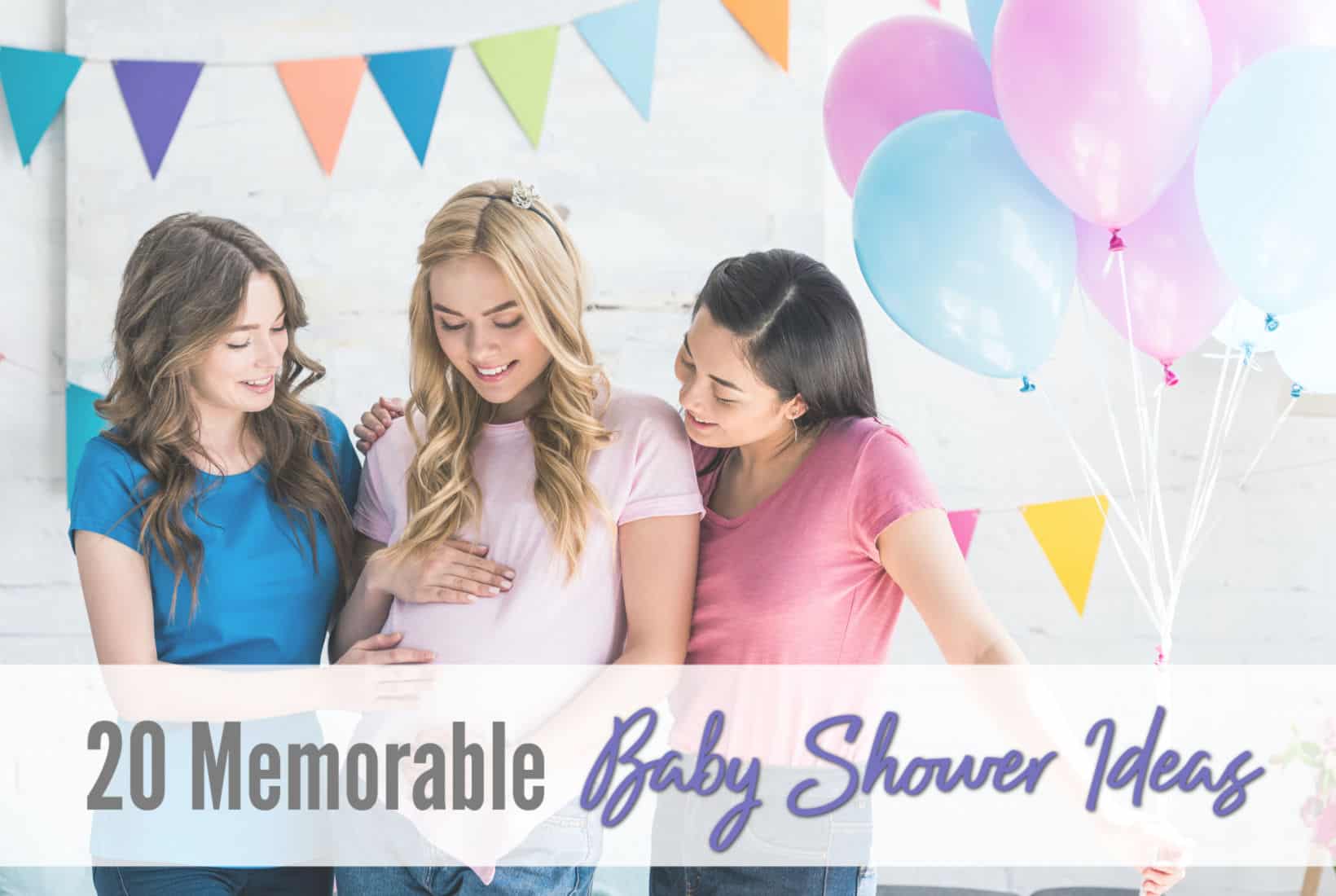 Cute and Creative Baby Shower Ideas
Throwing a baby shower and looking for some inspiration? Don't the difficulty out of throwing a memorable baby shower with these easy baby shower ideas that will make any new mama feel extra special!
Throwing a baby shower can be a big task. It seems like everything has been done a hundred times over. And most guests dread having to attend for fear of the same old games and party favors.
But it's not impossible to throw an incredible baby shower that will leave a lasting impression on the expecting mom, and all the guests.
So kick back and actually enjoy the baby shower planning. Because this collection of baby shower ideas will include everything you need to throw a magical baby shower. From special and cute games, snacks, decorations, gifts, and favors.
1) Make a "Get Ready for Baby Basket"
Grab a really cute empty basket and ask each guest to bring one small item they feel is absolutely essential a new mom will need for her baby. Fill everything up in the basket and give it to the new mom as a gift. Items can include anything from baby lotion or shampoo, to the best diaper cream.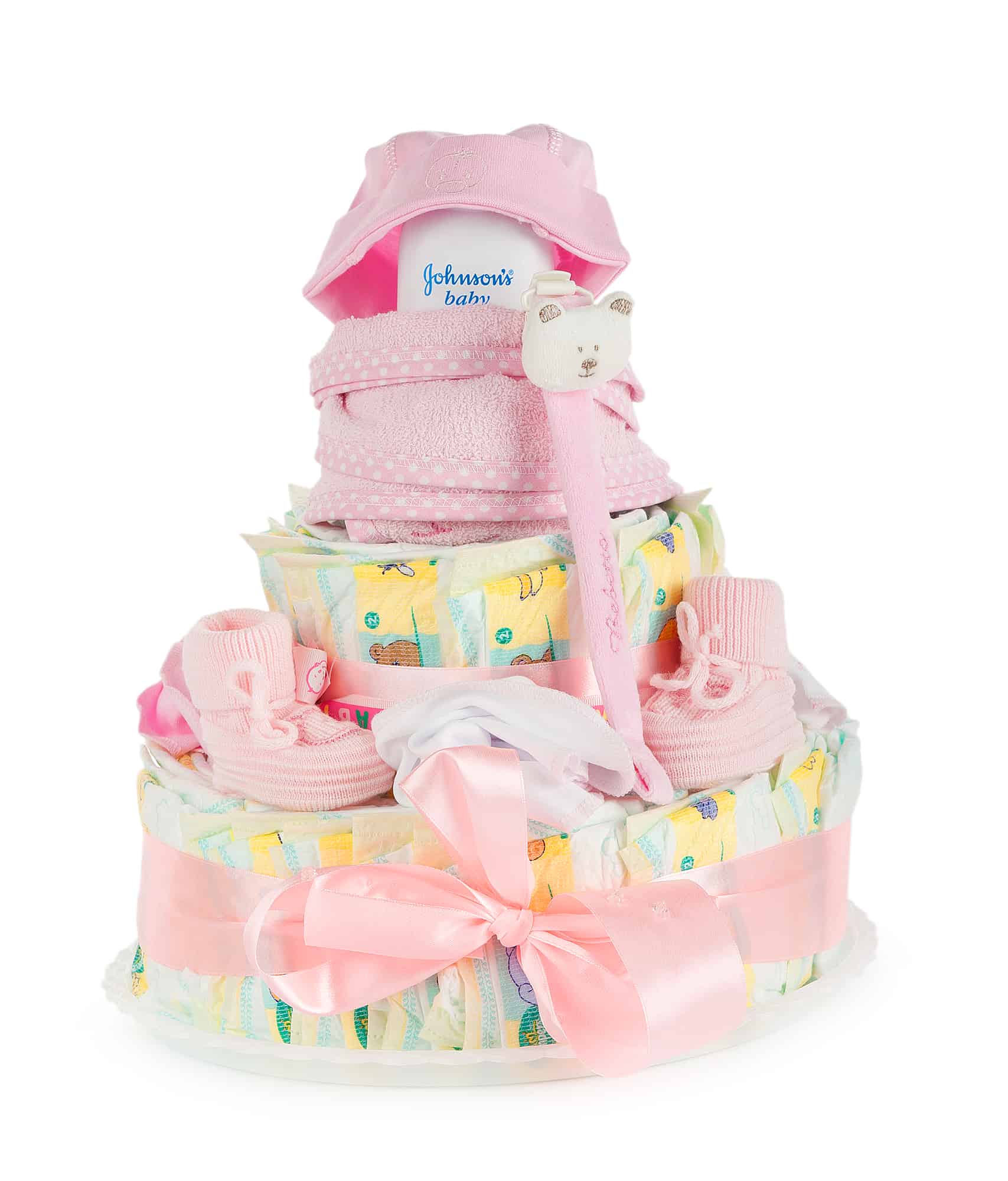 2) Make a Diaper Cake
Diaper cakes have become my favorite to make as a Baby Shower gift. The new mom not only gets a ton of diapers to kick off newborn life, but she gets a bunch of baby essentials too. And its all wrapped up in a beautiful cake made of diapers you can use as a centerpiece.
Diaper cakes are super easy to make. Buy a box of newborn sized diapers. Roll each diaper and put a rubber band around it. Stand them up in three different layers to form 3 layers of a cake. Then, I take a colored ribbon and wrap it around each layer. This not only makes it stay but adds some really cute decor to the diaper cake. Then I just add little bottles of shampoo, lotion, baby powder, and some cute pacifiers. Top it off with a cute burp cloth or stuffed animal.
3) Bring a Book
This is a great alternative to cards (that always end up getting thrown away anyway). Have each guest bring a baby book and sign the inside cover with a message. My daughter and I still love her baby book and we give this same one at every baby shower we go to.
4) Decorate with Baby Clothes
Don't want to spend a ton of money on decorations? Use a clothesline with clothespins to decorate the baby shower. Ask guests to bring a onesie and hang the onesies each guest brings. A ton of cute onesies on a clothing line will make a really cute DIY decoration at the baby shower!
5) Make a streamer wall
One of the all-time easiest ways to decorate is to just hang a bunch of streamers vertically to form a 'wall' decorate the top of the streams with some paper flowers or balloons and you have a really cute photo backdrop for guests to pose with the momma to be.
It will also be a great place to put a chair for the expecting mom while she is opening gifts.
6) Create a DIY station
Grab some plain white onesies or headbands and have guests decorate some for the new baby. You can also hang these on that clothesline once everyone is done. It allows them to dry but also looks like part of the decor.
7) Fill out a wish list for baby
Have each guest fill out a piece of paper of their wishes for the baby. It can include anything like… I wish you lots of adventures and lots of love. Or make it funny with something like "I wish you learn to sleep through the night by 3 months"
8) Diaper messages
Set up a diaper writing station at the baby shower. All you need for this is a bunch of diapers and a few colored sharpies. Make a sign letting guests know they should write a message to the new mom or dad in the diaper. Then all the diapers go home with mom, and she gets some really funny or inspirational messages late at night when she's changing her newborn's diaper.
9) Have a candy buffet
Just like at weddings, make a cute candy buffet. You can label it "Babies are Sweet" and add cute messages to each bag. you can't go wrong with candy… just saying!
10) Hang photos of out of town guests
Since most of my family lives in another state, I had an amazing baby shower with my in-town guests and the photos of all my out of town guests. Each guest who couldn't make it sent in a photo of themselves along with a message they had for me. The photos were hung around the room and it really made me feel special knowing that people who couldn't be there, still participated.
11) Have each guest write a message and take a photo
This was a baby shower idea I did for a friend of mine and she LOVED it. I purchased a small black erase board and white erasable marker. I had each guest write a piece of advice for the new mom on the board, and then I took their photo of them holding the message.
After the shower, I made a little book of photos as a gift for the new mom. It made a beautiful gift and gave her some great memories.
12) Play the Price is Right Baby Game
There's no better way to get a new mom ready for a newborn then by having her find out how much things cost! Line up a bunch of baby items and have the mom-to-be guess how much each item it. She gets to keep the items she wins! Everything she doesn't guess can be donated to charity in her name.
13) Play the Blindfolded Diaper Game
This game is so fun to play. Have some baby dolls and diapers ready to go. Blindfold each guest and have them race to see who can diaper the baby fastest. When they take their blindfold off, it's hilarious to see how horribly people did trying to put the diaper on!
14) Make a Meal Calendar
Have each (willing) guest sign up to bring the new mom a meal once the baby is born. Or you can even make a chore chart as a part of a gift for those guests that can't afford bigger items. People can sign up to bring meals, or come clean the house, or even watch the baby for an hour or two so mom can take a nap. Trust me… that's a priceless gift!
15) Create a "Baby Basics" Game
This is a great way for mom to get all those gifts she NEEDS for baby but is too boring for most people to buy. Send out a baby basics list to guests before they arrive (usually with the invite). Let them know that if they buy any of the basic newborn essentials mentioned on the list, they will be entered in a drawing to win a prize. It'll encourage guests to bring things mom really needs, like bottles, and breast pads.
16) Make a fun drink list
Since mom can't drink, come up with a list of alternatives she can have instead. For instance, if she likes mimosas, make her a mix of orange juice and sparkling water. Or if she is a wine lover, find some sparkling grape juice. Have fun coming up with different concoctions to serve your guests.
17) Make Diaper Bouquet
If you feel like diaper cakes are being overdone, then try a diaper bouquet instead. You can easily use your DIY skills for this baby shower idea! Follow the tutorial at Being Genevieve to make the diaper bouquet below…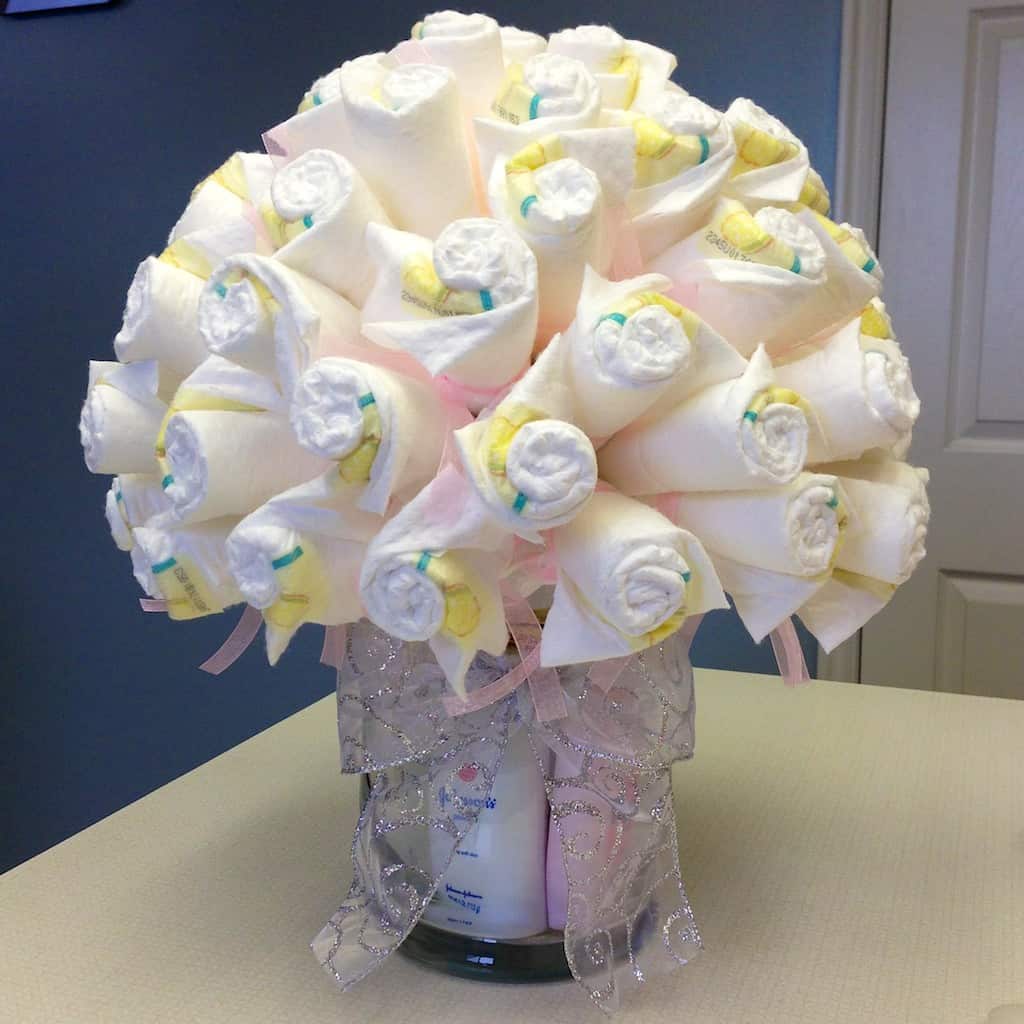 18) Make a watermelon Buggy
No one really likes fruit, but every party always has to include a fruit tray. Make it fun and memorable by turning it into a Watermelon Buggy. Your guests will get a kick out of this idea.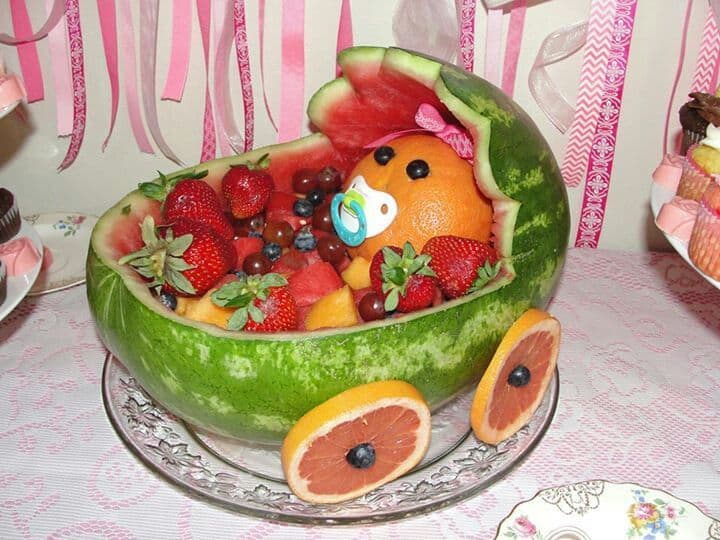 19) Use baby Photos to decorate
Have guests get to know each other better by bringing in baby photos of themselves and hanging them around the room for decoration. You can even include a little known fact about each guest.
20) Use Rubber Duckies to Decorate
I saw this done at a shower once and thought it was so cute. They made a blue colored punch and added rubber duckies to it, to make it look like ducks on a pond. And then the new mom got some bath toys to take home as well. You can get the recipe for rubber duckie punch here.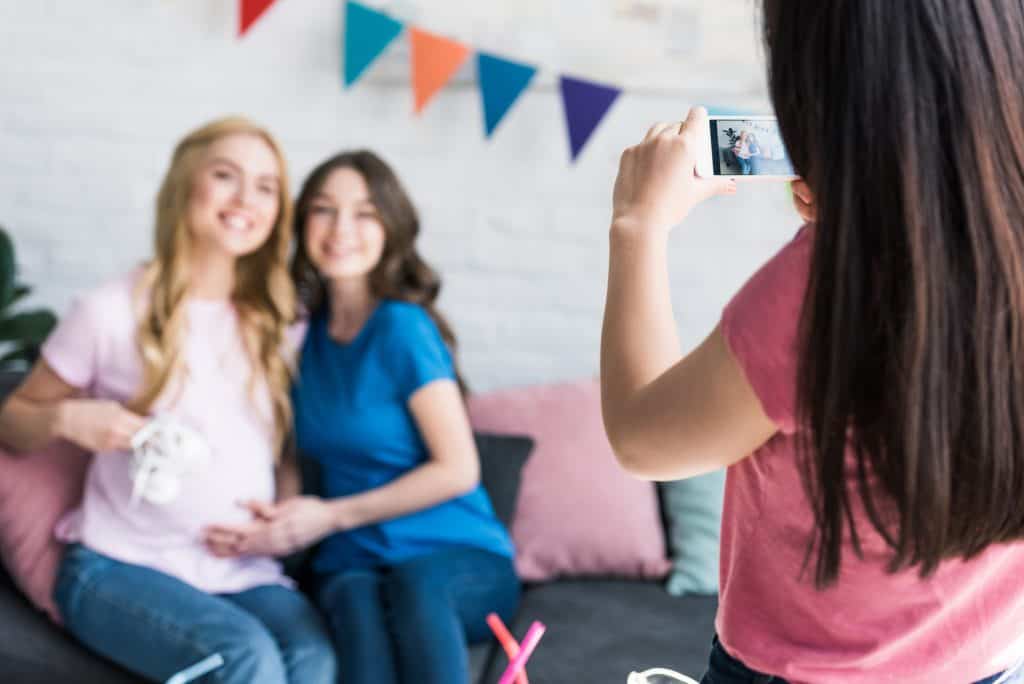 Throw a memorable baby shower with all these baby shower ideas
By including most or even some of these baby shower ideas, you are certain to please a restless crowd and make a really special day for the mom-to-be. Good luck and enjoy the party planning!
You might also enjoy: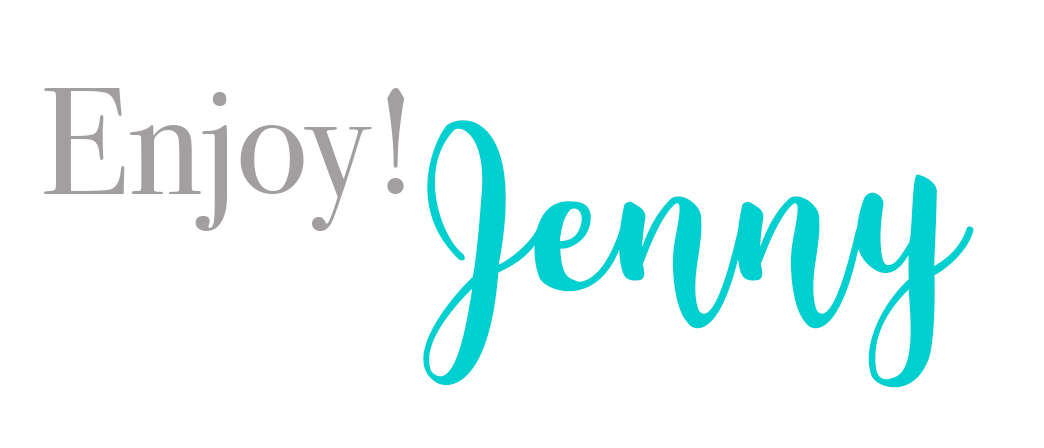 Pin for later!