You think you are prepared for that first week home with baby, but then reality sets in. All of a sudden it isn't all cuddles and cooing. Here are some shocking truths about you can expect that first week home with a newborn.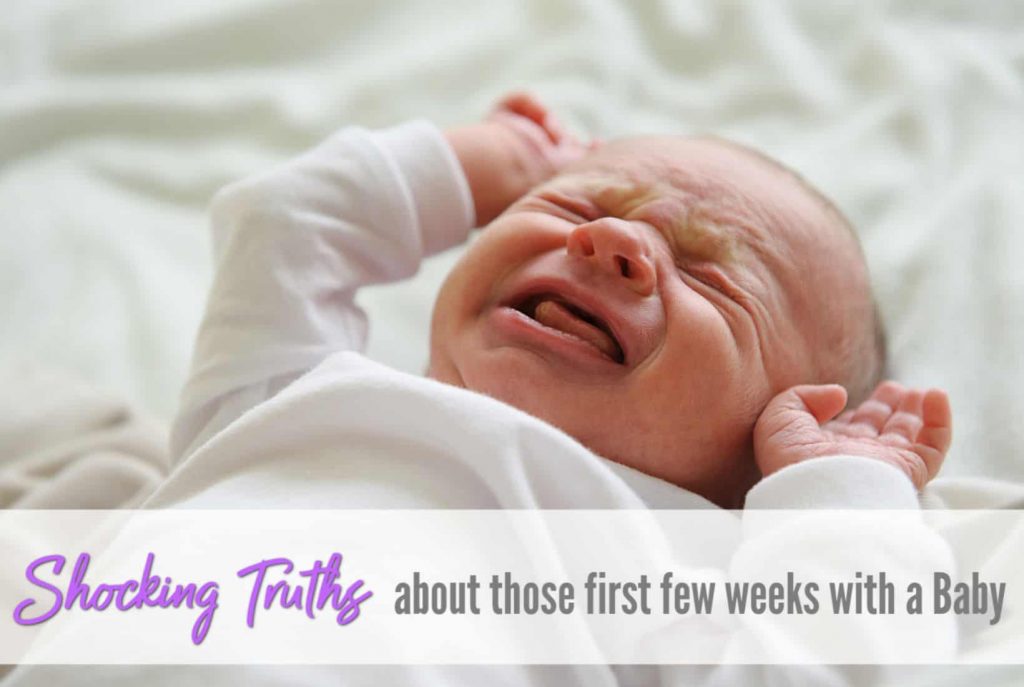 The Reality of What the First Week Home with Baby is REALLY Like
You did everything you can to prepare for that first week home with baby. You read all the books, bought all the necessities, and created a dream-like nursery. You're dying to take gorgeous photos and plaster them all over Facebook like every other new mom.
Sure, you've heard the stories about having a newborn. Life will change, you'll be super tired, and you'll change a million poopy diapers. So you're totally ready for the first week home with baby… right?
But the truth is, there are a lot of things about bringing home a newborn that you just don't expect. Stuff that no one likes to tell you beforehand. But honestly… wouldn't you rather know what to expect so you can be prepared? I know I wish I was!
So here are some great realities of what that first week home with baby is REALLY like!
Keep Reading: What Nobody Tells You About Those First Two Weeks Postpartum
Realities of the first week home with a newborn
Are you ready for this?
1 – There is a TON of poop
You probably have a ton of diapers stocked up and ready to go before the baby comes home. Babies poop often, that's well known. But what you don't know is how MUCH they poop. These tiny little humans can (and will) explode often. And when I say explode, I mean EXPLODE!
There is a term called "sh*t up the back". That's when a baby poops so much, it comes out the back of their diaper and goes up their back. And sometimes to their neck and their hair. Oh yeah, it happened with my daughter several times. I'm just sitting there holding her and the next thing I know, there is poop covering the boppy, poop up her whole back and in her hair, and all over my hands.
So stock up on those diapers, but stock up on those baby wipes too! And maybe have a few towels around just in case too.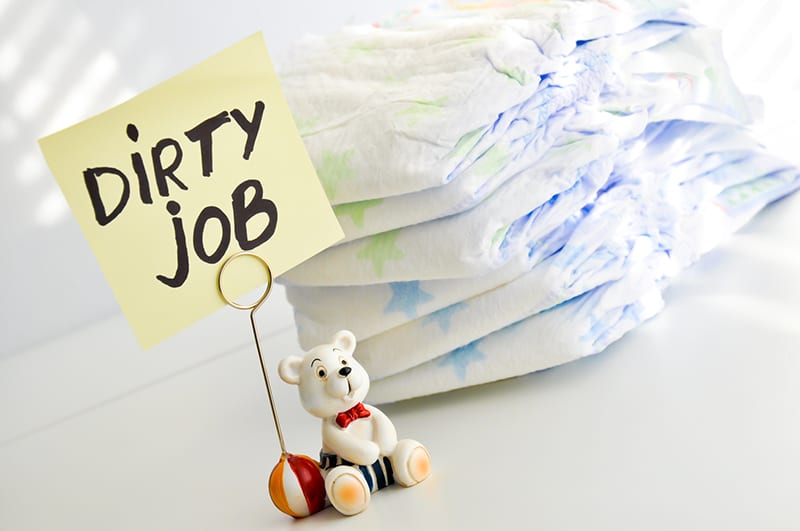 2 – Breastfeeding is hard
Our bodies are made to feed our child so you think it would be a natural process. But it just doesn't always happen that way. Sometimes babies have a real hard time latching and you may have to invest in nipple shields to help them along.
Even if your newborn latches easily and has no problem, breastfeeding can still be really hard. Between nipples cracking and bleeding, or just being really sore. Breastfeeding isn't always the bonding moment you were hoping for.
TIP: Just keep at it. The first week or two of breastfeeding is the worst. But if you can get past that period, the pain goes away and it becomes a lot easier and a lot more enjoyable.
Also Read: 21 Incredibly Helpful Newborn Hacks
3 – You have no free time
Newborns sleep on average 20 hours a day in the first two weeks. So how is it possible that you can still be SO busy all the time!
When a baby comes home, there is just so much work to do. You take care of them and changed them and feed them. But then when they fall asleep, you have bottles to clean, breasts to pump, laundry to do, and more. Not to mention that you used to have a life before the baby came along. So between your previous life responsibilities and the new responsibilities of a newborn, the work never ends.
4 – You will still be in maternity clothes
I knew I would have some baby chubb left over after I had my daughter but what I did not expect is that I would basically be the exact same size. With the pregnant looking stomach and all.
It took me about 2-3 months to get back to the point where I could wear regular clothes. I wasn't expecting that I would still be wearing my maternity clothes after the baby was home. But let's be honest, they are more comfortable anyway. And comfort is key that first week home with baby.
5 – You will still have pregnancy brain
My pregnancy brain actually got worse in the first few weeks postpartum. I actually left my keys in the front door… more than once. I was lucky to even remember to care for my infant at times!
So if you think that pregnancy brain is going to go away when you stop being pregnant, chances are it will take a few weeks.
6 – People will want to visit
Before you give birth, you just assume people will want to come and visit and see the baby. What you don't realize is that everyone you know will want to. And I don't know if its because people feel obligated to, but they all try to come and visit you in the hospital.
Which I don't really understand. After I gave birth, I'm sitting in my hospital bed with a giant pad in my underwear and sore boobs and a sore… woohoo… the last thing I need is to entertain visitors.
Don't feel bad asking visitors to wait until you get home to visit the baby. It'll be a lot more comfortable for them and for you.
7 – But no one will want to help
You get a lot of visitors but what you won't get is any offers to help. A lot of books will advise you to "accept help" but the sad truth is, people just don't offer it. you won't have friends cooking you freezer meals. You won't have co-workers coming over to help clean the house. And even most of your relatives will come to hold the baby, but not long enough for you to take a nap.
Do your best to be prepared before the baby arrives. Stack up on frozen meals, and household items. or even think about hiring a housecleaner just for those first few weeks.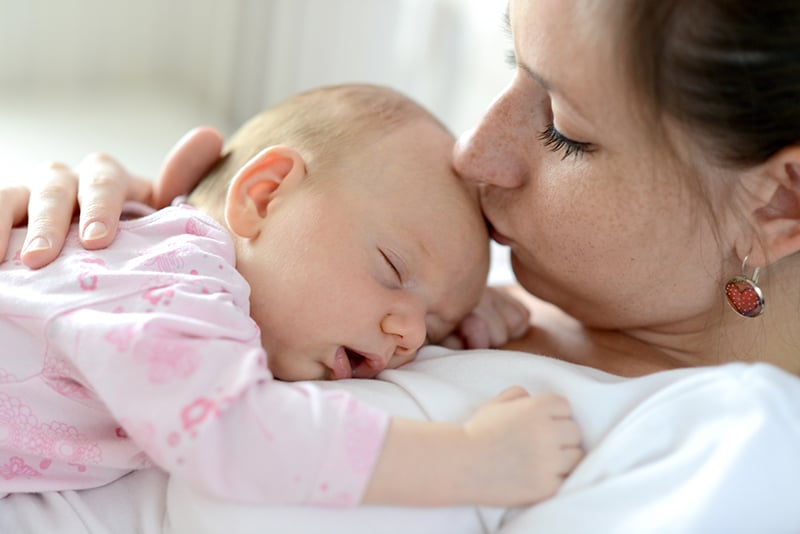 8 – You will get unwanted advice
Pregnancy is all about people asking how you are, how you feel, what you want to name the baby, or how you are decorating the nursery. But as soon as you pop that sucker out, everyone feels the need to tell you what worked for THEM.
You'll also get a lot of judgment or unwanted advice when you start taking your infant out in public. I got judged BIG TIME for taking her out in public when she was just a few weeks old. You have to just learn how to smile and walk away.
9 – You'll be overwhelmed
Infants are so small so how hard can it be? The reality is, your body feels like crap and you still have that pregnancy brain. You're super tired and trying to learn this parenting thing as you go.
With all those things added together, its easy to feel overwhelmed. You may have been expecting to be tired, but not overwhelmed by every task that comes with taking care of a newborn.
Call a friend if you need to, or learn how to take a deep breath and relax for a few minutes. The cleaning and laundry can wait. Don't forget to take care of yourself.
10 – You might not be in love with your baby at first
You see all those Facebook posts of new moms gushing over their newborns and professing how much they love them. But remember that stuff online is not always reality. The truth is, it might actually be hard to bond with your newborn those first few weeks.
They never smile and they don't recognize you. You constantly take care of them day and night and get nothing from them in return. I'm here to tell you… This is a common thing among new moms and something we don't talk about enough.
Don't ever feel like anything is wrong with you. The loving feeling will come eventually.
Keep Reading: I Didn't Love My Newborn at First and That's OK!
Get ready for that first week home with baby!
These shocking truths are not meant to terrify you! They are meant to help you know what to expect before your newborn comes home. The better prepared you are to handle the unexpected realities of those first few weeks, the easier it will be!
Keep Reading: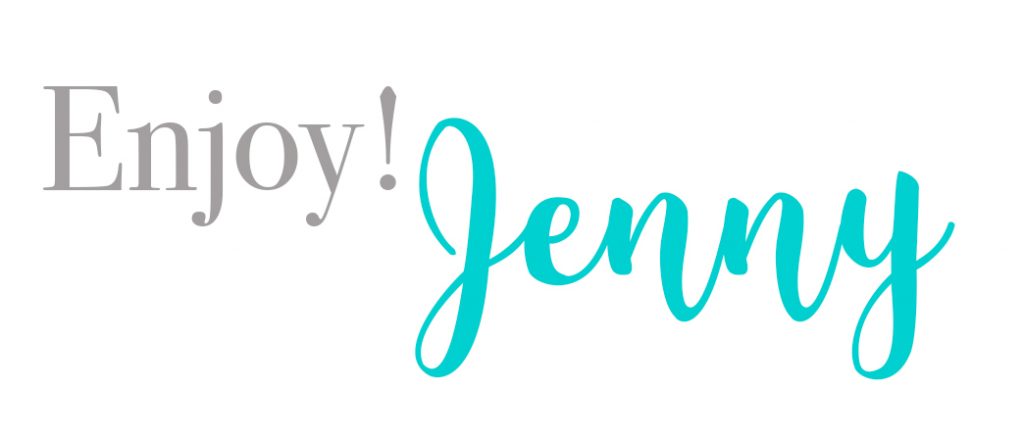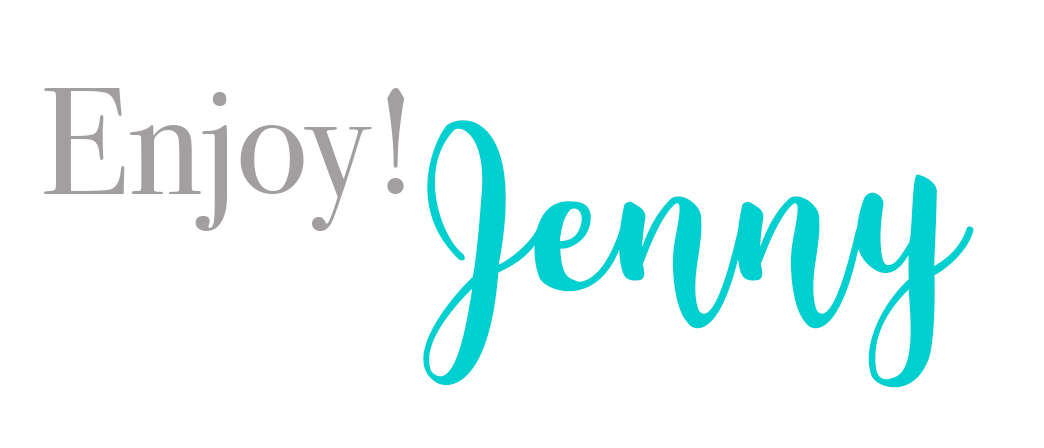 Pin for later!