Your baby has been crying and you've tried everything you can to calm them down. You've read all the books and listened to all the advice and still, nothing works. Babies cry, you get that. So why do you feel like you are going to lose your mind?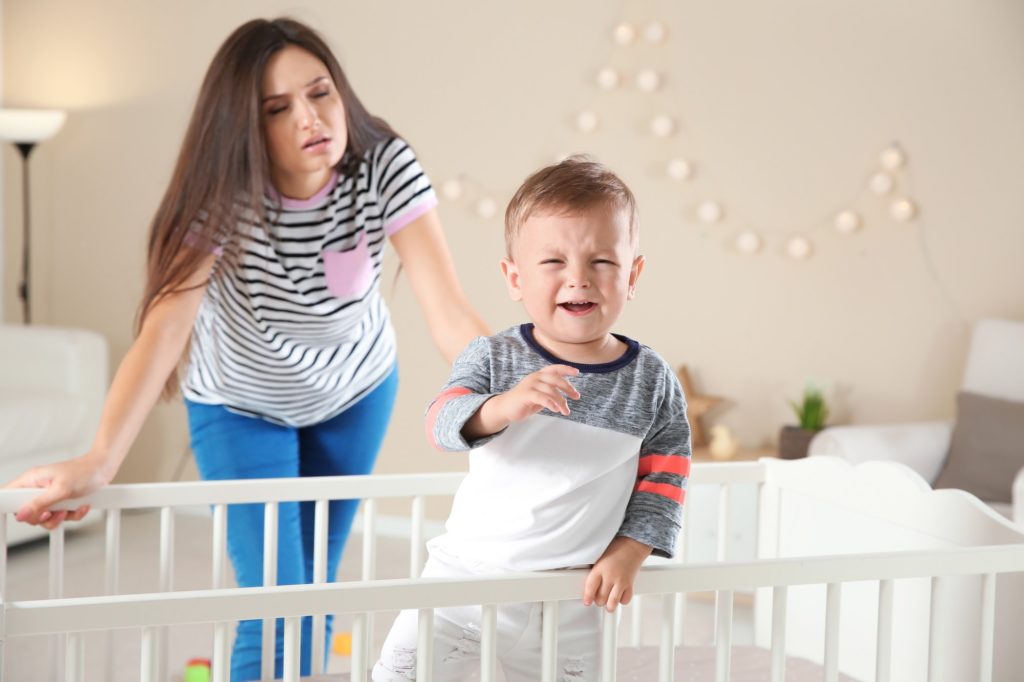 What are some ways to cope with a crying baby?
Before I became a mom, I had visions of how I would handle my crying child. Soothing them and rocking them while singing a song softly in their ears.
Of course, babies cry, but I could handle it.
I would see other moms yell at their babies or toddler and think, is that really necessary? It's a baby! Little did I know that I would become a mom who needed advice on how not to lose your mind with a crying baby.
I was a lucky mom. My daughter was a really good baby. She never had colic and she was rarely ever sick. She only really fussed when she was hungry and as long as I put a bottle or a pacifier in her mouth, she was happy. So you could imagine my frustration when I would get so angry at her being fussy and lose my cool, and then the intense guilt that came after that.
It took me a long time to realize that even the best babies are still babies. This means they cry, they fuss, they require a ton of attention, and their only way of communicating anything is by their cries.
How to stay calm when your baby won't stop crying
We all expect the first few weeks of bringing home a baby will be hard. Your body is healing and you are waking up every few hours to feed your child. But what happens when your baby turns 6 months, or 9 months, or even a year old? When it's supposed to be all giggles and stroller rides and cute photos… only it's not.
My biggest breaking point came when my daughter was about 6 months old. She was being a normal baby on her changing table, twisting around and making it hard to get her diaper on her, or grabbing the powder and making a mess.
I finally had her dressed and ready to go and sat her up and about two seconds later (for reasons I still can't figure out) she flung her body backward and smacked her head on the edge of the changing table… about 2 inches off the changing pad.
My initial reaction wasn't to see if she was ok… it was more like "God damn it Abby!" Yes, I yelled at my baby and blamed her. I was so tired and so frustrated I just felt like I was going to lose my mind. And then the mom guilt hit and I was about a second away from losing my sh*t altogether.
There are plenty of places you can go to read about how to soothe a crying baby. This is not for that. This is for all the moms who reached a breaking point. For all the moms who need to know they are not alone. And for all the moms who need to learn how not to lose your mind with a crying baby.
You might also be interested in Simple Habits of a Happy Mom.
You are not a bad mom
First and foremost you need to understand that just because you lose your cool around your child does not make you a bad mom. It makes you a very normal mom who has joined the club of realizing just how hard parenting can be. And even more surprisingly… you are not alone!
You may have judged other parents in the past that have actually harmed their infants and thought how could anyone ever do that to a child? But now that you are a parent and reality has set in on how hard this really is, you find yourself starting to understand.
I can tell you this… most moms have had those thoughts. Thoughts of harming your child, or thoughts of leaving your child. The problem is, these are thoughts that the majority of moms hide.
Why exactly do we hide these thoughts from each other? It's often out of fear. Fear of being considered a bad mom, fear of people thinking they should take our babies away, or even fear of your partner questioning your parenting.
Have you ever caught yourself having these thoughts of motherhood? I hate this. I can't do this. Why did I do this? I can't do this anymore! Chances are, so has every other mom out there. Even the ones with the 'easy babies'.
So step number 1; stop hiding your frustrations. The first time I actually admitted to another mom that there were days I really wanted to harm my daughter, I will never forget the look of relief on her face. And the 'YESSS' that very quickly escaped her mouth.
From that moment on I started to share my parenting frustrations, failures, and dark mom moments. The more moms realize we are all the same, the more we can start to help each other get through those tough times.
How not to lose your mind with a crying baby
In order for you to survive motherhood, you must first tell yourself you are not a bad mom and understand you are not alone in your thoughts. You have YEARS of your kids frustrating you and thoughts of sending them to an orphanage ahead of you. So take a deep breath, and learn how not to lose your mind with a crying baby.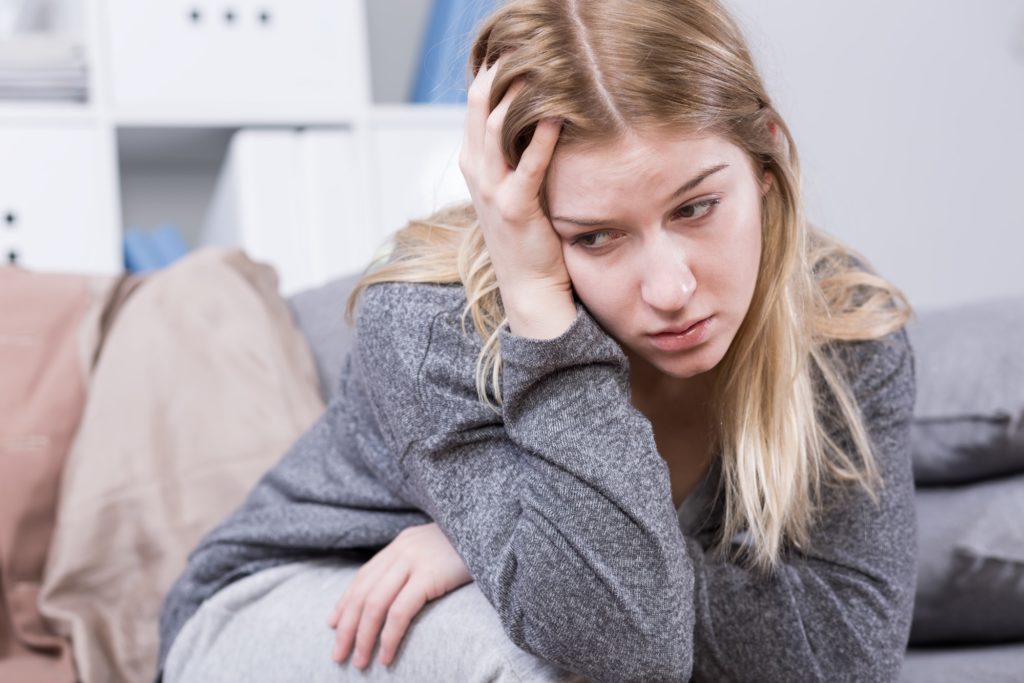 Learn to recognize when you are at your breaking point
Maybe your child isn't even crying that much but with lack of sleep and self-doubt clouding your every move, even the tiniest thing can send you over the edge. Learn to know when you are feeling that and when you need to do something about it.
Learn to walk away!
Put your baby in their crib, or a playpen, or any area where they will be safe. And just. walk. away. You are not abandoning your baby, you are not deserting them. You are taking some much needed time to yourself to regroup and calm your emotions.
A baby has no concept of time. They will have no idea if you left for 1 minute to warm a bottle, or for 20 minutes to calm your nerves. Put it in perspective: a few minutes of them crying on their own is better than being around a parent who is tense and stressed out.
There are times I went into my room and just cried and cried. Sometimes you just gotta let it out. I would get it all out, take a few calming breaths, and be ready to go back to my daughter with a clearer head. Whatever you need to do, for however long you need to do it for, walk away and collect yourself.
Ask for help
There is no shame in needing help as a mom. If you have a partner, ask them to take over while you walk away to calm down. Have a friend you can call? As a mom, I never wanted to bother my friends with my inability to be a good mom. But as a friend, I'd be happy to jump in and help a new mom who needs it.
Why is it that we are so willing to help others, but not willing to accept that others might want to help us too?
Don't be shy. Reach out to a friend or relative and ask for just a little bit of their time. If they are a parent themselves, they will understand! (And if you have a friend who has a young child, offer to do the same. Make it known you are there for them. Lord knows they will need it!)
Find a mom tribe
Sometimes its easier to share your feelings with people you don't know. Nothing better than an anonymous group of moms with similar issues who won't forever hold your negative feelings against you.
This group on Facebook has helped a lot with connecting with other moms, or just being able to share my feelings and know there are others out there.
Always remember that tomorrow is a new day
If you are a new mom, I hate to break it to you but there are a million bad days ahead of you. Youll have to learn how to let go of the mom-guilt. Whenever I have a low parenting day, I tell myself that tomorrow is a new day and I can start over.
Every morning we wake up, we have a chance to start fresh. So on your darkest days when you feel like you are losing your mind, tell yourself that when you wake up in the morning you have a chance to start over.
This is a concept I've shared with my daughter as she has gotten older. When she's pissed and I'm pissed and we yell and have a mother-daughter fight… we walk away, collect our emotions, and tell each other that tomorrow is a new day. Let's let go of what happened today and start fresh tomorrow.
Remember that moms are human too and we all need to take care of ourselves!
Take time for self-care and you will be better equipped to care for your kids!
If there is any chance you liked this article or think it could help out another mom…please share it around!

PS… Follow more of my not-so-perfect mom life on Instagram and Pinterest