Breastfeeding is supposed to be the most natural thing in the world. So why does it seem so difficult, so messy, and so painful? Not to worry… with these brilliant breastfeeding hacks, breastfeeding will be a whole lot easier.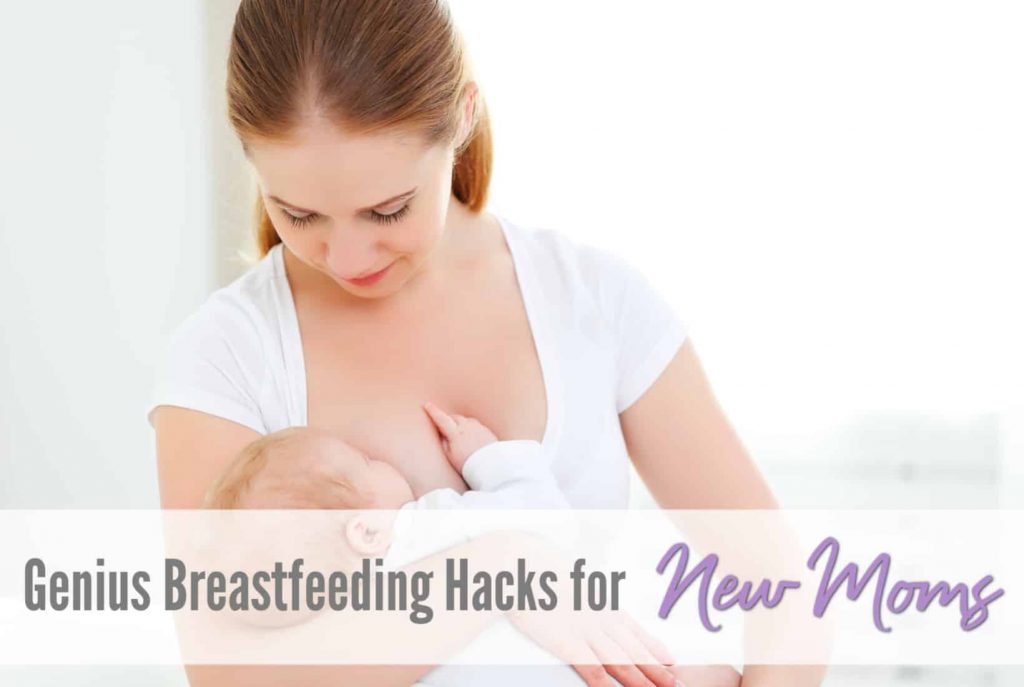 Breastfeeding Hacks and Tips That New Moms Need
There are a million things about having a newborn that you wish you knew sooner, and breastfeeding hacks are definitely one of those! It's not hard to make nursing life a little easier with these great tips and tricks I wish I knew before I became a mom for the first time.
There were so many things I was worried about when I gave birth to my daughter. Questions about taking care of her or making sure she's ok. Like how often and how much does she eat? When does she need to get her shots?
New moms have a hard time understanding that they have needs too. And taking care of those needs to make mom-life a lot easier, is just as important as taking care of a newborn.
How to make breastfeeding easier and more enjoyable
Before I became a new mom, I wasn't even sure I was going to breastfeed or not. I knew the importance of breast milk for a newborn, but I also knew I would be going back to work and wanted dad to help out once in a while with those nighttime feedings!
It wasn't until further along in my pregnancy that I really decided to give breastfeeding a go… and that was mostly due to the prices of canned formula… ouch!
Breastfeeding my newborn ended up being one of my favorite memories as a new mom. I loved the way our bodies connected and how I felt super close to her.
What would have made it even more enjoyable? You guessed it… simple tricks I learned about breastfeeding that I want to share with you.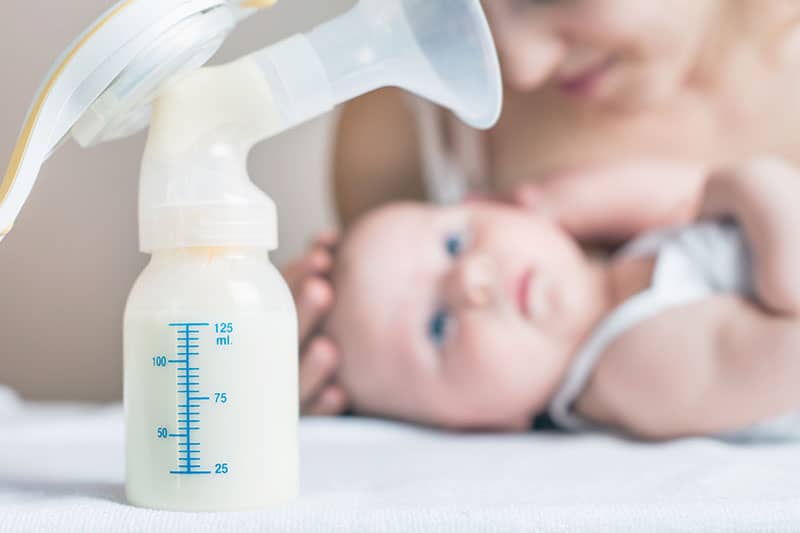 Breastfeeding tips when at home
That first couple of weeks after you have a baby are going to be tough. Plan to stock up on supplies (for baby AND for yourself) that will last several weeks so you can stay home and relax.
As much as I loved Target, walking my sore body up and down aisles with a newborn was NOT fun.
Read up on: Postpartum Essentials You'll Want to Have Ready BEFORE Baby Comes Home
Prepare a Breastfeeding Area
Instead of running around and trying to grab everything you need as the baby is wailing, set up an area beforehand. Pick a spot you know you are going to do most of your feeding at and stock it up. So once the baby needs to be fed, you can calmly pick them up and sit down, and everything you need is right there.
Some things to have at your breastfeeding area:
Water bottle for YOU
Baby wipes
Burp cloths
Nursing Pillow
Breastfeeding log
Chapstick
Nipple Care
a Book or something for you to do (I preferred my iPad to watch shows on)
Have a Breastfeeding Caddy
Breastfeeding in one area of the home isn't always a reality. Especially if you want human contact with anyone else. So just like girls in a dorm room with their shower caddy's, make your own breastfeeding caddy.
So everything you need is convenient and ready to carry to any area of the house.
Try something simple like this caddy that can fit a variety of objects, but it still small enough to not be obtrusive around the house.
Take a Breastfeeding Course
One of my biggest regrets was not doing this and just trying to do everything on my own. Don't make the same mistake.
Look into a breastfeeding course like Milkology. It's a minimal cost but can make a BIG impact on your breastfeeding and help you troubleshoot any issues you might be having.
Use a milk saver or a Haakaa
A WHAT?!? Yeah, I said that the first time I heard that word too. Turns out it's this magical device you never knew you needed.
The haakaa is a small device that you put on your breast and it uses suction to draw out the milk and into the container. You don't need to plug it in, you don't need batteries, and you don't need to hand pump. You just attach it and let it do its job.
It's small and can easily travel anywhere you go. It's great to put on the breast you are not using to feed your infant, to catch any milk that drips out. By doing this, I saved about a full ounce of breast milk as my daughter was feeding on the other side.
A Milk Saver will also collect leaky milk as you nurse!
Save your empty baby wipe containers
If you pump breastmilk and save it in the little plastic milk storage bags, store them in an old baby wipe container. Lay the bags down so they freeze flat. Once they freeze flat, they are easy to store and stack in your freezer.
Because if you are a new mom, you have no idea how much breast milk you are gonna have! I breastfed my daughter AND had to pump the extra milk. I had so much milk that it started to fill my freezer and was just packed everywhere.
Freezing the bags flat and keeping them in the baby wipe container will make your freezer a LOT more organized!
Get a hands free pumping bra
One thing I hated about breastfeeding was how I had to just sit down and do nothing. Which seems like an eternity when you have a million things to do.
And then after my daughter was done feeding, I had to sit for another 20-30 minutes to pump. And let me tell you, sitting there pumping while your baby is asleep is TORTURE. There are so many things you could be getting done around the house, or even sleeping yourself!
One of the best breastfeeding hacks is to invest in a hands-free pumping bra. So you can strap those suckers to your breasts and your hands are free to do other things.
You may not be able to run around the house, but you can fold laundry, read a book, get work done on a laptop, etc.
A good breastfeeding pillow is key!
Holding a baby while breastfeeding is actually really tough. It looks so natural but in reality, it's awkward and your arm gets tired really fast.
A pillow can help, and a boppy works great too. But you can find a really good breastfeeding arm pillow that is a total game-changer.
These arm pillows are specially designed to keep you the most comfortable you can be while you are feeding your baby. And even have nice little extra pockets.
I was so dehydrated and dry when I breastfeed, that even having that small pocket to put my chapstick in was life-saving.
TIP: If you travel a lot, you should definitely consider getting a Self-Inflating Nursing Pillow you can easily pack and take with you anywhere!
Keep bottles and breast pump parts in the fridge
One thing I never saw coming when it comes to breastfeeding… or just feeding a baby in general… was all the cleanup.
You feed your newborn almost every 3 hours. And every time you feed them, you have about a dozen small pieces from your breastfeeding kit you need to clean and dry for the next round.
I felt like a never-ending bottle washing machine. One morning my sister woke up before me and washed all the bottles and pumping parts and I almost cried in joy. That's how much I hated washing that stuff.
BUT, if you put all those bottles and parts in a big ziplock bag and keep them in the fridge, you actually don't have to wash them as often.
The cold air keeps bacteria from forming and the milk from drying up and getting all crusty.
So you do not have to wash every bottle and every piece to your breastfeeding pump after every single feeding. You can throw them all in the fridge and use them again for the next feed.
And really only need to wash them 1-2 times a day versus the 6-8 times a day I was doing it. WHY didn't anyone tell me this breastfeeding hack sooner?!?!
Breastfeeding hacks for the mom going out in public
Breastfeeding in public has become such a hot topic. Some people think it's gross, some people don't care, and some people don't mind as long as you are discreet about it.
But no matter what your preference is, it was messy and tricky to do. So following some of these great breastfeeding hacks for the mom on the go will be life-changing.
Bring a thermos of hot water with you
A lot of moms will travel with frozen breastmilk to feed your newborn when you are out of the house. But where do you heat it up in?
I've seen moms trying to run warm water from a public restroom over the breast milk to warm it up.
But you can just fill a good water bottle, like a hydro flask, with hot water that will STAY HOT! And then drop the frozen bag of breast milk into the hydro flask and it'll warm up in less than a minute. Genius!
Wear a nursing tank under everything
Anytime you go out of the house, dress in layers using the two-shirt method. This is where you wear a nursing tank under every shirt when you go out. So you always have two tops on.
The reason for doing this is because you can easily breastfeed in public without having to worry about showing too much skin or body parts that may make other people uncomfortable.
So what you do when you are ready to breastfeed is pull the shirt up so it's almost around your upper chest area. Then you pull down the nursing tank top to expose your breast and feed the baby this way.
The nursing tank top covers your lower chest and stomach area, and the shirt covers your upper chest area. Leaving almost nothing exposed when breastfeeding your baby in public.
Use an infinity scarf as a breastfeeding cover
This is one of my favorite breastfeeding hacks! Instead of using a baby blanket that always falls down and never stays in place. A nursing cover-up works better but still really highlights the fact that you are breastfeeding.
You can actually use a really cool infinity scarf to cover your newborn's head instead. So you always look super fashionable and not like a frumpy nursing mom.
I also love the fact that it literally covers your breast and baby's head, and not their entire body. Because it can get really hot for them under those big cover-ups.
Stock up on breastfeeding shirts
Just like some good maternity clothes can be a game-changer for comfort during your pregnancy, so can some good nursing shirts.
And they don't have to be nursing specific. They can just be shirts that easily adapt to nursing like wrap shirts and dresses. A wrap top not only looks great on a lot of body types but is PERFECT for pulling to the side so breastfeed.
TIP: Always carry more than one shirt around with you. Baby isn't the only one who needs a backup outfit. Mama does too! I can't tell you how many times I leaked and had my shirt soaked in breast milk. Leaving my clothes sticky and smelly (think rotten milk smell).
Use a breastfeeding tracker app
Yes, they make apps for that now too! Keeping track of breastfeeding is really hard because you have a million other things on your mind. And it's not just about ounces. It's about how many minutes and which breast was fed on the last time.
Download an app that is easy to access even if you leave the home and take the baby out in public to breastfeed.
Follow My Baby Tips and Tricks PINTEREST Boards for more parenting hacks you don't want to miss!
Baby feeding tip
This isn't necessarily on the list of breastfeeding hacks, but it's something I wish every new mom knew about and really helped my baby sleep through the night.
To get your baby to sleep through the night from an early age, try dream feeding. You can read more about dream feeding but the short of it is that you wake your baby up to around 10 pm (right before you go to bed) and feed them, so they sleep later in the morning.
Dream feeding really helped my newborn sleep through the night and I would highly recommend it to any new mom!
Before you go! You might want to check out these great baby tips!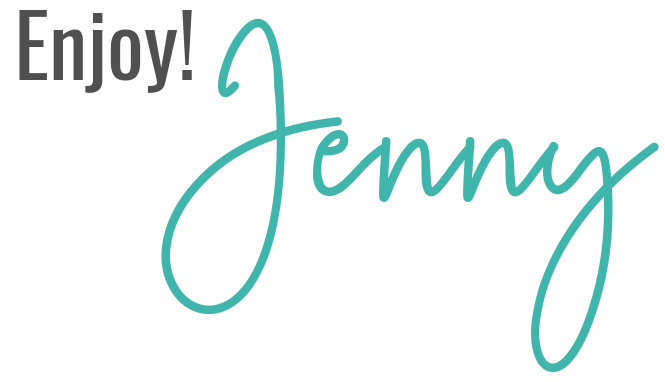 Pin for later!