Baby Shower Themes for a Memorable Baby Shower
You can create a memorable baby shower with this list of creative Baby Shower Themes.
Gone are days where baby showers are only pink or blue. Baby Shower Themes have been getting more and more creative and becoming a lot more fun for guests as well as the Mama to be!
You can throw an amazing baby shower by picking one of these easy themes. Each theme is simple and will have guest wanting to come to your baby shower, instead of dreading it!
1) Cactus Baby Shower
Succulents and Cacti are becoming a really popular trend in home decor. Use this as a baby shower theme and even give away 'baby' succulents to guests as party favors.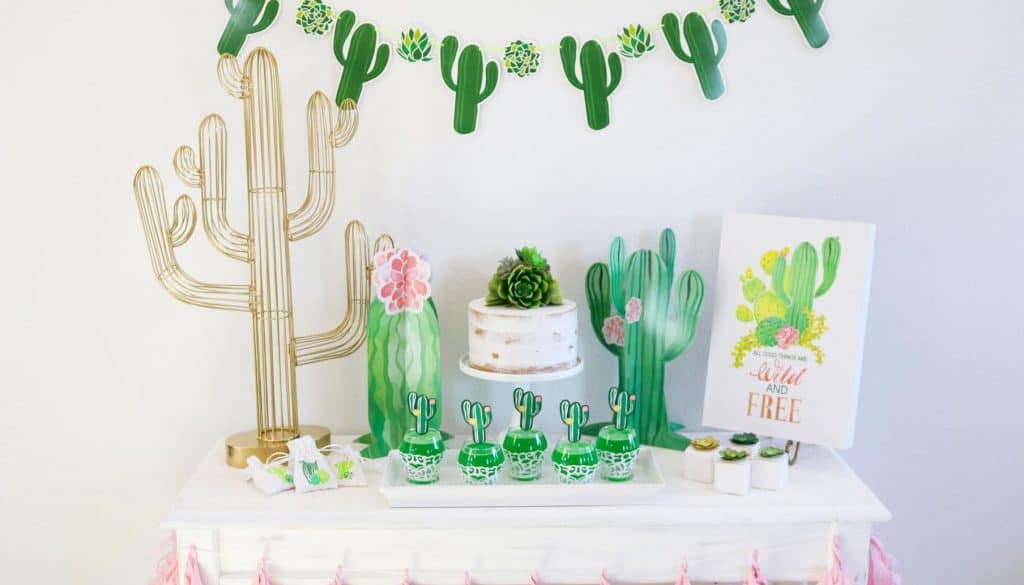 Image courtesy of Michele's Party Plan it
2) Throw a Sweet As Can Bee Baby Shower
How cute is this Bee themed baby shower? This could work for boys or girls or any gender neutral baby shower if the new mom doesn't know what she's having yet.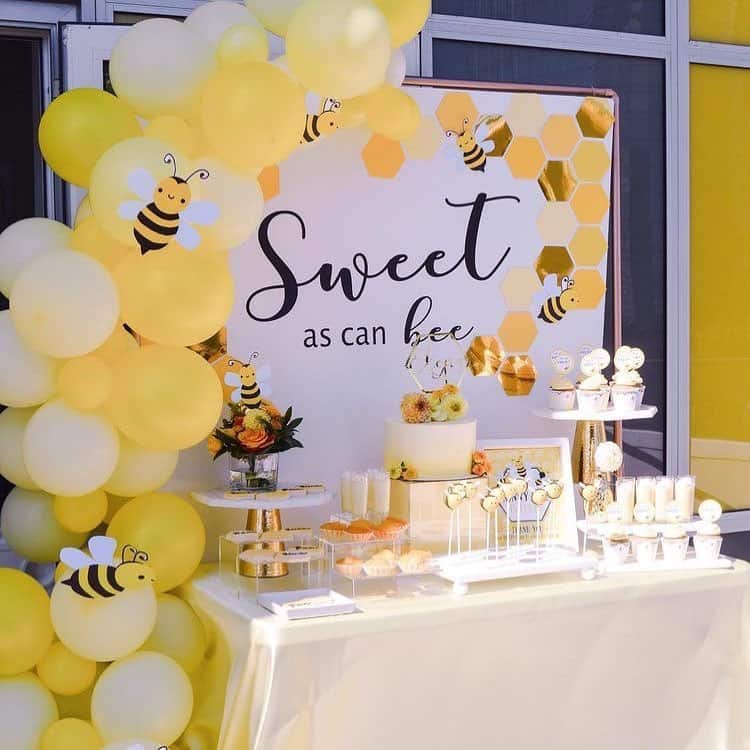 Image courtesy of Women's Elegance
3) Winter Wonderland Baby Shower
Take the phrase "Baby it's Cold Outside" and run with it! You can have a chilly winter wonderland baby shower complete with fake snow and beautiful icicles.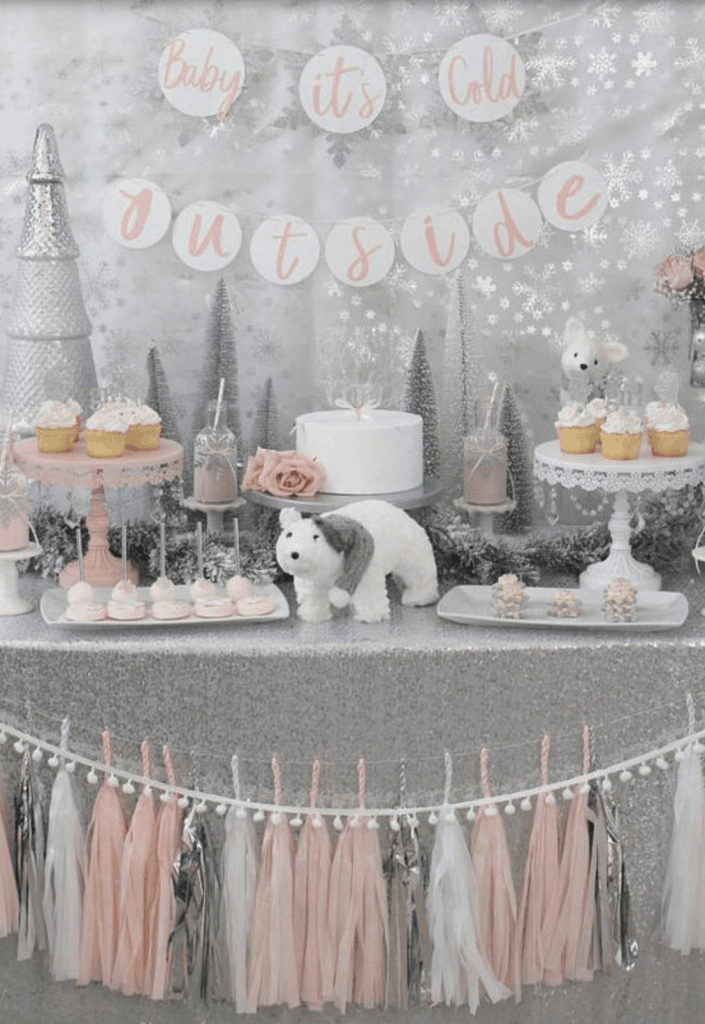 Image courtesy of Tula Mama
4) Sweet Pea Baby Shower
Have a sweet pea themed baby shower using these great ideas. You can even serve foods that all have peas in them, or are green to go with the theme. Decorations are easy… just make them green!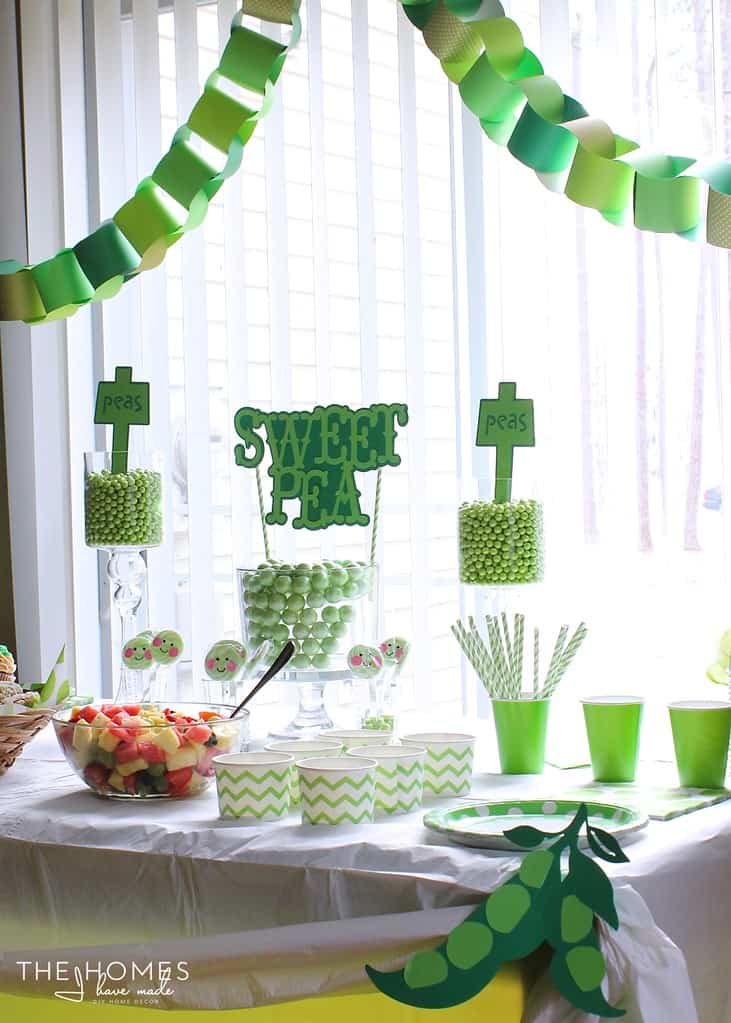 Courtesy of The Homes I Have Made
5) Enchanted Garden Baby Shower
This is probably better suited for someone having a girl, but it's so whimsical and pretty… the mom-to-be will be blown away but the delicate details.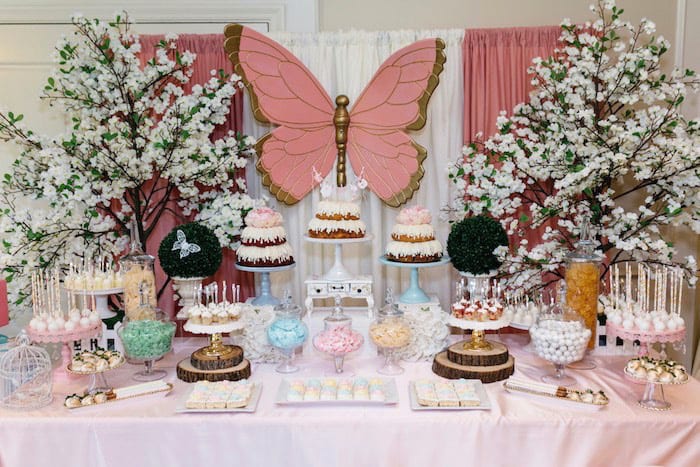 Courtesy of Kara's Party Ideas
6) Woodland Theme Baby Shower
Perfect for the outdoor enthusiast. Even better for a co-ed shower and you don't want the guys to be scared away by too many balloons and cupcakes.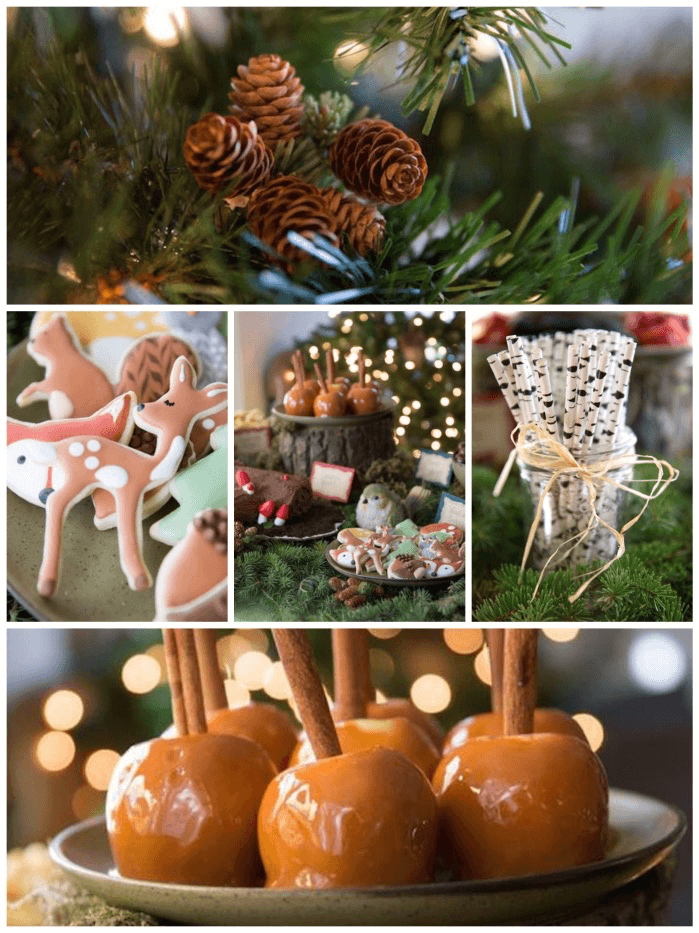 Courtesy of Cutest Baby Shower Ideas
7) Under the Sea Baby Shower
Plan an underwater adventure with this adorable baby shower theme. You can use all sorts of beachy decorations and serve food like Swedish fish or goldfish crackers.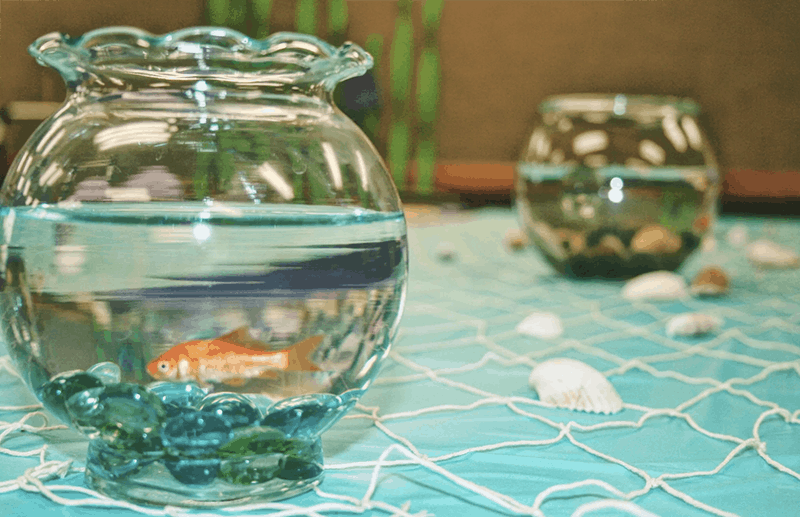 Courtesy of Parties By Tanea
8) Winnie the Pooh Baby Shower Theme
Have a theme that's as sweet as honey. Who doesn't love the big old cuddly bear, Winne the Pooh? This makes a great gender-neutral baby shower theme that any guests will love.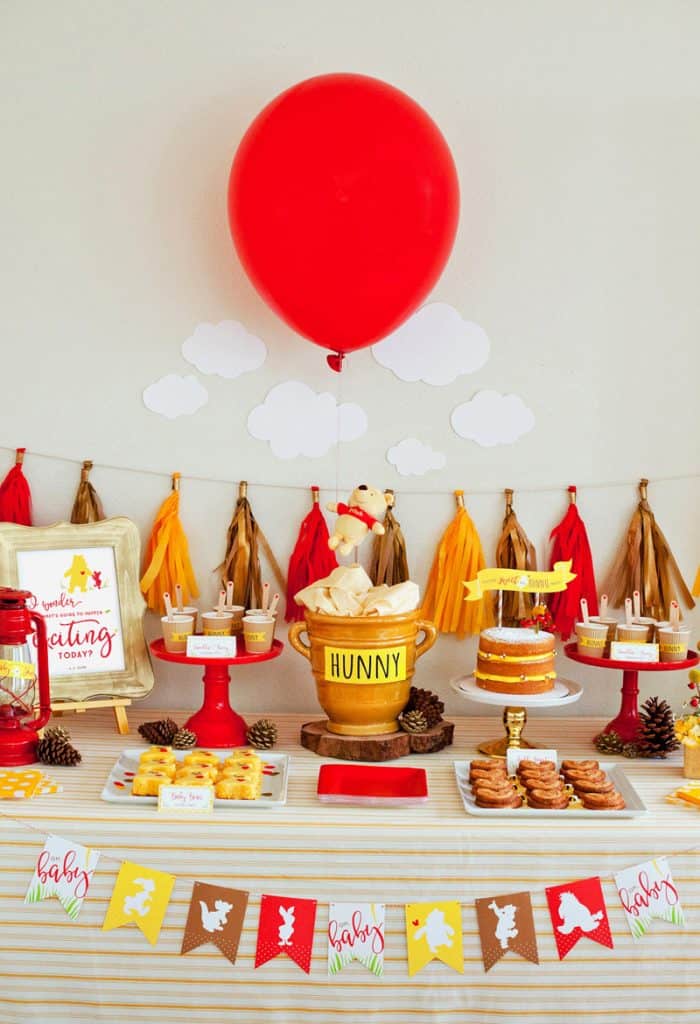 Courtesy of Hostess with the Mostess
9) Tea Time Baby Shower
You can pamper the Mom-to-be with this girly experience for a baby shower theme. Having a tea party is the ultimate pampering experience and you can add things like manicures and pedicures or hand massges with scented oils and lotions.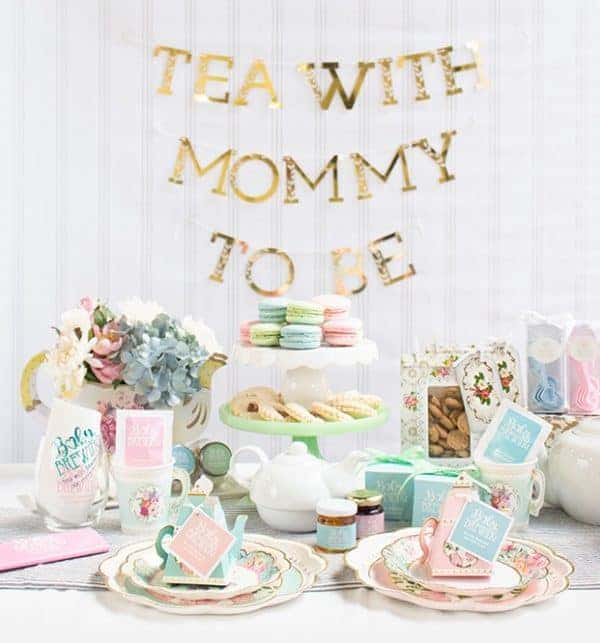 Courtesy of Baby Shower Ideas 4U
10) Mama's Little Llama
Llamas are so cute and fun! And adding the "Mama's little llama" verbiage just adds to the cuteness of this baby shower theme.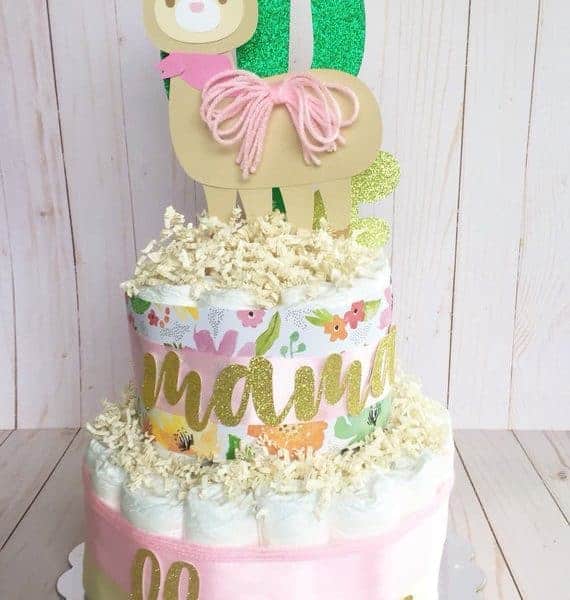 Courtesy of Catch My Party
You might also be interested in: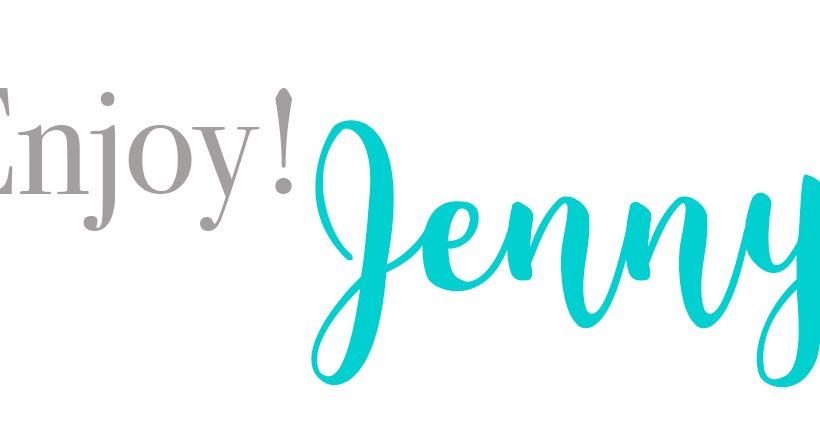 Pin for later!