Looking for some fun and easy DIY crafts your teen girls will actually enjoy doing? Here are some great projects teen and tween girls can make themselves.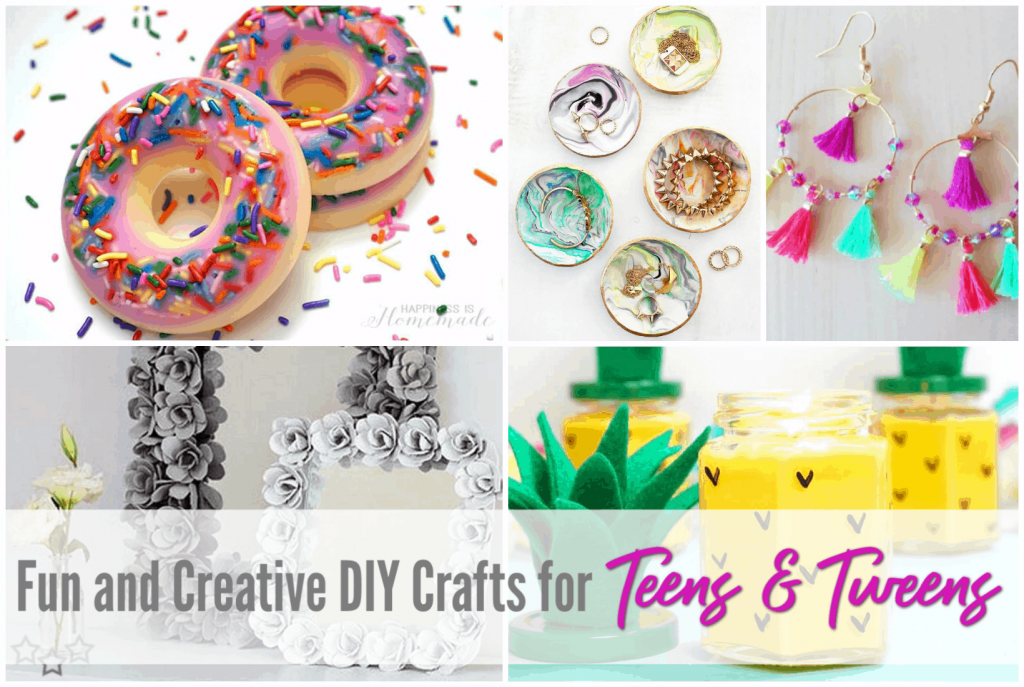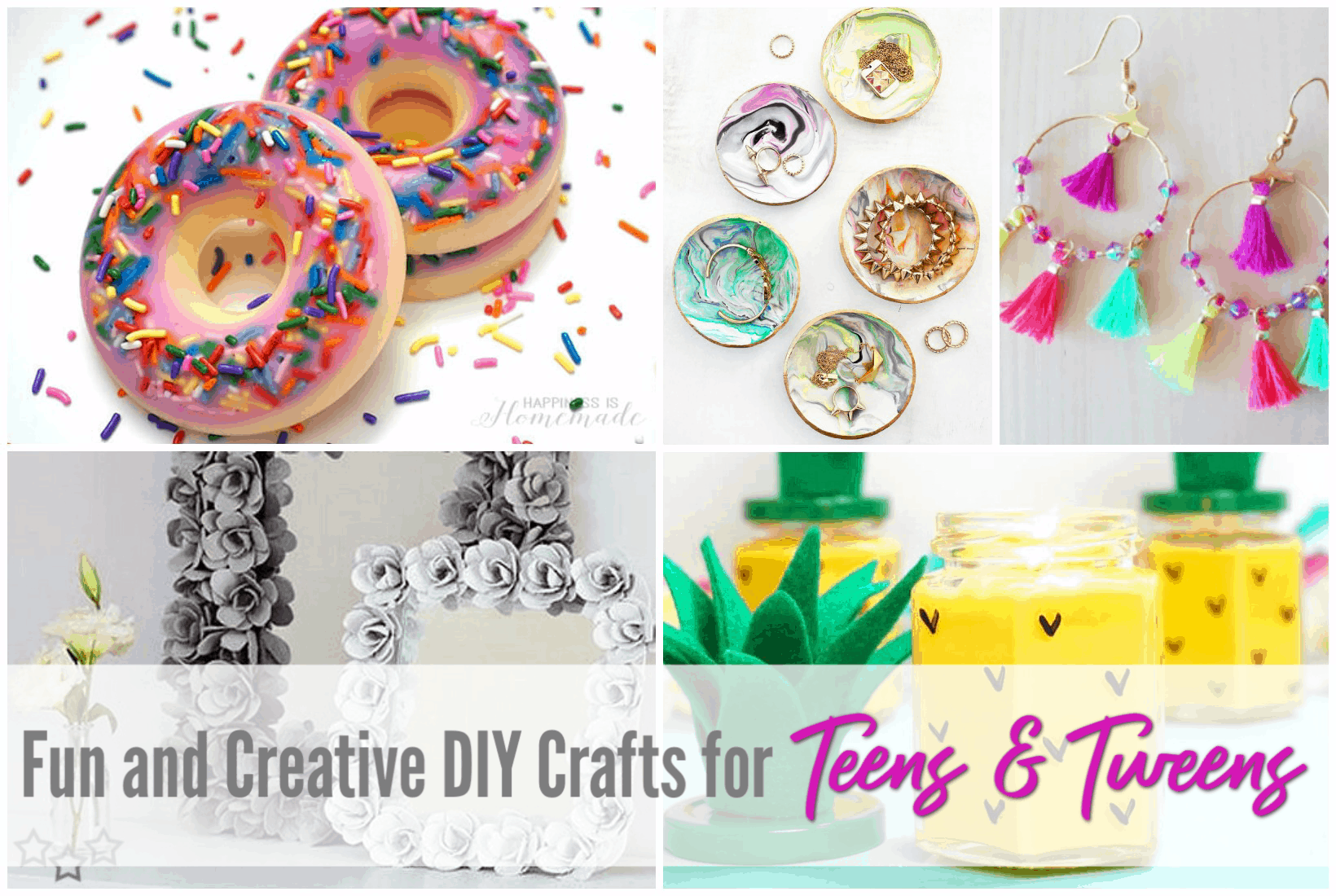 Fun and Creative DIY Crafts for Teens
School just let out for the summer and I'm about to have 2 tween girls at home… all day long. To keep them busy, I need some cool crafts for teens!
They are just a little too old for day camps anymore, and too young for me to force them to go get a job. So the are at that inbetween stage of just laying around the house on their electronics all day.
If I don't think of something fun for them to do, I'll go nuts…
Related: 20 Indoor Toddler Activities To Keep Them Busy
Crafts Teens Can Make with Their Friends or Sell
The great thing about this list of crafts for teens is that all these project ideas are actually cool in their eyes. No baby crafts here. So your teens can definitely do these projects with friends or by themselves.
Better yet, all these craft ideas can easily be made and sold. So your kid can make a little extra money and stop asking you for so much (ha! yeah right!)
Keep Reading: You can also make and sell Homemade Sugar Scrubs! Here are some great recipes for those!
The List of 25 Cool and Creative DIY Crafts For Teens
These 25 ideas of DIY projects will keep your teens and tweens busy all Sumer long!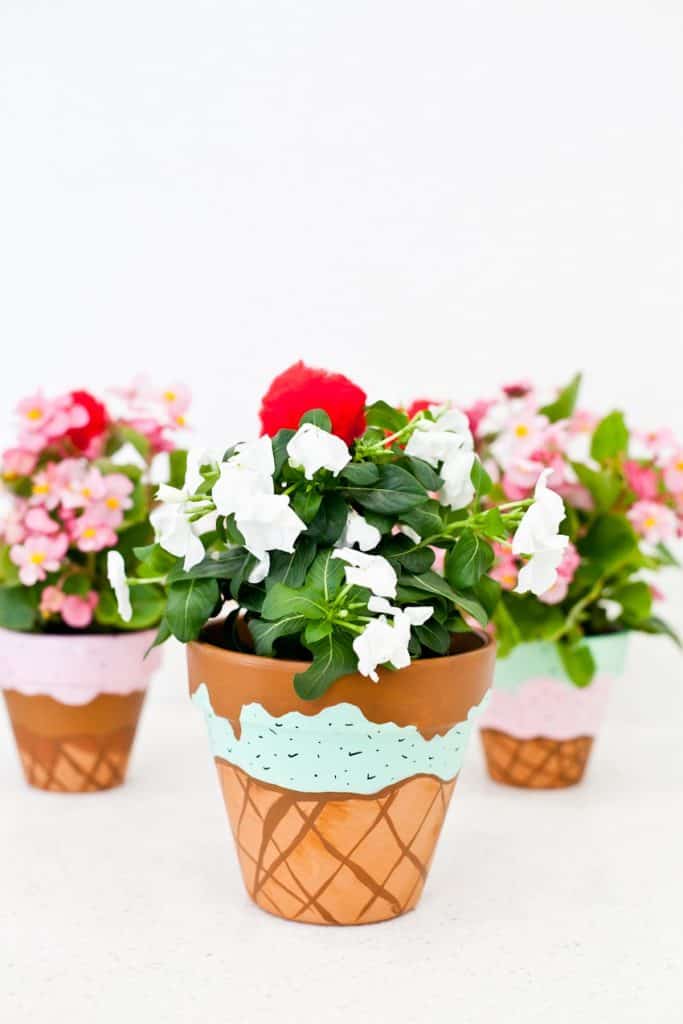 1 – Ice Cream Painted Pots – There are many creative ways to paint pots and your teens will love not only painting them but planting their own flowers too. These also make great teacher gifts!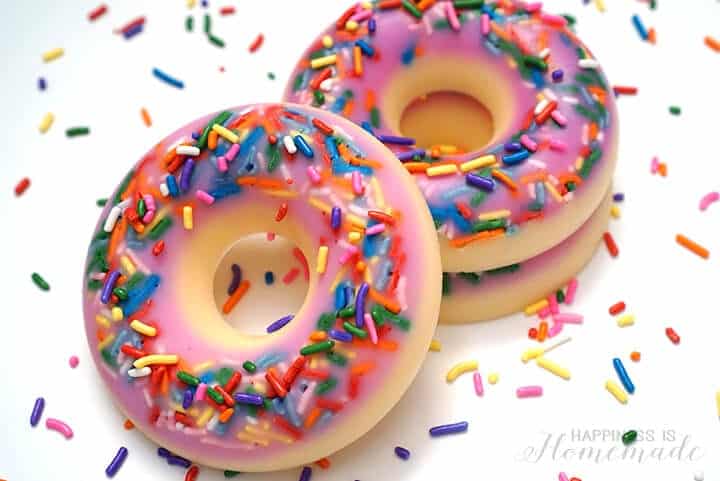 2 – Donut Scented Soap – Any scented soap would be fun to make but for some reason, donuts are super popular right now!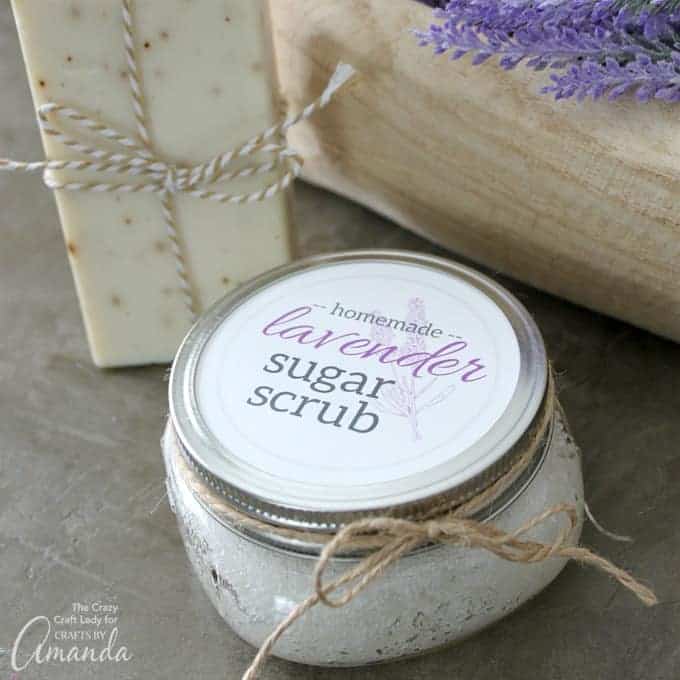 3 – Lavender Sugar Scrub – Teens love to feel pampered but need to do it on a budget. Have them make their own sugar scrub. Enough for some of their friends too.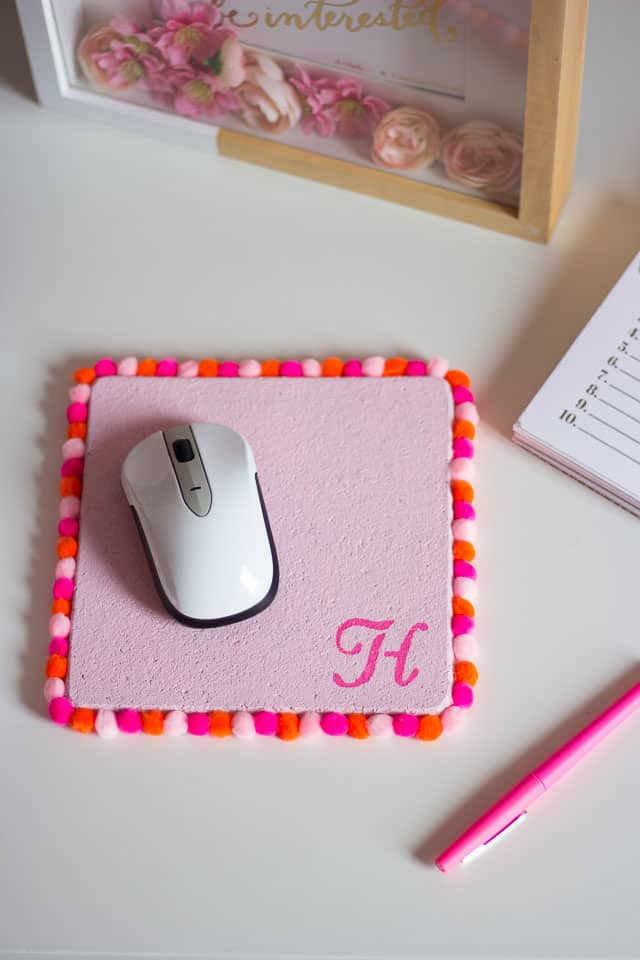 4 – Pom Pom Mouse Pad – Dress up their desk area with this fun and unique DIY mouse pads.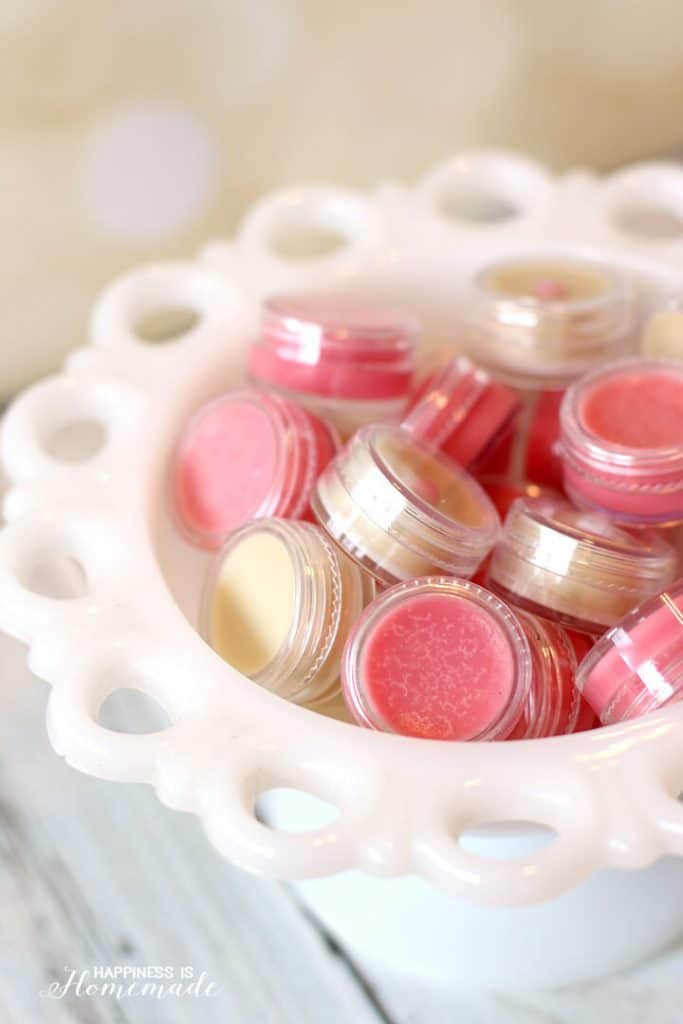 5 – 10 Minute Lip Balm – If they can't buy their own makeup, have them make it themselves!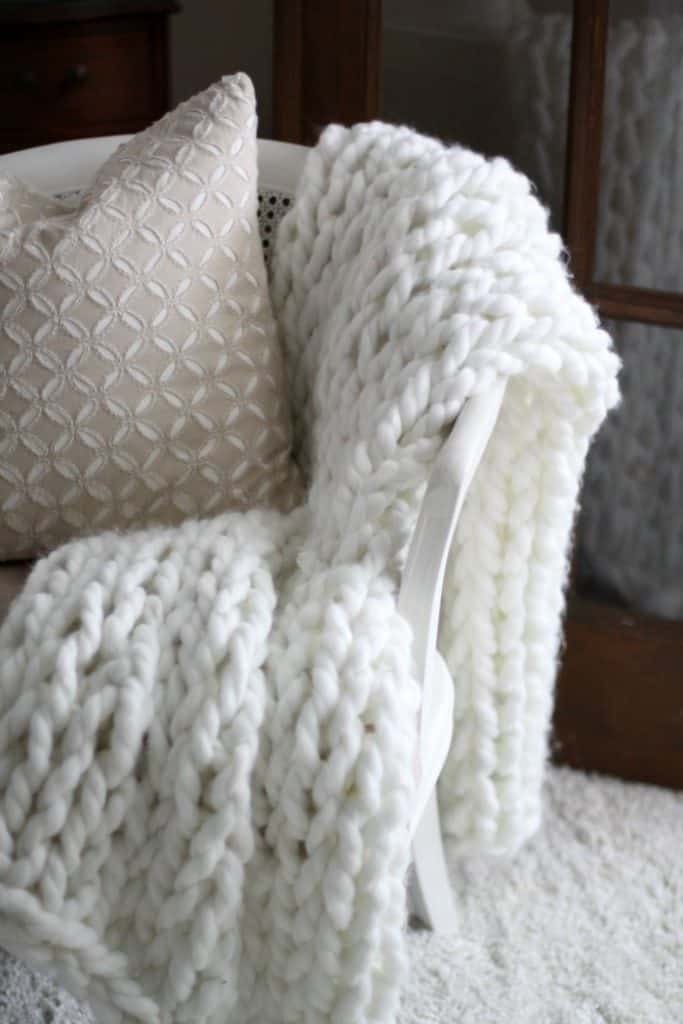 6 – Chunky Arm Knit Throw – Teens love giant blankets and now they can easily make their own with this easy DIY tutorial.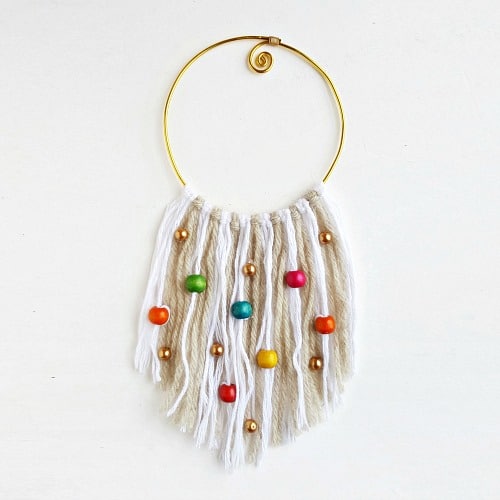 7 – Boho Yarn Wall Hanging – Vintage is back and teens are loving it more than ever. They will get a kick out of these great yarn wall hangings.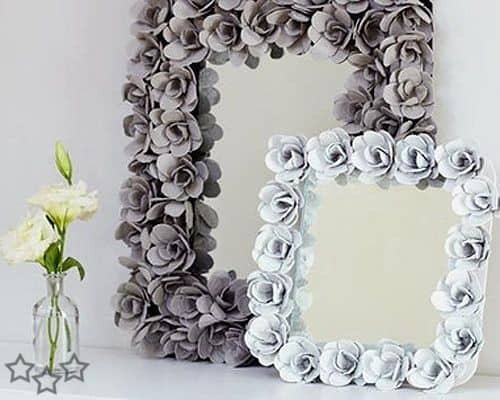 8 – Egg Carton Flower Mirror Frame – Help your teen glam up their room with this fun flower frame tutorial.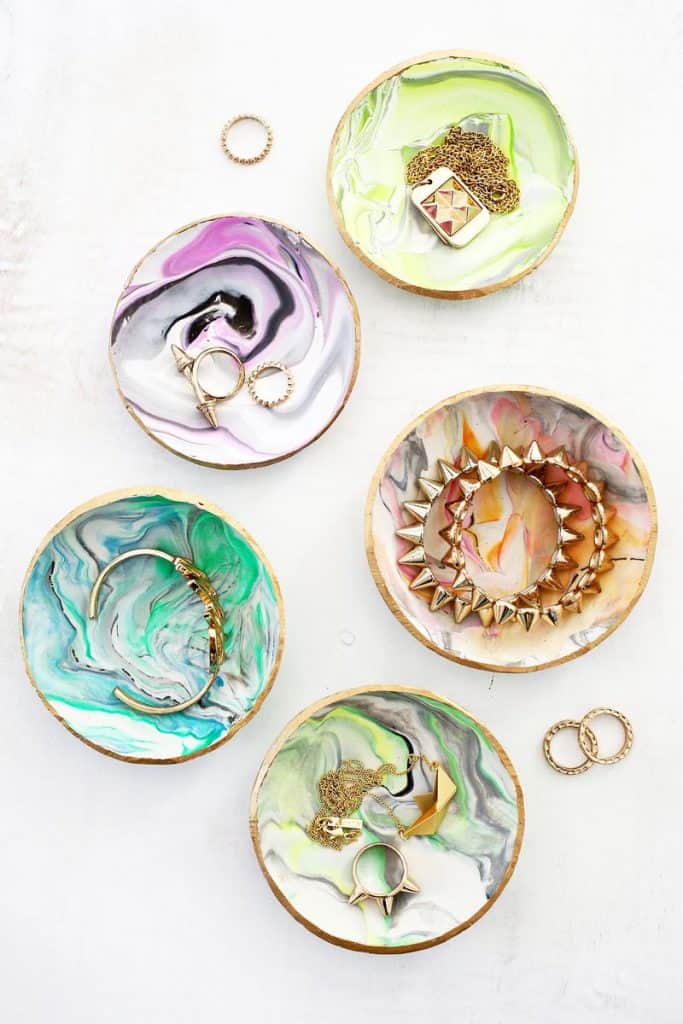 9 – Marbled Clay Ring Dish – These dishes make great gifts for all their friends and can easily be made for your teen to sell and make a few extra bucks.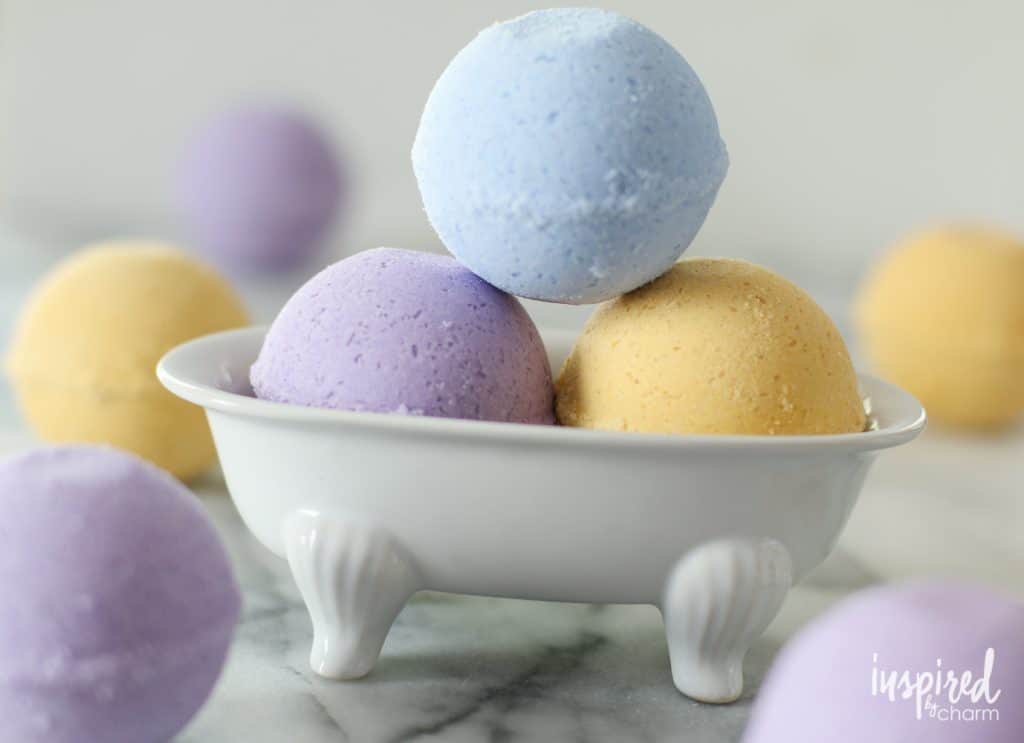 10 – DIY Bath Bombs – Another way for your teen to feel more pampered at home. Try these DIY bath bombs!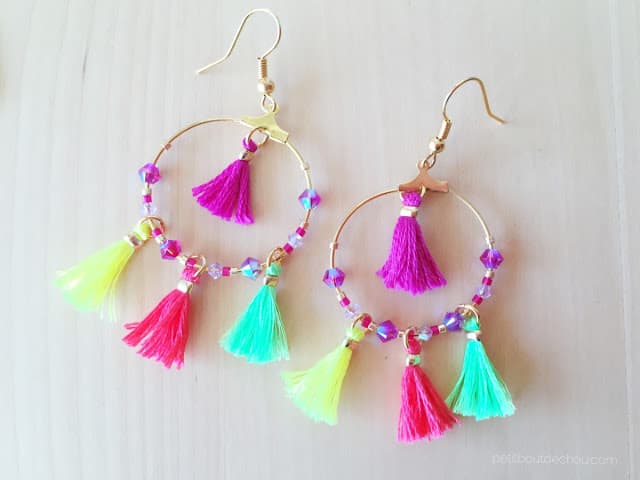 11 – Summer Tassel Earrings – Teens love accessories and this easy tutorial will be a great way for them to make some of their own.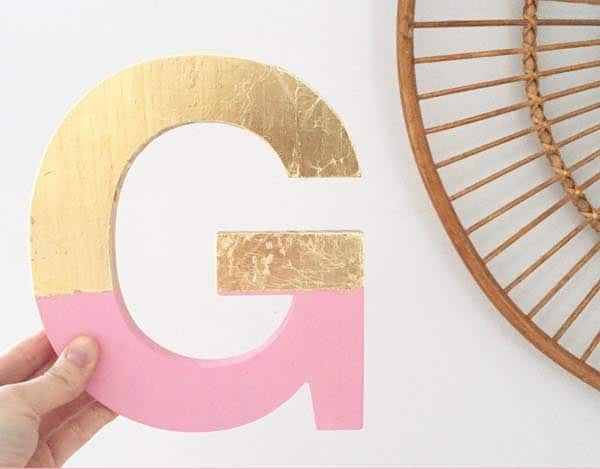 12 – Gold Foil Letter Art – A fun and easy way to decorate their room. They can make their name, initials, or just a fun saying.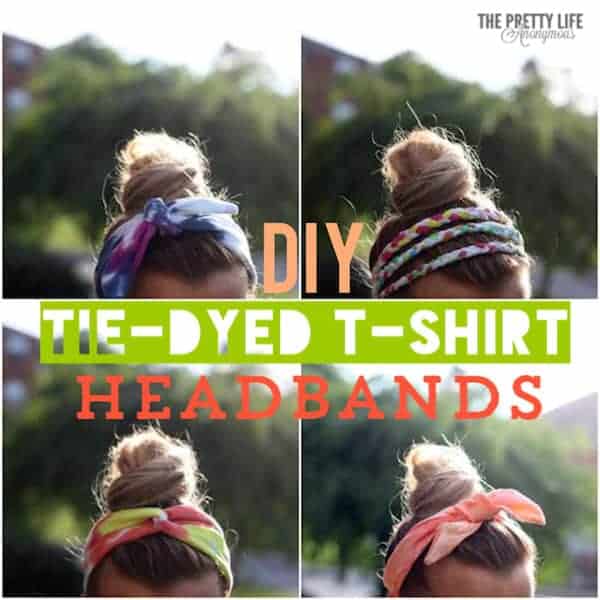 13 – DIY Tie-Dyed Headbands – Teens and tweens love tie-dye clothing. These headbands are perfect for their wardrobe.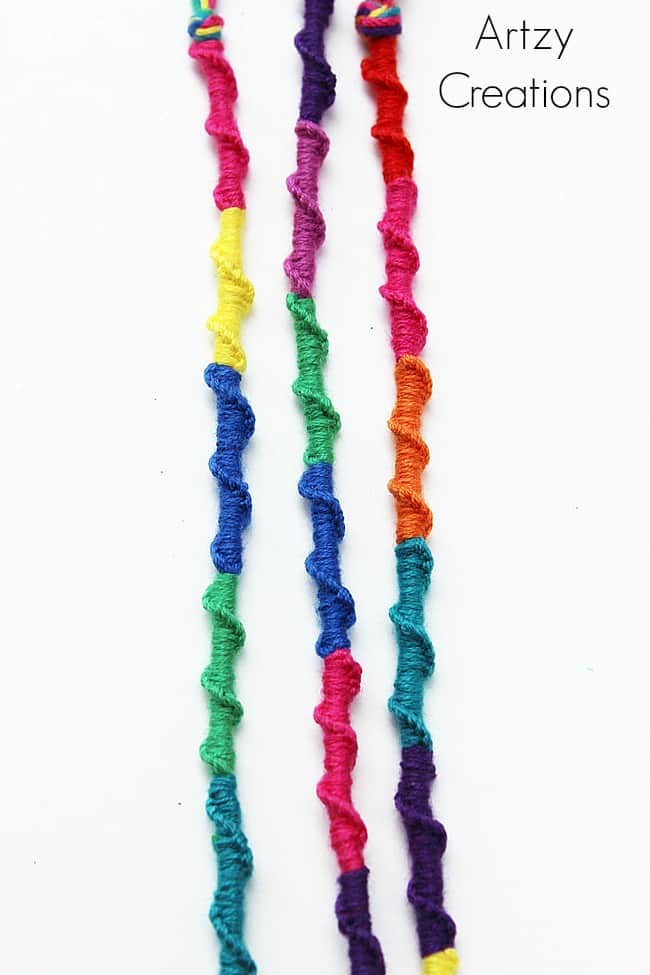 14 – Chinese Ladder Friendship Bracelet – Friendship bracelets have been around for many years and these new versions are even better.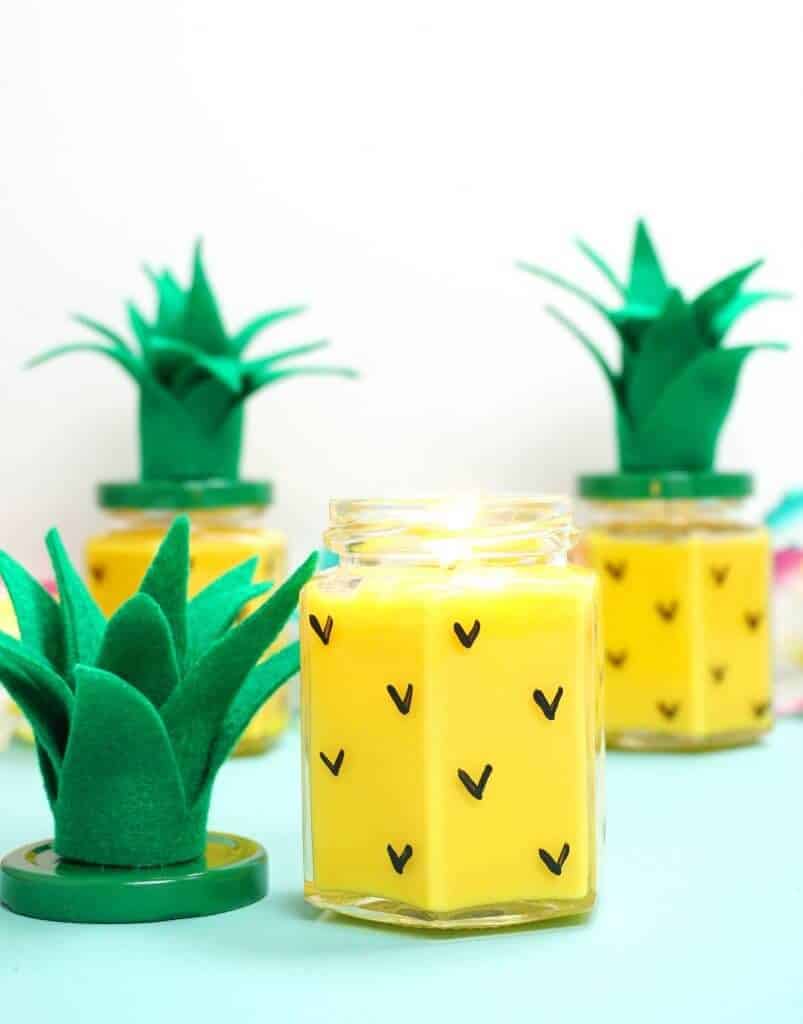 15 – Easy DIY Pineapple Candles – Making your own candle is a great project for teens and they will love the pineapple scent for summer.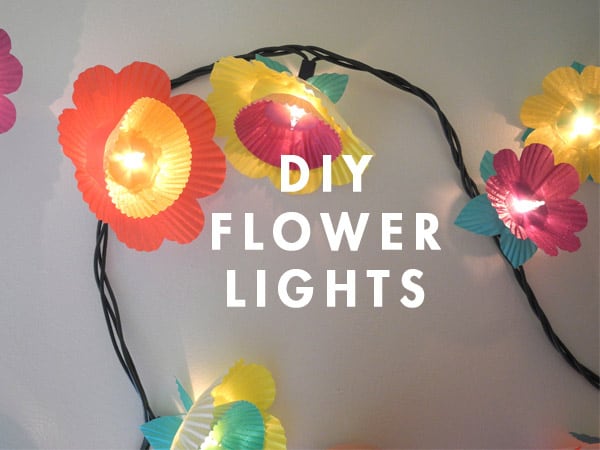 16 – Cupcake Flower Lights – Teens love decorating their room. This fun project is a great way to do so.
17 – Fabric Covered Books – They may not want to think about books during the summer, but they can do this fun craft to cover journals too.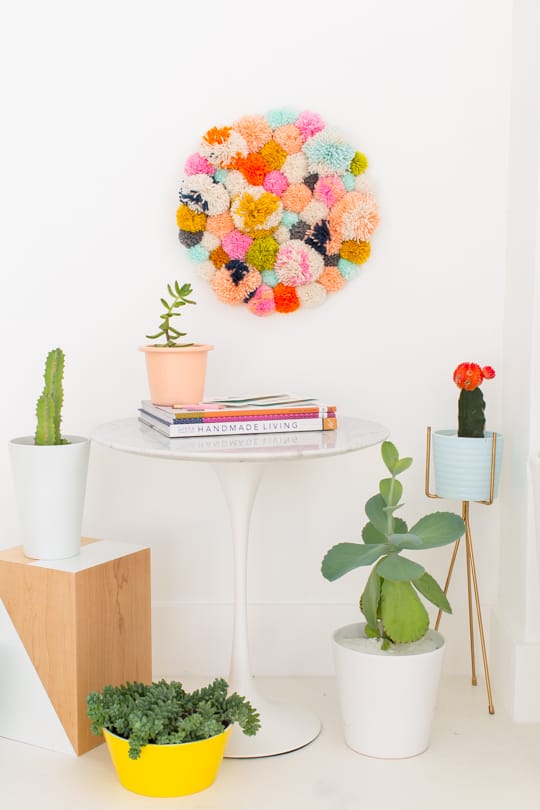 18 – Pom Pom Wall Hanging – If they need more inspiration for decorating their room, try this great pom pom wall hanging.

19 – Easy Dotted Sharpie Mug – Have them make their own mug and make one for a friend too.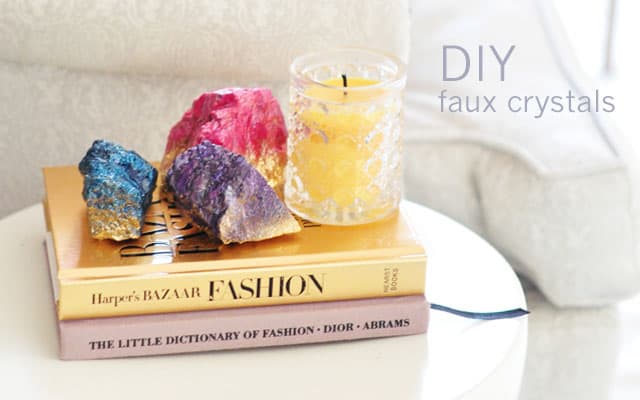 20 – DIY Faux Crystals – These unique crystals are a great accessory to any teen or tweens room.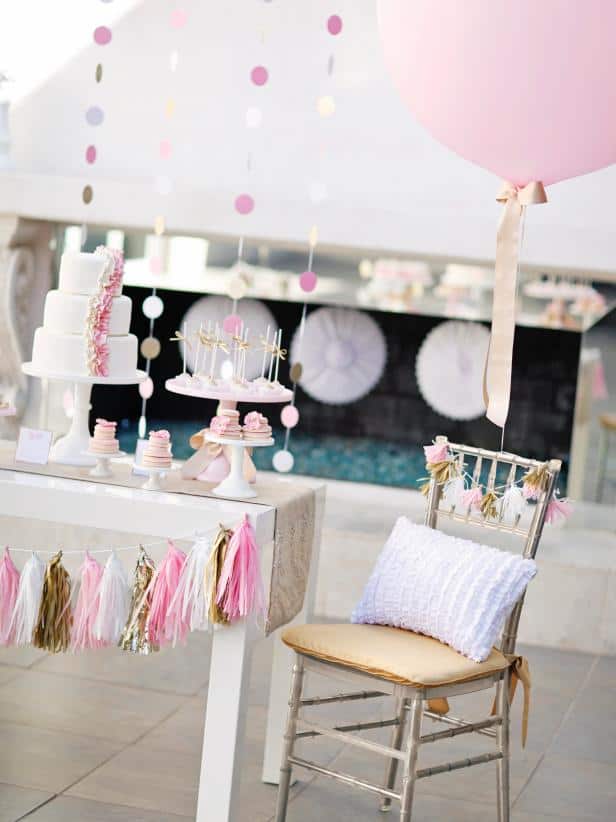 21 – Tissue Paper Tassel Garland – Tassel garland is a new trend that you see in a lot of rooms. Now your teen can make some of their own.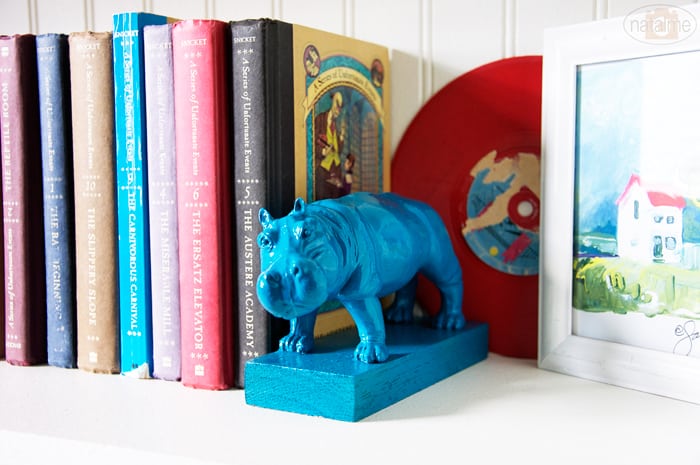 22 – Animal Bookends – These adorable animal bookends are super easy to make. They can also be made with any animal they find.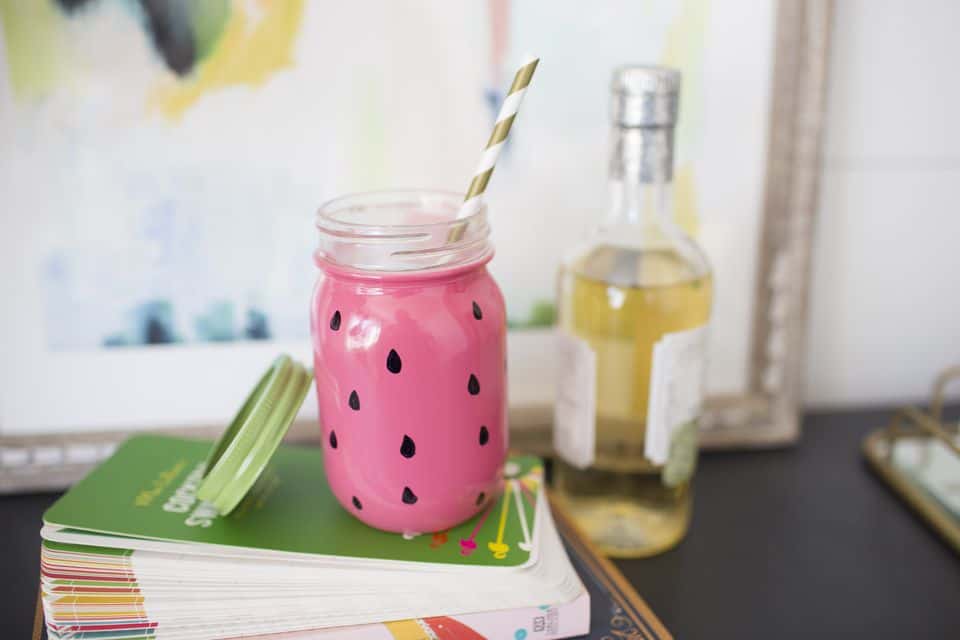 23 – DIY Watermelon Mason Jars – Keep with the summer trend by making these great mason jars. Use them to hold pens and pencils or even makeup brushes.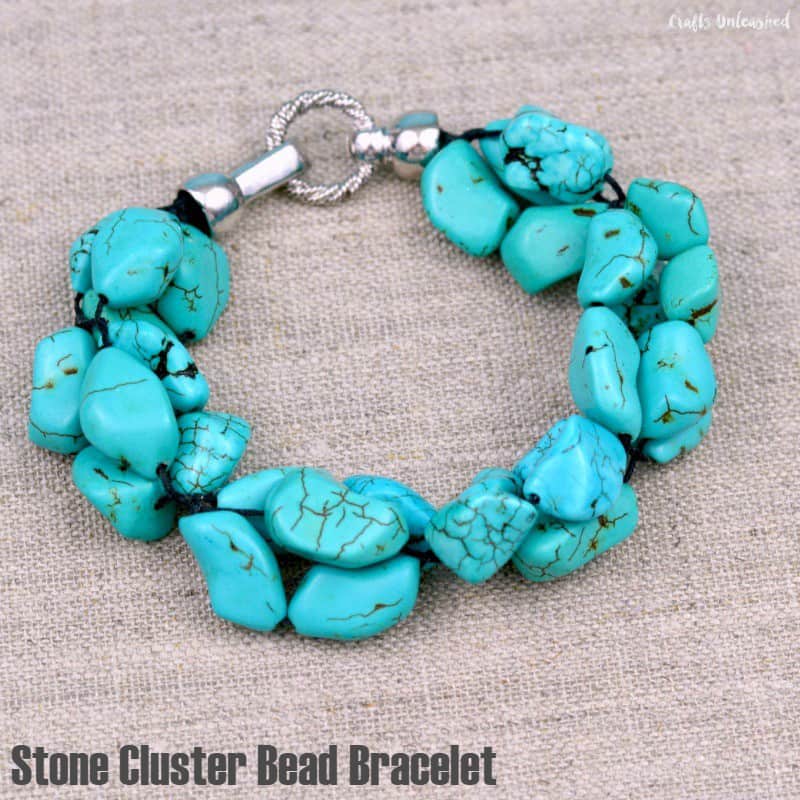 24 – Stone Cluster DIY Bracelet – Have your teen make their own big, chunky bracelet with this easy DIY tutorial.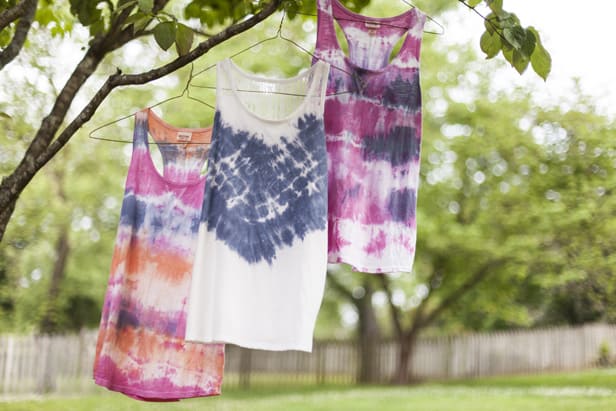 25 – Tie Dye Anything – If they are not into headbands (or if they love the headbands so much!) than they can learn to tie-dye anything!

Finding Fun Crafts For Your Teen
This list of fun and easy DIY crafts for teens and tweens will keep your kids busy all summer long and bring out their creative side!
You Might Also Be Interested In: