Keep toddlers entertained with this list of 20 mess-free Toddler Activities they can do at home. All these activities will keep a toddler busy and use items you probably already have at home!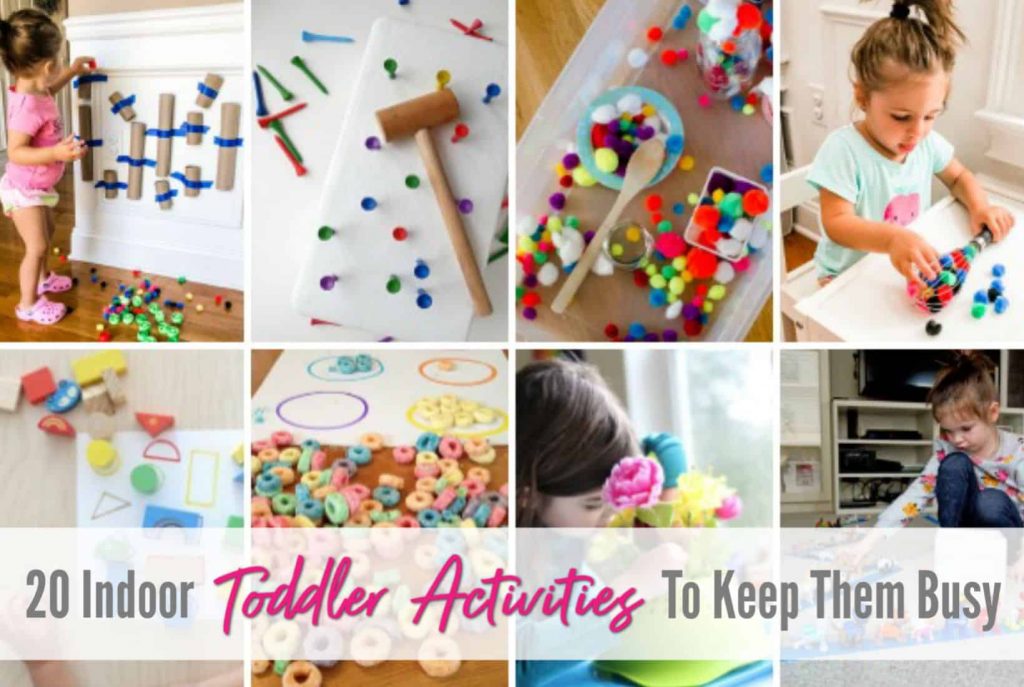 Super Easy Toddler Activities
Keeping a toddler entertained can be an extremely difficult task. And you can try buying tons of fancy toys but those won't keep them busy anymore than an empty box would.
It can be quite a task to keep them busy and sometimes… ain't body got time for that!
As a work from home mom, it became essential for me to find acititives for toddlers to do at home so that mama could get a little work done.
Even if you're not a work from home mom, there might be moments where you just need to keep those little cuties busy. For your own sanity! You know, so you can cook dinner, do some laundry or even just use the toilet without them bugging you (keep dreaming!).
This list of easy activities for 2-year olds it just what every mother of a toddler needs!
The majority of supplies you need can be found around your house. But if you don't have a particular item, don't worry! I'll provide you with a link where you can buy whatever you need so you can have it shipped right to your door.
Related: How To Be a More Patient Mom
Supplies Needed For Toddler Activities
Most items you'll be able to find at home, but it's always good to be prepared! I highly recommend getting yourself a Craft Kit. It's like a one-stop-shop for all your toddler crafting needs at a super affordable price.
Here are some more items it would be beneficial to have around to be able to whip up an activity at the last minute.
Toddler Activity Supplies:
As far as household items, it's always good to make sure you have white rice, saran wrap, plastic zip-lock baggies, pipe cleaners. You do a lot with these basic items!
Fun and Easy Toddler Activities For Home
Get ready to enjoy some free time! (Even if it is only for a few minutes). These fun activities are sure token your toddler entrained and even help their sensory and motor skills. If you are looking for ways to keep toddlers busy… this is for you!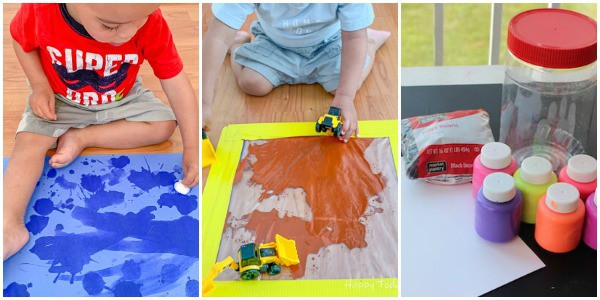 Toddler Painting Activities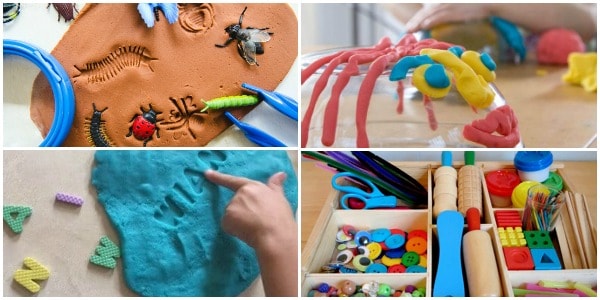 Toddler Play-Doh Activities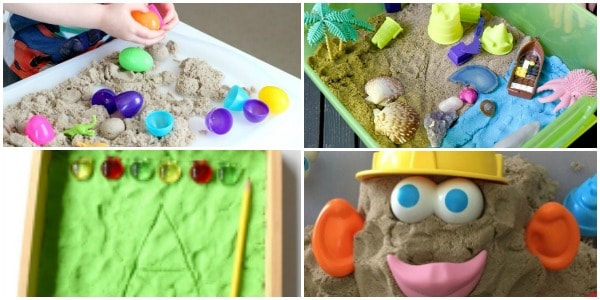 Activities With Kinetic Sand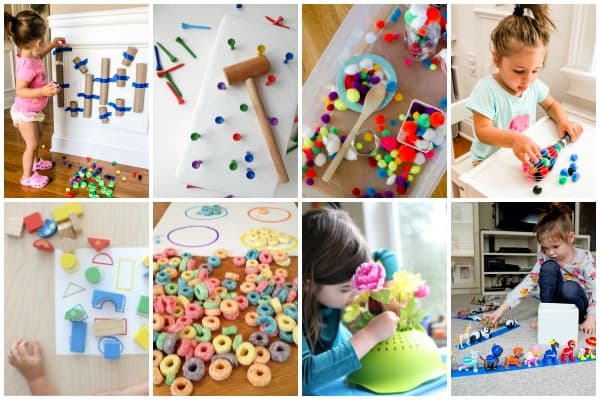 Other Easy and Fun Activities for 2- Year Olds
No-Prep, Mess-Free Ways to Keep Your Toddler Busy
Learning how to keep your toddler busy may seem like an impossible task, but its not! With some simple materials you most likely have at home, you can create tons of fun and easy toddler activities that will keep them entertained for hours!
Do you have any other toddler activities your child loves? Please share in the comments below!