You don't need to throw a big lavish party to celebrate your Childs birthday. These 20 simple and meaningful birthday traditions will make your kid feel extra special and create memories they will never forget.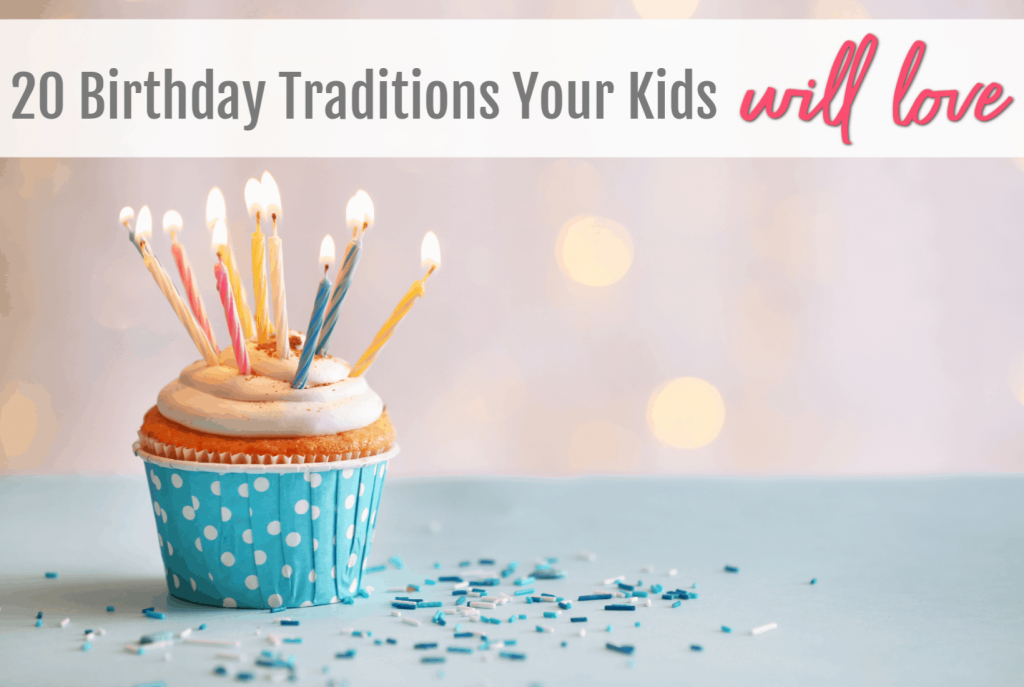 How Can I Make My Kid Feel Special on Their Birthday?
Every year, I struggle with what gifts to give my daughter for her birthday. Everything she wants is super expensive, or stuff I know she won't play with again a week from now.
So trying to find something memorable and meaningful for her birthday has become quite the challenge. Until I sat back and started to really think about what I remembered from my own childhood birthdays.
Looking back, I can't remember a single gift I got year after year when I was growing up. But I can remember the small traditions my mother started for me.
Getting to pick whatever we wanted for dinner was always a favorite. And that I carry on with letting my family choose any restaurant they want for their birthday celebration.
So it became my mission to find unforgettable, and meaningful traditions to celebrate my daughter's birthday. Simple ways she will feel extra special, and memories she'll carry on to her own daughter one day.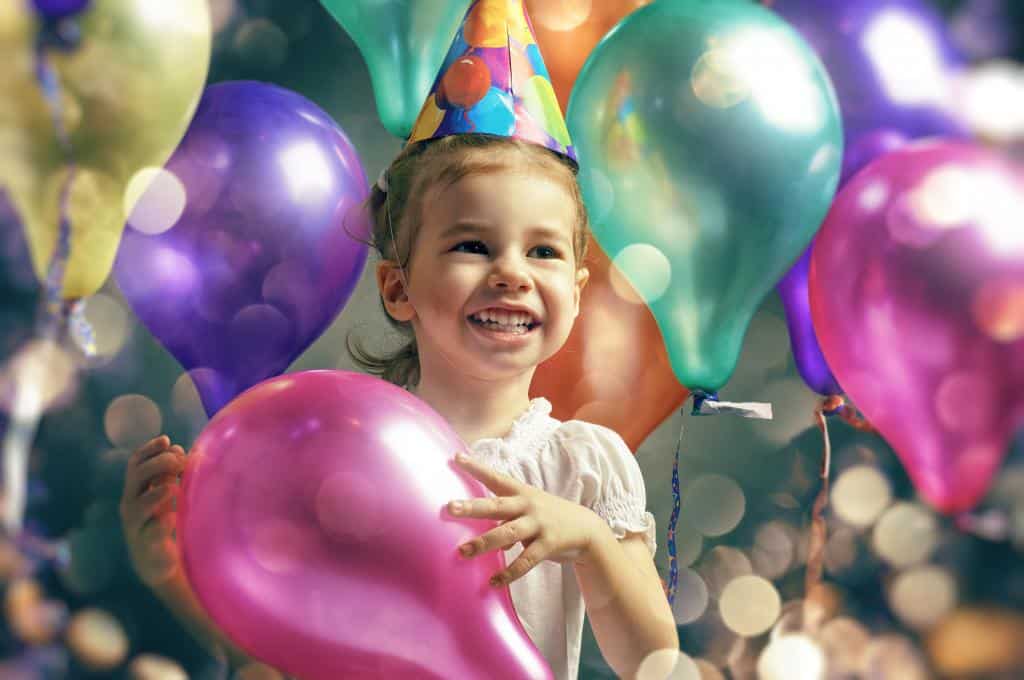 20 Memorable Birthday Traditions your Kids Will Love
1 – Make a Birthday Countdown
You can make your very own birthday countdown or buy one like this. You don't need to start super early and drive the whole family nuts. Even just 10 days before their birthday, or once their birthday month starts, it's fun to count down each day until the big day arrives!
2 – Have a Special Birthday plate
Buy the family one really cool special birthday plate that only the birthday boy or girl gets to use each year on their big day. They get everything from breakfast and dinner to snacks served to them on the special plate. And the tradition can be passed around to each member of the family.
3 – Create a Balloon Avalanche or cover their floor with balloons
You've seen the doors covered in balloons just waiting to fall on the kids when they open their bedroom door. But if your kid is anything like mine and would FREAK if the door was shut, try just covering their floor with balloons. They'll love jumping down and into a pit of balloons on their birthday.
4 – Door full of positive sayings
I saw this as an idea for Valentines day and started doing it for my daughters birthday. I cut out about a dozen or so hearts out of construction paper (pink, red, purple, etc) and write something positive about my daughter on each heart. Then I tape all the hearts to her door so she can see every great thing I think about her.
5 – Write a letter to your child
Before their birthday, sit down and write a letter to your child about the year they just had. Describe some things they went through, good or bad. Areas where they grew or learned something. An accomplishment you watched them achieve. Or your favorite memory of them from that year. Read it to them, and then put it away. Give all the letters you wrote to them over the years to your child on their 18th birthday.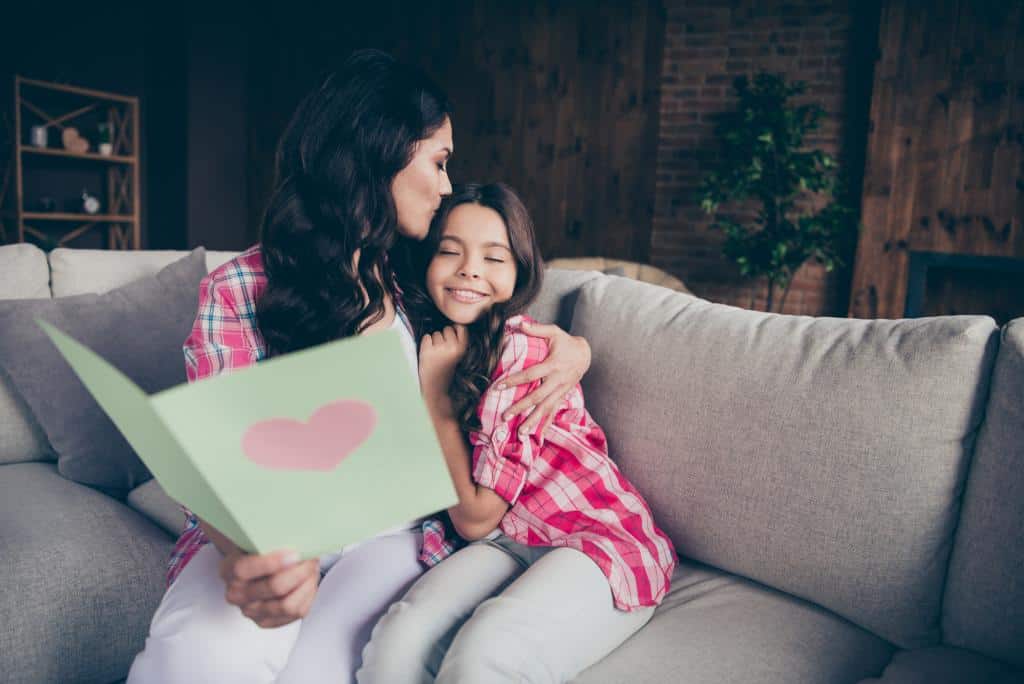 6 – Write Birthday messages on your car
Find some fun Window Markers and write Happy Birthday messages all over your car windows for when you drive your child to school. You can also use them on the bathroom mirror, or even their bedroom window as a fun and memorable surprise!
7 – Hang a birthday balloon banner
I love this simple and affordable birthday balloon banner that you can hang in your child's room or around the house to celebrate their big day! They are even reusable to save and use every year.
8 – Serve them breakfast in bed
Who doesn't like being treated like a queen? Whip up their favorite breakfast (even if it's just donuts) and serve it to them right in bed on a fancy tray. This affordable bed tray is perfect because the white top allows you to write messages on it with colored expo markers.
9 – remember the year
Look back at events that happened that year and collect memories from it. It could be anything from world events, to significant events in your child's life. They will have a nice book or newspaper clippings or written messages to remember each year of their life.
10 – Do a birthday Interview
Birthday interviews are the best! Sit down and ask your child a whole bunch of questions on what they feel like on each one of their birthdays. It's fun to compare the responses over the years and see how their feelings changed about things like what they want to be when they grow up or what their favorite food is.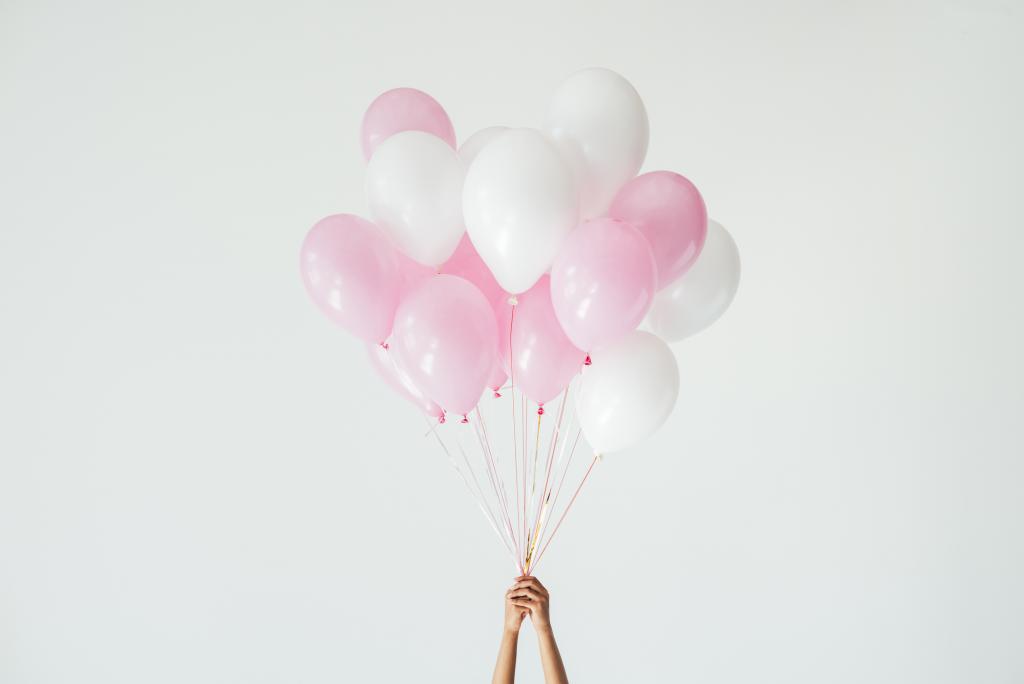 11 – Plant something
Every year on your Childs birthday, plant something. Whether it's a tree, a bush, or even just some flowers. Together, you can watch it grow just as you watch your child grow too.
12 – Let them pick dinner of their choice
Every year growing up, my mom let us pick the dinner menu on our birthdays. Every year I picked cheesy hotdogs with mac n cheese. And every year my family ate that meal. I'll never forget it! Let your kid pick the menu… no matter what they choose!
13 – Make a birthday scrapbook
Scrapbooks are fun and don't just have to be for adults. Every year, buy your child a small scrap book and have them put together a collection of memories that happened over the last year of their life. How fun will it be when they turn 18 and have 18 little books of memories!
14 – set up a present scavenger hunt
You don't need to buy them a ton of gifts to do this. You can wrap anything from little pieces of candy to small toys and treats. Hide them around the house and create a scavenger hunt so they have to find each one.
15 – Gift Wrap Their Lunch Items.
If they are of school age, they will get the biggest kick out of you wrapping each of their lunch items and placing them in their lunch boxes as shown here. They will get all the attention from their friends and have fun unwrapping each item.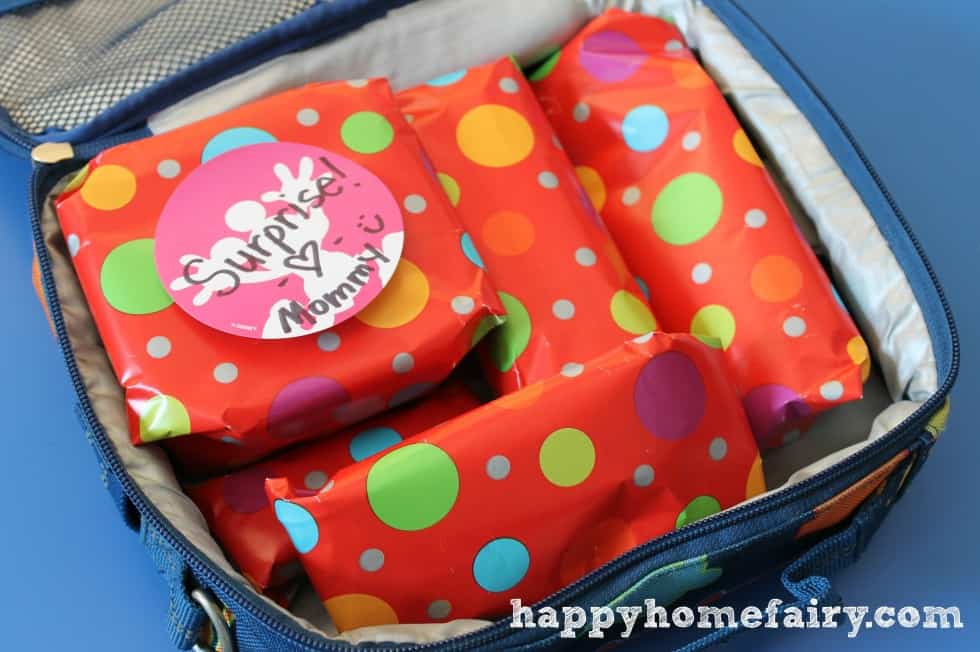 16 – make birthday coupons
Parents get homemade coupons as gifts so why can't kids? Make them a small coupon book of things they will love. Extra TV time, dinner of their chouce, stay up an extra 30 minutes late, one day with nbo chores, etc.
17 – look at old photos
My daughter LOVES going through her baby book and looking at the photos. So every year on her birthday, we pull it out and go through it. I not only show her all the pictures, I tell her stories from when I was pregnant and when she was just a newborn.
18 – pamper your child
It doesn't matter how old you are, everyone loves to be pampered. Give your kid a face mask for their birthday, do their nails, rub their feet, give them a big bubble bath with candles. You can even try making them a fun mocktail. My daughter loves the sparkling grape juice and calls it her 'fancy drink'.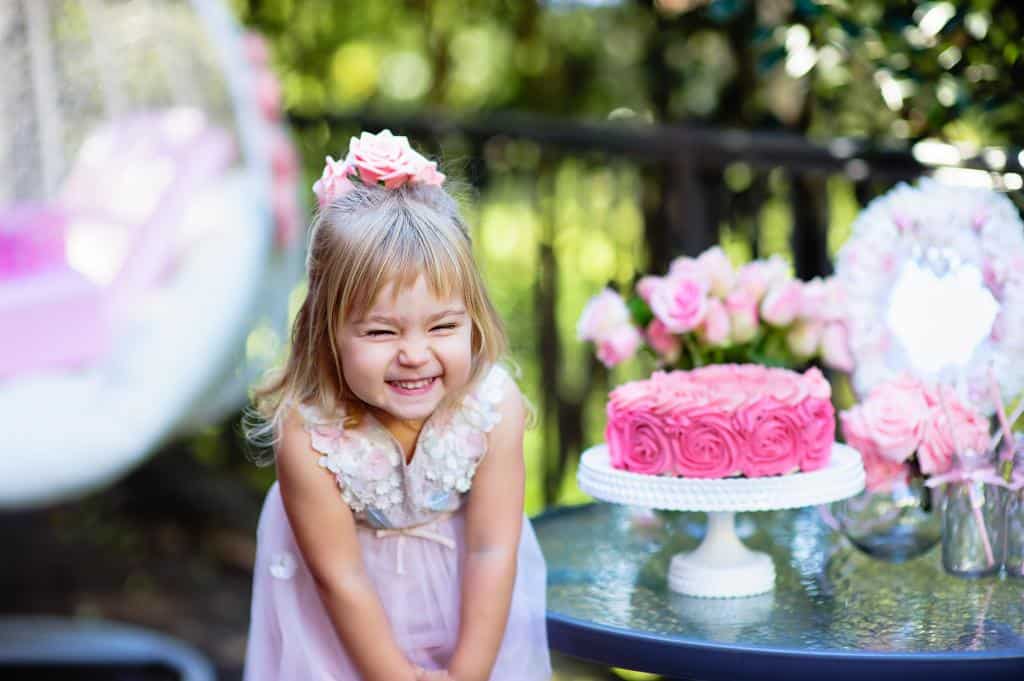 19 – do a random act of kindness
Teach kids to be grateful for what they have and that some people don't get to celebrate birthdays. Every year, have them pick out a gift from a store and donate it to a kids shelter, so another kid can celebrate their birthday too.
20 – Make a birthday wish for next year
Before the day is done, have your child make a wish for the next year of their life. It could be a goal they want to accomplish, a dream they want to come true, or just a simple prediction of what the next year will bring. Have them write it down and hold onto it until their next birthday!
What Birthday Traditions do you celebrate with your kids? Let me know in the comments below!
Related Resources: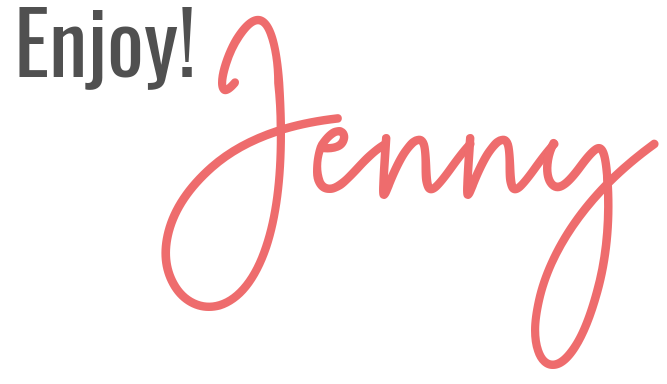 Pin for later!