Craving a Cupcake? Try making some that are as fun to look at as they are to eat with this delicious list of fun cupcakes your kids (and you!) will LOVE! Perfect for birthday parties or classroom treats, you will be Mom of the year with these unique cupcakes!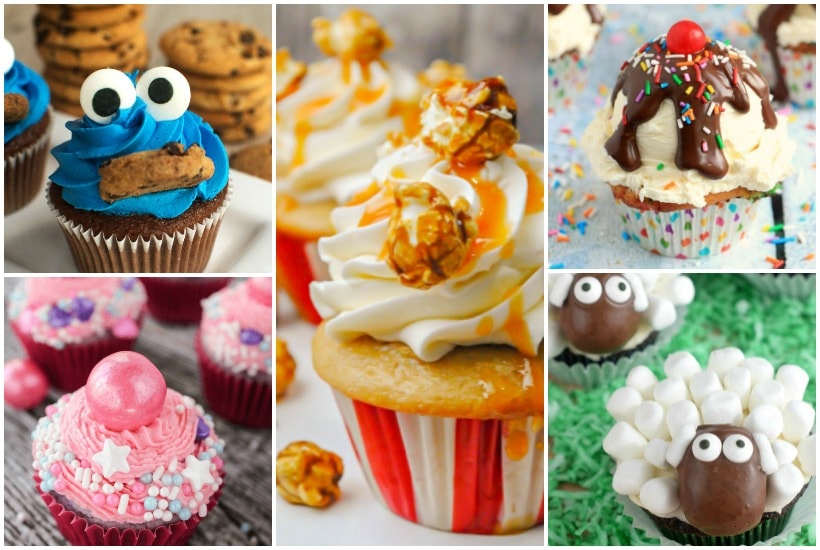 Fun and Creative Cupcakes for Kids
It's summer vacation in our household and to keep the kids busy, we've started some baking projects! But grabbing the same old box of cupcake mix is becoming too boring… for me and the kids! So instead, I came up with a list of the cutest cupcakes for kids.
If you have bored kids at home, or you just want to make something to really impress their friends, try a few of these cupcake ideas. You can have each kid select their favorite and make a new one each week.
You don't need to wait for an excuse like a party to make these. These fun cupcakes for kids can be made at any time just as a fun project.
Or if summer is already over, try making these for a bake sale or a fun school event. No matter when you decide to make these cute cupcakes, you will have some kids who think you are the coolest mom ever. Score!
Cutest Cupcakes for Kids
These are some of my favorite cupcakes that my kids LOVE. Enjoy!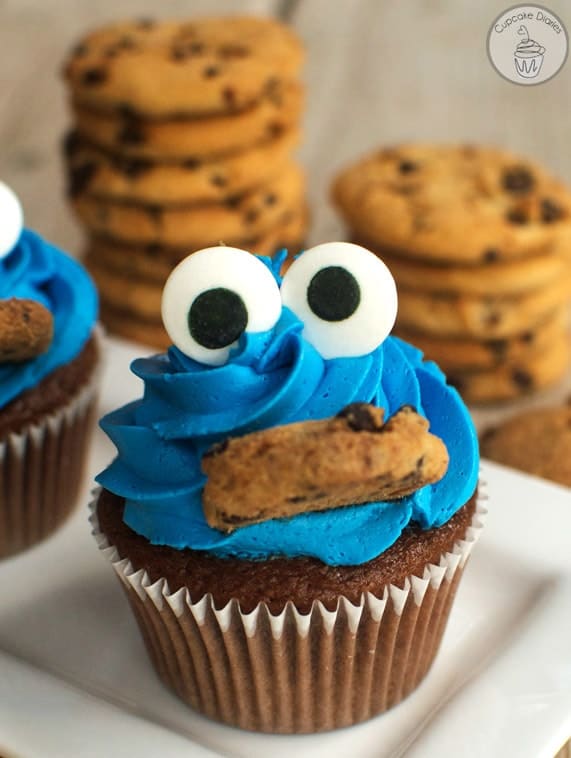 Cookie Monster Cupcakes. Who doesn't love Cookie Monster! Everyone loves this adorable monster who has been around our whole lives. But even better than one of our favorite characters is the fact that he has a cookie in his mouth. So kids get a cupcake AND a cookie!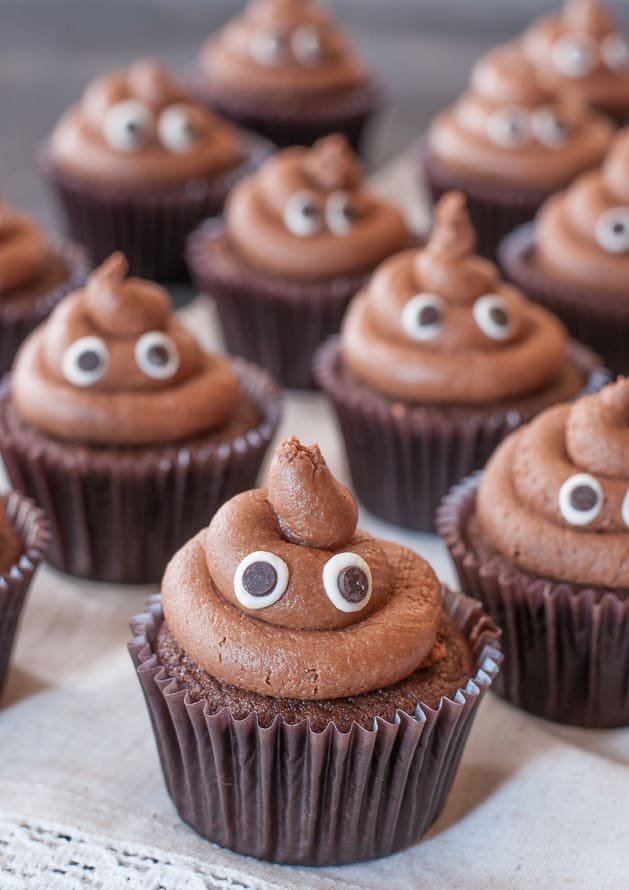 Poop Emoji Cupcakes. Emojis are everywhere and the poop emoji is the most popular. So make your kids laugh with this stinky yet cute cupcake idea that will sure to bring smiles to all their friends. Not to mention it's one of the easiest on the lists to make.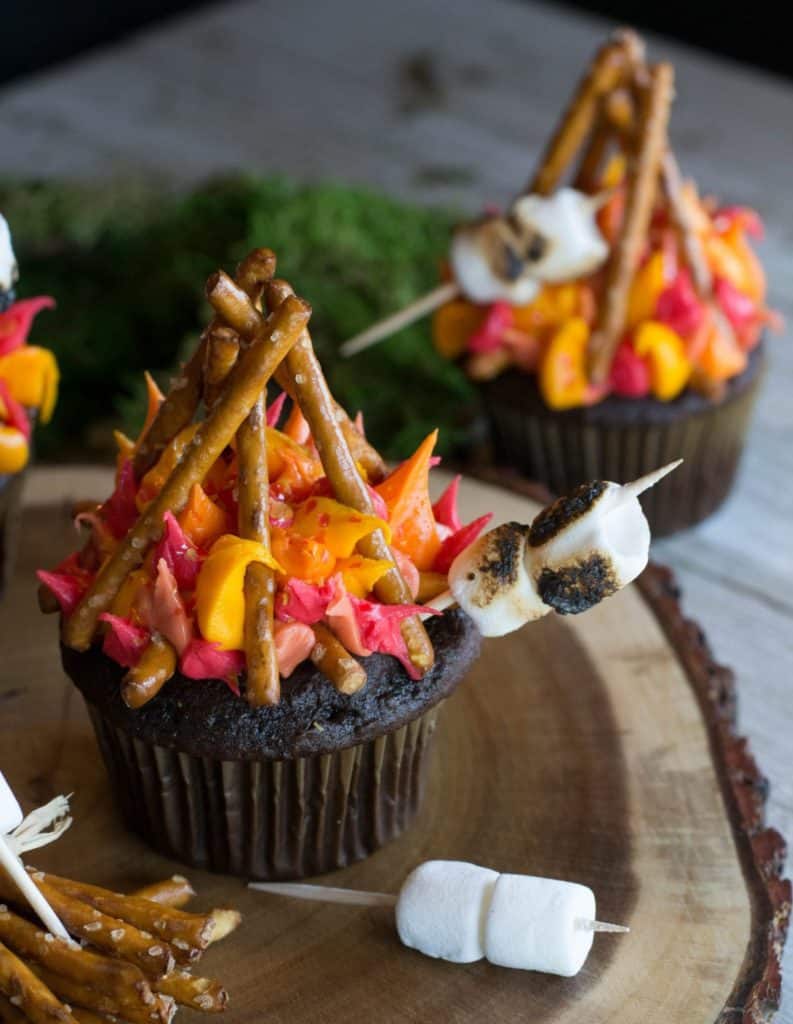 Campfire Cupcakes. My kids love camping. Ok, our whole family does. So these super creative campfire cupcakes will make everyone think of their favorite camping days. Even better, make them for your next camping trip. Your fellow camping friends will love you!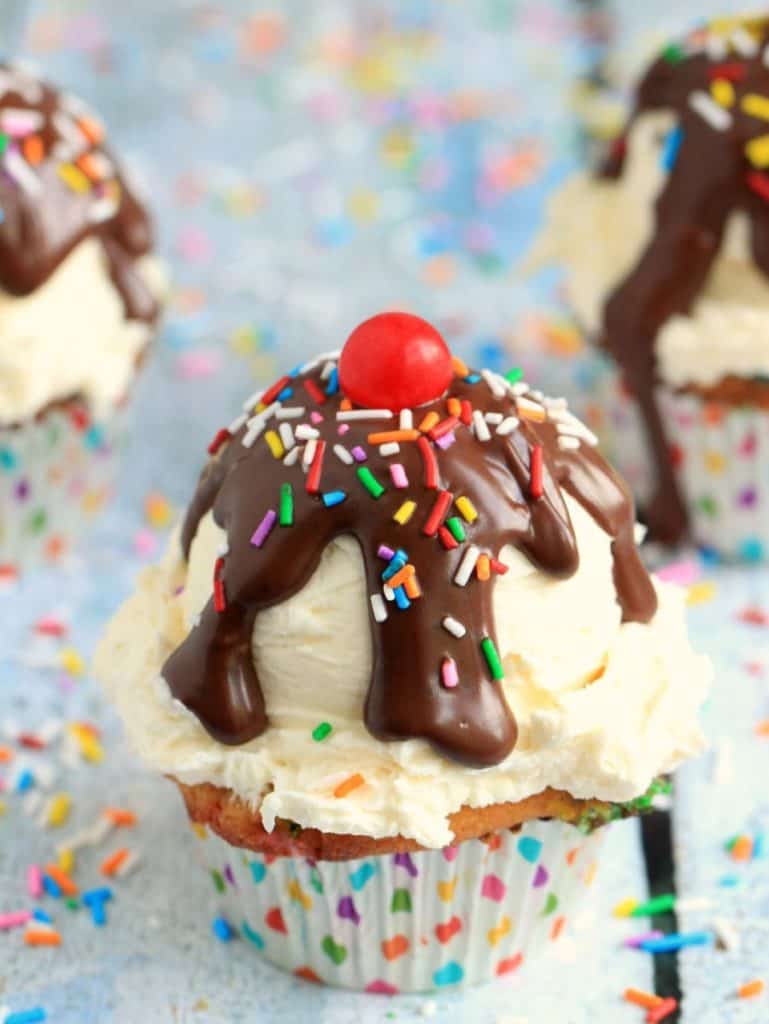 Ice Cream Sunday Cupcakes. Oh yes, please! Ice cream and cake go together like peanut butter and jelly. So this combination in the same cupcake is a genius idea. The kids will go nuts over this fun idea. And speaking of nuts… add a few of those too!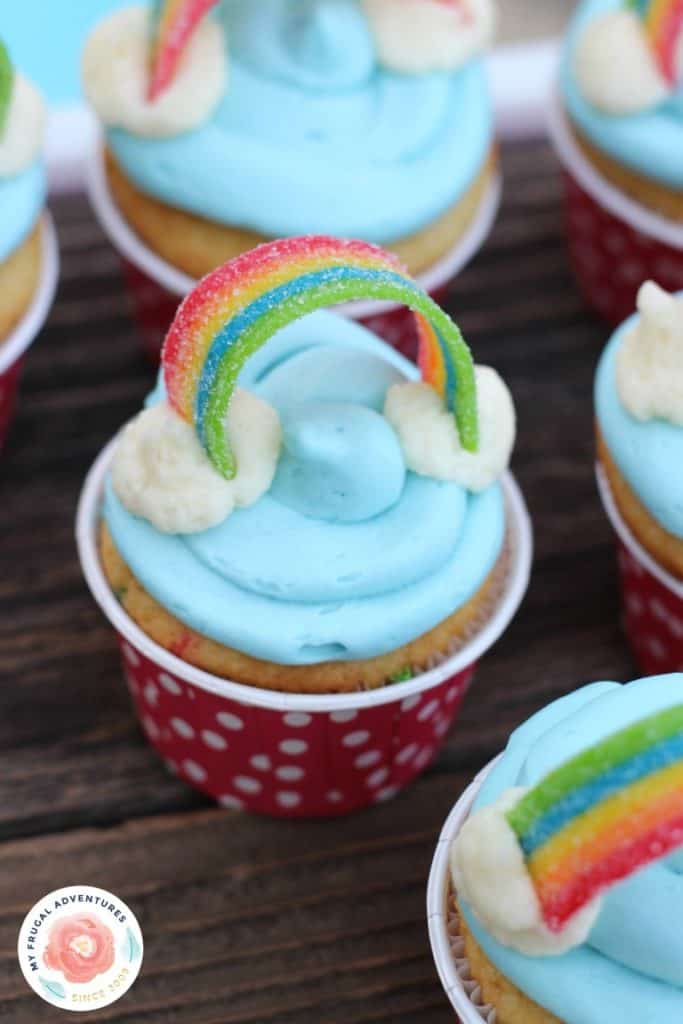 Rainbow Cupcakes. Rainbows are a fun idea for kids young to old. Not to mention most kids have a weird obsession with sour candy. So adding these sour rainbows on top of a delicious cupcake will make any candy lover happy.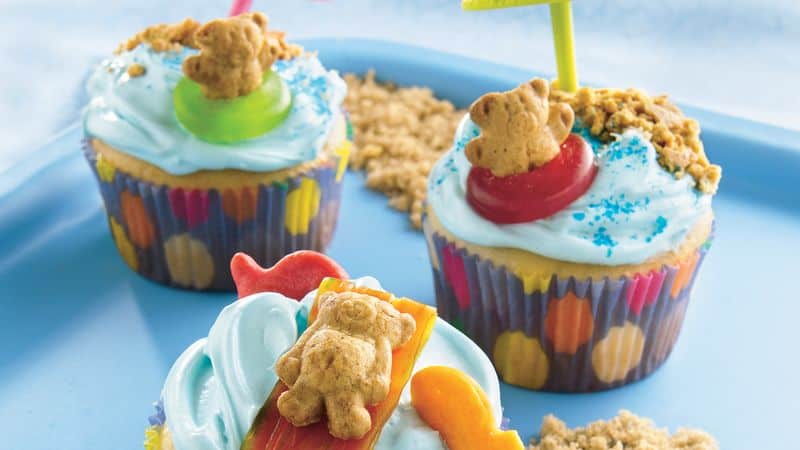 Teddy At The Beach Cupcakes. Perfect for your beach or pool days! Having a pool party? This will make the perfect dessert! And they are super easy and fun for the kids to decorate themselves since every cupcake can look different. Even make a fun game out of different things the teddy can be doing on their little islands.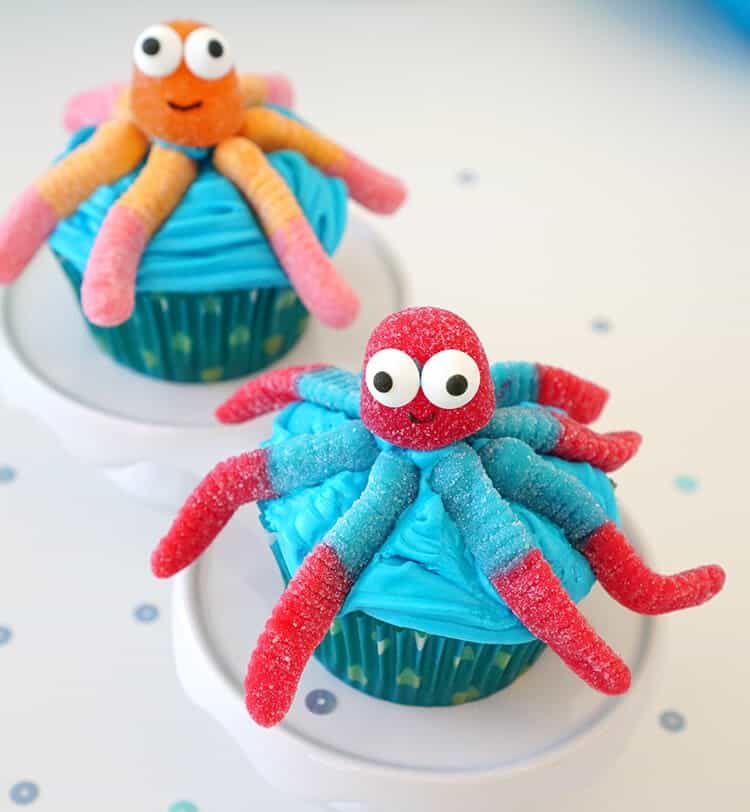 Octopus Cupcakes. An octopus is just a super fun animal. I mean, who doesn't love all those legs! Kids will be highly amused with all the gummies used to make this great treat. And you don't have to stick to these exact ingredients. You can even try it with Twizzlers or any other long cany that would work.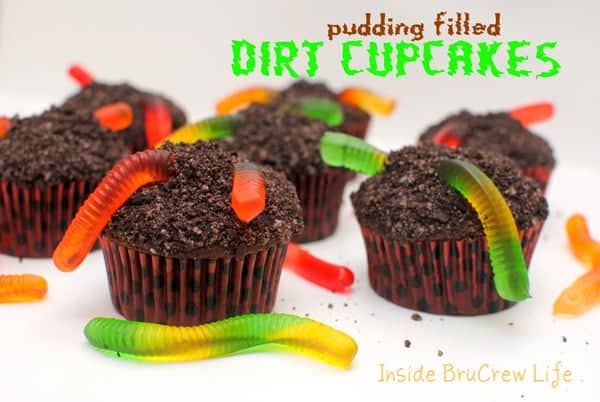 Pudding Filled Dirt Cupcakes. We all tried worms in dirt as kids and now there is a fantastic cupcake version of it. You've got pudding, you've got oreo pieces, and you got it all in a cupcake with some fun gummy worms. Its a classic for a reason!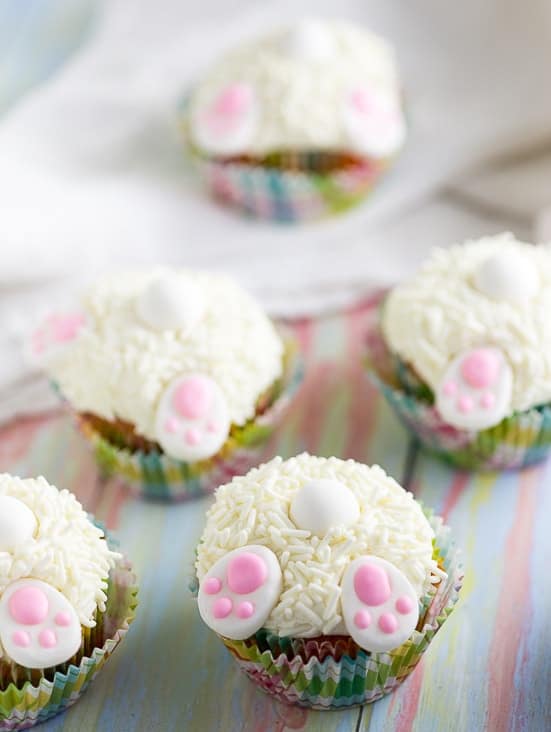 Bunny Butt Cupcakes. The perfect dessert for Easter! But you don't need to wait until then to create these funny yet cute cupcakes. See if your kids can get creative and make other animal butts too! You never know what they might be able to come up with.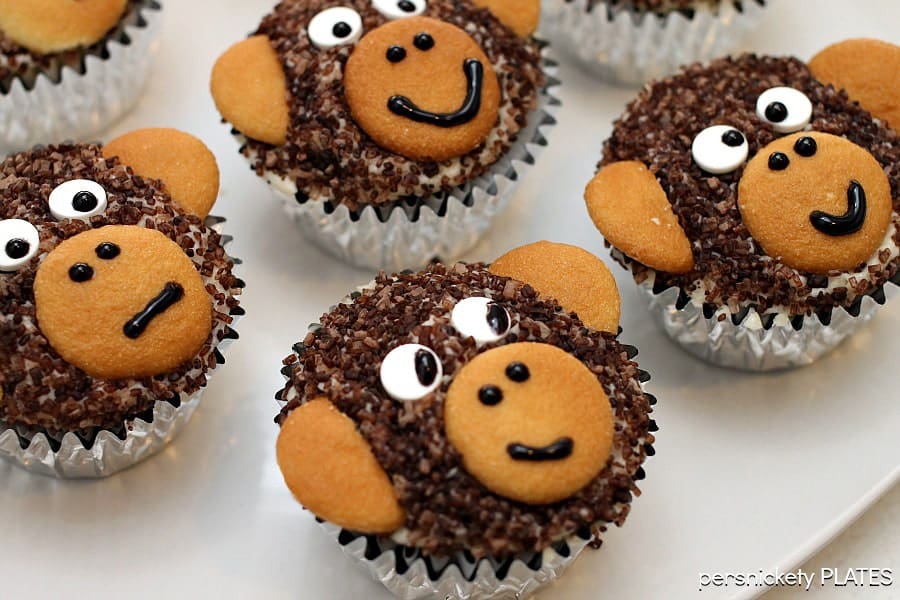 Monkey Cupcakes. Monkeys are cute. Everyone thinks so! So make your kids some super cute Monkey cupcakes that they will go bananas over… haha… Mom joke!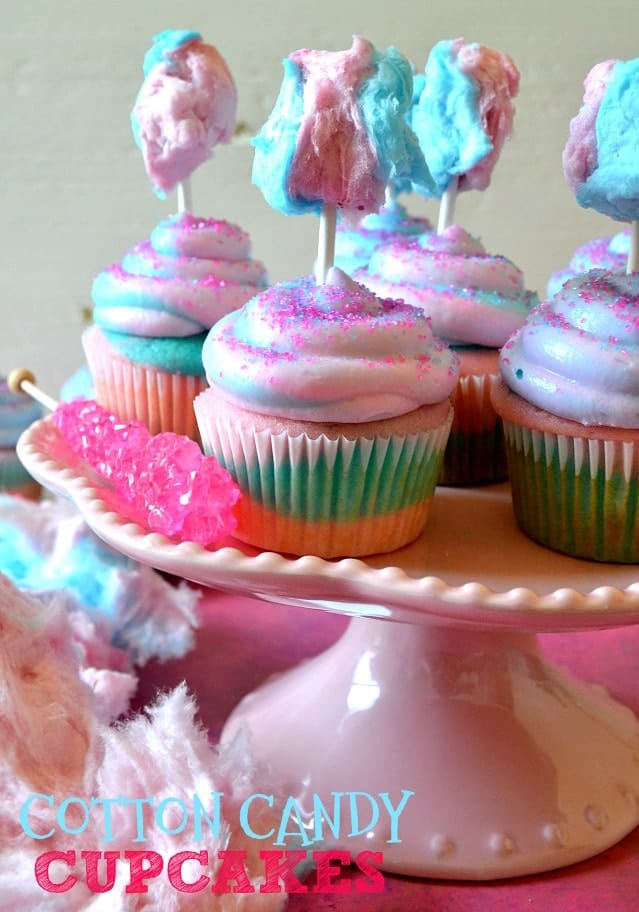 Cotton Candy Cupcakes. Cotton Candy is the preferred choice of food for any kid going to the zoo, circus, county fair.., or just about whereever! So imagine their surprise when you not only put a cupcake in front of their little faces, but one that has cotton candy ON it (not to mention tastes like it too).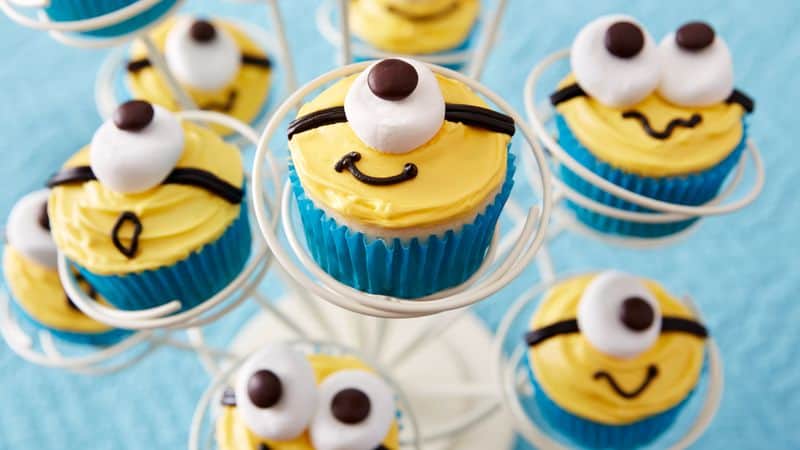 Minion Cupcakes. Minions have become one of my favorite Disney characters because they are so simple, it's easy to recreate them in so many ways. Cupcakes are no exception. These little guys are easy to make and make kids go crazy.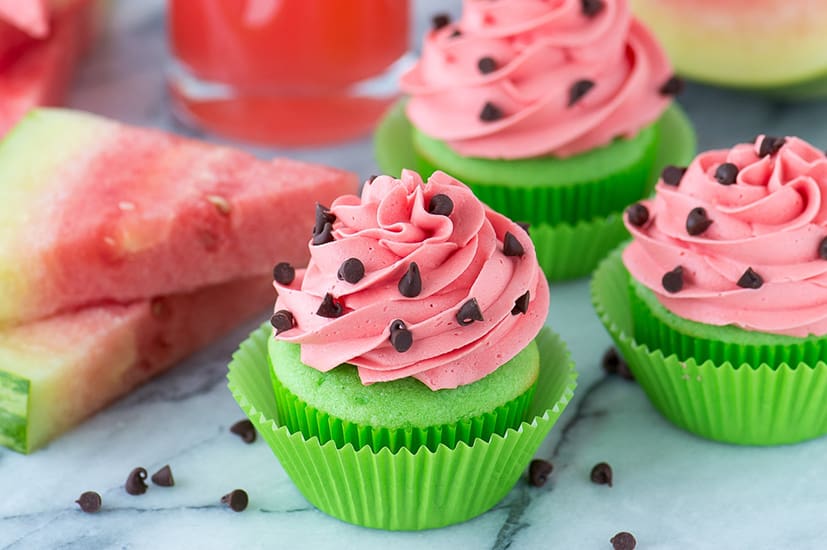 Watermelon Cupcakes. Watermelons are every kid's choice of fruit, especially in the summer! So make them extra happy with these cute Watermelon cupcakes. Perfect to serve at summer picnics and Bbq's or any other time of the year!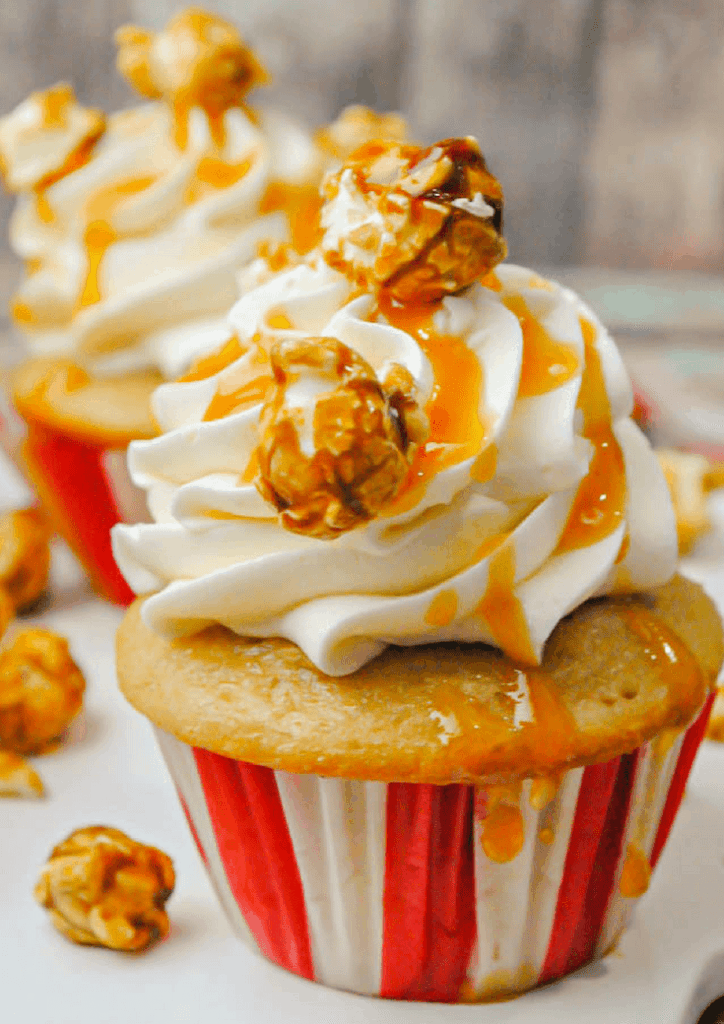 Caramel Popcorn Cupcakes. Planning a moving night? How fun would it be if you pulled out these amazing caramel popcorn cupcakes towards the end of the movie! So everyone gets a taste of popcorn AND a cool dessert.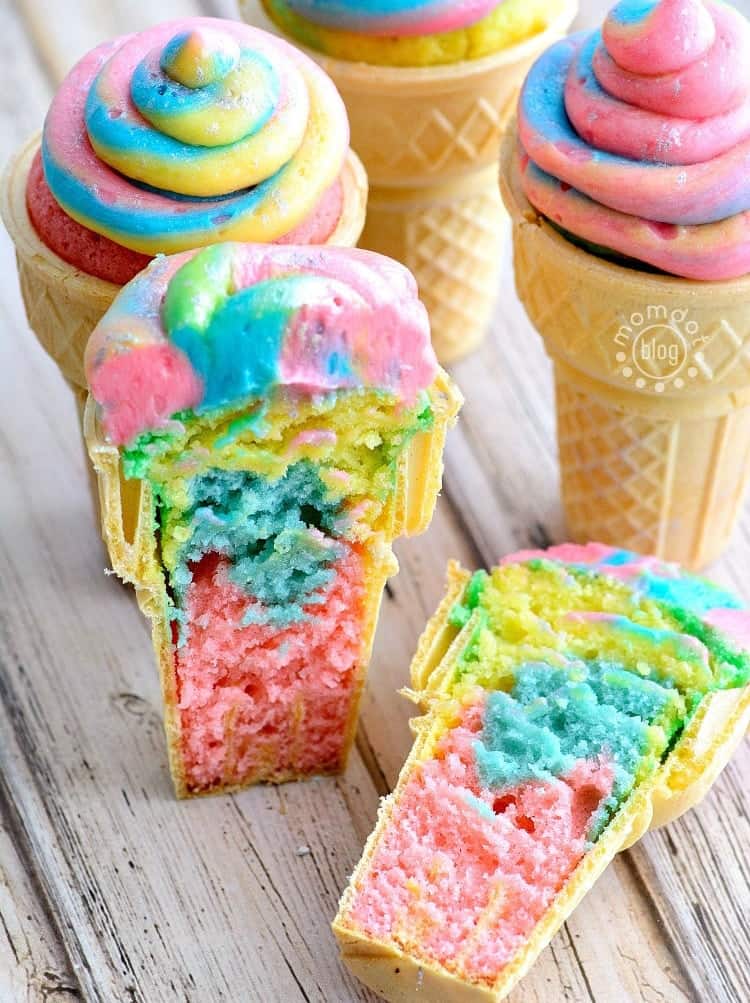 Unicorn Poop Cupcake Cones. I don't know where the term Unicorn Poop came from, but kids think it's totally hilarious. So not only can you make really fun unicorn poop cupcakes, but throw it in a cone and make it extra special.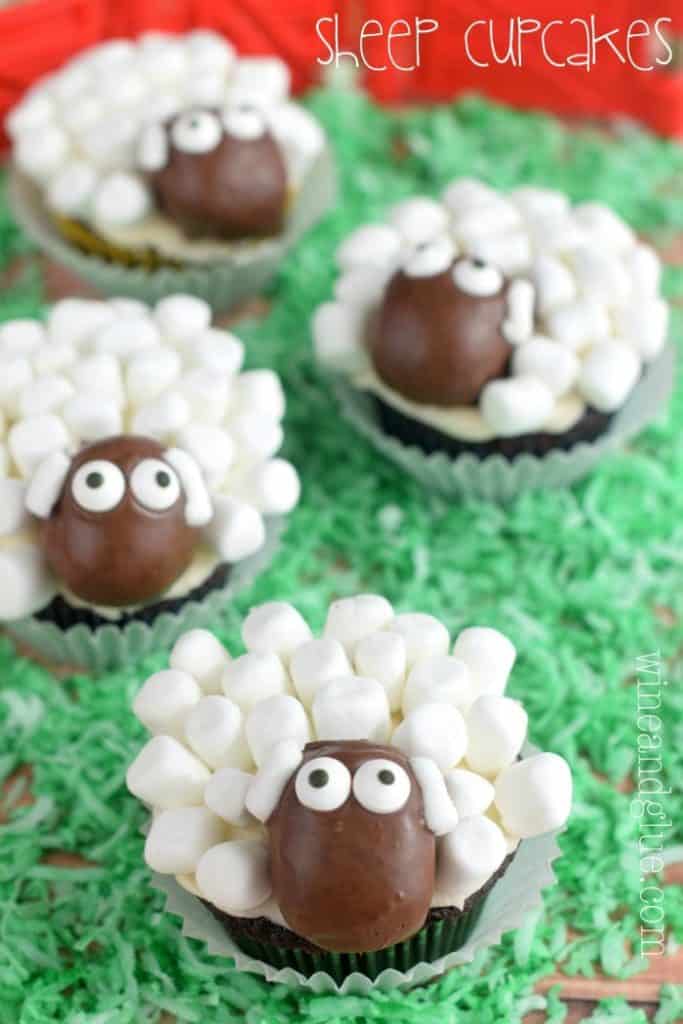 Sheep Cupcakes. Shaun the cheep is actually a movie I would sit and watch with the kids because that sheep is just so funny! These adorable sheep cupcakes are perfect for another movie themed night or just as a fun way to eat cupcakes… covered in marshmallows!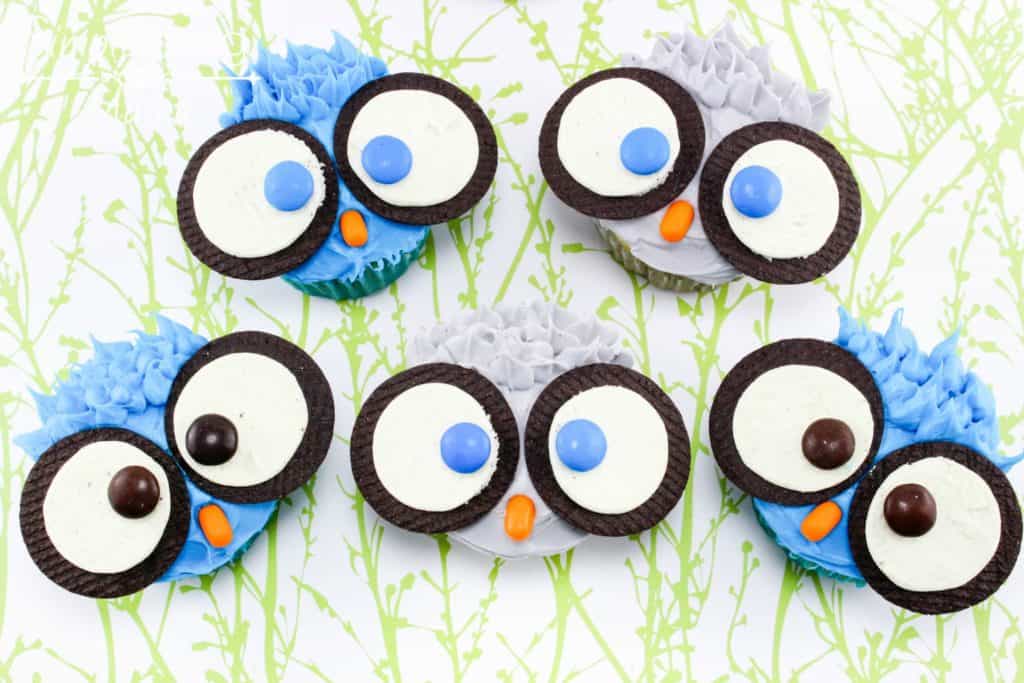 DIY Owl Cupcakes. Owls have become another popular animal in recent years. My daughter has an owl blanket and even an owl purse. I don't know why they became to fun for kids, but take advantage of something they love and make some of these big-eyed owl cupcakes!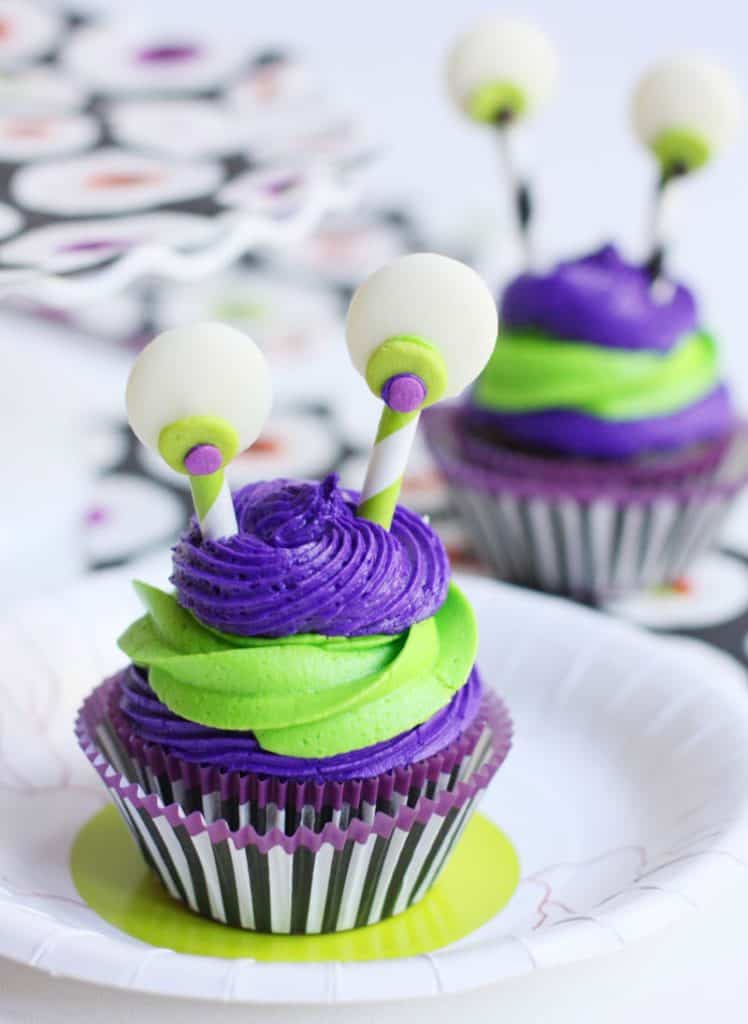 Silly Monster Cupcakes. Silly monster cupcakes are fun and… silly! But really, if you want a cupcake that your kids can make with you, then these are perfect. Put out different colors and different candies and let them create their own silly monsters. This would make a great idea for a kid's party and let all the guests create silly monster cupcakes.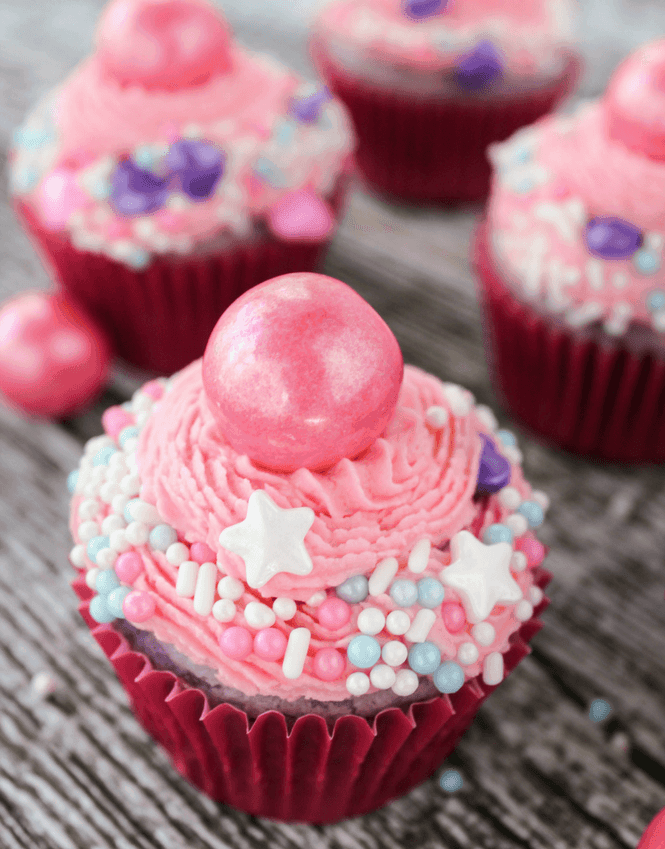 Bubblegum Cupcakes. Do you remember bubble gum ice cream growing up? It used to be one of my favorites! So not only is this flavor so delicious but fun to look at too! And you get to end your treat with a nice big piece of bubblegum.

Sweet and Sour Cupcakes. Sweet and sour candy is all the rage among youngsters. I can tolerate a little of it but they can down a whole bag with no problem. So trust me when I tell you that these cupcakes may not sound that great to you, but the kids will really love them.
Delicious Cupcakes Kids Will Love
Get that baking gear out and start creating some of these amazing treats. Your kids will love you and may just be well behaved for an hour or two… wishful thinking!

Pin for Later!