So you're considering giving your kids an allowance. Allowances can teach them about money, but could also teach them greed.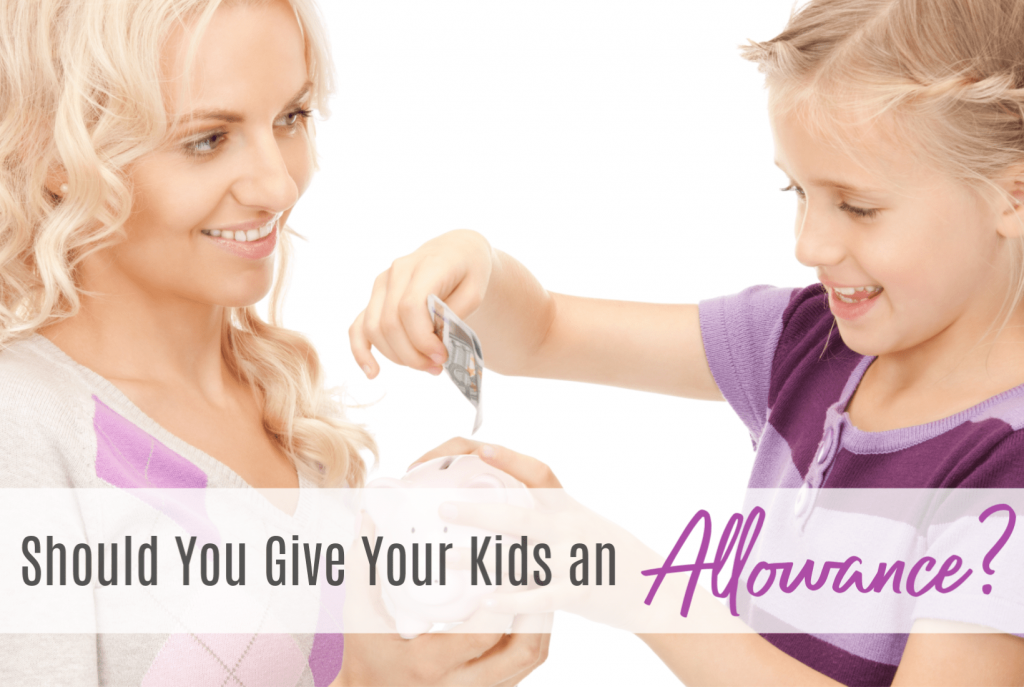 Growing up, my sister and I always got an allowance by doing our weekly chores. It wasn't even a choice really. You did your chores, you got an allowance. But today, the debate grows stronger and stronger. Should you give your kids an allowance or not?

Before I even became a mom myself, I just assumed I would give my kids an allowance as my parents did for me. But these days it seems like such decisions are not so easy. After all, giving your kids money could mess them up. But not giving kids money could mess them up. What to do?!?!
I got so tired of my daughter begging and begging for cheap toys every time we went to Target (which is a lot). So I started giving her an allowance for chores so she could start spending her own money on those things, and stop asking me!
Yet I've heard a debate from several other parents when this topic is brought up. Some who think chores should be mandatory. Kids shouldn't get paid for chores because they should learn to help out without expecting something in return.
But then again… an allowance can be a good way to teach kids how to earn money… and how to use it weisely.
It really comes down to each individual family and if you think your kid is ready and responsible enough to understand what an allowance is, and why they are getting it.
There are several ways you can approach the idea of giving your kids an allowance:
1 – Kids earn a set weekly amount for an allowance
So basically, each and every week, you give your kids an allowance. They don't need to do chores or earn the allowance, they just get a set amount.
I know what you're thinking, how spoiled can a kid get? That doesn't teach them anything about earning money, or even helping around the house. But here's why some parents go this route…
If you give kids a set amount, then that becomes their personal responsibility. Meaning, they are responsible for always making sure they have that money and use it wisely. So any trips to the grocery store, or Target where they see little toys and candy and BEG for them… they need to buy themselves.
The positive thing about this system is that it eliminates kids asking for everything under the sun every time you go anywhere. Parents, you know what I mean! I stopping taking my daughter to the grocery store because I got tired of her asking for the most nonsense things ever.
So kids may not 'earn' money this way, but they need to learn how to manage it. They only get so much money each week. So they can spend little amounts here and there, or learn how to save for something big.
*In order to make this successful, YOU as the parent, have to stick to it!
Meaning, you can't give them an allowance and then continue to buy them anything they ask for. Even if it's new clothes for school or a gift for a friend. They need to learn to pay for things on their own.

2 – No Allowance: Kids do chores to help out
I was actually suprised when I found out how many adults are completely against the idea of an allowance in any way. The thought is, kids should help out around the house because it's the right thing to do. They shouldn't get 'rewarded' for helping. Adults don't. We have to take care of the home and do our chores and don't get any money for it.
The benefits of this system is that you are raising kids who will understand what it means to pitch in and help out. So hopefully they carry that over to their daily lives. They help at school, they help a friend. All because they WANT to, not because they are getting something in return. Wouldn't it be nicer if we had more adults do nice things for nothing in return?
The only problem with this is then kids are not earning any money themselves. Which makes them still dependant on you for everything. And how do you determine what to buy them or what not to? You can buy them a notebook for school because it's a necessity. But what about a piece of candy? Or a small toy? How are kids going to learn to save money for something they want… without having to ask their parents for it?
3 – Give an Allowance based on an additional chore list
This is a great way to combine both of the practices above. So kids are expected to do some set chores around the house without getting an allowance. They have a defined list of what they are expected to do.
Examples of some expected chores include things like: cleaning their room, making their bed, putting their toys and clothes away, cleaning their bathroom, helping with dishes. They do these same chores every week, just to help out.
But then there is a list of additional chores, usually a bit harder and less fun. These would include things like: walk the dogs, pick up dog poop, pull weeds, clean the living room (vacuum, dust, and pick up), take out the trash, etc.
Kids learn how to help out around the house without any expectations. But if they want to earn extra money, they have the option to do so.
Which is also great for families who have kids with different personalities. If one kid is a go-getter and loves to earn money, they can. And if another doesn't want to put forth the effort, they don't have to.
4 – Commission based Allowance
Here's another option you may not have heard of. A commission based allowance allows kids to earn money based on what chores they do, how many chores they do, and how often they do them.
You can do it a few ways. You can make a list of chores that each have a different price point. Picking up dog poop might earn an entire dollar whereas making their bed is only worth 25 cents. You total up the chores they performed throughout the week and pay them based on the total they accumulated.
Now, you may get some kids who only want to do the easy chores and not the ones that actually help you out around the house. But they will soon discover that they are working twice as much at the 'easy' jobs to earn as much as they would for one or two "harder' jobs.
Which isn't that a lot like life as an adult? So yeah, some kids will only want the easy chores. But some kids will become hard workers and try to tackle as many chores as they can… to build their wealth!
What we do in our home
I decided I like the idea of the best of both worlds (cue Hannah Montana!) where kids have a list of chores they NEED To do, and an extra list of chores they can CHOOSE to do.
So each and every week my daughter makes her bed, cleans her room, cleans the bathroom (that she uses) and helps with dishes. Things she is responsible for. So she can learn that I'm not her maid, and that she needs to clean up after herself.
Then, there is a list of more difficult chores, things that help me out around the house so I have less on my plate. She can choose to do some or all of these chores to earn money. Or if she's having one of 'those' weeks, she may choose to not do any additional chores at all.
So far, this has worked the best for our family. My daughter has learned how to help out without being asked, because she has a defined list she KNOWS she is responsible for. And if she has her eyes set on a new squishy or bottle of slime… then she needs to do more chores to earn that.
It's also drastically helped with the "buy me!" begging. I can just look at her and say… did you bring your money? And I will mention, it's really helped her start paying attention to how much things cost.
More Parenting Tips you might be interested in:
To Give an allowance or not to give an allowance?
To give your kids an allowance or not to give them one really is up to your individual family. Allowances are a great way to first expose kids to money and the personal choices they need to make to save or spend money.
Do you give your kids an allowance? How do they earn it?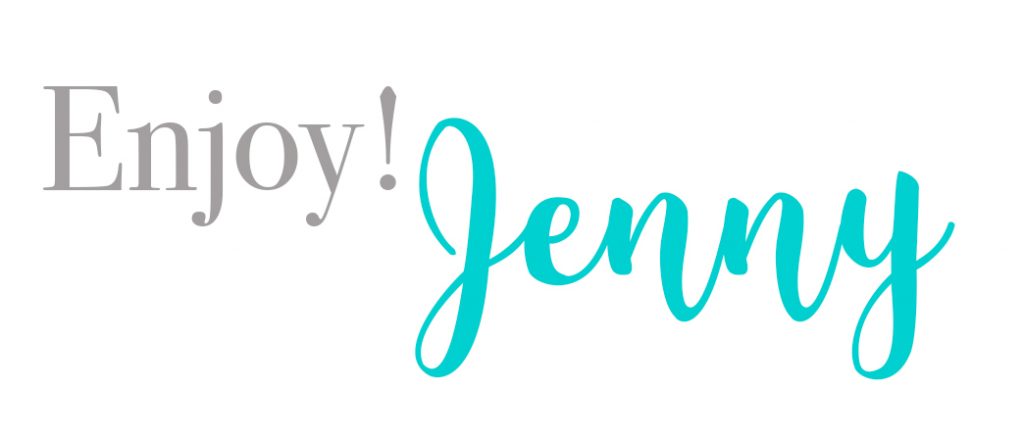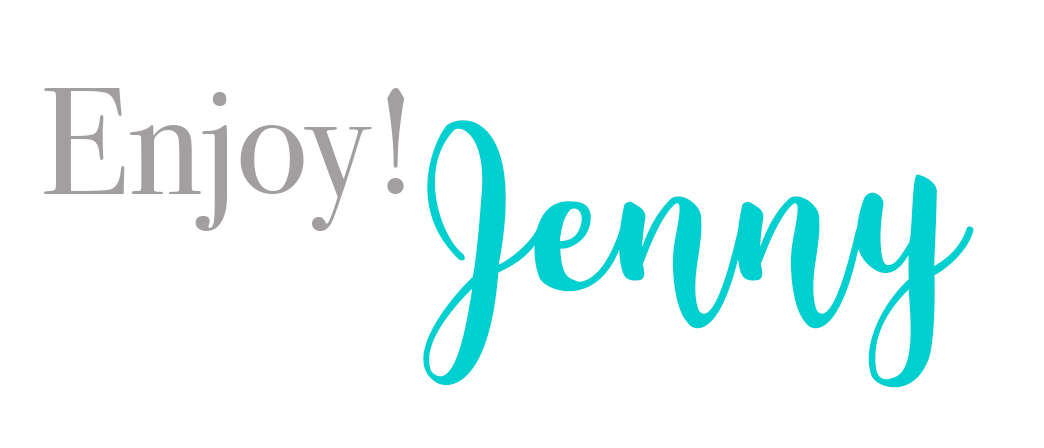 Pin for Later!