Simple to make DIY Christmas gifts
Try giving a personalized gift this year to loves ones with these amazing DIY Christmas Gifts!
I spend a lot of time skimming all the Holiday ads and browsing through store after store.  Every year the gifts seem as similar to the last. Is there anything truly original to get anyone anymore? 
My daughter would argue that ANY gift from Toys R Us will be welcomed with open arms. But talk to any adult and the answer is always the same to the age-old question… what would you like for Christmas?
"I don't know! I really have no idea. Everything is too expensive. I have everything I need, etc"
So what truly are the gifts we remember year after year?  For me, it's the homemade crafts from my nephews. Or the $2 item my daughter bought me from her school's Christmas shop fundraiser.
In a time where most adults can buy whatever they need themselves, it's becoming more and more obvious that the Holidays are reverting back to what they should be… more about the meaning and less about the monetary aspect of gifts.
There is nothing your loved one will appreciate more than a gift you make yourself, with their personal interest at mind. So put a little elbow grease into the gift-giving this year.
You can use these DIY Christmas 🎄  Gift ideas to give to loved ones this Holiday. (Don't forget where to find these Christmas Gift Ideas later, Click here to pin this entire post to refer to later!)
Here are some really easy to make and amazing DIY Christmas Gifts everyone will love.
Get more Holiday decorating and gift ideas by following me below! 

DIY Christmas Gifts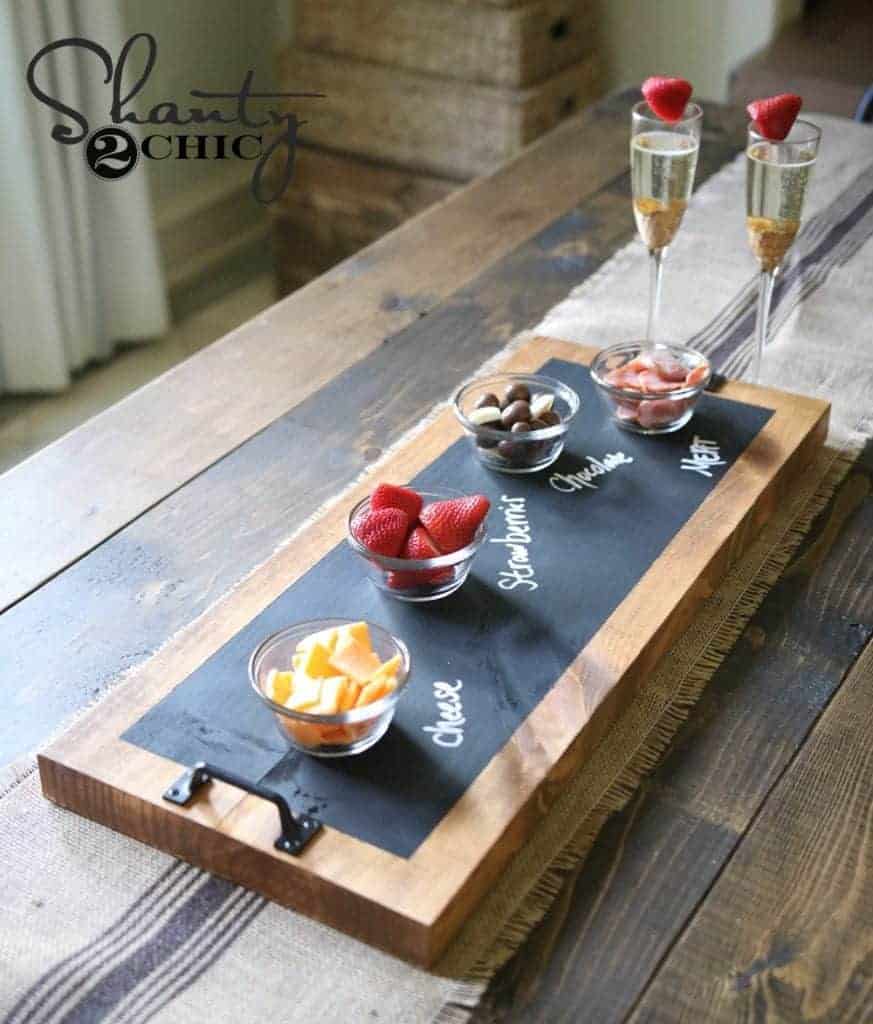 Chalkboard Serving Tray.  This DIY tray is super easy to make and can be used for a white variety of things. Gift it to a lady and make it a wine tray for 'friend time'.  Turn it into a whiskey or beer tray for the guy in your life. Give it as a couples gift as a cheese tray. It's a versatile gift that looks super unique.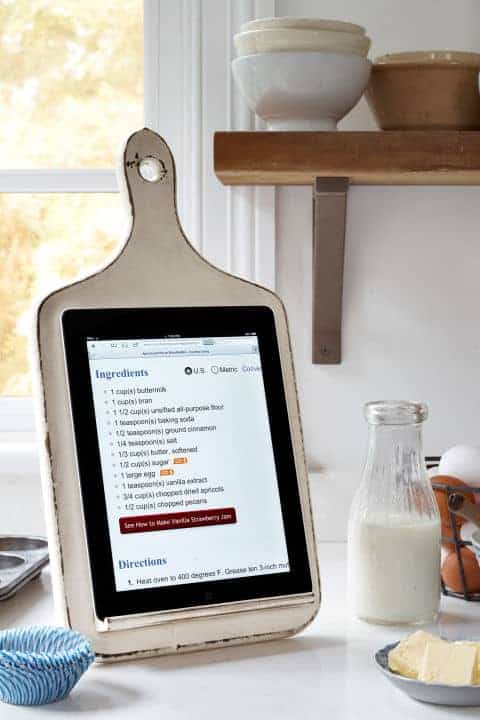 Cutting Board Tablet Stand.  I have to tell you, I would LOVE to get this. If you know anyone who is a chef or just simply cooks every now and then. This gift is as easy as it comes to makes.  You can also easily personalize it by adding cute sayings, drawing pictures on it, or having the kids write their names for their mom or grandma.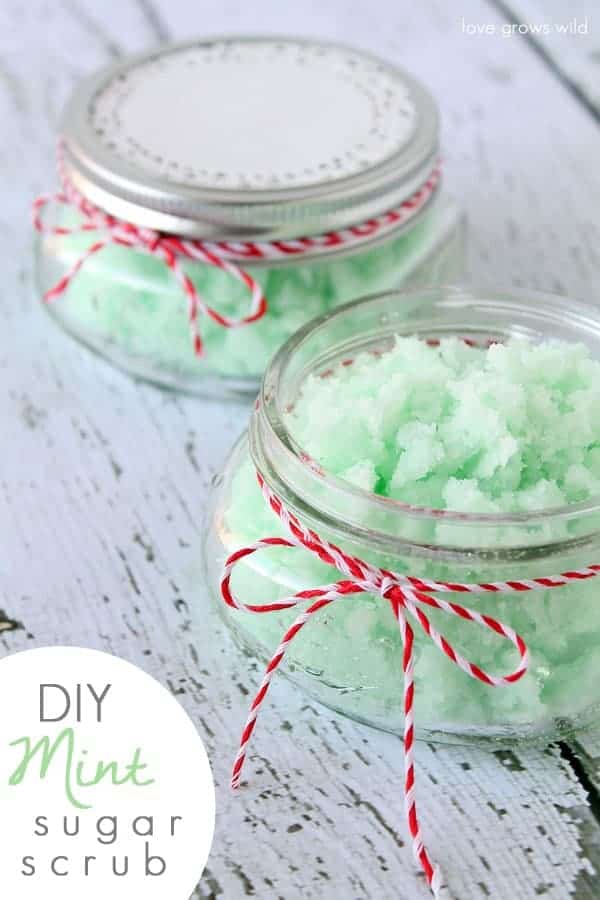 Mint Sugar Scrub. Who doesn't like a nice pampering gift?  Sugar scrubs are an easy and affordable gift to make.  Have the kids make it for their favorite aunt, grandma, or even as a teacher's gift.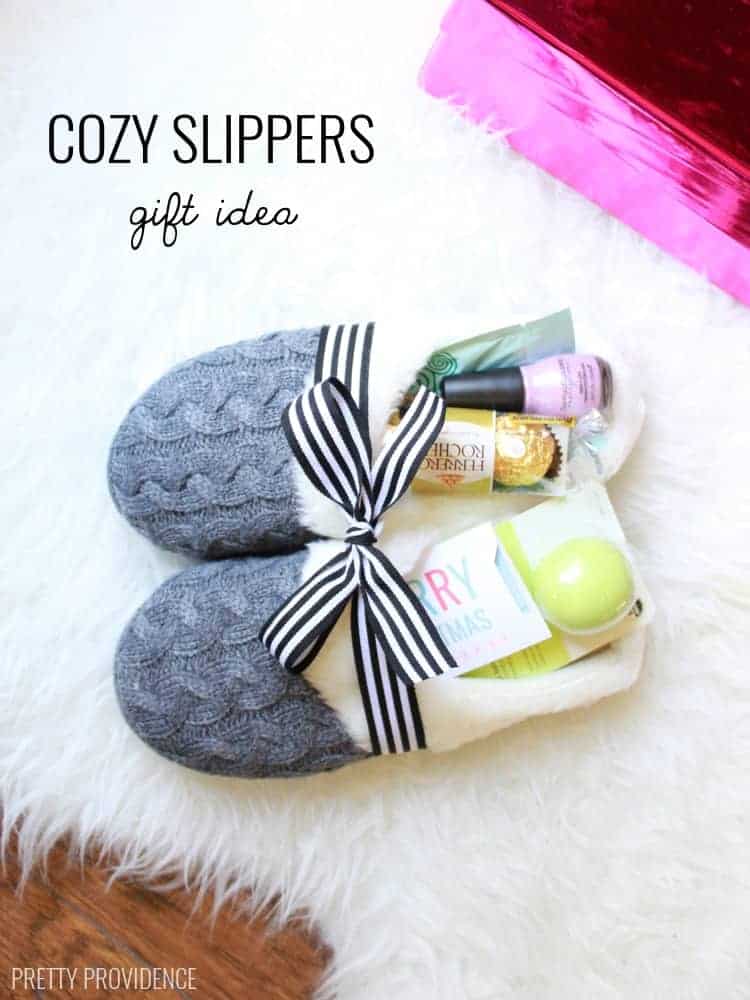 Cozy Slipper Gift Idea.  This gift idea doesn't even really take any special DIY skills. Grab pair of comfy slippers (everyone loves those) and a few other inexpensive pampering supplies.  Put it all together with a cute tag and a ribbon and you have a thoughtful gift any woman would love.  This would make a great teacher gift!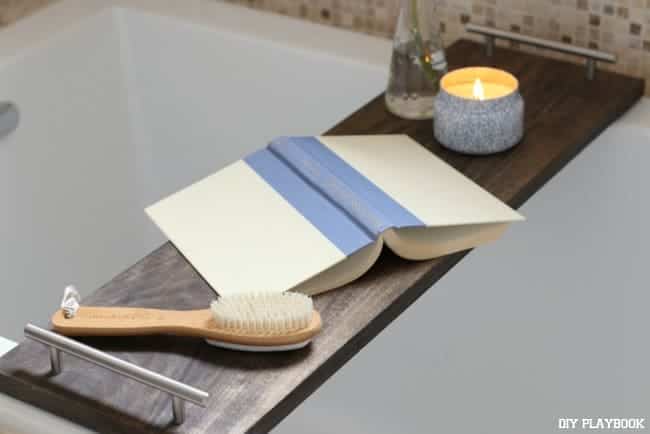 Bathtub Tray. Bubble baths are a favorite among men and women, it's undeniable, Add in the fake that a master bathroom makeover has become one of the home renovating musts and you have these glorious tubs that everyone wants to enjoy. So make it even more enjoyable with this bathtub tray.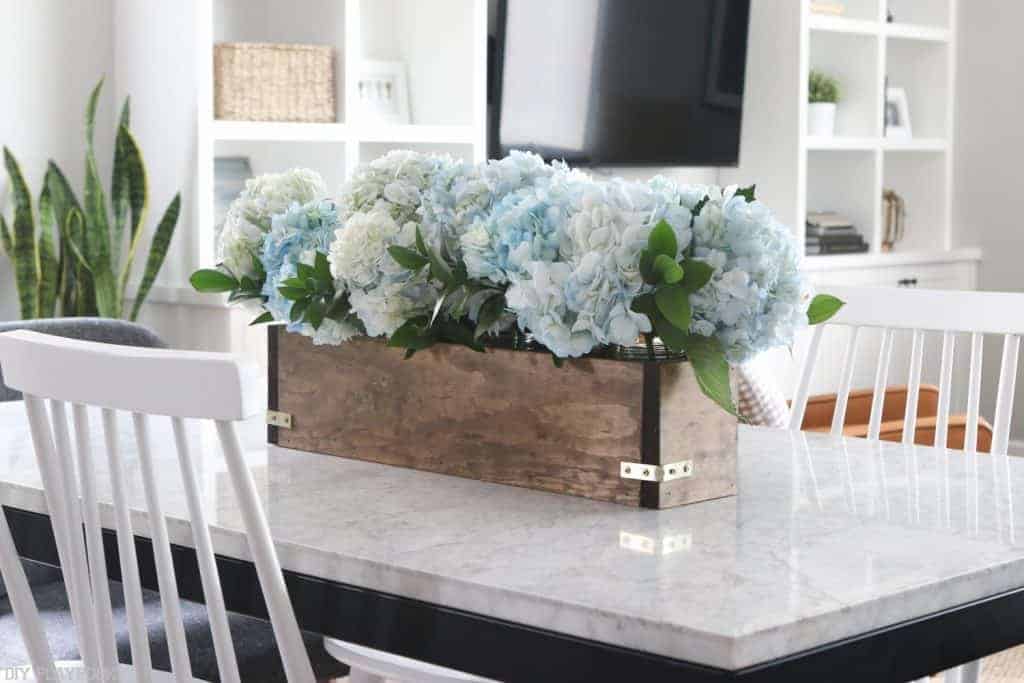 Easy DIY Centerpiece.  Adding to the home decor sensation we are seeing more and more of, table decor and centerpieces have become a hot item. This DIY centerpiece is rustic and easy to make and looks good in just about any table situation.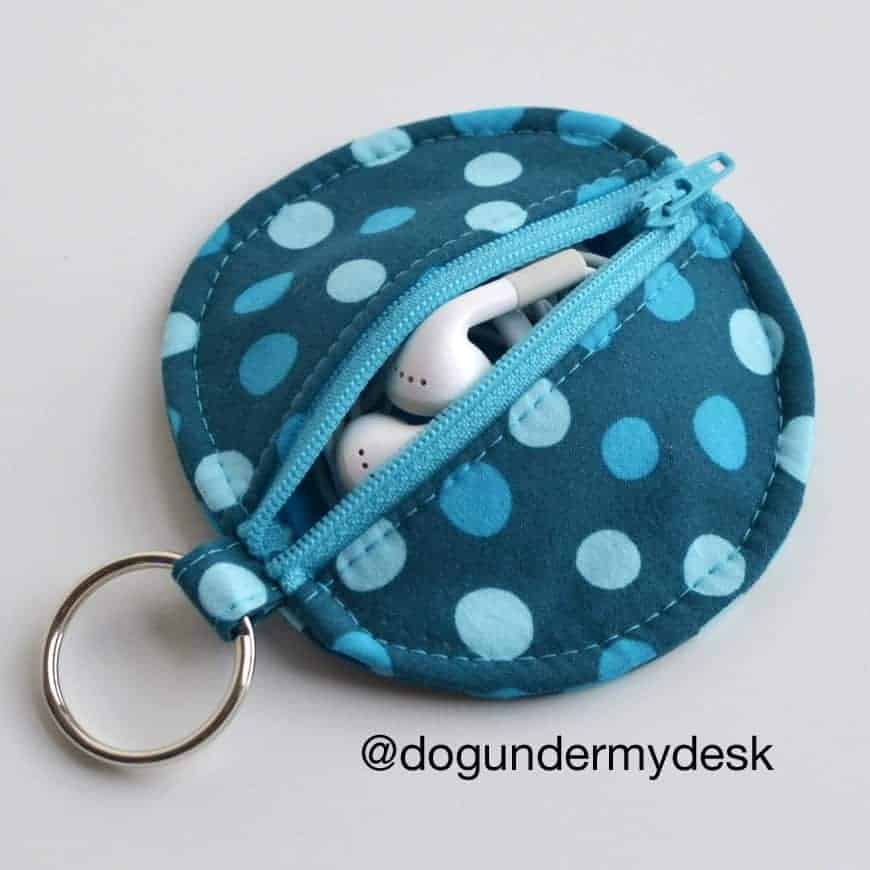 Circle Zip Earbud Pouch.  This DIY project is a little different as it involves sewing and not woodworking.  But it would make a great stocking stuffer for anyone who uses earbuds and hates getting them tangled all the time… which is like everyone!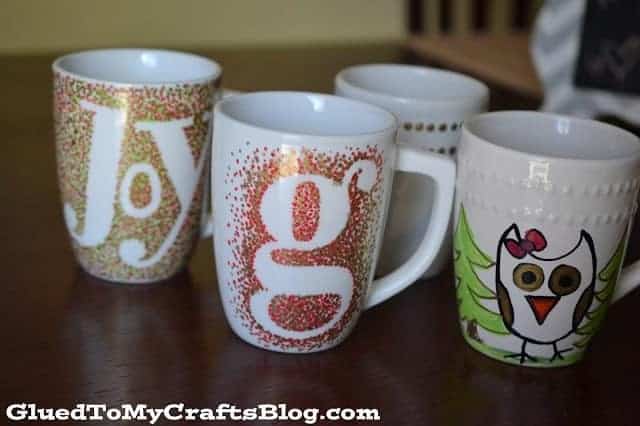 DIY Painted Mugs.  These fun mugs are super cute and are great to make for anyone. Have kids make their own version for a parent or teacher. Or make a cute and funny mug for your significant other.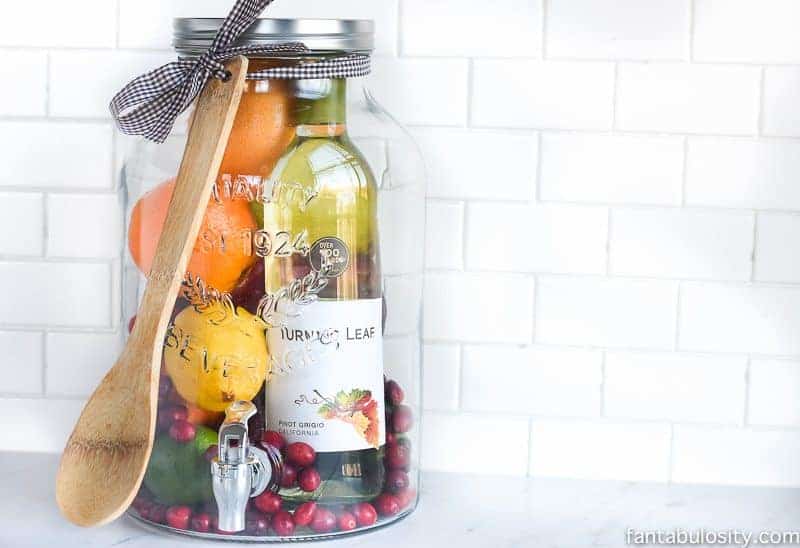 Sangria in a jar. Sangria, margarita, daiquiri… you can actually make a wide variety of fun drinks in combination with this DIY jar project. If you think you are not talented enough to actually make something, then this is a great option to basically just assemble a fun gift that anyone would enjoy.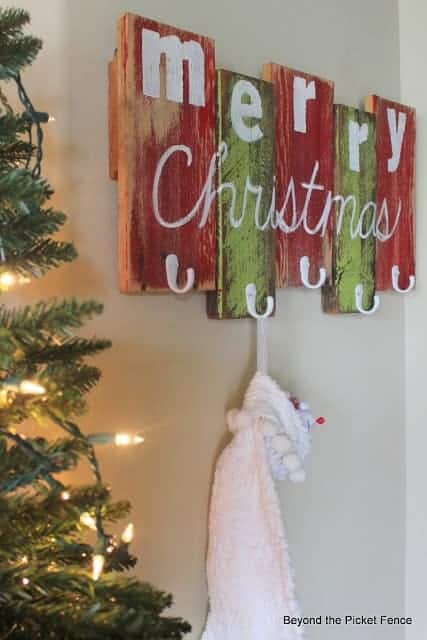 Homemade Stocking Holder.  It's a stocking holder for anyone who doesn't have a chimney. It can also just be a nice wall hanging for Christmas decor.  Holiday decor is always a great thing to give because it does have to fit someone's personal taste (it's faux pau when you gift things that have to displayed in someone's home all year long).  
You may also be interested in: