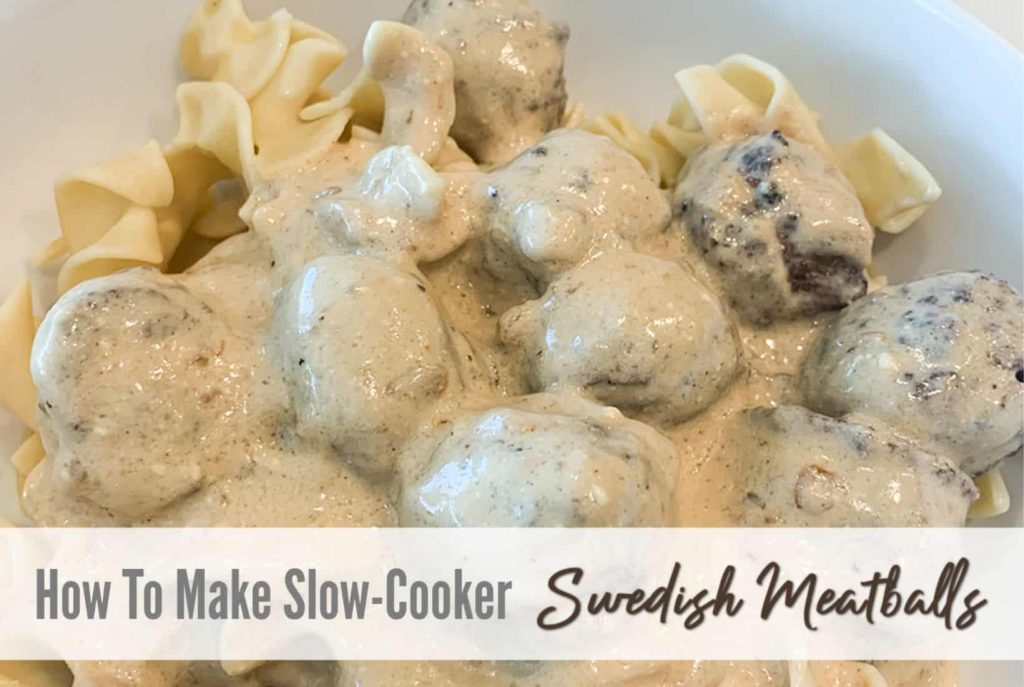 Everyone loves a Crock-Pot Meal!
When you can find a recipe that your kids love, you tend to stick with it. Add also that it's incredibly easy to make and delicious for you too and you have a major winner.
These slow-cooker Swedish Meatballs have been a family favorite of ours for many years. We tend to bring out this recipe when we have guests too since it makes a pretty large amount. Either that or it allows for some really good leftovers!
Now I can pretend I'm June Cleaver and make these meatballs from scratch, but let's get real. Ain't nobody got time for that. I absolutely love that these meatballs come with the spices for Swedish meatballs already added in. So all you have to do is make the sauce and the noodles to go with.
Throw it all in your slow cooker and don't worry about it again until right before dinner time. So by the time those complaints of starving start coming in, you'll only need to mix in the sour cream and make the noodles. Dinner can be ready in minutes.
How to make Slow-Cooker Swedish Meatballs
What you'll need:
1 Can Cream of Mushroom Soup
1 Can Beef Broth Soup
1 Package Dry Onion Soup Mix
1 Tablespoon Soy Sauce
1 Package Frozen Meatballs
16 oz Sour Cream
1 Package Egg Noodles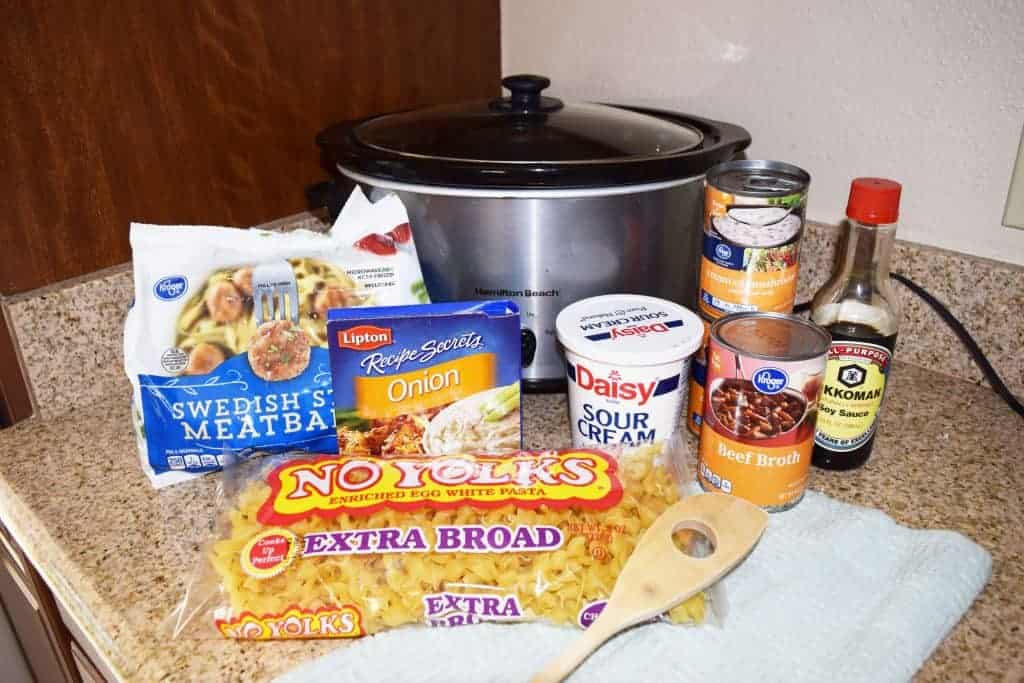 This recipe is one of the easiest recipes I have for family dinner time. It doesn't require many ingredients and prep time is very minimal. Keep in mind too that none of the ingredients need to be exact. If you are one can of mushroom soup short, that's ok. If you want to add more sour cream, go for it!
Start by assembling all your ingredients so they are ready to go. As far as kitchen equipment, you won't need much either. A good crock-pot, a spoon, and a pot for boiling the noodles later. That's it!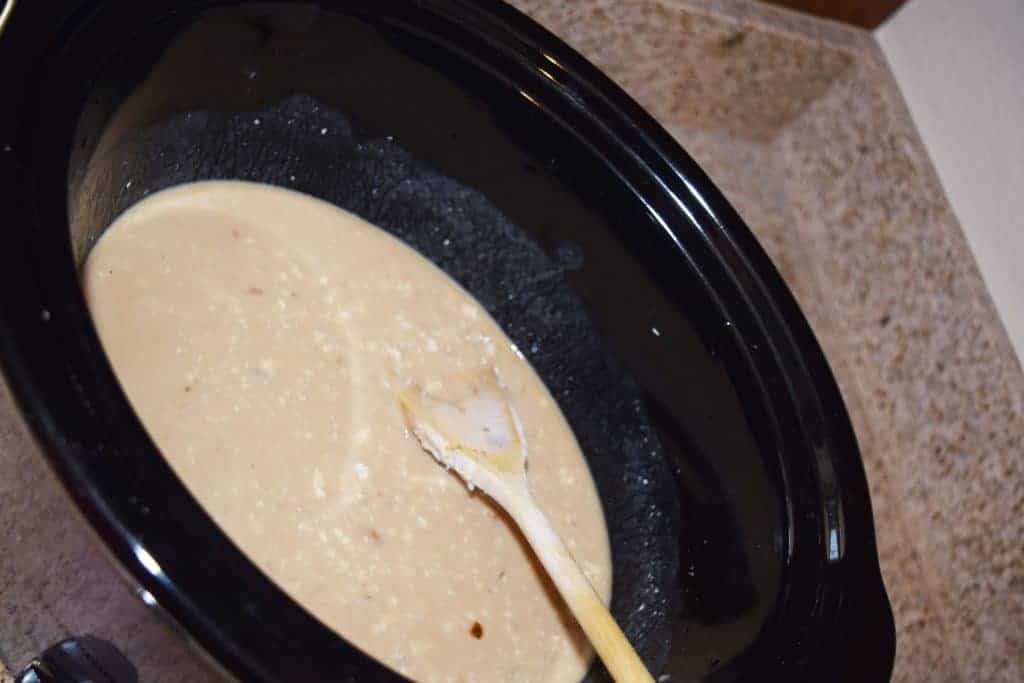 Add the Lipton soup mix, cream of mushroom soup, beef broth, and soy sauce to the cook-pot. It will make a lovely chunky, brown looking sauce.
Don't be deterred by the look of it, I promise it will turn out much better then it looks.
Mix it around best you can but it's ok to still have some lumps and bumps. Those will disappear as it cooks.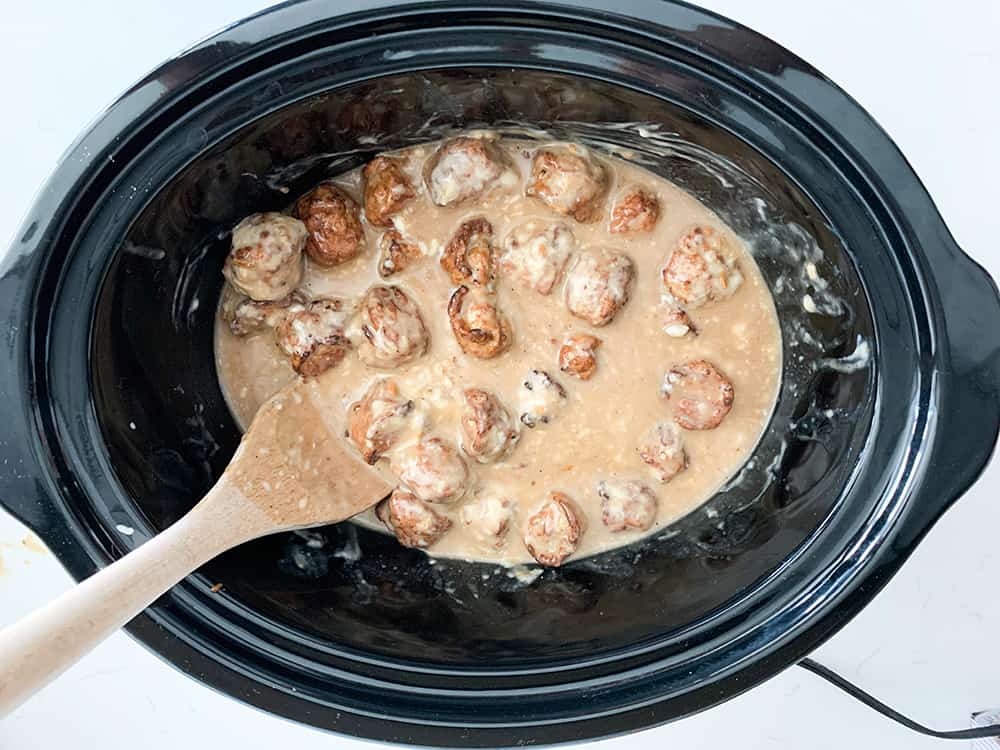 Next, dump in the entire bag of meatballs. Frozen is fine, don't worry about it being thawed out. You actually want the meatballs to be frozen when they go into the crockpot. Stir it around so all the meatballs are covered in sauce. Put the lid on and let them cook!
I prefer doing the low setting for 8 hours but that's mostly so I have time to make them in the morning and not worry about them for the rest of the day. However, I have been guilty of forgetting until about noon and then throwing the ingredients in the crock-pot and cooking at high for 4-6 hours. It works just as well.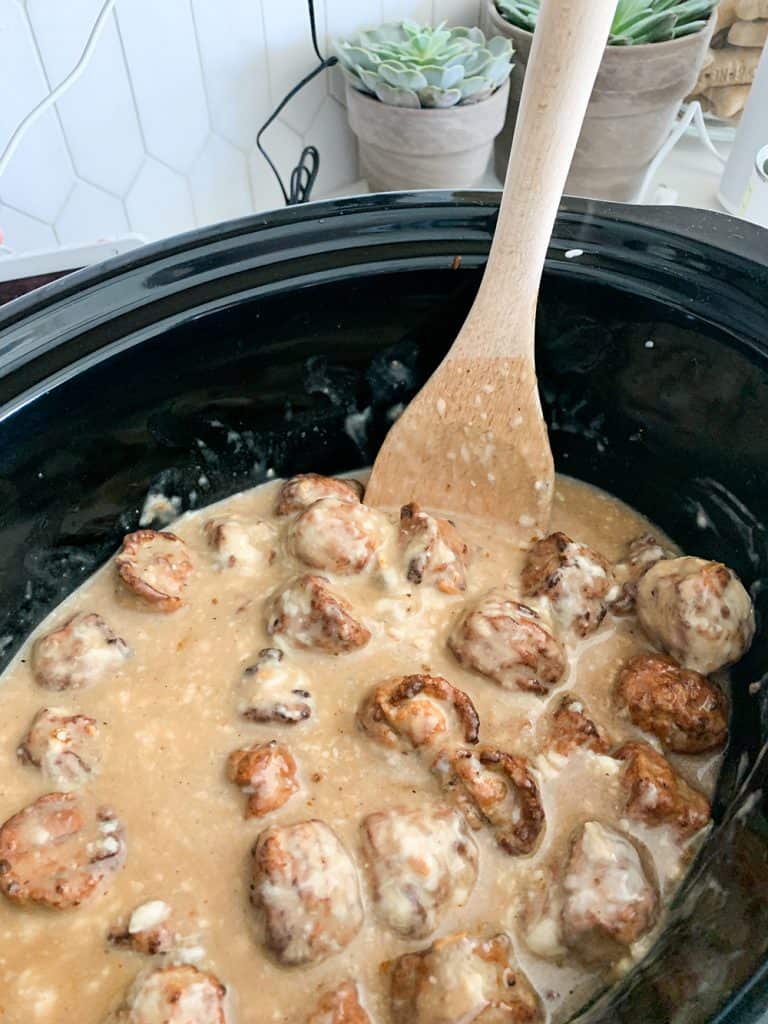 When the meatballs are done being cooked, they will be a nice browned color. Take one out and test it! That's the whole fun of cooking, isn't it?
The sauce should be starting to brown around the edges and be bubbling. This is when it's time to start cooking the egg noodles and add the sour cream!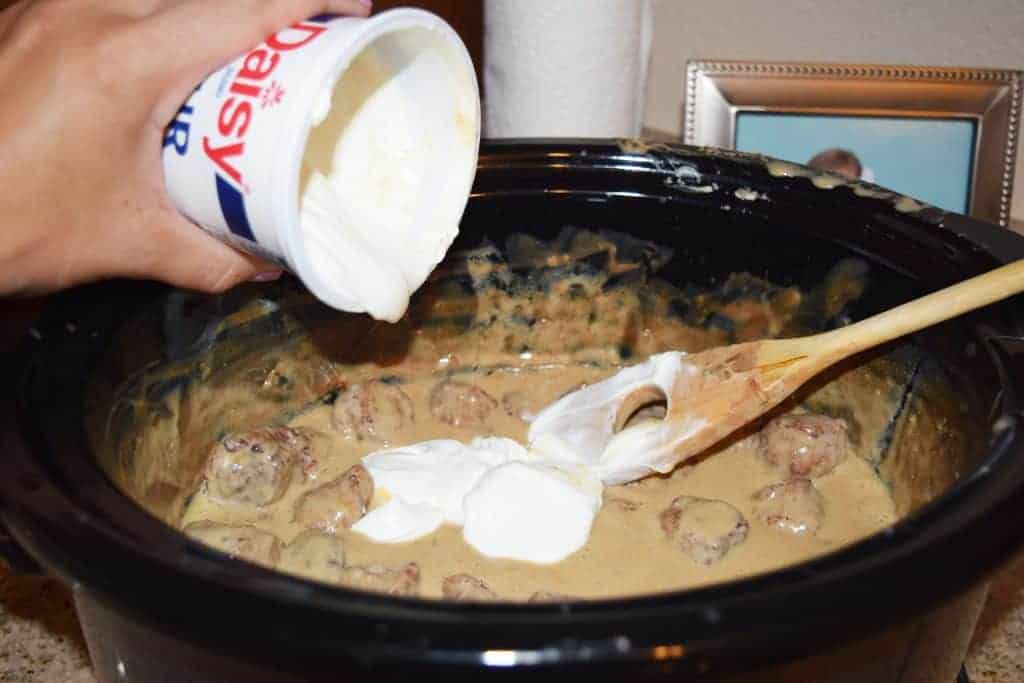 Add the sour cream! This is the one step where I never stick to the recipe. I add as much or as little as I like. And I like sour cream! So I tend to buy the 16 oz tub and use about 3/4 of it. It's all your preference.
Put the lid back on and let it cook for about another 15 minutes, during which the noodles are cooking and the kids are making the table (haha, yeah right).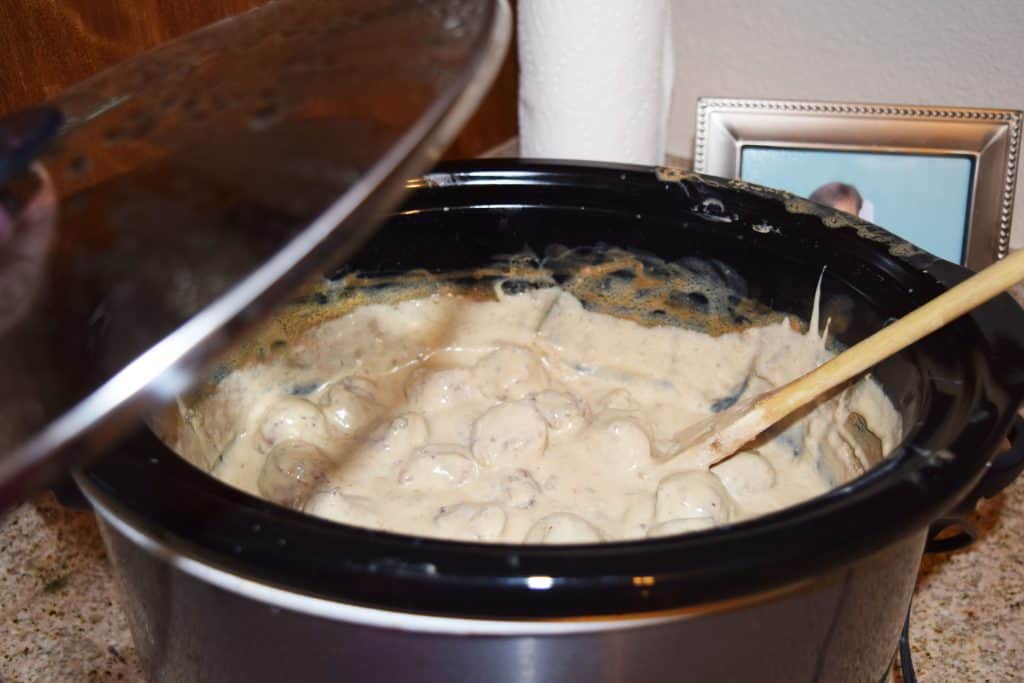 When ready to go, your Swedish Meatballs will look like this. Nice thick and creamy sauce, browned meatballs, and noodles are ready! Place the noodles on a plate and spoon as many meatballs on as you like. I tend to put some meatballs on and then add another spoon or two of the sauce.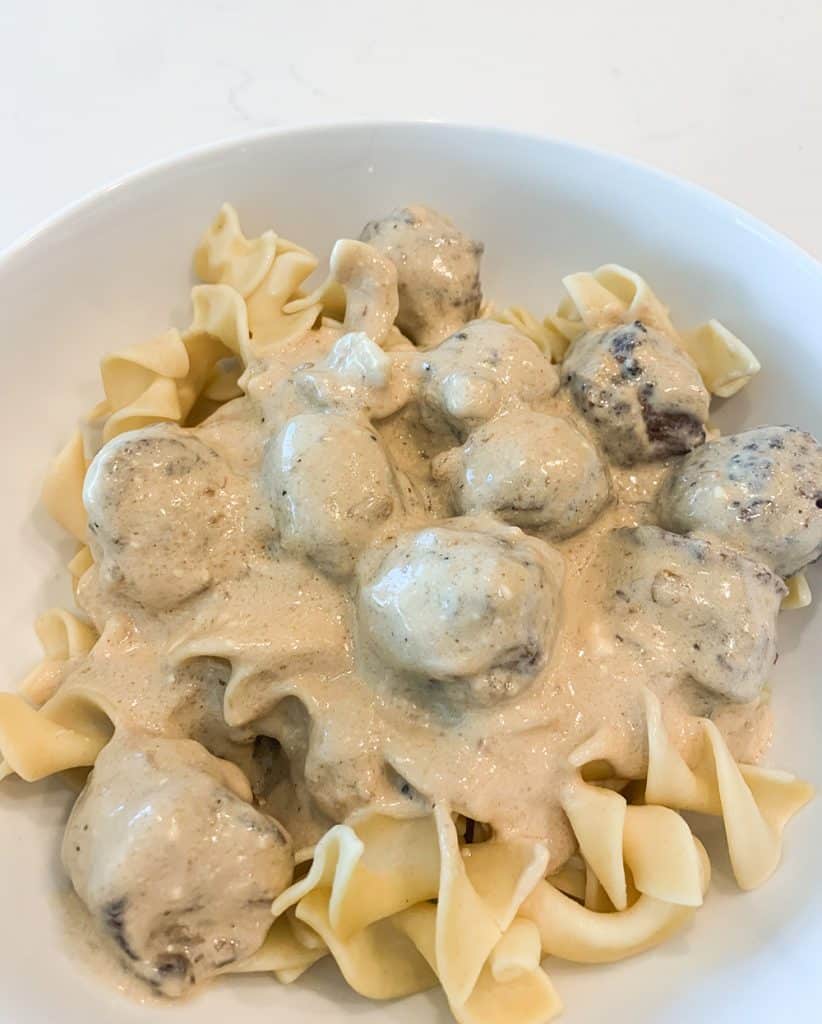 Serve and Enjoy! This will easily serve a family of 4-6 with leftovers. I've also doubled all the ingredients and made this recipe for 10 people. As long as it all fits into your crock-pot, it will all cook just fine.
[mv_create key="2″ type="recipe" title="Slow-Cooker Swedish Meatballs" thumbnail="https://www.seemamago.com/wp-content/uploads/2017/10/SwedishMeatballs02.jpg"]
If you like Crock Pot Recipes, then don't forget to check out: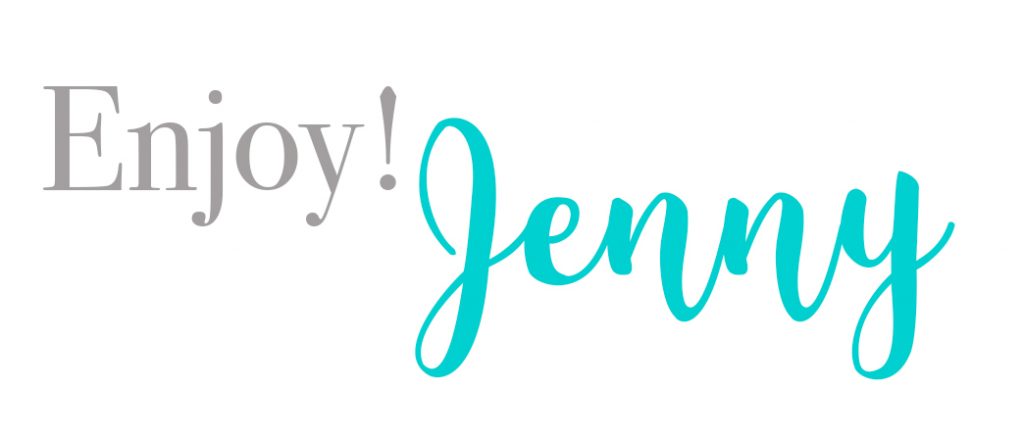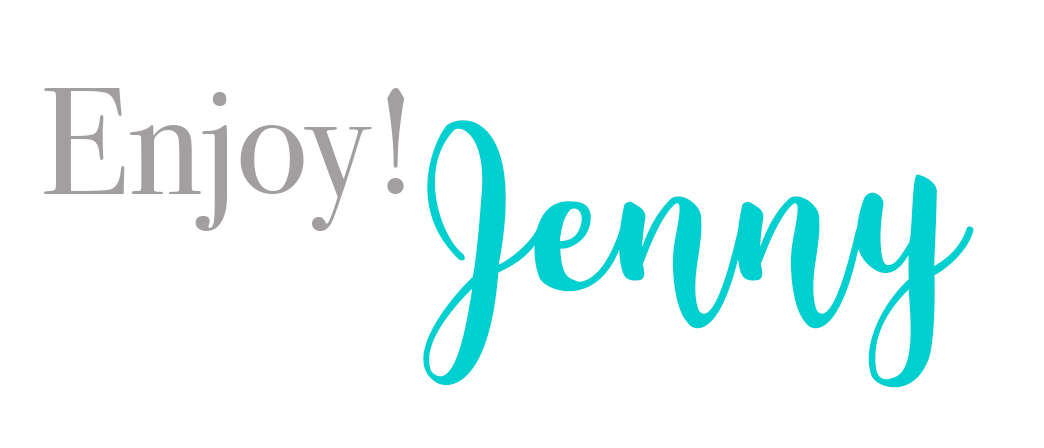 Pin for later!