Make dinner more enjoyable with these super simple and easy to make Crockpot dump recipes!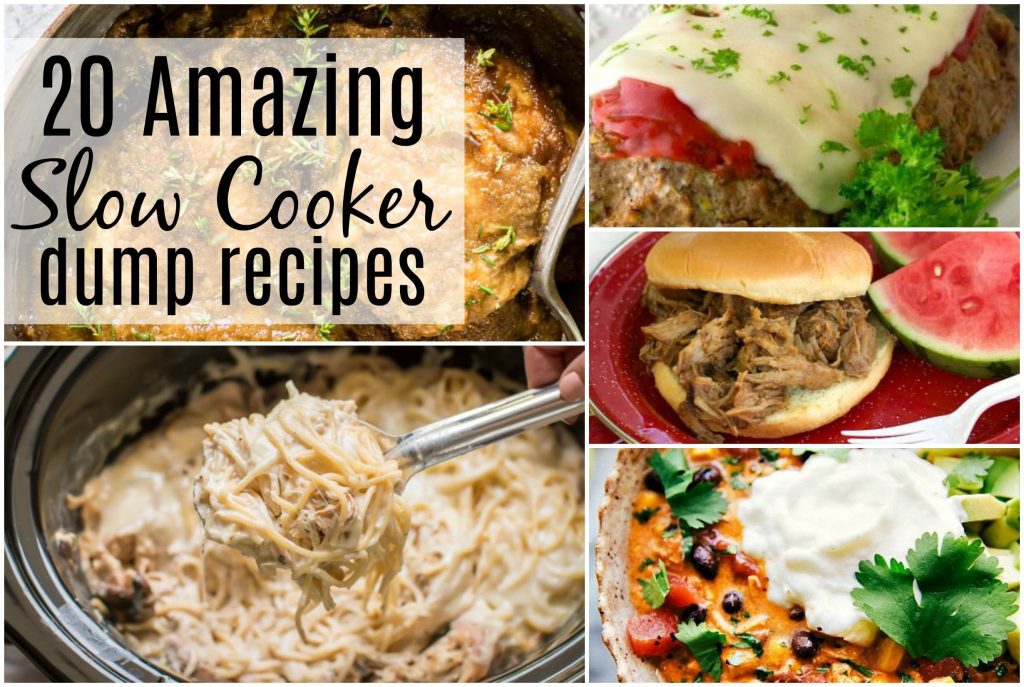 Slowcooker dump recipes
Make dinner easy again with this list of 20 Super easy Slow Cooker Dump recipes for beginners.
Time to dust off that old Crock-Pot and put it to good use! Every year, I set a goal to cook at home more, have more meals as a family, and eat out less.
But then you get home from work and finish homework with the kids and all of a sudden that easy Mac N Cheese seems really appealing. So this year, if you really want to make more meals at home… do it the easy way with these amazing Crockpot dump recipes.
What are crockpot dump recipes? Cause it sounds so appetizing right?!?! A dump recipe is something where you can put all the ingredients in at once and walk away. You literally dump it all in and done! Which makes it so much easier because you don't need to stand there and stir, or add then wait 10 minutes and add that.
Crockpots (or slow cookers) have changed my mom-dinner game in a major way. As much as I wish I could spend an hour whipping up a gourmet meal… ain't nobody got time for that! And hey, it beats another meal of hot dogs.
Here is my favorite Slow Cooker! It's wifi enabled so you can actually start it cooking even if you are not at home!
So get ready to finally please every member of your family with these awesome Crockpot dump recipes.
Crockpot Dump Recipes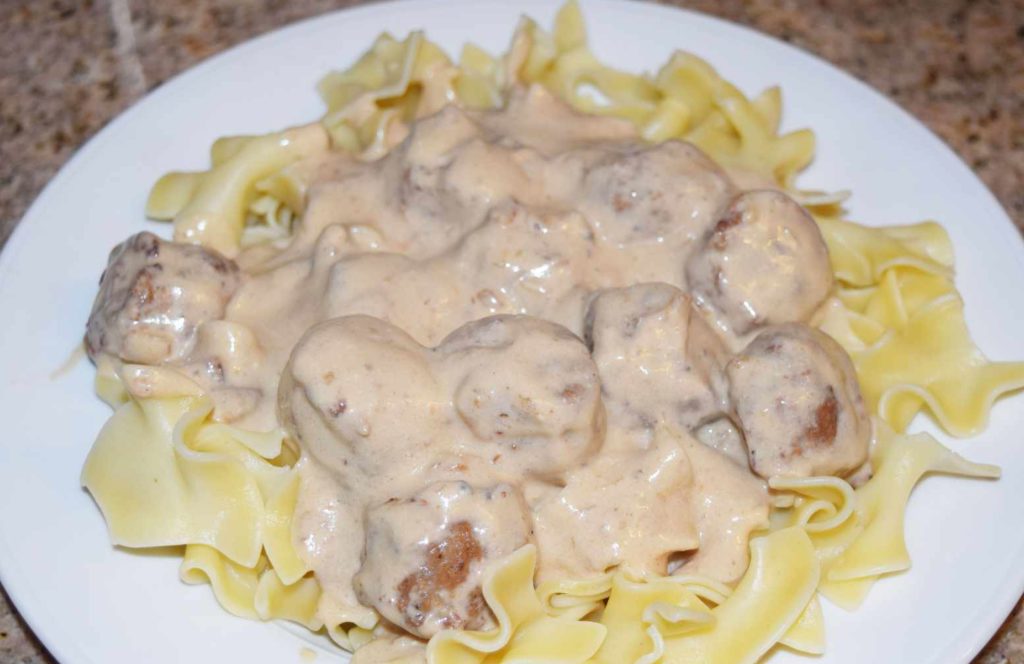 Slow Cooker Swedish Meatballs. This is our absolute favorite in our family. You literally dump it all in and have the best Swedish meatballs by dinner time. Seriously, you should see my kid's eyes when I say this is what I'm making for dinner.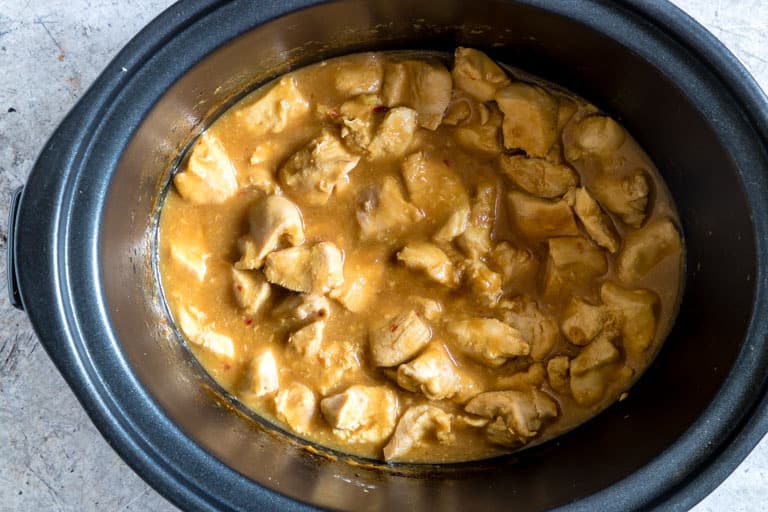 Crock Pot Orange Chicken. My daughter loves orange chicken and I'm ashamed to admit how many times I drive-thru Panda Express to get her some for dinner. So this alternative is super easy to make and I already know she will love it. Plus, I can make a big batch at once and she can have it for dinner more than one night.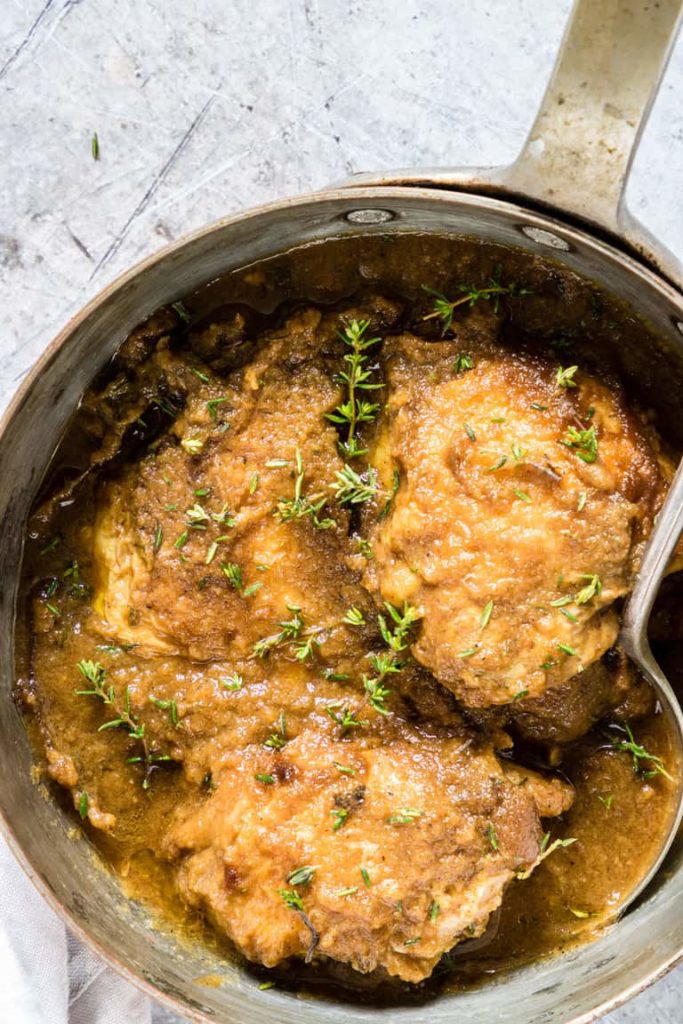 7 Ingredient Slow Cooker Jerk Chicken. Another easy chicken recipe to add a little spice to your dinners! I like to try to find something I wouldn't normally make and this is a great and easy recipe to try out in the slow cooker.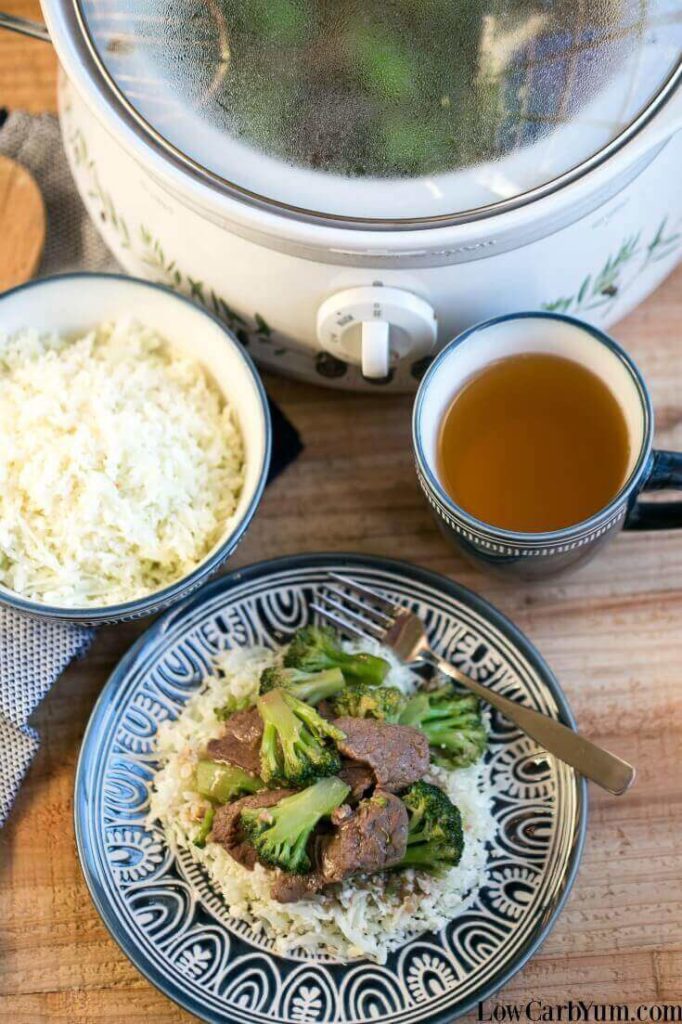 Slow Cooker Crock Pot Beef and Broccoli. Speaking of Panda Express… who doesn't love a good beef and broccoli? Plus, it's always a good way to get your kids to eat some veggies.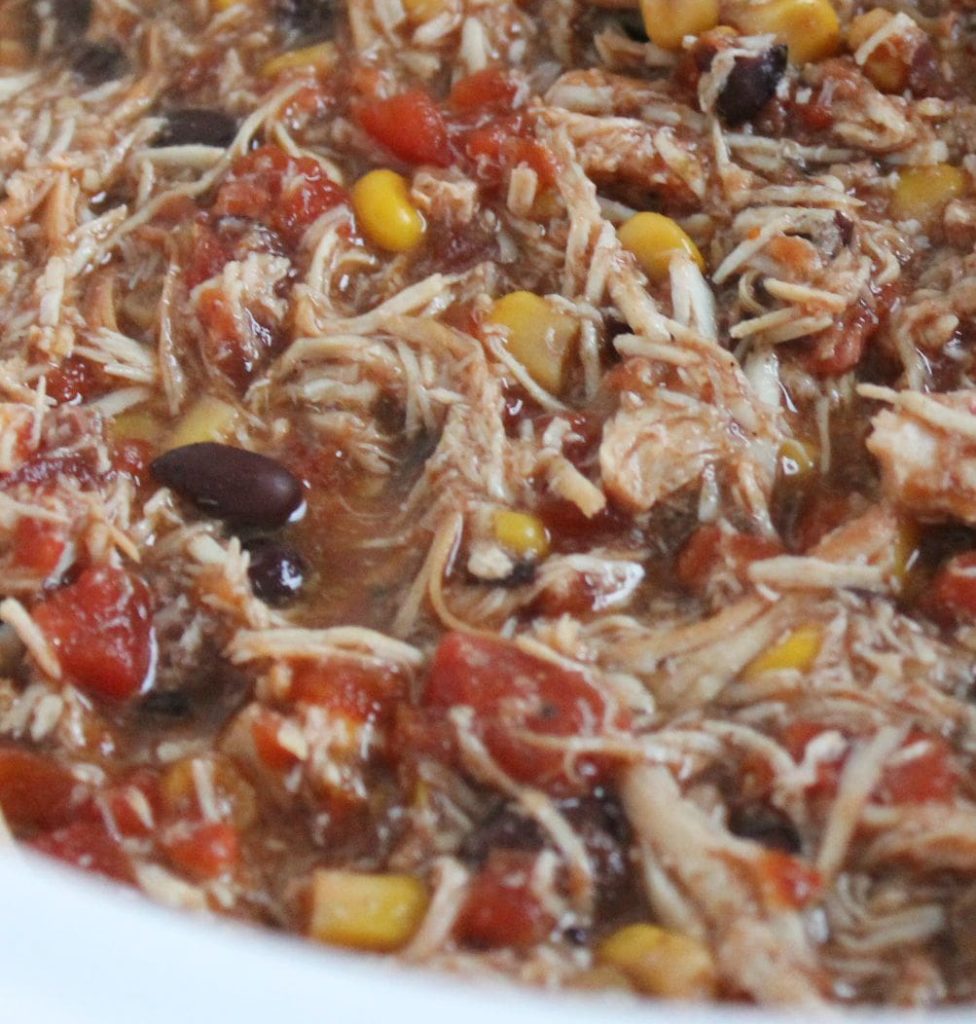 5 Ingredient Crock Pot Mexican Chicken. This was one of the first recipes I made when I discovered the power of the slow cooker and it's been a family favorite ever since. Eat it the way it is, put it in tortillas or even throw it on a salad.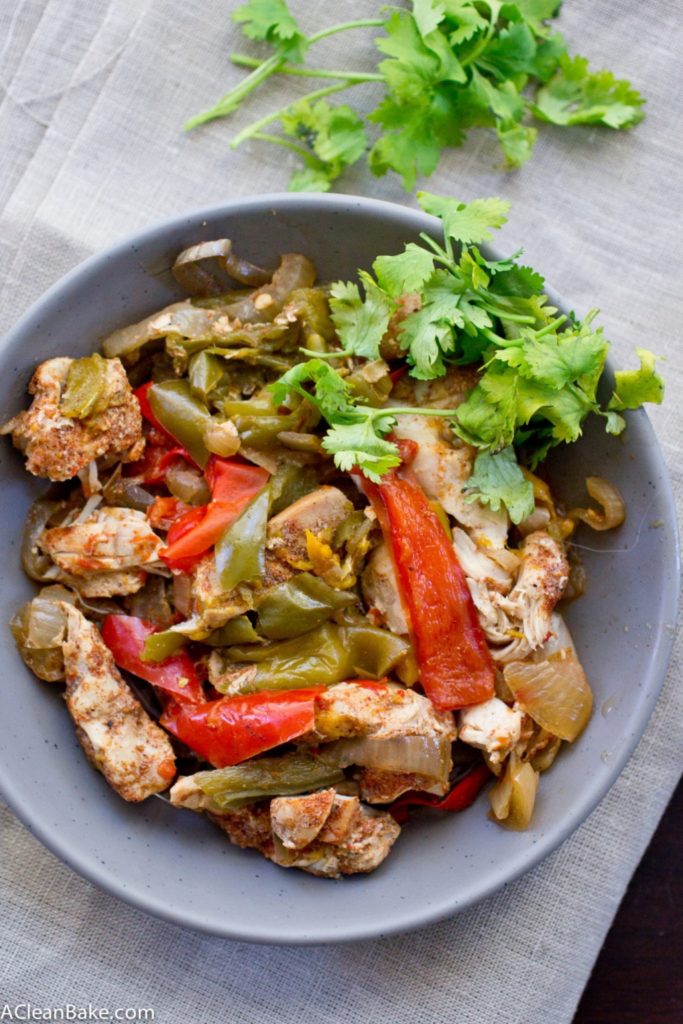 Slow Cooker Chicken Fajitas. Another great Mexican favorite, you can make this in the crockpot too. Depending on the sides you use, this can be a great paleo or gluten-free recipe.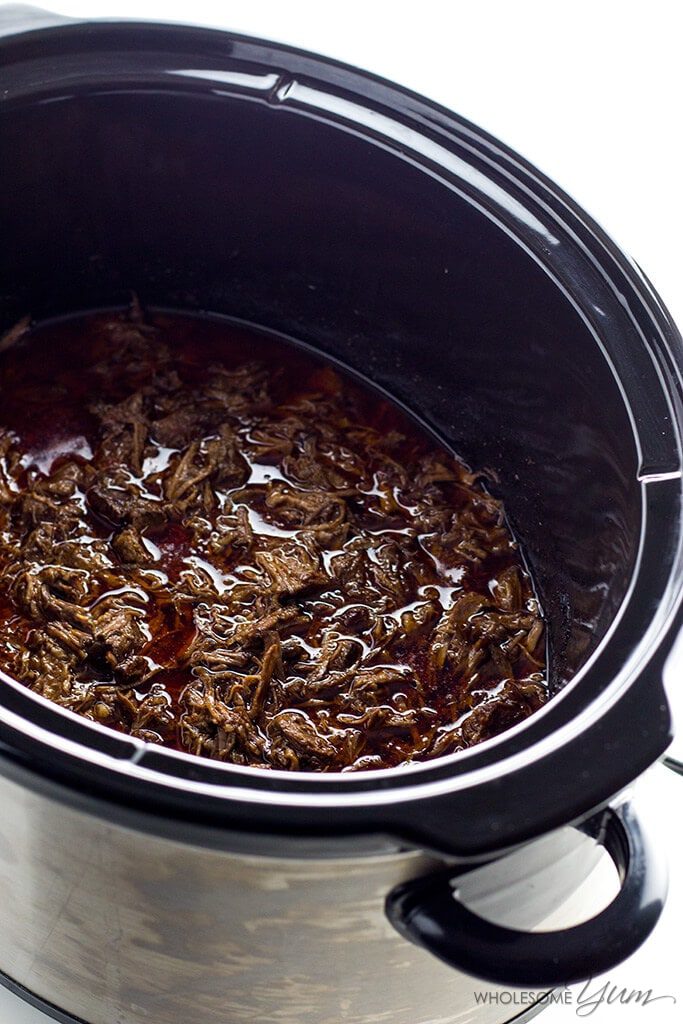 Chipotle Beef Barbacoa Copycat Slow Cooker. You don't need to convince me to try out a Chipotle copycat recipe! I love this option because you would never think to make this, but then it turns out to be amazing!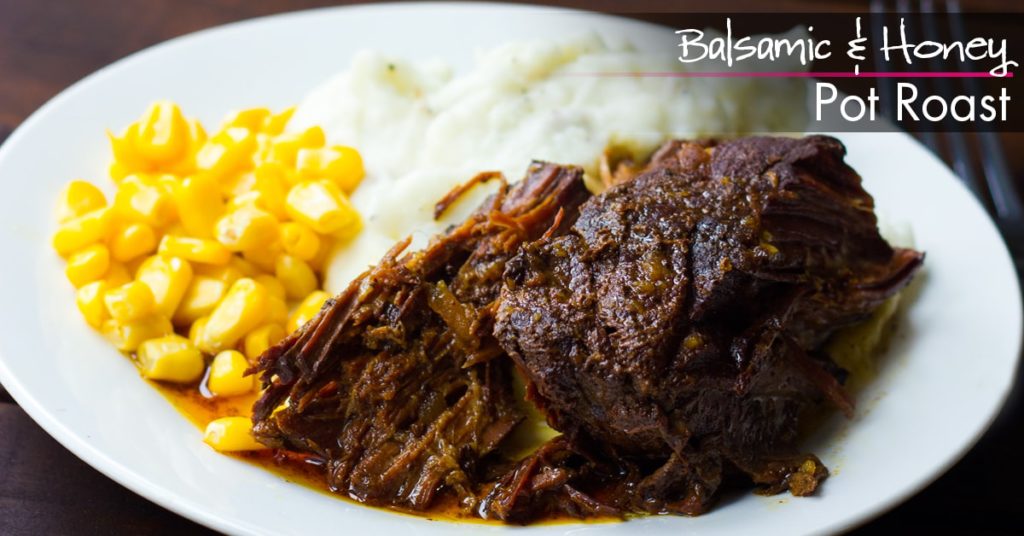 Balsamic and Honey Pot Roast Slow Cooker Recipe. Pot roasts are perfect for the slow cooker because they need that slow, long cooking time to make them super tender. This recipe is no exception.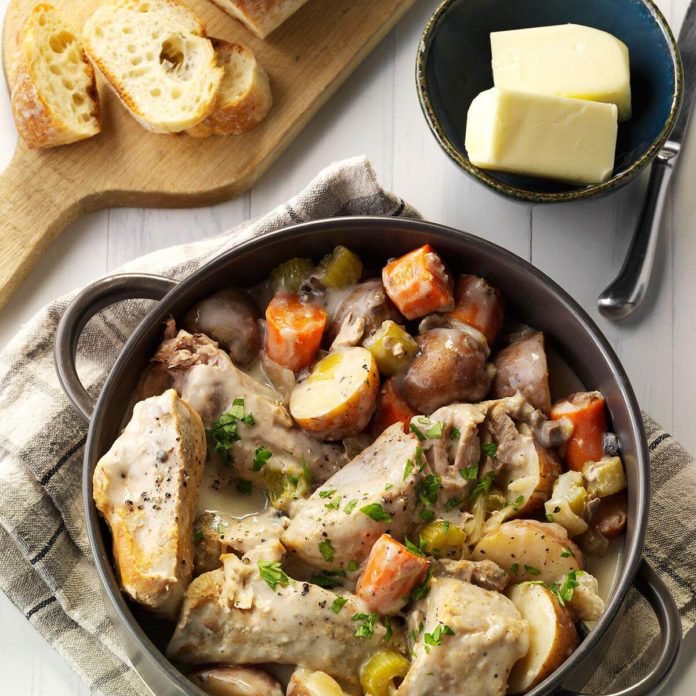 Country Ribs Dinner. This recipe reminds me of a good midwest dinner. Meat, veggies, and potatoes. Perfect for that chilly fall day.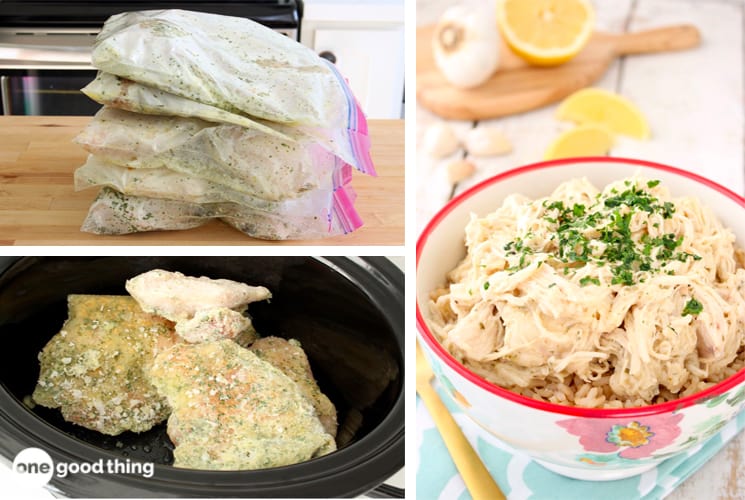 Lemon Garlic Dump Chicken. Oh, I love love love lemon chicken. Kids tend to love it too. Add some rice or even pasta and you have a really great dinner no one can complain about. Make this ahead and freeze it for even easier future dinners!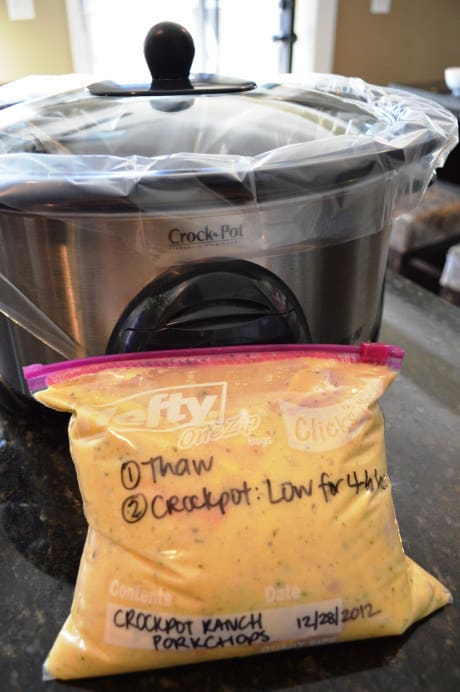 3 Ingredient Slow Cooker Ranch Pork Chops. 3 Ingredients… You can't get easier than that! Plus, I am a firm believer that you can add a ranch mix to any meal and it turns out amazing.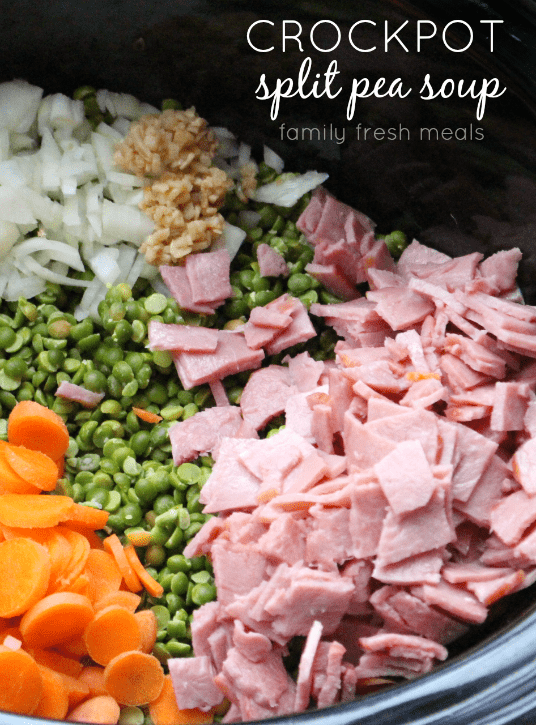 Crock Pot Split Pea Soup. I think about those cans of split pea soup my mom tried to feed me as a kid and want to gag. But this recipe completely changes my opinion on that! This hearty soup is a meal in itself and can be saved for lunches all week long.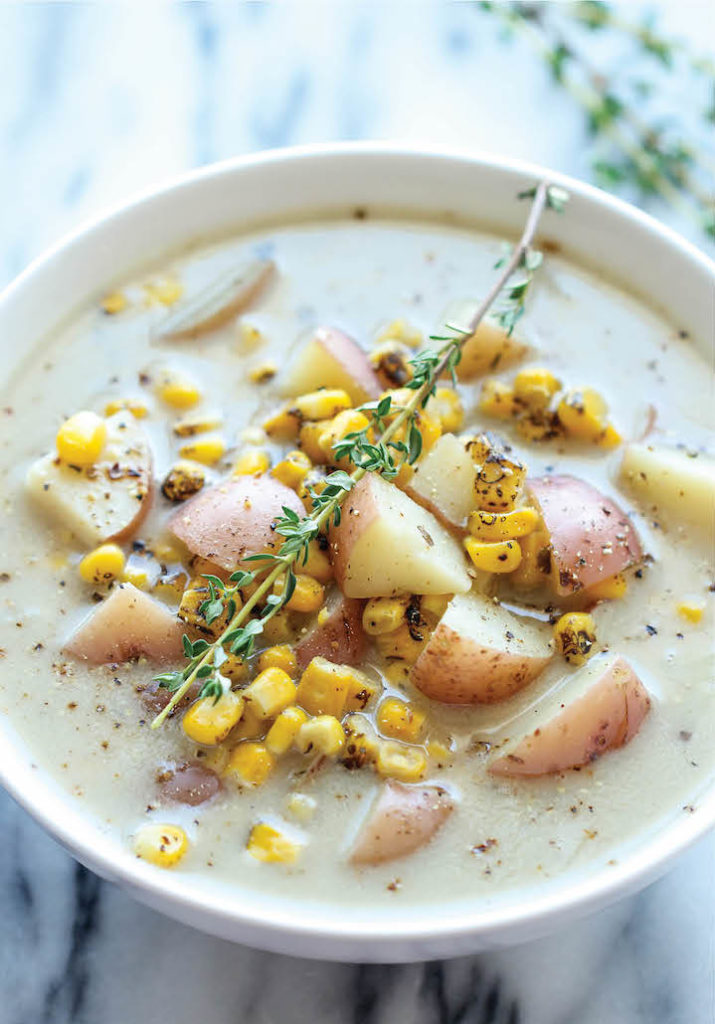 Slow Cooker Potato and Corn Chowder. I wanted to include another soup recipe because I just love them. Hold off on the cream and butter and you can make this ahead and freeze it also!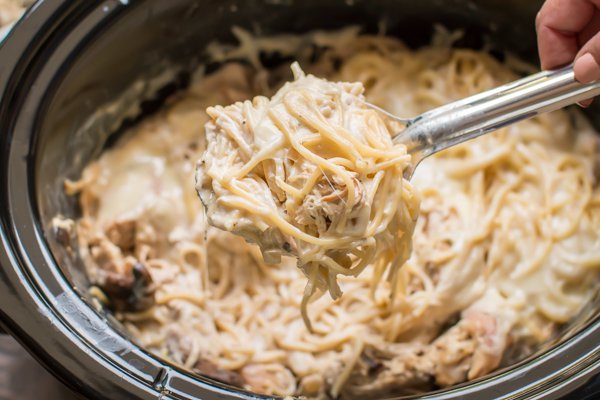 Slow Cooker Chicken Tetrazzini. Another family favorite that even the kids will eat. Serve it with spaghetti and mix it all together to make a great creamy dinner.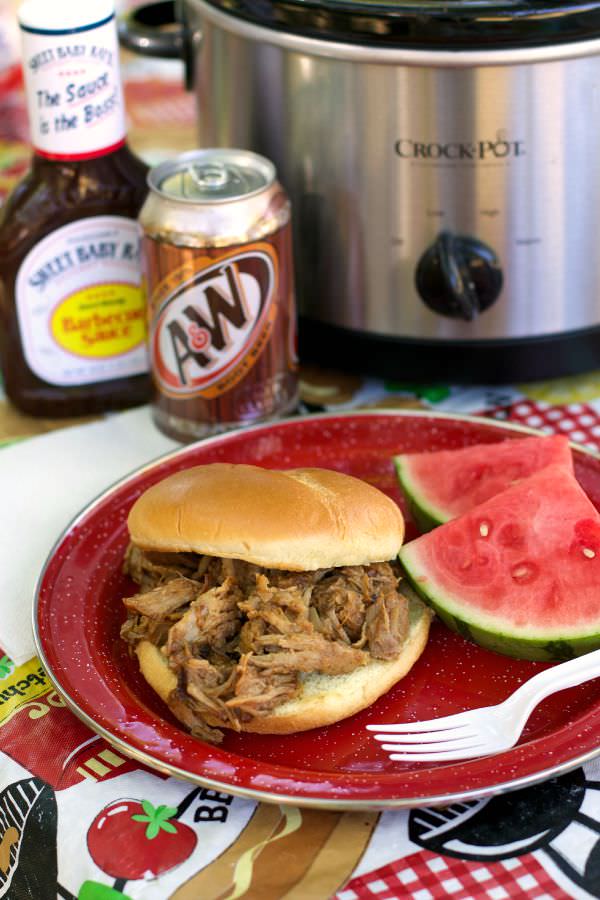 Slow Cooker Root Beer Pulled Pork. Let the kids see you making dinner with a can of root beer and they will lose their minds! This is a great recipe to serve at parties too. Just make a ton of meat and serve with buns and you have a great alternative to BBQ food.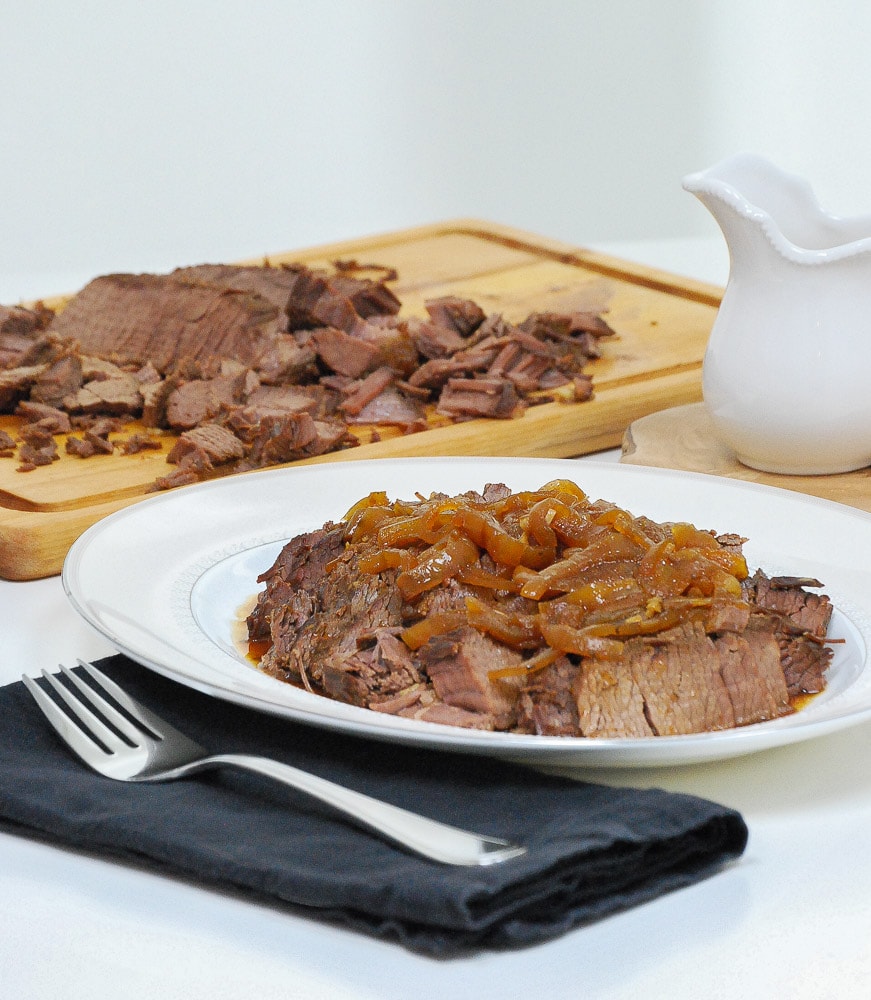 Slow Cooker Beef Brisket. We usually need to go to a good BBQ restaurant to find a perfectly tender brisket but this recipe will get you pretty close! Make this for dinner guests and truly impress them.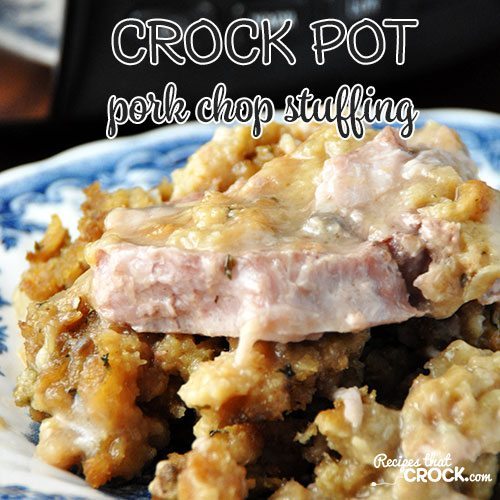 Crock Pot Pork Chop Stuffing. Grab those pork chops on sale and some good old-fashioned stovetop stuffing to make this classic family dinner.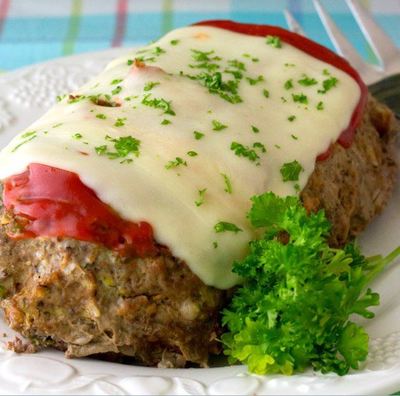 Dump and Go Italian Meatloaf. Make another classic family dinner with your slow cooker with this easy meatloaf recipe. You can even change up the ingredients or add different things to your meatloaf and let the crockpot do the rest!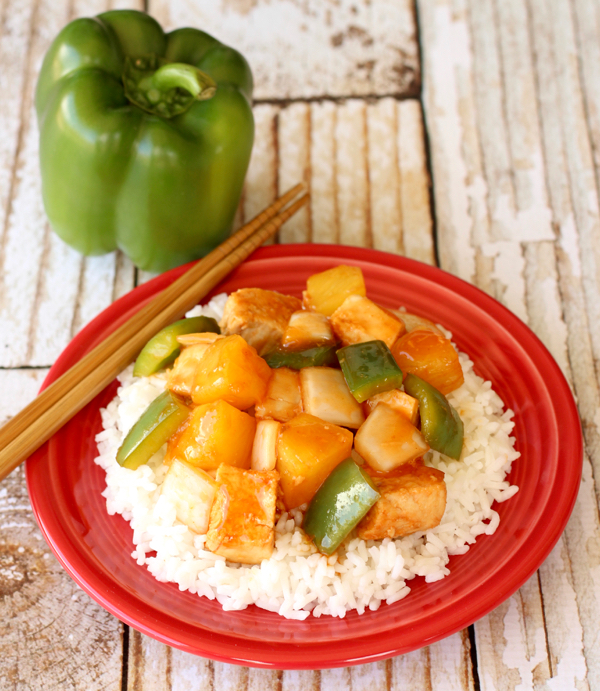 Sweet and Sour Chicken. I love recipes where you don't even need to measure the ingredients. Just one can of this and one bottle of that and BAM! There's your dinner!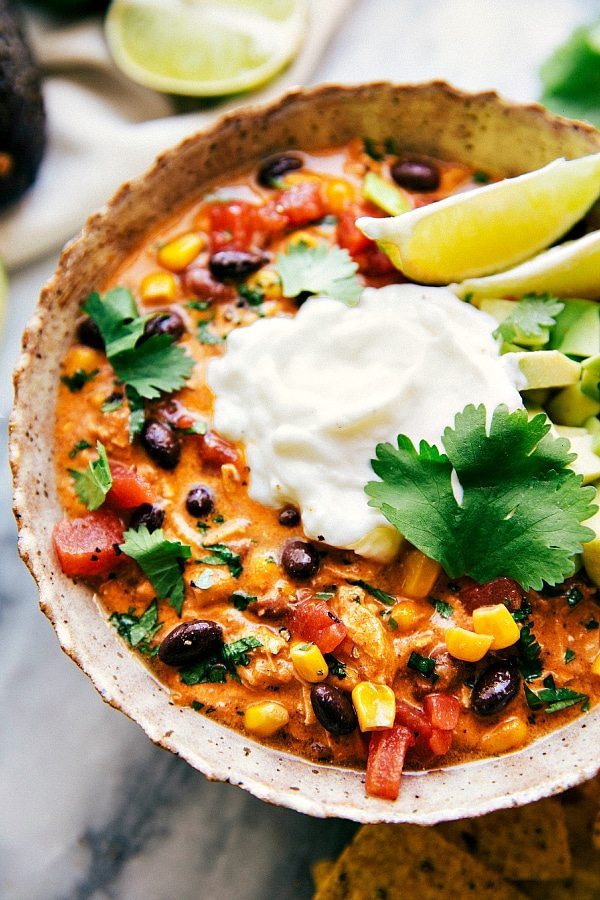 Easy Crockpot Creamy Chicken Enchilada Chili. A good alternative to plain chili, this recipe is the perfect fall football food to serve to your family or have in a crockpot just simmering and waiting for guests.
If You Liked These Crockpot Recipes, You Might Also Enjoy: