This post is sponsored by Nature's Recipe, LLC., all opinions are my own.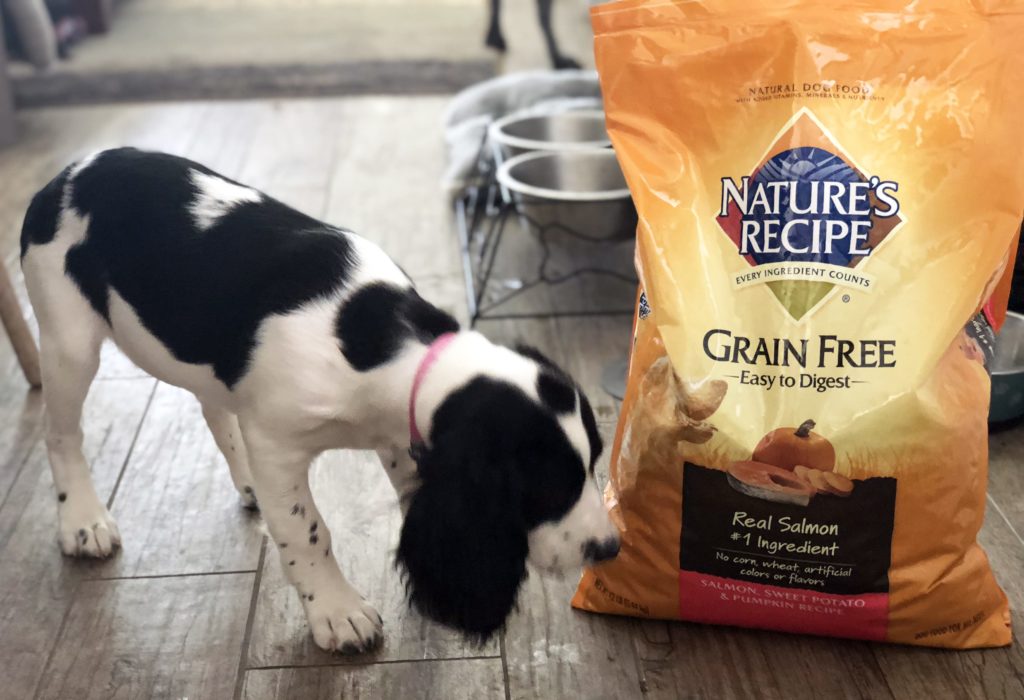 Nature's Recipe Premium dog food
I know all too well that pets don't stay around as long as you want them to. So when my little Lucy came into my life, I was determined to keep her around for a hundred years by keeping her as healthy as I possibly could. This spoiled little girl has all the finest bed and toys and treats she could ever desire. But when it comes to her food, I'm not messing around!
Who can even guess what most dog foods are made of these days? No way am I going to feed a ton of preservatives to my little girl.
Being a dog mom comes with a lot of responsibility. Sure, we want a pal to play with and keep us company. But owning a dog doesn't mean just playing with them or spending time with them. It means taking care of them in every way you can, including what food they eat.
After a ton of research, I decided to purchase Nature's Recipe® dog food. Nature's Recipe® is a premium dog food made with real chicken, lamb, or salmon and the #1 ingredient. I chose the salmon because fish are known to be great for active dogs and I can already tell this little pup is going to be super active!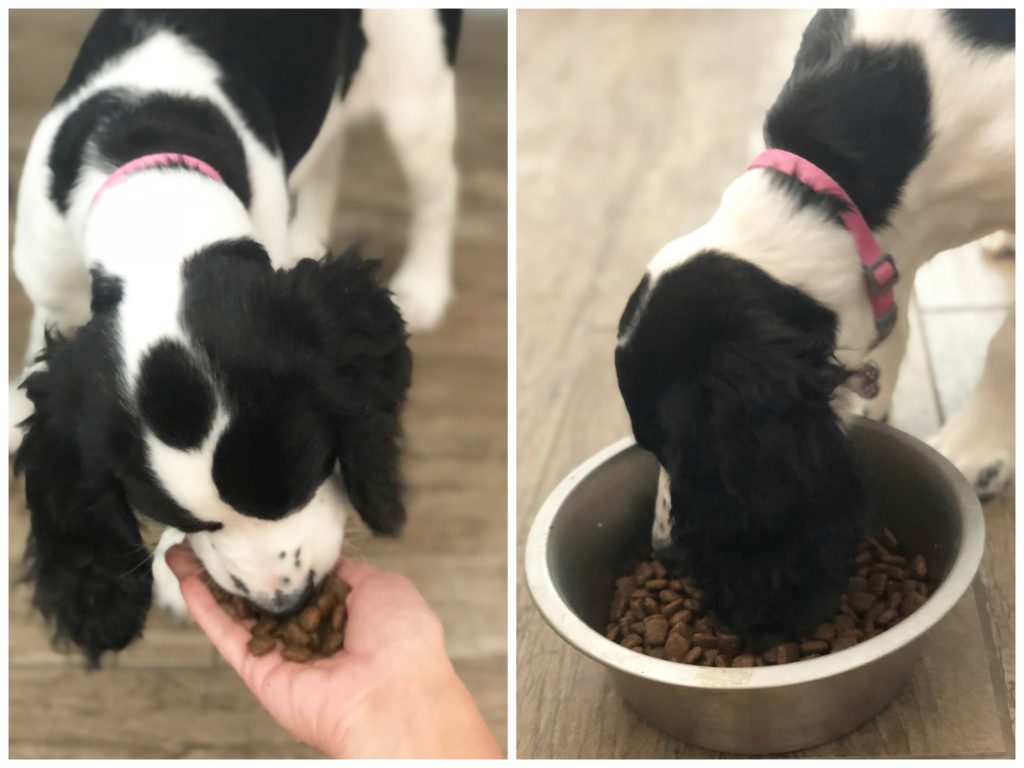 I started Lucy on Nature's Recipe® the day she came home. That wasn't hard to do because she devoured her first bowl in seconds. She thought she was getting a treat and I knew she was getting the nutrition she needs to fuel her big life. Win-win!
Even better, Nature's Recipe® is a natural dog food with added vitamins, minerals and nutrients. You will never find corn, wheat, soy or poultry by-product in these bags! And no pesky artificial flavors or preservatives either.
For a puppy that is already eating everything from sticks to garbage, I love that Nature's Recipe® is grain free and easy-to-digest so her little tummy can handle all those naughty things she eats!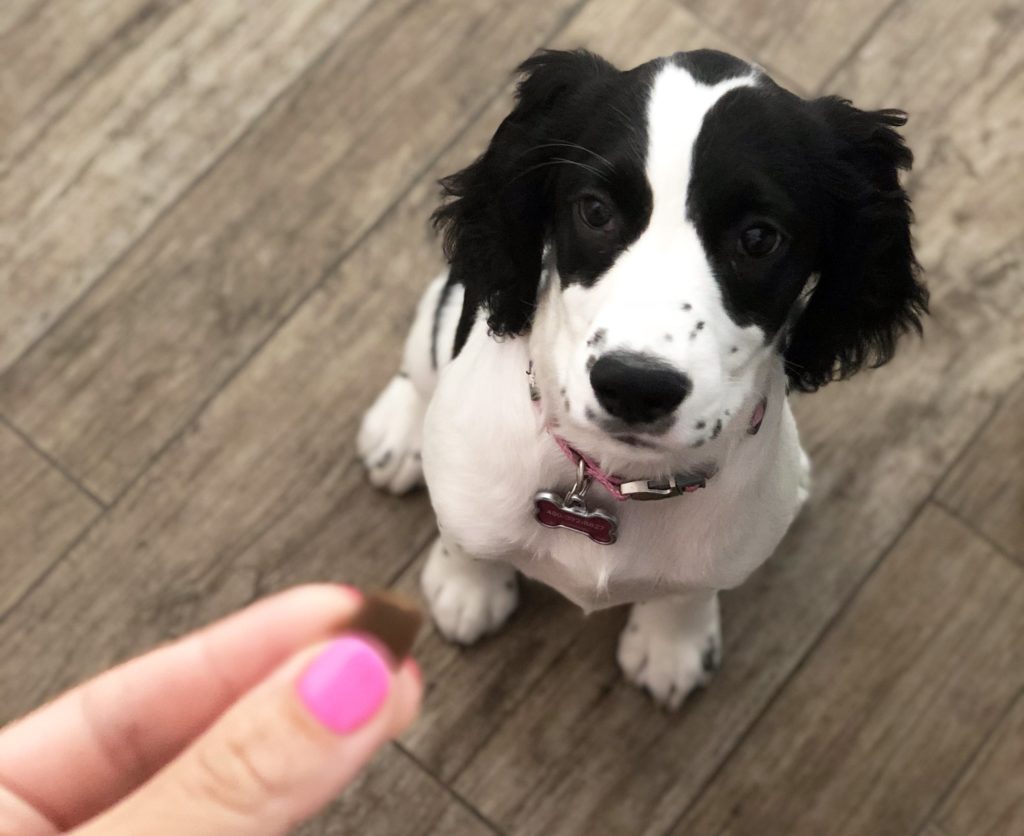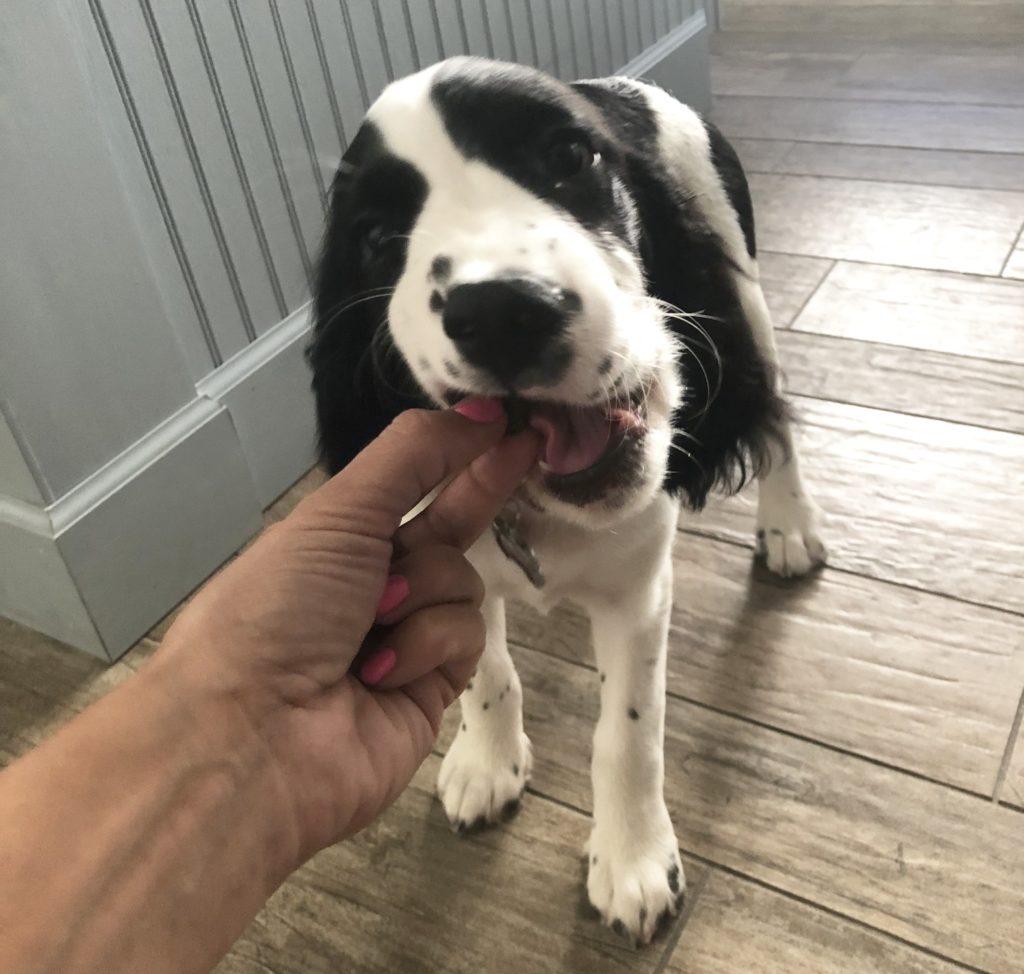 The small pieces have also made great training treats and she is well on her way to learning her commands because she begs for Nature's Recipe® dog food. Using these as treats allows her to get rewarded for commands without getting a lot of extra calories, which this little butterball definitely needs limited. I'm lucky if I can keep her cute little face out of the bag most days!
Where to get Nature's Recipe®
Did I also mention that you can buy Nature's Recipe® right at Walmart? Which means I can grab a bag anytime I go to get some shopping done. And I don't need to make a trip to a specialty dog store just for Lucy's food. Score!
And even though it's a premium dog food, the price isn't bad at all! So I can spend more money on all the great outdoor adventures we are about to have!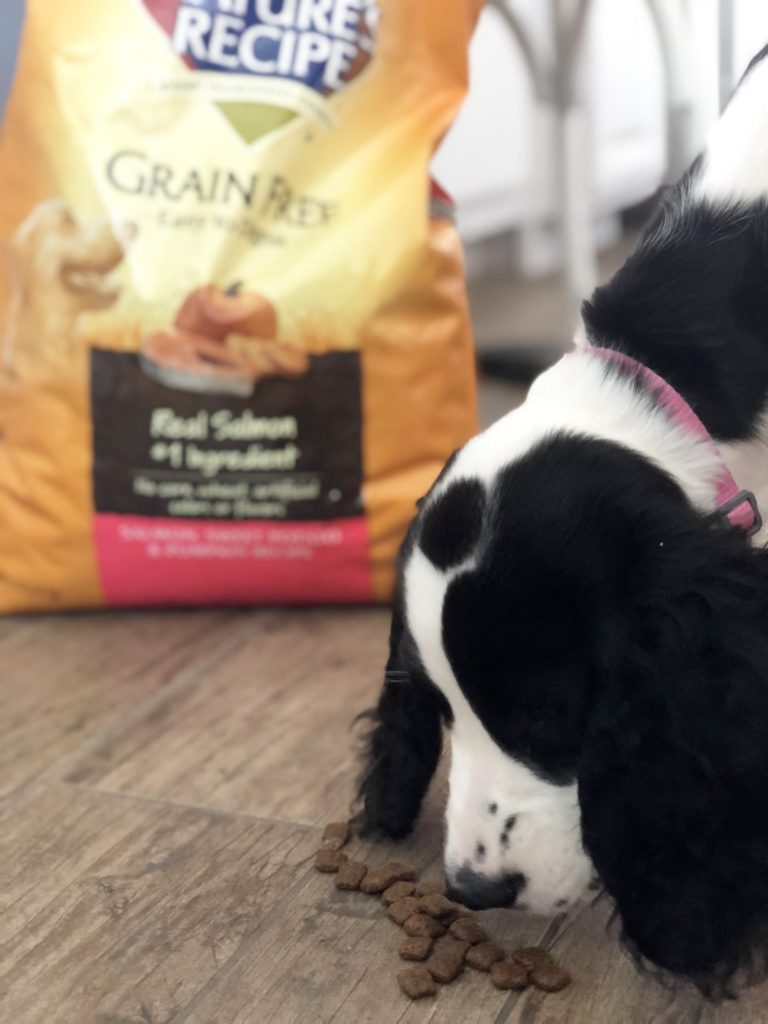 Lucy may not know this yet, but she has a long life ahead of her that includes her being very active. She will hike, run, swim, go camping… even RV'ing in her lifetime! So as her new furever mommy, I will do whatever it takes to make her live as long and as healthy as I can. I truly believe Nature's Recipe® will help her accomplish that!
Go check out your local Walmart to see if they have Nature's Recipe for your lifelong buddy!
Right now, Lucy is growing like a weed and I'm glad I don't have to worry about what fuels her tiny little crazy body. When the time comes that she is big enough to run mountains with me, I have no doubt she will be strong, healthy, and happy to do so!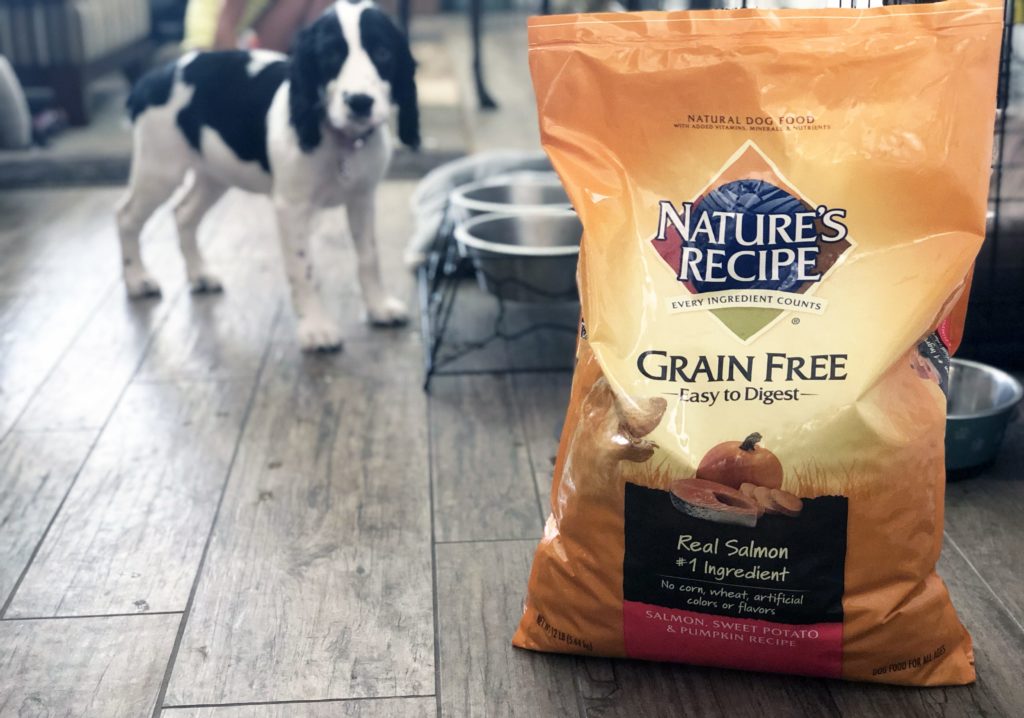 Enjoy!
Jenny