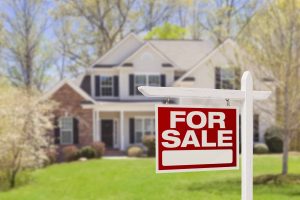 How to get your home ready to sell
When preparing your home to sell you mostly think about what price you want to sell it at, or where you are going to be moving to next. But people often forget to take the time to plan out the best steps for getting your house ready to sell at the highest and best price.
I've bought and sold several properties of my own over the years, as well as helped others buy and sell too as a Real Estate Professional. And no matter how many times I go through the process, there are always mistakes made along the way. So learn from the things I should have done differently when preparing your home to sell.
Your reason for moving is often very different from anyone else's reason for moving. Perhaps you got a divorce and you have to sell your property, or lost your job and have to downsize. Maybe you got a huge promotion or got married and you are upgrading to an even bigger and more glamorous home.
No matter what the situation, it's absolutely necessary to let go of the emotional aspect of selling a home and look at moving as a way of starting fresh. Your current home is about to belong to someone else. So detach yourself from how it's going to look or what someone else is going to do with it.
Picture your new home, your new life, and take time to clean and get rid of the clutter. Then you'll be in the perfect position to prepare your home for sale. And make that money baby!
First things first, start getting rid of stuff.
Go through every part of your home and start categorizing items. Do you want to try to make some extra cash? Put lightly used items aside for a garage sale.
Donating items can always be a good idea too because it doesn't require the time and commitment a garage sale would. Not to mention you get the tax write off for the donations. Or simply throw things away!
No matter how you do it, start to condense your household items.
Move furniture and boxes to storage.
You will want to make your home appear as big and as bright as you can. The best way to do that is with fewer items to clutter it up. I can't tell you how often I see homes packed with big, oversized furniture. Get it out of there!
So much that you can barely even tell what the room looks like. Even if it's inconvenient for you, move as much furniture and boxes to storage as you can. Leave only enough behind to make your house look staged.
Clean Your House!
Cleaning your house is essential. I can not stress this enough. Dirty houses leave the appearance of an unkempt owner. And an unkempt owner usually doesn't take very good care of their house. So to a buyer, a dirty house means a home that most likely needs a lot of repairs and will turn buyers away.
Don't forget to clean…
Carpets (shampoo them!)
Blinds,
Ceiling fans
Appliances (inside and out!)
Baseboards
Walls (especially if you have kids!)
Tidy up Your Yard.
If you have a townhouse or condo, well good for you! But if you own a home with a yard or any outdoor area, make sure it looks good. Sweep the patio or the steps. Clean up and wash the BBQ area. Trim the grass, the bushes, and the trees.
I once saw a buyer almost walk away from a listing because one tree had branches too close to the house and they were worried small rodents would climb the tree to the roof.
More and more people are enjoying the outdoors and if you have any kind of outdoor area, you NEED to make it as relaxing and enjoyable as you can to a buyer!
Stage Your Home
If you are not good at staging or just not familiar with it, then this is where working with a Real Estate Professional will come in handy. If you are even thinking about selling, contact a professional well before you are ready to list your home. They are experts in preparing your home to sell. So listen to them!
But if you are trying it out for yourself, the number one rule to remember is to clear out any personal items. It should look like a model home. Which means no personal photos (I don't care how cute your kids or dogs are), and no personal items. If a buyer pictures YOU in there, they will never be able to picture themselves in the home.
Remember minimal furniture. Dining rooms should have a table, staged with chairs. Plates and a nice centerpiece are great ideas too. A Living room should have a nice couch, maybe a side table even, a small plant… but not much more. Small items placed around the room help to add a modern touch such as candles or small plants, but don't overdo it!
Remove Items You Don't Want to Sell with the House!
Talk to your real estate agent about what is required to stay with the sale of the home and what you are allowed to move. These items often surprise people. For example, a stove/oven and a dishwasher stay with the home. But a refrigerator doesn't. You have the option to leave it behind, but you can also take it with you or sell it for some extra cash before you move.
Some other items that typically stay with the home:
Blinds. Any kind of blinds, custom or not, stay with the home
Curtain Rods. You can take the curtains but the curtain rods are fixed to the home and have to stay.
Light fixtures. Whether it's a basic overhead light or Grandma's vintage chandelier… Light fixtures stay with the home. So if you want to take it with you, replace it with a lower cost item BEFORE you list your home for sale.
Outdoor Sheds.
Television brackets. Do you have a nice flat screen mounted on the wall? The TV is yours but guess what… that wall bracket stays with the house. So remove that and put your tv on a stand if you want to take it with you.
Any of the items listed above can easily be replaced with less expensive items. So if there is something you want to take with you, just replace it. But make sure you do that before you list your home.
Preparing Your Home to Sell
Even though moving can be a daunting task, try to break everything into stages and complete each task step by step. And always remember, it may be a lot of work and inconvenient, but preparing your home to sell the right way will almost always result in a quicker sale and higher selling price. And won't that be worth it in the end?
When in doubt, listen to your real estate professional. They not only are extremely experienced in selling homes, but they can also look at your house in an objective way. We tend to look at our own properties in an emotional way. Detaching yourself emotionally and following the advice of a professional will get you moving on up in no time!
*All this information is general and your situation or housing market may vary! So you should talk to your local Real Estate Professional!