Do you know the muffin PAN?… HAHA do you get it? Clever right? OK don't laugh, that's actually the name of a blog! And a really cute blog too you can find here. I started making muffin tin recipes awhile ago when I realized what great party snacks they made.
I've been making taco muffins for years and it's become my go-to for pot lucks. So I started to expand my horizon and find other muffin-tin recipes to make.
What's the big deal with muffin-tins you may ask? Well let me share my cheesy excitement. First of all, all the recipes are super easy because you all you really do is pile ingredients into a muffin pan. So your kids can easily help you without creating too much of a disaster.
Another reason is they make great finger foods which kids love and are easy to pass out at parties. Most of all, the best thing is that each serving is already individual. Therefore they are easy to freeze and reheat any time you need to.
I've put together a list of my 10 favorite muffin-tin recipes that are definitely worth trying out.
Muffin-Tin Recipes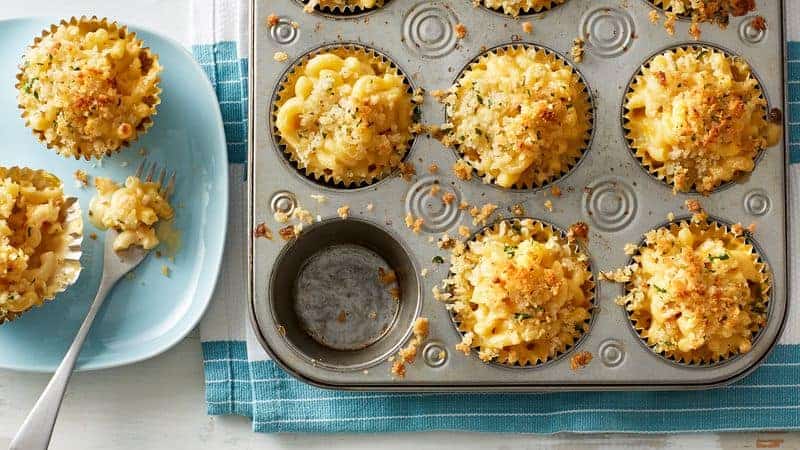 Muffin Tin Mac N Cheese Cups: Kids love Mac N Cheese. This is a fact. Smash it into a muffin pan and now they have mac n cheese they can eat with their hands. Genius. Another great recipe you can freeze and reheat if you have to run out the door and forgot to feed them… whoops! As a result, your kids will love you and not complain about dinner for a change.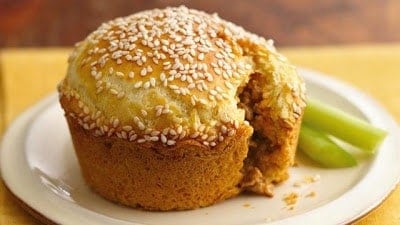 Muffin Tin Cheeseburgers: Don't these just look cool? I can't imagine a single family member not wanting to eat these. Not to mention, what a hit this would be at your next work pot-luck. Or even as a fun snack for a day of Sunday Football. These and a beer? Hello! (I mean root beer, obviously)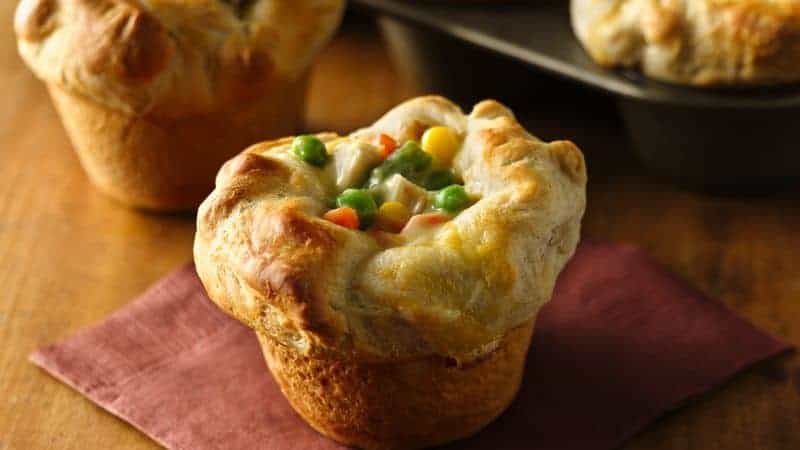 Muffin Tin Chicken Pot Pie: Again, it's all really just about shoving ingredients into a muffin tin. In addition, this is a super easy one for kids to make because you basically just mix the ingredients and pour them into the cups. They can't mess that up! Plus, what a great way to get kids to eat veggies. Probably something they need more of!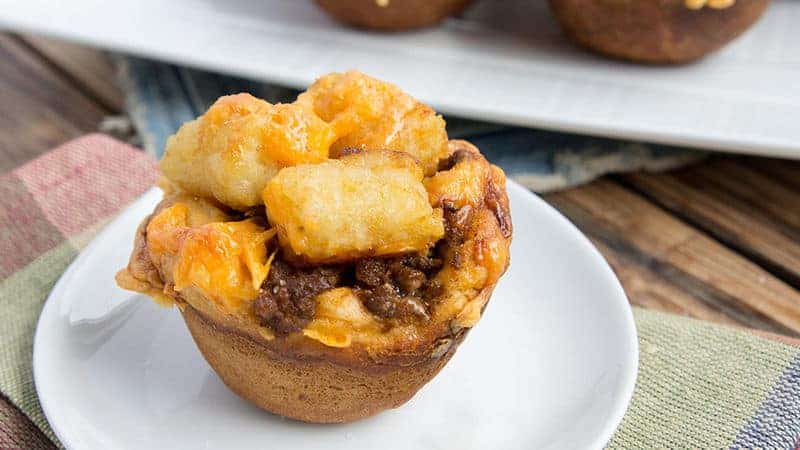 Muffin Tin Tater Tot Casserole: The original tater tot casserole is a huge favorite in my house. Therefore, this clever little version is one of my daughter's favorites. And since she can easily hold it in her hand, she uses that as a way to eat dinner in front of the TV.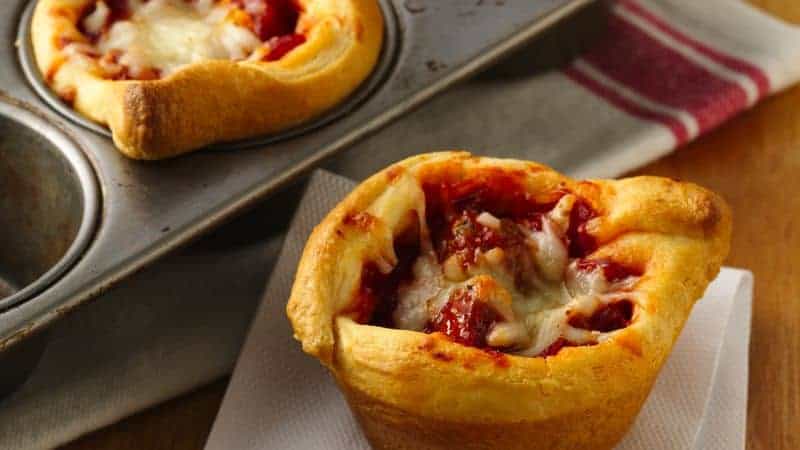 Muffin Tin Pizza: The name says enough, doesn't it? It's Pizza! In a muffin tin! The appeal of these little beauties is that you can get the whole family involved and line everyone up to make their own. Because everyone can add whatever ingredients they want. Look at that… you just got your whole family doing something TOGETHER!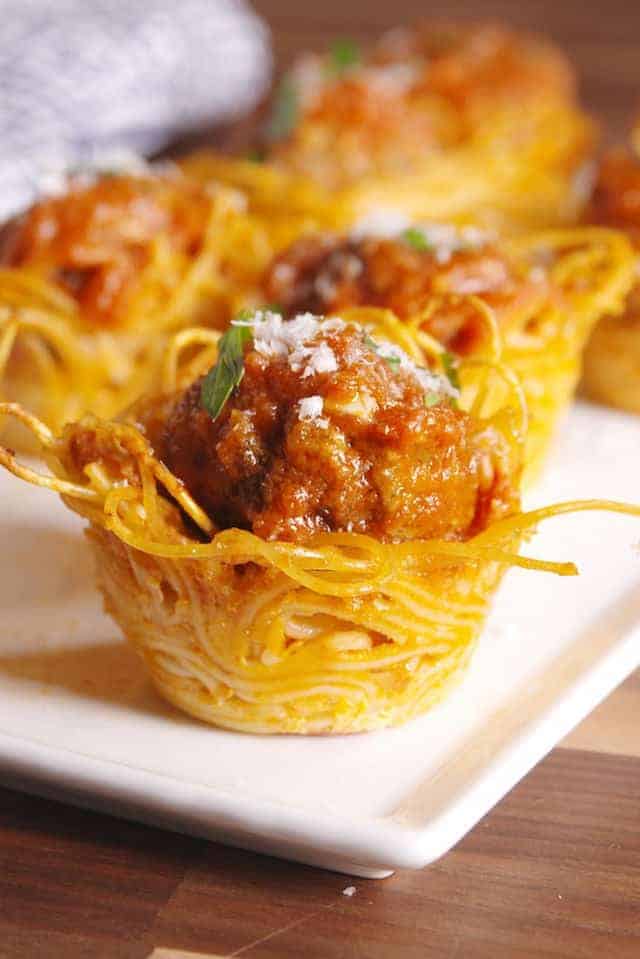 Muffin Tin Spaghetti: Who would have ever thought to shove some spaghetti into a muffin tin? Most of all, I love how they look like little bird nests which make them really fun for kids. And what a clever and non-messy way to eat spaghetti.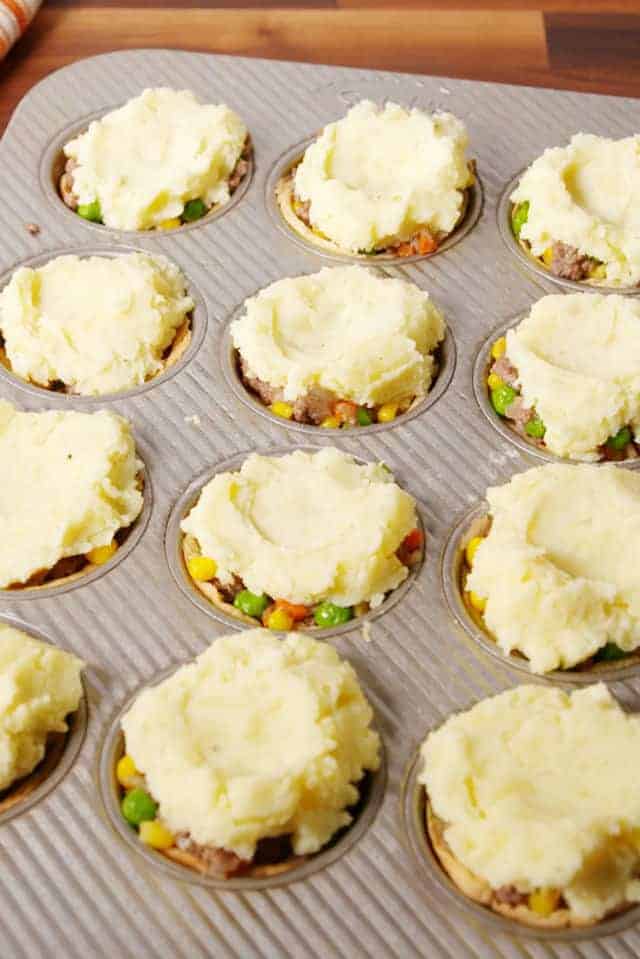 Muffin Tin Shephard's Pie: It's your darn luck that I give you this recipe (I'm trying to say that with an Irish accent, did it work?) Shepard's Pie was never a frequent dinner menu at my house. What I like about this is it takes a boring meat and potato recipe and turns it into a fun little all-in-one meal. Good luck picking this one apart kiddos!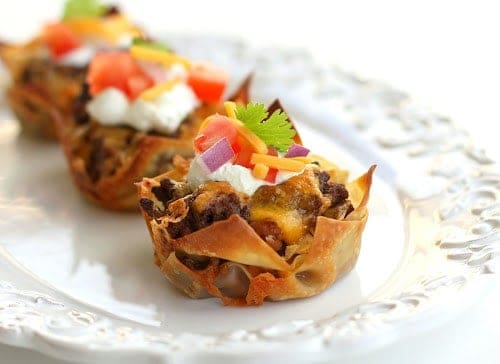 Muffin Tin Taco Cups: My FAVORITE! There are a variety of recipes out there for this one. Some use wontons. Yet I've used regular tortillas just cut smaller. Really you just make taco ingredients and then pile them in the cups. Add whatever you want! Re-fried beans on the bottom, rice, salsa, etc. Put a little guacamole or sour cream on the top and it looks like it took all afternoon to make.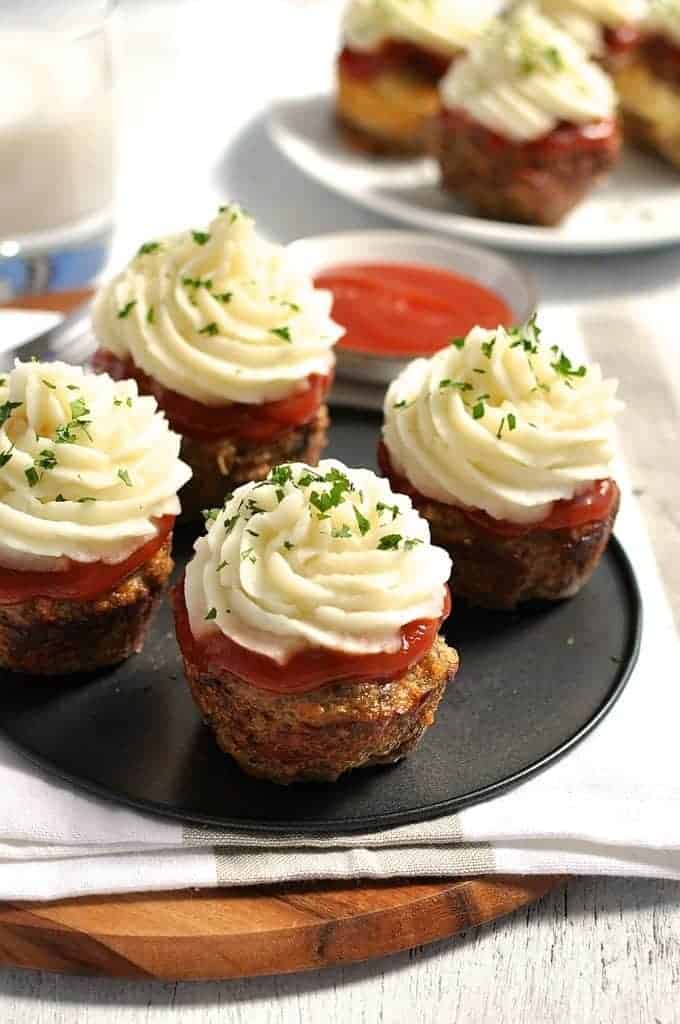 Muffin Tin Meatloaf: Meatloaf is meatloaf. But make it a tiny round serving size, and add a cute plop of mashed potatoes on top and all of a sudden it's a super fun meal kids love. Go figure! Also, it makes a great hearty meal for anyone in the family, even adults!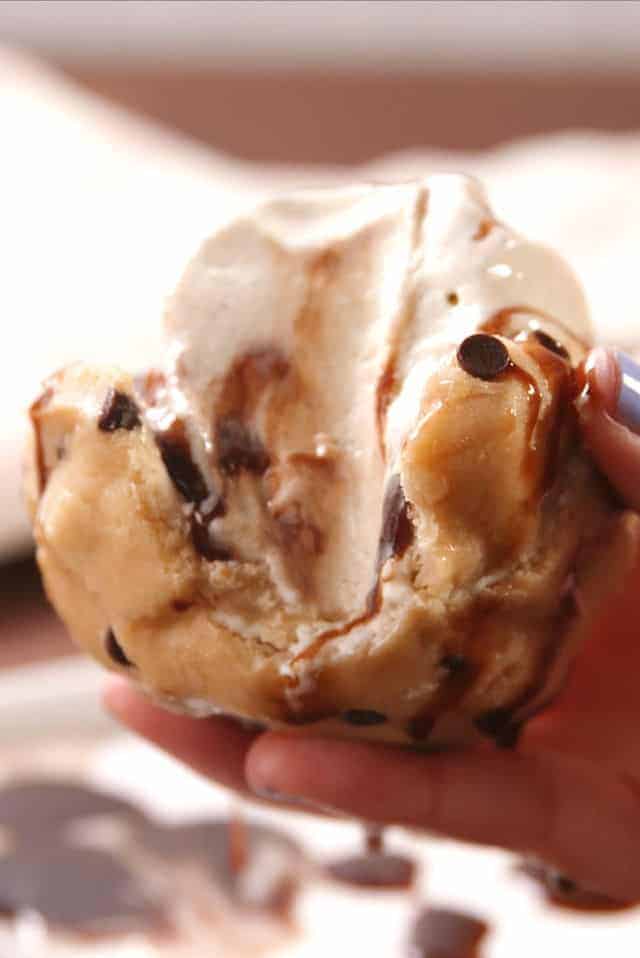 Muffin Tin Cookie Cup: If you know me at all, you would know I can't end this post without a good dessert. As a result, look at these amazing cookie cups! The picture speaks for itself. And if this is what's waiting at the end of dinner, everyone will finish their meals! Veggies and all!
Be Creative!
Try some Muffin Tin Recipes of Your Own and Let Me Know What You Come Up With!