It's time to put the kids to bed and begin to enjoy the Holidays as an adult!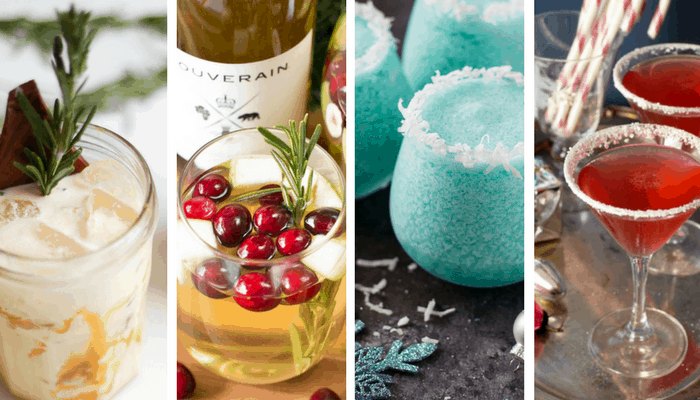 Holiday Cocktail Recipes
You spent days making crafts. You cleaned up endless amounts of flour from all the cookies.  Time to kick back and have some me time with these amazing Holiday Drinks!
There is nothing I like more than a good drink and most of the time I don't need an excuse!  But this season I decided to branch out from my normal glass of Moscato and try something new. We always tell our kids… try new things…right?
So if you are throwing a holiday bash with your closest friends, having a few of the girls over, or just want to make yourself something fun to drink… you need to check these out! 
If your friends are big lushes like mine, then take one of these recipes and turn it into a great gift!  Buy a nice set of glasses and all the ingredients.  Print out the recipes and assemble it all in a big glass jar or stylish basket. If any of my friends are reading this… feel free to do the same for me! 
Amazing Holiday Drinks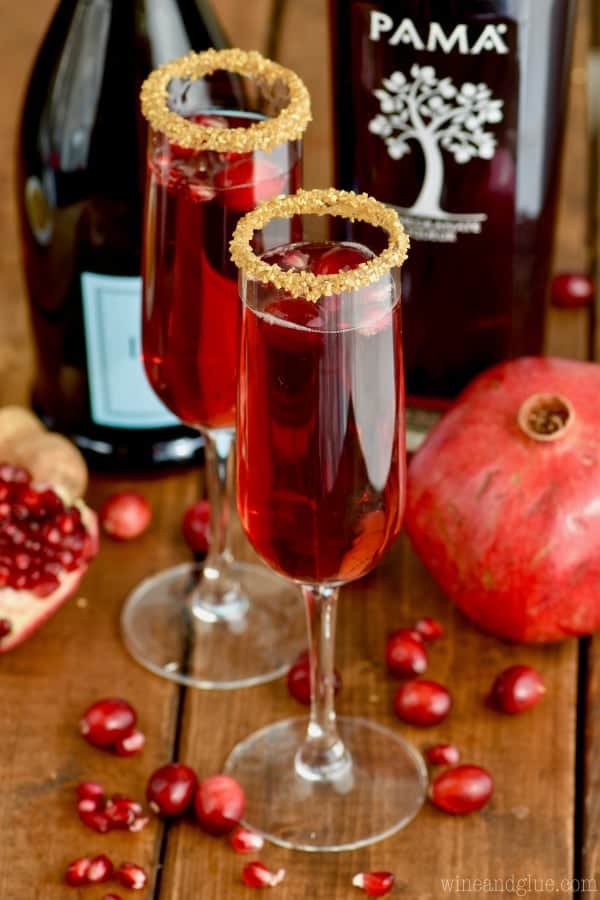 Cranberry Pomegranate Champagne Cocktail.  A good cranberry is what makes the holidays the holidays!  Even if you are not a big cranberry fan, the flavor mixes nicely with other ingredients and the berries themselves add a beautiful pop of red color to any drinks. Because it's important to look festive too!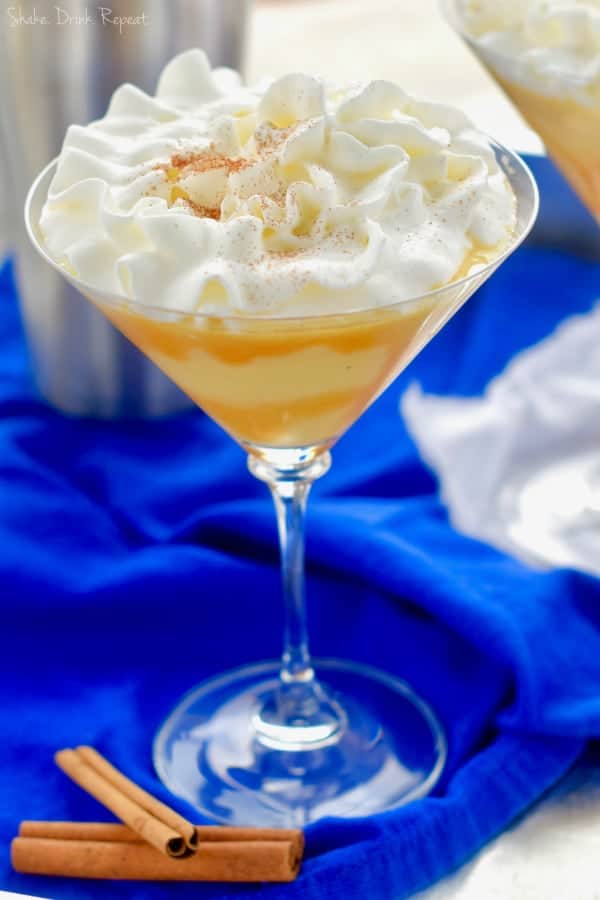 Eggnog Martini.  For all you eggnog lovers out there… why not spice (I mean spike) it up with a little kick! This smooth creamy drink is easy to make for the adults and the kids can have the non-alcohol version at a Holiday party too. So every one gets a fancy drink!  The added caramel in it makes this drink a MUST!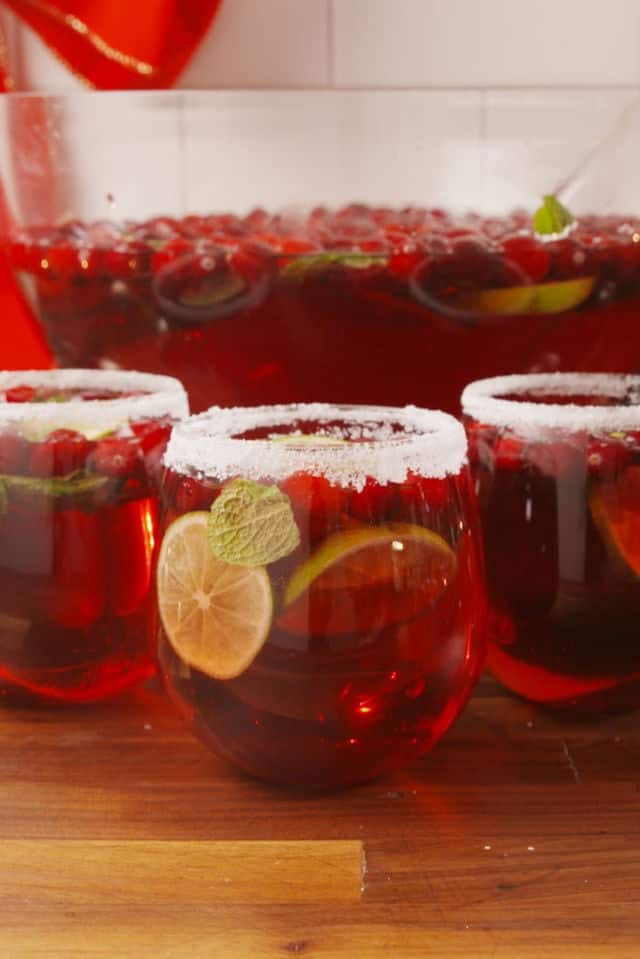 Jingle Juice.  There are many different recipes for Jingle Juice out there. I mean, really anything can be considered a jingle juice right? I chose this one because I love Moscato!  And this recipe is made with red Moscato… oh yeah! So maybe I take a sip here and there of the Moscato while I'm whipping up these drinks… don't judge.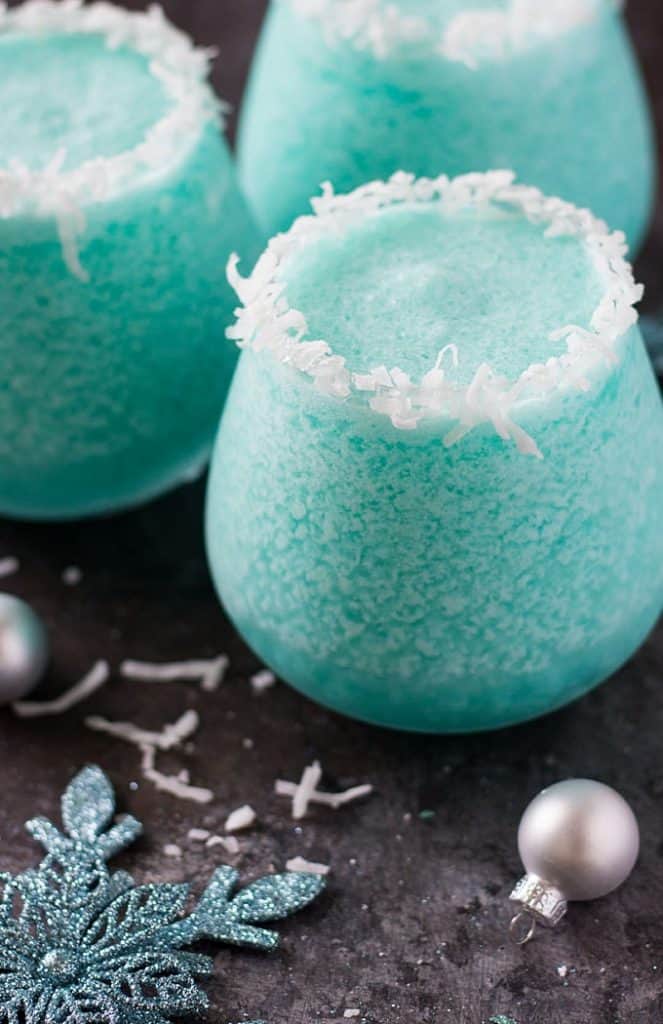 Jack Frost Cocktail.  If the color alone doesn't make you want to whip this up right away then something is wrong with you!  It not only is a vision of wintery fun but tastes amazing too.  If you don't like blended drinks then add all the ingredients over ice with a martini shaker and you have a similar drink.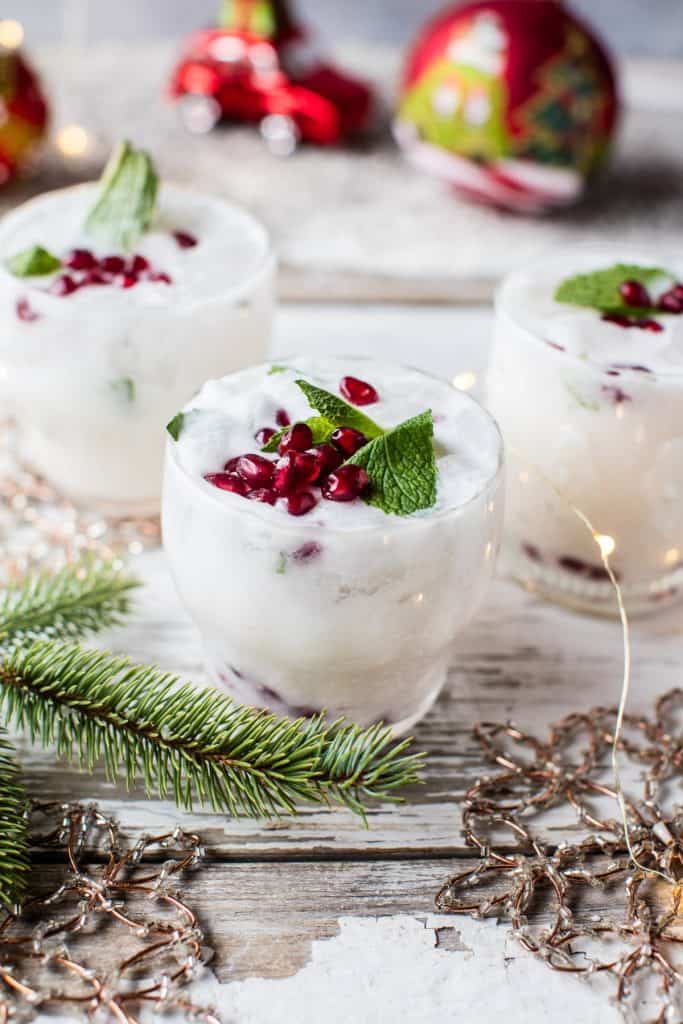 White Christmas Mojito.  Mojitos are not just for a warm summer vacation!  This fun Holiday version includes coconut and White Rum and uses pomegranates as a fun burst of Holiday color.  Trust me, they taste as amazing as they look.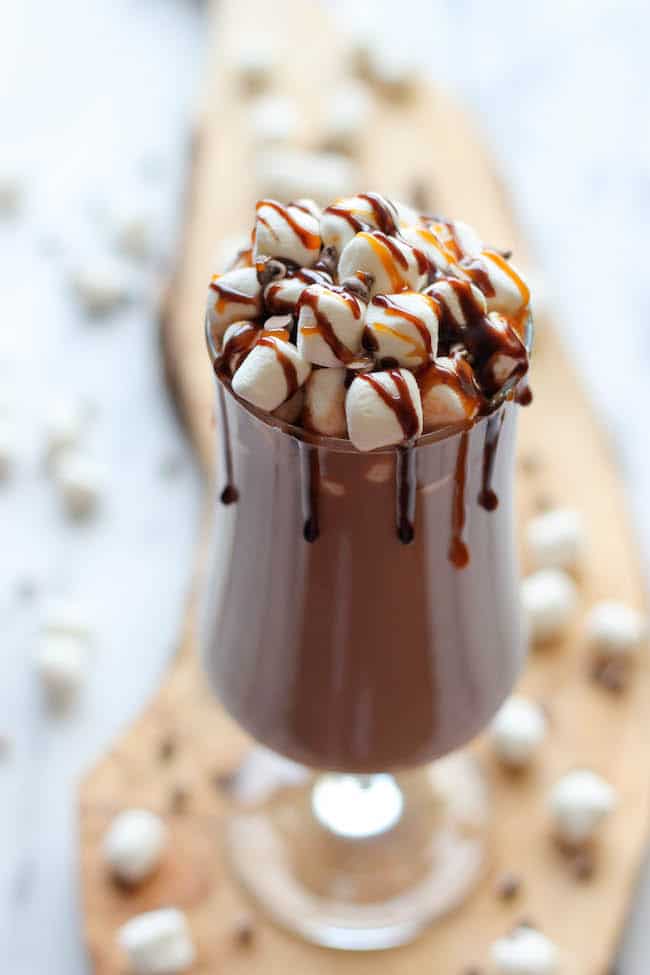 Kahlua Hot Chocolate.  You can't talk about Holiday drinks and not include a good Hot Chocolate Recipe. If you like Kahlua then this is the perfect combination you need to try. Most of these ingredients you probably already have in your pantry. You can even whip up this recipe and give the kids a cup before you add the Kahlua.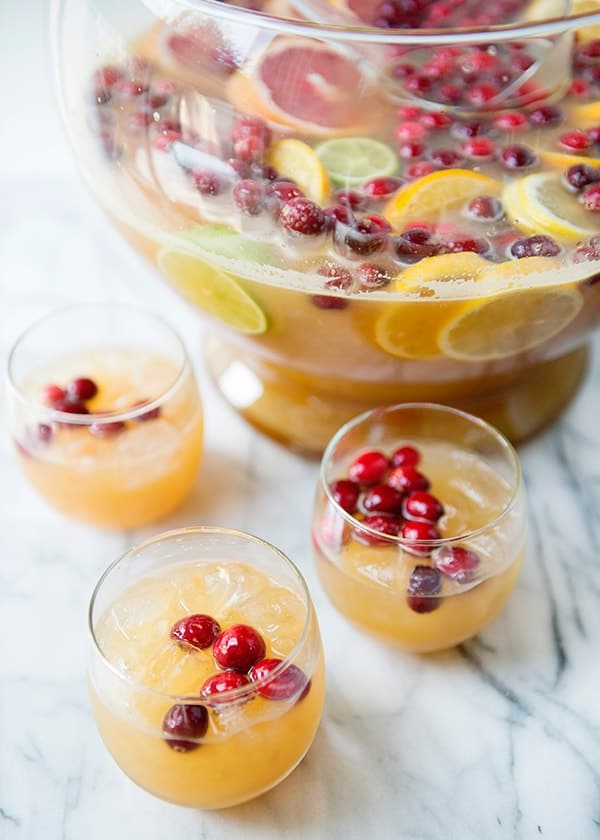 Spice up your Holiday Jingle Juice.  See… Another Jingle Juice! But this one is completely different and super amazing. It requires a lot more ingredients and a little bit more time to make than most other recipes. So this one would be great if you can mix up a BIG batch for a Holiday party. Your guests will be begging for the recipe.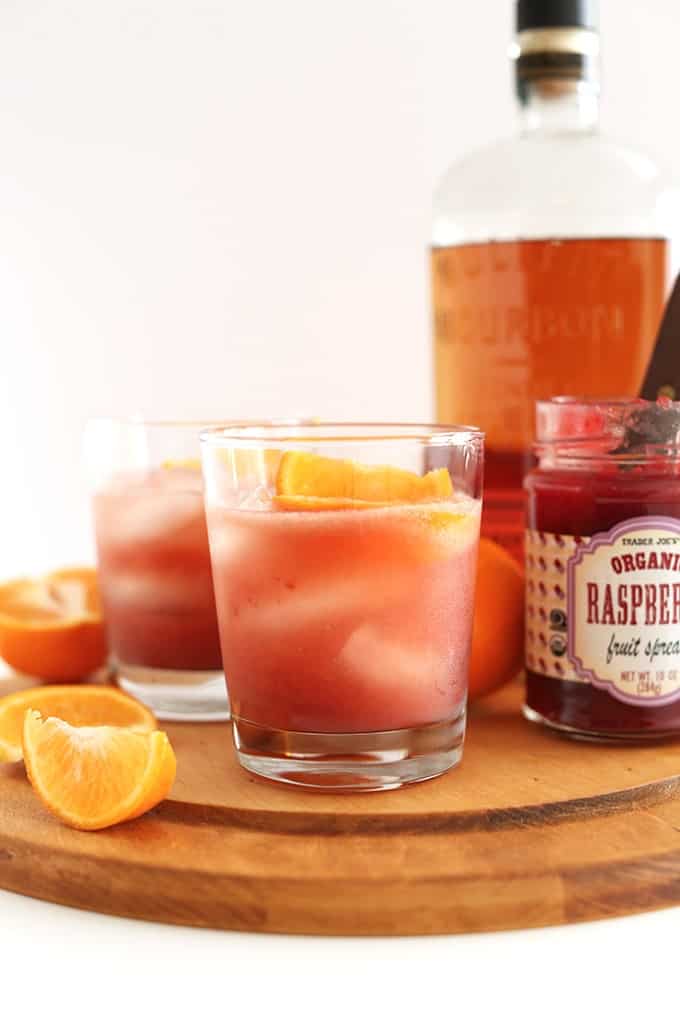 Raspberry Bourbon Smash.  You see a lot of Rums and Vodkas in mixed drinks but it's not very often you get a good Bourbon drink.  And this recipe includes Raspberry jam!  Who knew you could put jam in a drink!  This makes me want to try other jams in drinks too. It adds flavor and sweetness!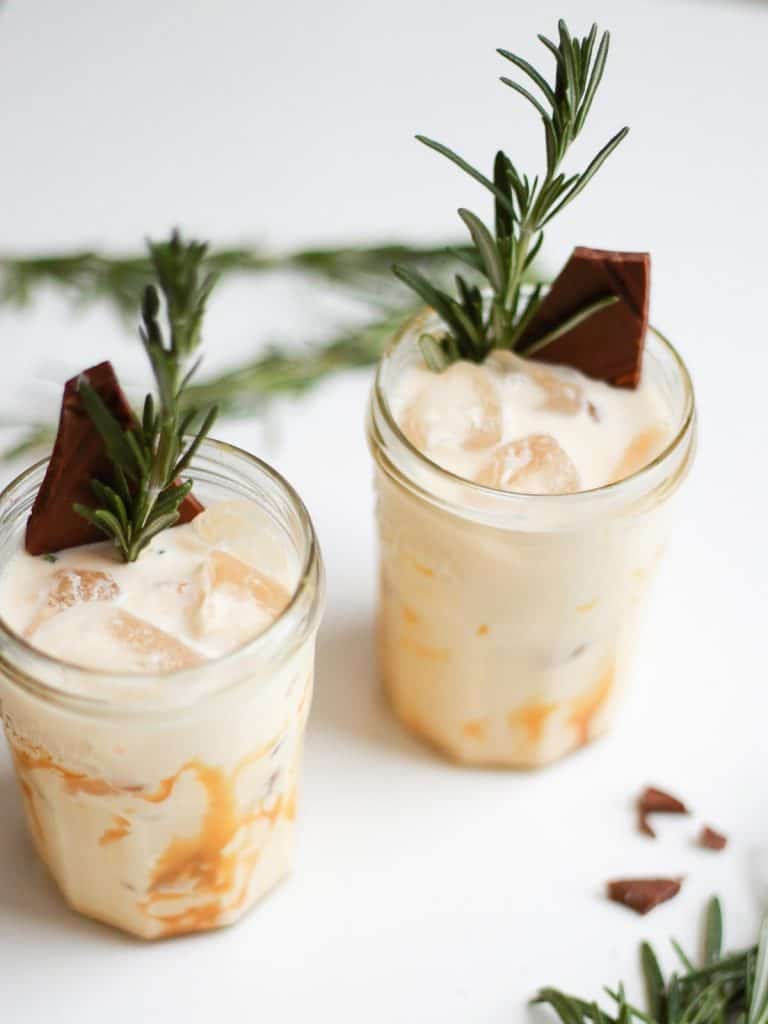 Salted Caramel White Russians. Irish cream and Amaretto… hello yumminess! If you are a fan of White Russians then this is the drink for you. If you aren't… then what's wrong with you?!?! They are so good and this version with added caramel is one you can't miss.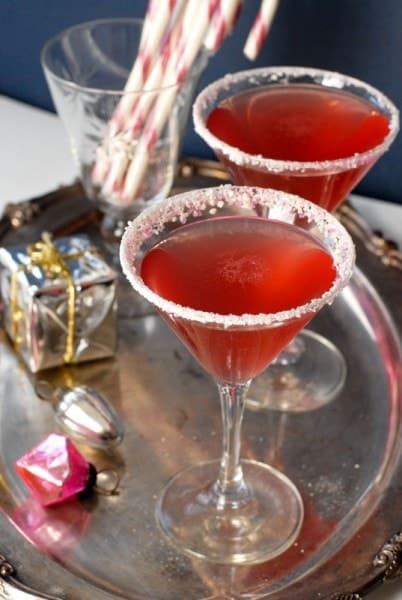 Candy Cane Cocktail.  How impressed will your guests or friends be when they find out you made your own candy cane vodka?  This drink does not require many ingredients and can be whipped up for a last-minute visit.  And don't forget the candy canes!  Keep some extra to use as decoration or suck on with the drink.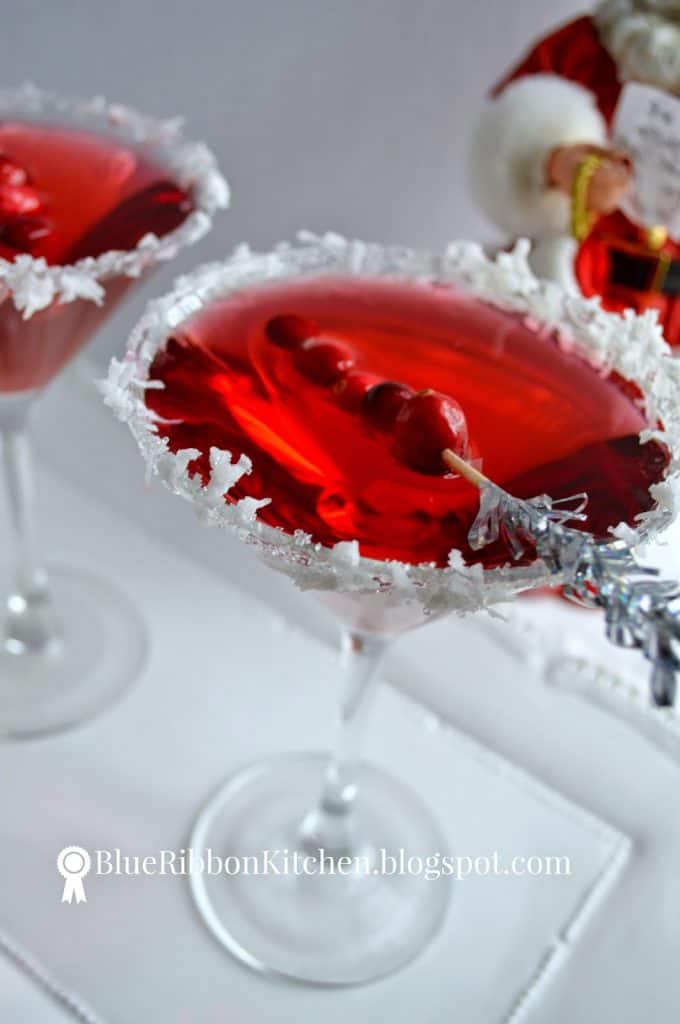 Santa Claus-Mopolitan.  With a cute name like that, how can you refuse this drink?!?  Everything about this drink is fun. From the glass edges of coconut and sugar to the garnish of cranberries on a stirring stick.  It looks as good as it tastes!  If you are hosting a Holiday Party, this would make an amazing signature drink.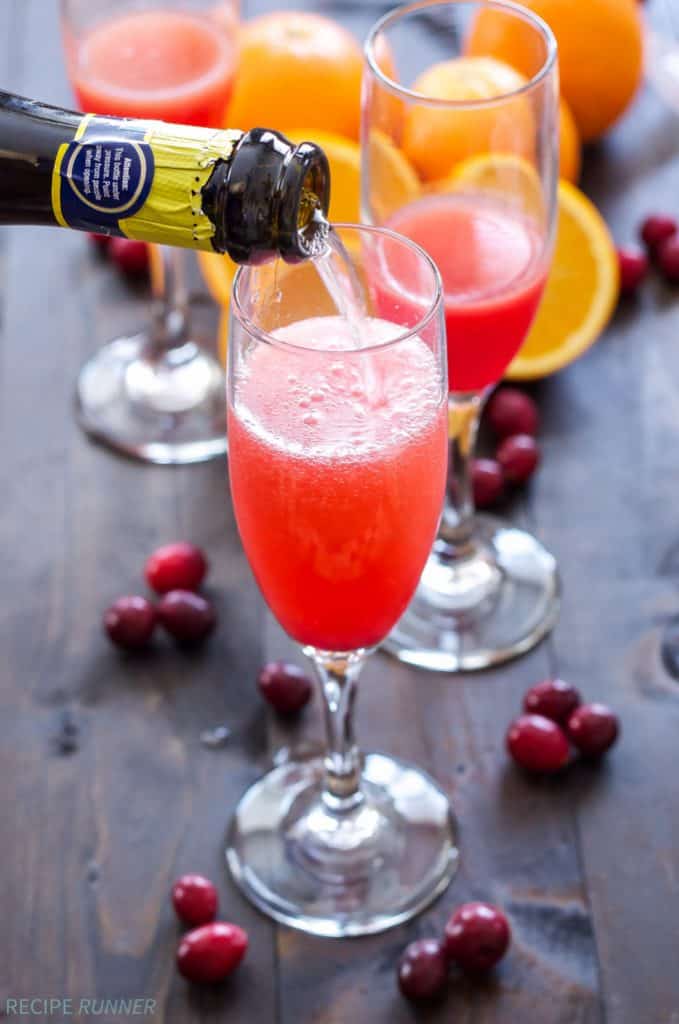 Cranberry Orange Mimosa.  I cannot make a drink list and leave out an amazing Mimosa! Because celebrating the Holidays can start at 9 am right?  Or host a lunch ornament exchange with a few friends and serve this baby.  At the end of the day, it's all about the mimosa!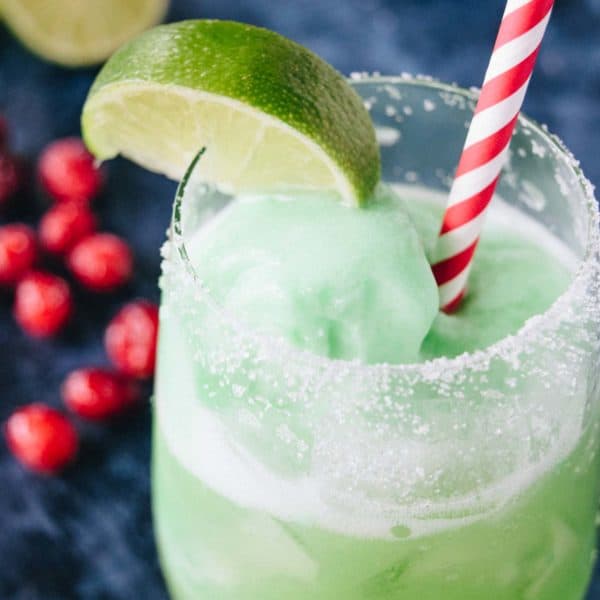 Grinch Punch.  Not everyone needs to be sophisticated and refined this Holiday season. This fun drink will make guests smile and feel like kids again.  Is it just me or does it feel a little naughty to take a classic children's character and add alcohol to it? Haha!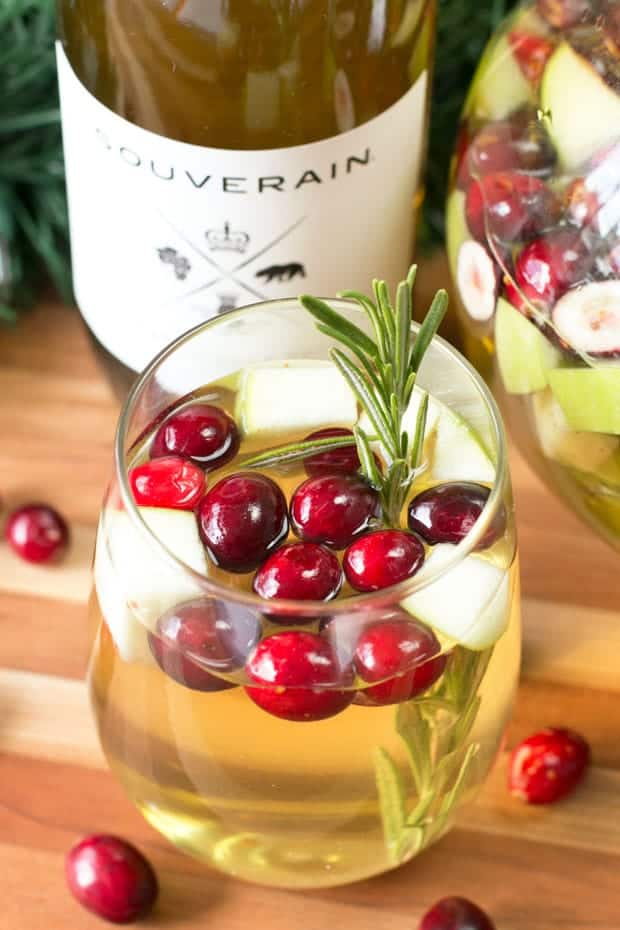 Christmas Sangria.  Just like a good mimosa, I could NOT leave out a good Sangria recipe!  I love sangrias and feel good about drinking them because they are soooo healthy (they have all that fruit right?). Adding a Holiday twist to this recipe makes it a must for this Holiday season.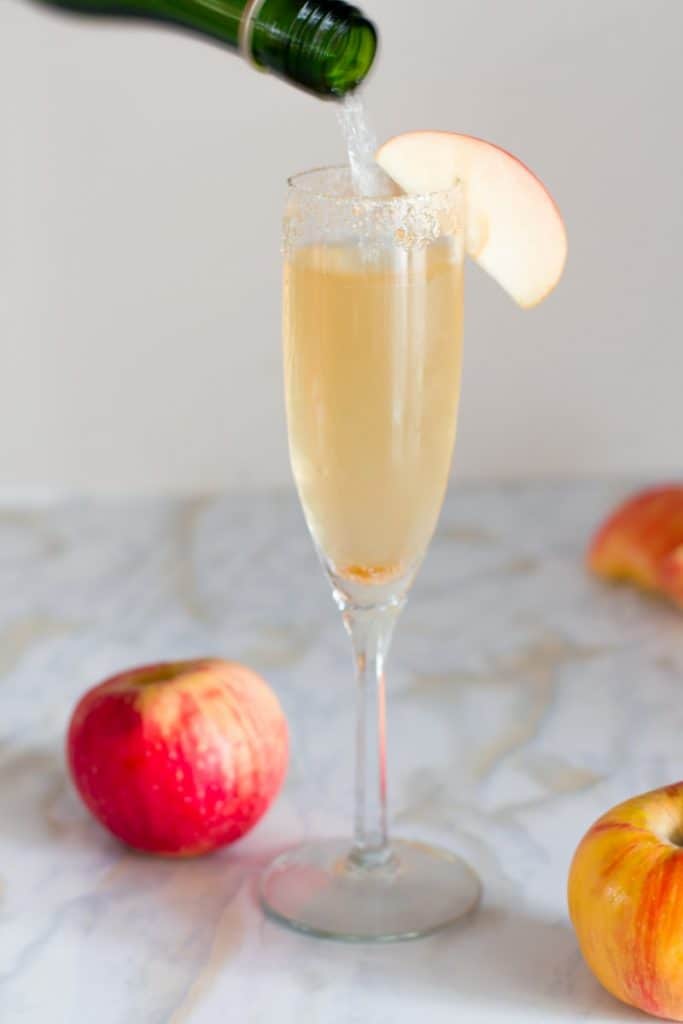 Apple Cider Mimosa.  Ok ok, I couldn't help myself and I added another mimosa recipe. This recipe really is not complicated as it's really only two ingredients. But its more the idea of the drink that everyone should try.  You can begin making these as early as September and serve them for Thanksgiving all the way through Christmas.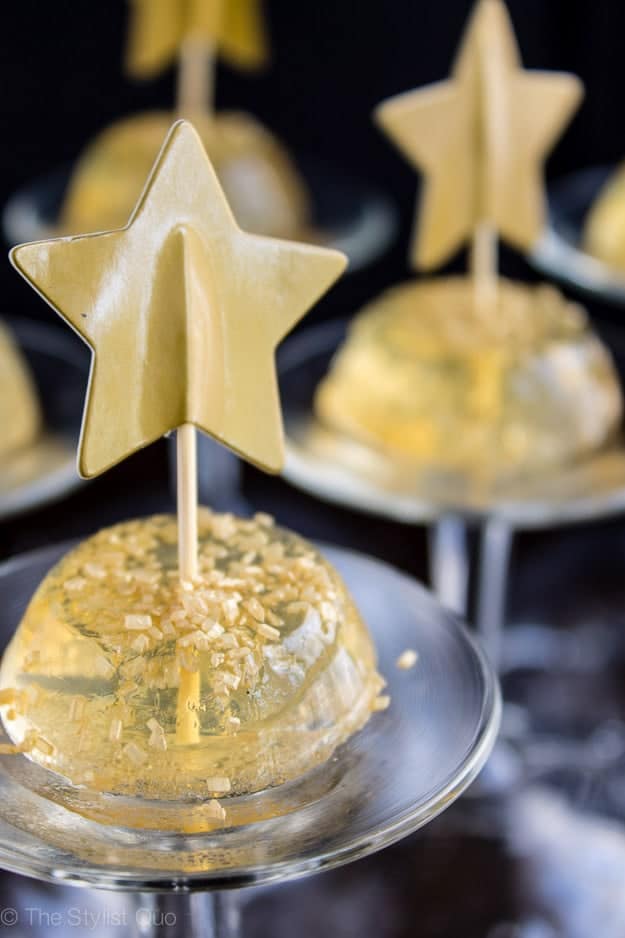 BONUS!!!
Champagne Jello Shots.  Technically this is not a drink, but I wanted to throw in a fun little bonus for you this Holiday season. Jello shots with champagne! Who would have even thought of this! Make a ton of these because I can almost guarantee they will go fast (especially if they are anything like my friends). 
If you want to turn these drink recipes into amazing gifts, try these great products to go with them!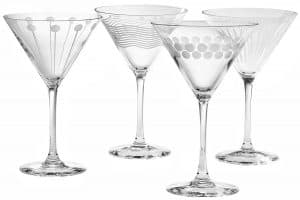 Mikasa Cheers 10-ounce Martini Glasses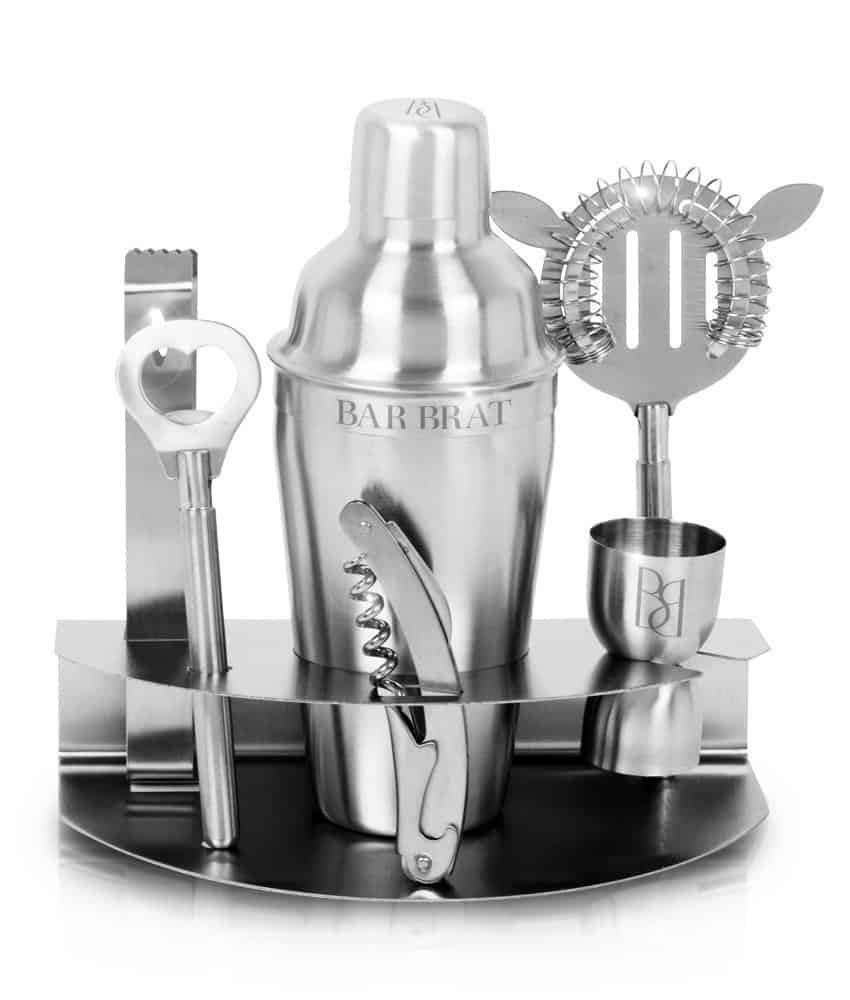 Premium 7 Piece Bar Set by Bar Brat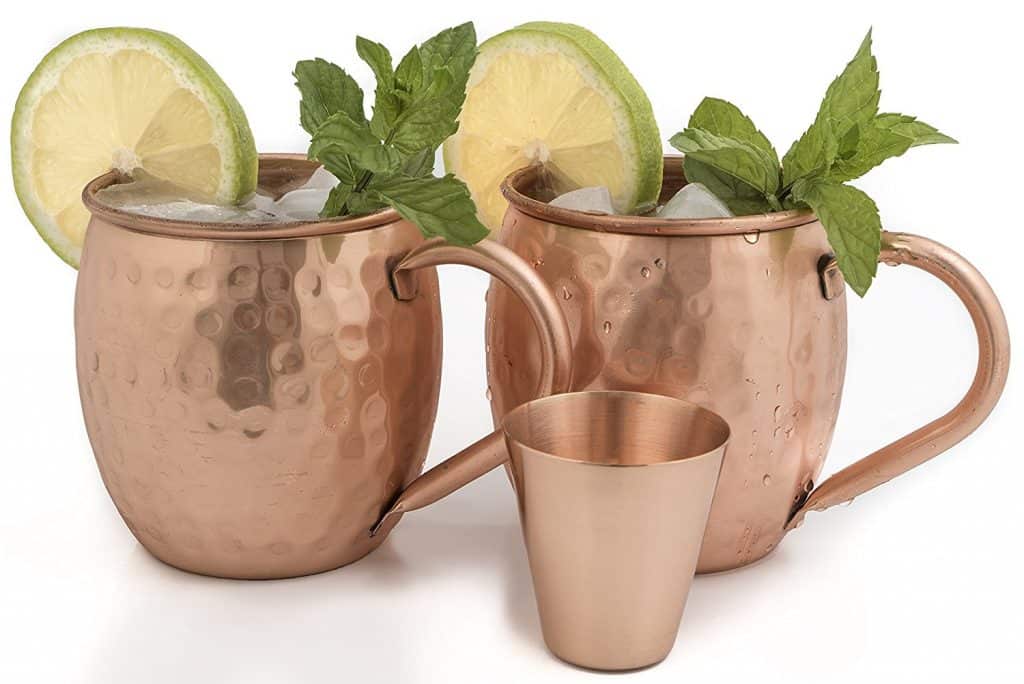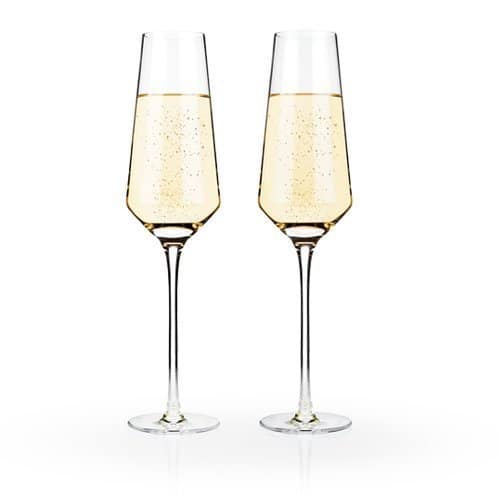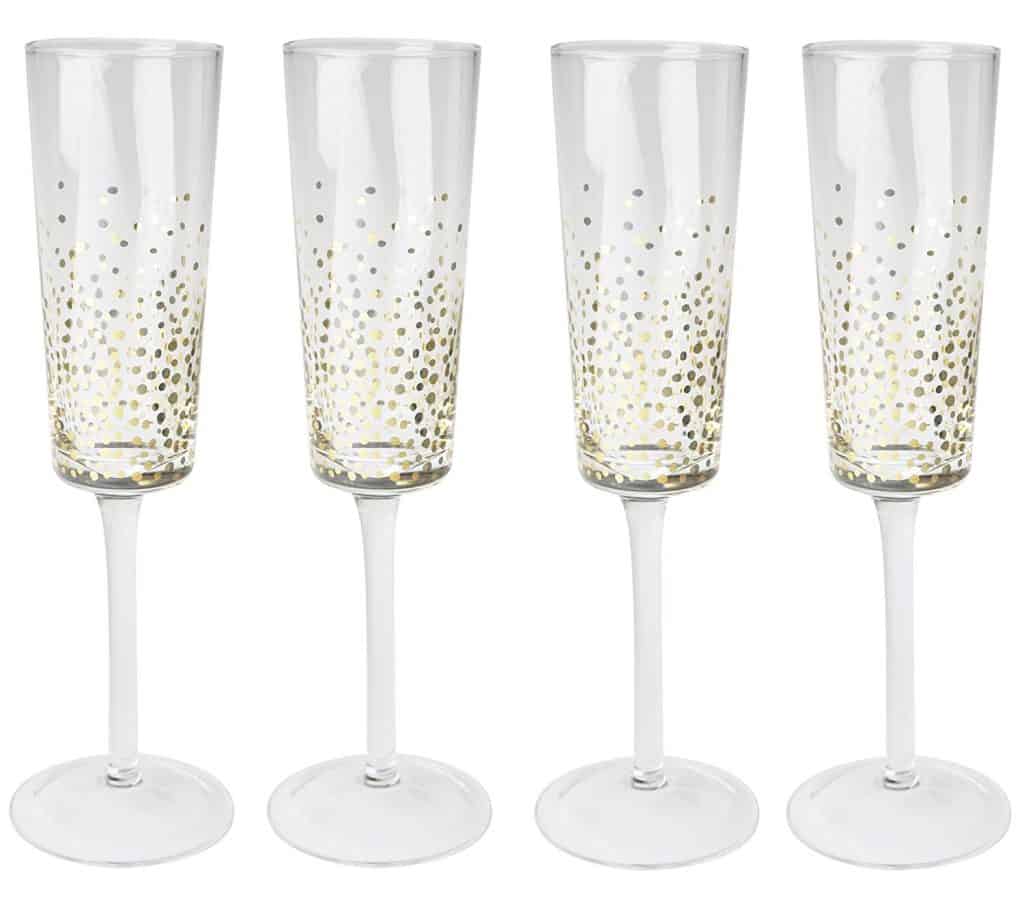 Warm fashion Home Sparkling Golden Dots Champagne Flutes