Halloween is almost upon us and it happens to be one of everyone's favorite holidays! Get in the spirit with these super easy Halloween crafts for kids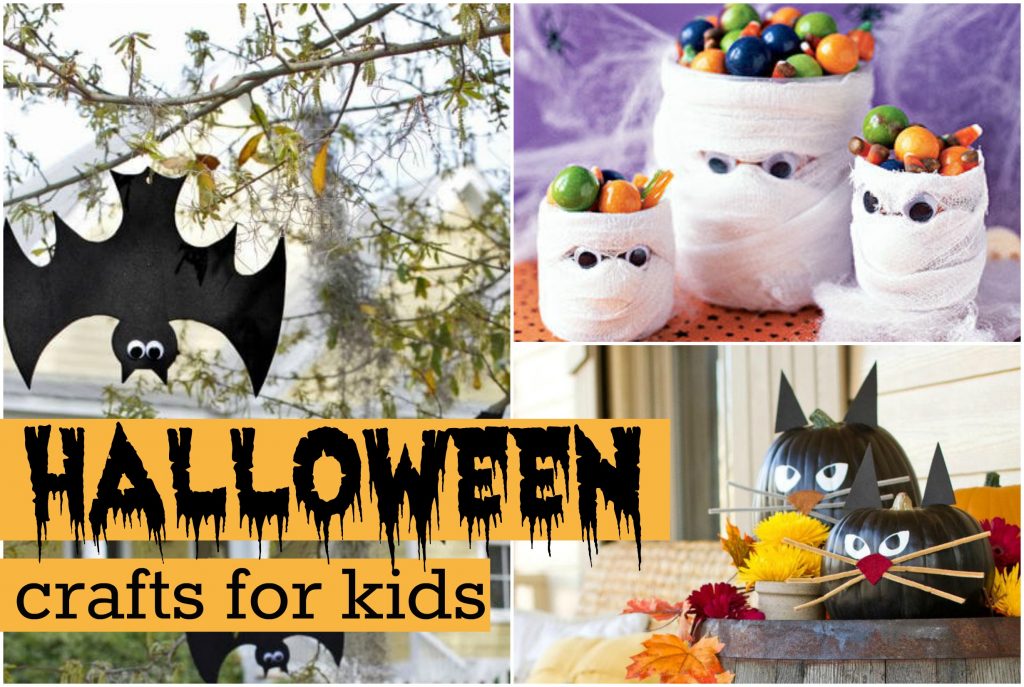 Halloween Craft Time!
There are two times of the year that I literally count down to so I can start making fun crafts. Halloween and Christmas. I'm also one of those people that has my Halloween decorations up in September because I can't wait any longer. I don't know what it is about Halloween but it seems to be a favorite among a lot of moms and adults I know.
The one great thing about having kids is that you get to do these fun crafts and projects and tell yourself you're doing it for the kids!  So grab the kids and your best-crafting supplies and force them to sit down so you… I mean they... can create some fun Halloween decorations.
I've already created some of these Halloween crafts for kids with my daughter and I'm happy to share with you the ones that actually worked out. And not to mention the crafts that were not to complicated to make. Because the last thing you need is a super complicated craft idea that ruins your favorite holiday!
Halloween Crafts For Kids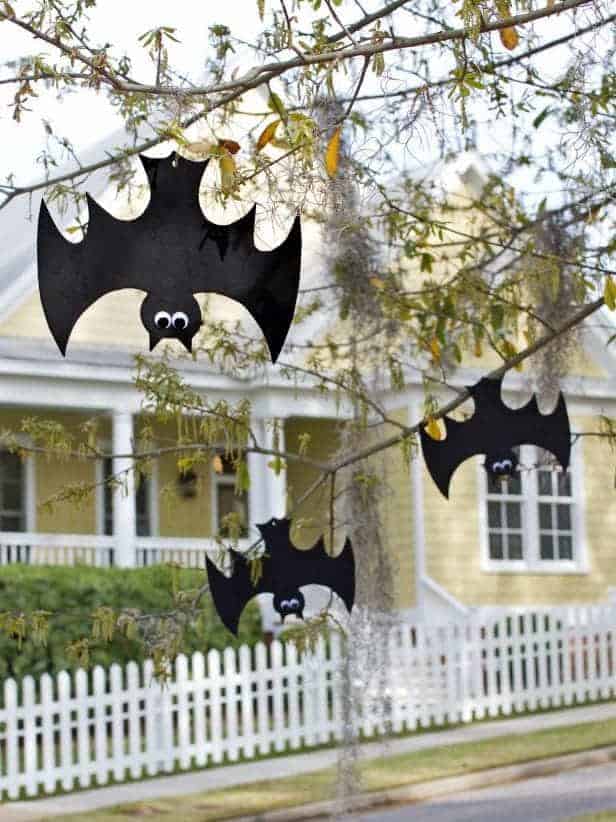 Hanging Foam Bats.  Talk about easy and super cute. These adorable foam bats don't require too many supplies and are easy for kids to make themselves. They also work well inside hanging from ceilings or outside since the foam is water repellant. Hang some around your kid's room and they will love it!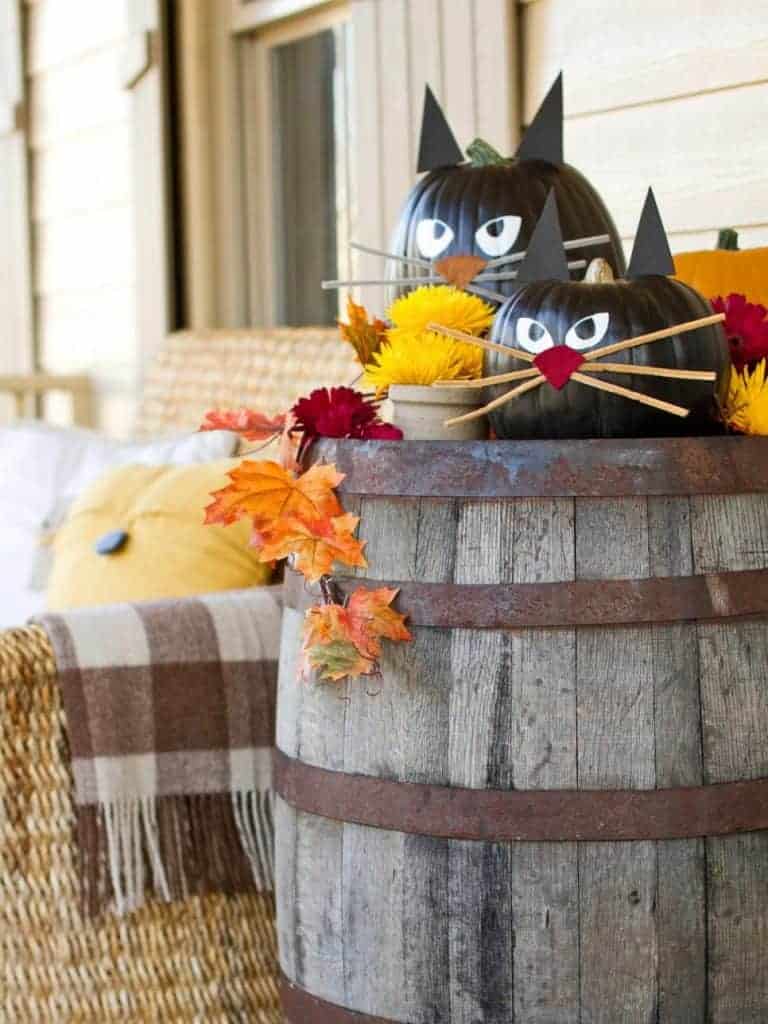 Black Cat Pumpkins.  When you live in the desert and it's often still hot in the fall, pumpkins can rot easily. So we paint our pumpkins instead of carving them to keep them around longer. Less mess too. These black cat pumpkins are easy to paint and can be given scary or happy faces too.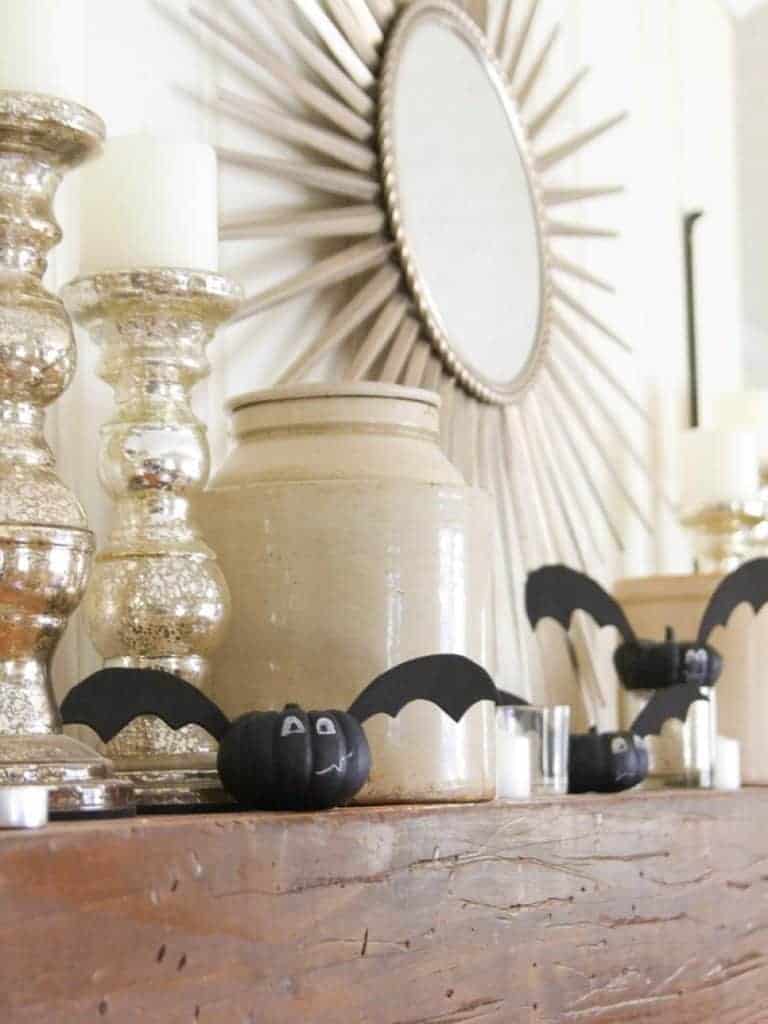 Mini Bat Pumpkins.  The teeny tiny pumpkins are so cheap. You could buy a dozen and not break the bank, making this a super affordable project. I love how they use chalk paint so you can change the bat's faces as often as you want.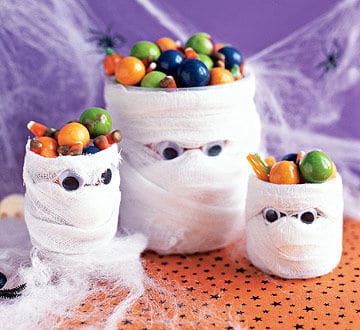 Mummy Halloween Candy Holder.  These cute little can holders are fun for kids because they can make any kind of faces they want and even give them silly names. And you don't need them to just be any holders. They can put anything in them or just leave them in window sills as decorations.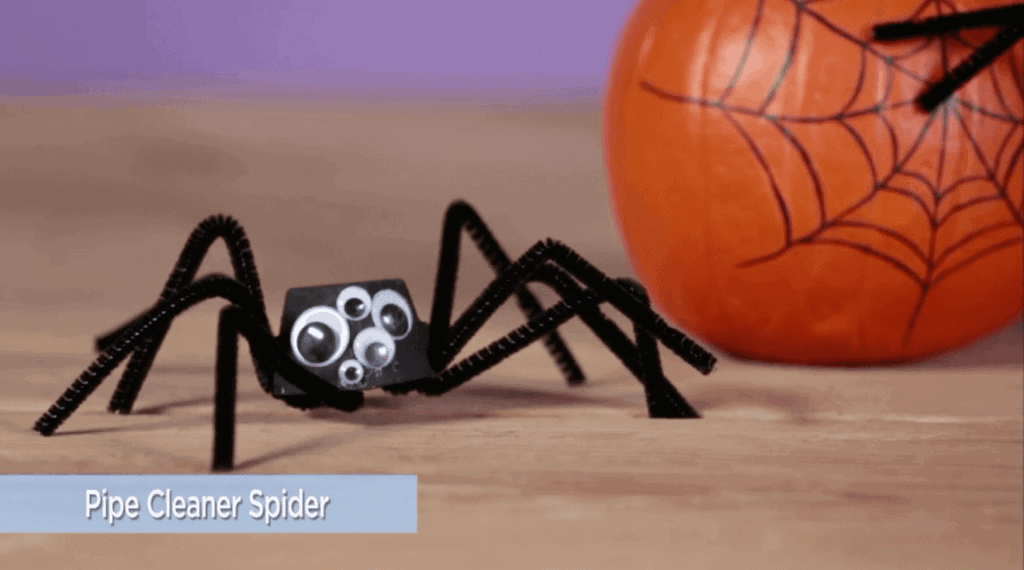 Pipe Cleaner Spider.  It's not Halloween unless you have a few spiders to place around your house! Make one or make a dozen. Put them around the house or stick them to your doorway to scare trick-or-treaters!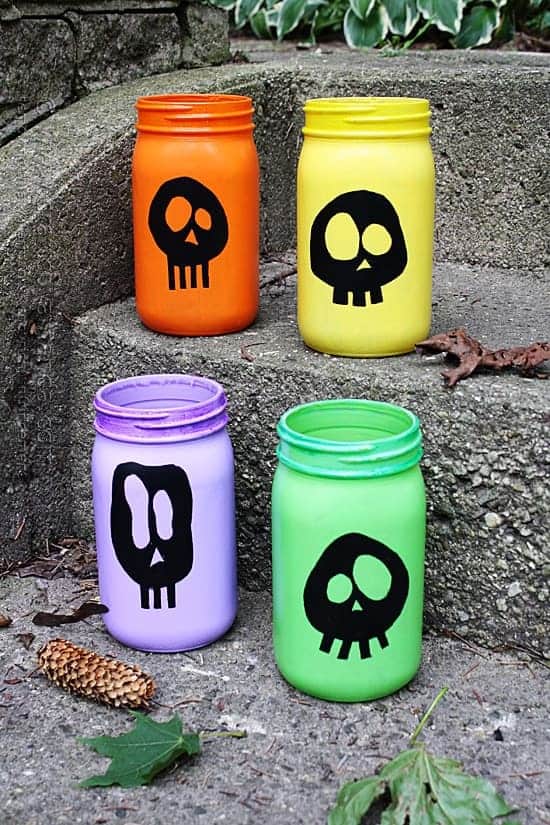 Colorful Skull Luminaries.  A fun and creative way to use glow in the Dark paint. Which will make them great for placing outdoors on Halloween night. And you don't have to limit it to skulls. Paint black spiders or a witches' face if you want to.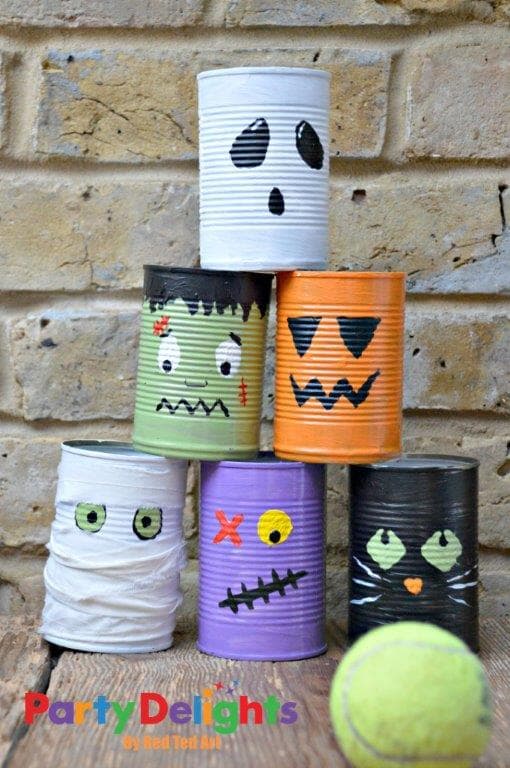 Tin Can Bowling. What's better than a craft that can be either a decoration or a game?  Kids will have fun making these, then playing with these, then placing them around the house as decorations.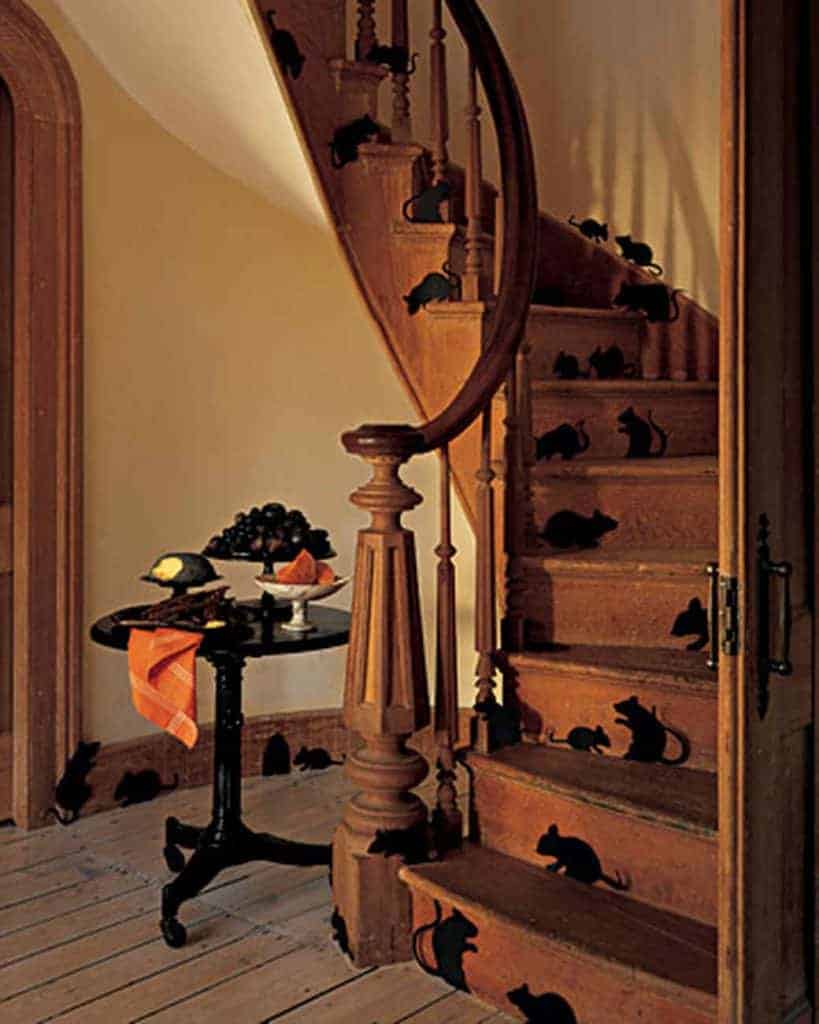 Paper Mice. This is actually one of my favorites. You really just need to cut them out but the fun is where you place them and who you can freak out.

Paint Chip Halloween Craft. How cute are these Halloween faces?  The paint chips are free from your local hardware store. And the rest of it's just making a face and decorating. I love how creative this project is.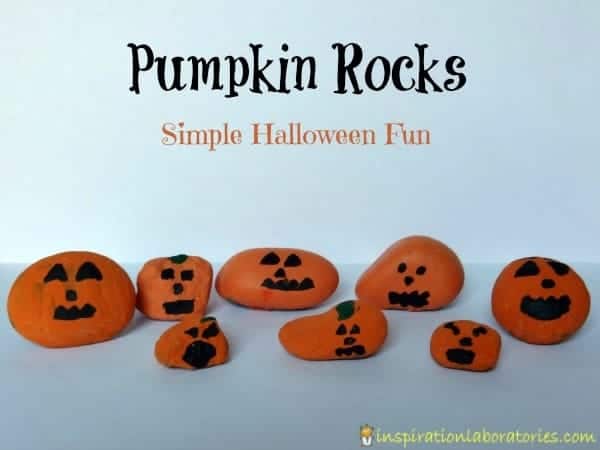 Pumpkin Rocks. It's always nice when half of the supplies are free!  Send the kids out hunting for rocks and kick back with a glass of wine. The rocks make great pumpkins but you can make spiders out of rocks too.  Be creative!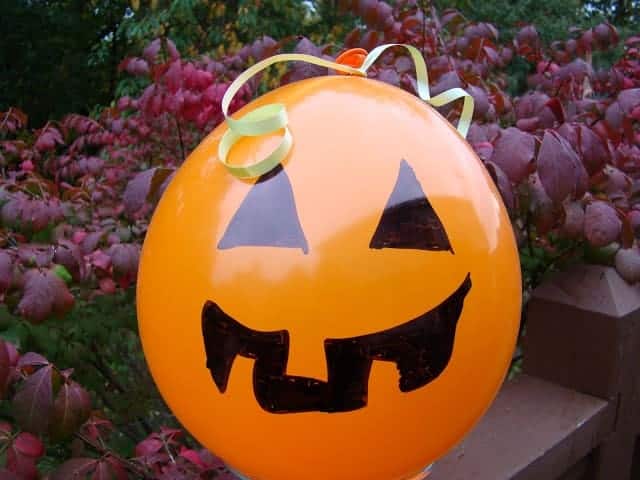 Balloon Pumpkin.  Go ahead and try to find a kid who does not like balloons! Kids will be so excited they can have balloons around and it's not even someone's birthday. Plus, they can literally make any face they want. Funny, sad, happy, scary.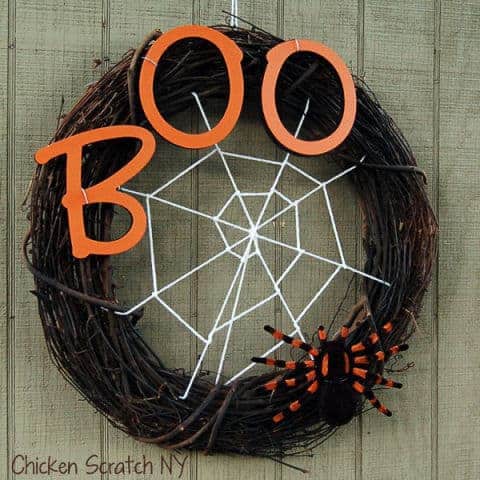 Halloween Wreath. There are literally dozens of different kinds of Halloween Wreaths out there (hmmm maybe I'll do a post on that too!). I selected this one because it's a cute Halloween wreath but also very simple to make. A lot of wreaths can get complicated but this one keeps it simple… for the kids.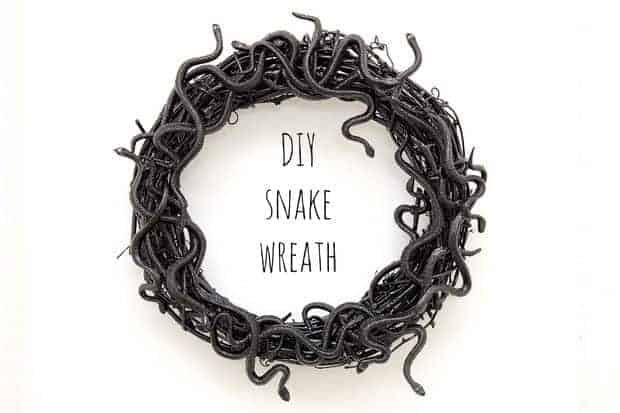 Snake Wreath. This is my personal favorite and what you will find hanging on my front door. How easy it is to do (only 3 materials) and I love how spooky and gross it looks. Even though you know its fake, no one will touch it!