Thanksgiving is known for family, friends… and FOOD!  Although a lot of Holidays include tasty dishes and treats, Thanksgiving is the one true Holiday that is literally all about food.
There's the mashed potatoes, and the cranberry sauce, and that stuffing… so so good! Pumpkin pies, apple pies, cherry pies. There are rolls, and sweet potatoes (my favorite!), and salads.
As yummy as all those sides and desserts are, there is still only one true star of Thanksgiving day… that Turkey!  The centerpiece of the whole meal and that one important moment when a man proves he is the king of the castle by carving that tasty bird!
The last thing you want to do is mess that up! Cooking a turkey can actually be really intimidating. Picking the right one, and especially the right size! And Making sure it's thawed properly (that takes HOW LONG?!?!). Mess up the turkey and then you mess up all those days of leftovers too!  Please… don't mess up the turkey!
To make Thanksgiving Day a lot less stressful and a lot more flavorful, here are the top 10 recipes for your Thanksgiving Turkey.  Each one of these is packed with flavor and will make your guests drool at your amazing cooking abilities.
Thanksgiving Turkey Recipes
Roasted Turkeys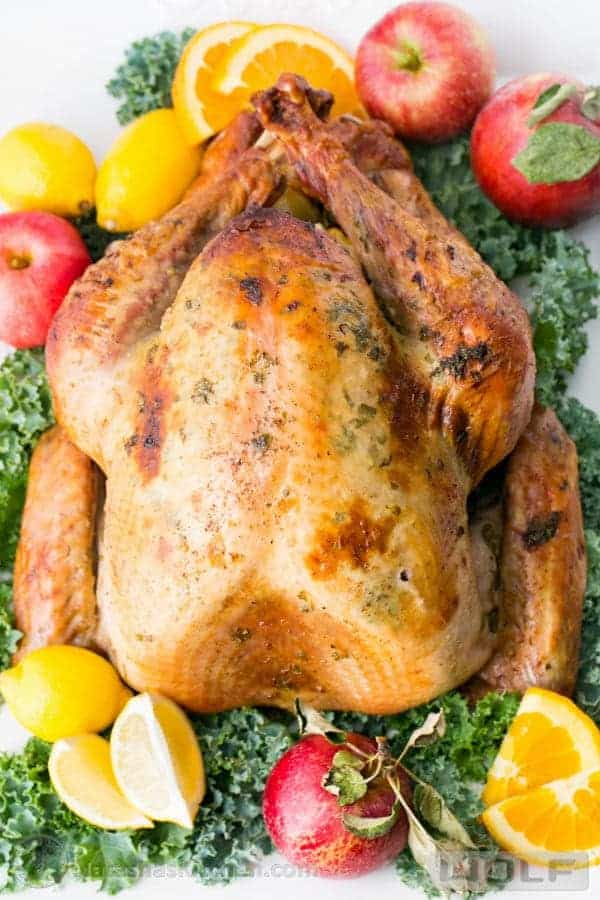 This Juicy Roast Turkey Recipe is simple to make and includes a small number of ingredients you probably already have at home. It's a great one for beginners or for those of you who want your traditional juicy turkey with the crisp skin.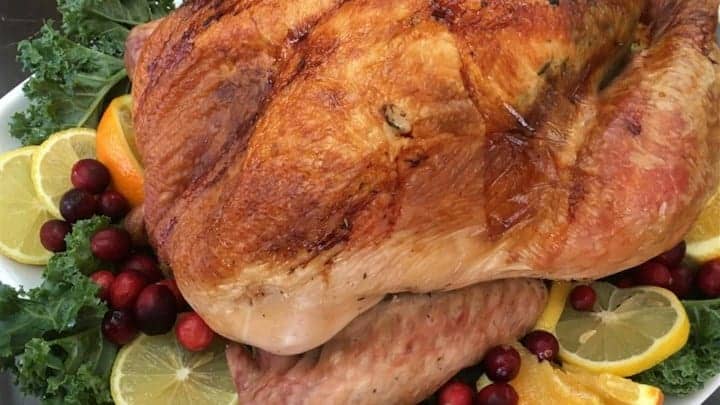 Try this Juicy Thanksgiving Turkey that uses Champagne in the recipe. Yes, you heard me right!  Another great option for that traditional juicy turkey but the champagne gives it that extra moistness you can't deny is spectacular.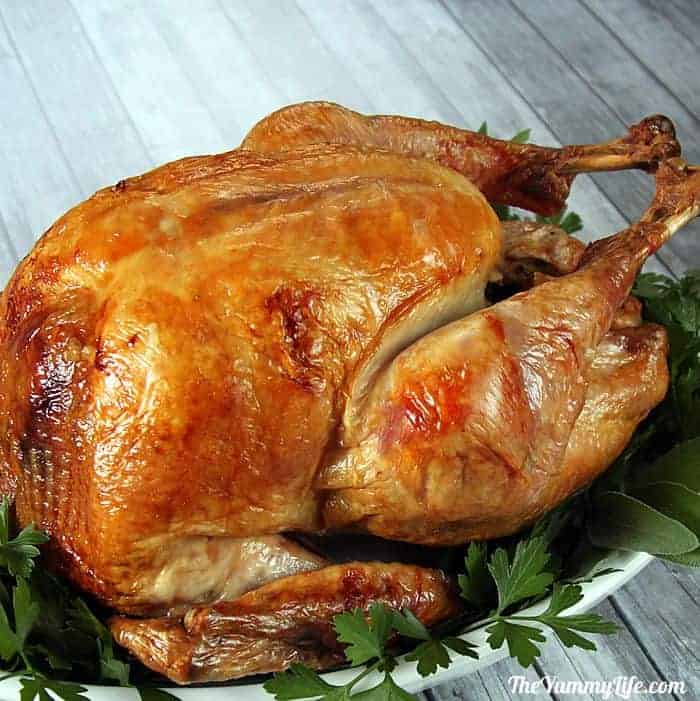 Follow the recipe and the advice of this Step-by-Step Guide to the Best Roast Turkey.   You'll not only get a great recipe for a juicy roasted turkey but all the do's and don'ts for the beginners out there. Because sometimes it's not just about the recipe, but about how you prep for it also.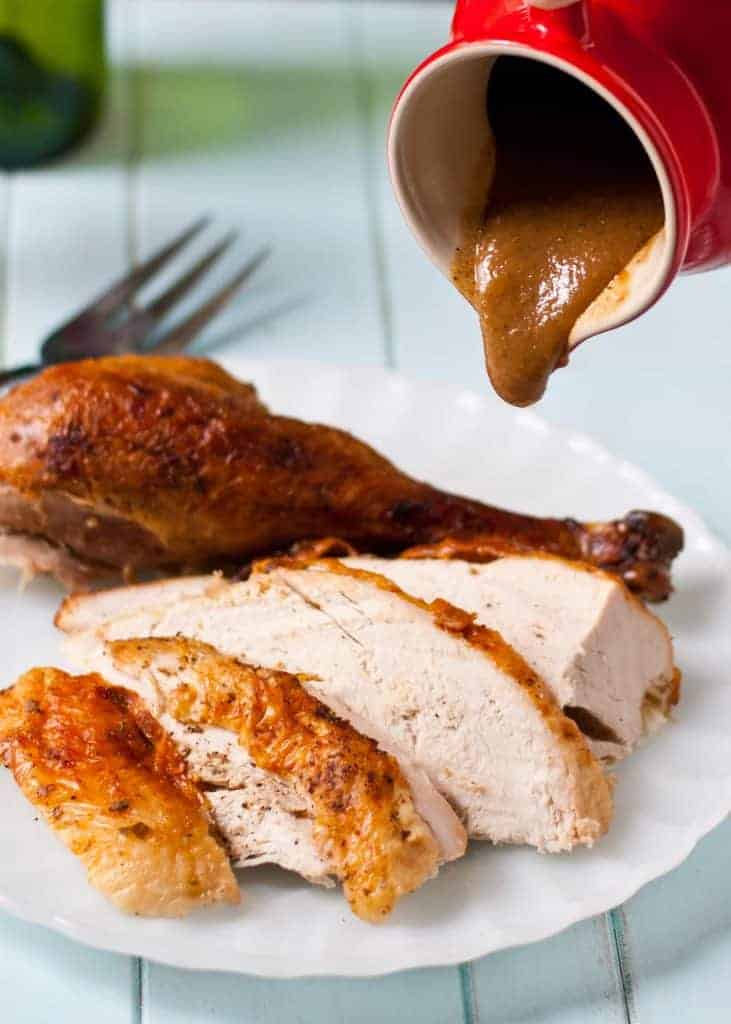 Another great recipe for the Thanksgiving host-newbie. Try this Easy Garlic and Herb Roasted Turkey. No-fuss, easy to make, and packs a lot of flavors. If you want something to impress everyone, but don't feel like getting too crazy, then this would be a good option.
Flavorful Turkeys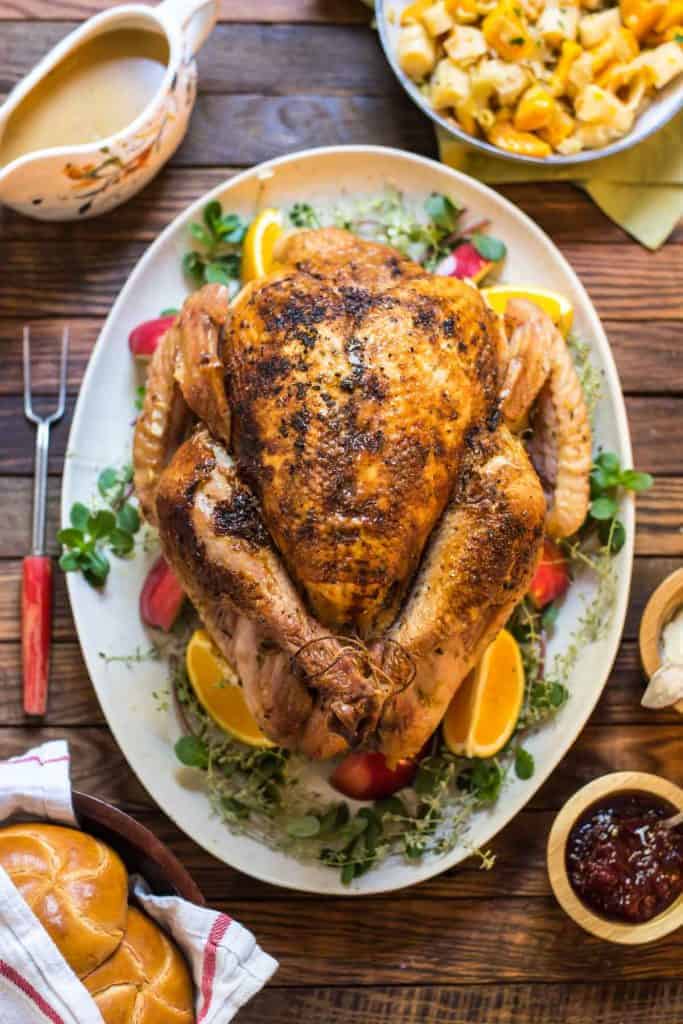 While a lot of people like to stick to the classics, a true cook (or someone just wanting to appear that way) will choose a more flavorful recipe like this Braised Apple Cider Turkey.  Apples add a touch of sweetness to most recipes and this turkey recipe is no different. For those with a sweeter taste, this turkey is right up their alley!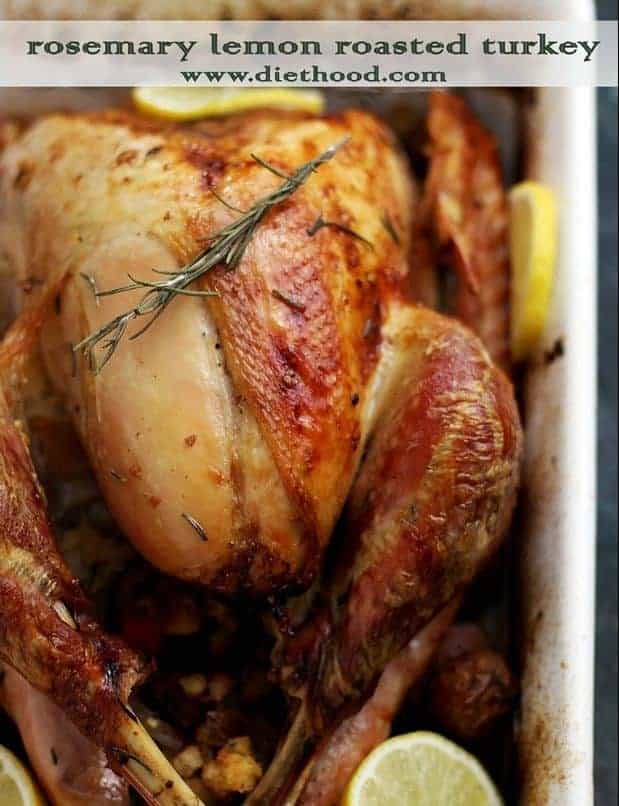 Another recipe uses a lemon for a touch of flavor in this Rosemary and Lemon Roasted Turkey.  If you've ever had a rosemary and lemon chicken, you know how amazing this combination will taste. Imagine that on a turkey with some lemons and rosemary to garnish. You'll not only have a tasty turkey, you'll have a centerpiece as well.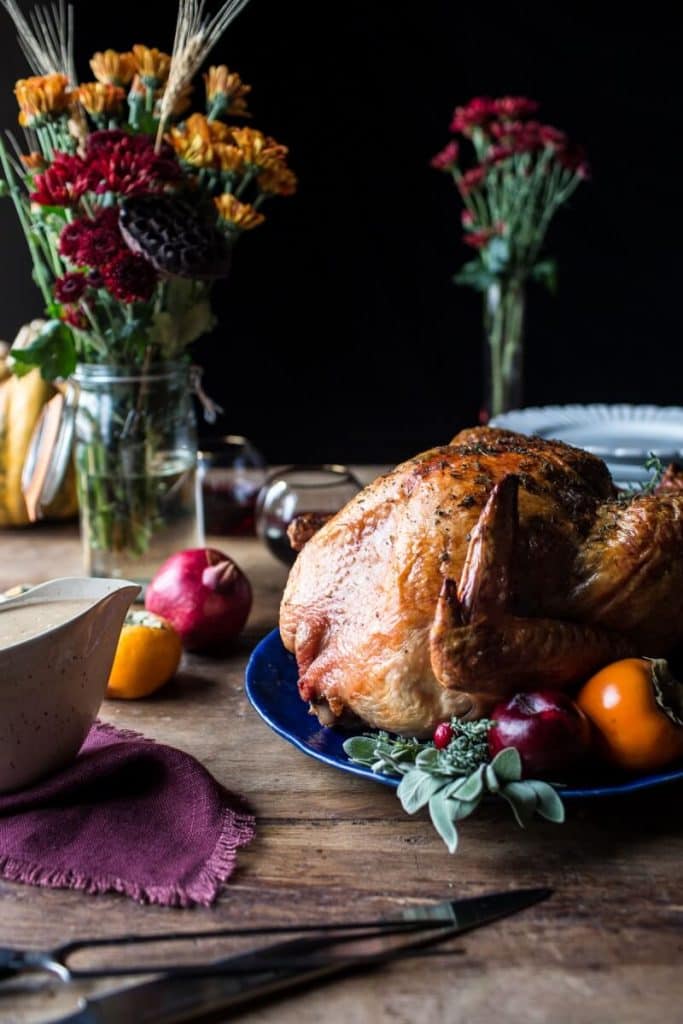 Herb and Butter Roasted Turkey with White Wine Pan Gravy is another great option for that chef who likes to drink (I mean cook) with wine. You can't really go wrong with lots of butter to make it juicy, and herbs to make it flavorful. Then add the wine and you have a fool-proof recipe everyone will love.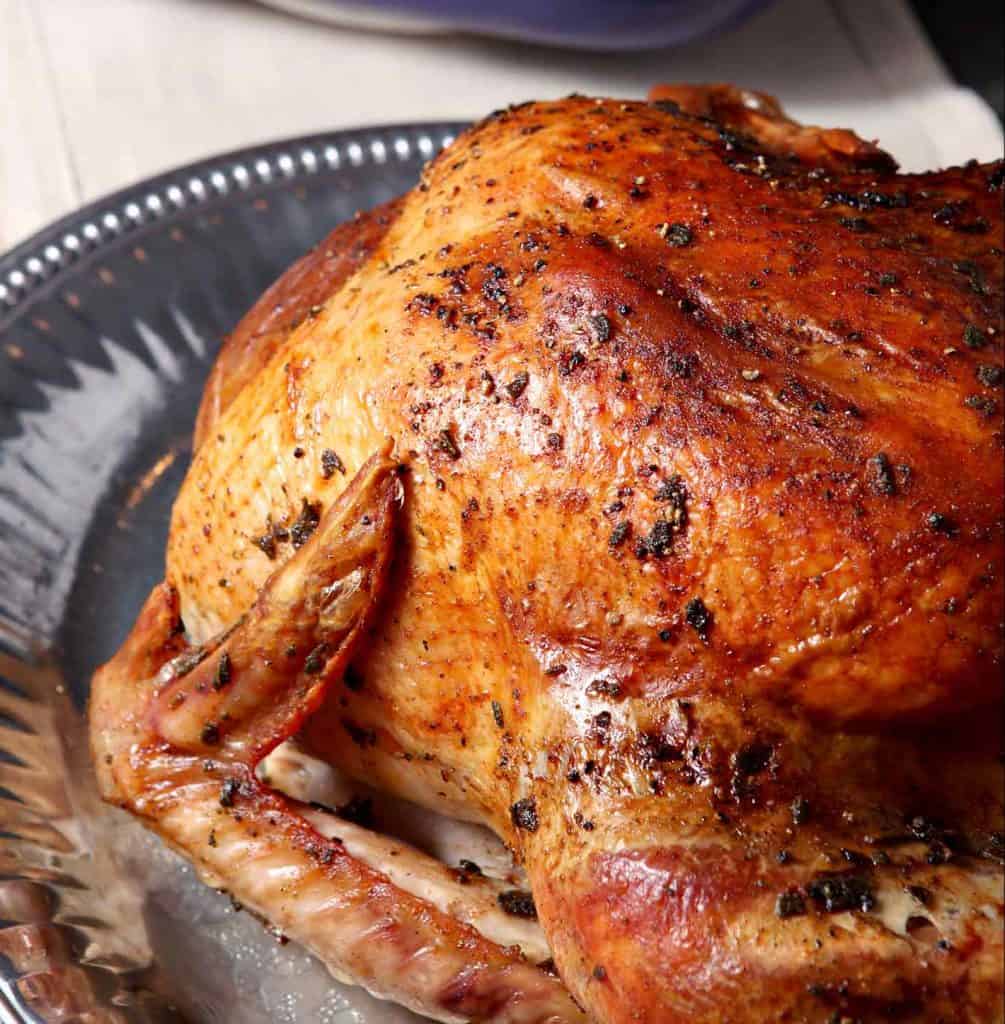 The name alone makes my mouth water. This recipe for Browned Butter Sage Turkey again uses that buttery taste mixed with a popular spice and you basically can't go wrong.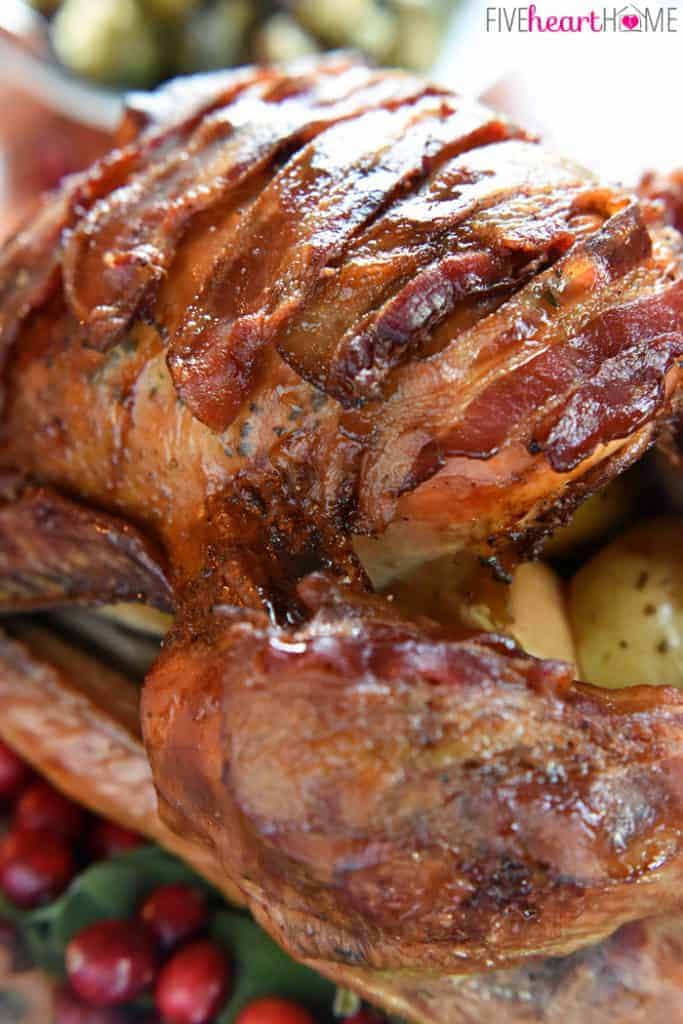 If you really want to shock those traditional turkey lovers, try this Maple-Glazed Turkey with Bacon. I mean, put bacon on anything and it's great, amiright?!?  Add in that maple that your sweet-toothed guests have and you will give them a bird to remember!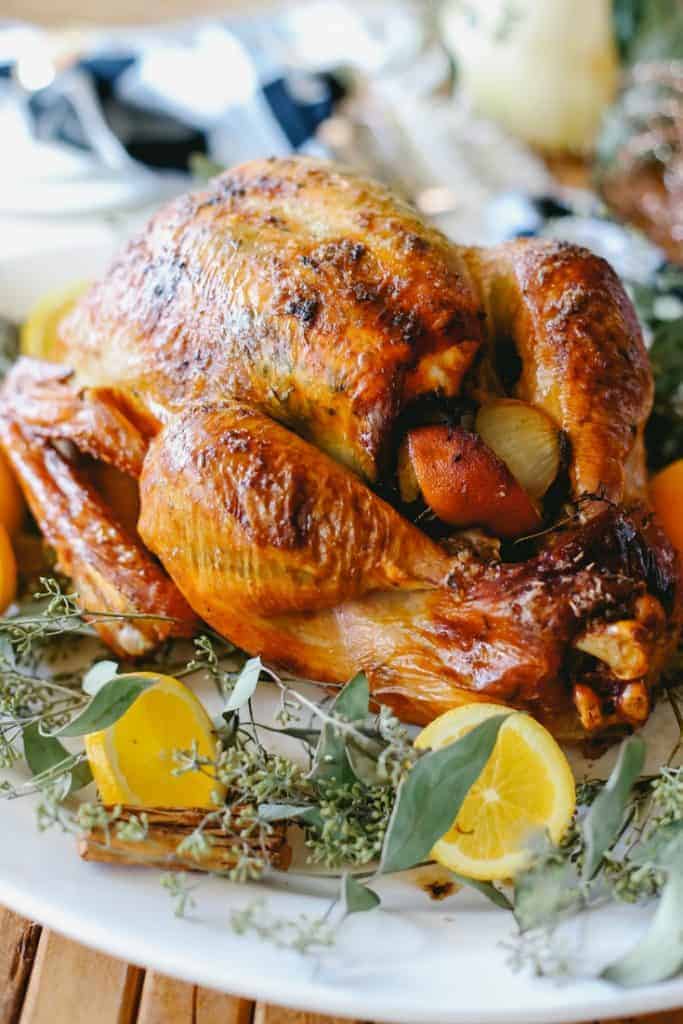 Using different fruit adds tons of taste and sweetness to a turkey and this recipe for Orange Spiced Turkey.  It adds a unique twist to all the other fruit-inspired dishes and will definitely be something your guests will inquire about!
The How-to's of Cooking a Thanksgiving Turkey
So you found the right bird and the right recipe. Don't think that's enough!  Cooking the Thanksgiving Turkey requires a lot of prep work and thought. You want to make sure you have the right ingredients, the right cooking tools, and the right amount of time to do it all. If you need more tips and advice on how to prepare the perfect turkey, try Betty Crocker's tips on How to Cook the Perfect Turkey.  It will have everything you need to know about making this the best Thanksgiving Turkey you can imagine!