Looking for something fun to do in Phoenix, Arizona! Look no further.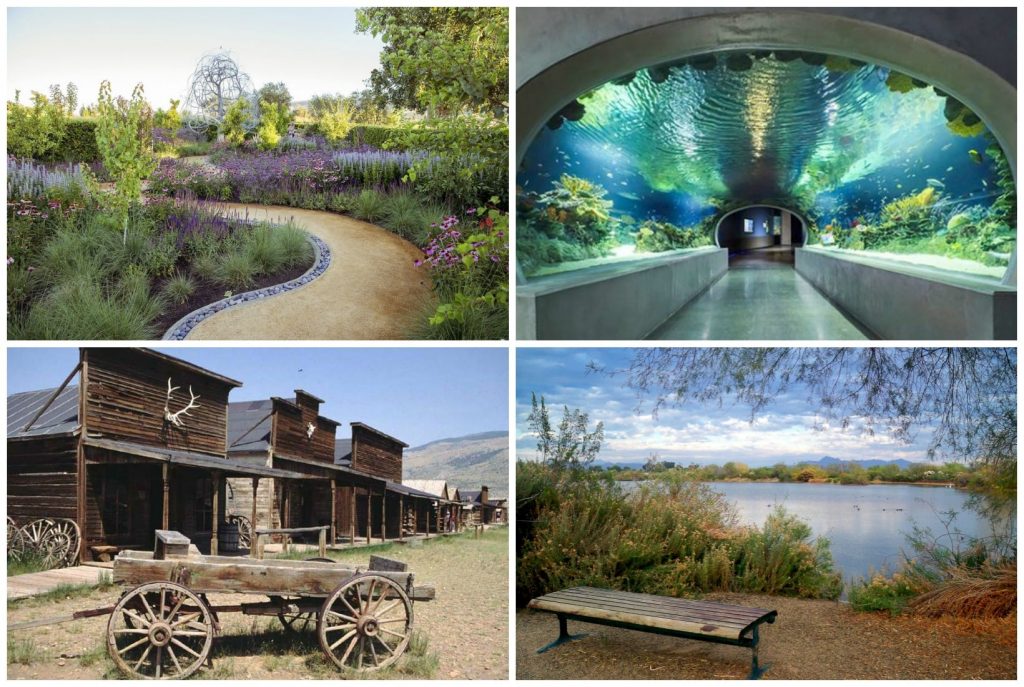 Visiting Phoenix with Kids
Cactus, sand, dust… what else can there be in the middle of the desert? I admit I was one of those people who used to think there would be nothing worth visiting in the middle of the desert. Until I moved here and became a mom and then I was basically forced to find stuff to do or I would end up being a Sesame Street Addict. And while Abby Cadabby is a fun girl, I knew I needed to take MY Abby and discover everything this new city had to offer.
As Abby grew up and we started to explore new areas around the desert, it became very apparent that I constantly had to find new and exciting things to do. Combine that with a couple of nephews who like to come visit and the need to prove to everyone that Phoenix is not just a place everyone is going to die of heat. It's a dry heat, people!
Phoenix is more than just a desert
Most people can't imagine visiting Phoenix in the summer (I guess 115 degrees sounds hot to some). But there are tons of places to visit around Phoenix, even in the dead heat of summer. I'll let you in on the obvious indoor places that offer free AC… as well as a few outdoor options that will keep you cool no matter what the thermostat says.
Whether it's the heat of summer or the cool temps in the winter, Phoenix is known for its sunny days and endless options of things to do. And every one of these options will thrill kids and parents alike. If that doesn't sound like a walking advertisement, nothing will!
Year-round options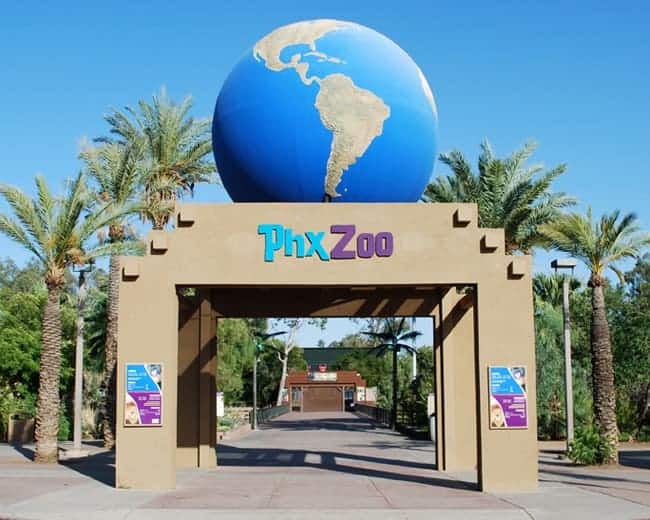 The Phoenix Zoo. The very obvious first place I have to mention is the zoo. I mean, you've been to one zoo you've been to them all right? Wrong! I've been to dozens of zoos in my life and I can honestly say Phoenix Zoo is one of the best for kids. Besides the obvious animals to visit, the Phoenix Zoo has so many other activities right inside the park. Walk in and immediately go to the big tree playhouse. My daughter could spend half the day just playing there. Add in the carousel, petting zoo, camel rides, and stingray petting and you have one of the most interactive zoos in the country.
And because they are located in the desert, the Phoenix Zoo does it right. There are splash pads and lots of indoor exhibits and shows to help cool you down. Which makes this a great place to visit in the summer or winter.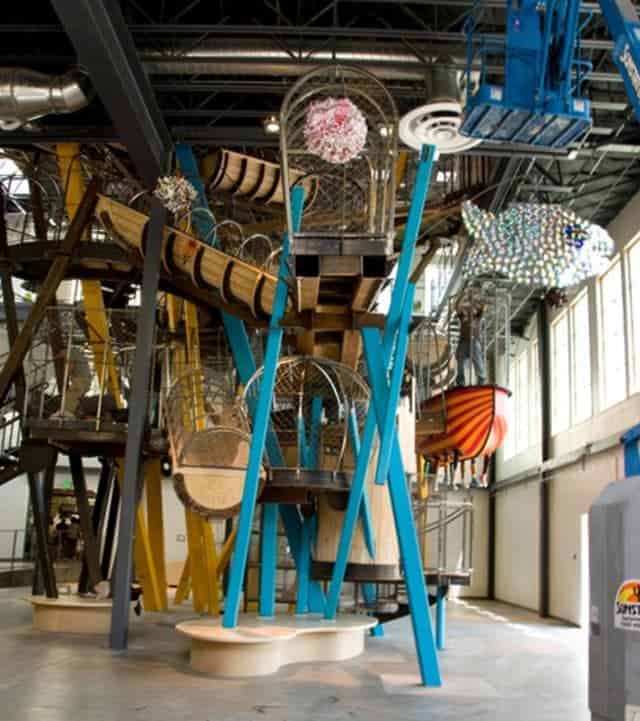 The Phoenix Children's Museum. Another personal favorite of my daughter. If I left it up to her, she would go here every week. Her grandparents are probably tired of taking her at this point. But that just proves what a fun place this is. You will be in awe the moment you arrive and walk straight into a 3-story climbing tower. It really is nothing like I've ever seen before and you can easily spend a good hour or two just in that first room. The rest of the museum is just as fun and interactive and adults are welcome to participate just as much as the kids.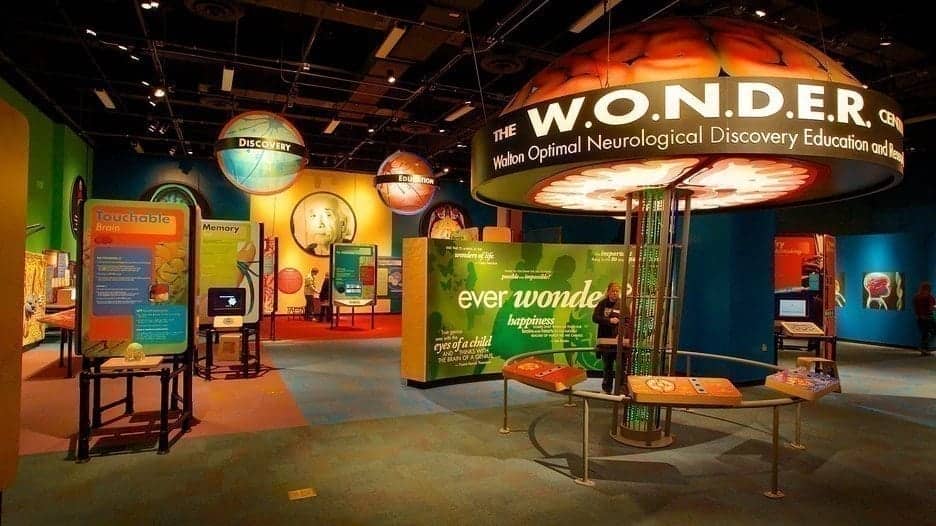 Arizona Science Center. This is more than just a place most schools go for their field trips. They have numerous exhibits and interactive displays for kids. They can learn about everything from the human body (don't miss the giant stomach kids can walk in and get pooped out of, no joke) to how electricity works. And one of the best things about this center is that they constantly have new exhibits and shows. So there are always new reasons to visit even if you have been there before.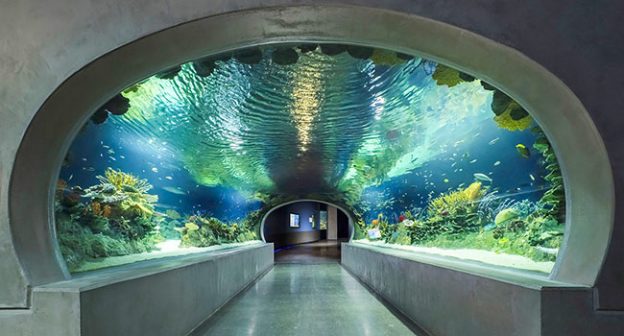 OdySea Aquarium. An Aquarium in the desert! This fun look at animals under the sea can be a bit pricey. But if your kids love sea turtles, and sharks, and penguins then this is not a place you can miss. Brand new to Phoenix, it's still adding exhibits. Add tickets to the conjoining Butterfly World or Dolphinaris and you will get a better deal and get to do more than one fun and exciting thing. All three places will make your kids go wild.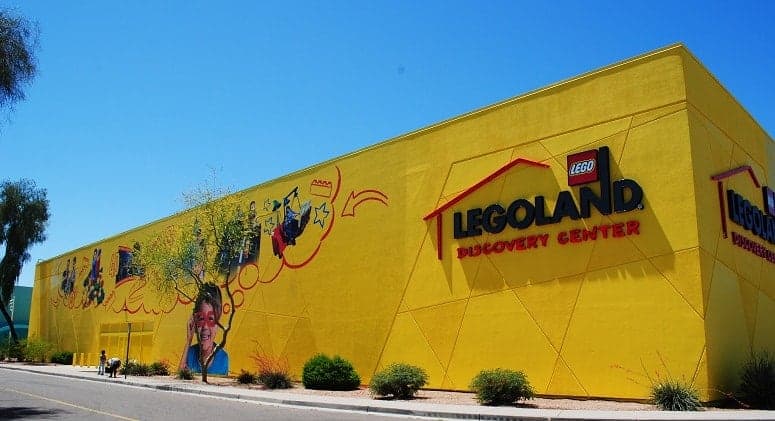 Legoland Discovery Center. Who doesn't love Legos?!? What I thought would be just a giant Lego factory turned out to be so much more. There are rides, and climbing apparatuses, and of course TONS of Legos to play with. Located right at Arizona Mills Mall so you can grab a bite to eat at the numerous restaurants there and do a little shopping. Get your hand stamped and you can go back and forth between both all day long.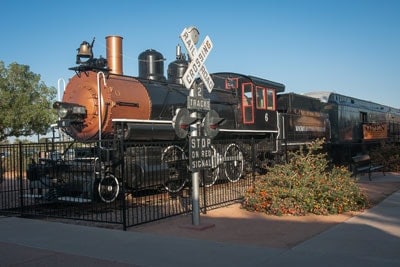 McCormick-Stillman Railroad Park. This 30-acre park is mostly known to the native Arizonians who live in the area. The name might give it away but you can enjoy a train or carousel ride and visit one of the many playgrounds or shops. Take a quick stroll through the railroad museum and look at the model trains. This park won't take all day but it's very inexpensive and can be a great place to bring a picnic if you're looking for a less hectic place to visit.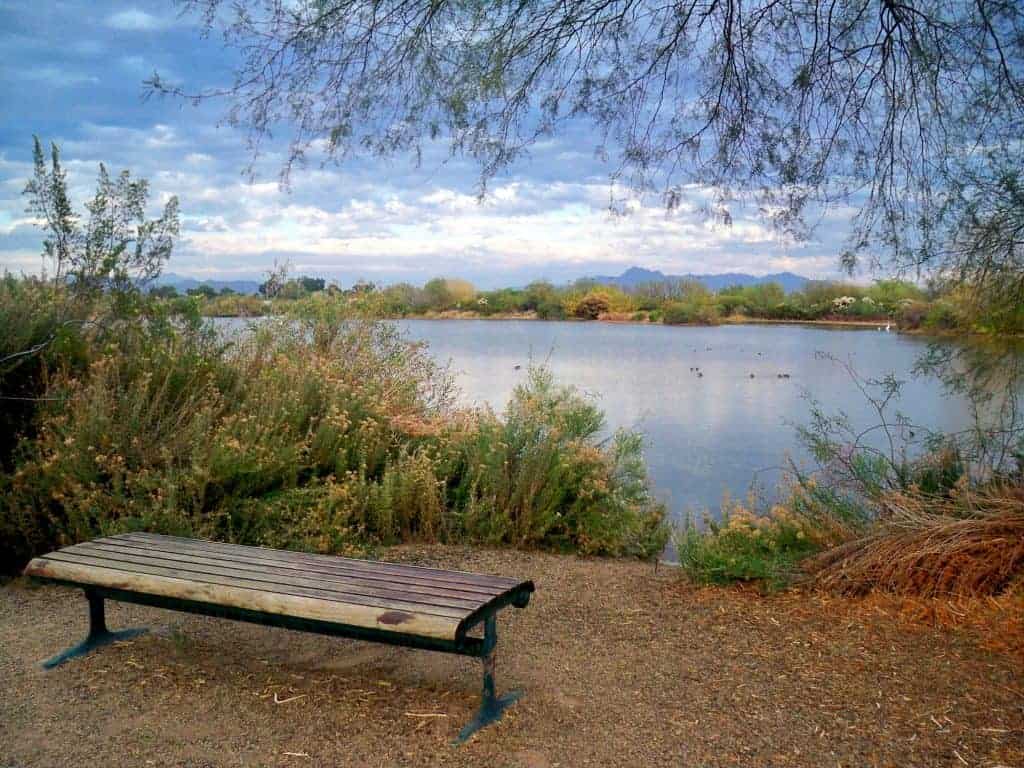 Riparian Preserve at Water Ranch. If you're looking for more nature-inspired things to do, this is a must-see. It's free to visit so you have to love that! It's also a very relaxing and a scenic place to go. Enjoy the walking path and learn about all the animals that live there. You will truly forget you are in the middle of a desert.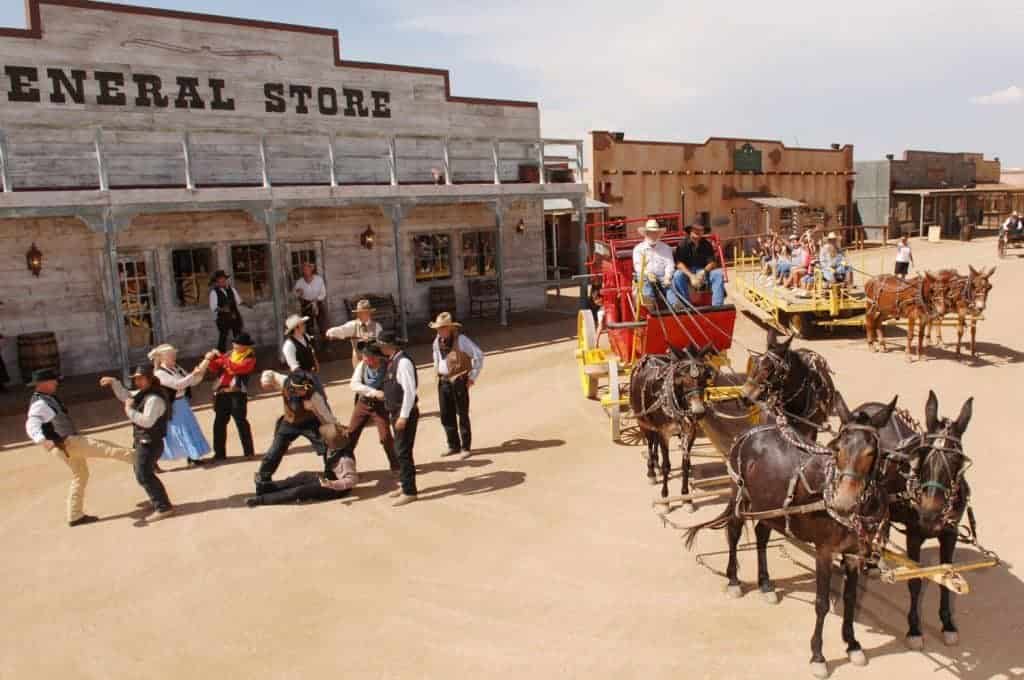 Rawhide. You can't come to Arizona and not visit a real-life cowboy town! Rawhide is a great place right in the middle of town to experience the Wild West the way it used to be. Gun shows wagon rides and panning for gold. Best of all, it's free! Yes, they will get you on the extras like shows and pony rides. Don't let that deter you. It's all still reasonably priced and there are so many things to do there, you could spend a whole day. And finish it off with steak and beans at their wild west saloon themed restaurant.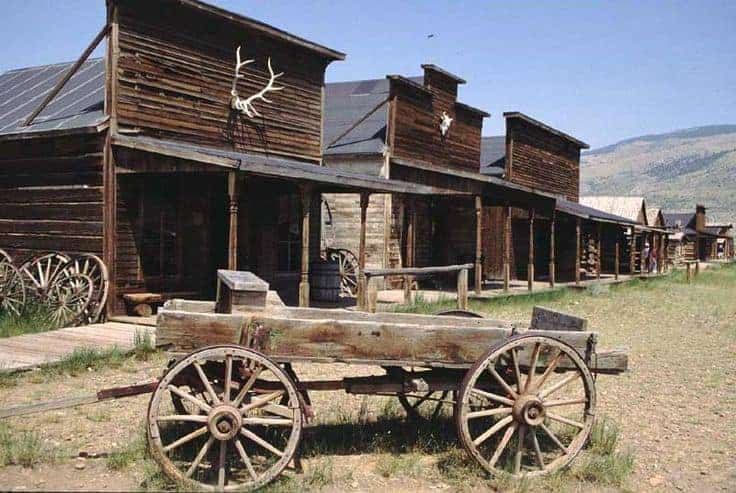 Goldfield Ghost Town. Another MUST when visiting the desert? A Ghost town! This fun place IS an actual Ghost Town. Used and abandoned, it was turned into a fun place to visit and learn about the Wild West. See people in old-time clothing and eat and drink at the saloon. It's located out in the middle of the desert near the Superstition Mountains and gives you the true feel of being in the Old West.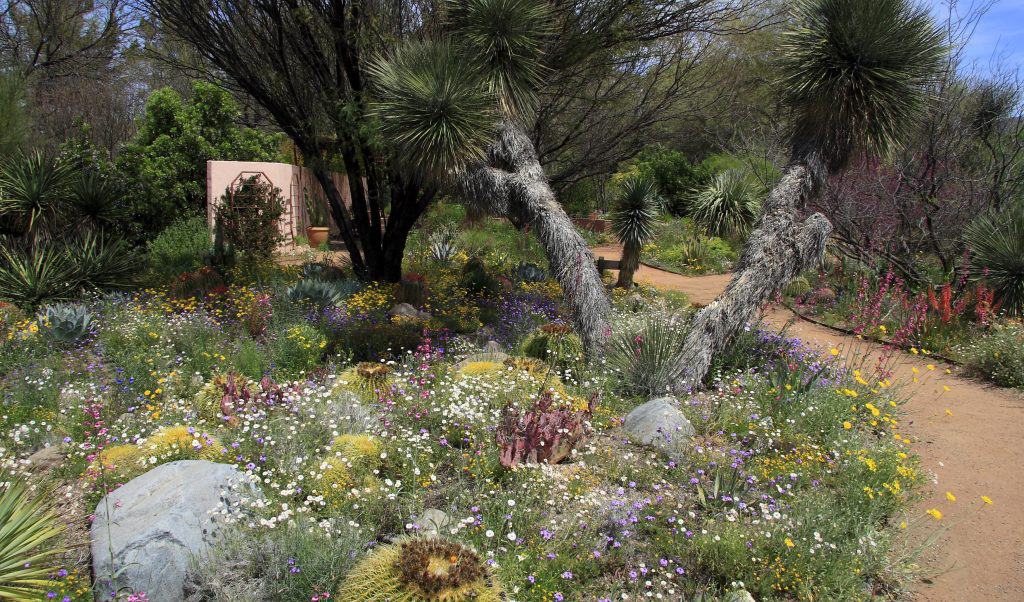 Boyce Thompson Arboretum State Park. A little drive outside of Phoenix but definitely worth it. Beautiful trails for easy walking or tougher hikes are all available here. Find some old abandoned buildings and learn a little history. Best of all the plants, trees, and scenery give you a glimpse of the desert you didn't know existed. I expected a nice hike but what I got was a place I could visit a million times over and feel like I was in a different world.
Summer Activities around Phoenix
Visiting Phoenix with kids in the summer can be fun too. Although it is a dry heat, even I can admit it is HOT in the summer. Don't let that scare you away. Phoenix has a lot to offer in the summer months as well. There are tons of resorts with pools and lazy rivers and water slides. You don't even need to stay the night. Lots of these hotels offer a day pass to take advantage of the resort activities.
Do you want to know where to find us on the majority of our summer weekends? Two places… water parks and lakes. The desert has lakes? Why yes you fool, it does! There are actually several lakes around Phoenix and they all offer a great place to swim, relax, kayak, or paddleboard. And most even have boat rentals and jet ski rentals. But I'll only give you two of my absolute favorites.
Butcher Jones Beach at Saguaro Lake. My absolute favorite place to go. Why you ask? It's partly because of the beautiful soft sandy beach. The cool calm waters. Beautiful mountains in every direction. There are even a boat rental and a restaurant right on the water. You'll see people out boating, kayaking, and paddleboarding. And the large grassy area leading to the beach is great for picnics, grilling, or any fun games you can think of. Bring a cooler and some folding chairs. Pack lunch and play in the water. We spend 8+ hours in the 120-degree heat and never notice.
But that'snot all folks… Butcher Jones Beach is home to about 40 wild horses. These horses live there, drink there, play there. They are at the beach, calming walking around visitors every day of the week. It's an indescribable thing that everyone needs to experience, whether you are from Phoenix or just passing through.
Rattlesnake Cove at Bartlett Lake. Don't let the name scare you! This is actually a really nice big beach area to swim at. They have bathrooms which make it great for the kiddos. The beach also provides grills, picnic tables and covered ramadas. Being an actual cove means nice calm waters where motorized sports can't go.
Winter Activities around Phoenix
Visiting Phoenix with kids in Winter is even more fun. Even someone not native to Phoenix should know how great the winters are here. So obviously there is an abundance of things to do around town. Hiking trails are around Phoenix. You can find them in the middle of the city, around the suburbs and anywhere you see a mountain… which is in every direction! Just make sure you choose some that are suitable for kids, as some hikes can be grueling, even for an experienced hiker.
Kids will have a lot of fun hiking around Butcher Jones. The trail winds around the lake and has tons of great scenic views as well as wildflowers. And if you want the amazing views but don't like to hike, check out South Mountain. It's right in the middle of the town and you can drive your car straight to the top, park and have lunch at a picnic table overlooking the entire city of Phoenix.
Horseback riding! There are way too many places to narrow it down. I can tell you, you haven't experienced are a real horseback ride until you've done it through the Wild West. Also, the scenery on the trails through the mountains are both safe for kids and provide amazing scenery. Check Groupon for deals, they are plentiful!
Schnepf Farms. This fun and interactive farm is open all year but definitely better in the cooler months. I can go on and on about this place. However, if you happen to be visiting in the fall, don't miss their fun fall events. Hay bale rides, pony rides, pig races, rides, games, a haunted train ride and so much more! I sound like an advertisement but really it's just that fun. Also, you can find authentic food grilled outside, homemade pies… ok sorry sorry I'll stop but only if you promise to GO!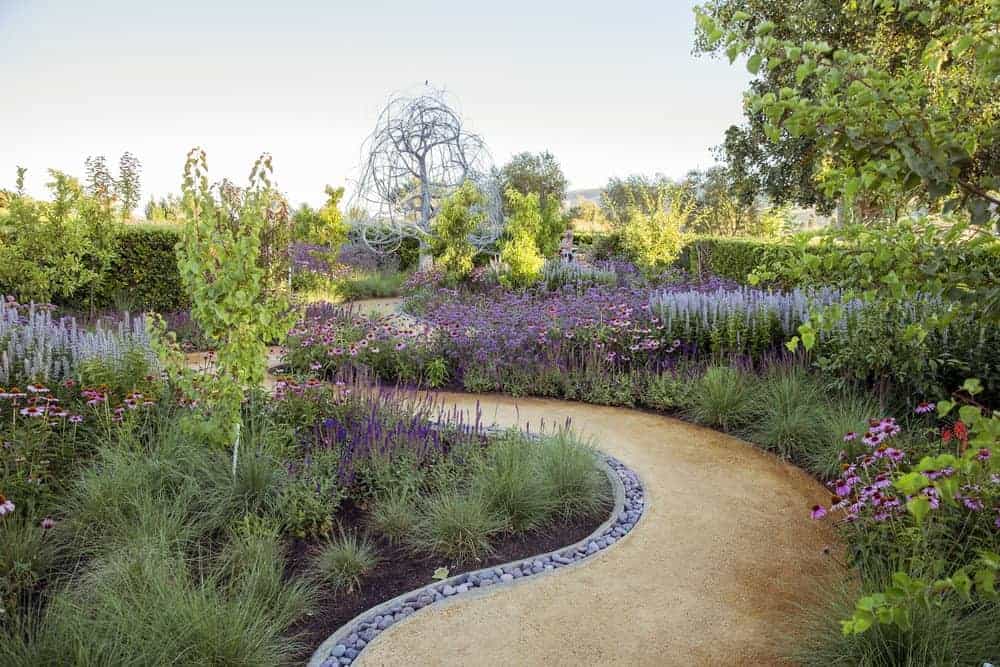 Desert Botanical Gardens. A Desert Garden? Yawn… just kidding! Get past the name and the fact that you think it's like every other botanical garden in any other state. The place is filled with plants and flowers native to the desert that you'll probably never see anywhere else. And if you're in the desert, why not learn about it? Throw in a ton of kid programs and trails and I guarantee the entire family will love it.
Enjoy your trip to the Desert!