The Medium length hairstyle guide
Same old story. Girl goes to get her haircut and ends up getting it waaaaaaay shorter then she anticipates. Comes home, freaks out.  But then suddenly… as she starts to play around with it she realizes its actually kind of cute!
Yes, that girl is me.  And like a lot of you, I recently chopped my hair. But before I allow myself to submit to the 'mom' bob, I started searching and playing around with cute styles that will make me look less, well, mom-ish.
The best part of all of these is that they are incredibly easy to do. I don't have an hour every morning to spend doing my hair because it takes me like several attempts to do my daughter's hair without any 'bumps' (and about a dozen 8-year old eye rolls).  
So by the time that's done I have like 10 minutes to do my own. Luckily these are all quick and easy to do with my new medium-length style.  You should definitely try them out too!
Try these out!

One of the easiest and almost daily styles I give my hair these days. Looks good with either straight or wavy hair and all you need are a few bobby pins. Literally, anyone can do this look. A few bobby pins will do the trick or you can tease it a bit and add a few pieces to the front to make it look more complete.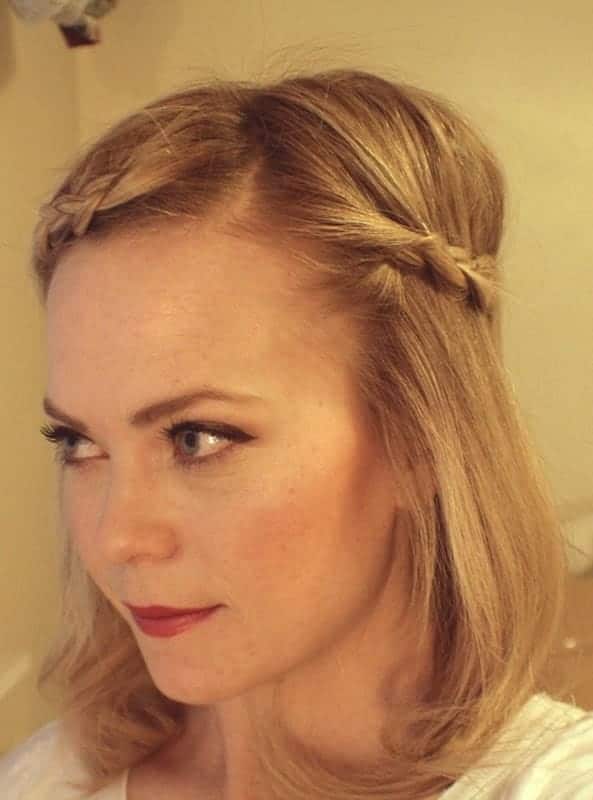 The braids take a little practice but this look can be done with regular braids too. Perfect for that second-day hairstyle where your bangs might be a little…. less than fresh!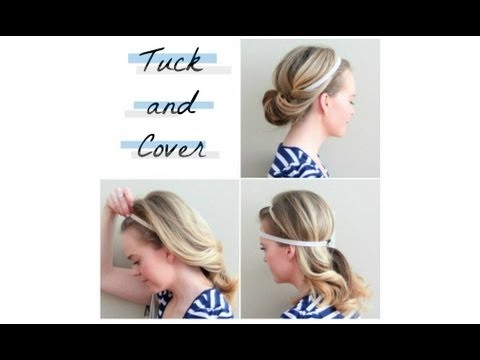 Well, the name pretty much sums it up but how can you not try a hairstyle that involves a headband?  I like this one for second-day hair as well and it works when your hair is wet and you don't have time to dry it either. Win-win.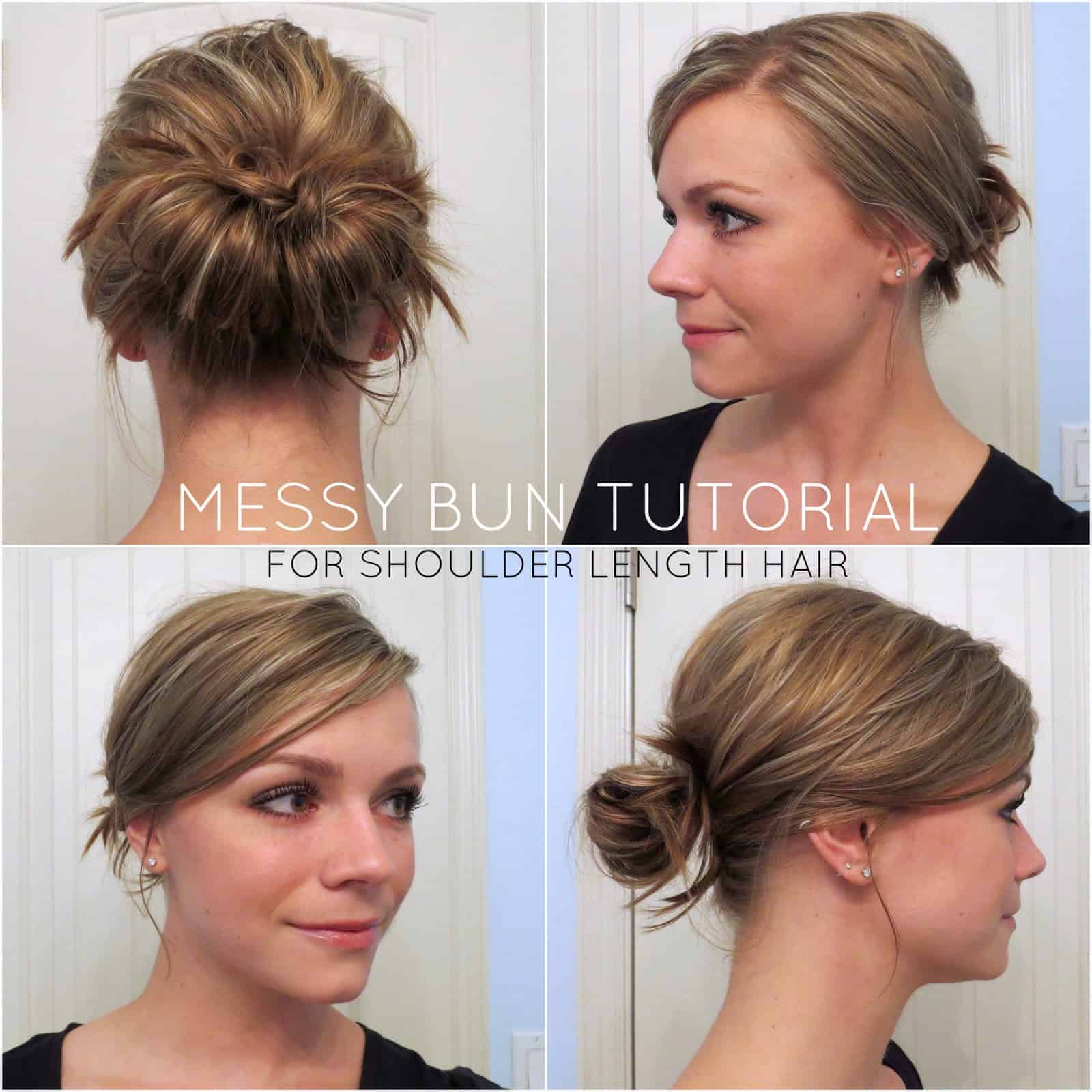 Grab your #PSL because here comes your favorite messy bun! Yes, even girls with short hair can have a messy bun too.  Even though it seems easy, the best messy buns take practice so don't get discouraged.  But we are all lucky enough to have this trend stay around for a long time to take advantage! Adding a little volume to the top and some pieces in the front will make it look less gym-like.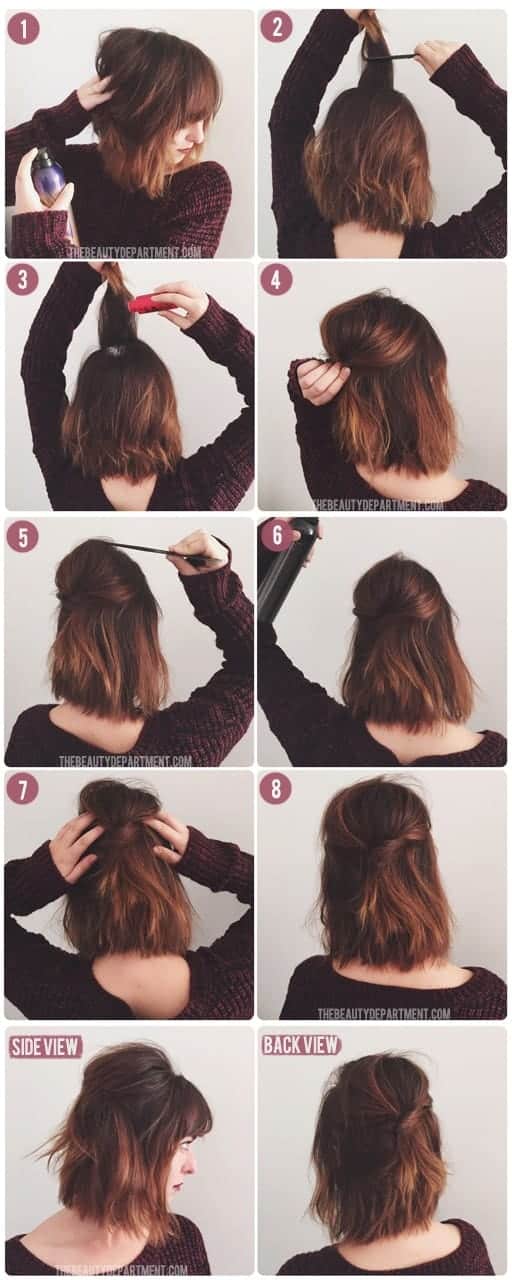 Pretty similar to the first one but the short stack puts more emphasis on that top part and adding a slight twist to the back to make it look even more styled.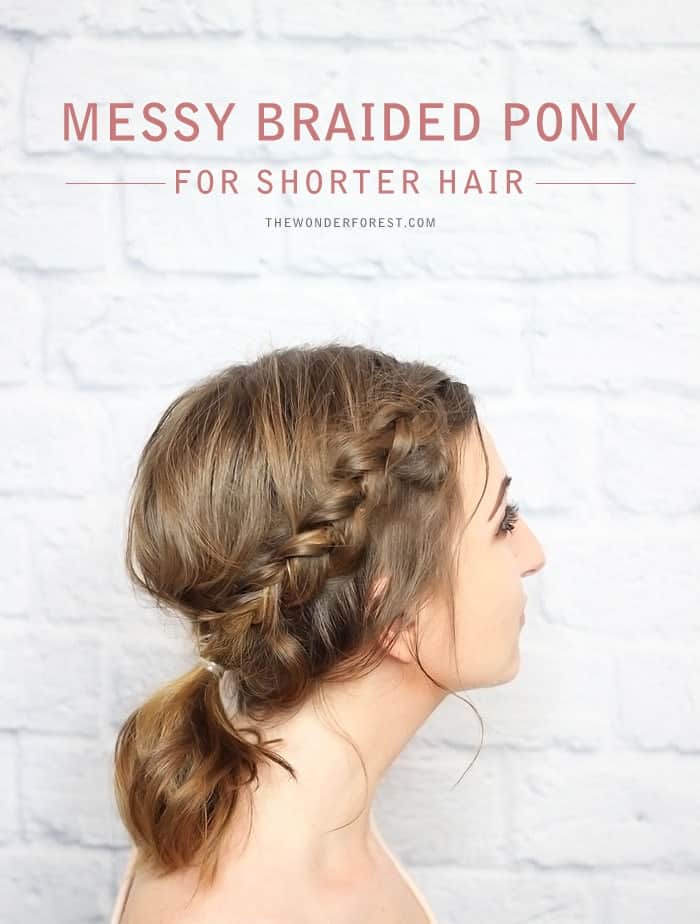 How cute is this style? Seriously! Keep it as a pony or make it a bun at the end. It can look casual enough to wear to Target or nice enough to wear to a fancy dinner (if that ever happens!)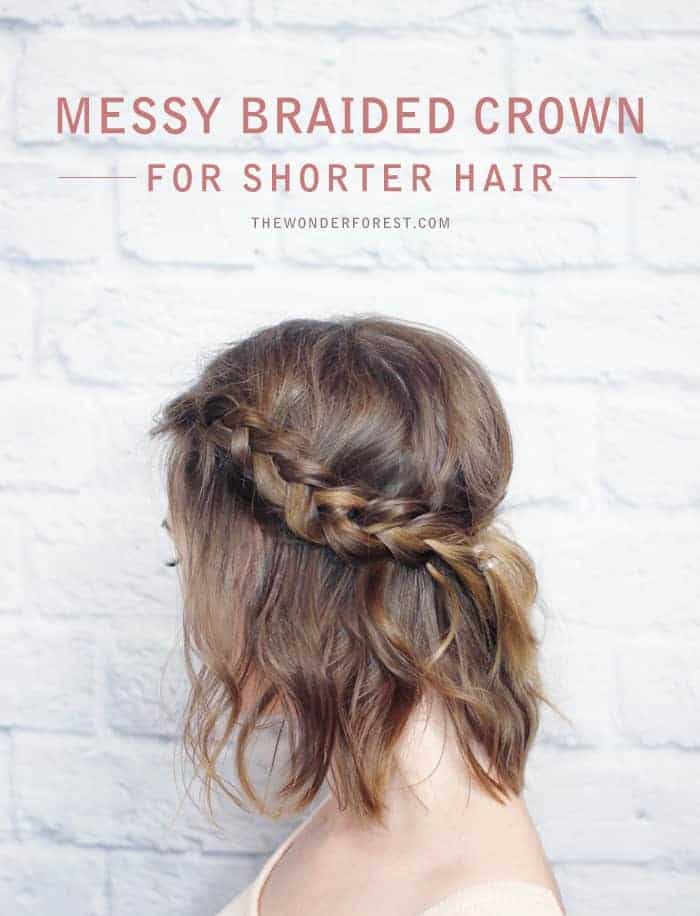 Thewonderforest.com did such a good job with the first braided hairstyle that they updated it with a slightly different version of a Half-up messy braided pony.

Funny name but seriously cute style. I love how simple this can actually be to do but yet how glam it looks! You can totally make this a go-to wedding or formal event hairstyle. Which means less time getting ready and more time to pre-champagne drink!

The top knot is one of the newest trends but has quickly become one of my favorites! I wear this look all the time when my hair is a good two days old. Soooooo easy to do, with curls, straight, or even tousled hair. It makes a good summer look that we will definitely see into the fall and winter.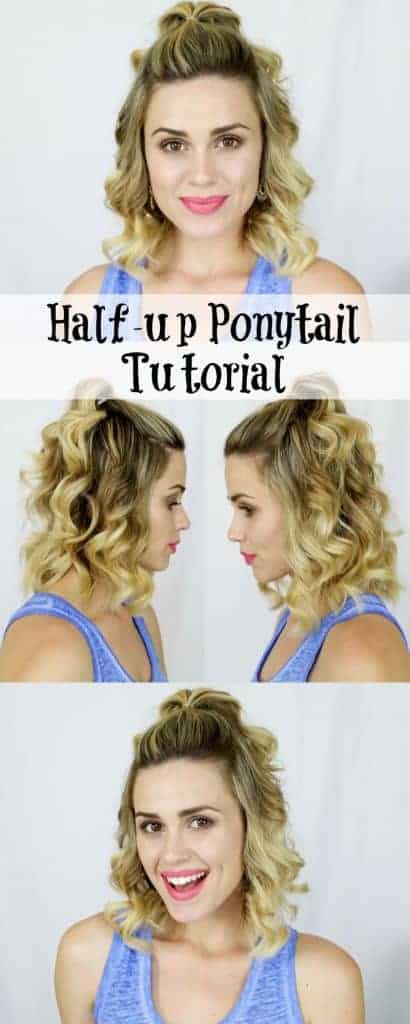 A Slight difference than the top knot. This look is for the days when I attempt the top knot and my hair does not want to cooperate. Do you have those days? How it went up so easily the day before but now that you have somewhere to go it won't cooperate and ends up looking like an old walnut on your head. So on those days, I ditch the knot and just leave it as a half-up pony.  Sometimes you just have to let your hair dictate what style it's getting that day.
Related Post: Easy Beach Waves for Short Hair
What medium length hairstyles are your go-to look?