One of my favorite reasons for having this blog is finding new and unique things and being able to share them with you all! Today is no exception. A new fashion find came my way and I needed it in my life. After wearing it all around town, it is
definitely 
worth telling everyone about. It is a real wood watch from
woodwatches

.com
.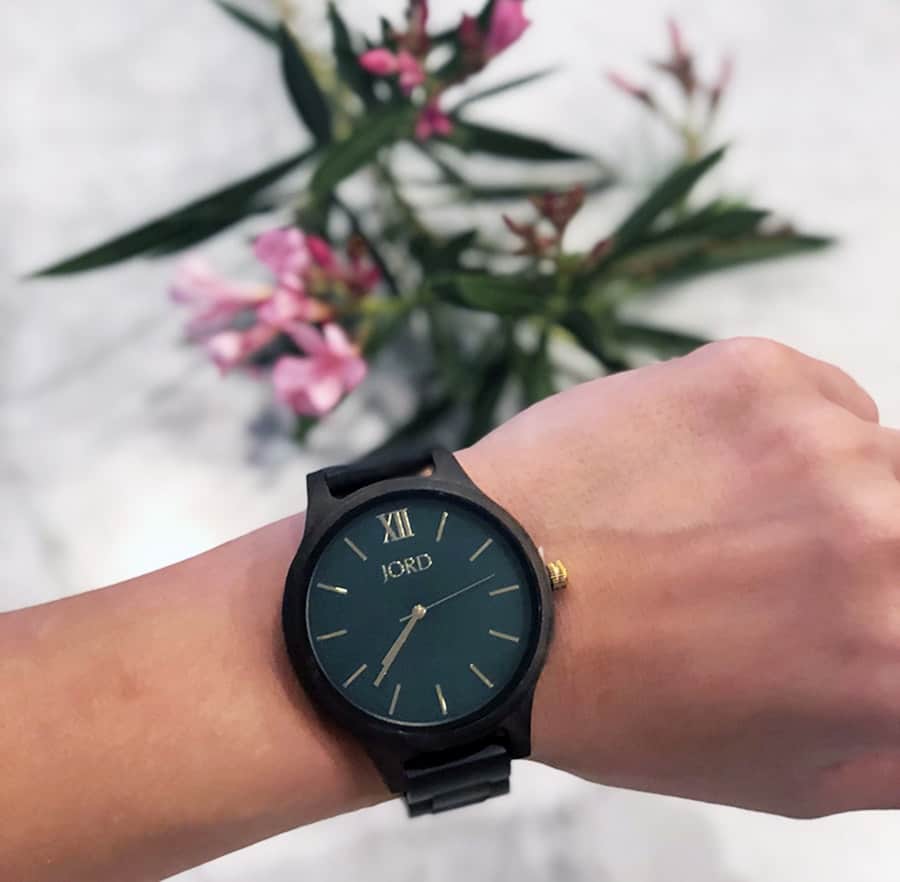 I recently received this
JORD
wooden watch and it… is… amazing!  I so often get bored with trends that I see on person after person. In fact, if too many people start sporting the same thing, that's usually when I stay away from it the most. So when I saw this super unique WOODEN watch… I knew I needed one right away!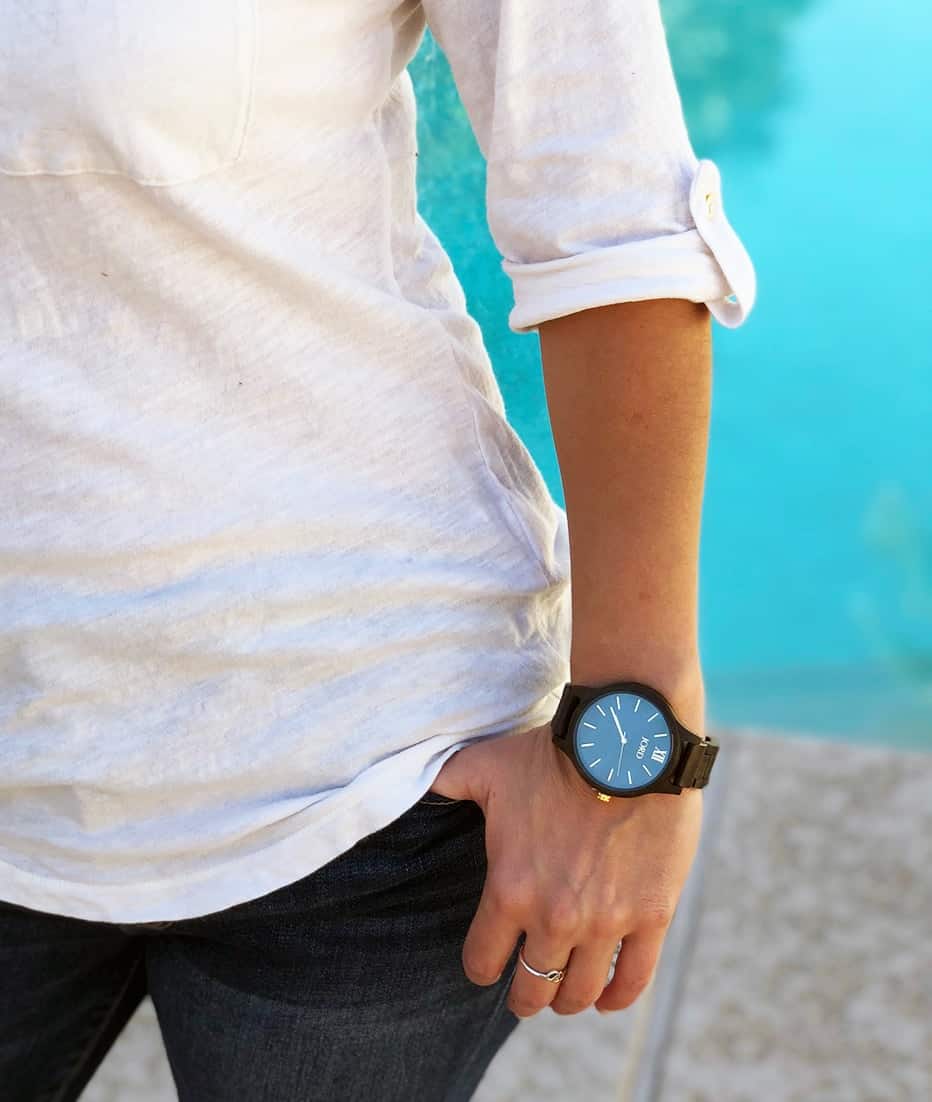 Let me tell you, this wooden watch exceeded my expectations. 
JORD
wood watches are handcrafted from natural woods — Maple,
Koa
,
Zebrawood
, and Sandalwood among them. And the face of the watch is also a scratch-proof glass, so one fewer thing us mamas have to worry about (cause kids break enough stuff, we
don't
need to).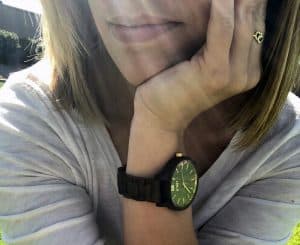 I'm wearing
the Frankie series
, a dark sandalwood watch with an emerald face.  Everything about this unique watch was so fantastic from the moment it arrived.  I was looking for a unique woman's watch and this beauty was exactly what I needed to show off this spring. 
It shipped super fast and came in a cute little stylish box. Seriously, the box is almost as great as the watch! The box is made from cedar and has a unique magnet close top. It also has a little drawer right in the box to keep your extra clasps and wood finish they enclose.
Not to mention, you can get these beautiful watches
personalized
so they would make a great and unique gift!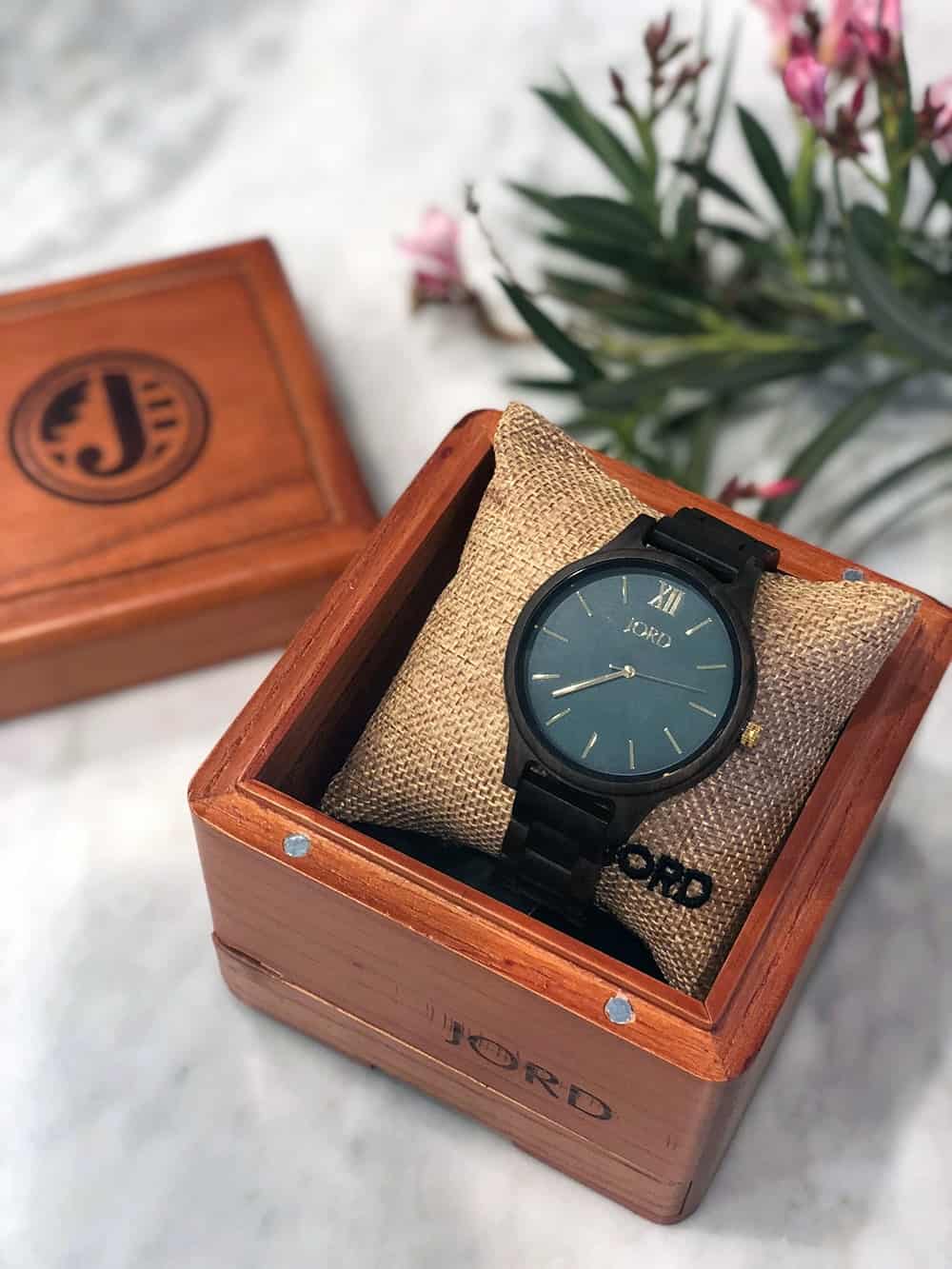 I've received so many compliments wearing this watch around. With it being wood, I was worried it would be bulky and heavy but it actually has a very slim and lightweight design to it. The watch is made from untreated wood so try and avoid getting it wet. But otherwise, I'm going to continue wearing this bad girl around as much as I can.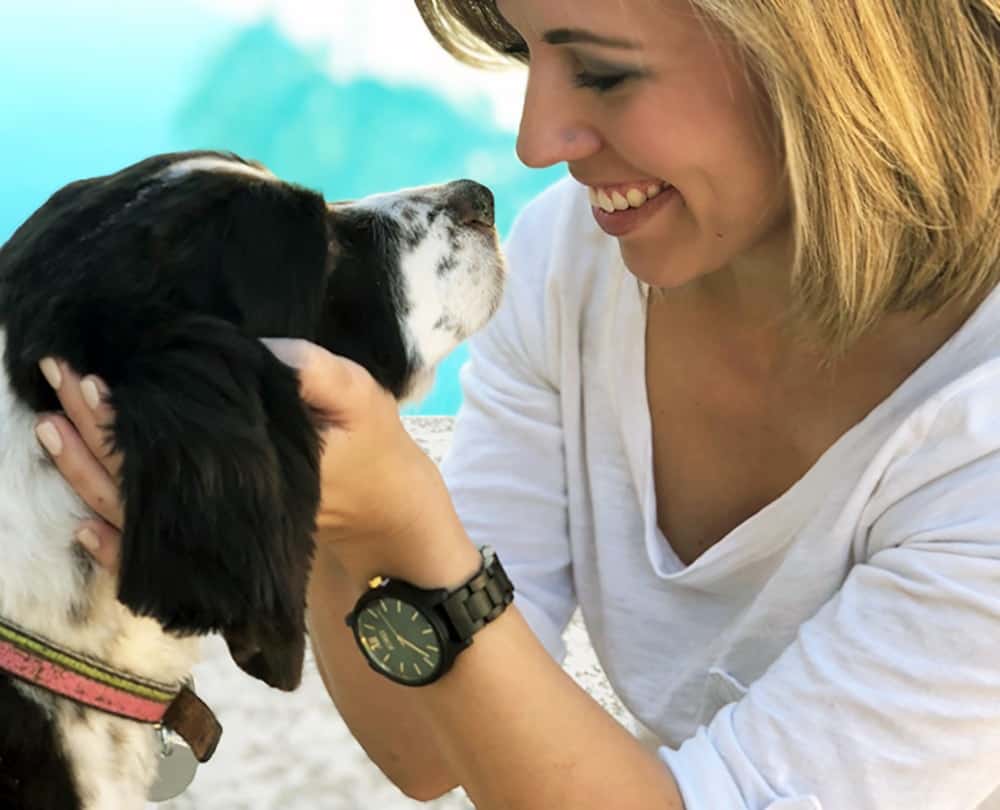 I'd love to hear your opinion?
Do you like the idea of a wood watch? I love that it's such a unique and stylish accessory that goes with most bracelets I pair it with.  Head over to their website and check out the other styles and colors they offer. You can view
women's wooden watches here
or
men's wooden watches here
.
*Thank you to JORD wood watches for gifting me with a free product from woodwatches.com. But not to worry, all thoughts and opinions are my own.!