What started off in the 90's as a grudge-type look, has quickly evolved to one of the most popular trends we see year after year. The Camo trend not only continues to pop up in every clothing store around, it's available for men, women, kids… even pets!
We used to only see camouflage on things like military style jackets or pants. Now it's all around you, as fun and feminine styles have taken over this trend. Finding fun camouflage pieces to add to my wardrobe is always a must and this year is no different. With my daughter being older, she has joined in on the love of Camo as well.
And because the camo trend has continued into this year, we find it all around us in almost every store and in every price point. The dress I have on is less then $50 and one of the most comfortable pieces of clothing I own.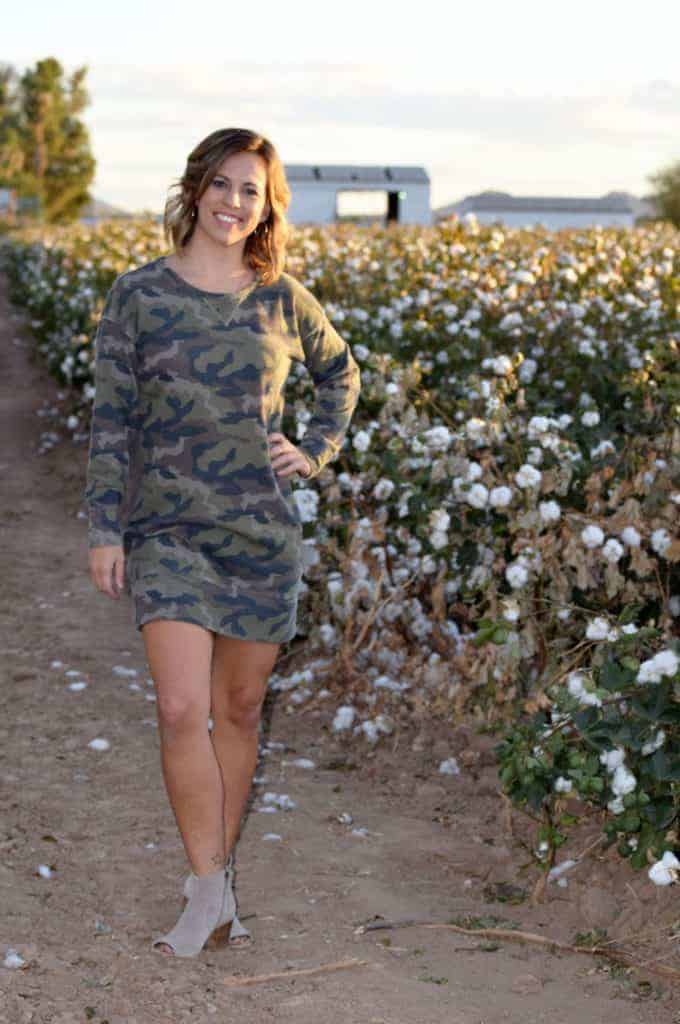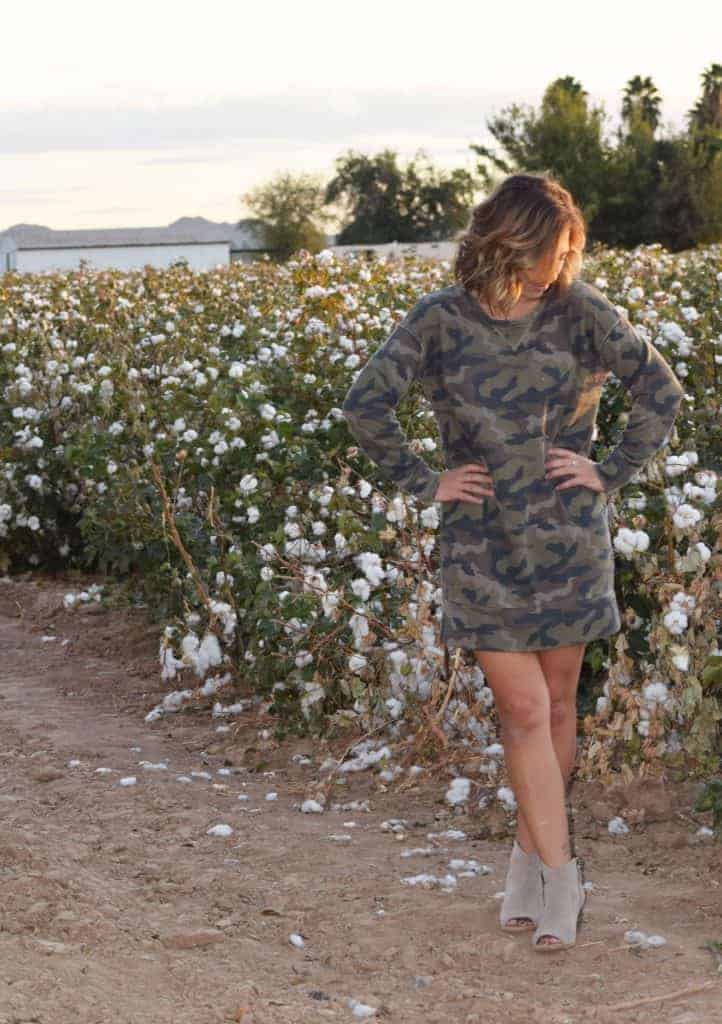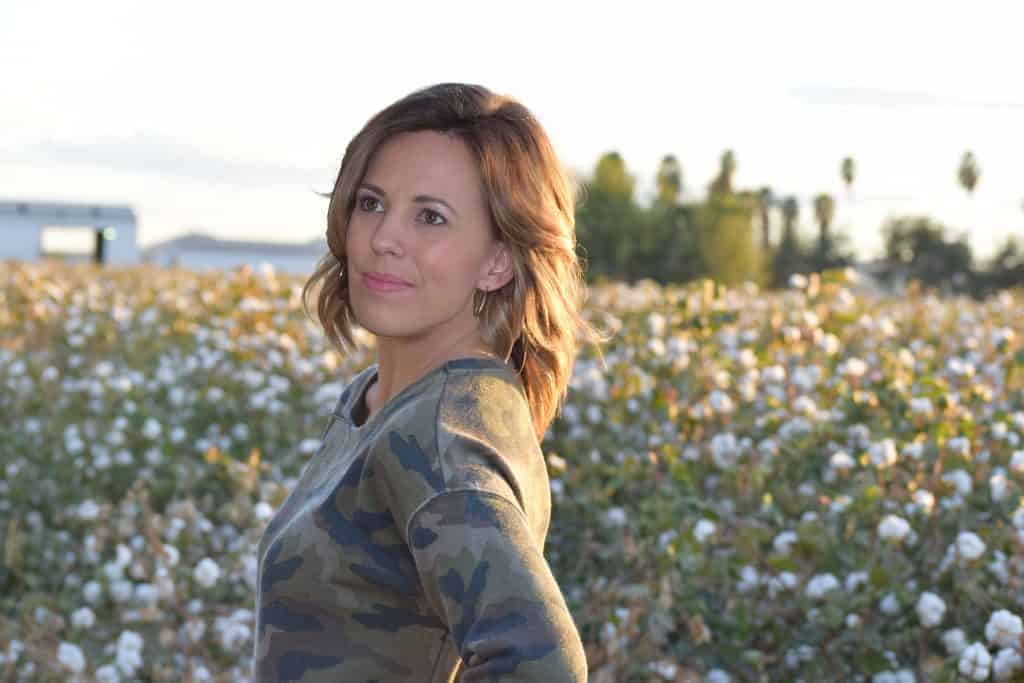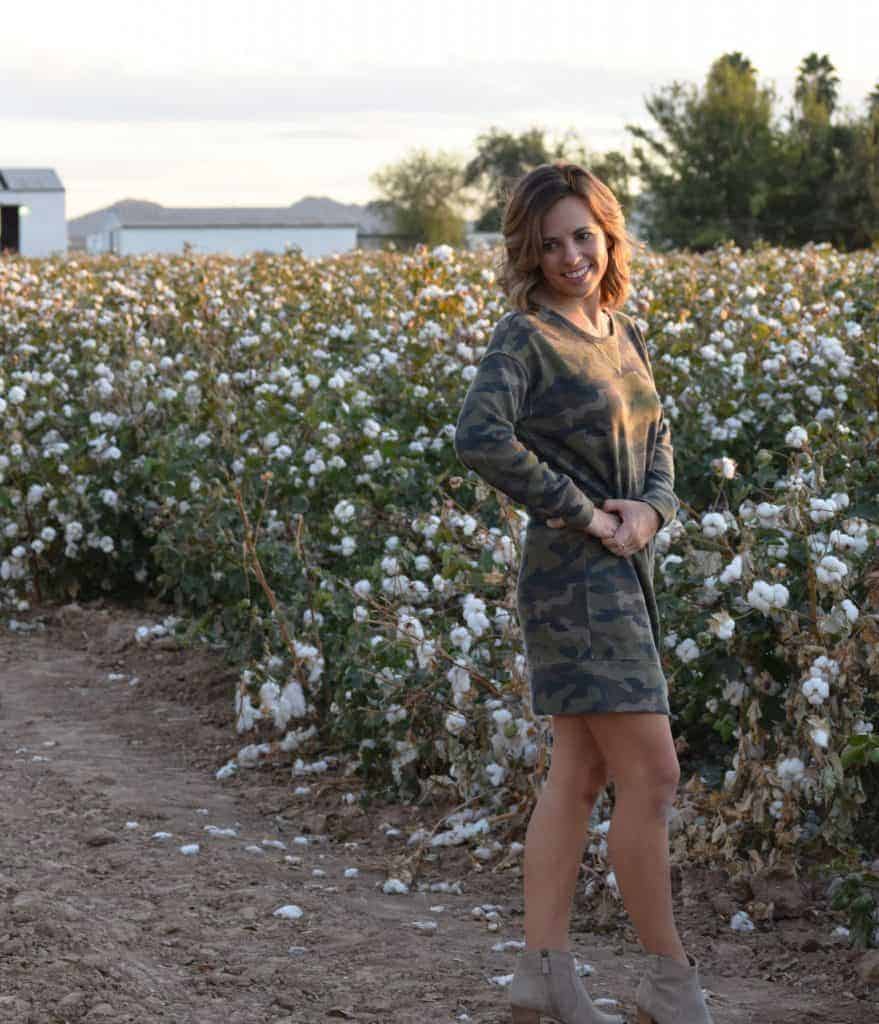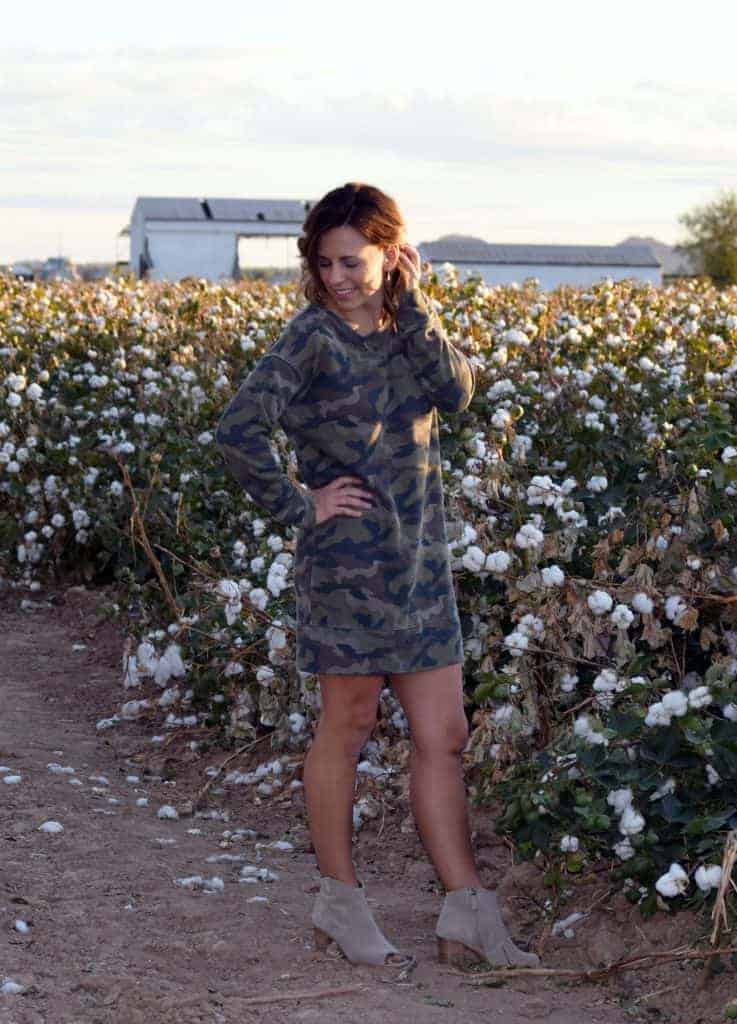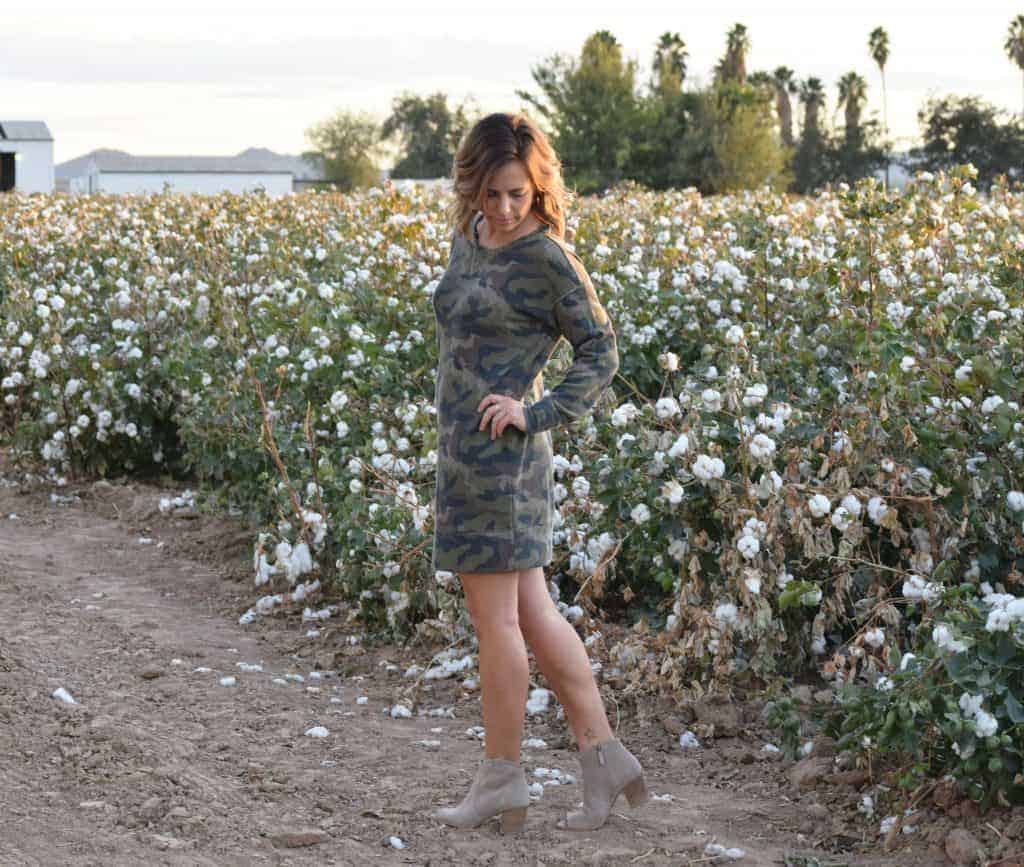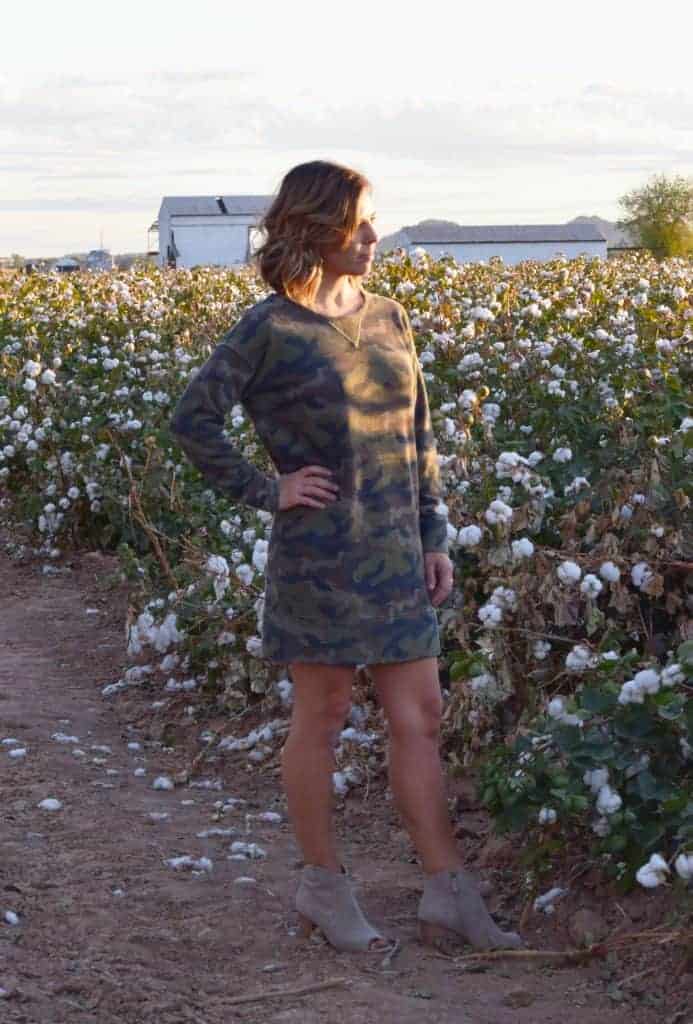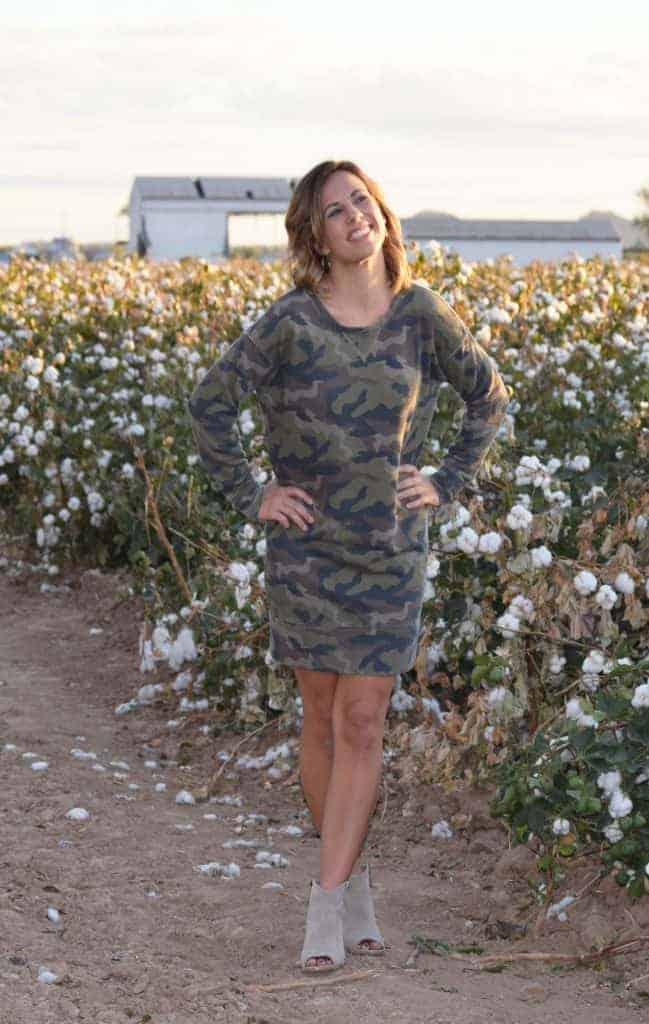 Styling Camouflage
Styling camouflage is actually very simple to do. There isn't much that doesn't go with this style. If you are looking for a more feminine look, pair it with lighter colors. Tan or light brown shoes and lighter denim will soften this look.
If you want to make it a little edgier, then include some black colors or dark grey. A Camouflage jacket or sweatshirt would look great with some black booties and jeans and a studded belt.
Don't be afraid to add some color. It's tempting to try to match the greens and browns you find in camo, but don't be limited to that. With camo green being a more neutral color, adding shades of pink will really feminize this trend. You might even notice that a lot of camo clothing already has some pink in it.
As far as accessories, gold is always my go-to for any camouflage clothing I wear. I chose a standard gold hoop earning for this camouflage dress, but any gold accessory will work from long dangly earnings to big chunky stones. Mix it up and see what you can come up with!
Affordable Camouflage pieces
There are so many different pieces of camouflage out there and you can not only incorporate camo pieces into your every day wardrobe, but it can easily be done affordably too. Shop some of my favorite pieces below. The dress I'm wearing above is Number 4, from American Eagle Outfitters. It's super comfy and fits great.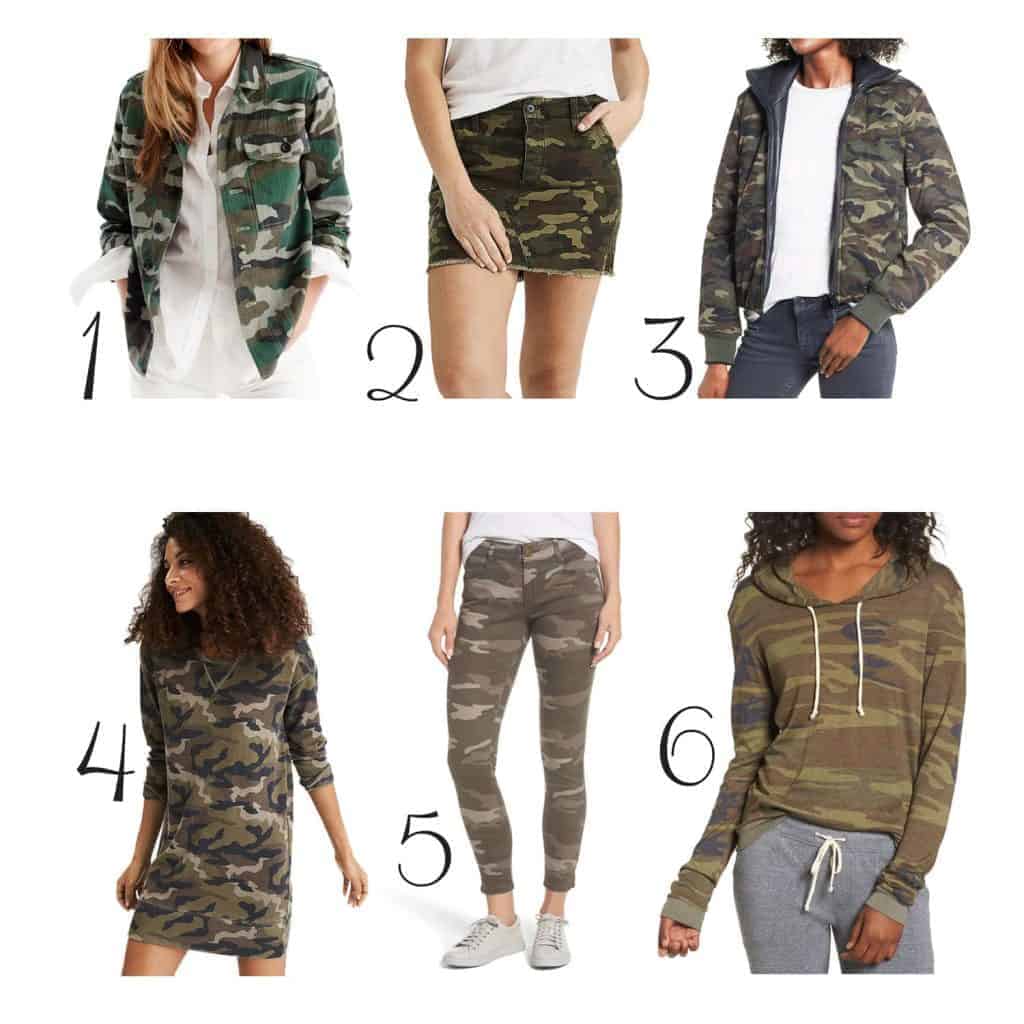 1. Camouflage Utility Shirt-Jacket
2. AEO Vintage Hi-Rise Camo Skirt
5. Camo Stretch Ankle Skinny Jean
6. Camo Print Pull-Over Hoodie
Kids Camouflage
Don't forget about the little ones! It's one of the few styles my daughter and I agree on and there are so many options for kids clothing out there too. The dress she has on under $20!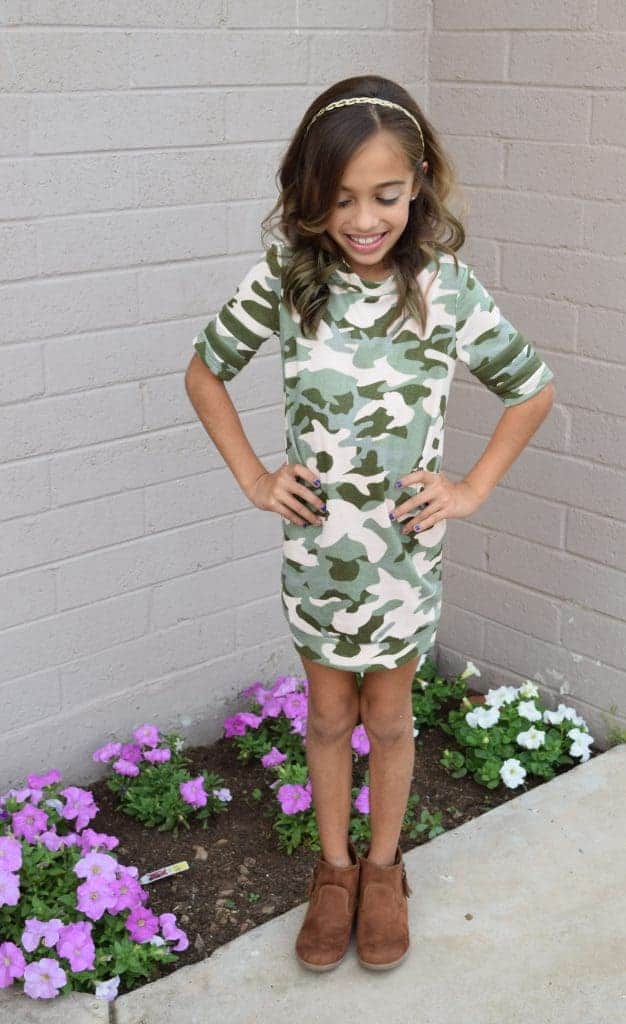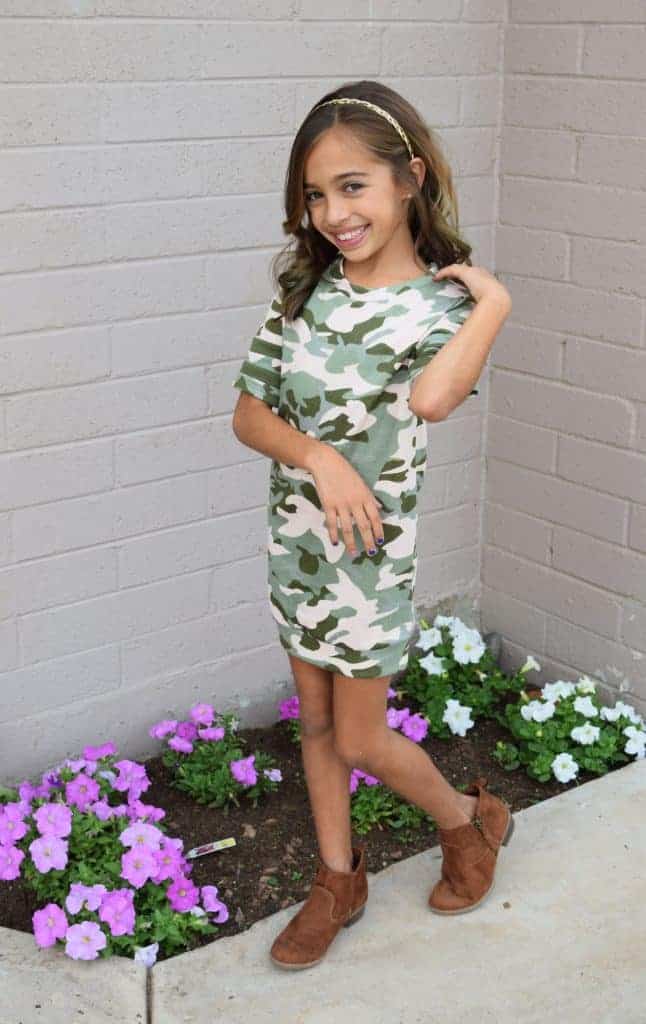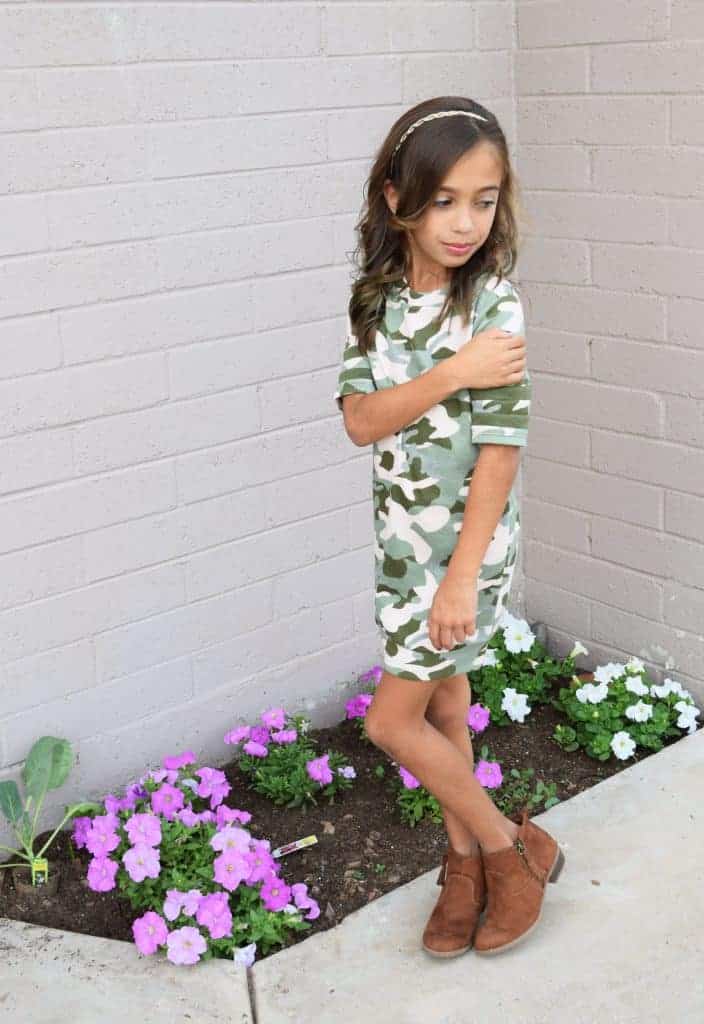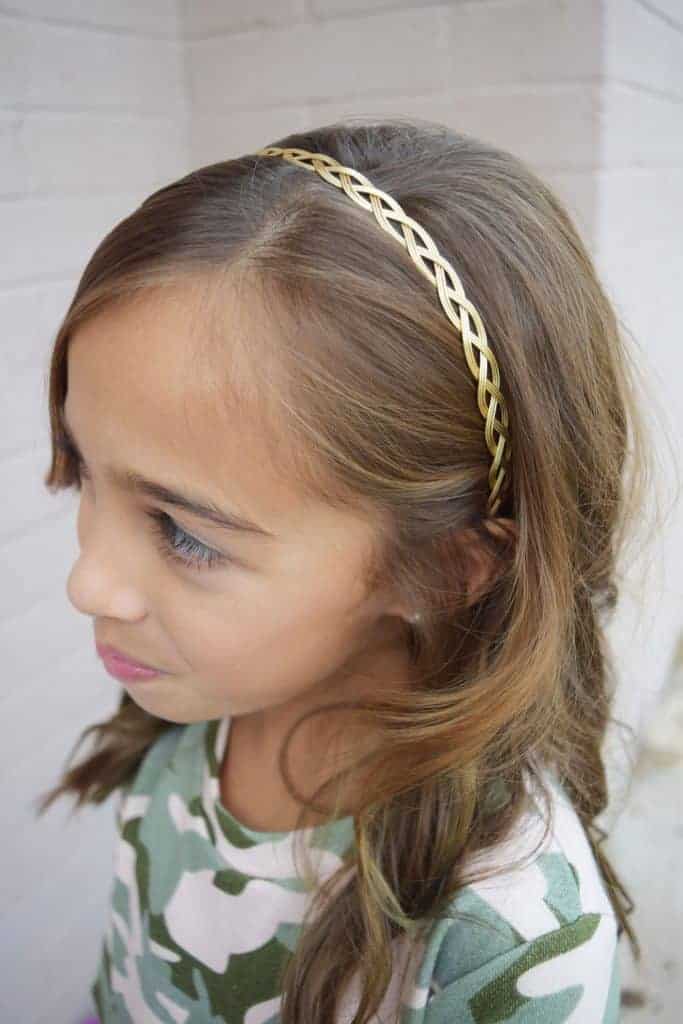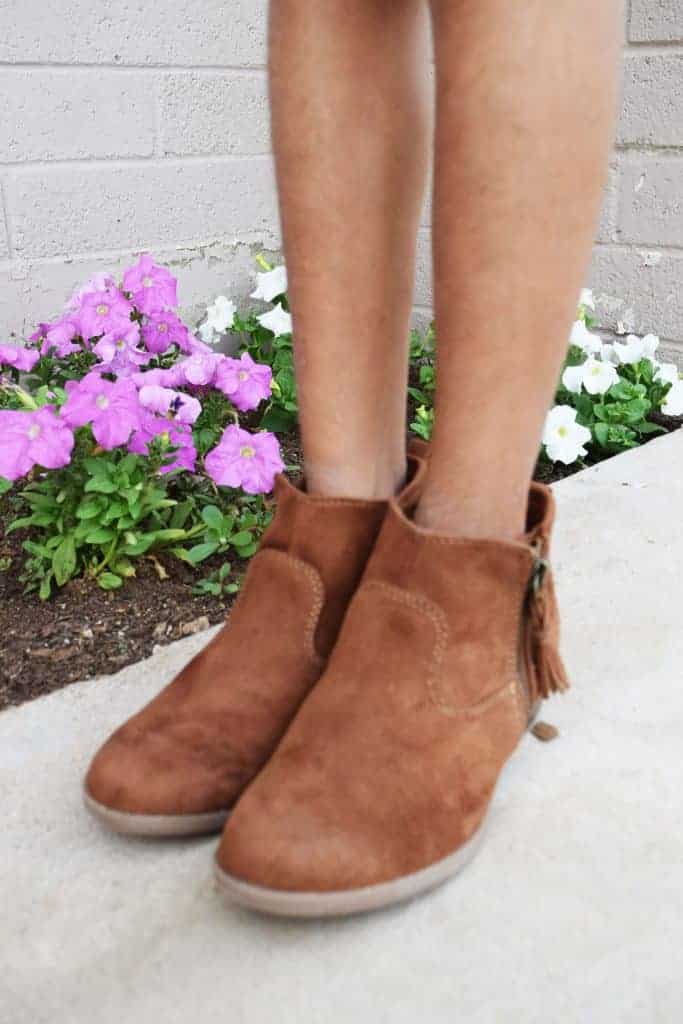 Include the same gold pieces with kids such as this Gold Braided Headband. Add on some fun tan booties like the ones she has on.
Check out some other fun and affordable Camouflage outfits for kids that you can include in their fall wardrobe! Create some Mommy and Me outfits that you both will find totally fashionable.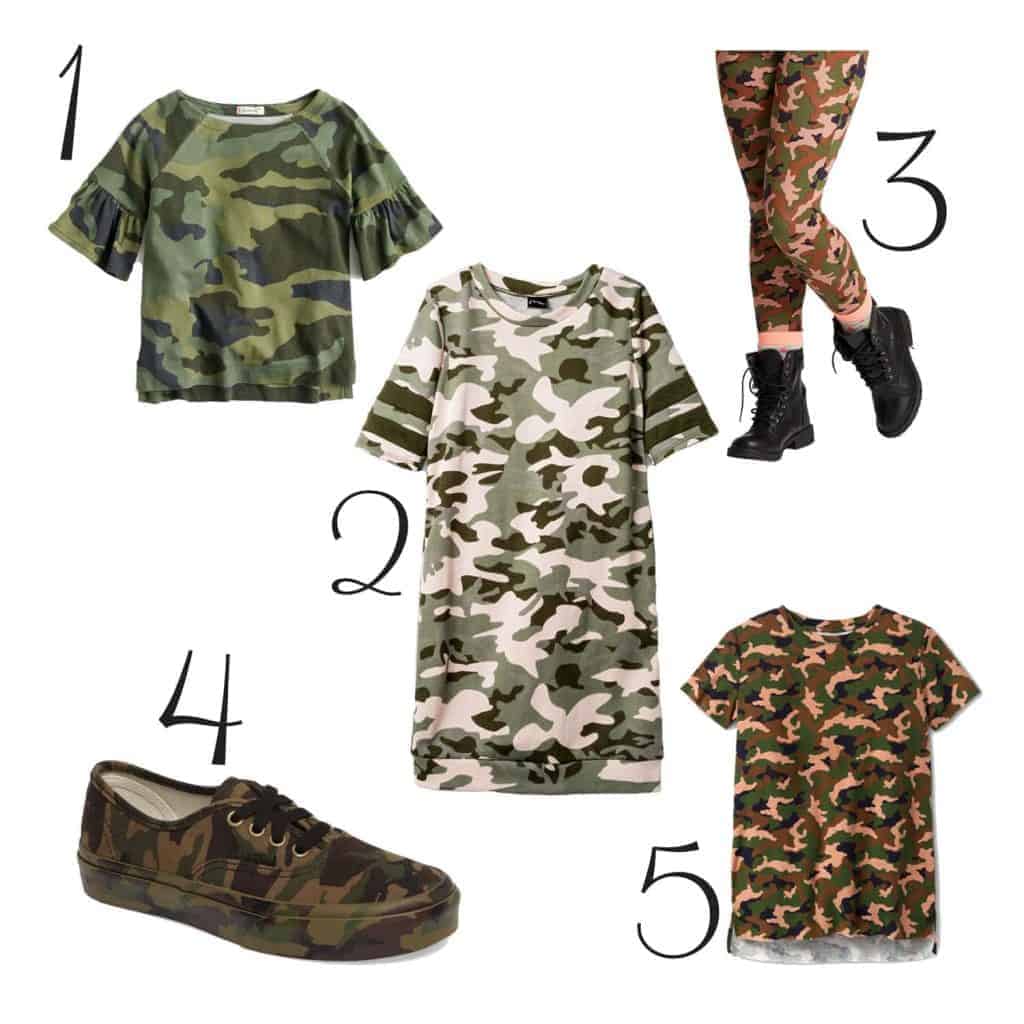 1. Girls Ruffle Camo T-Shirt
4. Vans Authentic Sneaker in Classic Camo
5. Girls Short Sleeve Printed T-shirt in Camo