Easy Beauty Hacks For Busy Moms
With these easy beauty hacks, you can look and feel your best even with limited time and a limited budget!
Don't we all wish we could spend a fortune on a glam team and look amazing every day? Let's be real. I didn't even know what a Glam Team was until I started watching the Kardashian's (guilty pleasure, I admit).
So with the understanding that I am not a millionaire and cannot afford my own glam team, I am always bound and determined to find simpler ways to create certain looks. This goes for all beauty routines, whether its make-up, skin care, or hair care.
In the spirit of simpler things, it also never hurts to have some ways to save money on your daily beauty routine. And sometimes it's just a matter of using things you already have, for purposes you would never have thought.
While there are so many beauty hacks out there, I've assembled my top 15 beauty hacks you need to try. Saving money or saving time… you'll be glad you discovered this!
Beauty Hacks Anyone Can Try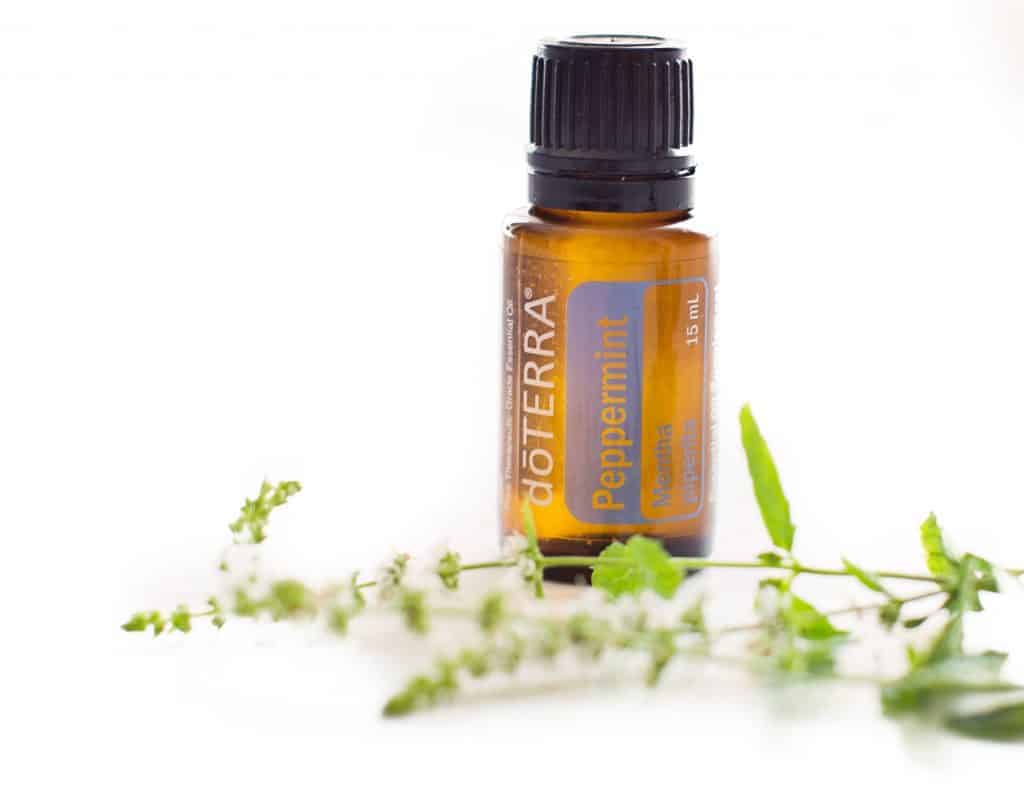 Mix Peppermint oil in your lip gloss to create full lips. Thicker, plumper lips are everywhere these days. You can pay a ton of money for collagen injections. Or you can pay good money for special lip colors that promise to plump up your lips. OR, you can add peppermint oil to any of your lipsticks, glosses, or chap-sticks to do it naturally and cheaply. Just mix in a few drops with your favorite color. But be careful, it is strong and will not taste good if you use too much! Check out this tutorial.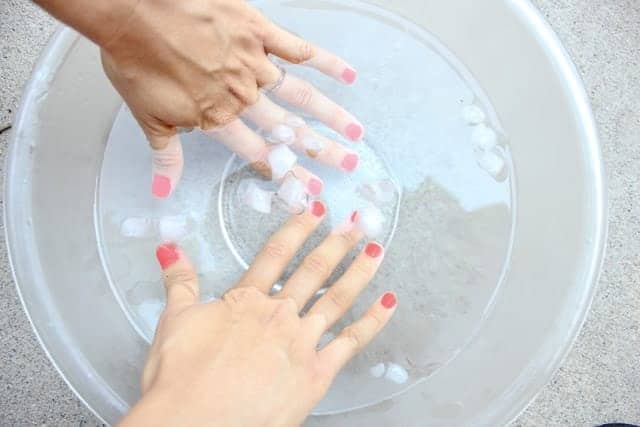 Dry your nails faster by soaking them in ice water. You know how it goes, your nails always seem dry when you touch them lightly. Then you bump them into something and it's smudge city. This little trick will only take a few extra minutes but will really set those nails nicely. This is especially great to remember when painting kids nails. My daughter can never seem to remember to not touch anything after getting her nails done.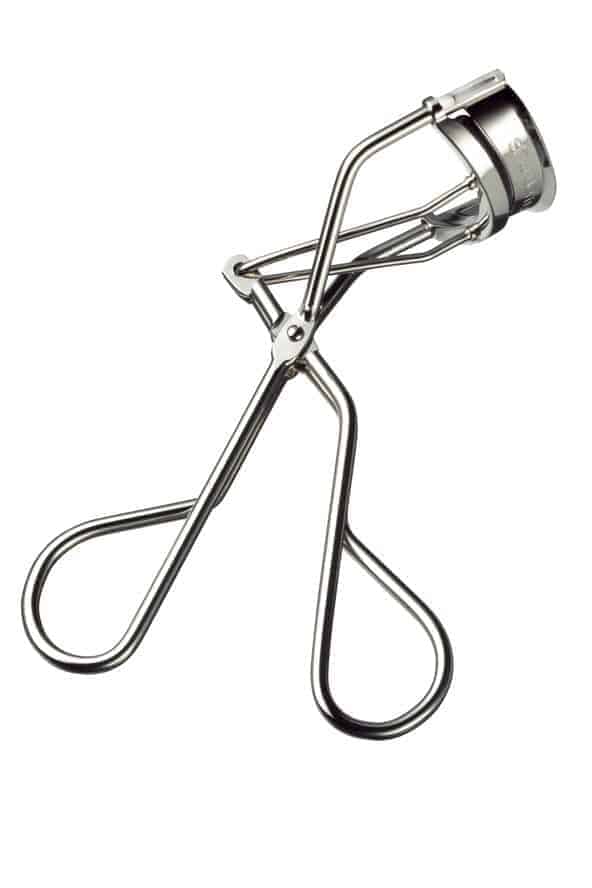 Hold your eyelash curler in front of a hairdryer to make lashes curl. This is such an easy one to do and yet I can't believe it took me this long in my life to find! Blast hot air on your curler right before you curl your eyelashes (not too hot!) and your eyelashes will actually curl up more and a lot easier.
Use clear tape by your eyes to make the perfect wing with your eyeliner. This little trick also helps me with a lot of my eye makeup too. If I'm trying to create a smokey-eye look, I can really pile on the dark eyes shadow without it going everywhere below and around my eyes.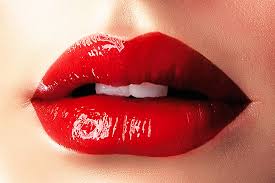 Mix loose powder with Vaseline to create a new lip color. Do you have some eyeshadow or blush you love the color of and wish it came as a lipstick too? Now it can! Just mix the loose powder on a spoon with some Vaseline and you just made a new lip color! Bonus for the Vaseline being a good hydration for your lips too.
Use a toilet seat cover to wipe away excess shine on your face. Has it ever happened? You look amazing leaving home. Then you go to work or a concert. The next thing you know, your forehead is like an oil slick and you didn't bring any makeup with you. Grab a toilet seat over (a clean one please!) and use it to wipe away the shine from your face. Bet you didn't know its the same material as oil blotting sheets are made out of!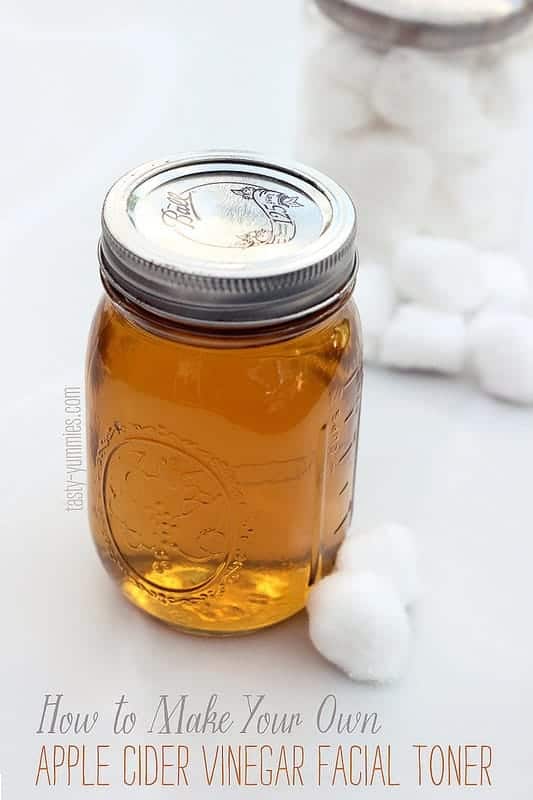 Use Apple Cider Vinegar as a facial toner. Sounds odd but this concoction can actually restore your natural skin pH and leave your face softer and with fewer blemishes. And possibly smell like apples? Bonus! Not to mention it's cheaper than almost any toner out there. Check out this site to learn how to make your own Apple Cider Vinegar Toner and see the other benefits you can get from it.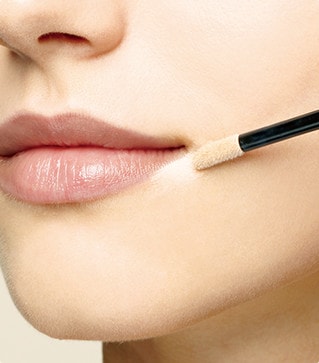 Use concealer to sharpen the edges of your lipstick. Don't have a lip liner that matches the color you are putting on your lips? It's OK! It's actually super easy to fake lip liner by lining your lips with concealer around the lipstick. This will give it a sharp edge and you won't even need lip liner anymore! For this and other concealer hacks, go here.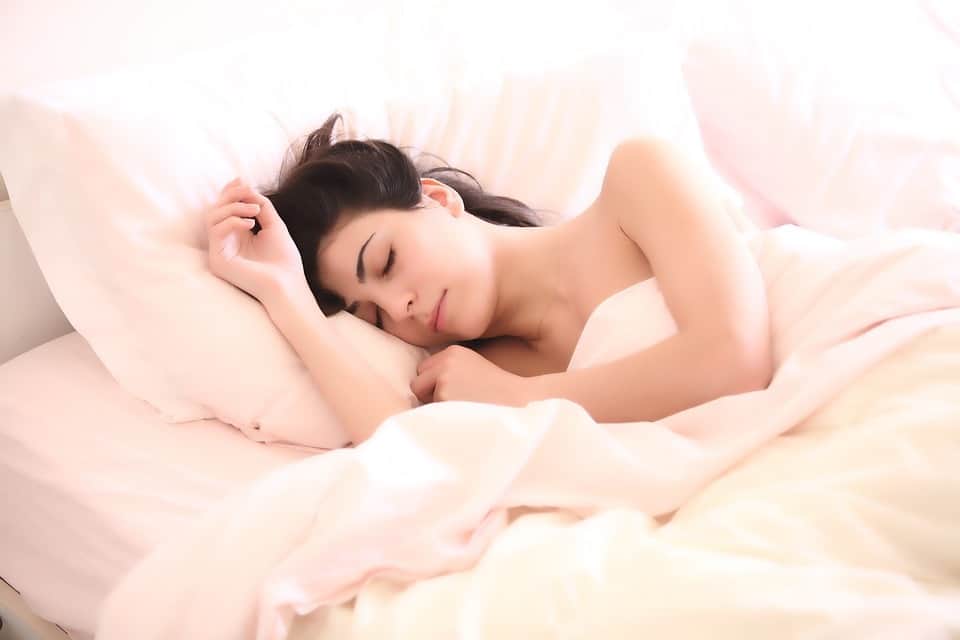 Sleep propped up on two pillows to reduce puffiness. If you can be comfortable and still get a good nights sleep like this, this helps a ton! The elevation of your head will help drain fluids down your body and not linger in your face. Did you know this also works great for cold-sores? Always wonder why you wake up and the cold sore is 10 times worse than when you went to bed? Because if your head is level with your body, the fluids pool in the sore. The same way fluids get retained in your face and cause puffiness. Mind blown!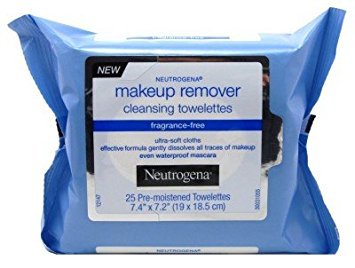 Keep face wipes by your bed to wash your face at night. You ever have that moment? You're laying in bed reading or watching tv and before you know it, you are way too tired to get out of bed and start your nighttime face washing routine. Keep a pack of face wipes next to your bedside and use them to wash your face when you're too tired to get up. Don't make a nightly habit out of it. But it's better to do this then to sleep with all your makeup on. Go here to see my suggestion on my favorite facial cleanser wipes.
Use hair conditioner to shave your legs when you run out of shaving cream. Happens to me all the time. I run out of shaving cream and for some reason my only option seems to be the bar of soap I have. Not only is this super drying to your skin, it also tends to leave more bumps and scrapes. Little did I know the solution was there right in front of my face. Hair Conditioner. Its super moisturizing to your skin. And here's a travel tip; leave your shaving cream at home and use only your conditioner, then you have one less thing to pack.
Use a tee-shirt to dry your hair. Sounds weird, I know. But tee shirt material is actually more absorbent then a towel. It's also softer and will cause less damage to your hair then a towel would. The absorbency of it also will cause less frizz and fly-aways. Who knew!?!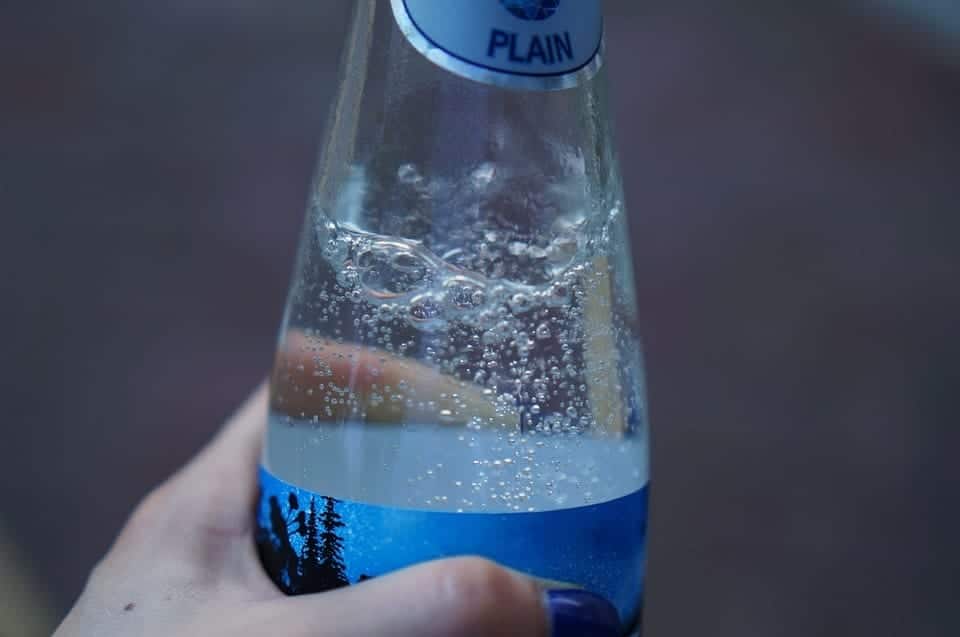 Wash your face in Sparkling water. Apple Cider Vinegar and now sparkling water? There are a lot of crazy foods that are great for your skin and this happens to be one of them! Read here to see exactly how to mix it up and the all the benefits you'll get. Just remember that any sparkling water will work You don't need to go broke buying the expensive brands.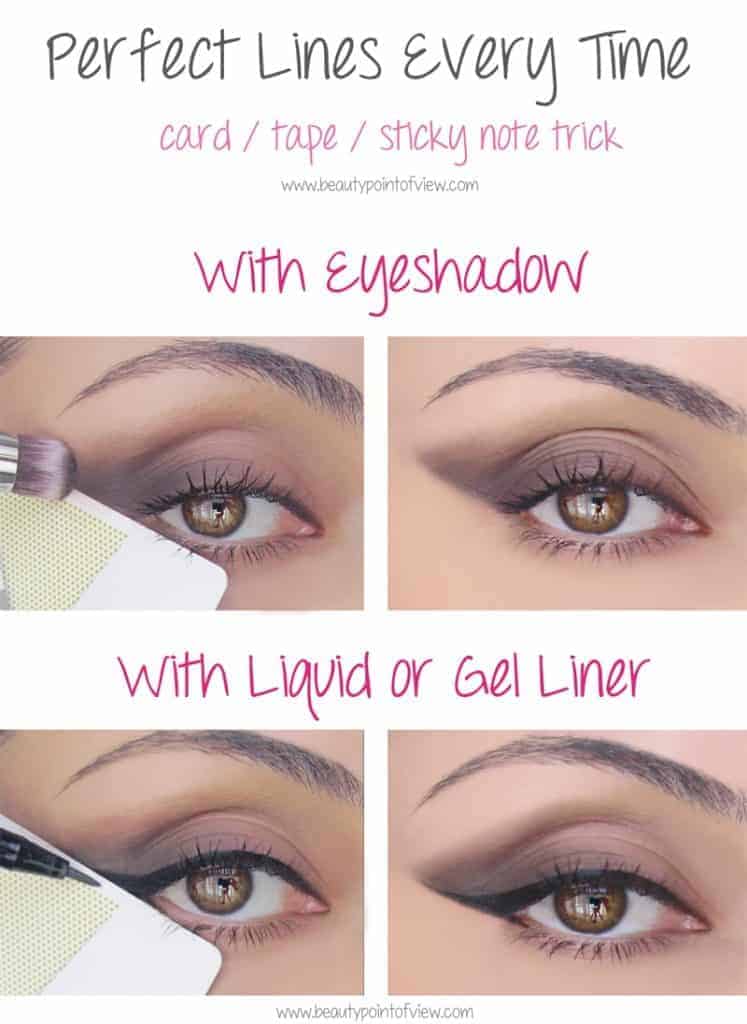 Use a credit card to do your eye makeup. Similar to the tape beauty hack, but this won't put anything sticky on your face and allows you to move it around as you apply either eyeliner or shadow. Read more about it here to see exactly how it's done.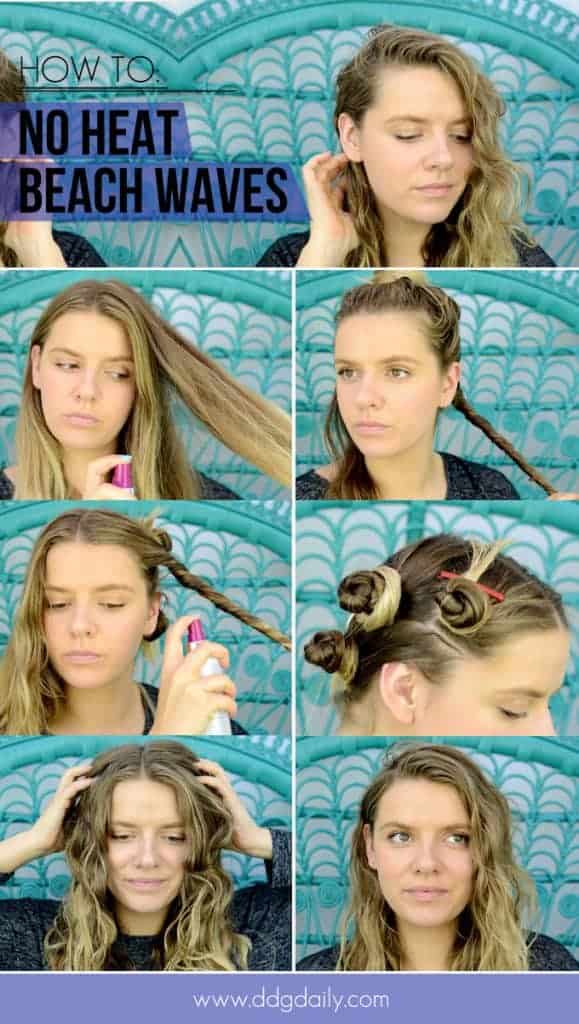 Put your hair in little buns to make instant beach waves. If you don't have a lot of time and don't feel like breaking out the curling iron, try this trick. Spray your hair with water only until its slightly damp (not too wet). Divide it into small sections and twist each section to the end, then up into a little bun. Secure with a bobby pin and do the rest of your head until you have a bunch of twisty little buns. Use a hair dryer to dry the buns and when they are dry, undo them and run your fingers through your hair. Voila. Instant beauty waves.
Beauty Hacks You Need to Try
These beauty tips are seriously the easiest things ever and can really make a difference! What other beauty hacks do you swear by? I'd love to know in the comments below!
You might also be interested in: