With the Holidays arriving, so do many events that require amazing fashions. From Holiday work parties to small get-to-gethers with friends to the lavish date nights and family traditions like the Nutcracker Ballet. This was my first year attending the Nutcracker and was blown away by the magical performance.
This would be an amazing night and an outfit was needed to match the theme of the evening. I've created this sleek look to mimic the style of the ballet but adds a pop of color that fits right in with the Holidays. For those moments when you want to look dressy and graceful but don't require an evening gown.
Holiday Style Guide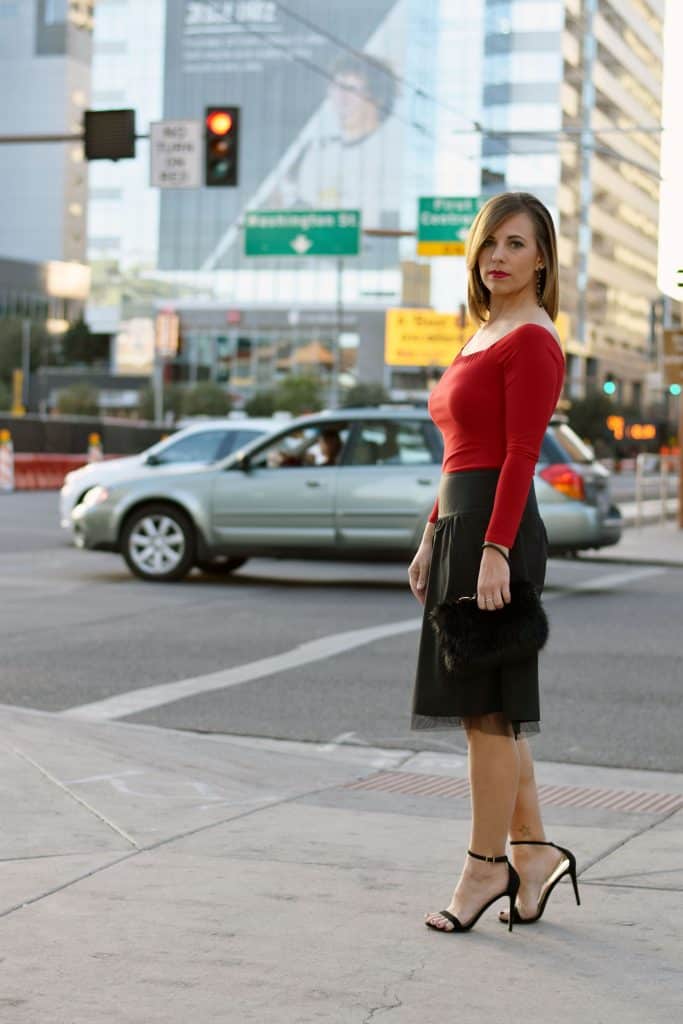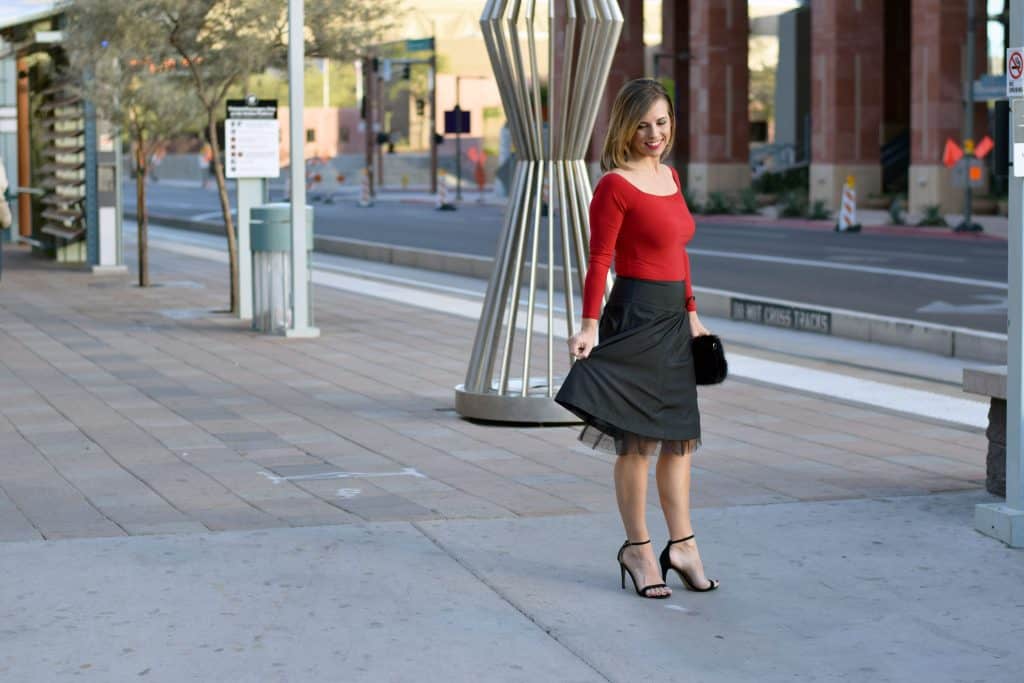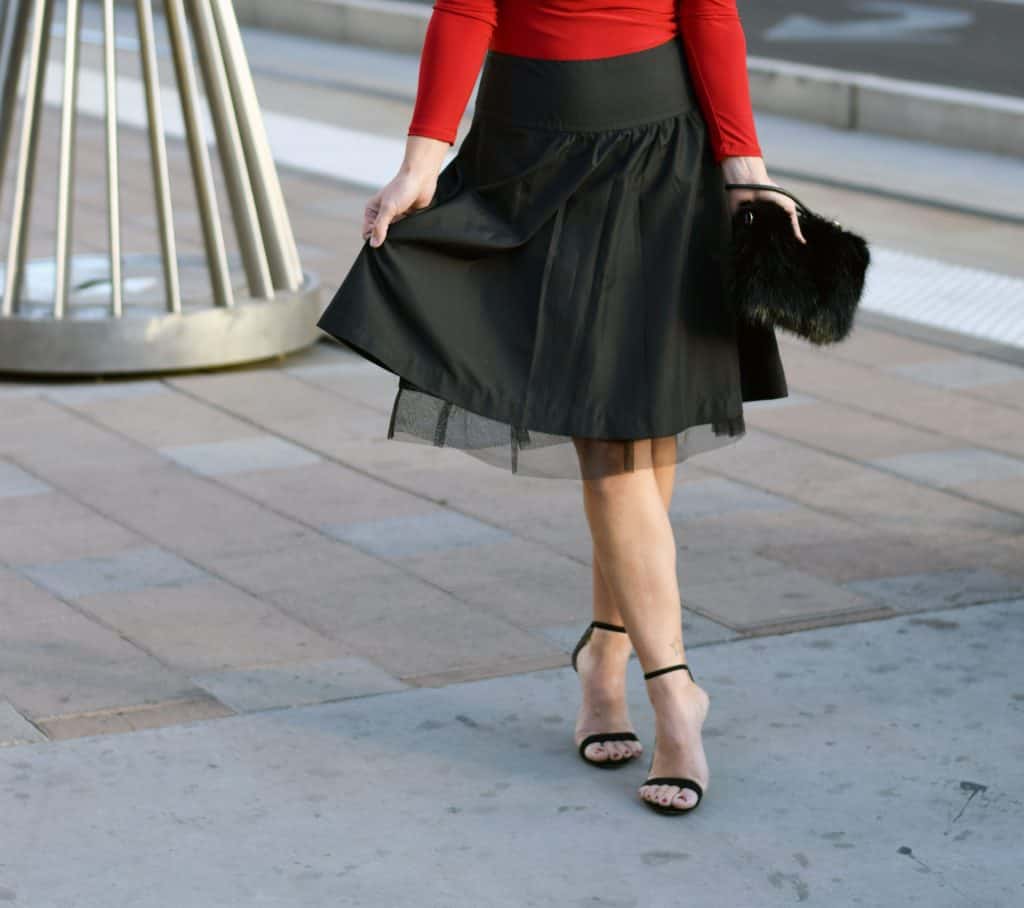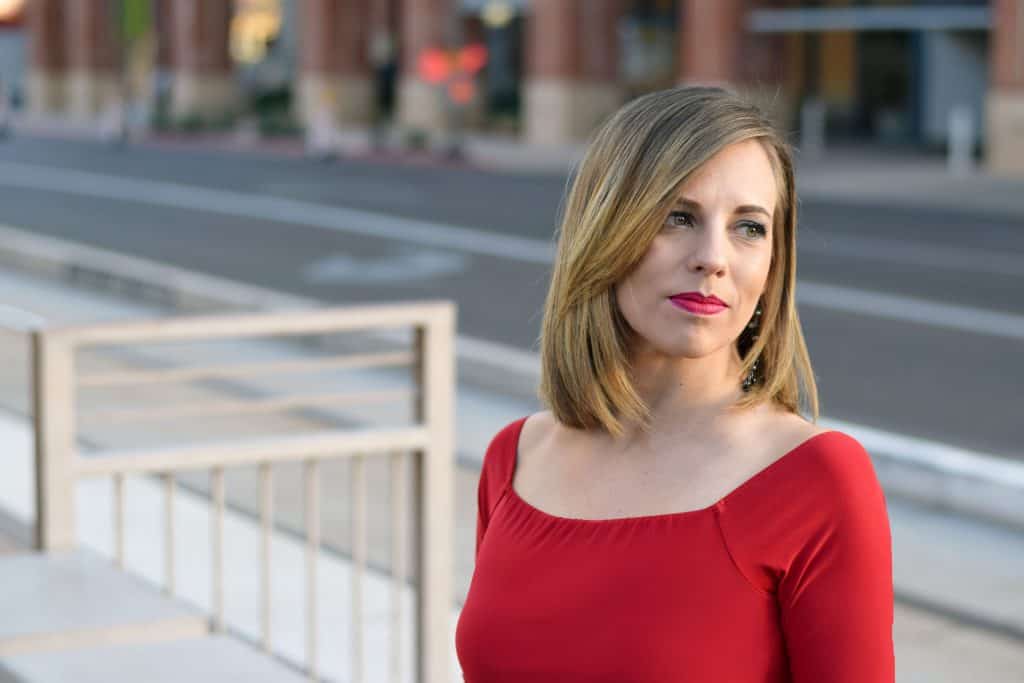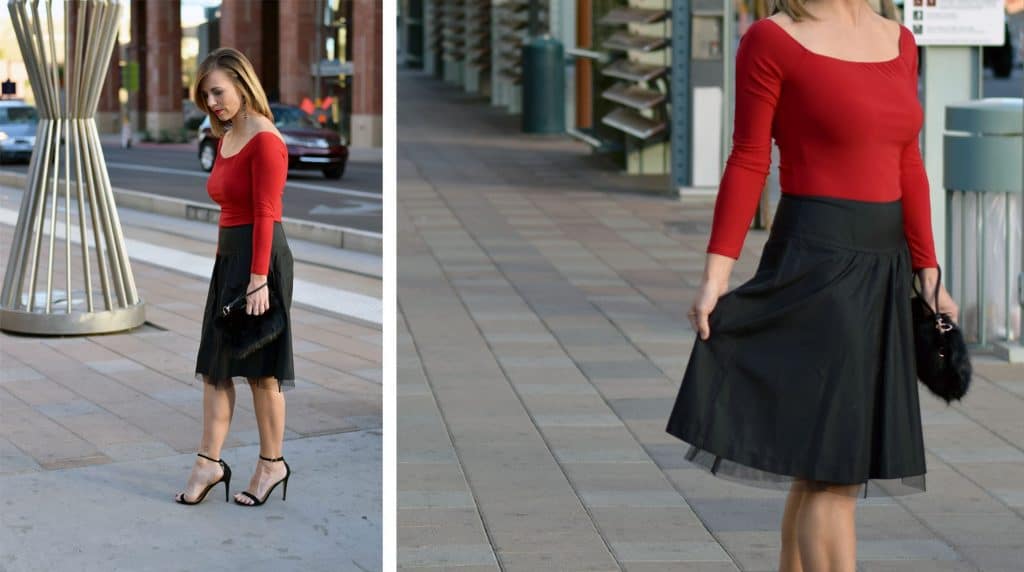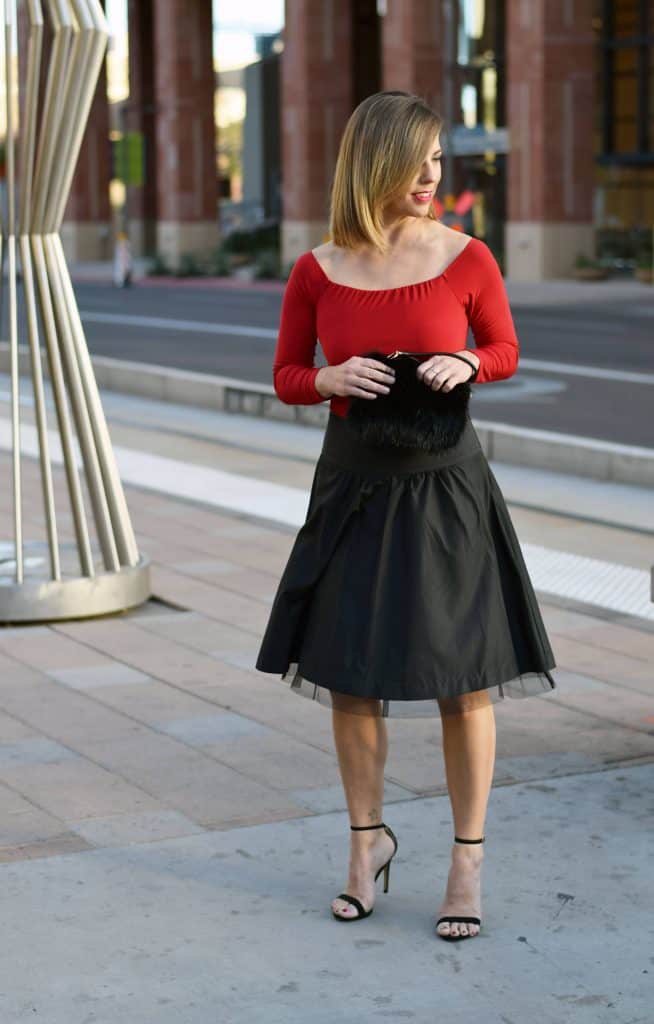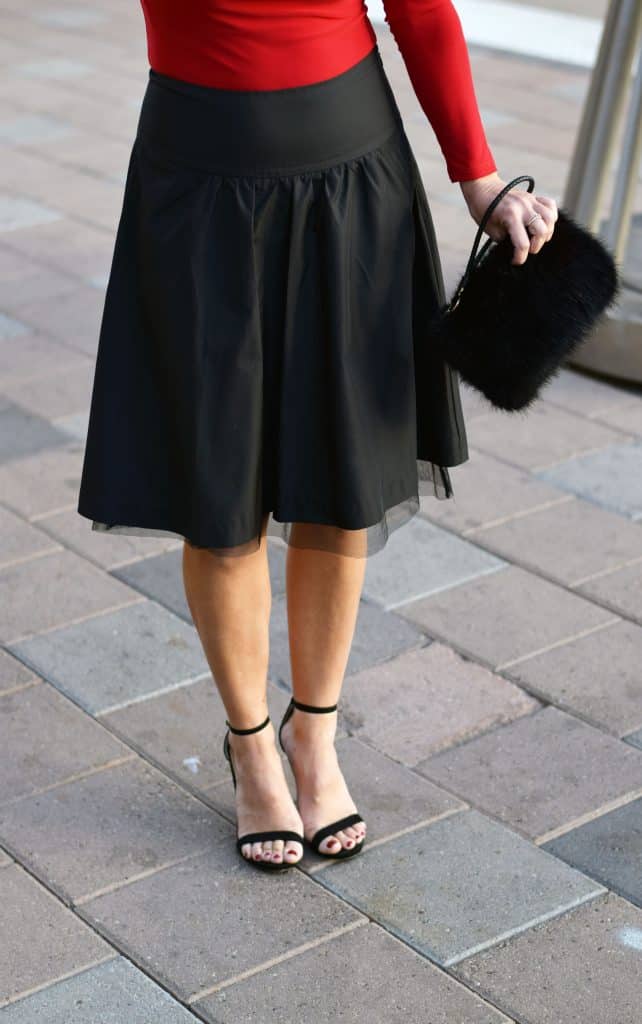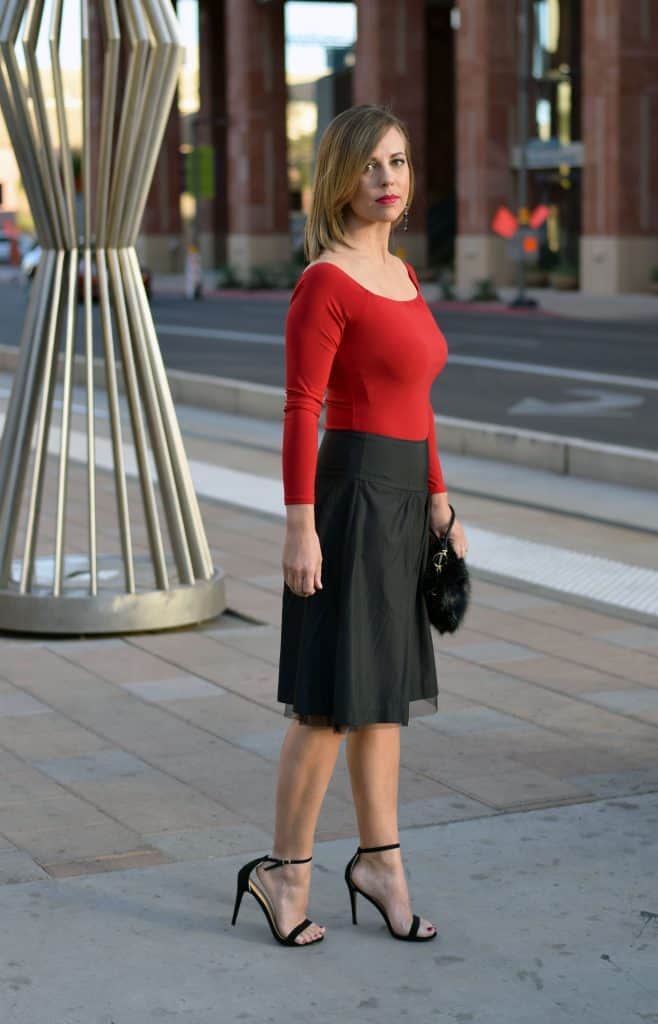 Top: Red Long-Sleeved Today Suit
Skirt: Tulle Lace Midi Skirt (similar)
Shoes: Black Strappy Heeled Sandals

Clutch: Black Faux Fur Wristlet
How I created this look
Always keep in mind the type of event you are going to. If you are going to a Holiday work party, chances are you don't want a skin tight mini dress. In this case, it was the Nutcracker Ballet that brought this outfit to life. The skirt was an older item I had for many years and the flow of it was an easy choice for the Ballet.
I loved how this skirt slightly mimicked the look of a ballerina skirt. The length was also a big considering factor when choosing this skirt because this event was more sophisticated. A shorter and more skin bearing look would not have been appropriate for the Ballet.
The top was also an easy choice I found literally the day before the Ballet once I knew we were going. With the skirt being longer and fuller, you don't want to wear a top that is too loose or flowy. That would make your whole body appear bigger and slightly sloppy. If you have a fuller bottom piece, you want to go for a top that is more form fitting. I am not the form fitting type so this look was a little out of the box for me!
This bodysuit was an easy choice. It's slim and sleek design was great for a Ballet. The form of this top helps slim down the midsection and the higher waist of the skirt helps with that also. The neckline left just enough skin to look elegant and classy.
I also never like to be too boring with an outfit so I added this super fun faux fur clutch. Fur is a very popular texture this year and I love that you can include this small piece to give the entire outfit a little flare. The shoes I kept very basic and slim to not detract from the rest of the outfit. A simple pair of black heels is all that is required for a more sophisticated look.
Other Skirt Options
Because I loved this skirt so much and it's not technically available anymore, I found some other great options you can try to recreate this look.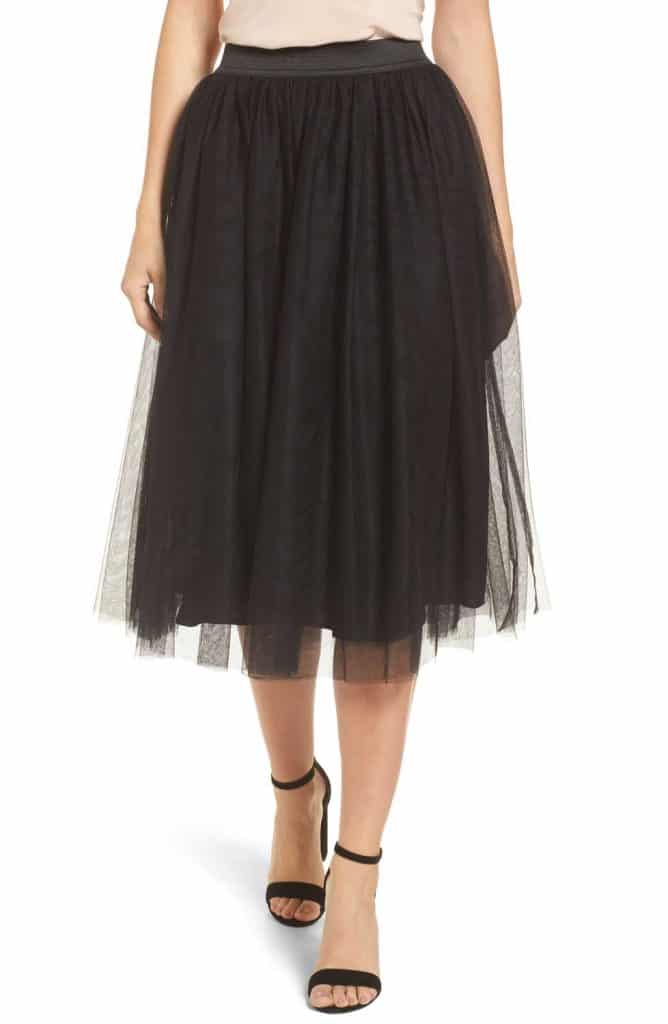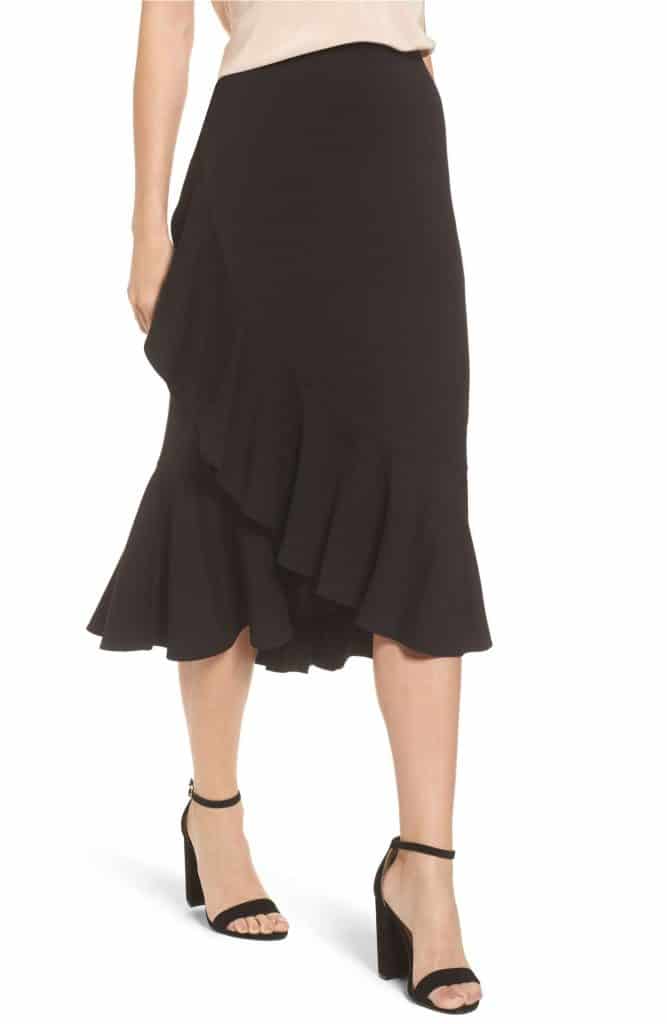 Ruffle Ponte Midi Skirt by Halogen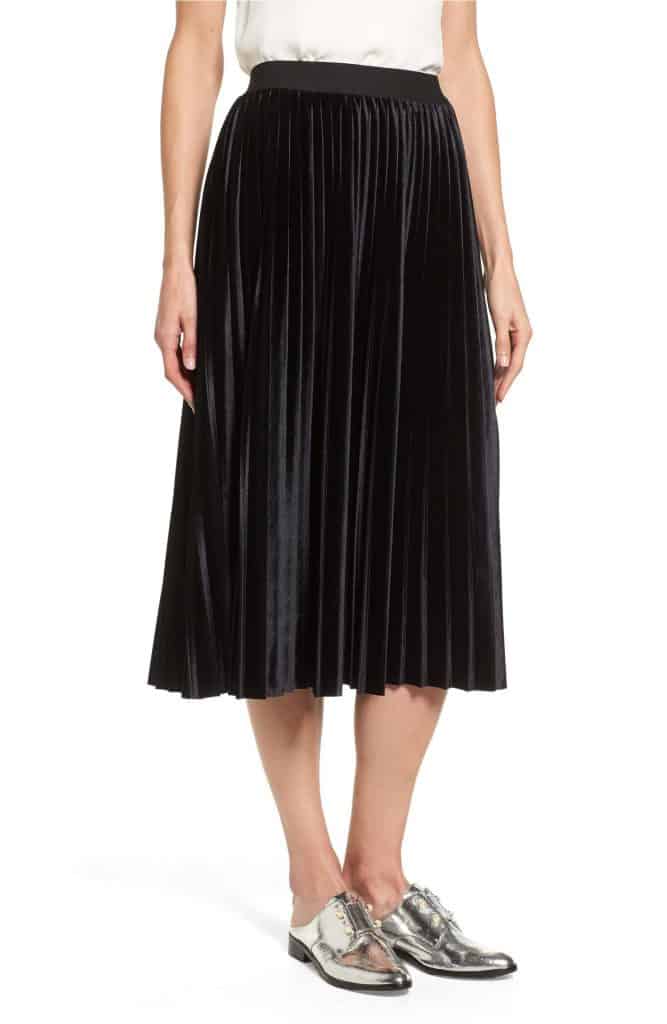 Velvet Pleated Midi Skirt by Halogen