Another three months have passed and another FabFitFun Subscription Box has arrived in the mail… with fabulous goodies that I am super impressed with… again!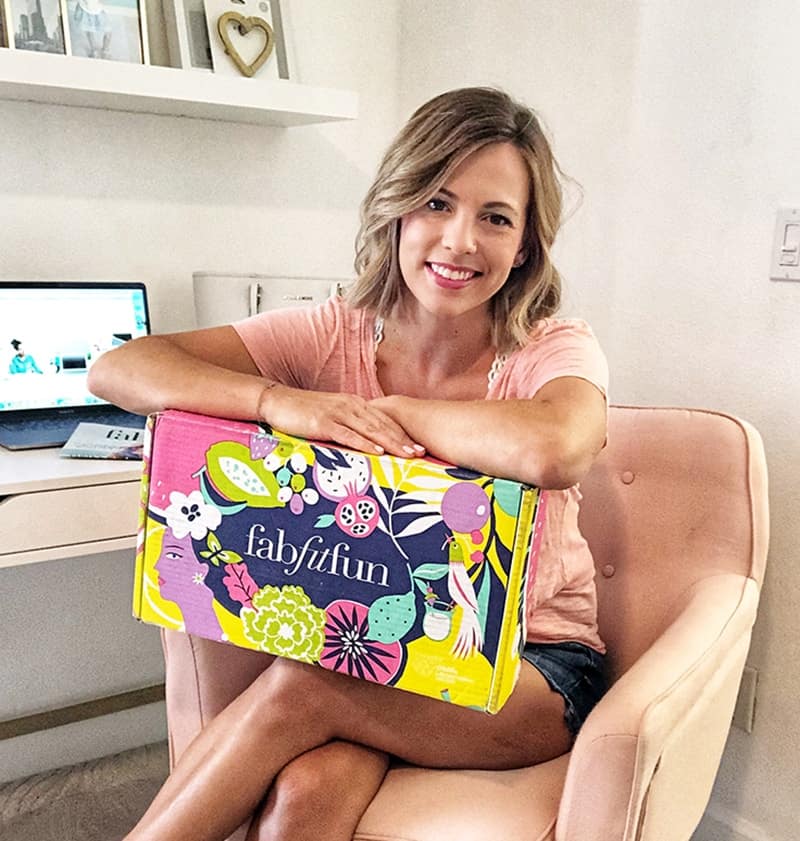 I have come to LOVE getting my FabFitFun subscription boxes in the mail. They have become like a special gift I give myself every 3 months. And this FabFitFun 2018 Summer Box is NOT a disappointment!
*This post contains affiliate links. See affiliate disclaimer here.
Last fall, I reluctantly signed up for FabFitFun subscription box cause my curiosity got the better of me. I'm not a fan of spending money on things when I don't know what I'm buying. So even though I've seen a countless number of people talk about FabFitFun, I still had my reservations.
I was blown away then with the amazing items in that box and I've continued to love each and every box I've received since then.
The best part is that I get to share my experience with you guys and you can get $10 off your first FabFitFun box by clicking HERE and entering the code: NEED10
Moms! Self-Care is so so so important. I cannot stress enough how we need to take care of ourselves. A better 'me' makes a better 'we'. The FabFitFun box is the perfect way to spoil yourself a little and gives you a chance to use some products that I know you would never buy for yourself.
And if your kids or your significant other is bad at gifts buying, then do yourself a favor and spend the measly $40 on FabFitFun. It's literally like getting a gift every 3 months. You never really know what's inside and you don't need to go to the store. It comes right to you!
Ok, enough about how great I think FabFitFun is… let's get on with the products!
What's Inside my fabfitfun 2018 summer Box
For each item, you will see the product name and what the retail value is. Note that most products are each over $40… which is what the entire box would cost you!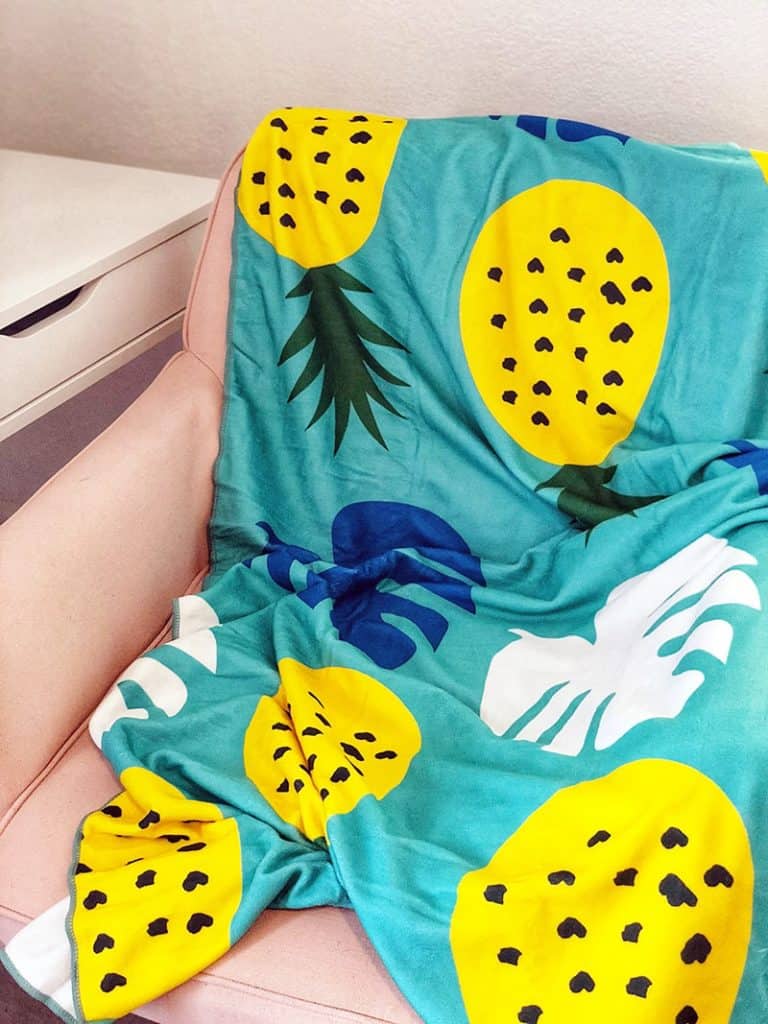 Summer & Rose Beach Towel – $55
At that price, I would NEVER buy a beach towel like this. I don't care if its made of gold, this momma just doesn't have that kind of money to throw around on a towel. BUT this is actually one of my favorite things in the box. It is an oversized towel made from microfiber. So it dries you off super fast AND sand doesn't stick to it! So every time you go to the beach, you don't have to yell at your kids for walking on your towel with their sandy feet!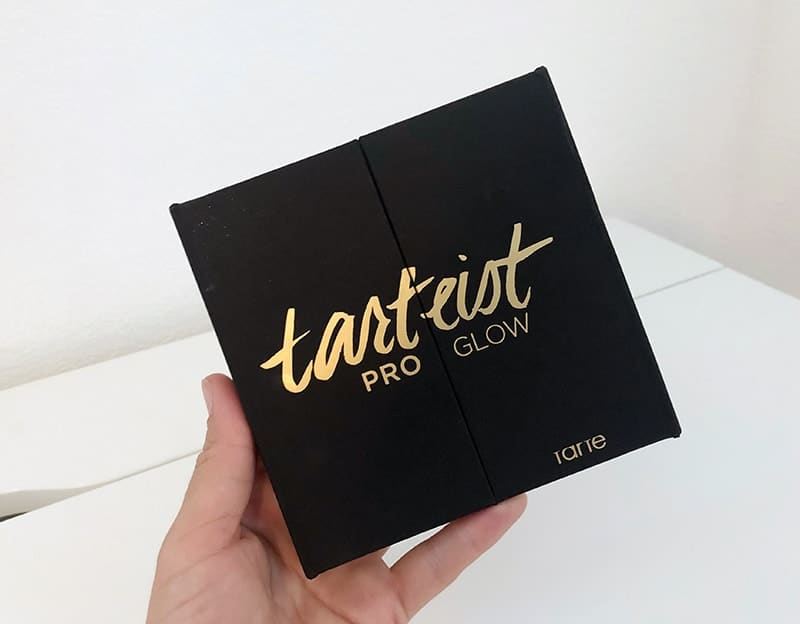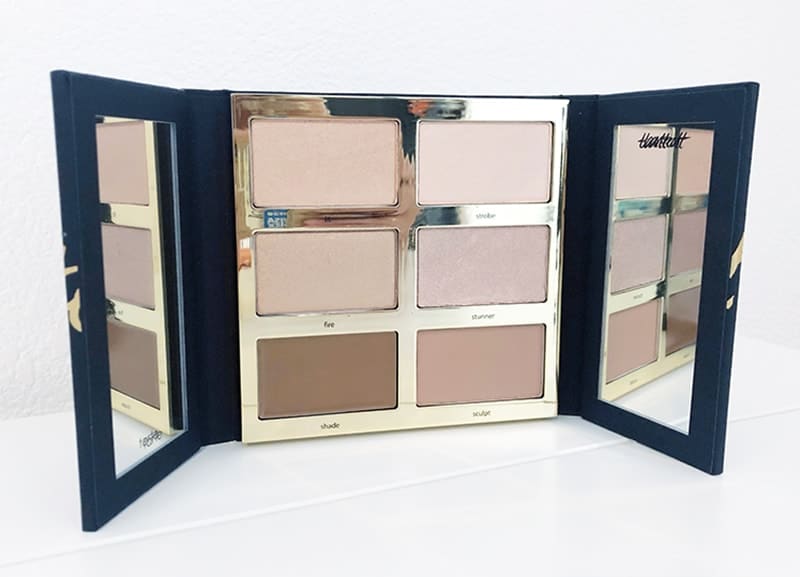 Tarte Tartiest PRO glow highlight & contour palette – $45
I'll be perfectly honest here. I know what a highlight and contour palette is but with all these different options, I didn't really know how to use it. So I took the palette to my local MAC counter and asked them for help. They not only directed me to the right brushes to use but showed me how to apply it all. See ladies, this is why I love the FabFitFub Box. I would NEVER think to buy this for myself and not I love this product.
*Want to see the brushes I use and how I apply this now? Leave a comment at the end of the Post!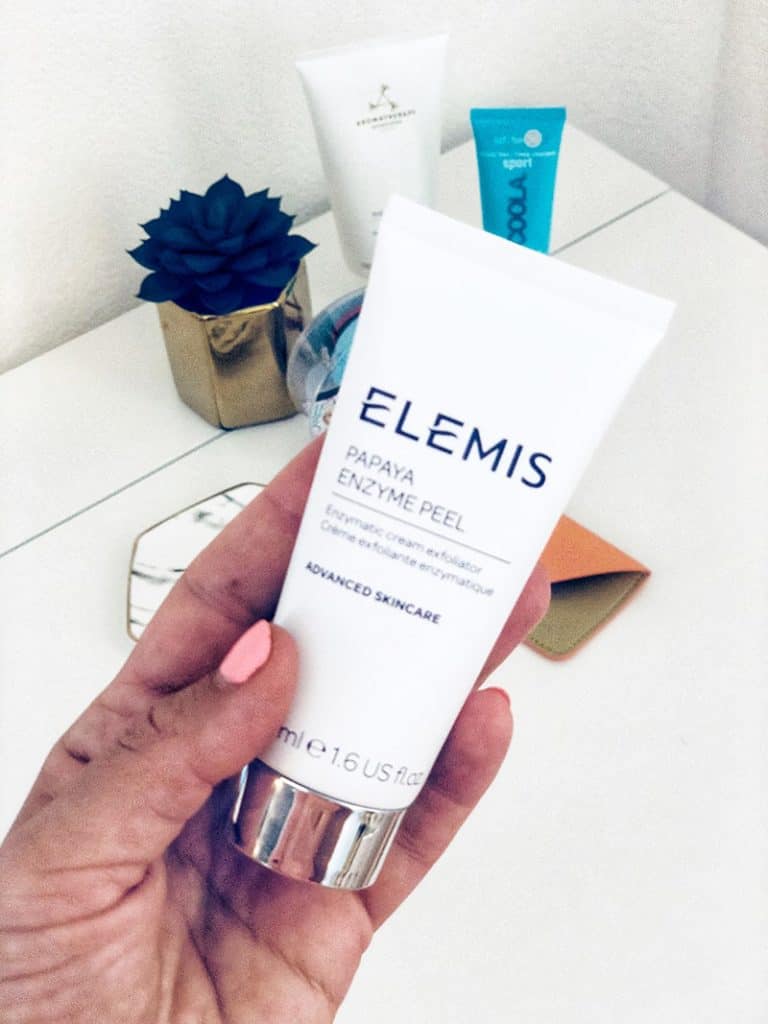 ELEMIS Papaya Enzyme Peel – $45
It's kind of like a face mask but the consistency of a heavy cream. This rinse-off cream is made of papaya and nourishing milk protein and Vitamin E that leaves your skin soft and glowing. It's the perfect little self-care treat you can do once a week to relax and make your skin look and feel soft and smooth.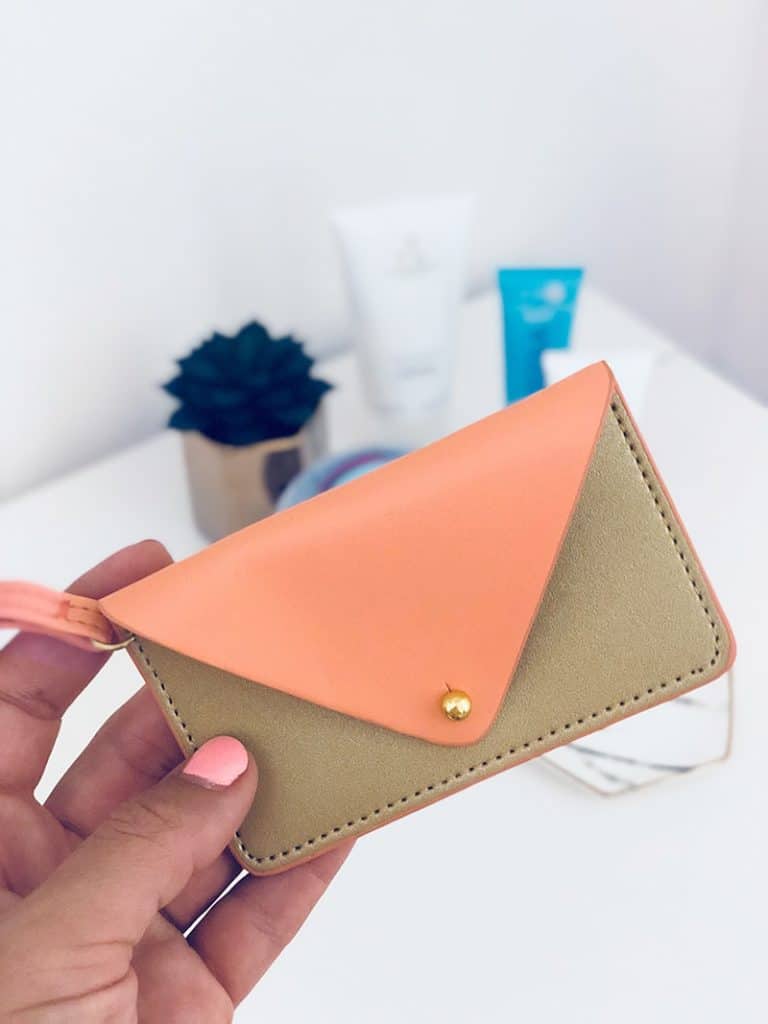 Minor History Post Script Wallet – $20
At first I was like, eh, it's ok. But then I realized this would be perfect for lake and beach days where I don't bring a purse. This super slim wallet is perfect for your license and a credit card and can easily be thrown into a beach bag without taking up too much room. Going on vacation? It's the perfect size for a hotel key card!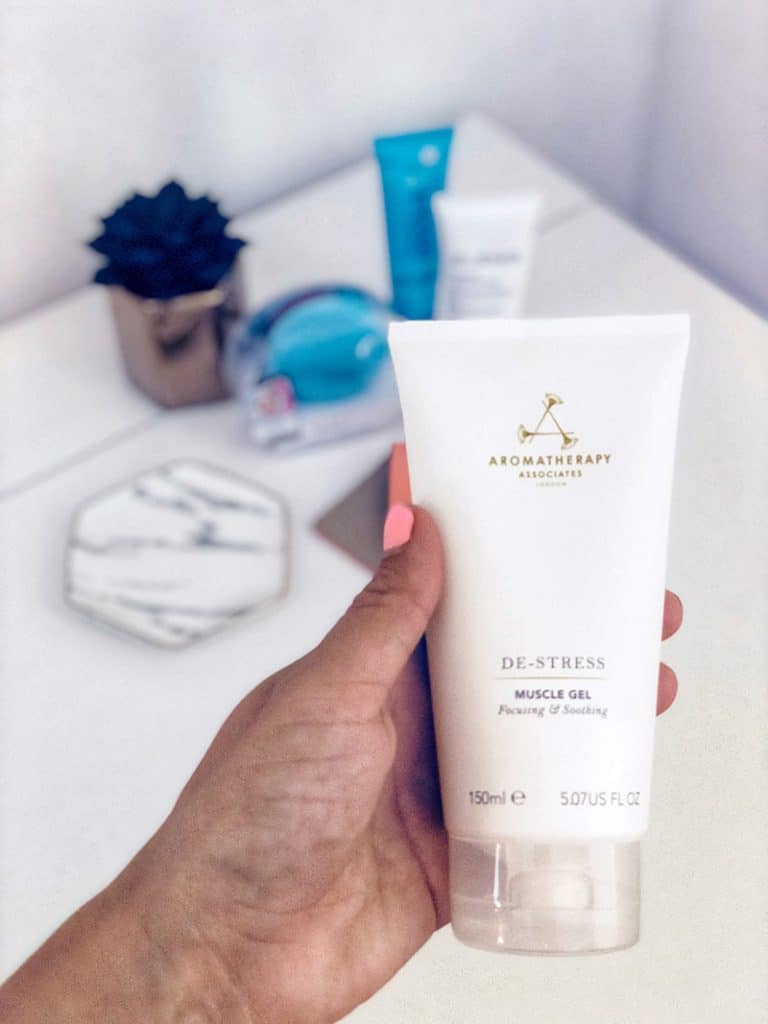 Aromatherapy Associates De-Stress Muscle Gel – $39
Now this is something every parent can use! De-stressing muscle gel. I didn't even know they made an item like this. Made with a combination of essential oils that instantly cools and soothes muscles. So the next time you ask your guy to do some hard work for you, just offer to rub him down with this afterward!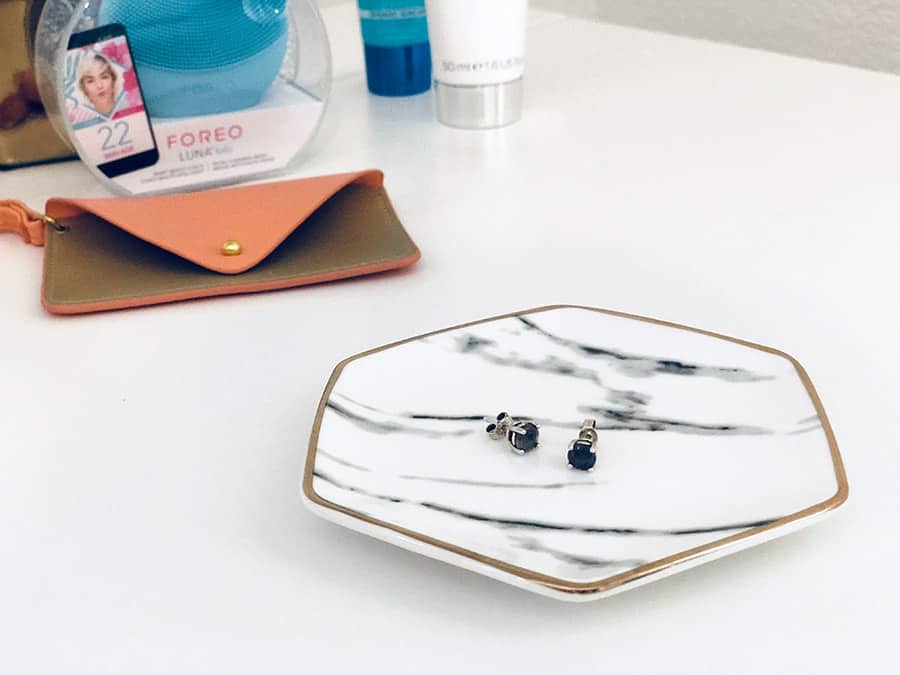 Pier 1 Imports Marble Ring Dish – $14.99
I love this marble design with the gold trim. Gold is super fetch (stop trying to make fetch happen!) right now and goes perfectly with my blogging office accessories. I use it for small items on my desk, but it would be great next to your kitchen sink to hold rings when you do dishes. Or even on a nightstand to hold rings and earrings when you go to bed.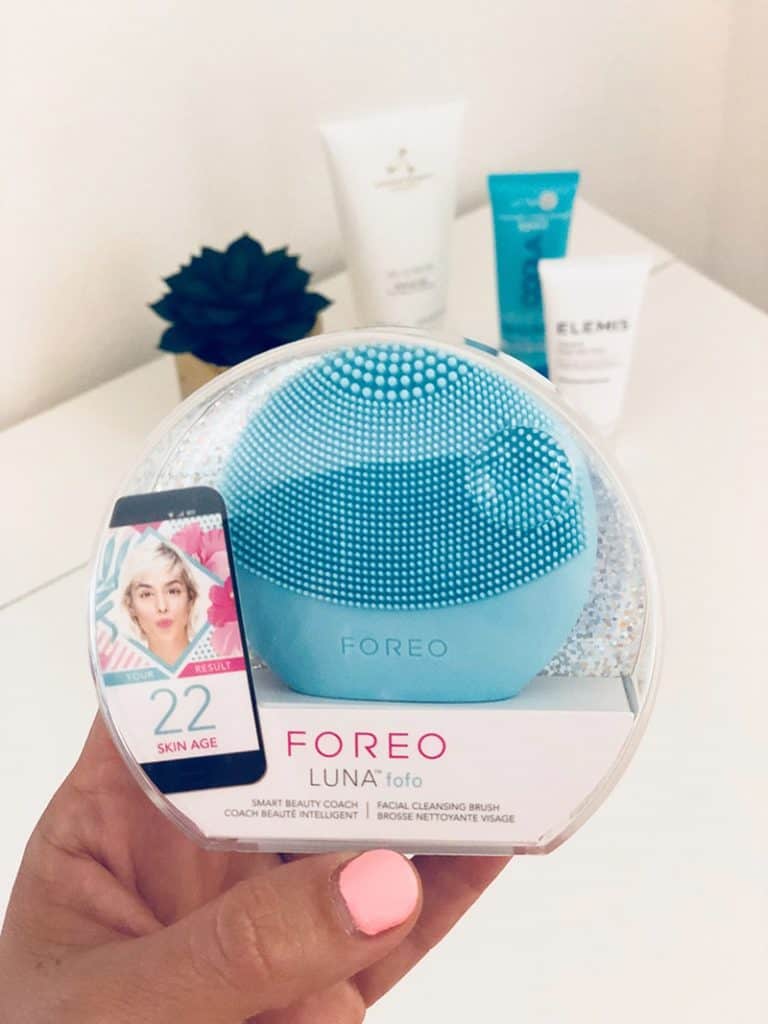 FOREO LUNA fofo – $89
Now, this is pretty exciting. This is an exclusive product launch and FabFitFun members are of the first to ever try this. This cute little facial cleansing brush is powered by Bluetooth technology and advanced skin sensors that creates a profile just for your skin. I haven't tested it out yet, but I'm excited to give it a try, as it is yet another thing I would never think to buy for myself.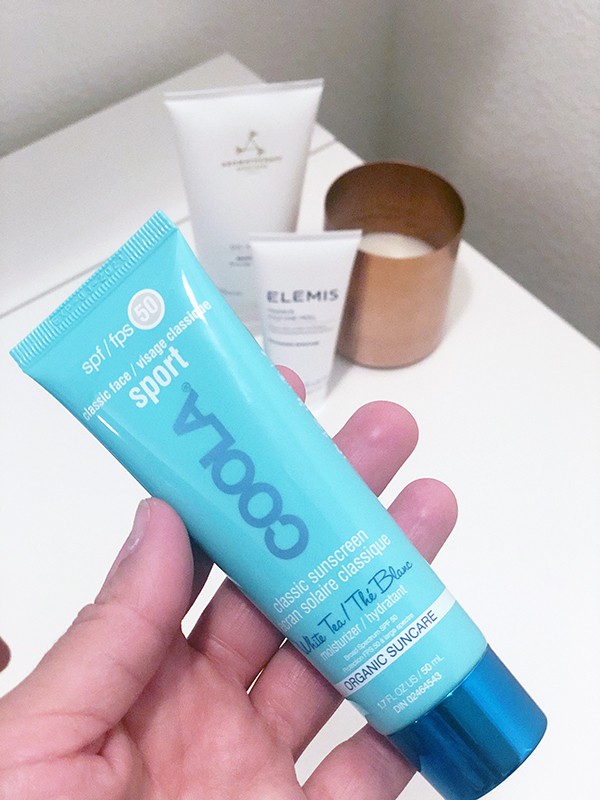 COOLA Face Sport SPF 50 White Tea Moisturizer – $32
Who doesn't need sunscreen, amiright? This cool sunscreen also doubles as a face moisturizer, so no need to put on both or try to decide which one you need before going out in the sun. It is made with all organic ingredients and lasts a full 80 minutes in sun and water.
FabFitFun 2018 Summer Subscription Box is here!
Have you started getting FabFitFun? I'd love to hear about your experience and what you think! If not, then don't forget to CLICK HERE to get YOUR FabFitFun Box!
What are you waiting for?!?! Sign up to get $10 off your first box with the code: NEED10
Do you have any other subscription boxes that you are totally in love with? Leave a comment below and let me know what I should try out next.
Thanks!
RELATED: What's Inside My Spring 2018 FabFitFun Box