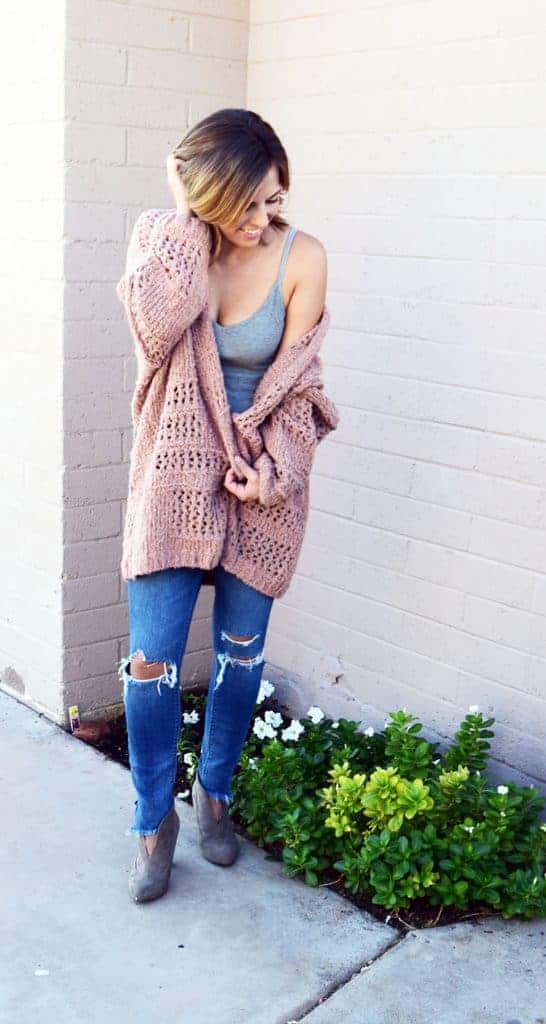 This post contains affiliate links. See affiliate disclaimer here.
So this post is a big deal for me, it's the first time I've actually featured myself! So be nice! I am definitely not a model and even just being in front of the camera was a big step for me. The reason though, is because there are so many nice outfits, like this awesome sweater, that I want to be able to show you what it looks like on an… average... person.
What's even more impressive is that all of these photos are taken by my 8-year-old daughter! I thought it was going to take a little learning curve to get her to use my camera. But this little girl surprised me and started to direct me like a professional. It was even her idea to "put it off your shoulder like Ariana Grande".
It's still pretty warm here in the desert but I love buying a piece like this to throw over anything I own. With mild winter temperatures, it makes a good light outerwear piece and will definitely come in handy when I travel back to Minnesota to visit family this holiday season. So you might see this sweater more then once if you follow me on Instagram.
My Super Cozy Sweater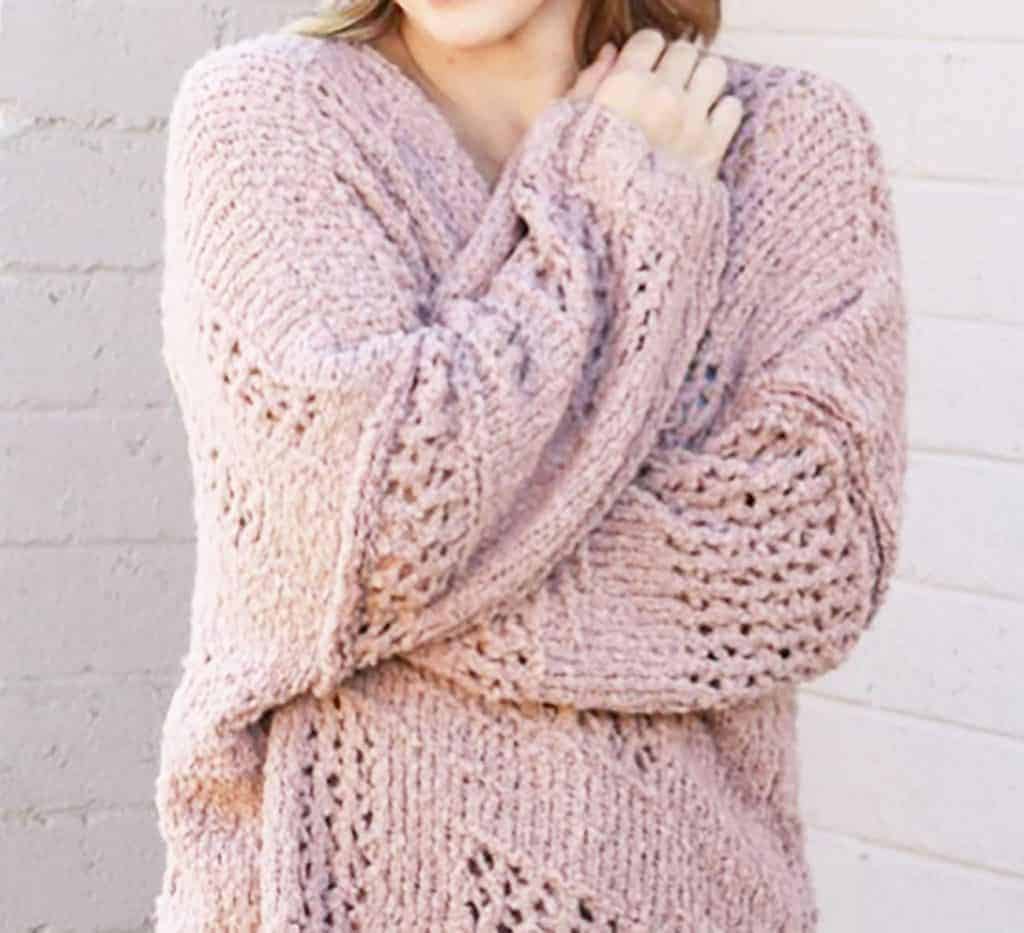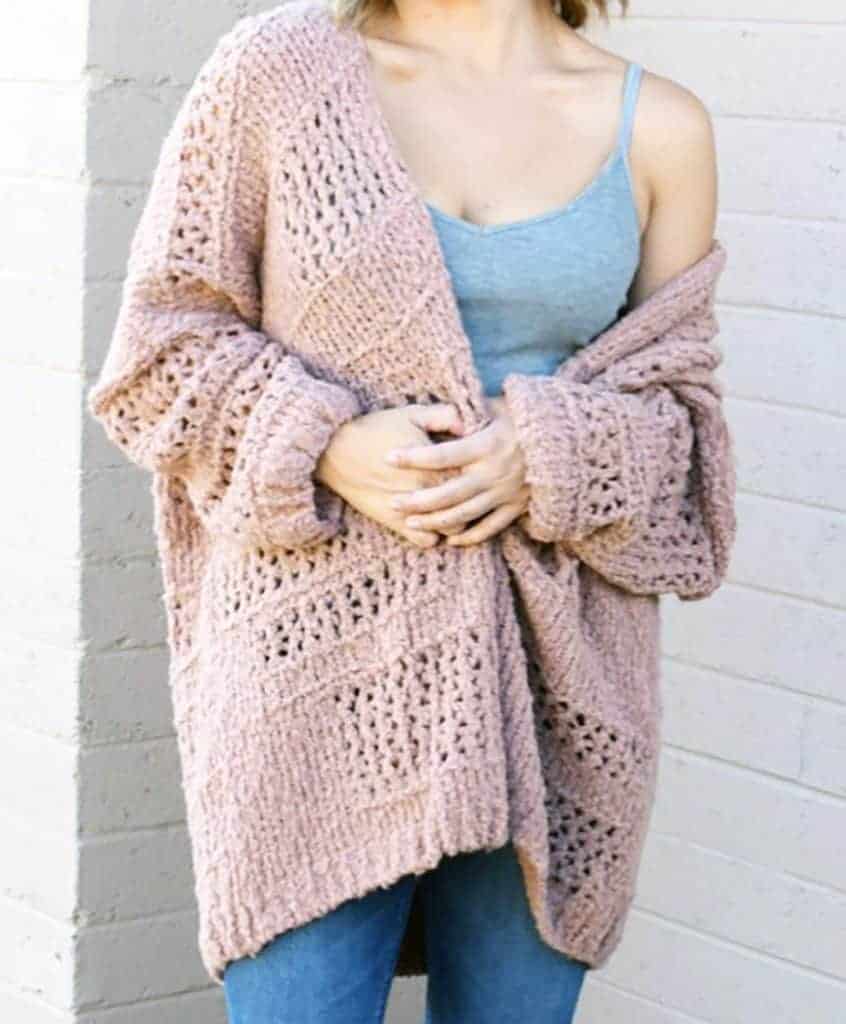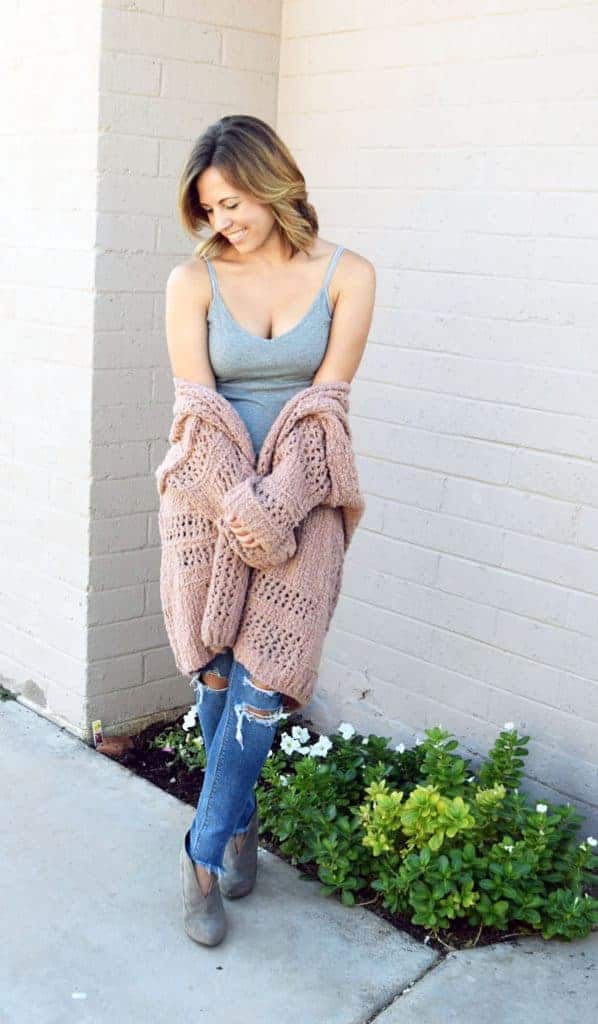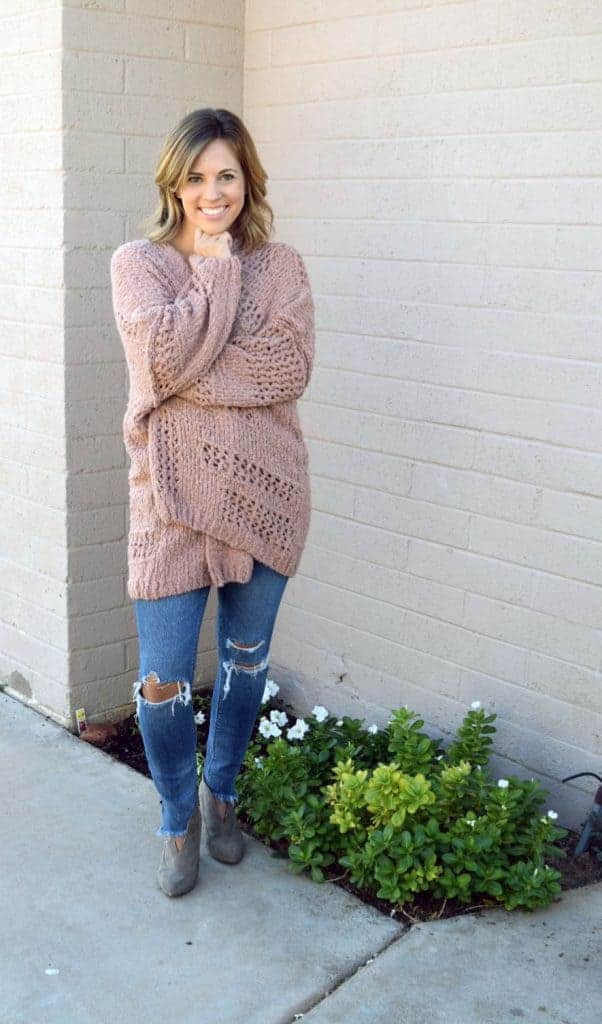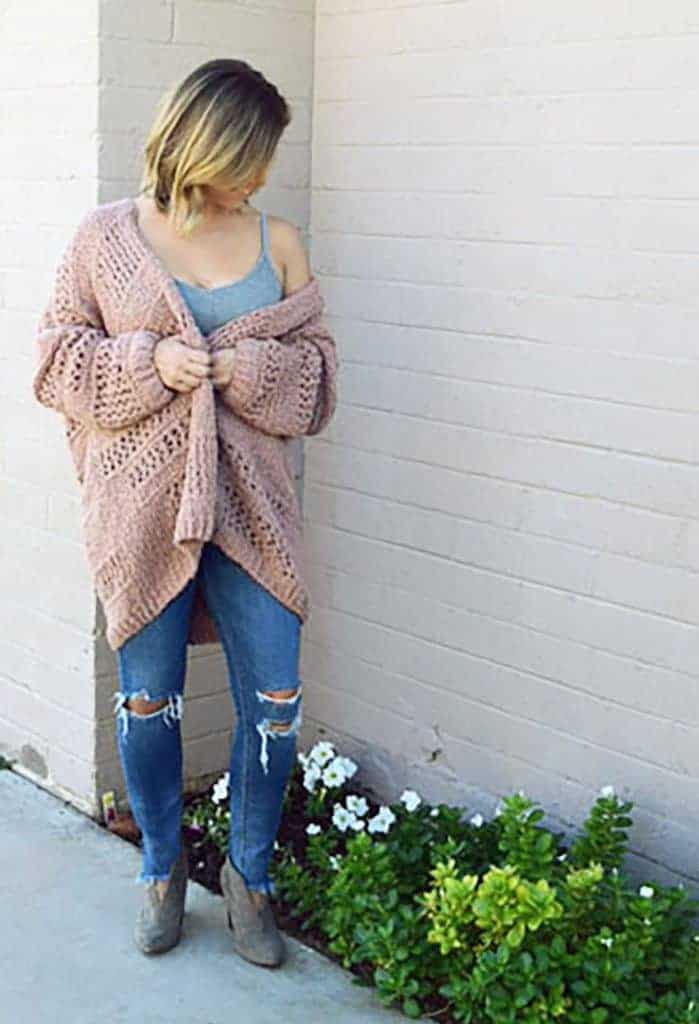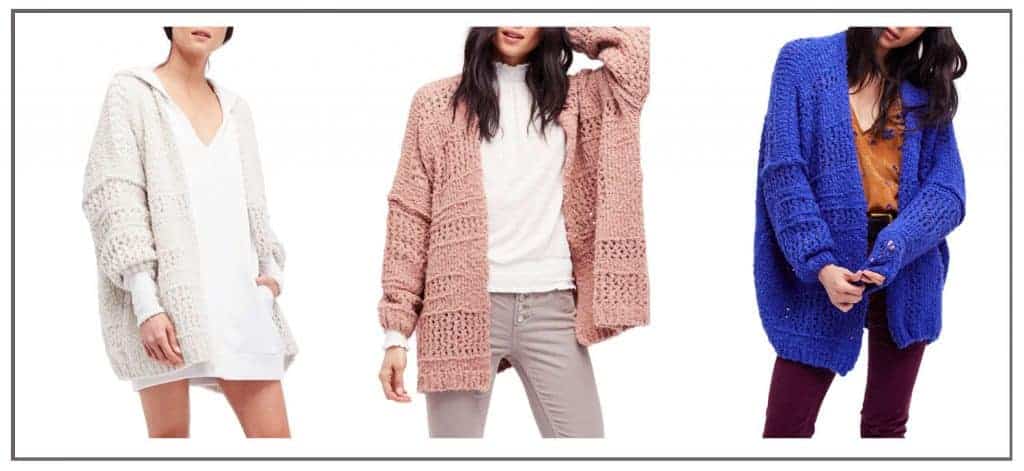 Free People Saturday Morning Cardigan
This sweater is available at a lot of stores including Nordstrom, Macy's, and Bloomingdales. I wouldn't wait too long to get it! It's already sold out in some stores. This beauty runs really big but it's obviously meant to. The sweater on me in the photo is a size XS/small in the Pink color. If you want a more neutral look to go with a variety of outfits, it also comes in a cream/ivory color.
Since we don't need too many jackets in Arizona, I'm always on the lookout for super cozy sweaters like this one. I would love to hear what other sweaters you can't live without. Let me know in the comments below!