Sometimes, in order to beat the heat, you don't need to travel far. You can enjoy a Staycation right in your own town at the Scottsdale McCormick Ranch.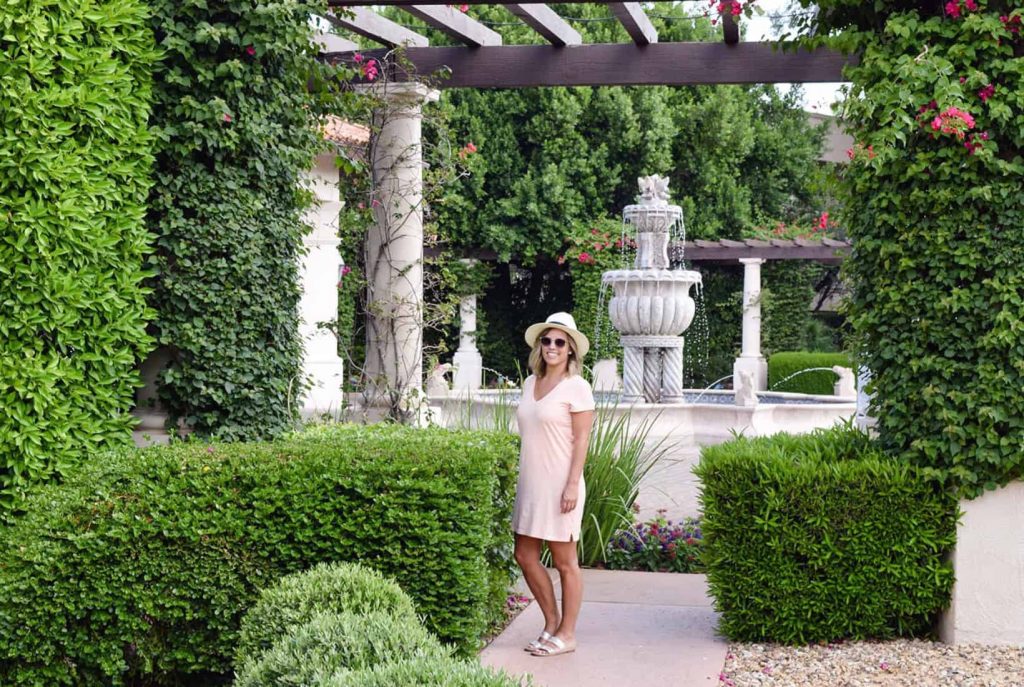 Enjoy a Staycation at the Scottsdale Resort at McCormick Ranch.
When the summers in Arizona get HOT, we like to pack up our family and head to a resort. This time around, we were lucky enough to get to visit the Scottsdale Resort at McCormick Ranch in beautiful Scottsdale, Arizona.
* I was graciously invited as a guest of Scottsdale McCormick Ranch through Experience Scottsdale, but as always, all my opinions are my own and I would never recommend anything I don't really freaking love.
Trying to find something fun to do during the summer?
As most moms know, it only takes a couple of days of summer vacation before your kids start saying "I'm bored" every two seconds. And you try to come up with activity after activity to keep them entertained.
But the truth is… sometimes moms need to get away too! And when you don't have enough time to take an extended vacation, a staycation is the perfect answer!
Fortunately for us, Arizona is home to some of the best resorts in the Southwest. And the Scottsdale Resort at McCormick Ranch is one of them.
From the second we entered this gorgeous resort, we felt like we were living a life of luxury. The decor and the service were unbelievable. I could walk around and take Instagram photos all day long.
And even better for most families, they have several summer deals that make it very affordable to stay. So even mom's can get away from the dishes and spend a weekend enjoying herself.
You might also be interested in: The Best Places to Visit in Phoenix, Arizona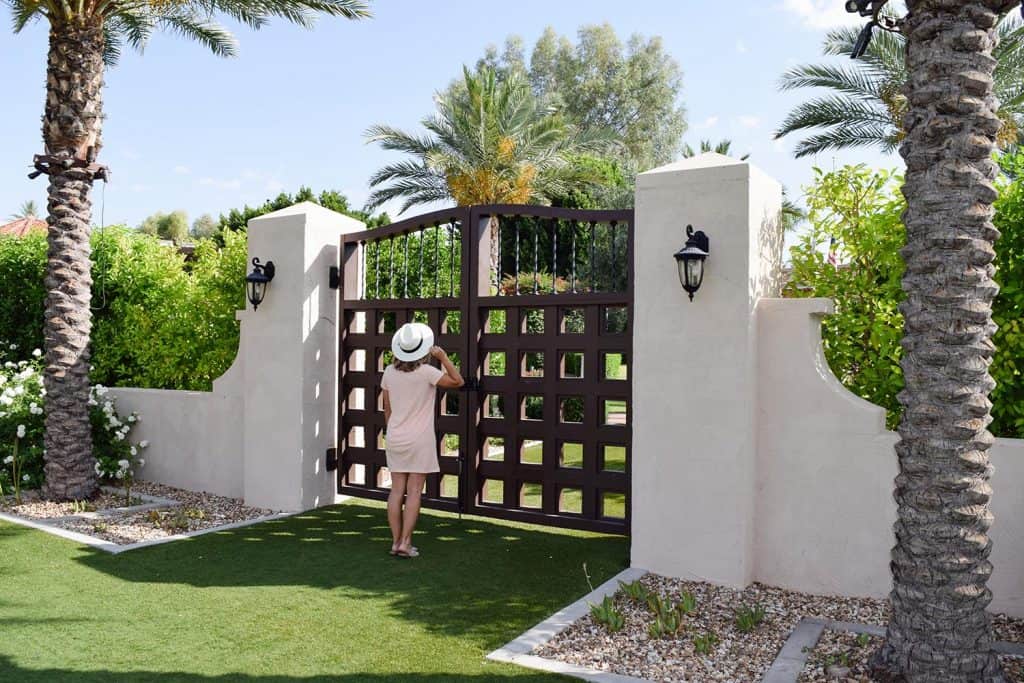 The Resort
I'm no design expert, but I would say the Scottsdale McCormick Ranch is a cross between historic vintage and southwestern style. You can tell the buildings and grounds have been around a wile, giving it that historic vintagey feel.
And they definitely have been! Although the resort has been around for over 39 years, in 2015 they undertook a $10 Million renovation and it shows. There isn't one spot of this resort that doesn't make your jaw drop.
(Get a FREE printable packing list for all your family adventures!)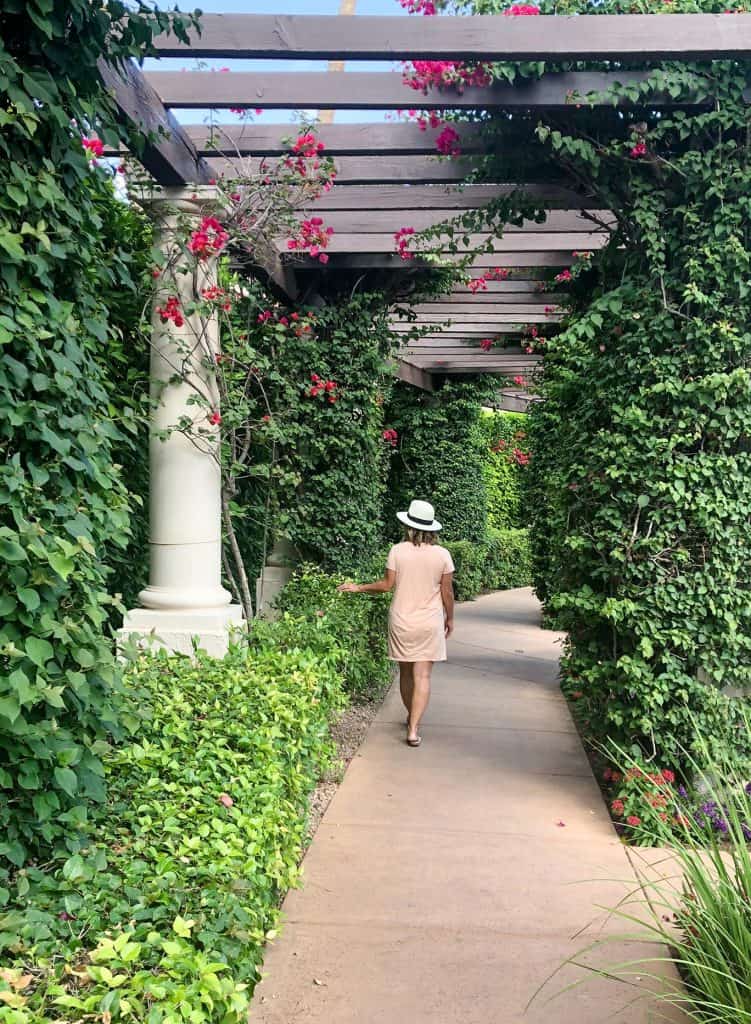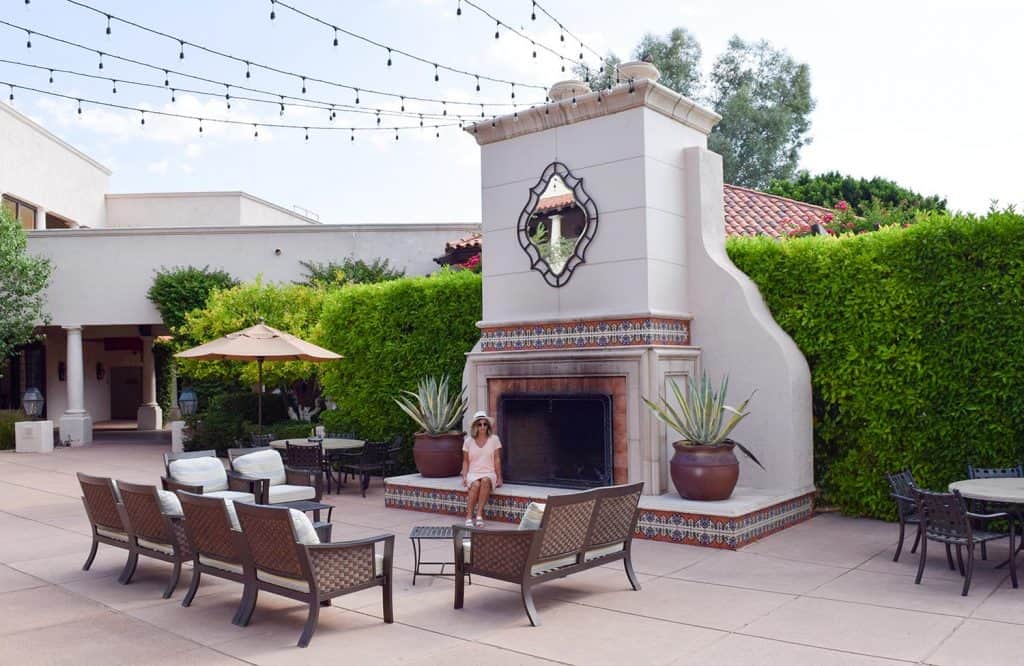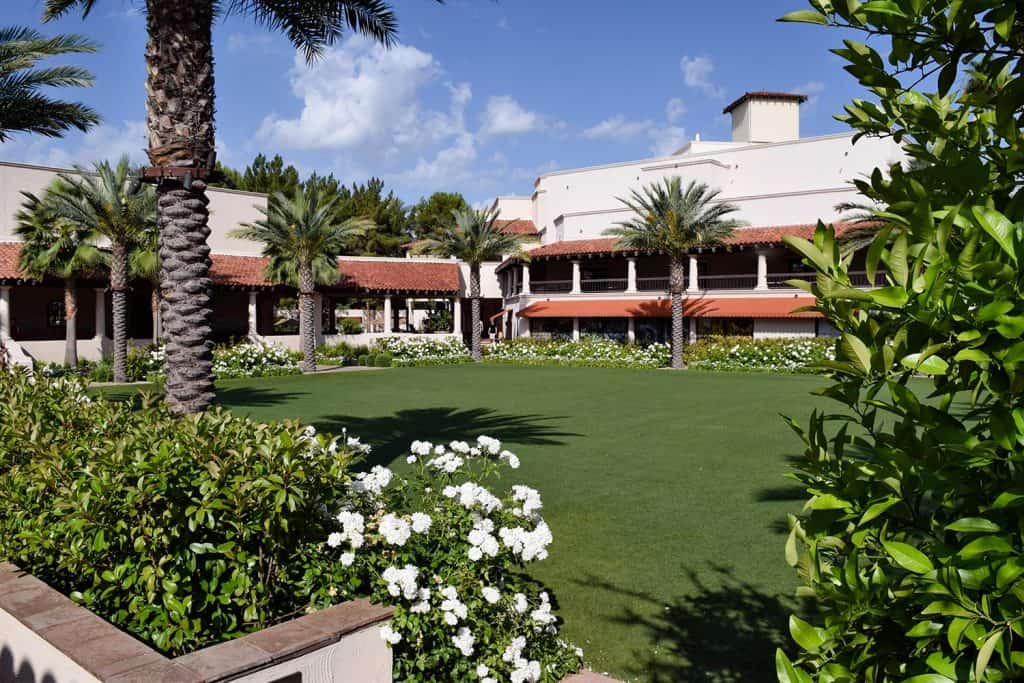 Relax at the pool
Before our room was even ready, we went straight to the pool. (The resort lets you start using the pool as early as you like on the day you check in)
We took advantage of a poolside private cabana for the day also. Our kids felt like they were VIP, but we enjoyed the amenities that came with it such as; a flat screen TV, mini fridge with water bottles, a fruit platter, a comfy couch and two lounge chairs just for us.
We loved having a place to put all of our belongings, sit and enjoy lunch, or even just take a break in the shade. This is would be ideal for any family with little ones who might need to take a quick nap!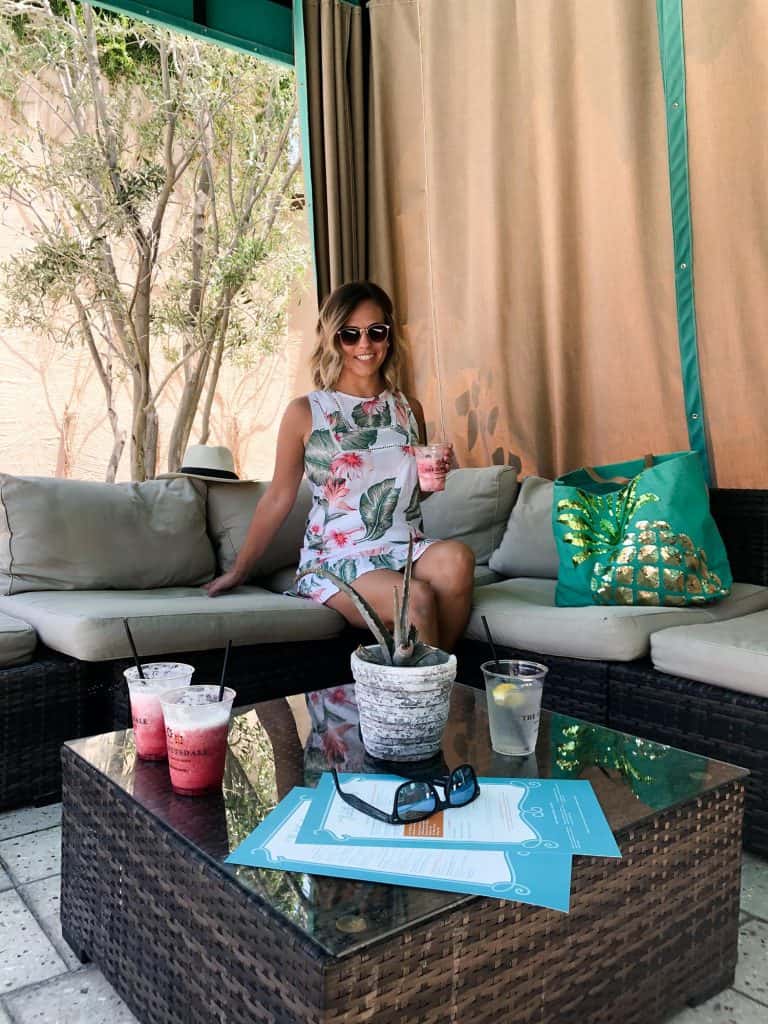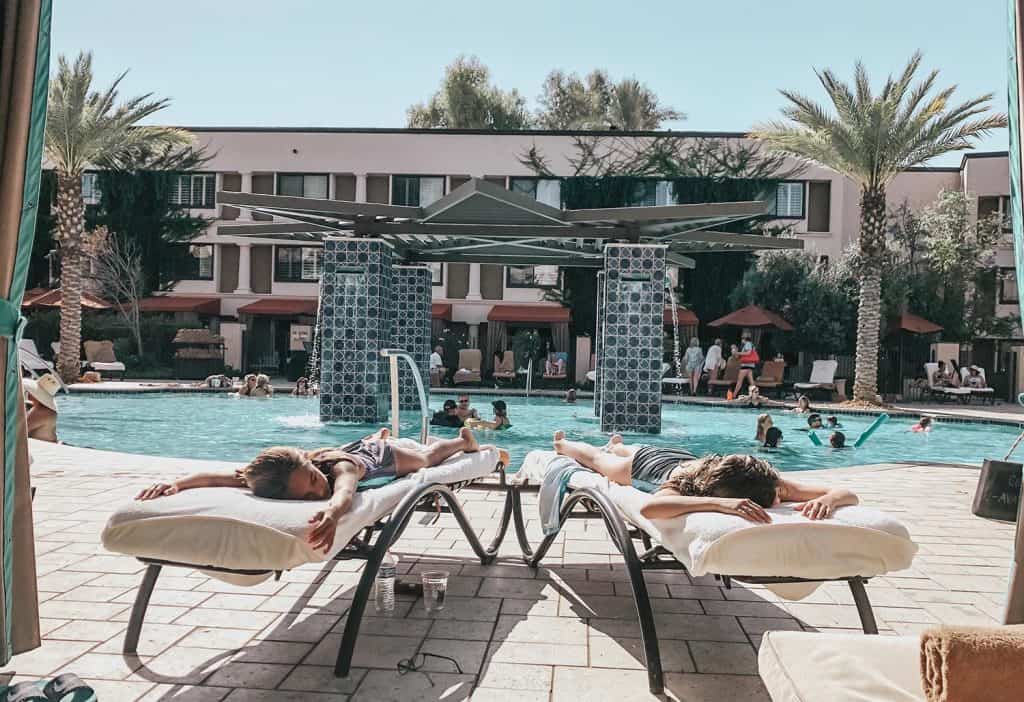 The Twisted Vine Pool Bar and Grill
Right next to our cabana was a great poolside restaurant that had everything we needed. We all snacked on chips with guacamole and had lunch poolside. The kids enjoyed smoothies with whipped cream while the adults sampled some of the best drinks in town.
I highly recommend you try the Lava drink, it's a combination of a pina colada and a strawberry daiquiri. It was amazing. But the best drink we discovered was their specialty, the McCormick Mojito… it was unreal. Like one of the best drinks I'ver ever had. We ended up ordering a pitcher because it was just THAT GOOD.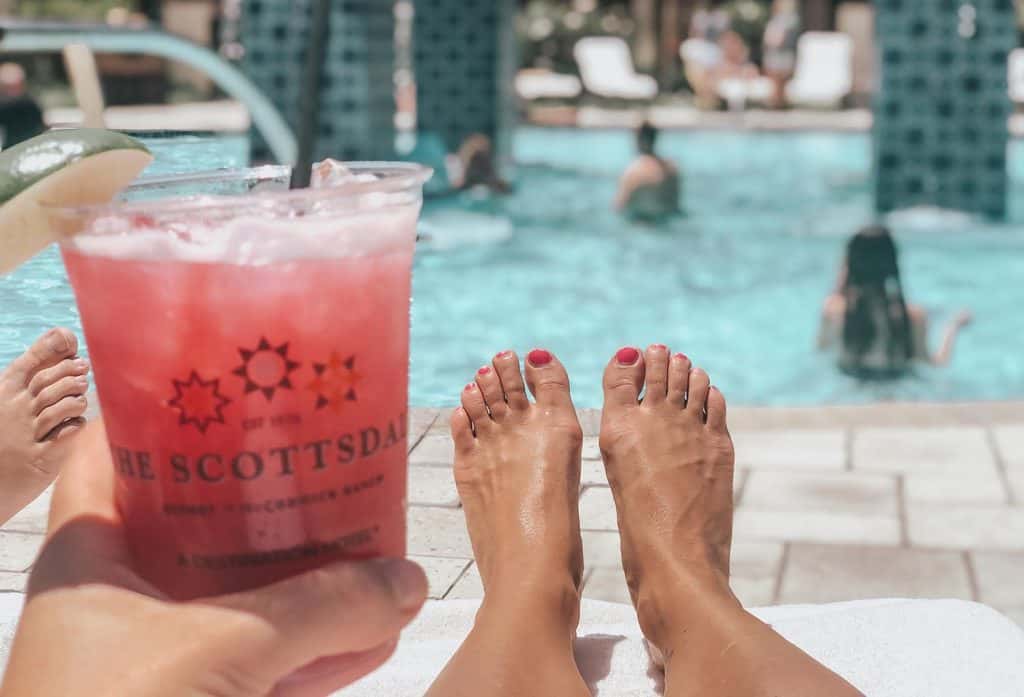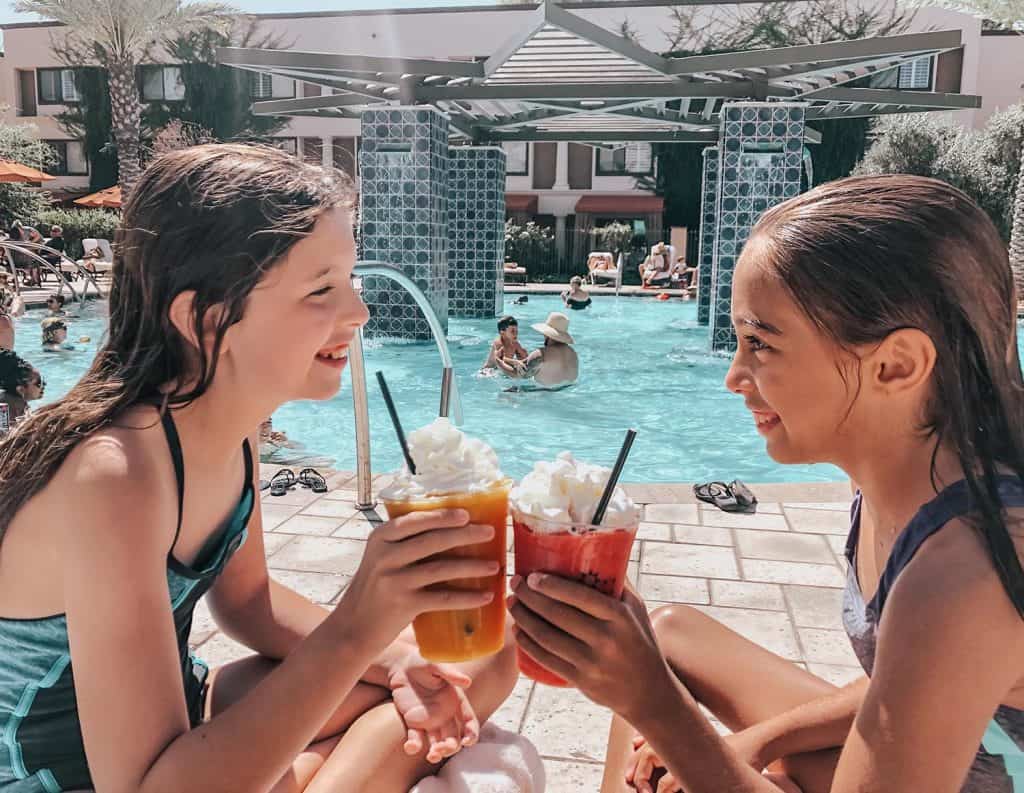 The Rooms at the Scottsdale McCormick Ranch
You really couldn't get a bad room at this resort. With every room facing the pool area, every room had a great view. The first floor even had great patios that led right to the pool area.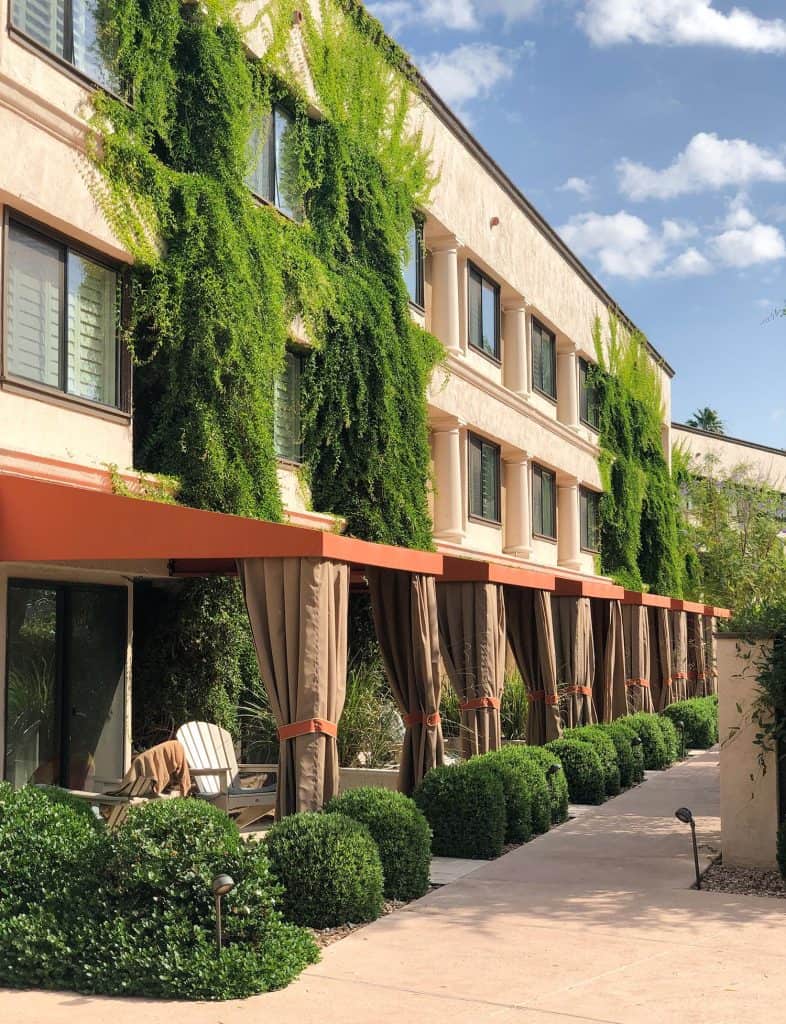 The room was large and spacious and decorated in a luxurious southwestern style, with big comfy beds, and down comforters. I loved that the decor was elegant yet still had that vintage charm of an older hotel.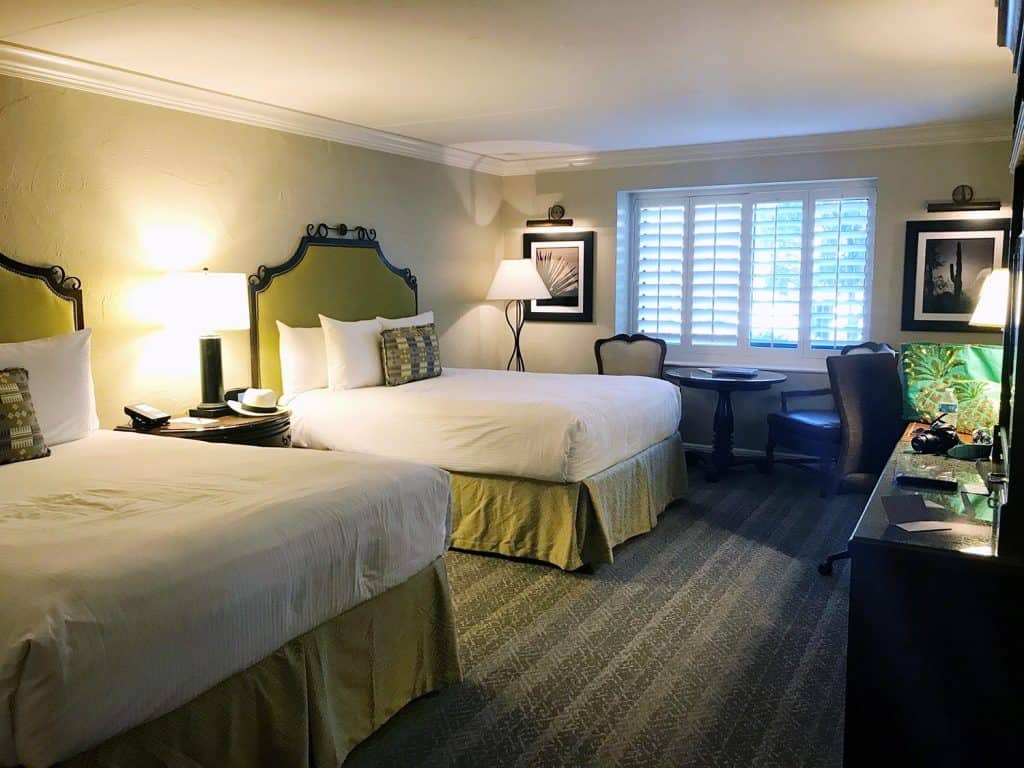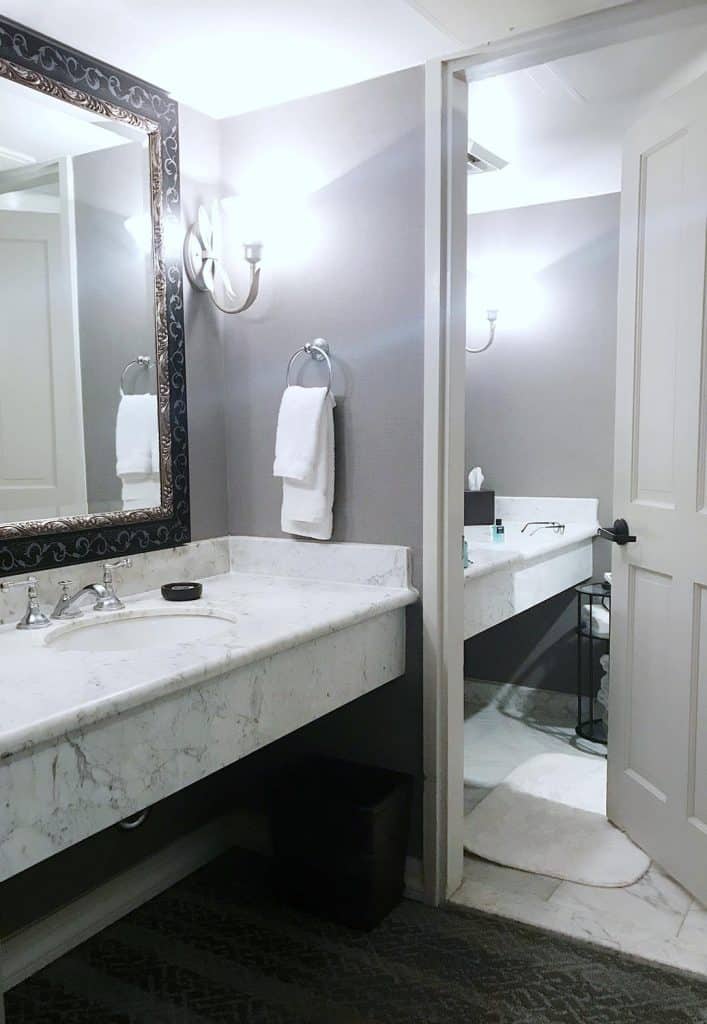 Kitchen West Restaurant
When the sun goes down and your family is ready for dinner, head over to Kitchen West! This cool modern restaurant features an open kitchen and fire grill with a menu created especially for this amazing place.
Not only did they have a great menu for the kids, but they also had a selection of entrees that made selecting dinner really hard. They bring out the most delicious flatbread for the table, but we also ordered the cheese curds because we are Wisconsin at heart and can never pass up a good order of cheese curds!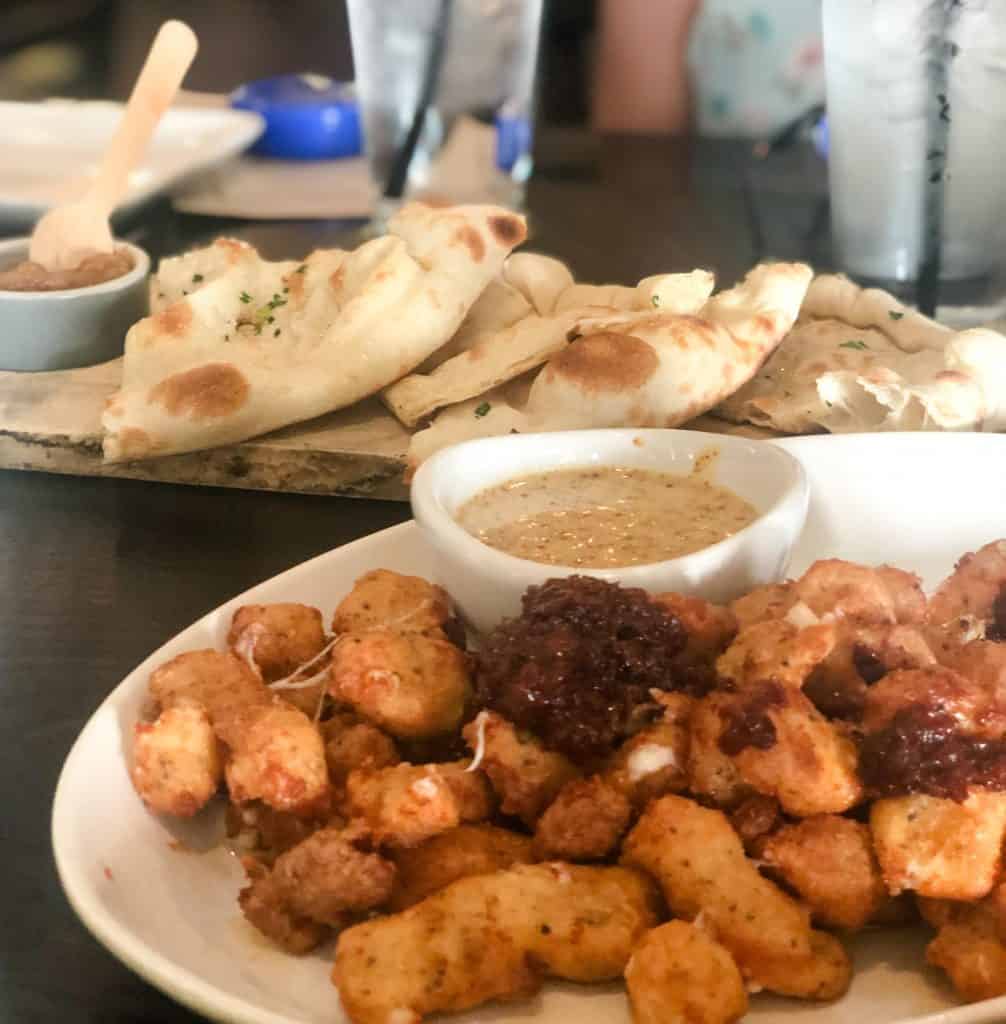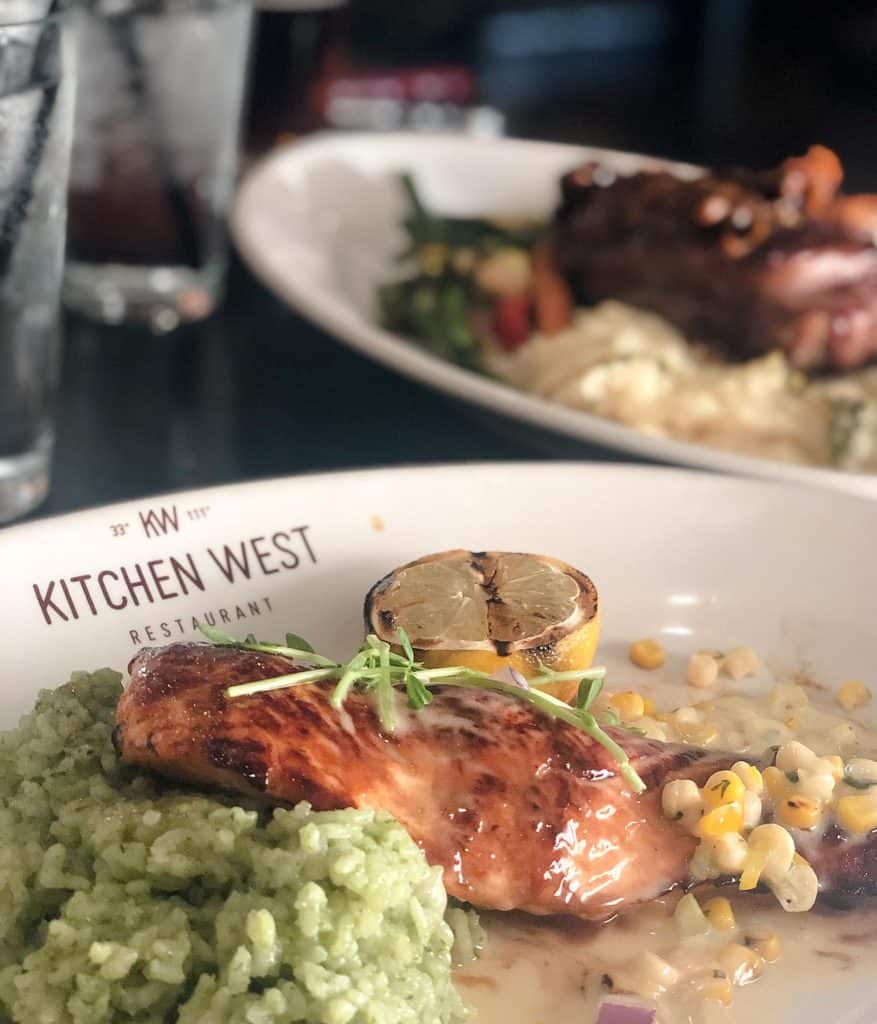 We decided to order the salmon with pesto rice and porterhouse steak. They were both AMAZING. We were practically drooling over our dinners. And that was before we even saw the dessert menu.
They have several desserts that looked great but we settled on a S'mores dessert and the kids were in love! I mean, just look at this thing…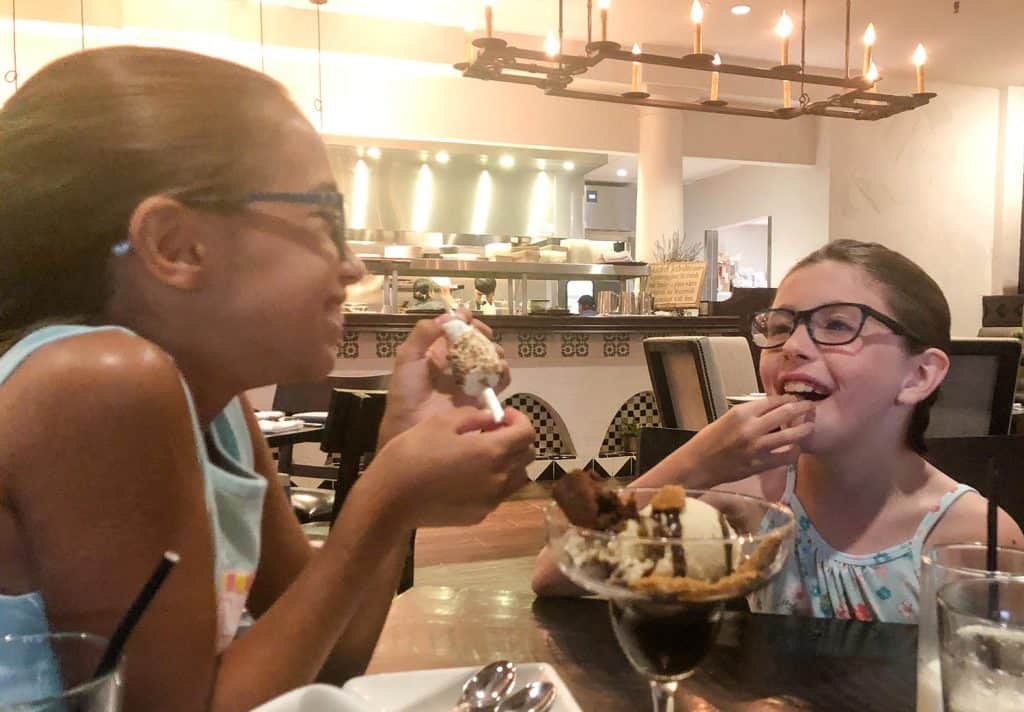 Saturday night movies
To top off our fun weekend, the Scottsdale McCormick Ranch offers Saturday night movies by the pool. Every Saturday night during the summer they play a kid-friendly movie you can watch while swimming or relaxing in a lounger.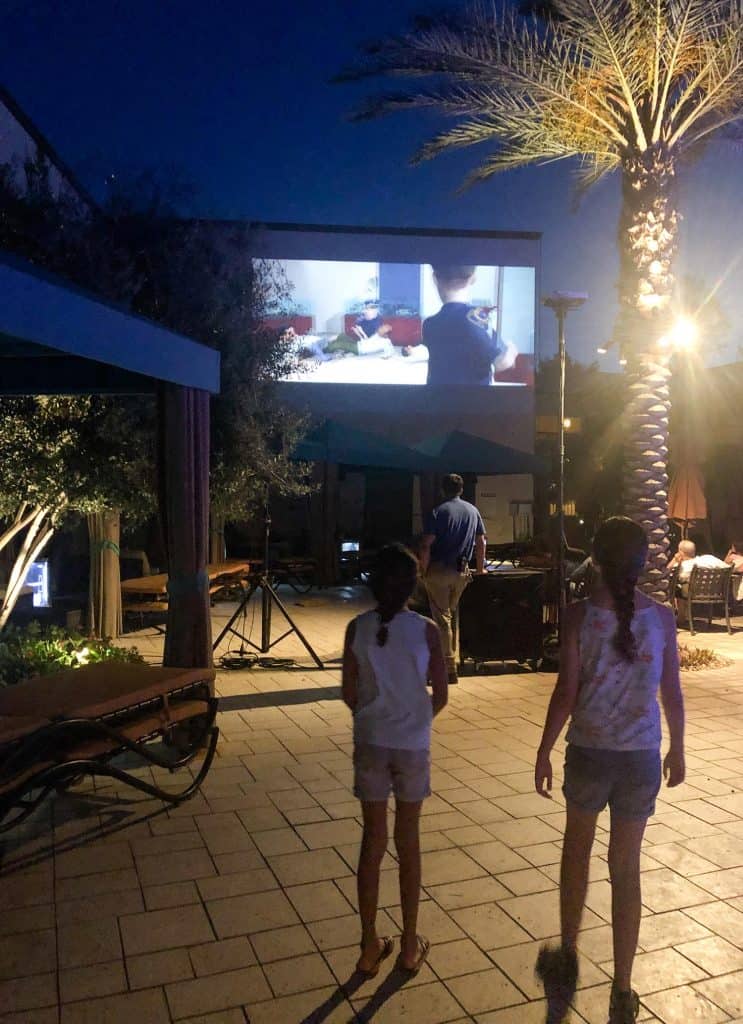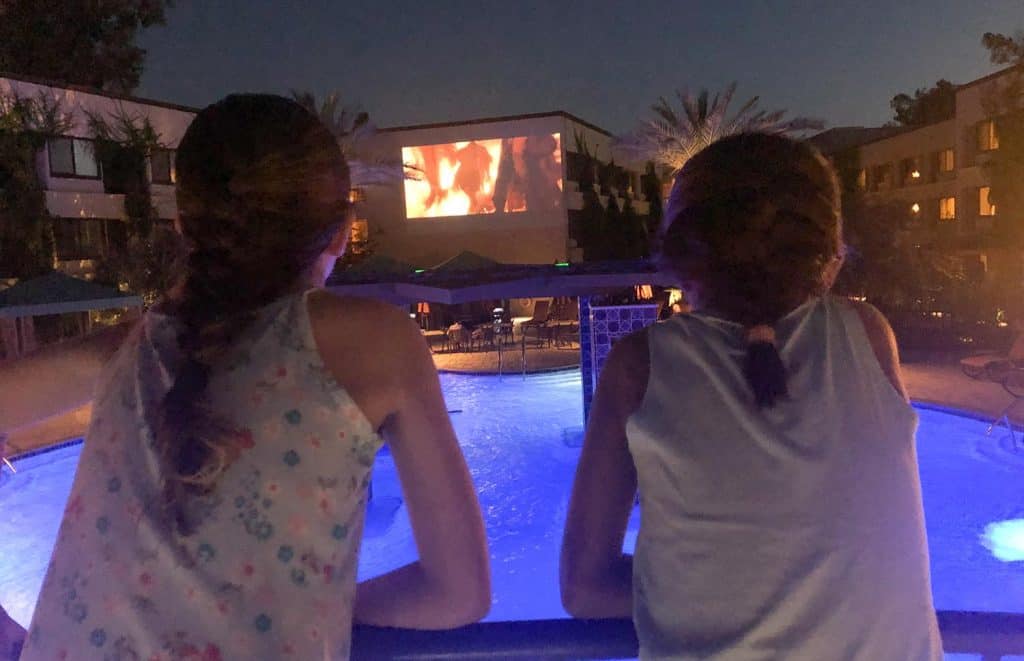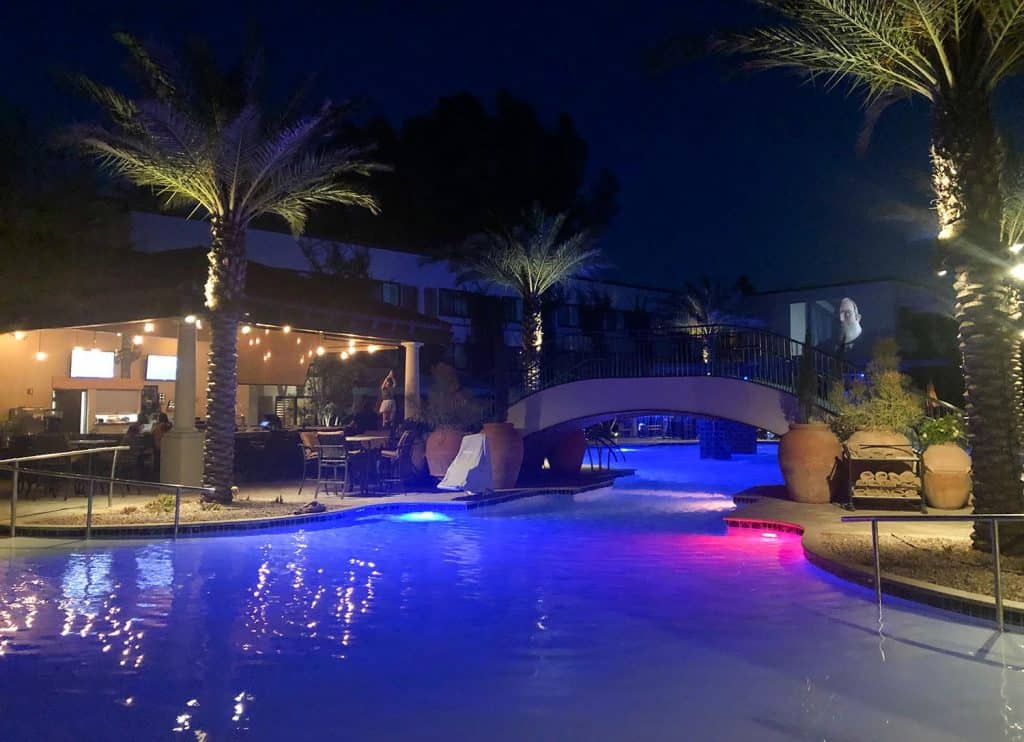 Our Scottsdale Experience
Anytime you can get away from the daily chores and household responsibilities, you should jump at the chance. It's good to get away, discover new things, and spend time together.
Everytime we have a chance to get away, it brings our family a little closer together. Not to mention it helps mom and dad to relax a little… and every parent needs that!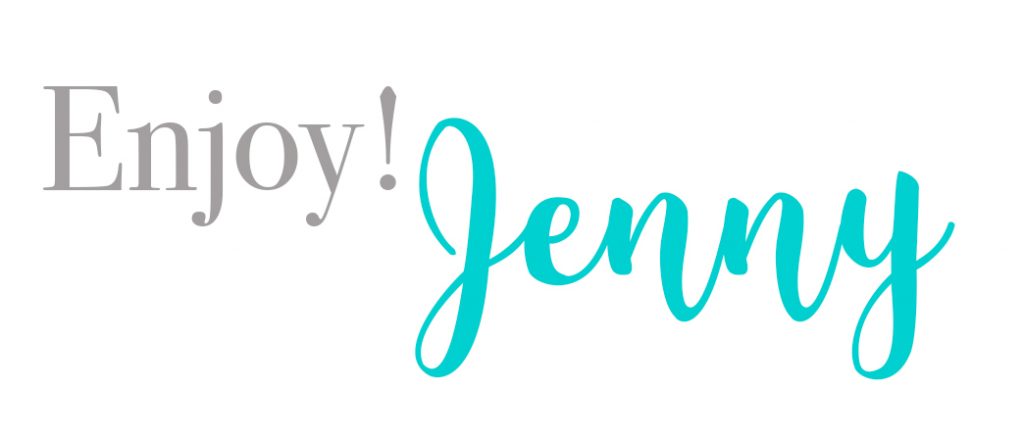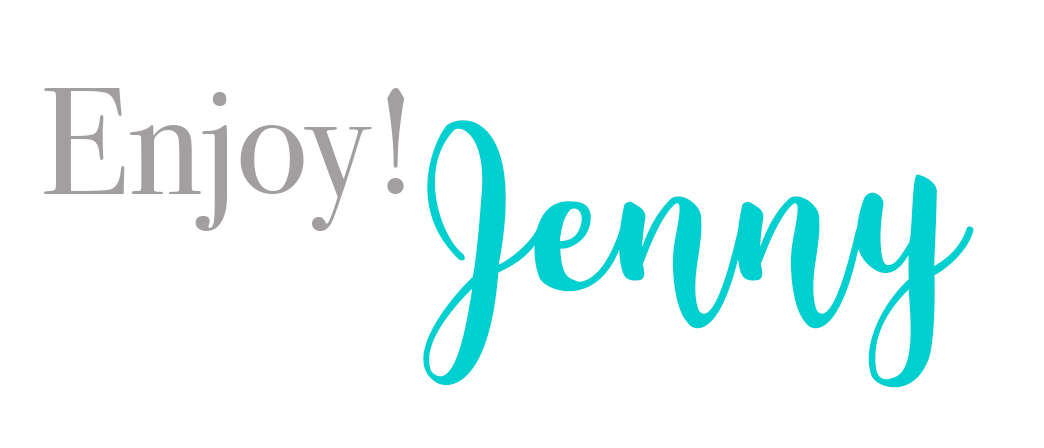 Pin for later!